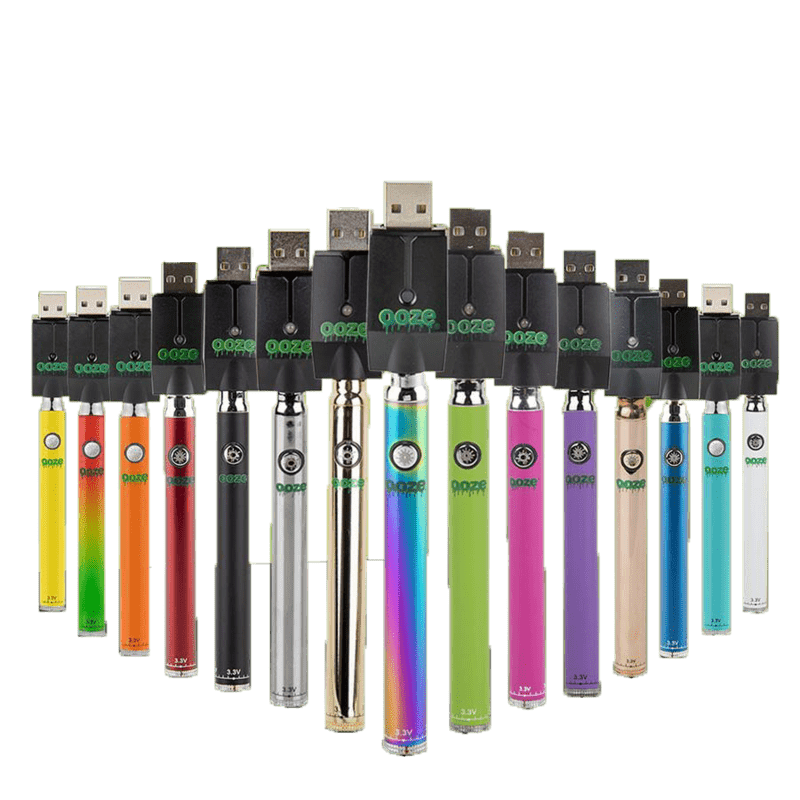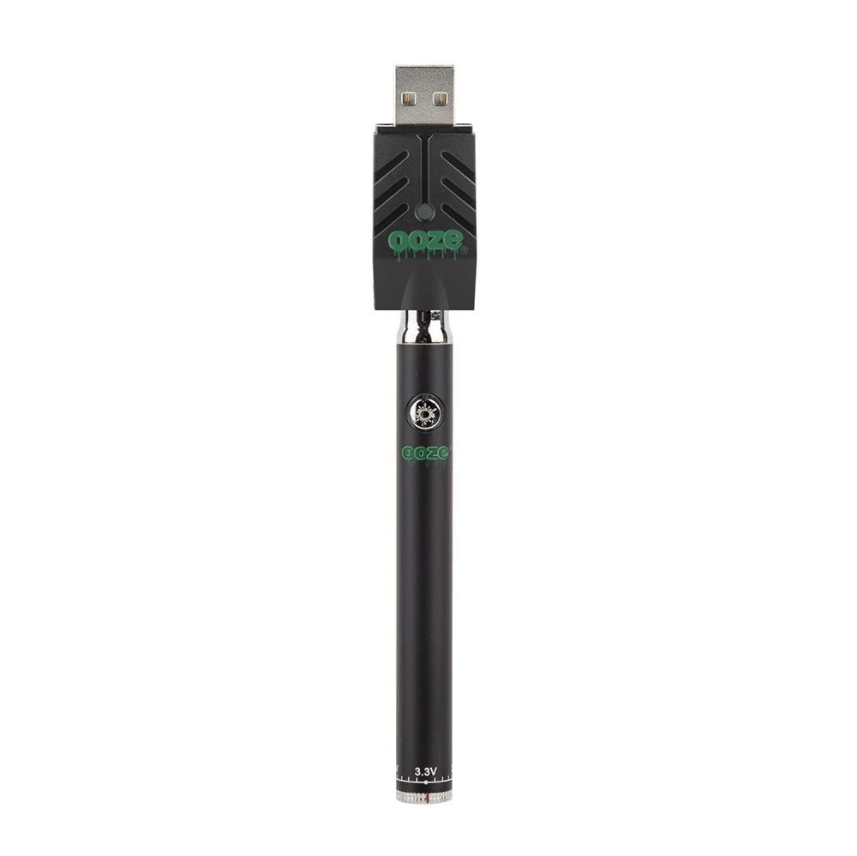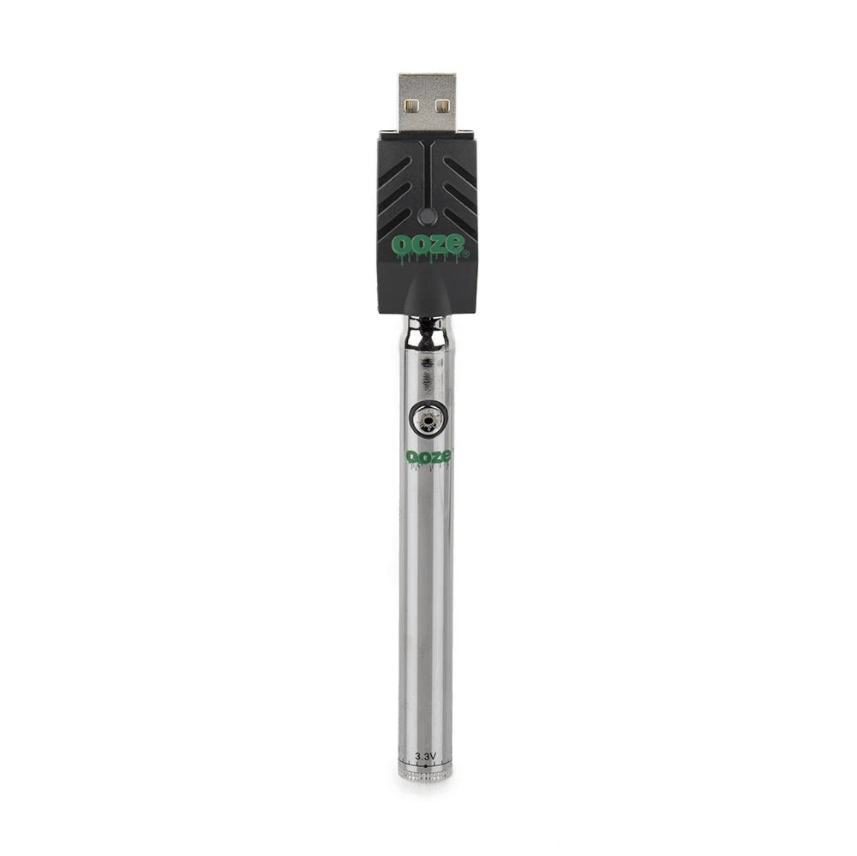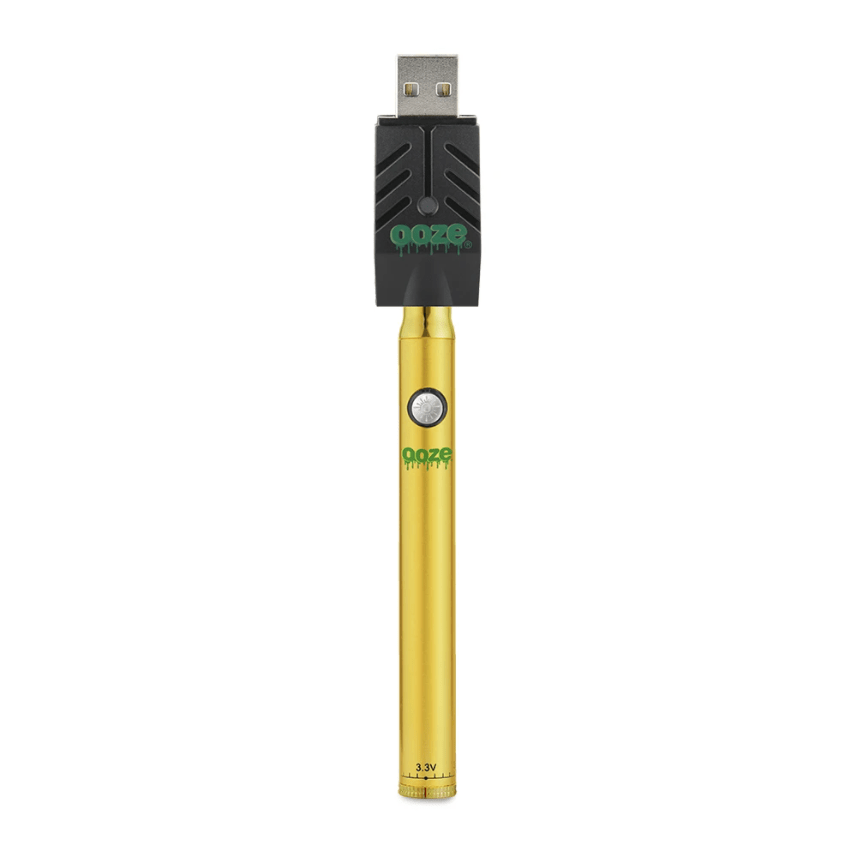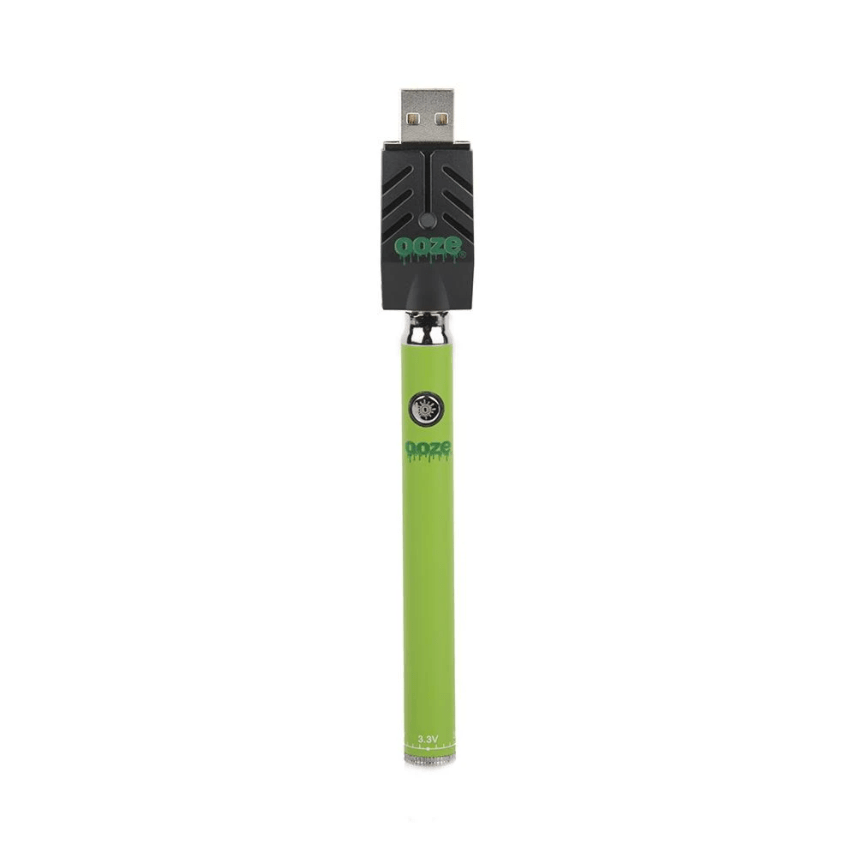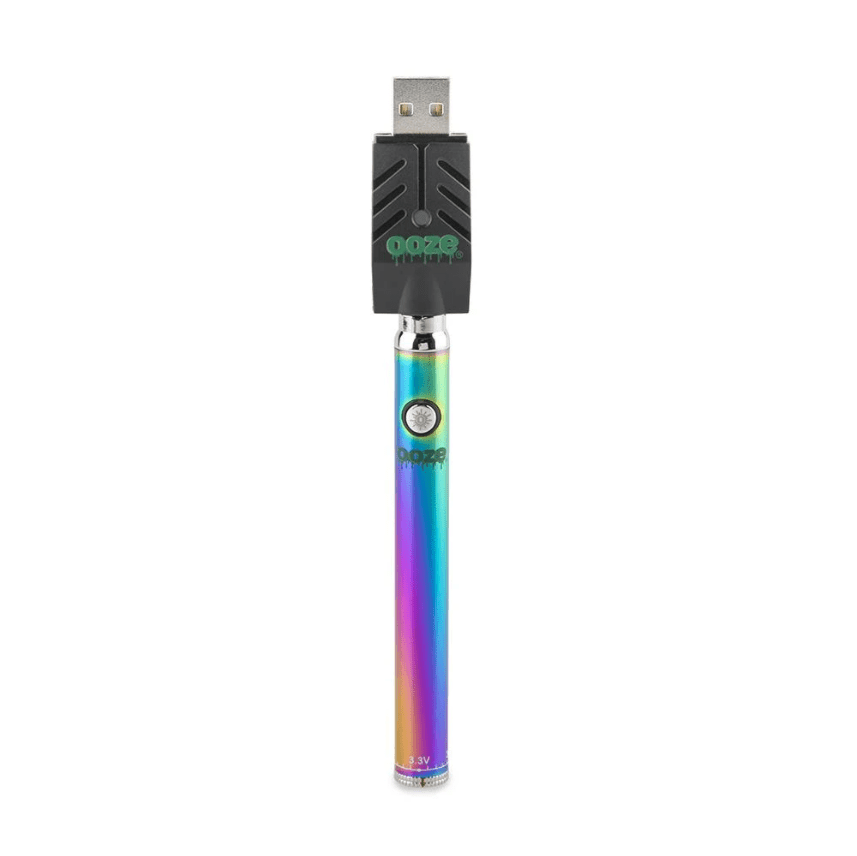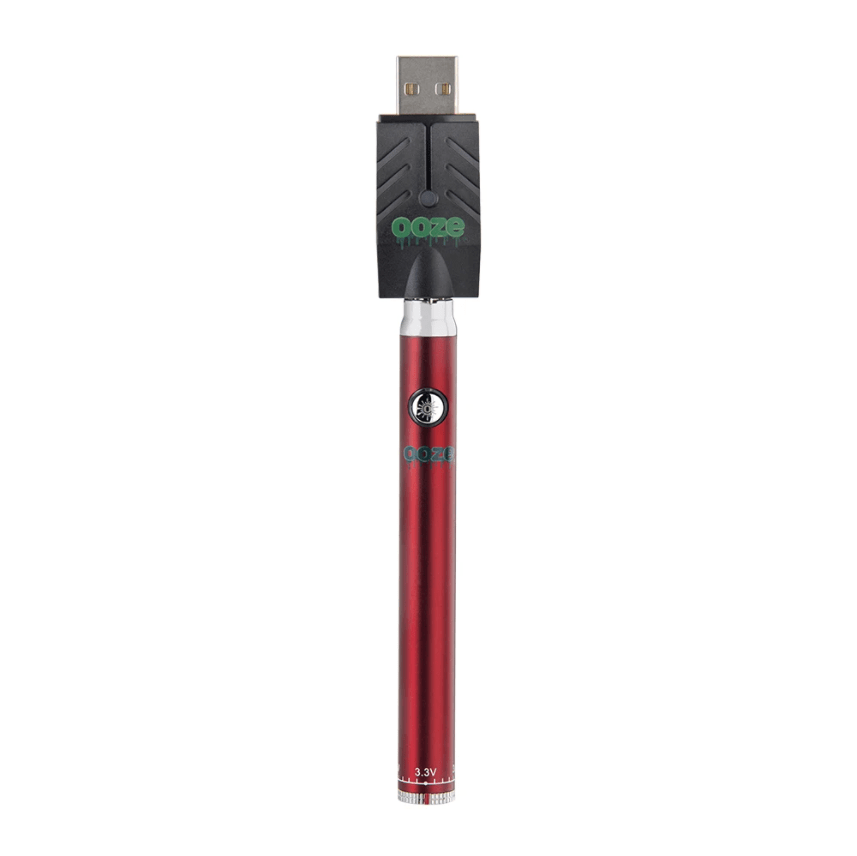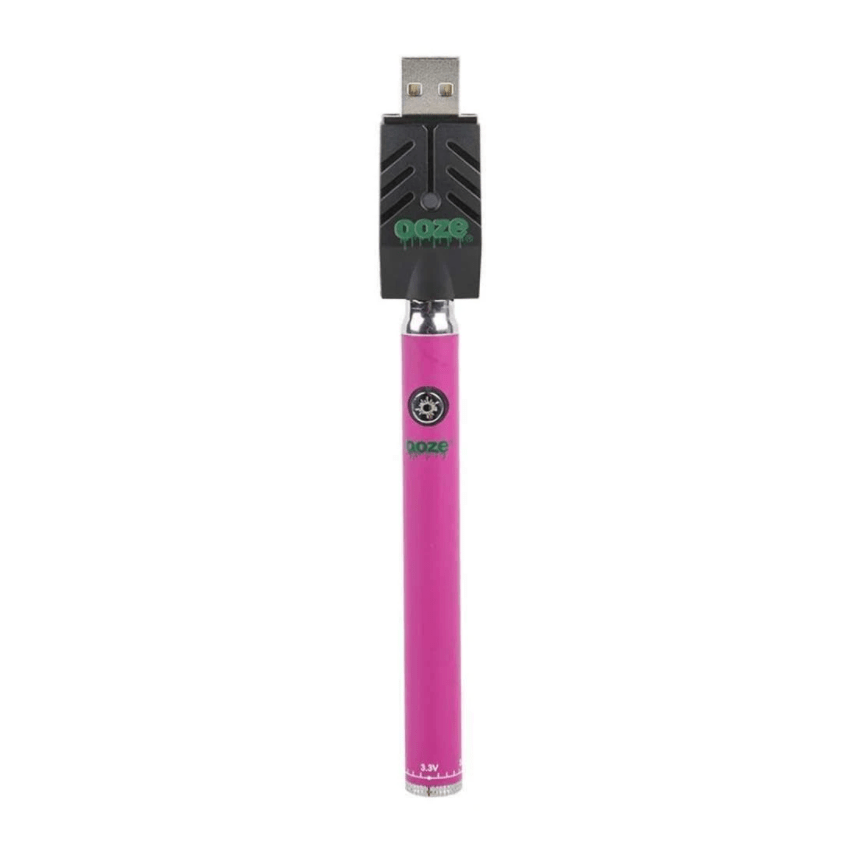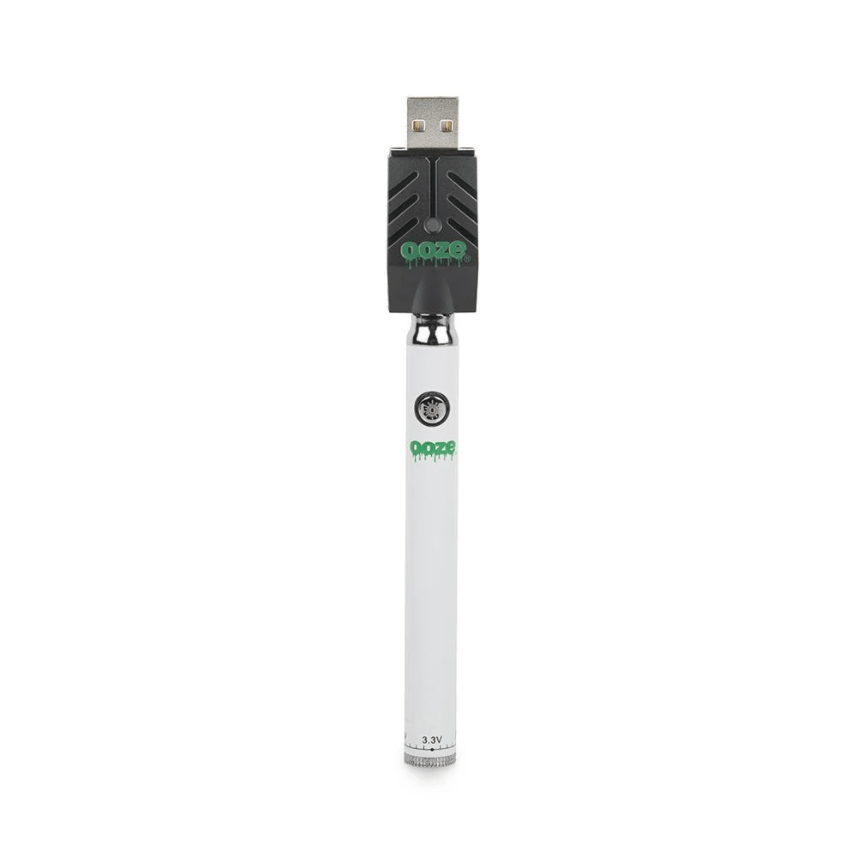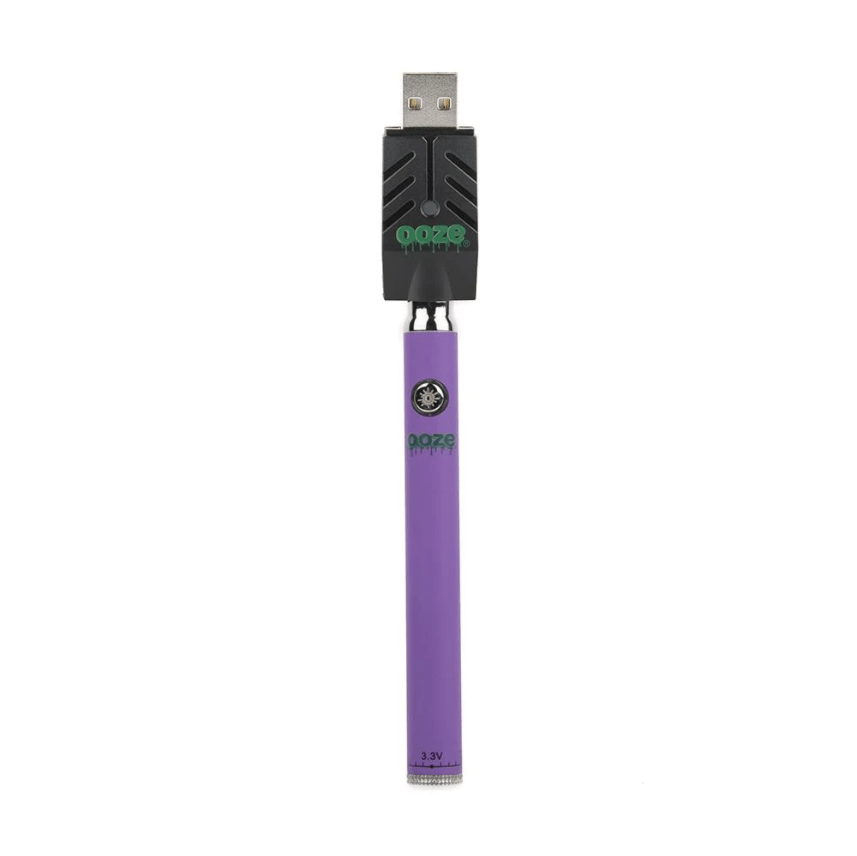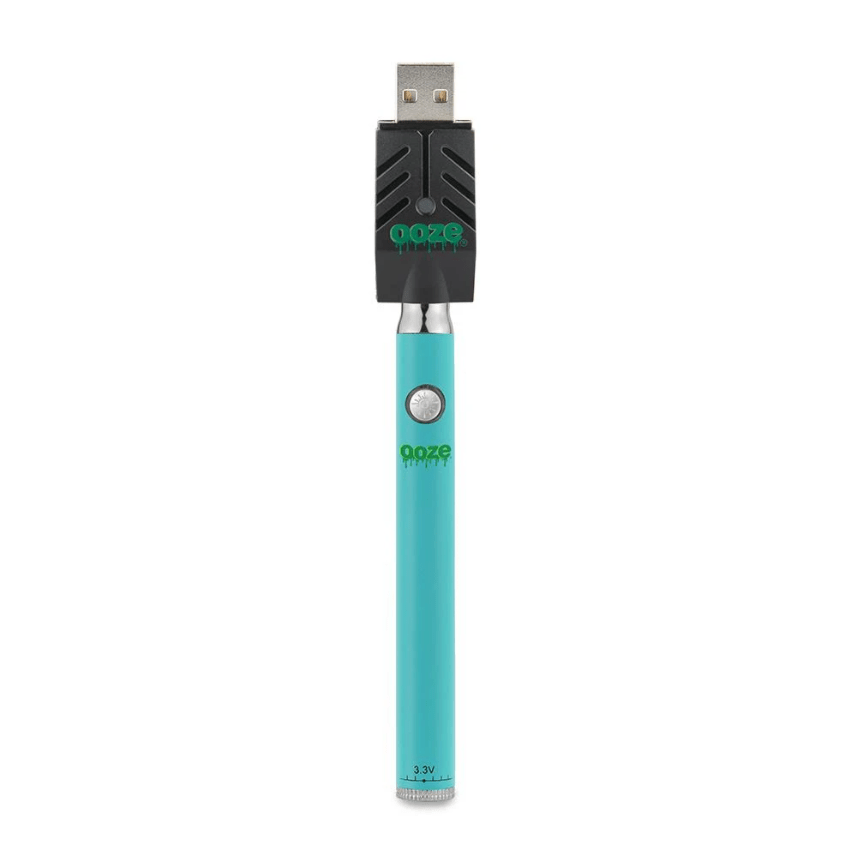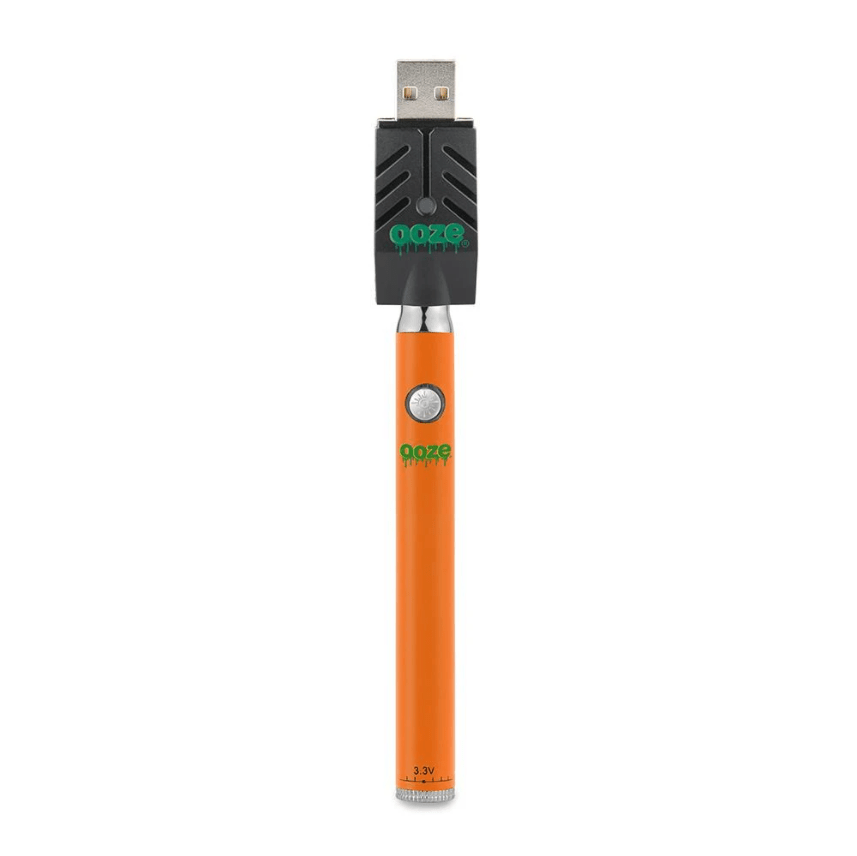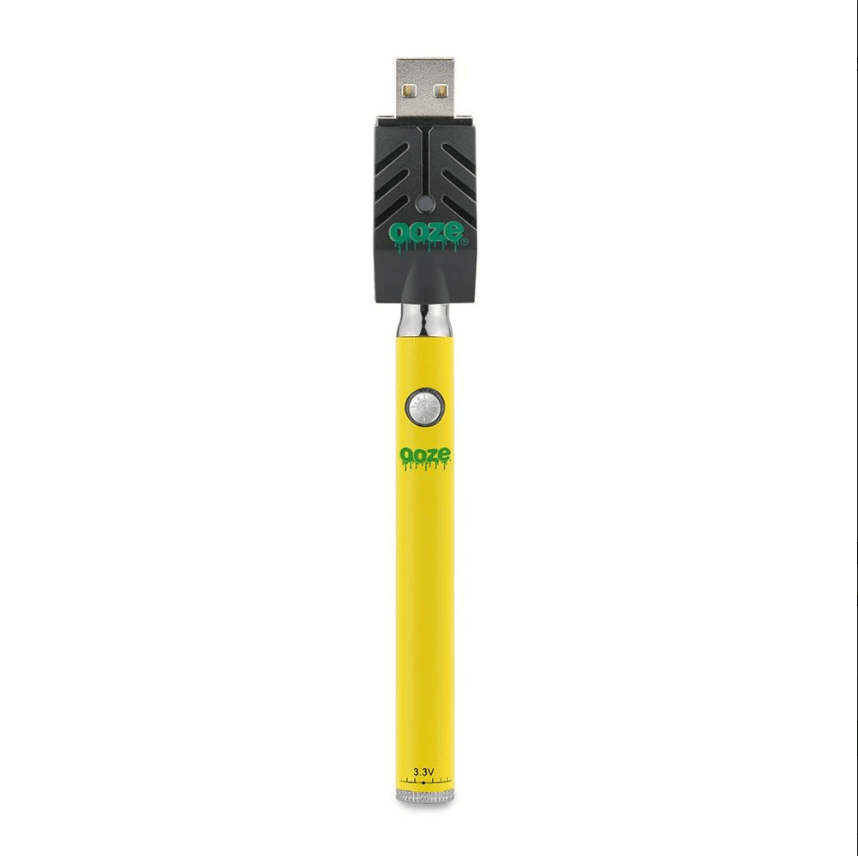 The ooze pen is the most common vape pen in the market and there is a reason for that. When it comes to quality and reliability there is nothing better in the market than the ooze battery. The ooze slim twist battery is equipped with a dial that controls the voltage at the bottom of the pen. This makes for an easy and precise customizable vape pen that can offer both a potent and a mild hit to the user. If you are someone that likes to vape on their carts at different temperatures, then the adjustable voltage feature will be to your liking. The ooze vape pen is rechargeable and is equipped with a 320mAh battery made for optimal reliability.  
Ooze Battery Features: 
Preheat mode

Adjustable Voltage: 3.3V - 4.8V

15-Second Hold Time

Cart battery made to fit 510 thread

USB Smart Charger

Smart USB Rapid Charge 

Automatic Safety Shut off 

Weight: 0.12 lbs

320 mAh battery

different colors available
Ooze
I wrote email to you about the pen I don't know what to buy to work it
Perfect, simple
I bought another ooze slim twist battery because of its simplicity. It's a no frills battery that you can actually adjust the voltage.
Going to buy another soon. No complaints, just charge, adjust to your liking and smoke.
Good price
Way better price than the local smokeshops that want to sell you an ooze for $30.