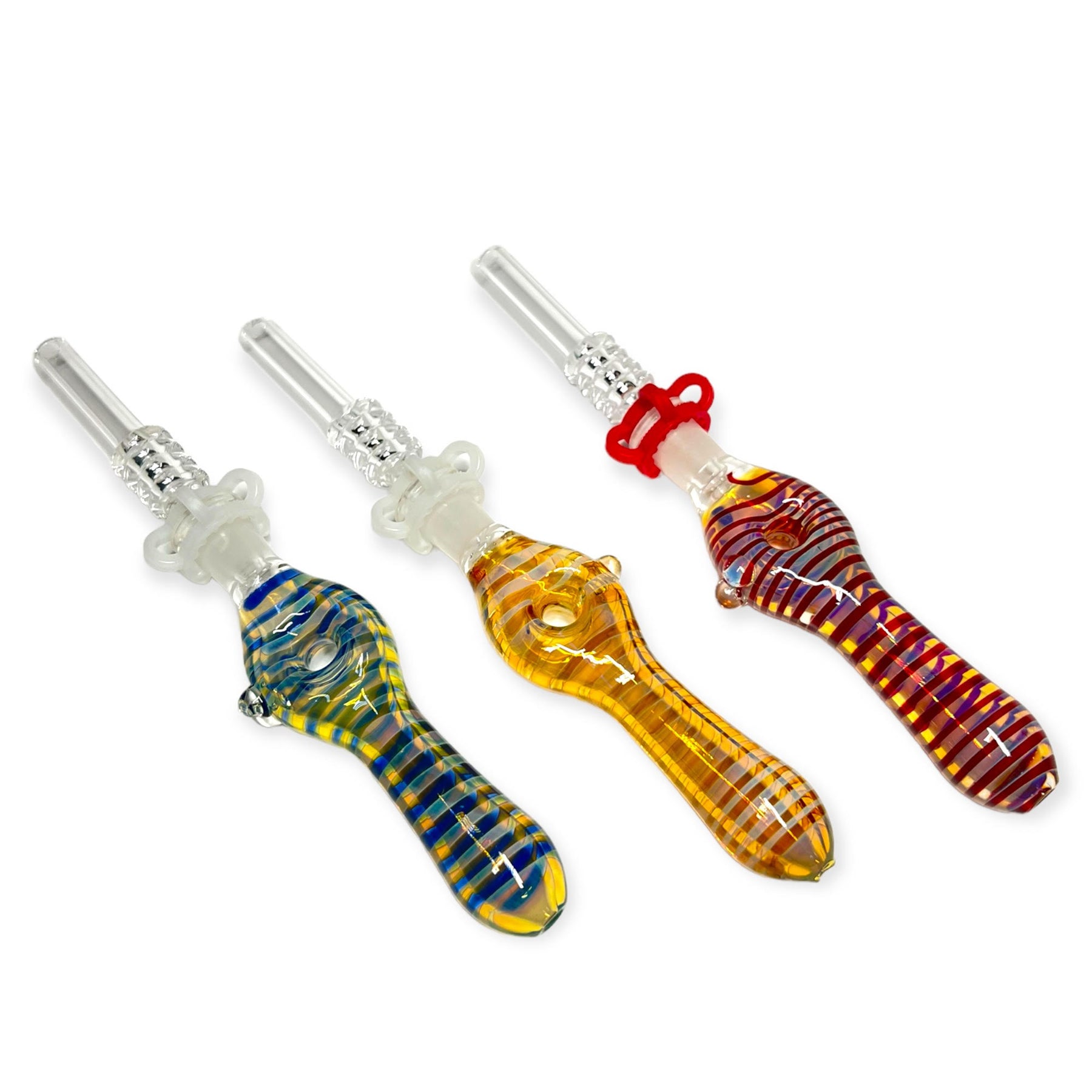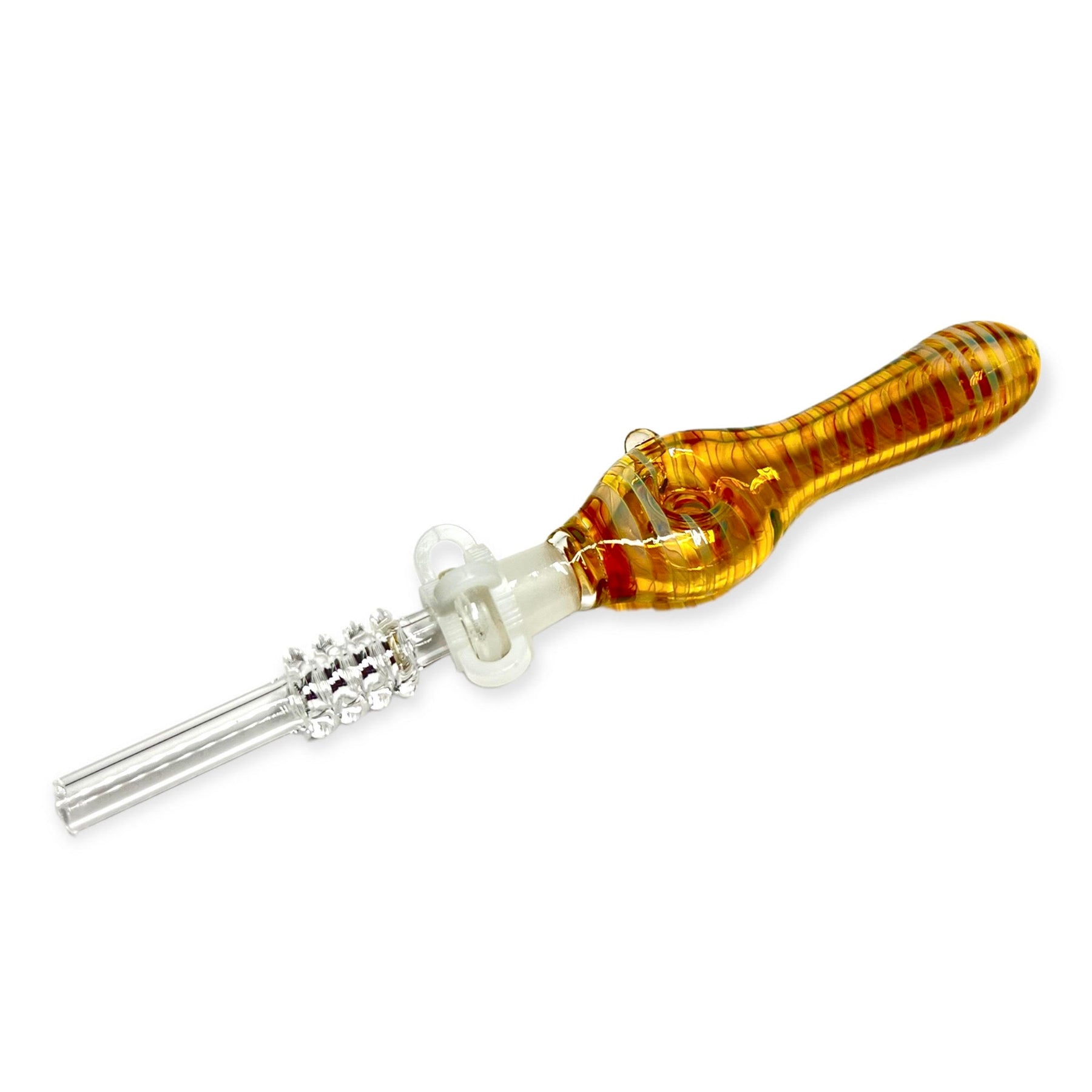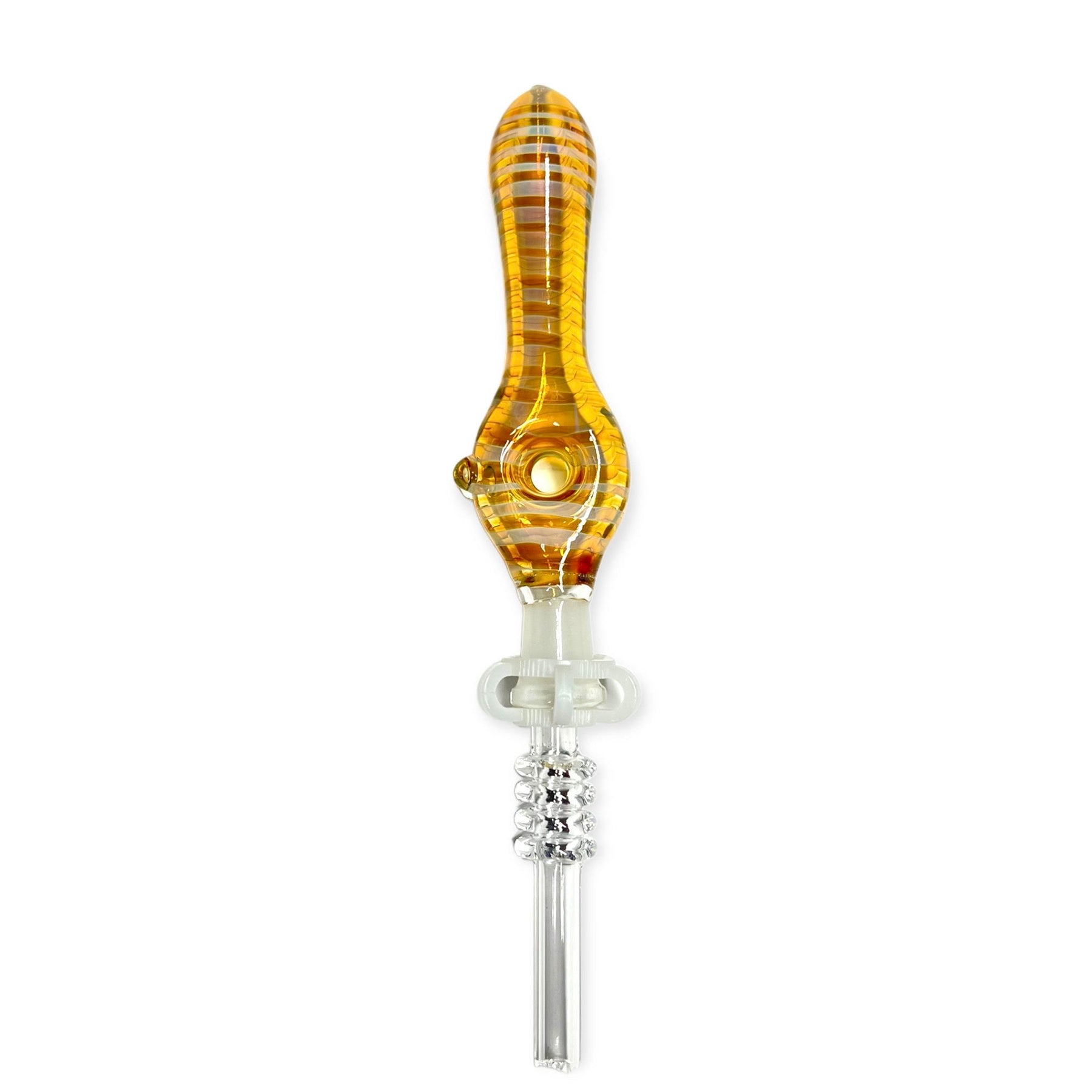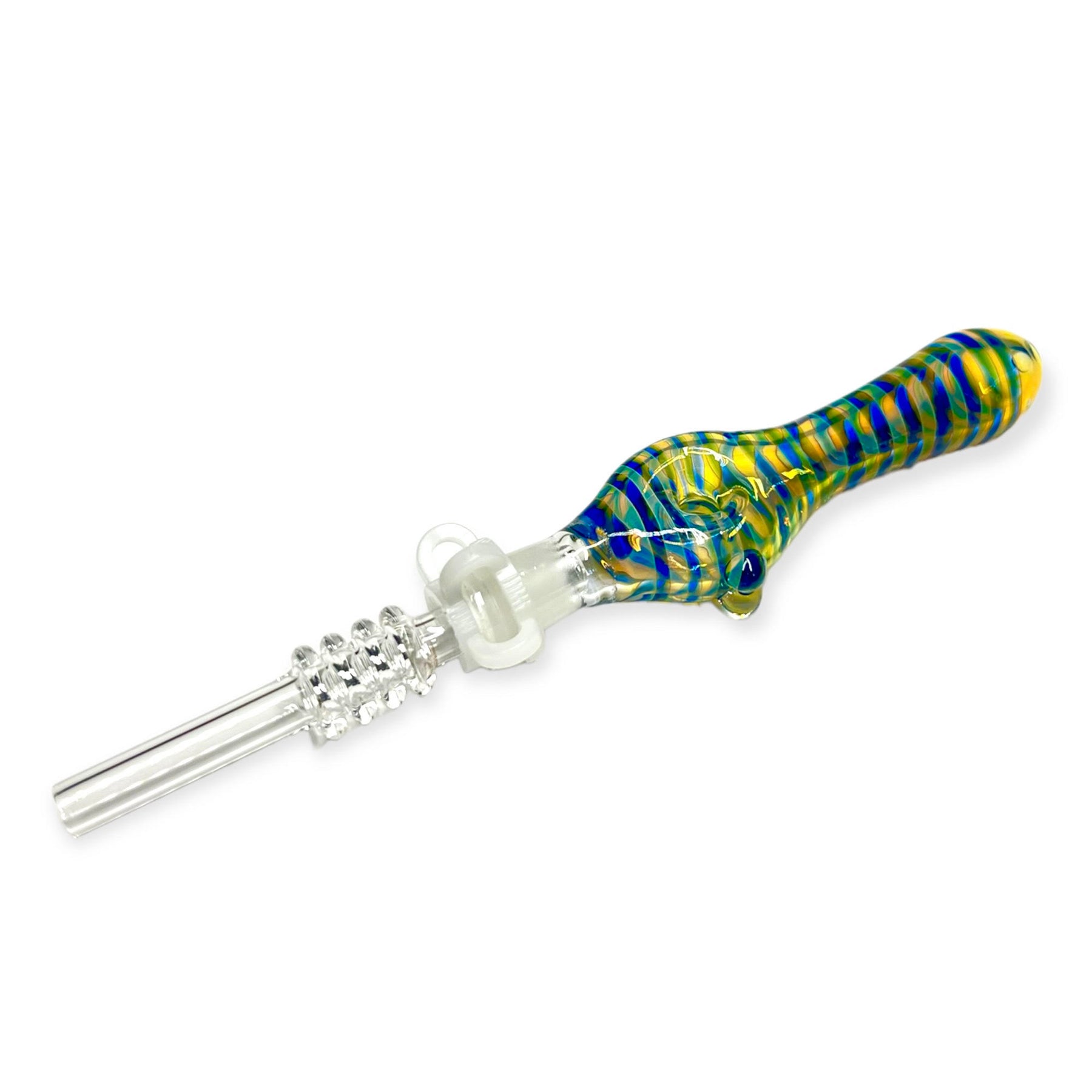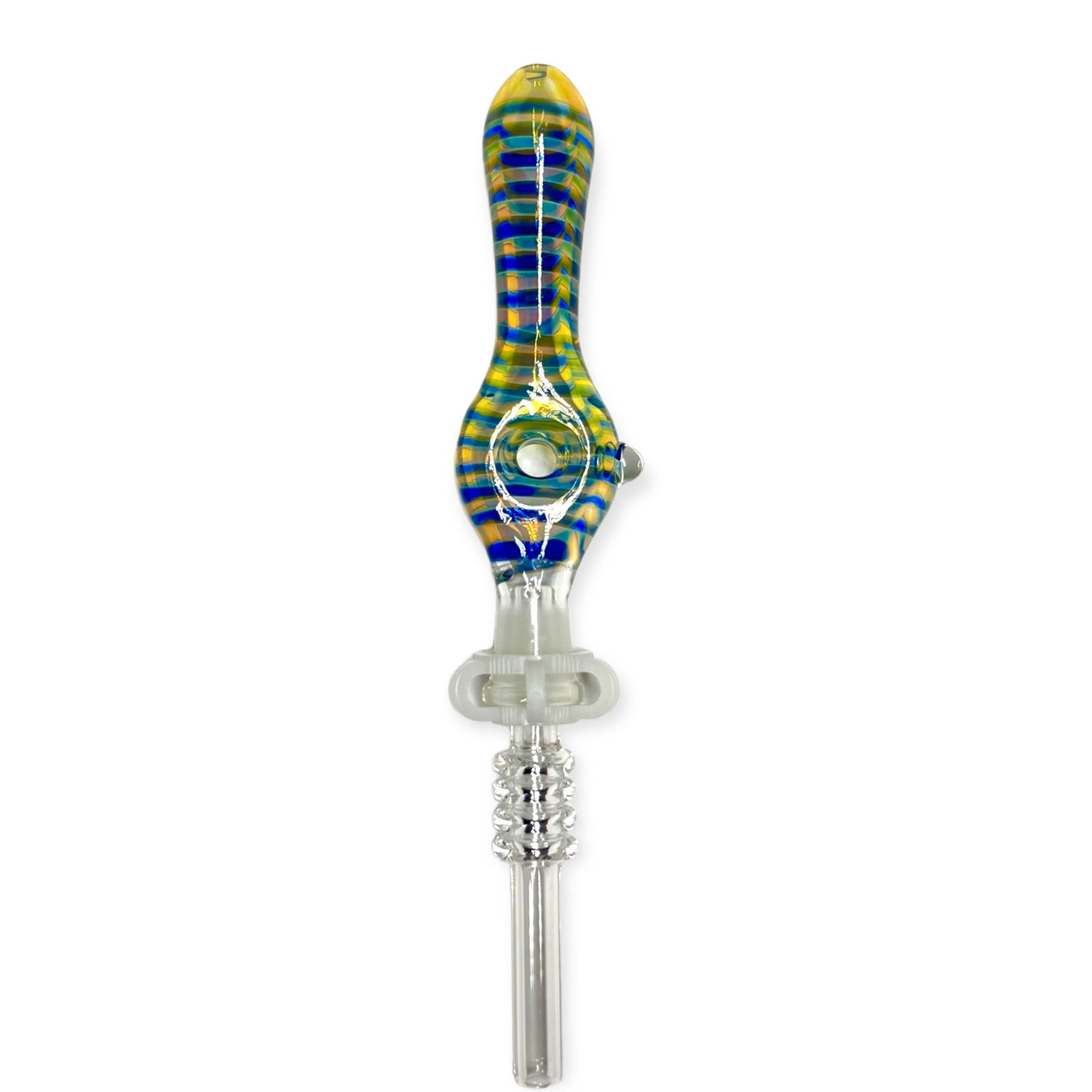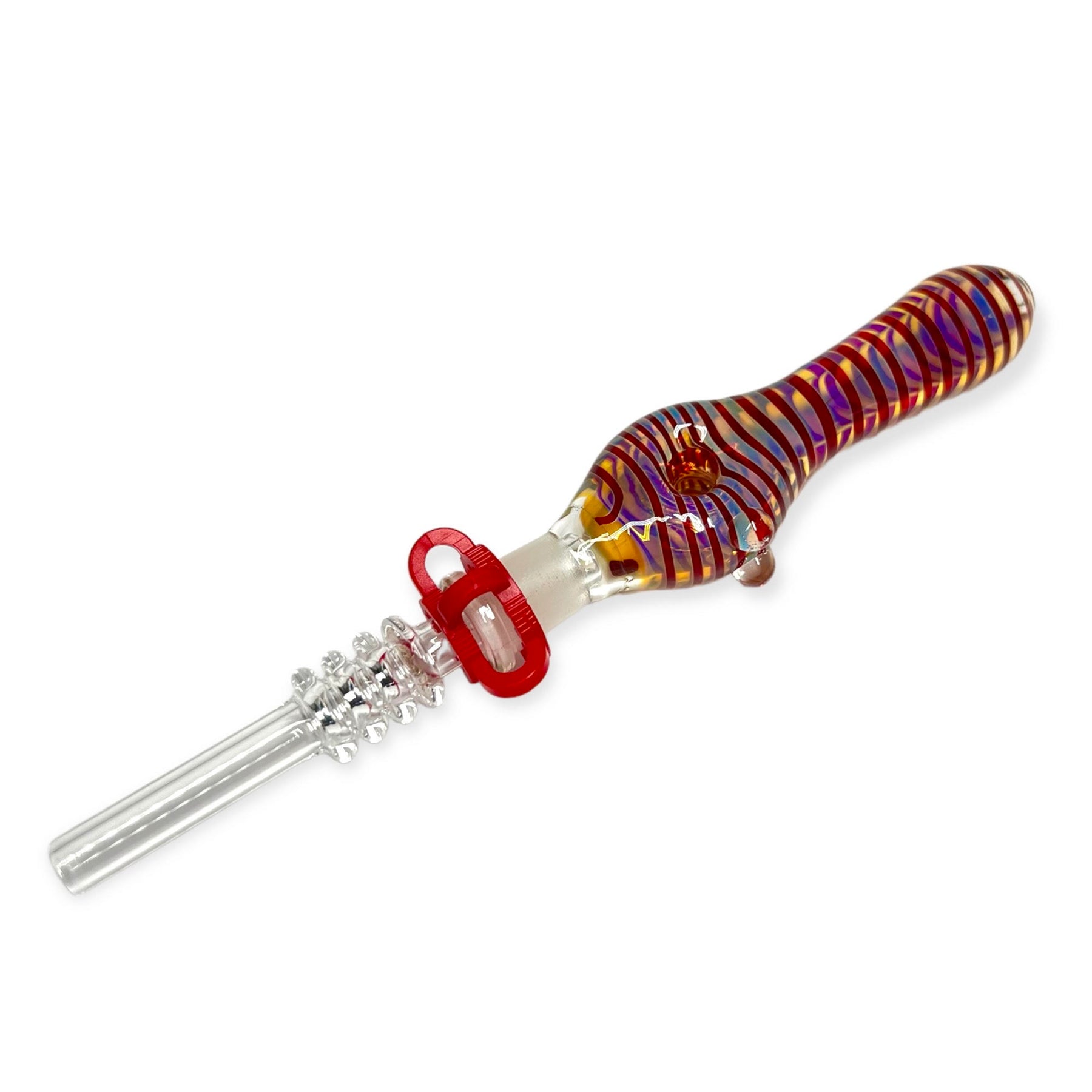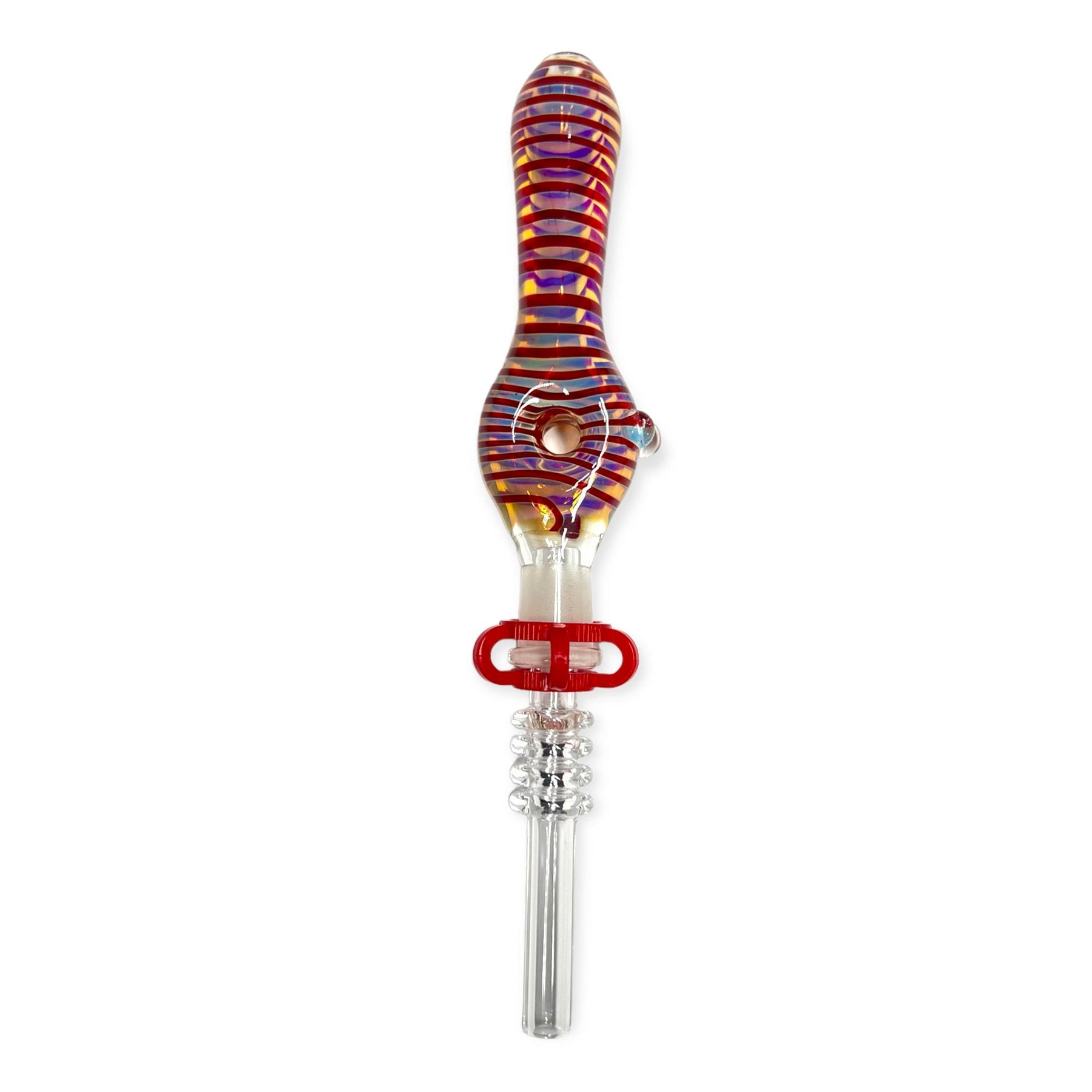 Glass Donut Nectar Collector with Quartz Tip
When it comes to nectar collectors, there are simple ones and then there are more complex ones for those who are serious about their dabbing. These donut nectar collectors are simply beautiful to hold and look at, enough to just keep them as a collectors piece of art. 
They have a donut shape in the middle that adds to the unique look but also has a specific functionality. The "donut" in this nectar collector prevents wax from running into your mouth when dabbing, and it also allows the smoke some extra time to cool off. These simple features make this glass nectar collector a step above the others.
Another great function of this nectar collector is the durable quartz tip. Many nectar collectors have cheap tips that break easily or metal ones that affect the taste of your dabs. This quartz tip is the perfect material for a superior dabbing experience. And because it is removable, it is also much easier to clean. Check out our blog on how to use a nectar collector for more information.
Features of the Donut Nectar Collector
Available in Red, Blue or Yellow Designs

Has a Durable Quartz Tip

Unique Striped Pattern

"Donut" Design Prevents Wax Spitback

Removable Tip for Easier Cleaning
Red Nectar Collector
My sister broke my dab rig so I needed something cheap to finish my wax. It works great so complaints on that end. Customer service answered all my questions and shipping was fast
Glass donut nectar collector
Love this! One was gifted to me a couple of years ago and it broke. SO glad to have a replacement as it's easy to reclaim what gets stuck. Thanks for your prompt service and shipping!
Great nectar collector
Got here really fast, I like that it prevents from wax touching my mouth