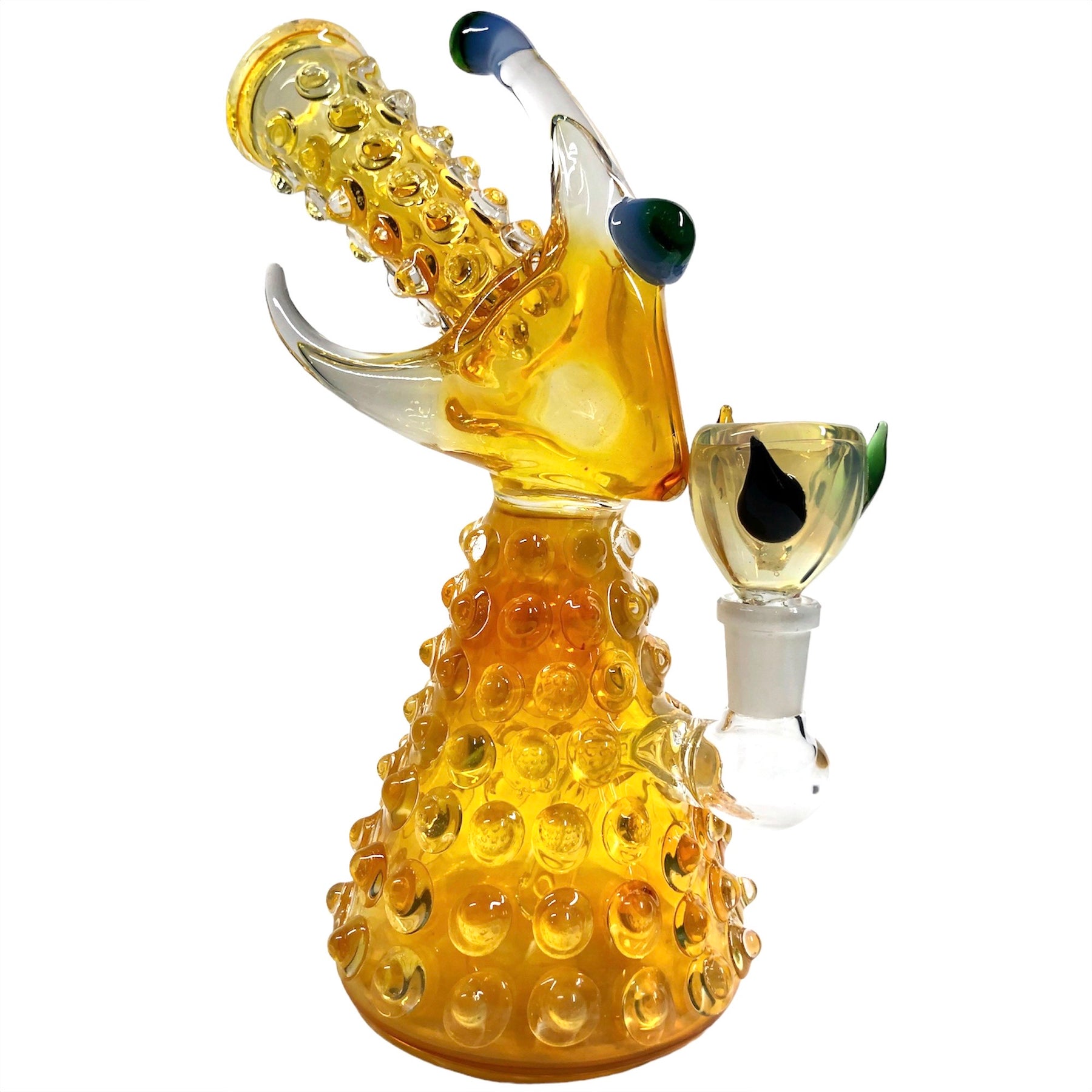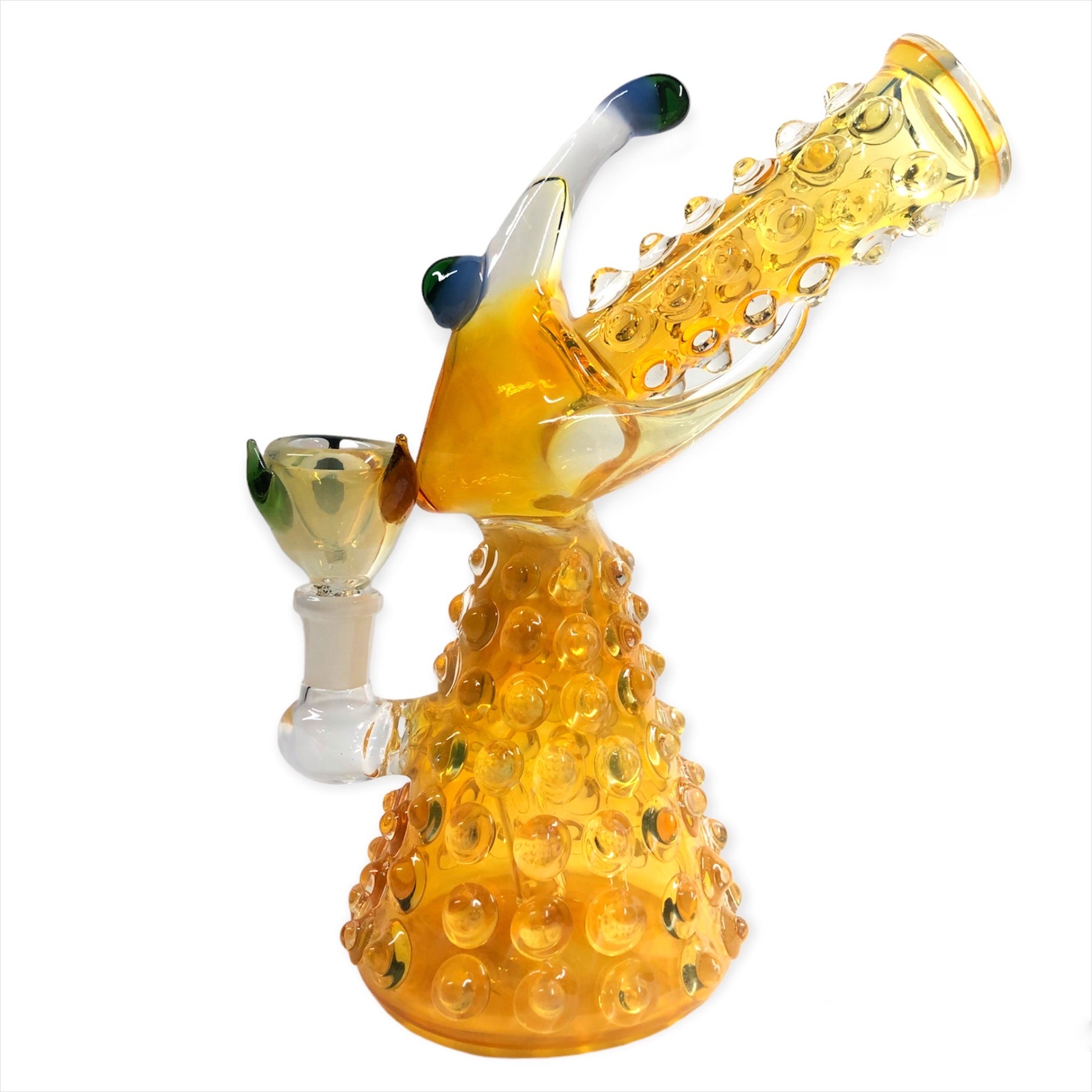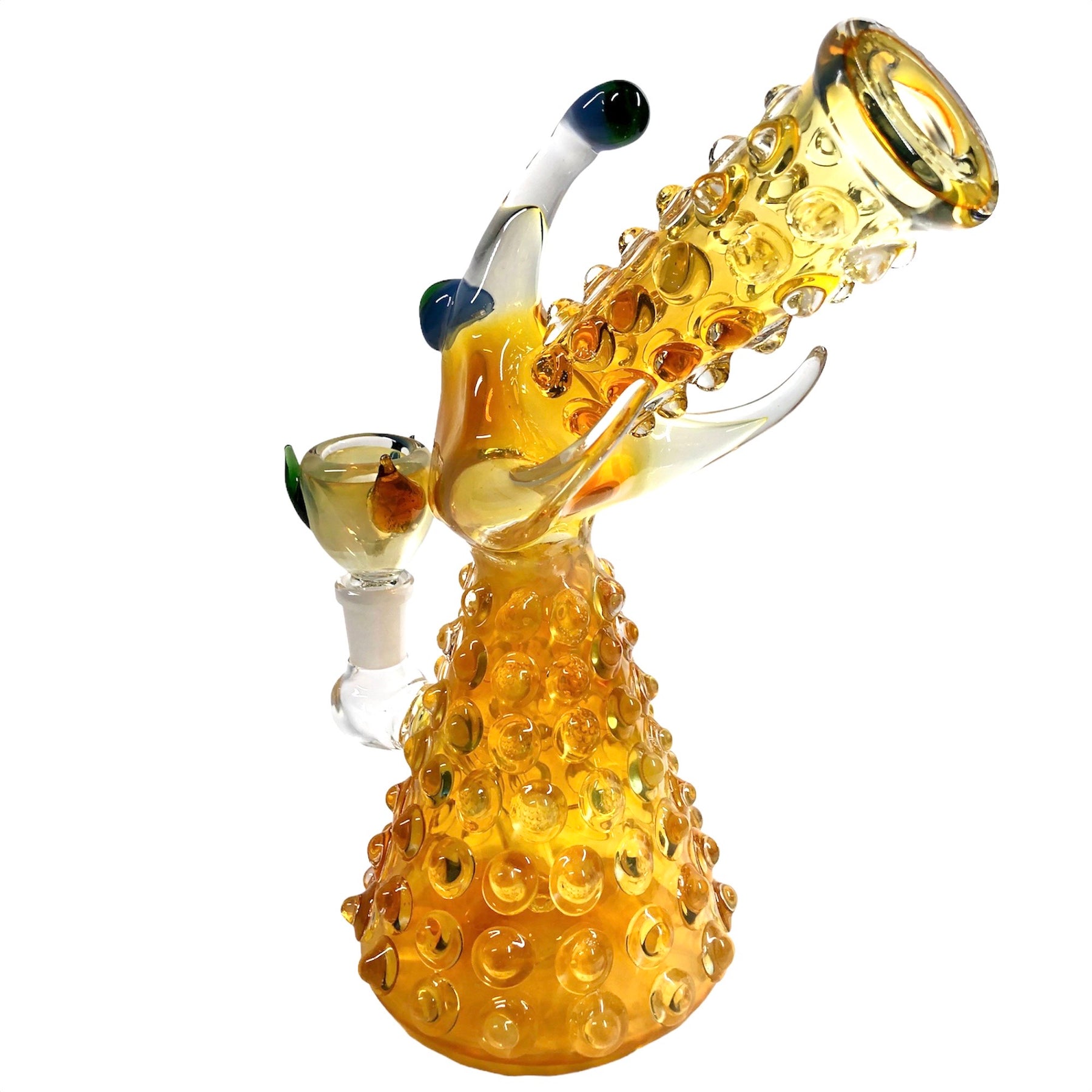 This Yellow fish bong is an absolute work of art that should be admired more as a sculpture even more than a bong. Yes it is fully functional and you can take massive rips from it, however it is so beautiful that it might as well be kept as an art piece at your house. The Fish Bong has a very unique and colorful glass hand blown fish shaped figurine that gives it a stunning look that you can never get tired of. 
Cool Features of The Fish Bong:
This beautiful glass piece is clearly cool all around and there is so much that could be said about it. We will try to keep this description short by highlighting the absolute most breathtaking features of this bong such as the pearl ribbed body that covers this bong. The yellow glass pearls that cover this fish bong give it the look of an exotic fish in the wild, not just your regular goldfish you see often. Not a detail was spared when it comes to the designing of this yellow fish bong and it is clearly seen when we take a look at the matching bowl piece that it comes equipped with. In addition to this, the mouthpiece of this bong is very wide in order to fit comfortably around your lips so you can take huge smooth hits out of it.
beautiful
very happy, 5 stars for yall!