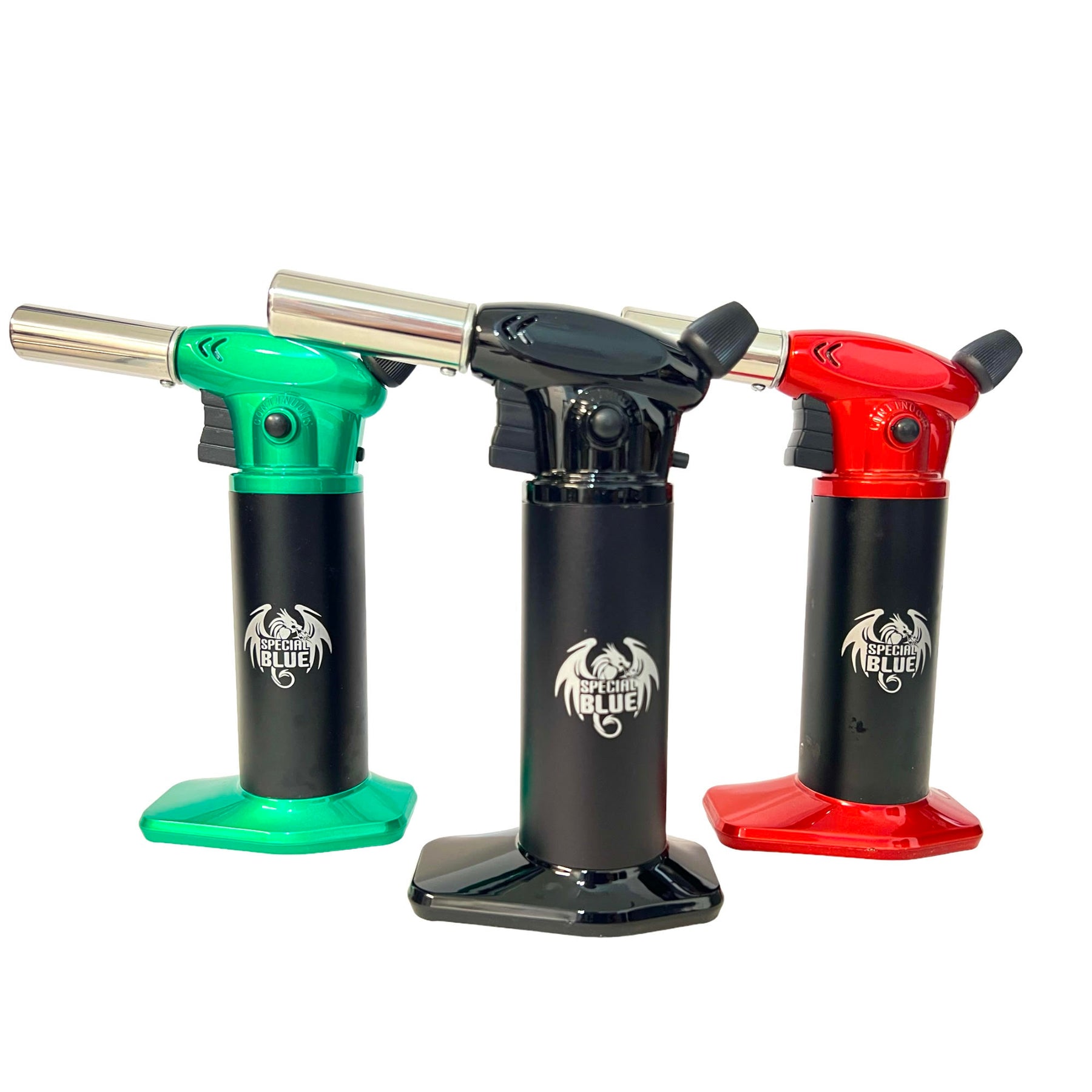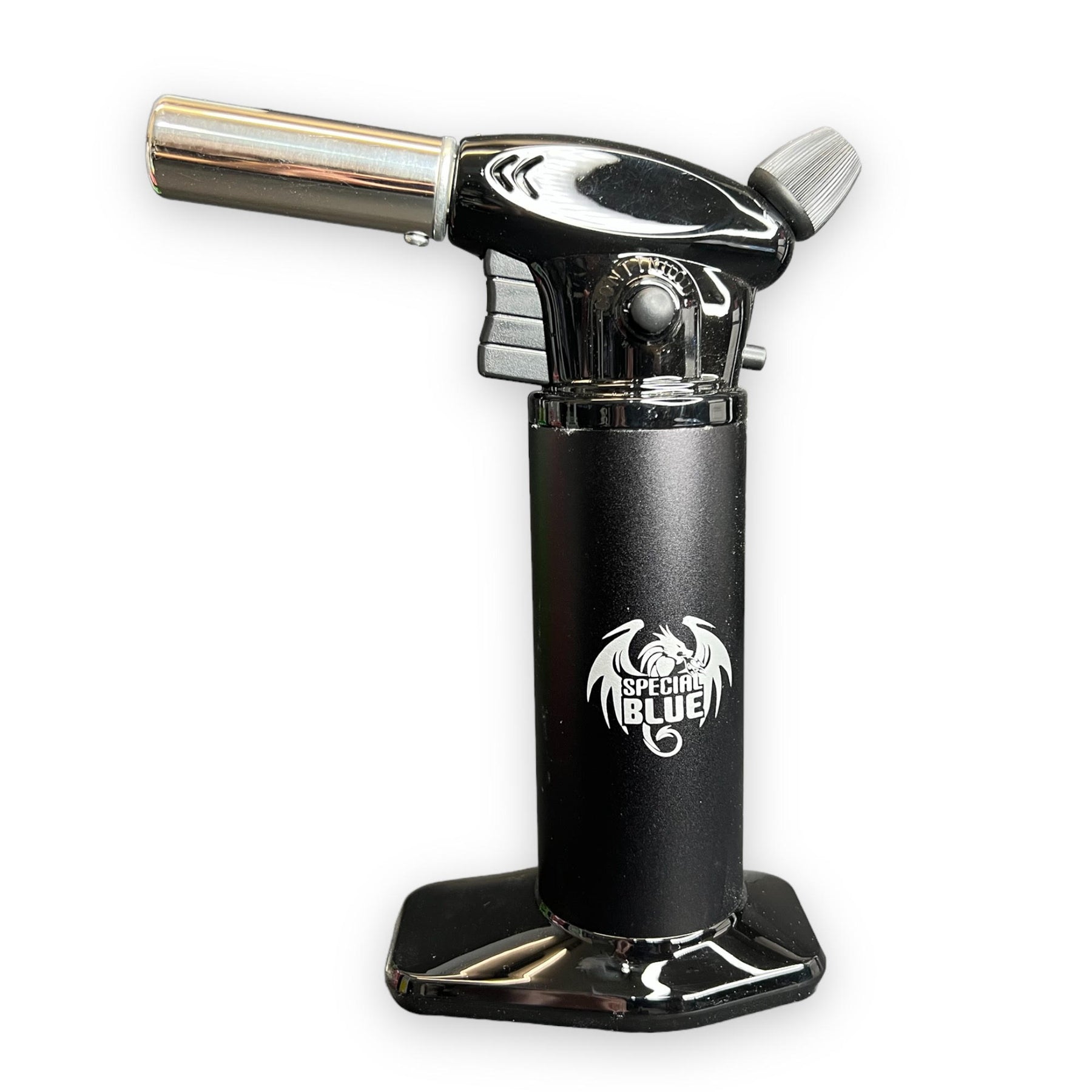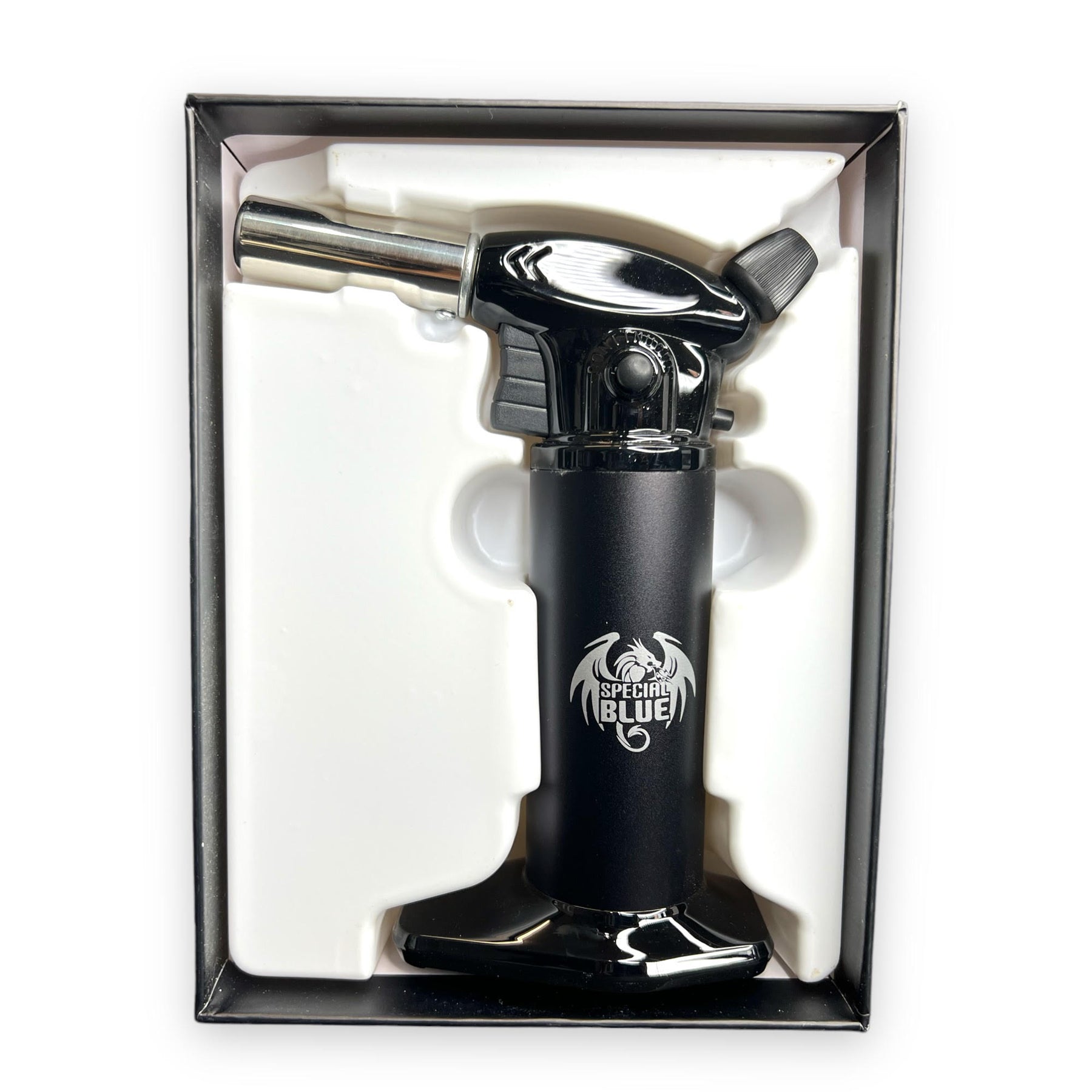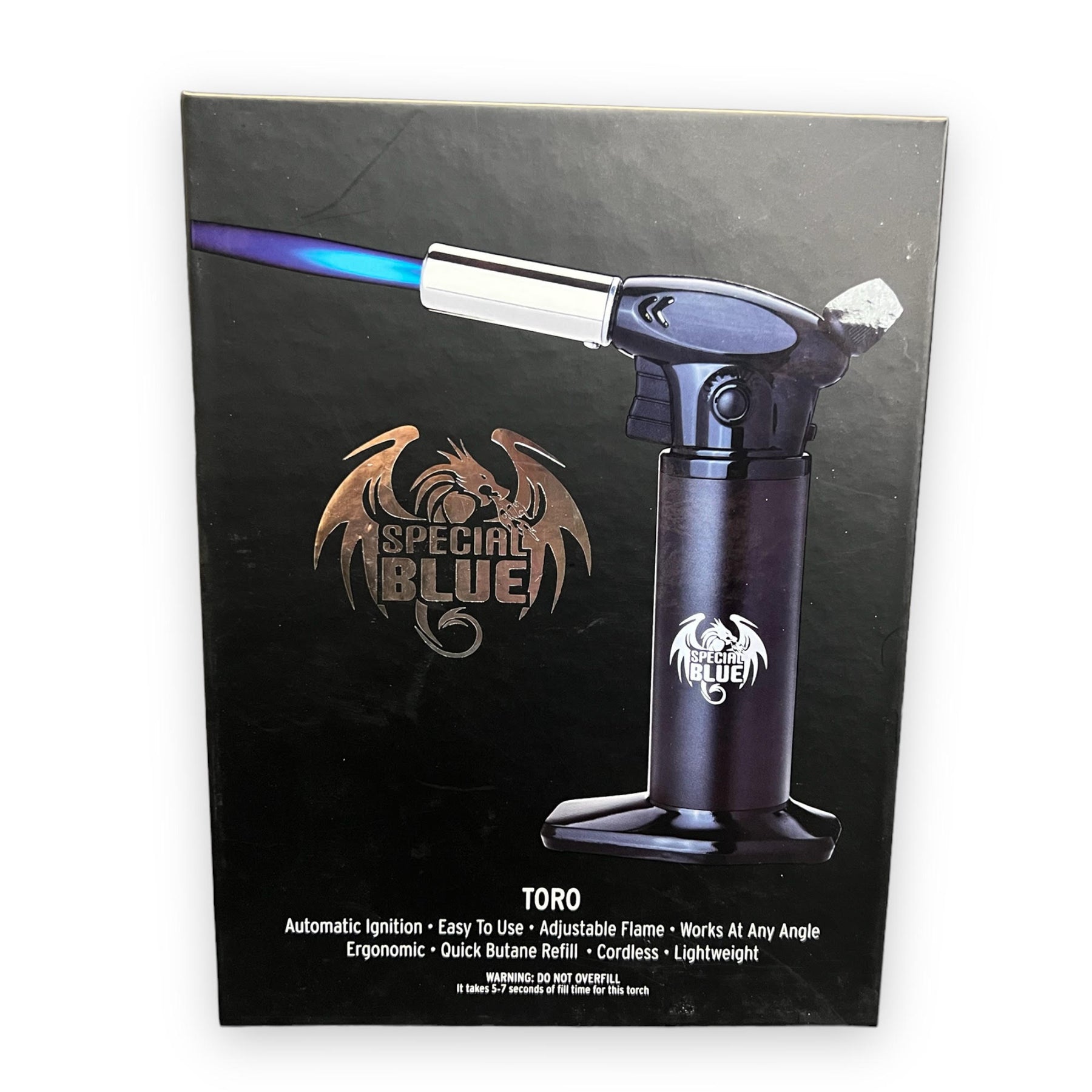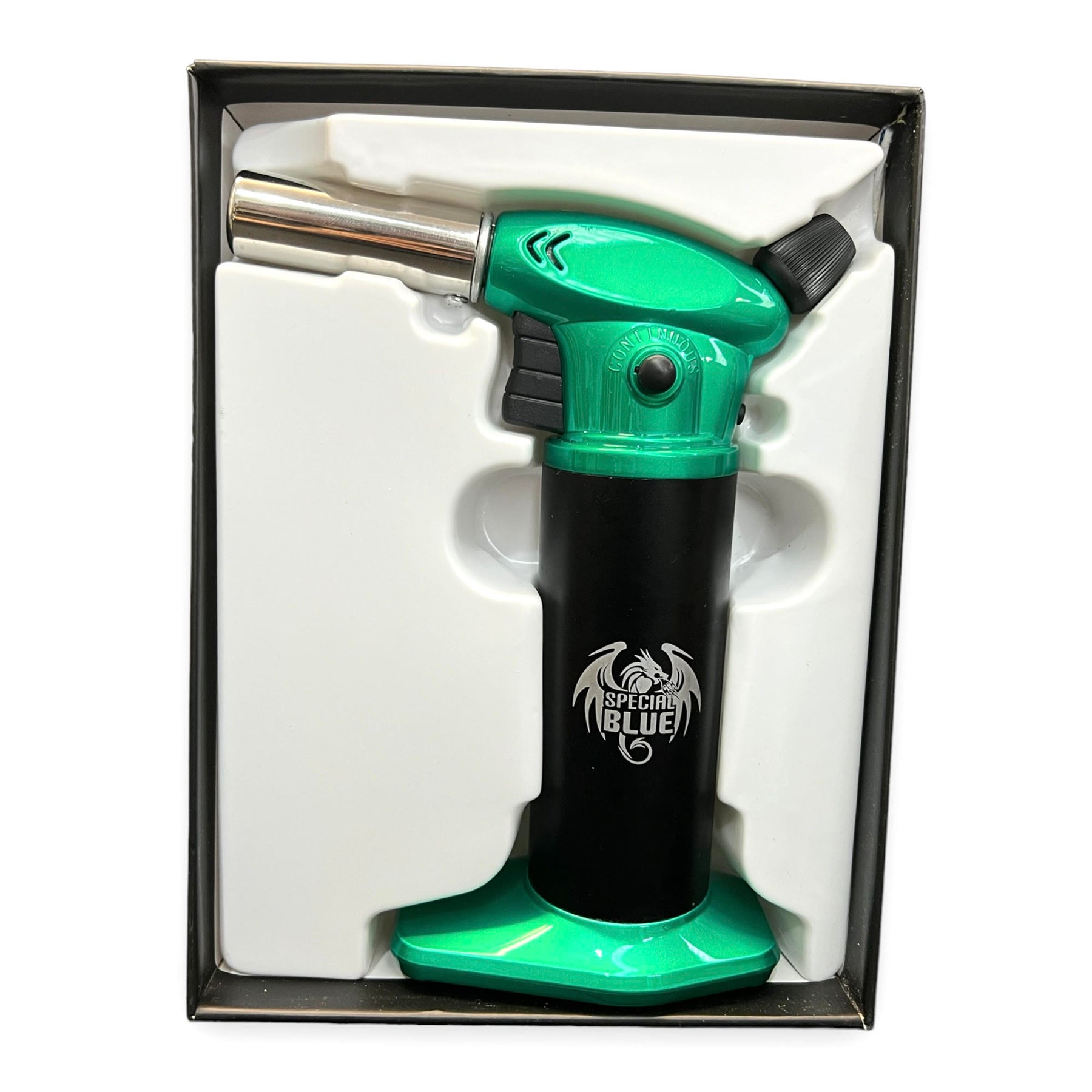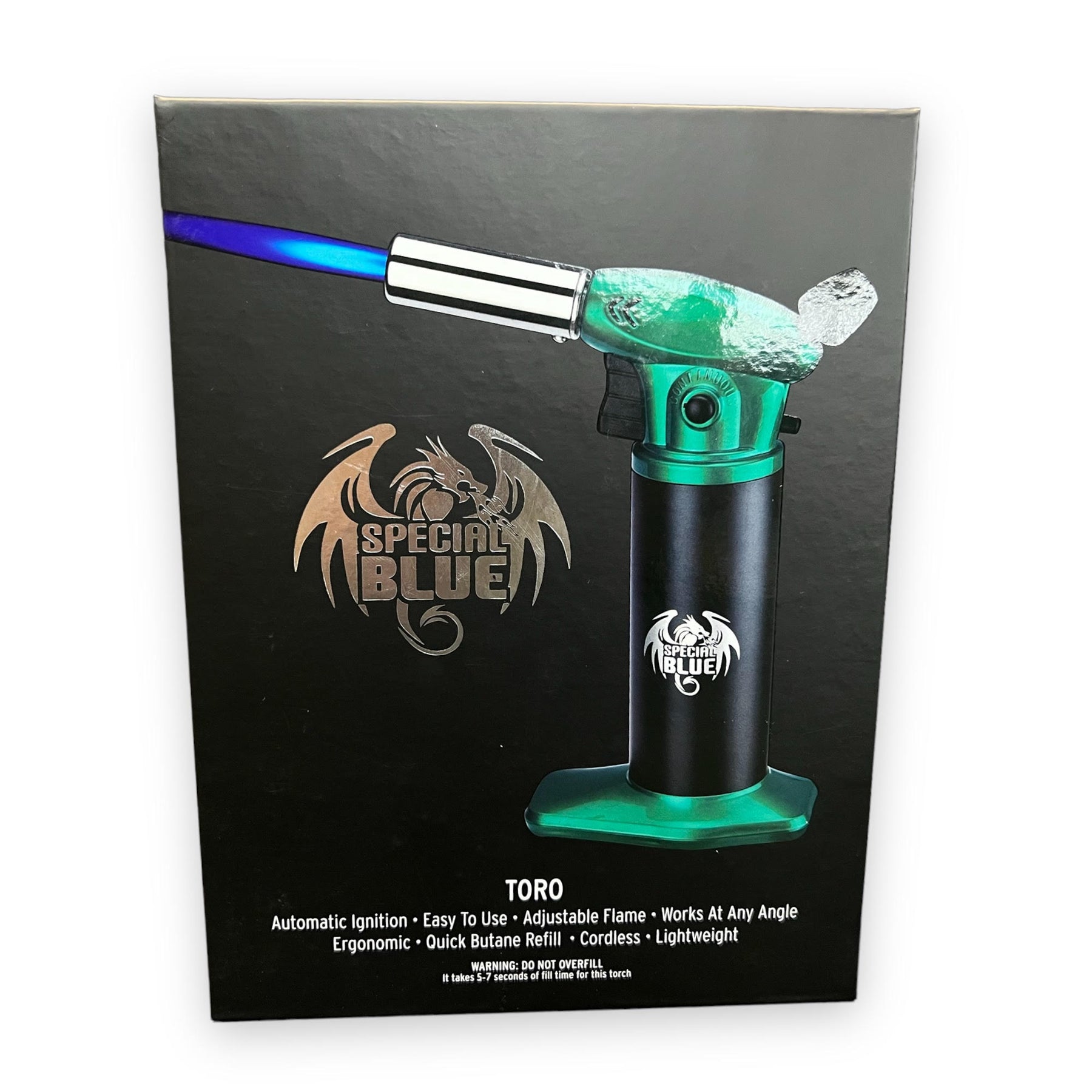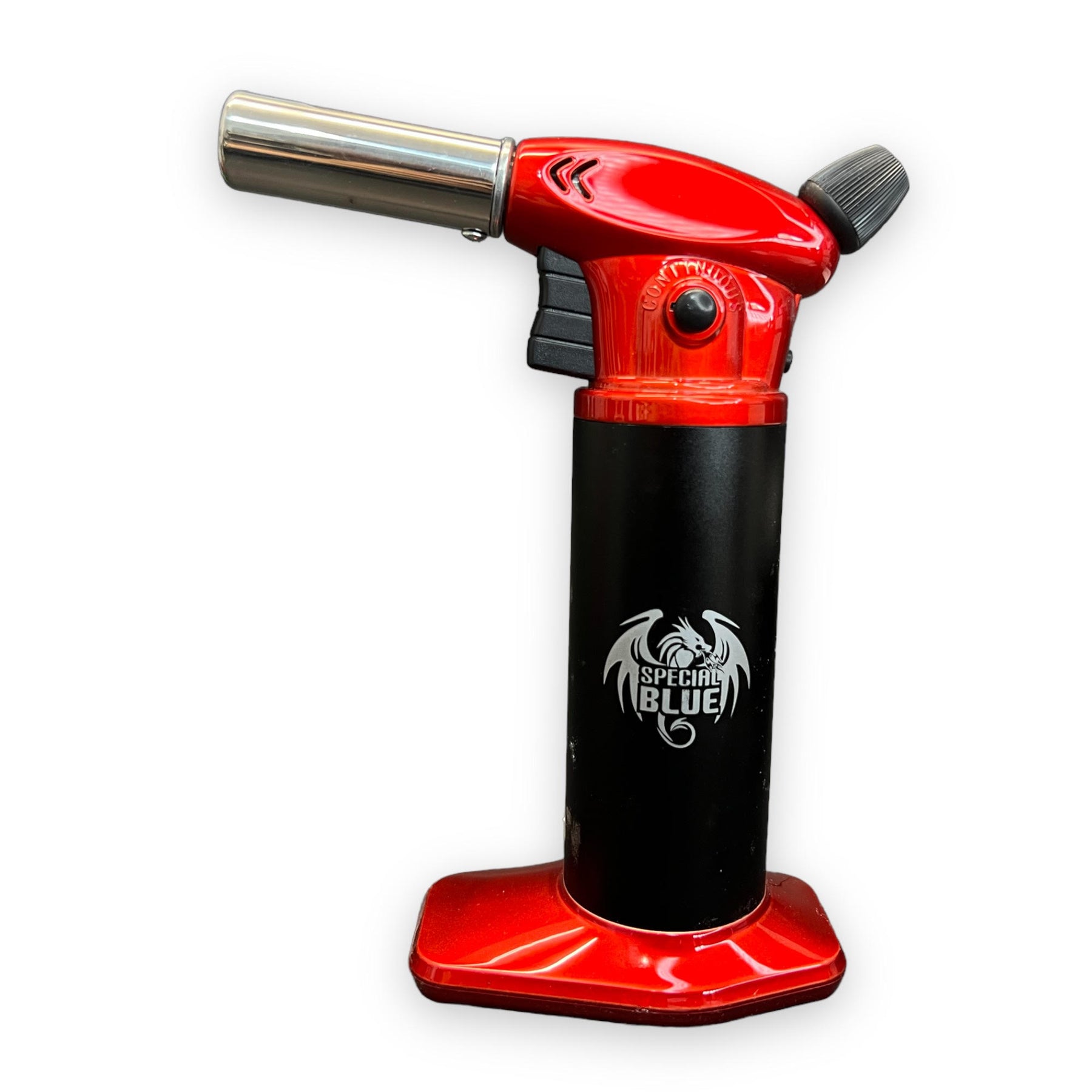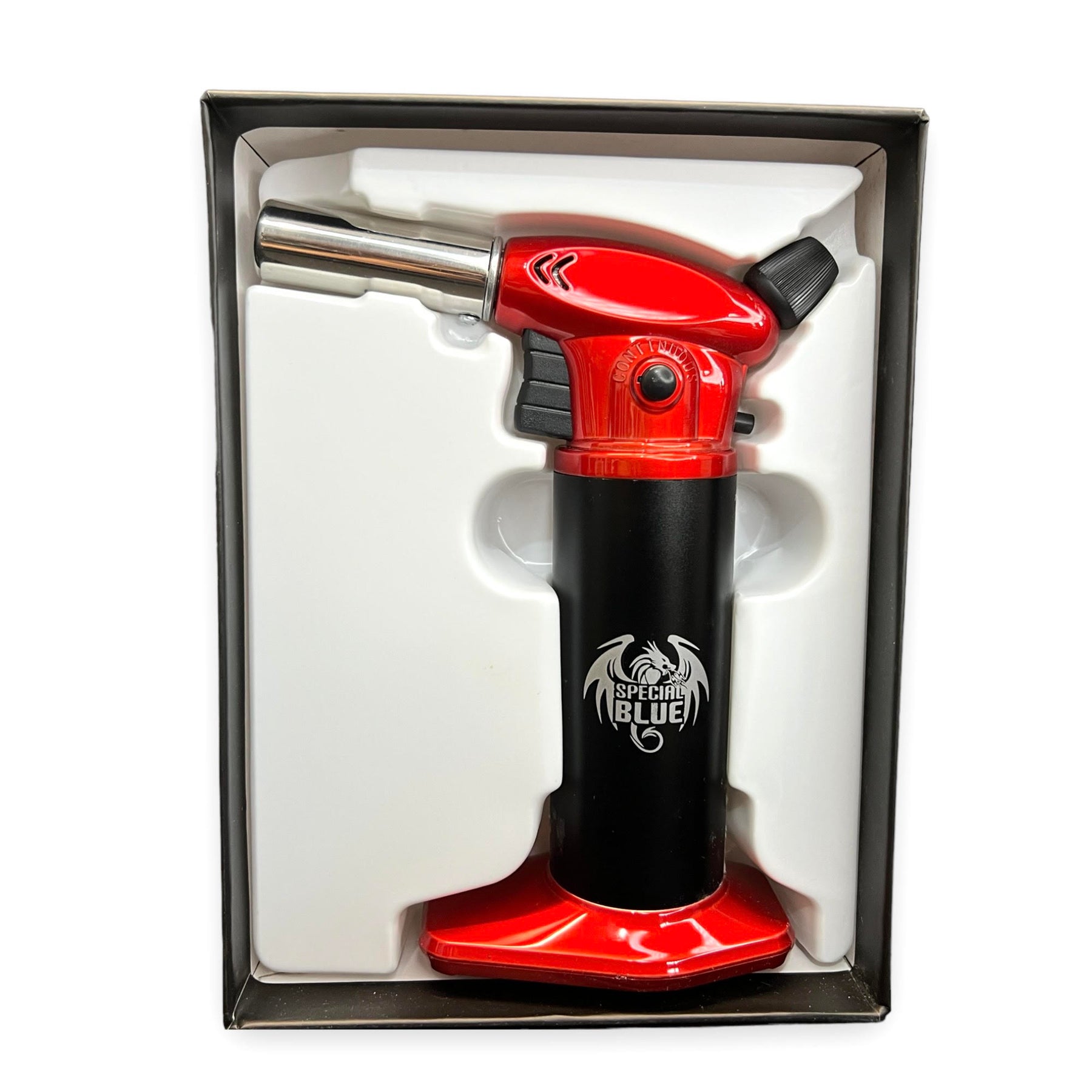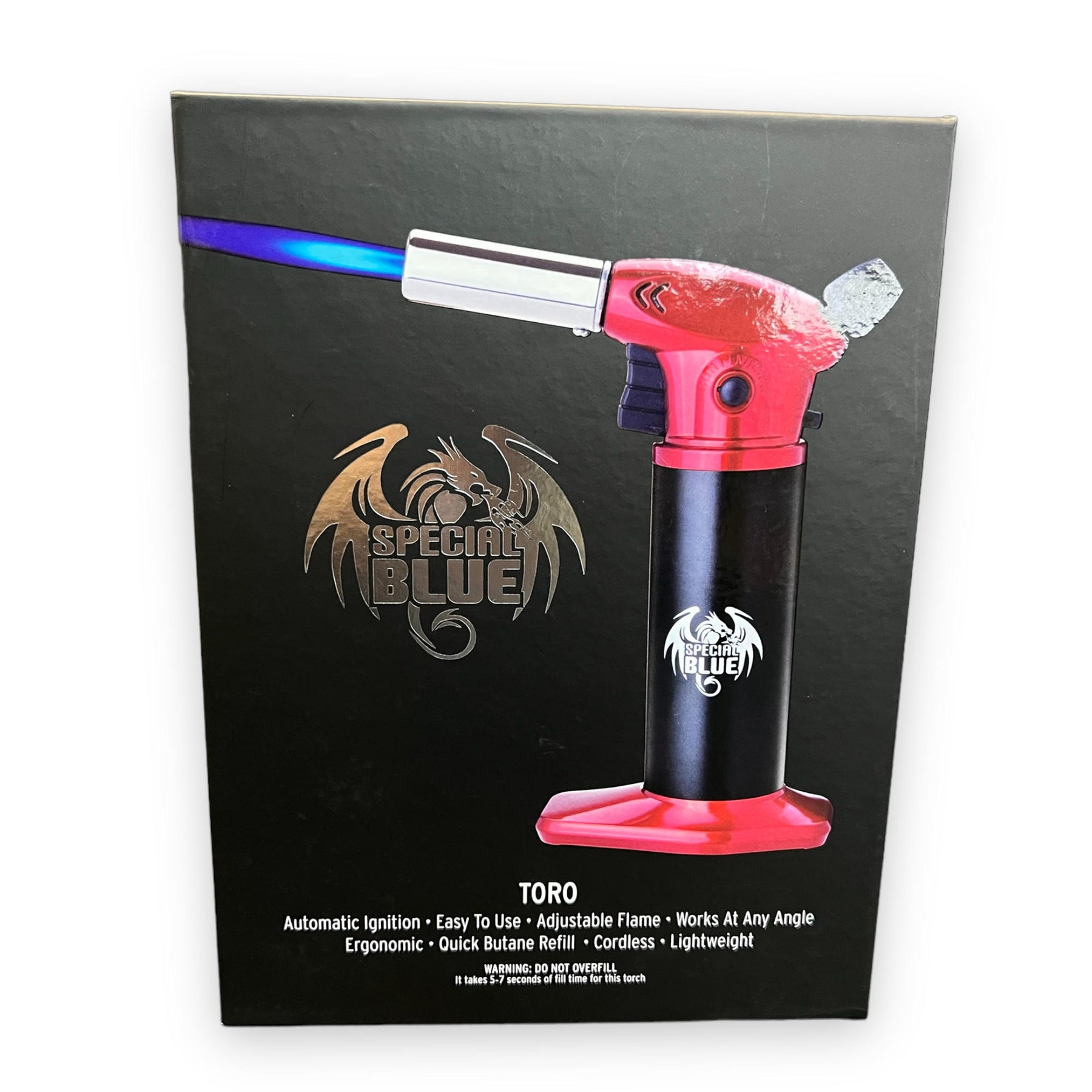 Special Blue Butane Torch Lighter - Toro
Special Blue has introduced the "Toro," a high quality torch at an inexpensive price. For the price, this is the best butane torch lighter for dabs, bowls, cigars and much more! Get one today and give your bangers and bowls the quality they deserve.
This Special Blue Torch has an adjustable flame as well as a flame lock to let you burn gas exactly how you want. It also works at every angle so you can light bowls and bangers from the perfect spot.
This Dab Torch is easy to use but still provides that premium smoking experience. Get yours today and upgrade your smoke sessions. Here at Golden Leaf we offer the best price for the Special Blue Toro.  
How to Fill Special Blue Torch
To fill this torch, simply insert your butane canister into the small hole at the bottom of the device. Only 2-4 seconds is required to fill the torch. Do not overfill
Warning: If you overfill this torch it will create a large and uncontrolled flame for a short period of time. This is because the torch is trying to get rid of the extra gas.
Features of the Special Blue "Toro" Torch
Automatic Ignition

Adjustable Flame

Flame Lock/ Safety Lock

Ergonomic Design

Works at any Angle

Quick Butane Refill

Available in Black, Green and Red
If you want to take your smoke session up even another level, check out our collection of e-nails. These are electronic nails/bangers that do not require a torch.
Way more than a lighter
This torch was gifted to me for Christmas, and man it is way more than a lighter. I bought it out during a carne asada and all the family was stoked about it. A little dangerous, but handle well.