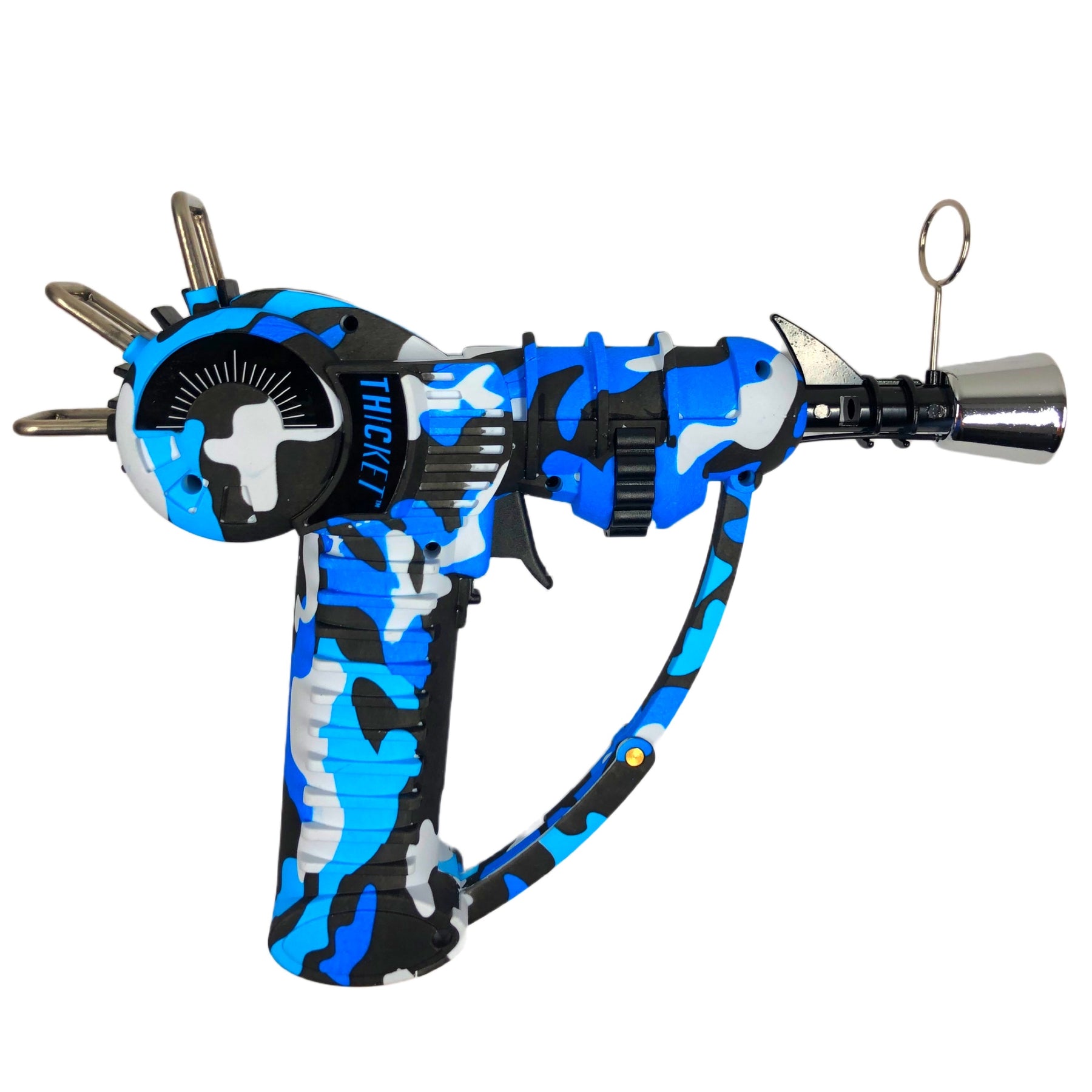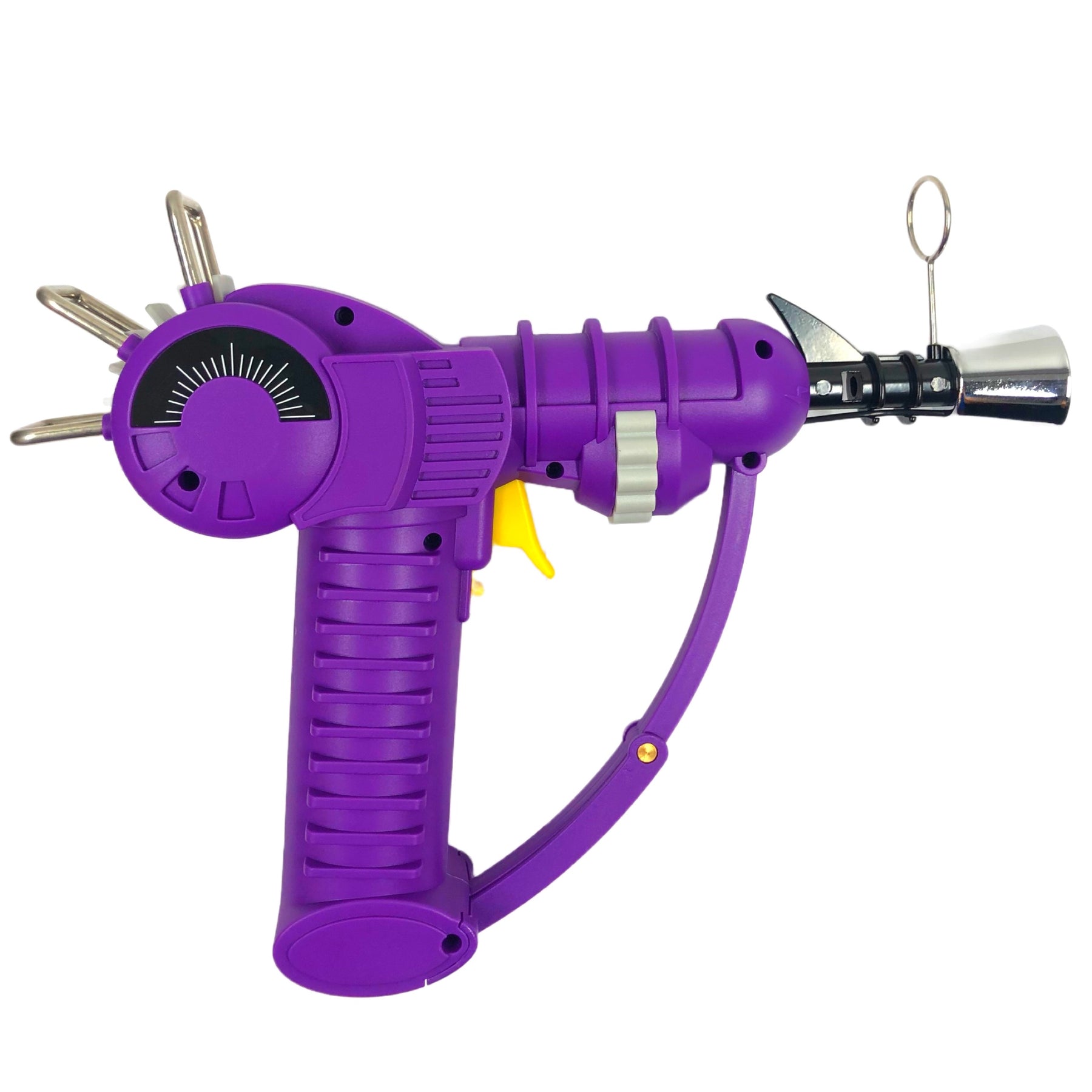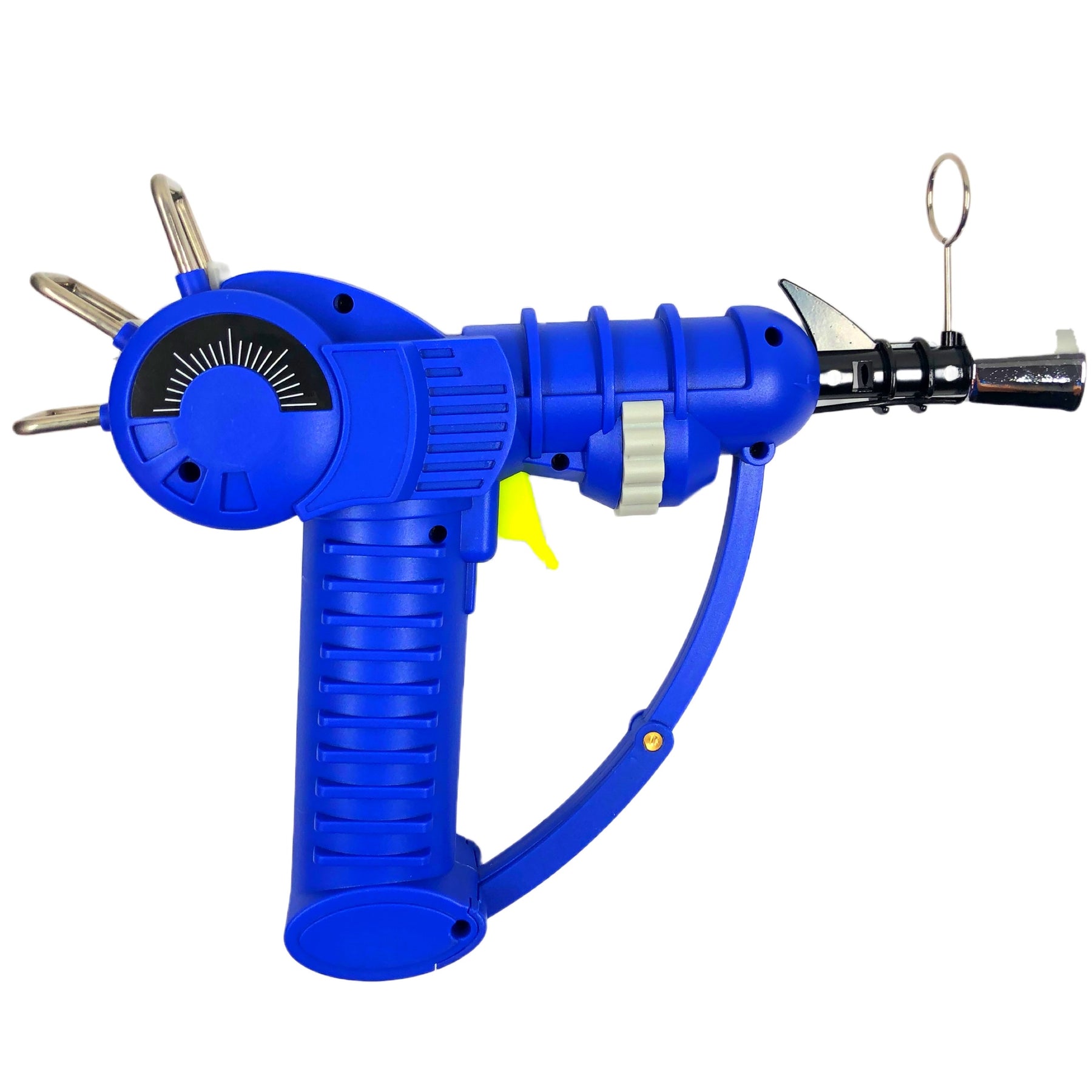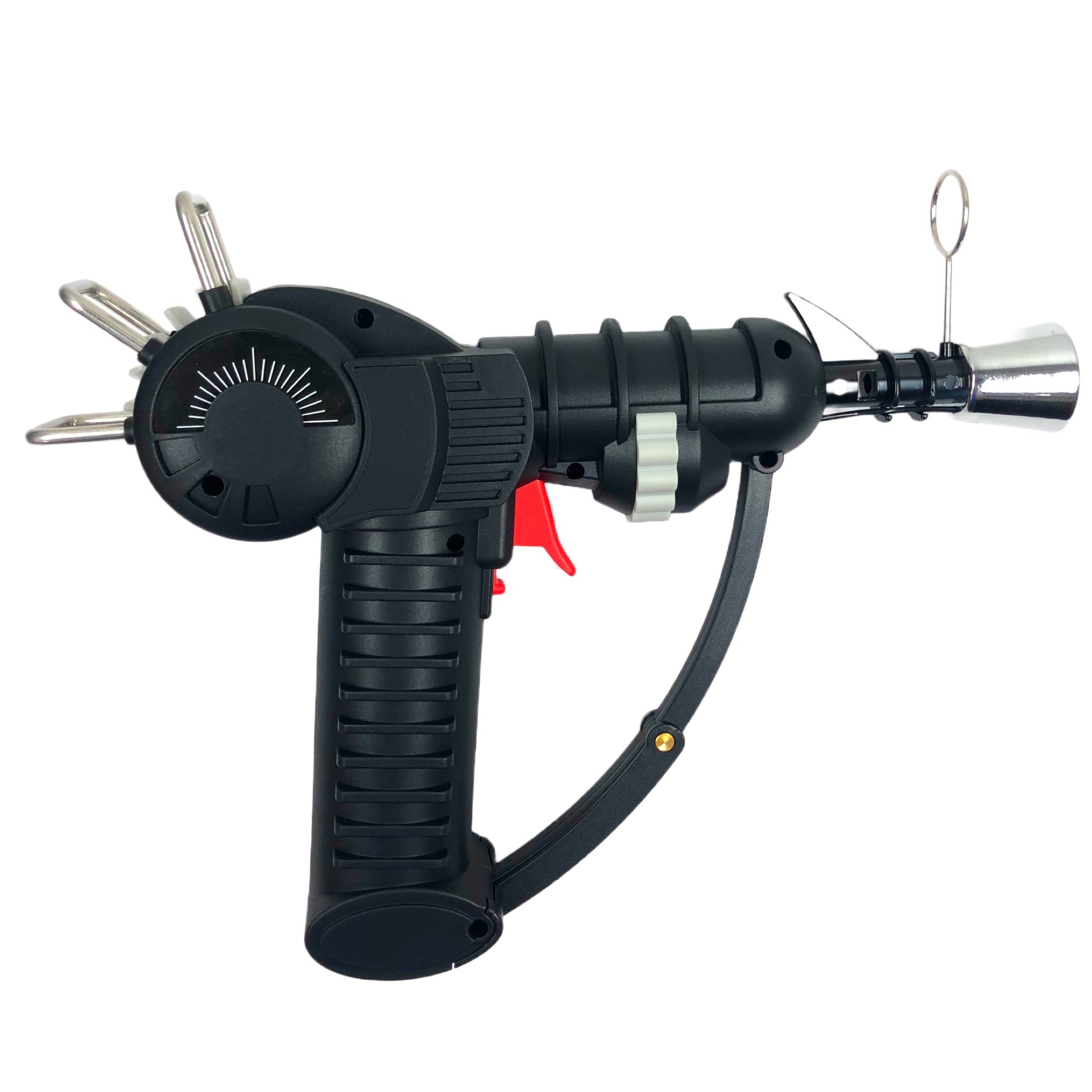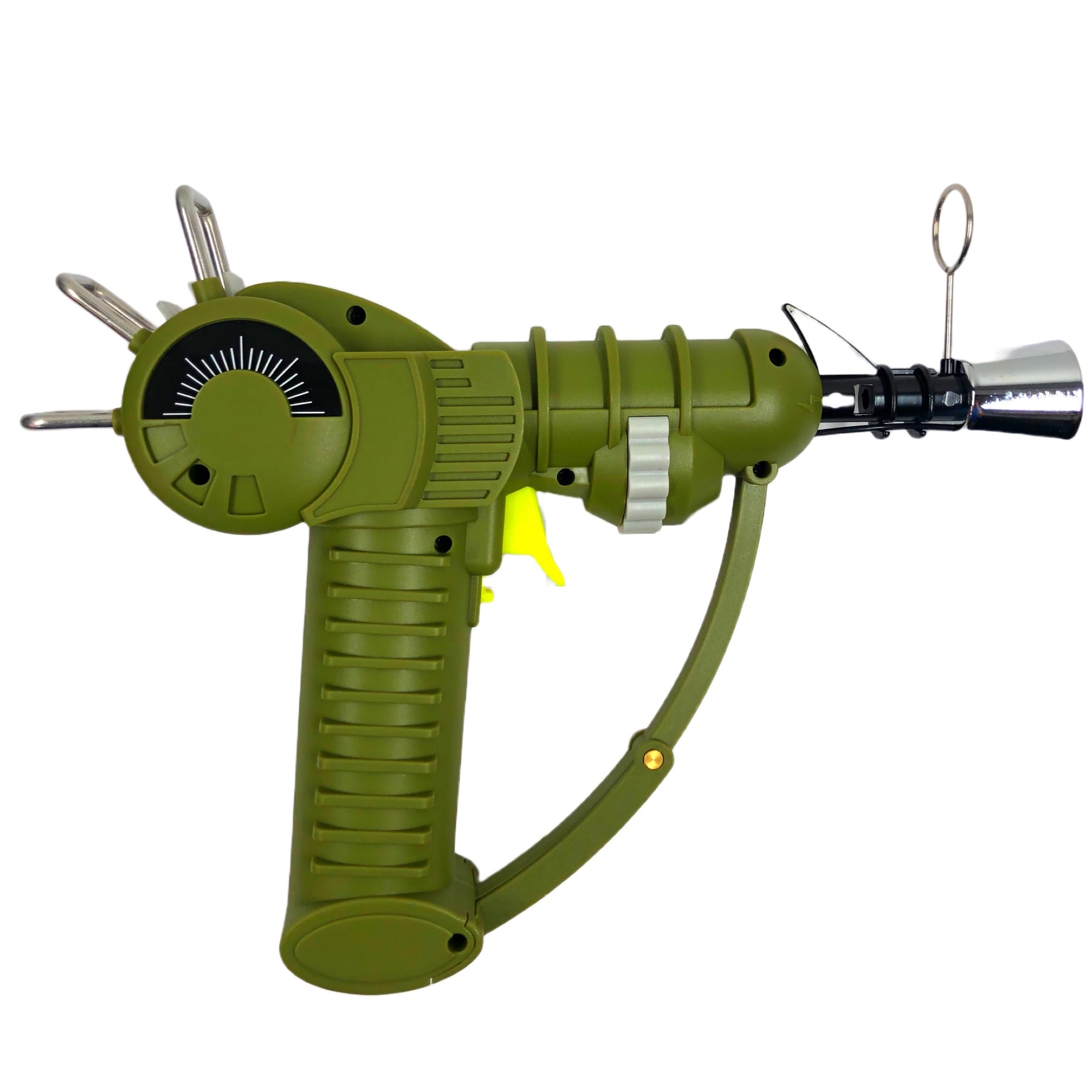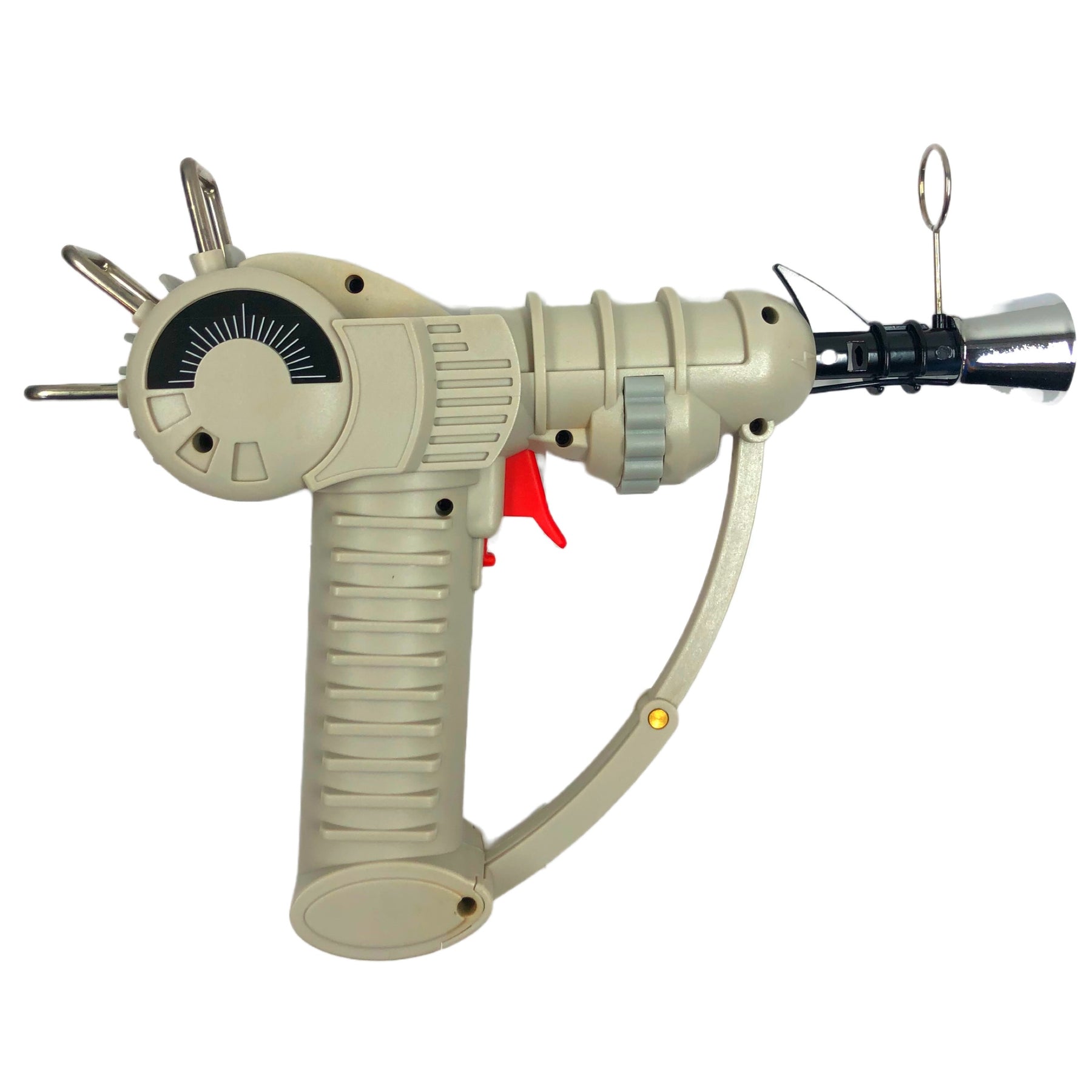 Introducing the Ray Gun torch "A new way of smoking dabs "
Have you imagined yourself alone or with friends, in a chill place early in the morning or late at night at your desirable place to smoke. You get ready to start up heating that dab rig with your torch to take the first hit, knowing that special effect that you and your friends will experience, but rather than pulling a regular torch like everyone else, you decide to take out the Ray Gun torch. The real-life ray gun from your childhood videogame, not only bringing back those unique old memories but rather knowing the unforgettable fun experience that you and your friends will have on the sesh. Also, the ray gun torch is a funny option to gift to your sesh buddy.
Ray gun torch Features:
The Spaceout Ray Gun torch is designed as a perfect accessory for your dabbing sesh, so why do the Ray Gun torch accessories make it very easy to use? The Ray gun torch comes with
Stainless Steel Tip

Adjustable Flame Intensity

Trigger, and lock shifts

Powerful Flame torch

Ultra Pure Butane Gas

Kickstand

Box size (11.75 -9.5 - 2.63in)
Checkout how to use the Ray Gun Torch
The best way to use the ray gun torch is by using its max setting, stand the gun on a table or grabing it with one hand ,opening up the fuel line by moving the little knob at the bottom of the trigger forward, then turning the yellow nozzle counter-clockwise to adjust the strength of the flame, lastly, click the ignition trigger so the flame starts to light up!
How do you refill the Spaceout ray gun torch?
The Ray Gun torch is very easy to refill simply turn the Ray Gun torch upside down and insert your standard butane can vertically into the opening.
how hot does the Ray Gun Torch get?
The flame temperature is assumed to be around 2,000 °C (3,600 °F), but typically the flame will only achieve 1,100 °C (2,000 °F) to 1,250 °C (2,250 °F).