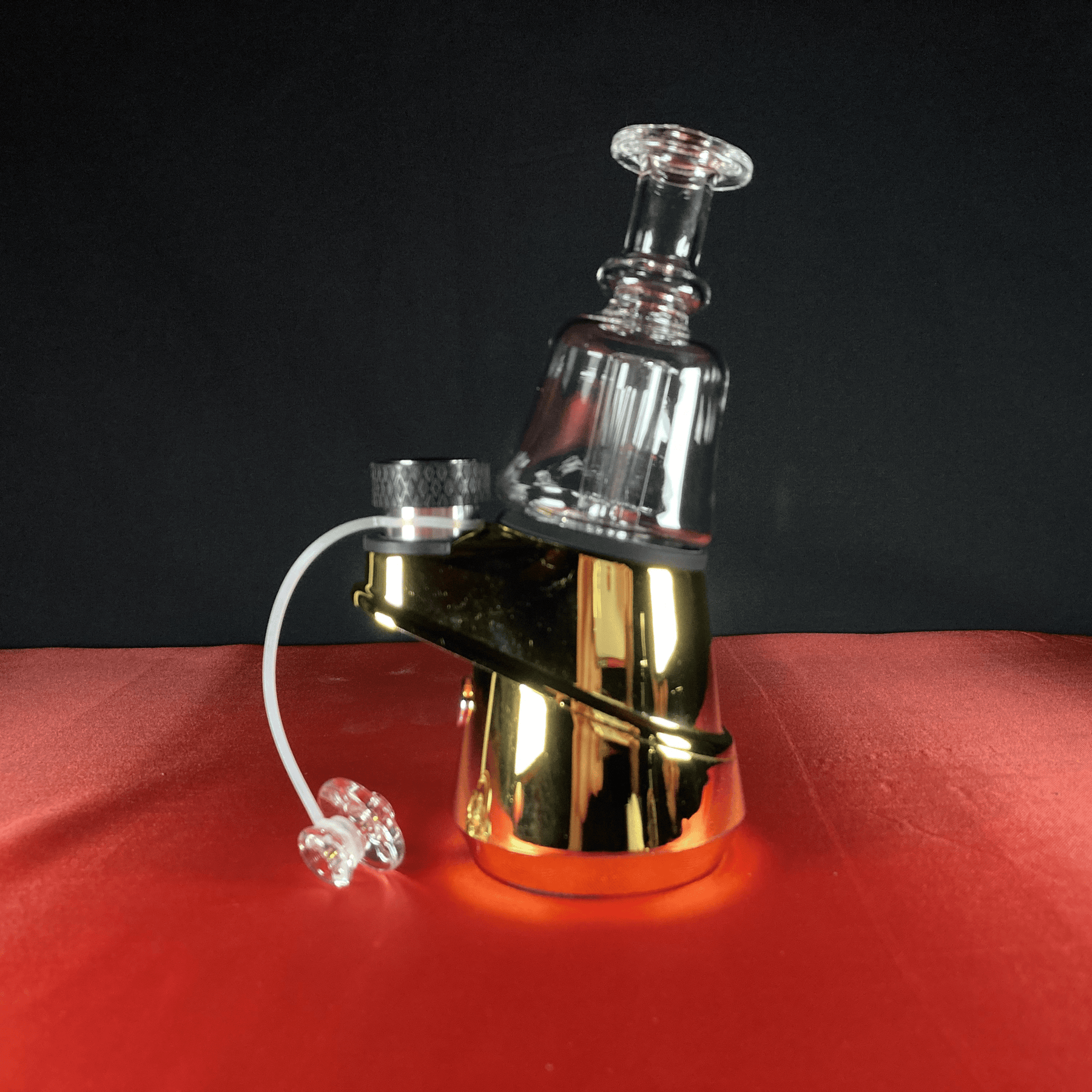 Soc Peak - Electric Dab Rig
The SOC Peak is a fantastic way to vaporize your dabs without breaking the bank. This e rig is designed like and can be compared to a Peak by Puffco but at a much more affordable price. It is easy to use with 3 different temperature settings and has amazing portability without sacrificing functionality. The SOC Peak has a ceramic chamber to heat your dabs/concentrates evenly and efficiently and a long battery life so you can get multiple sessions per full charge.
What Comes With the SOC Peak?
The SOC Peak comes ready to use out of the box with a charger, the device itself, some cotton swabs and alcohol wipes to clean the chamber, a carb cap and instruction manual.