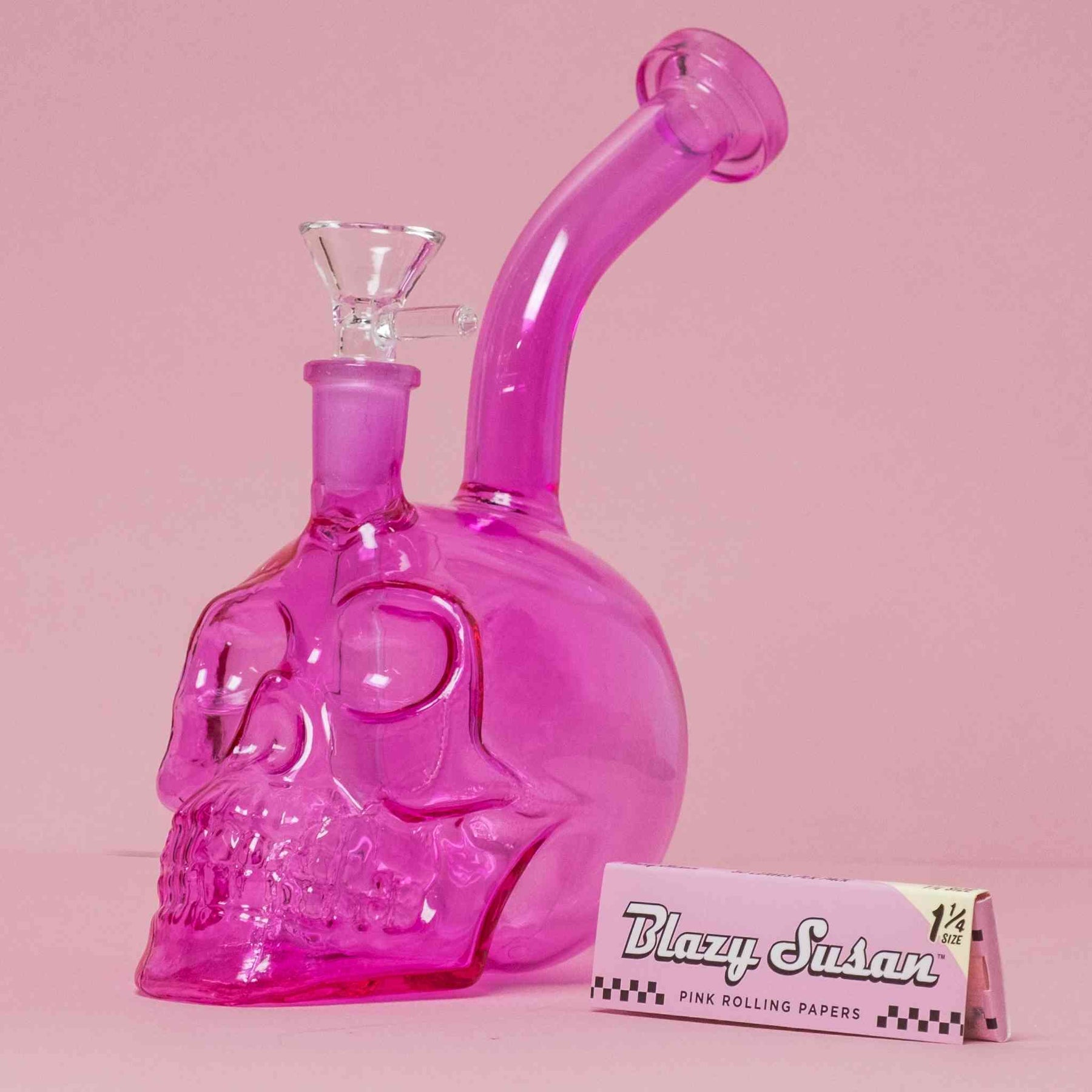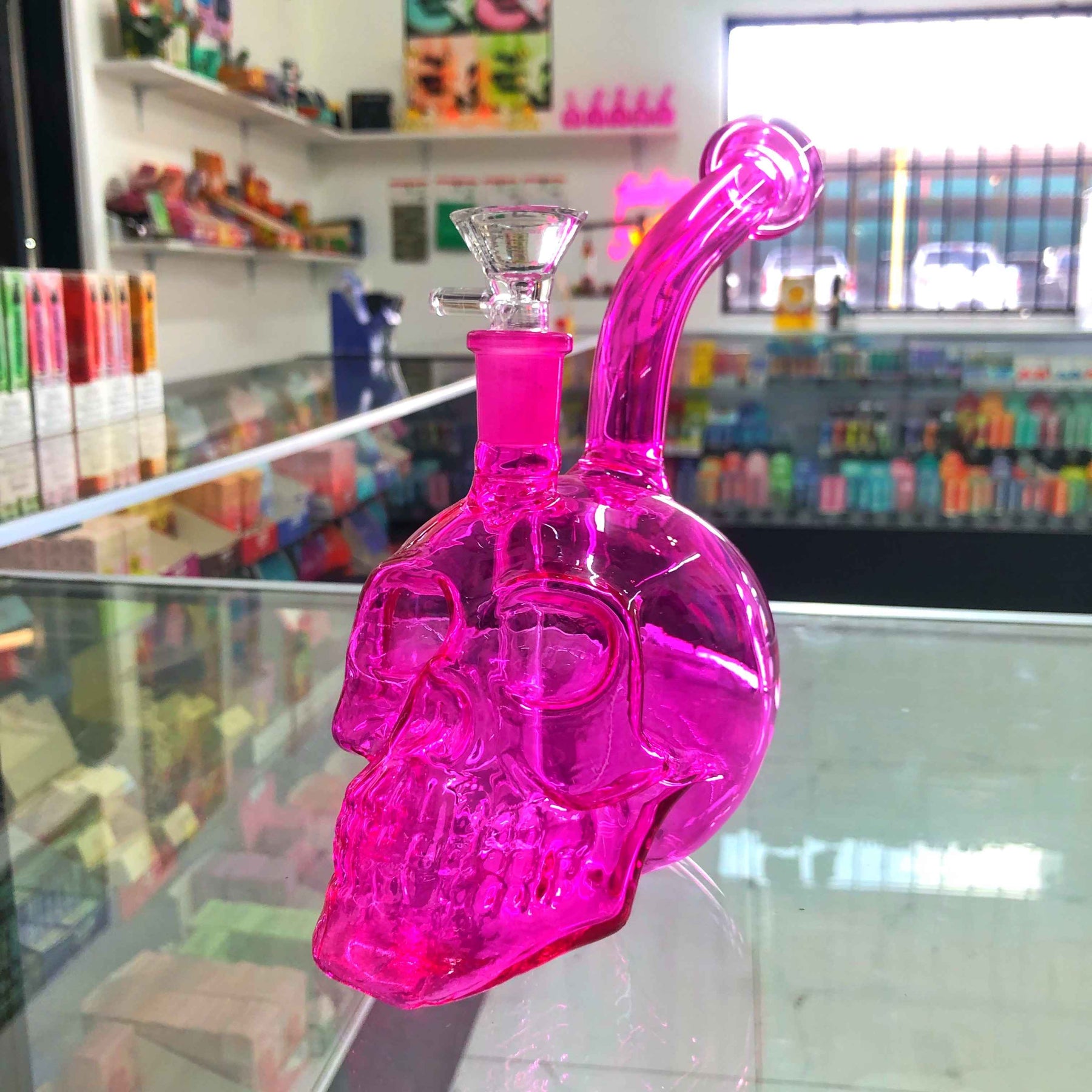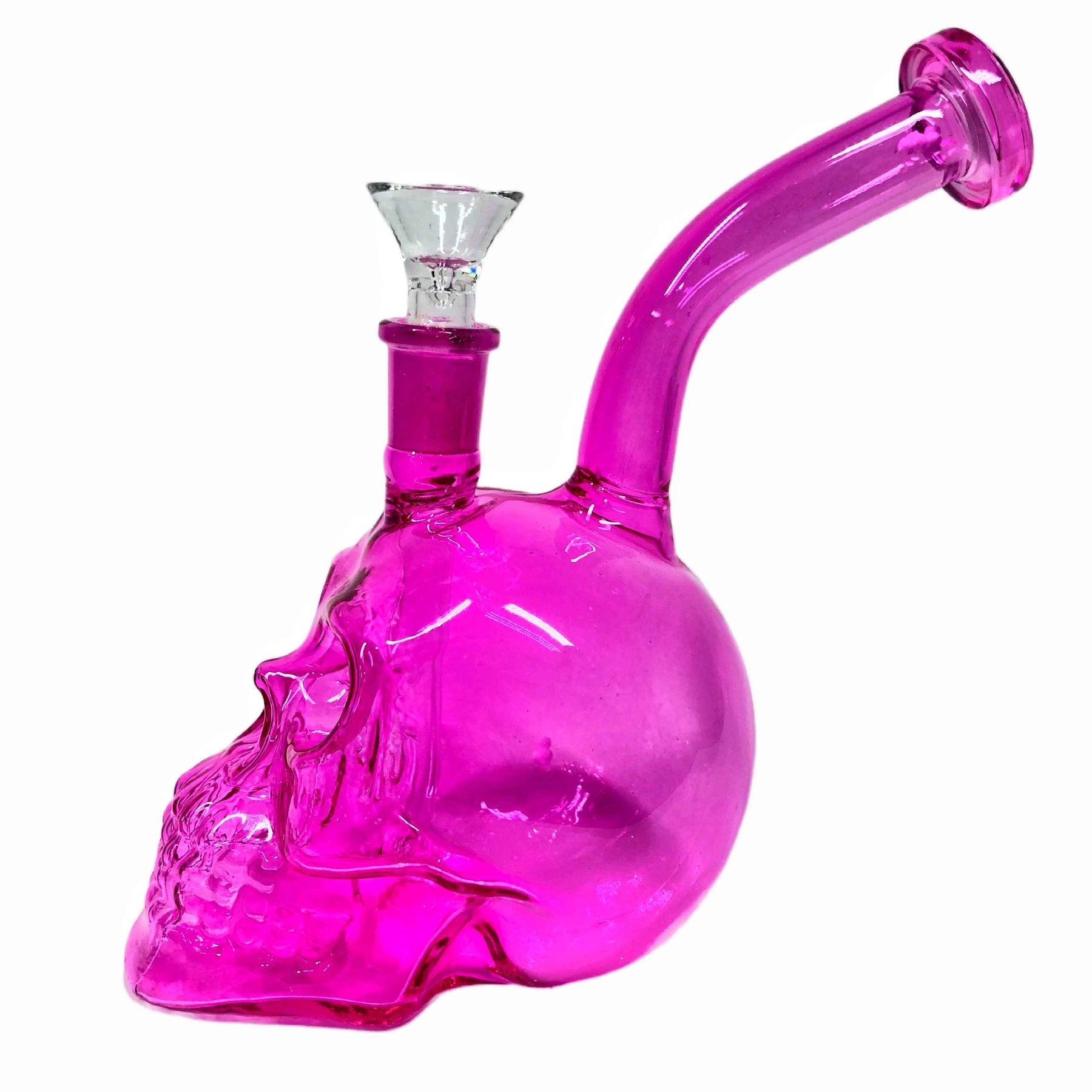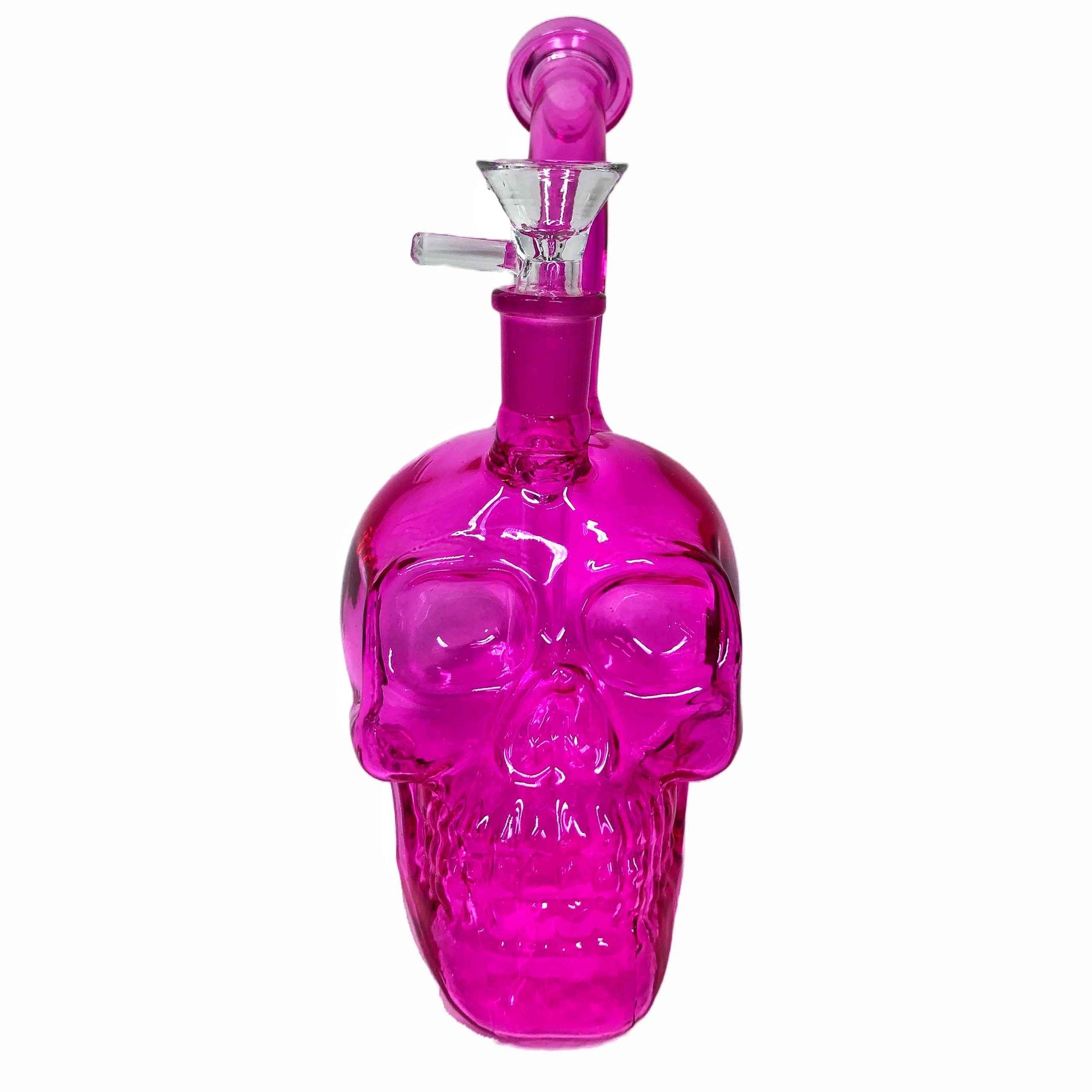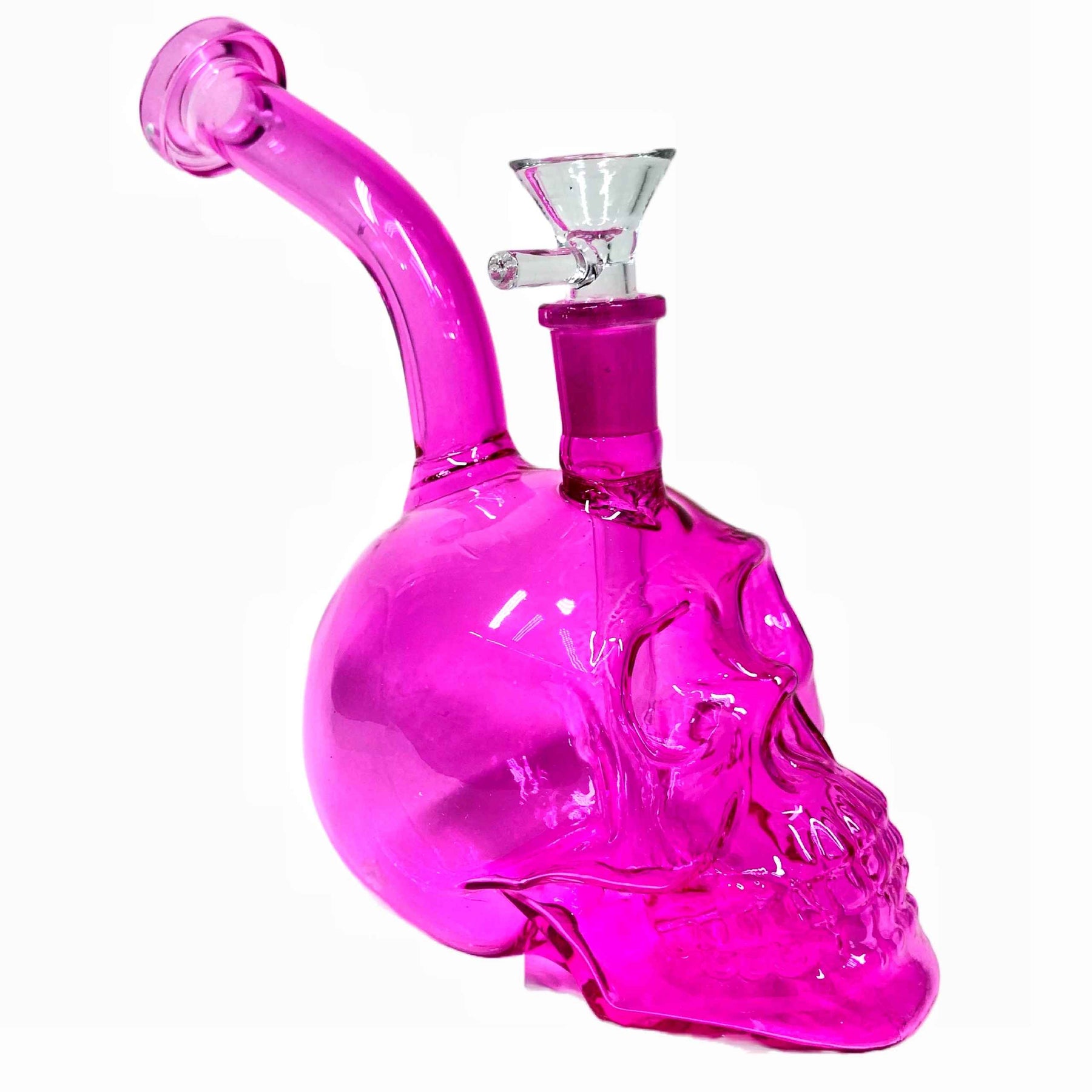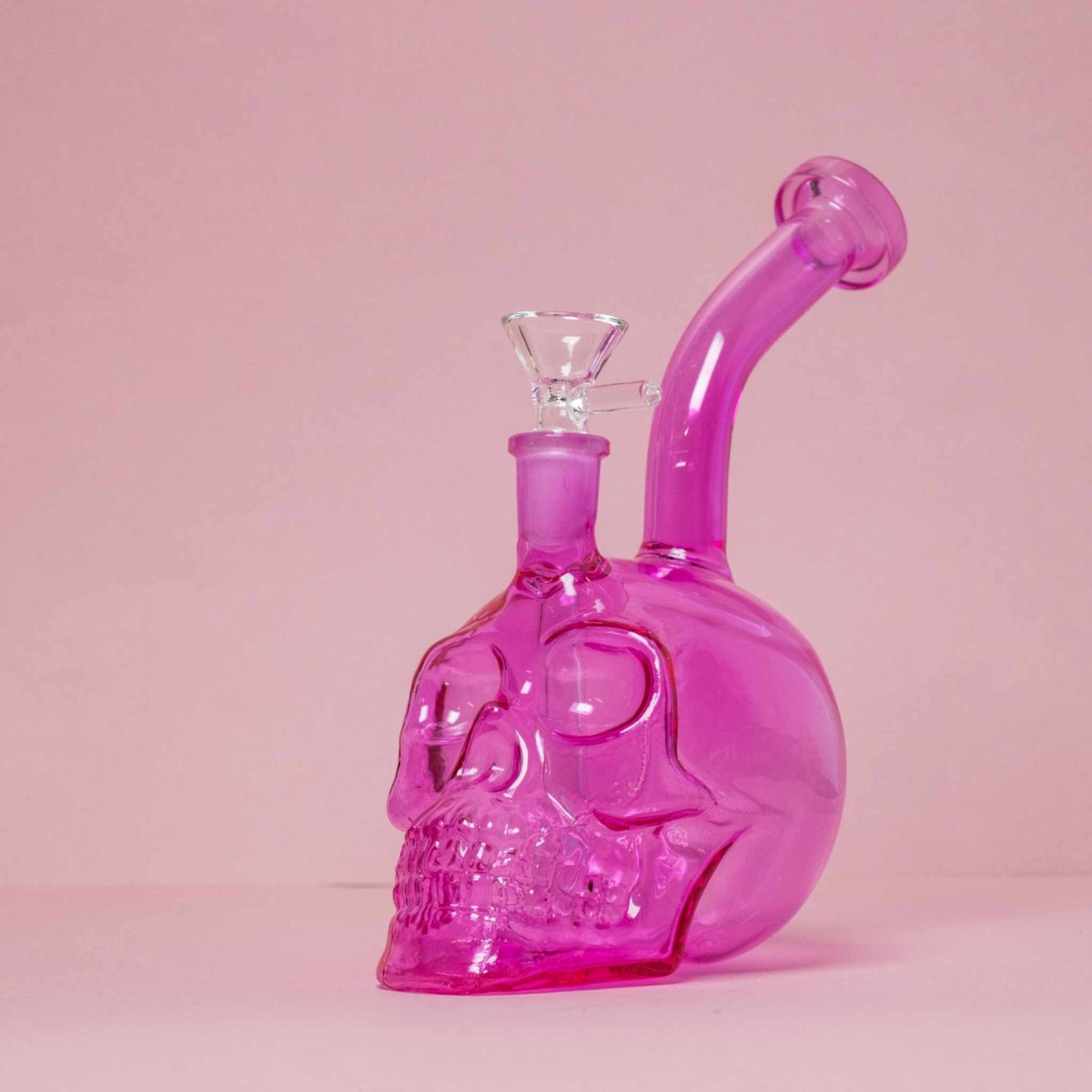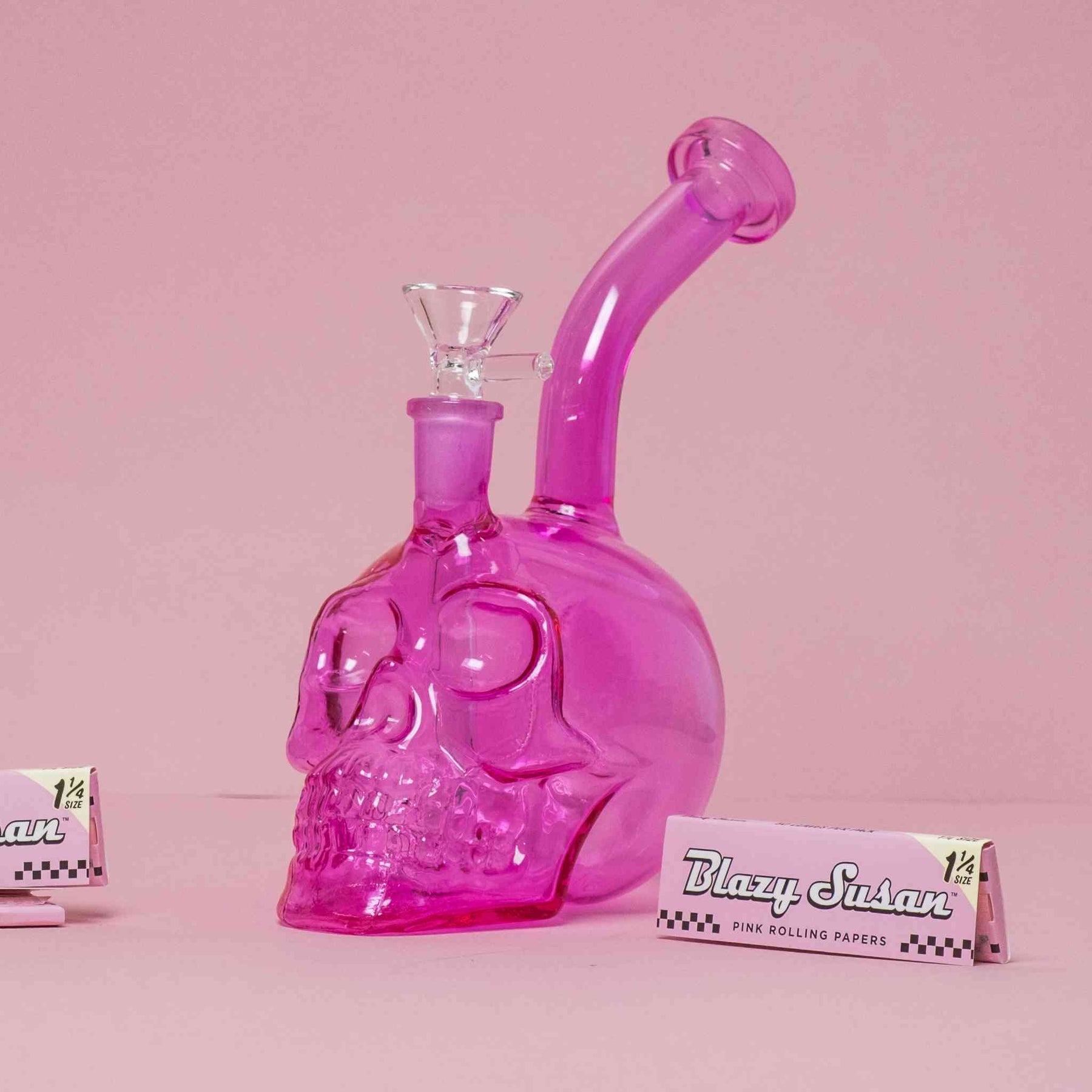 This detailed and unique bong is shaped just like a human skull! It was designed to be anatomically accurate and functional at the same time. This is the perfect piece for someone who wants to spice up their bong collection with something spooky. 
This Skull Bong has a curved mouthpiece which makes it comfortable to use. It is 8 inches tall and uses a standard 14mm bowl piece to pack your herbs. The large circular base of this bong allows for a good amount of water in the chamber. This means the smoke will have more filtration than your typical water pipe. 
This Bong also has a nice weight to it because of its high quality build. Buy this bong today and give your friends a smoke sesh they will never forget!
Features of the Skull Bong:
8 Inches Tall

14mm Male Bowl Included

Made from Borosilicate Glass

Vibrant Pink Color

Large Water Chamber
Super creative style.
This bong has stepped up into being one of my favorite pieces of my collection. I am so glad I found this style of bong because it really is so unique and matches my aesthetic perfectly. The vibrant pink really shines on my shelf.