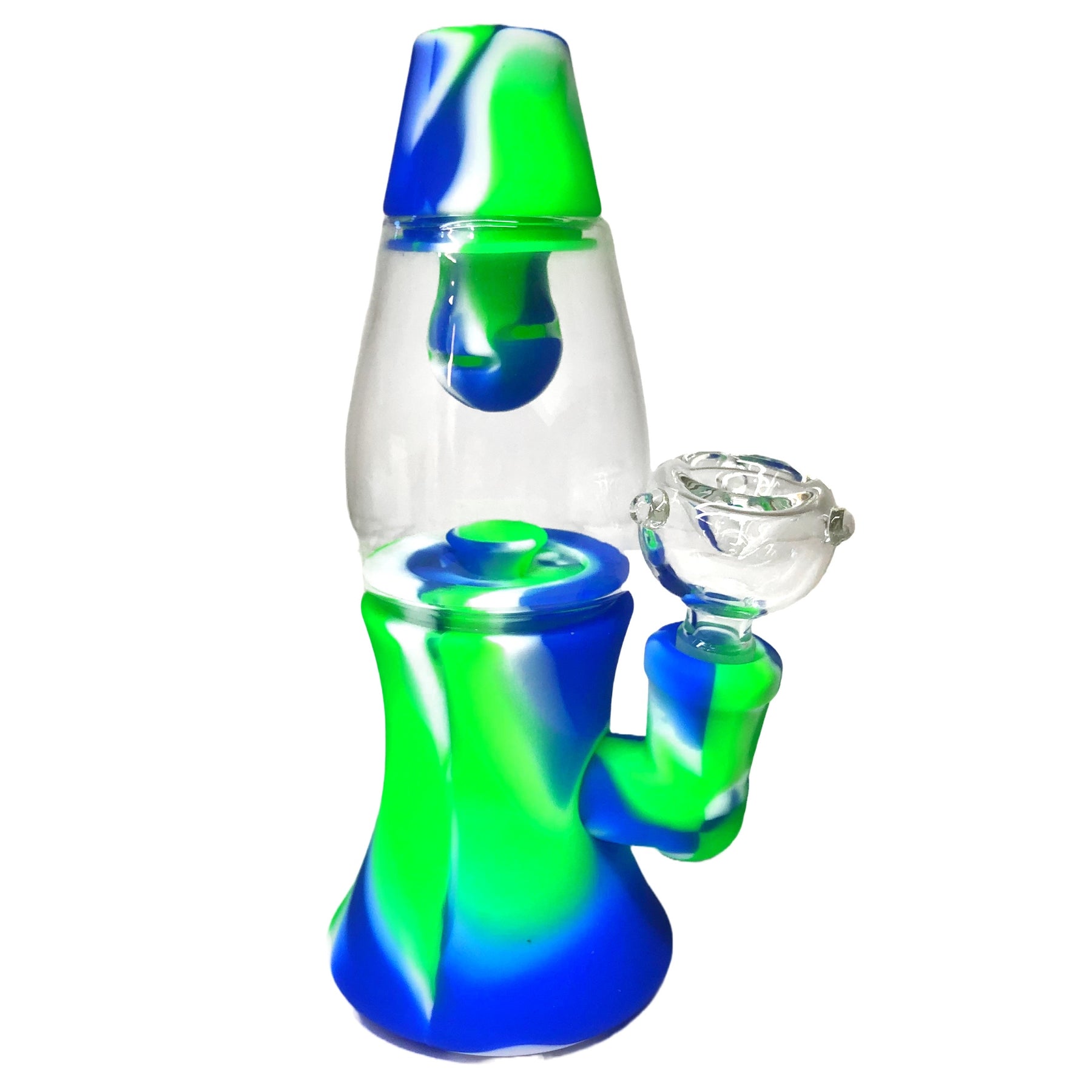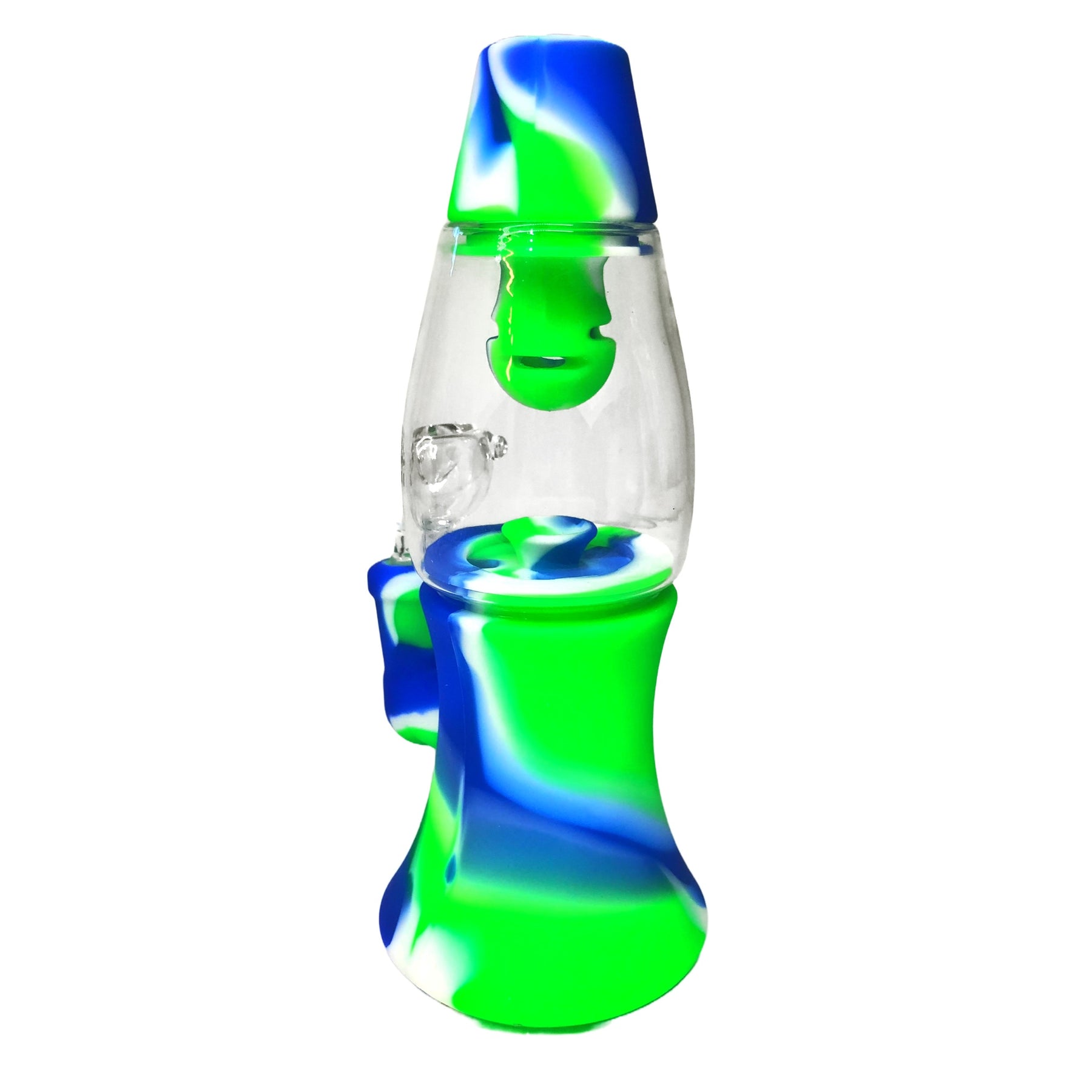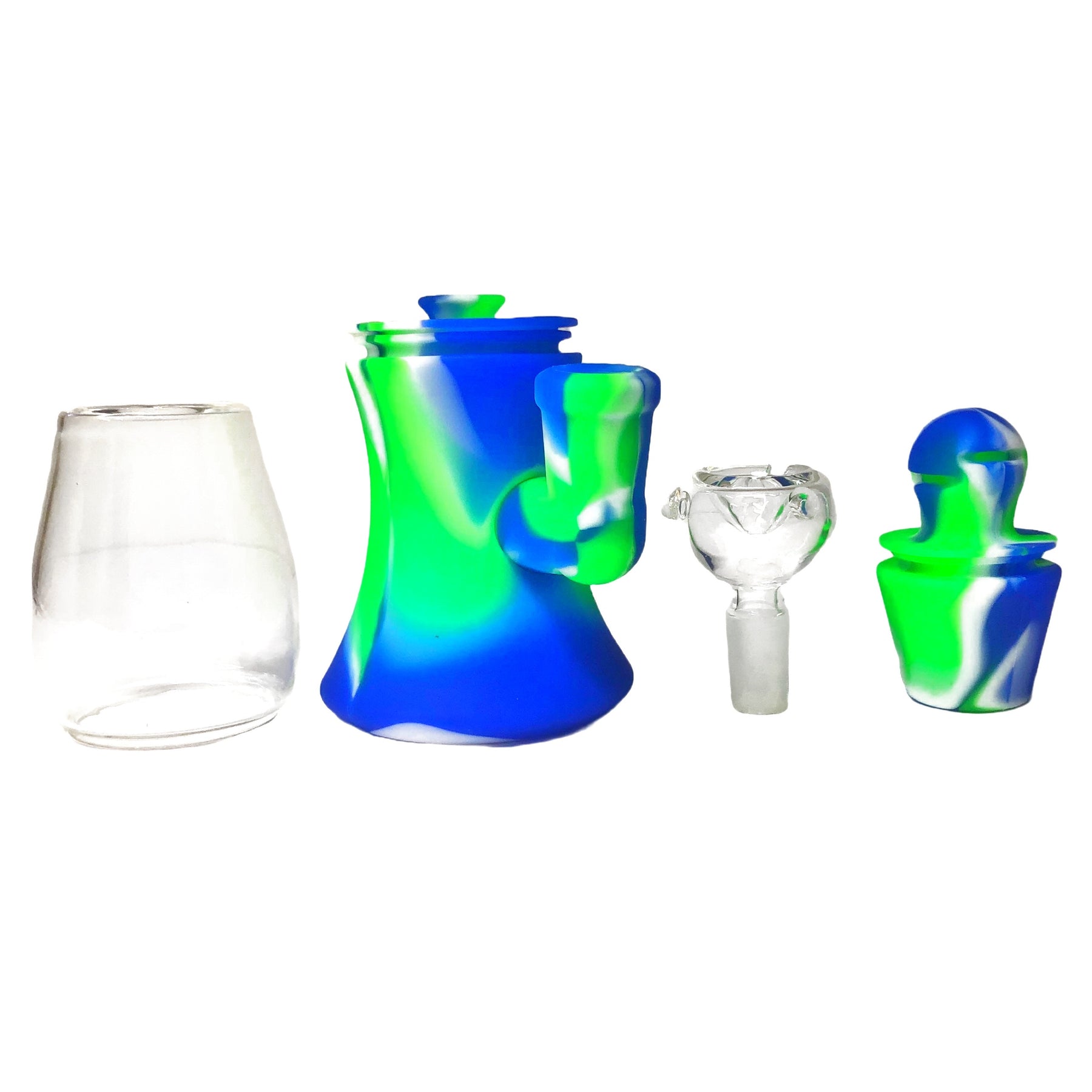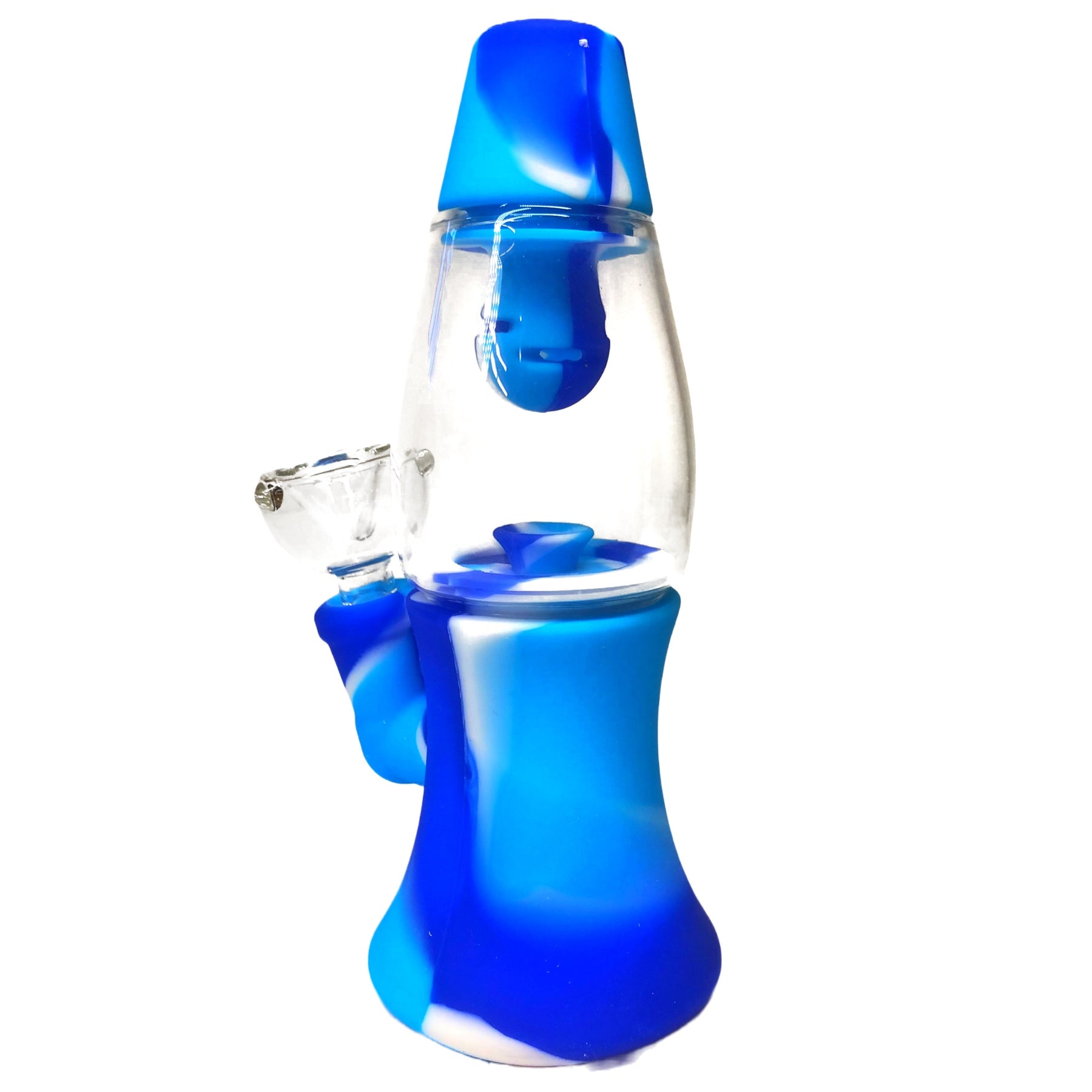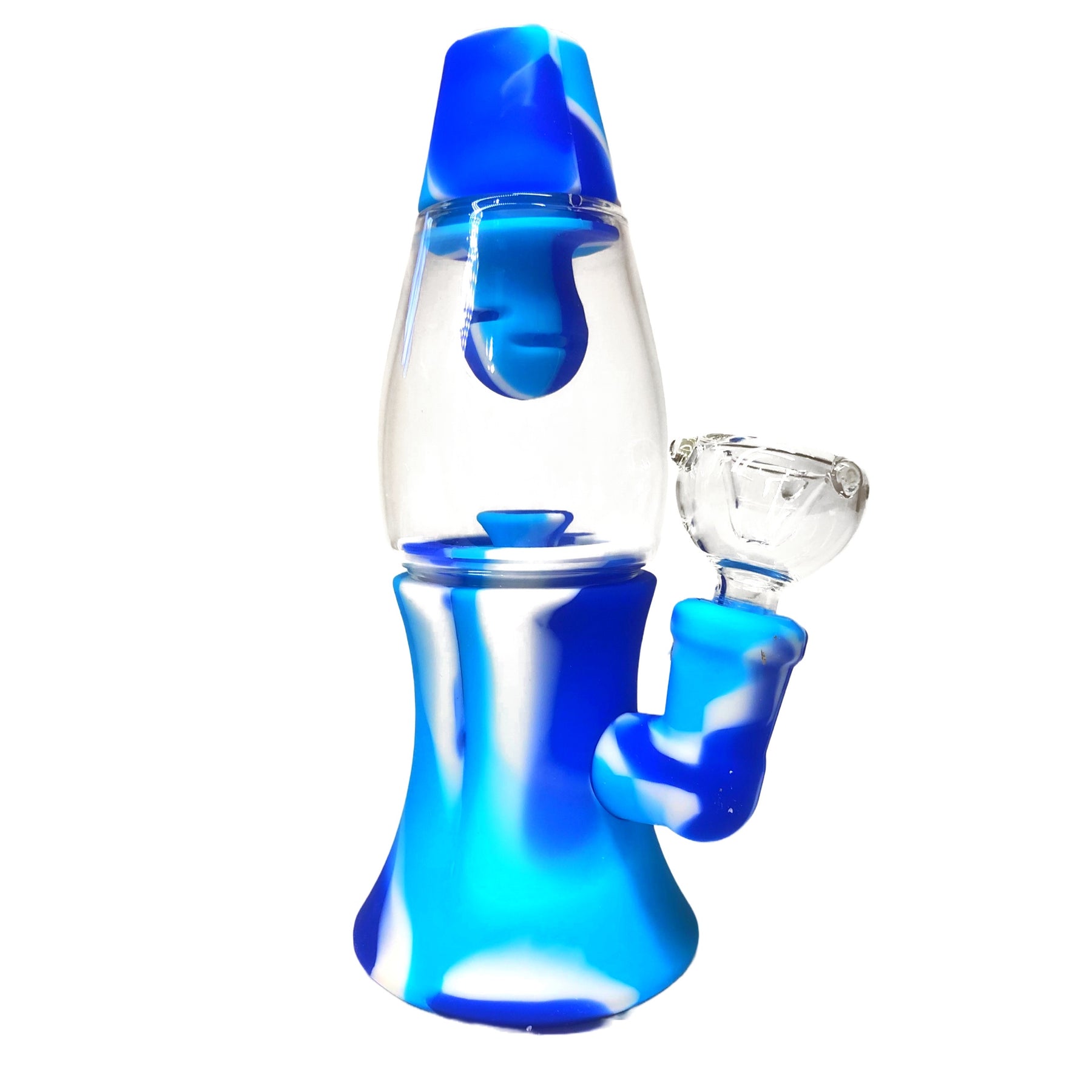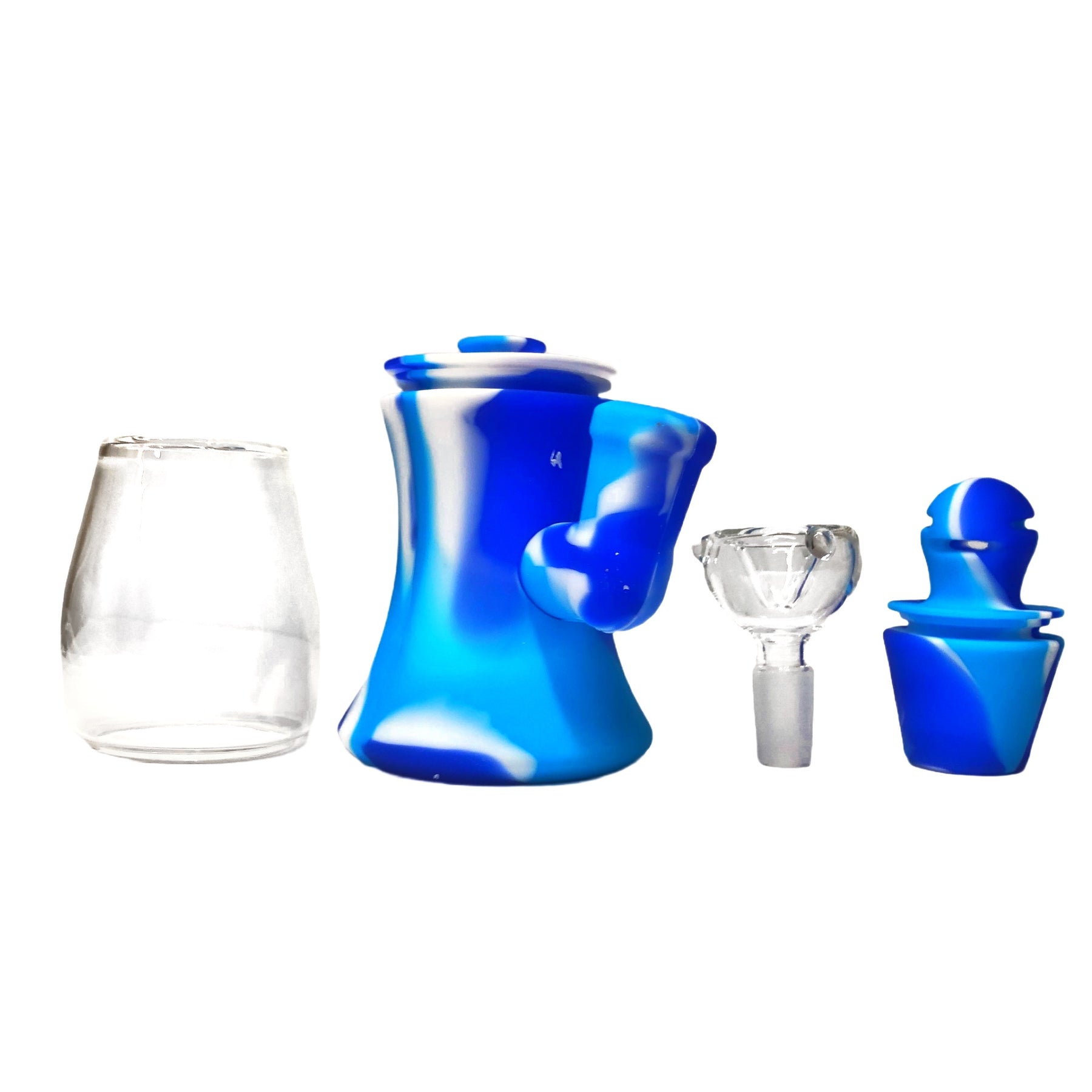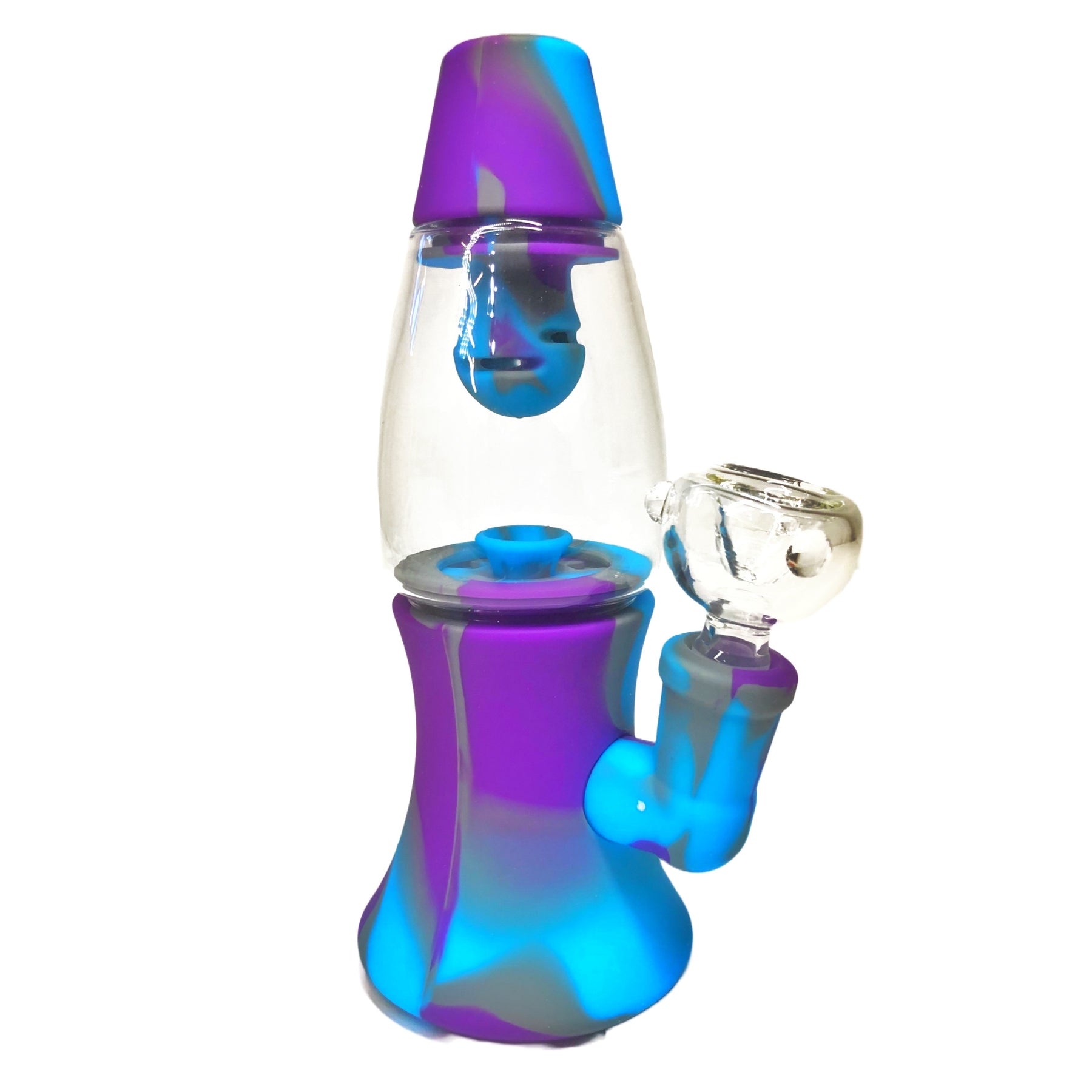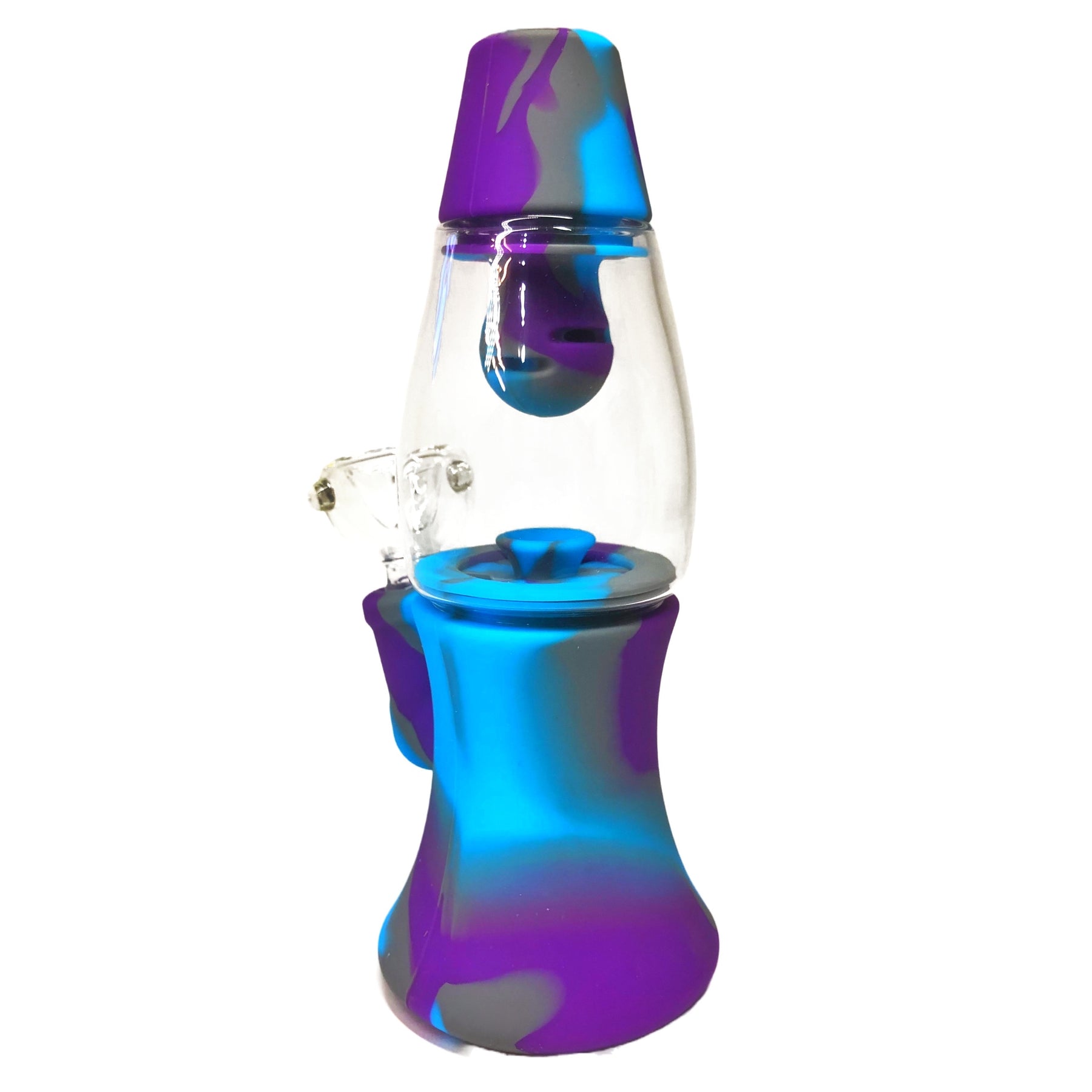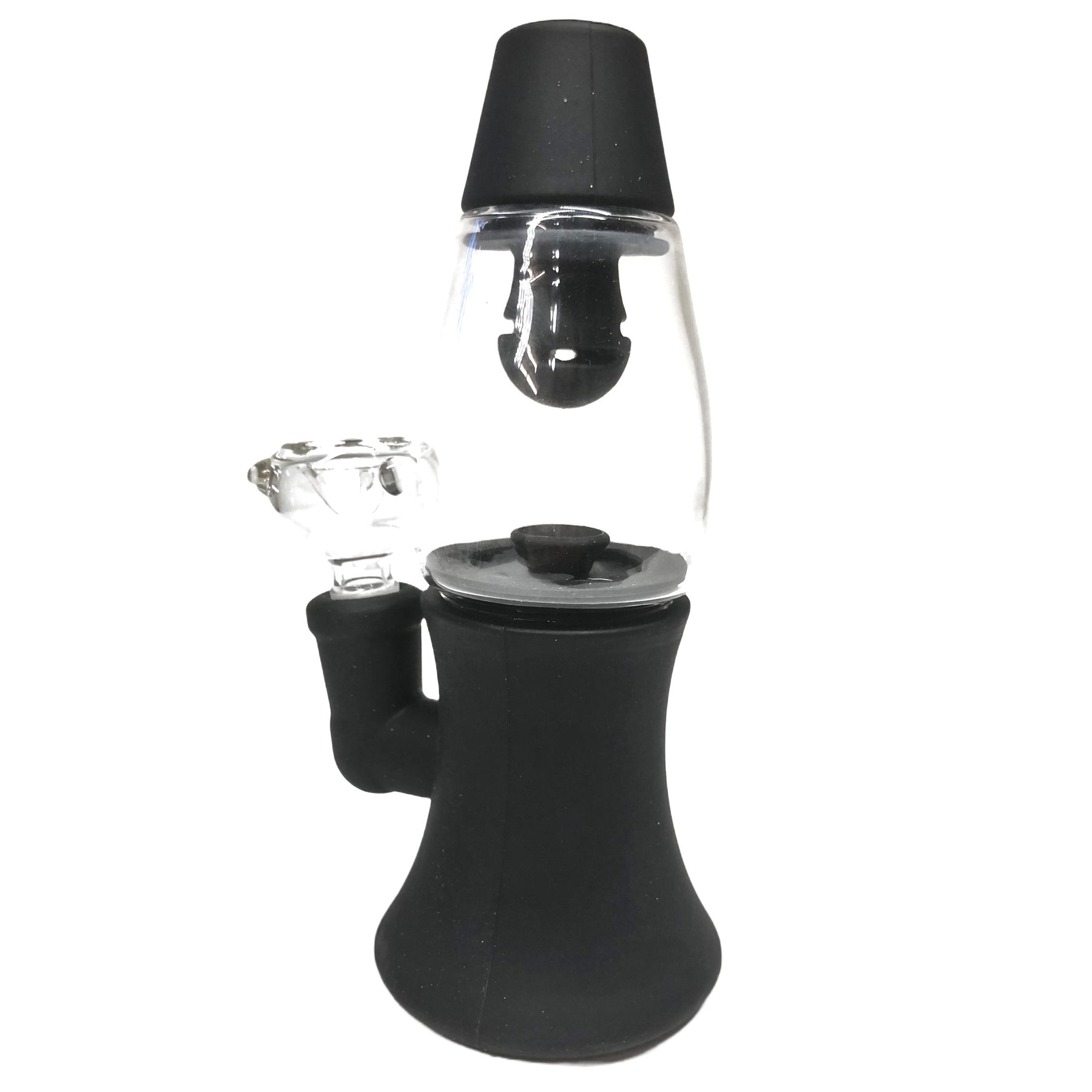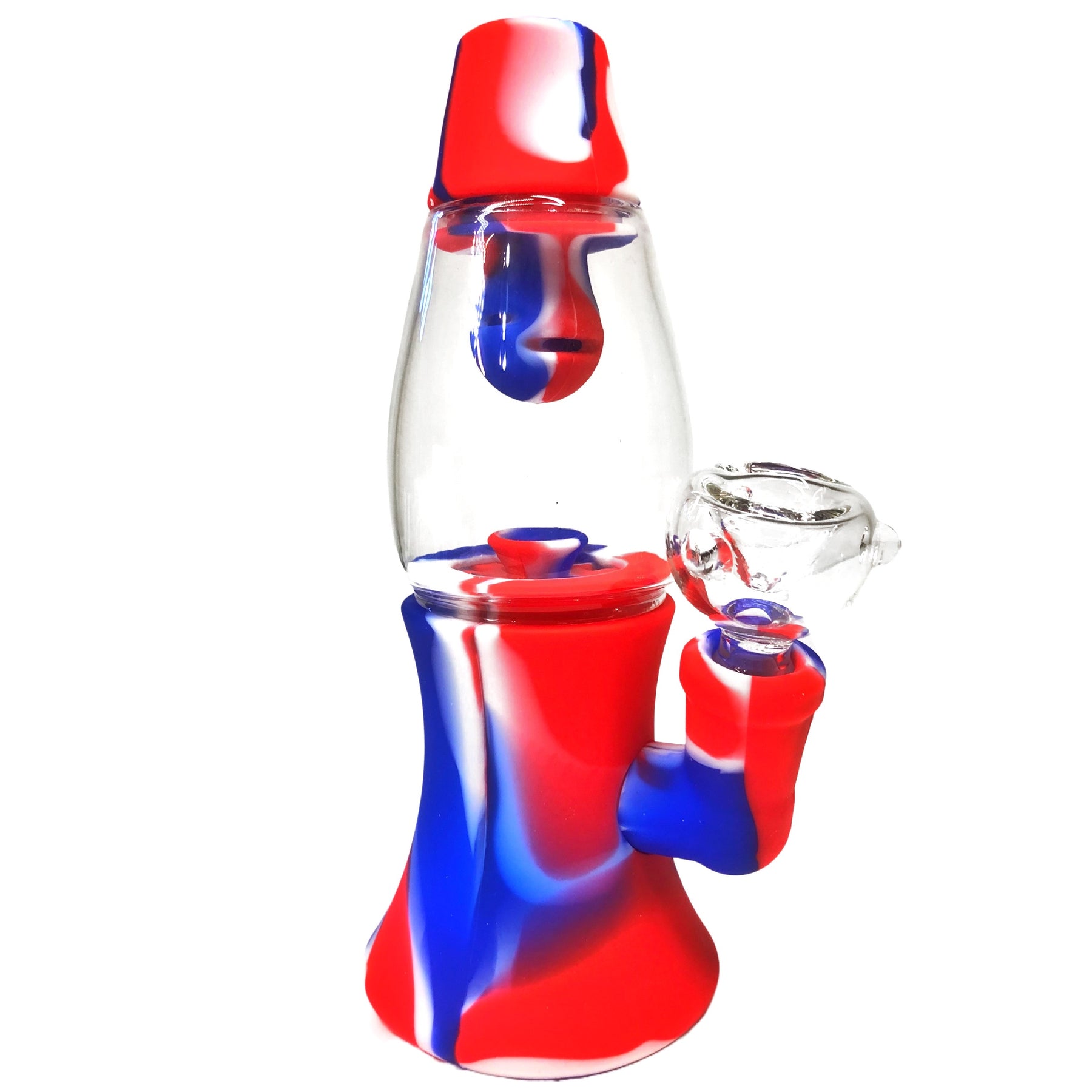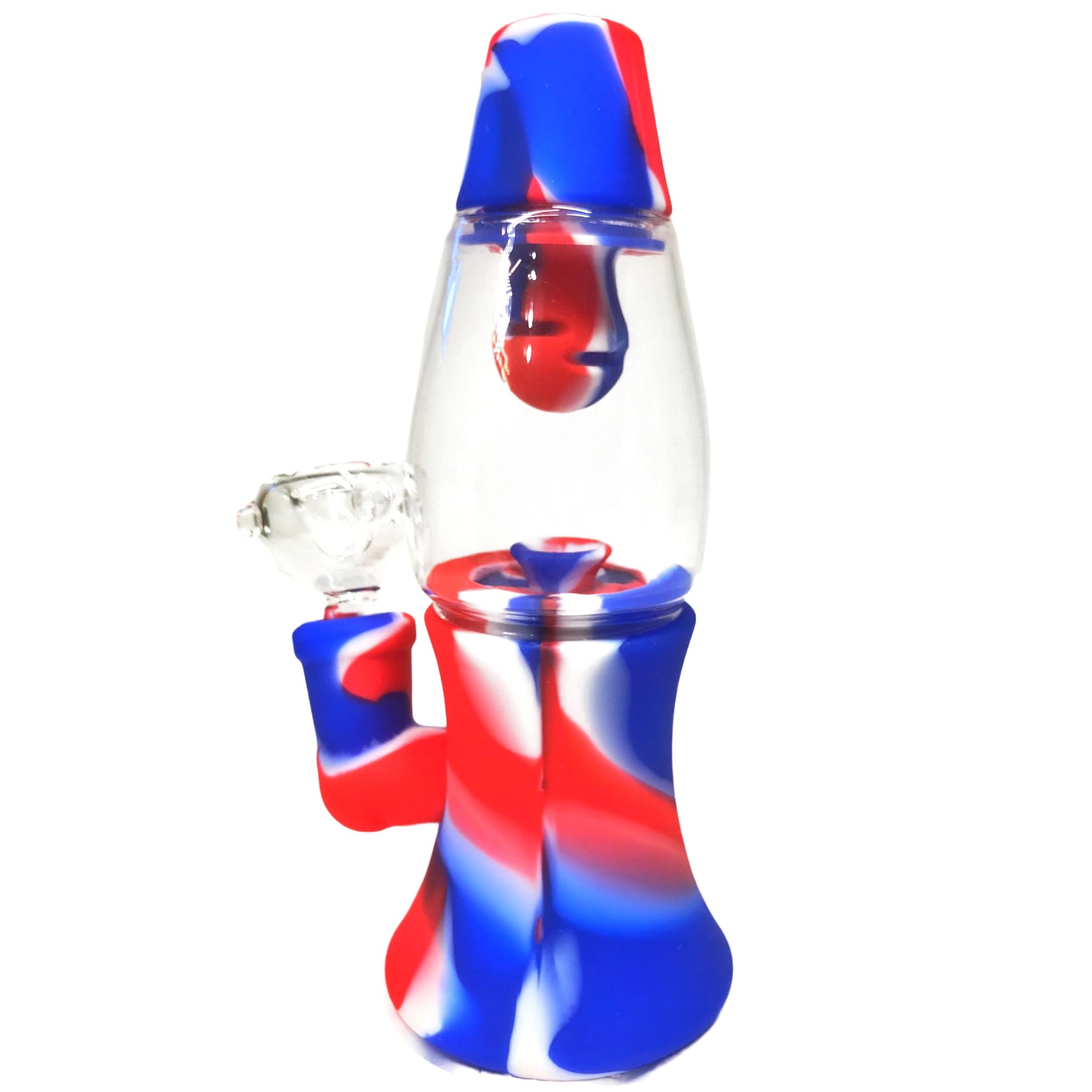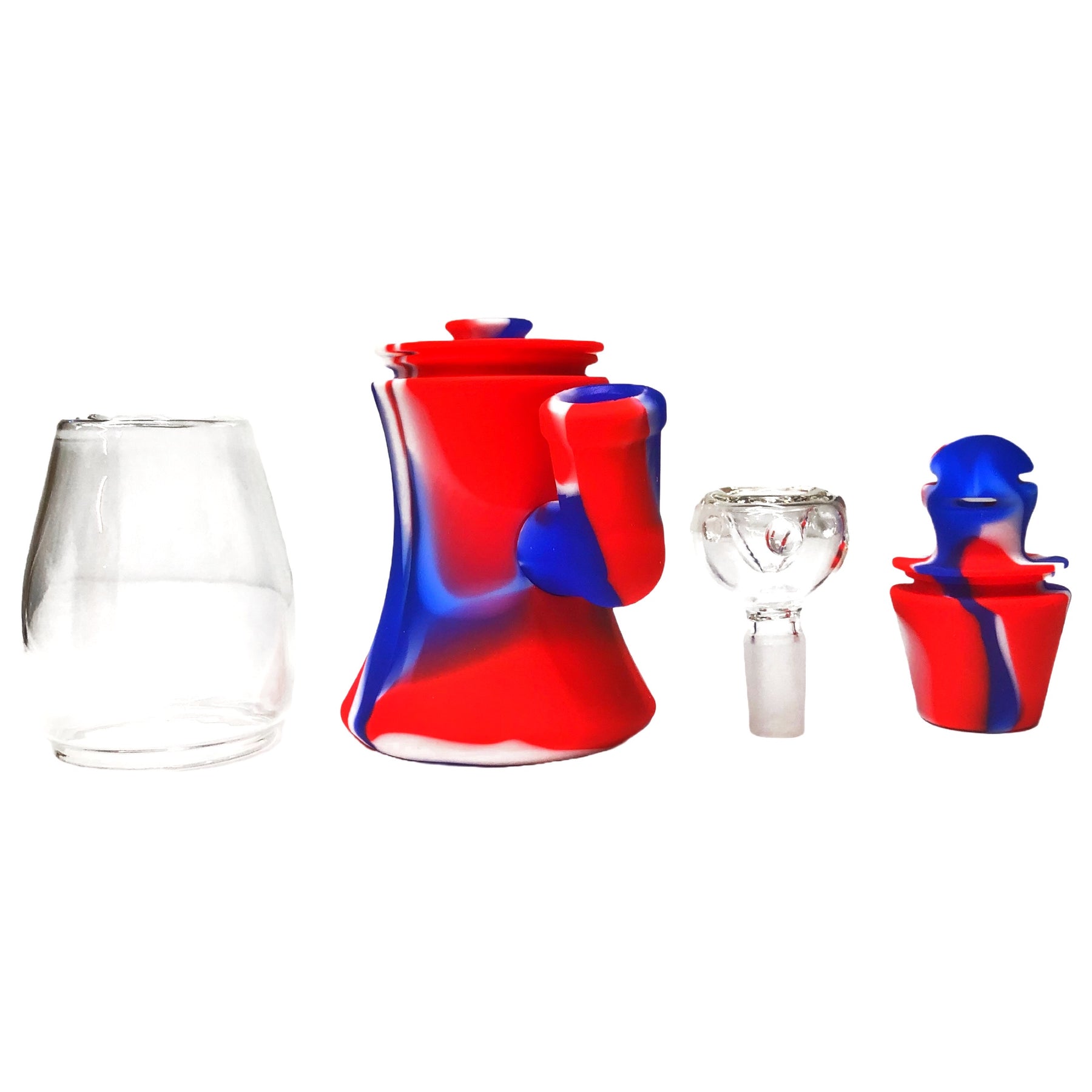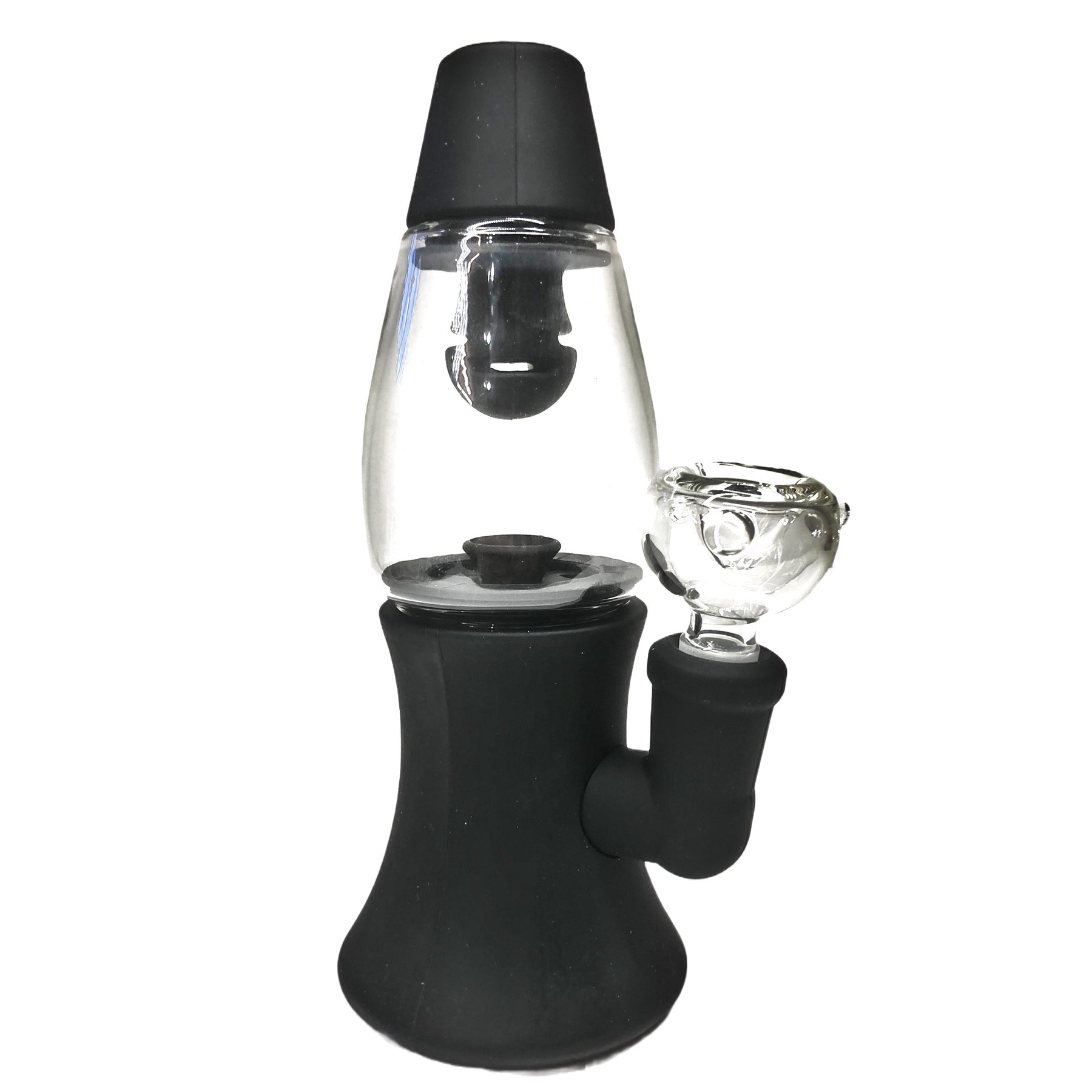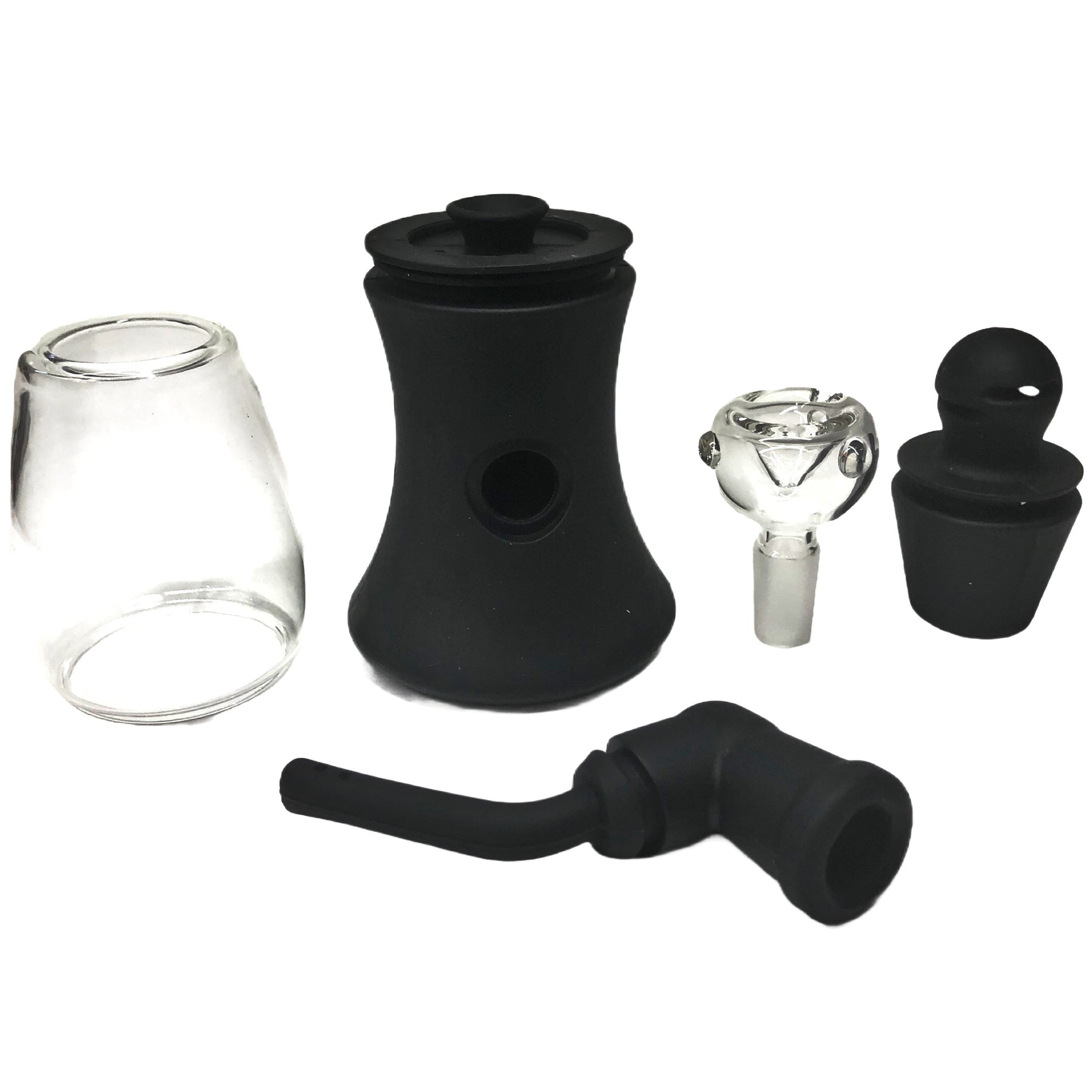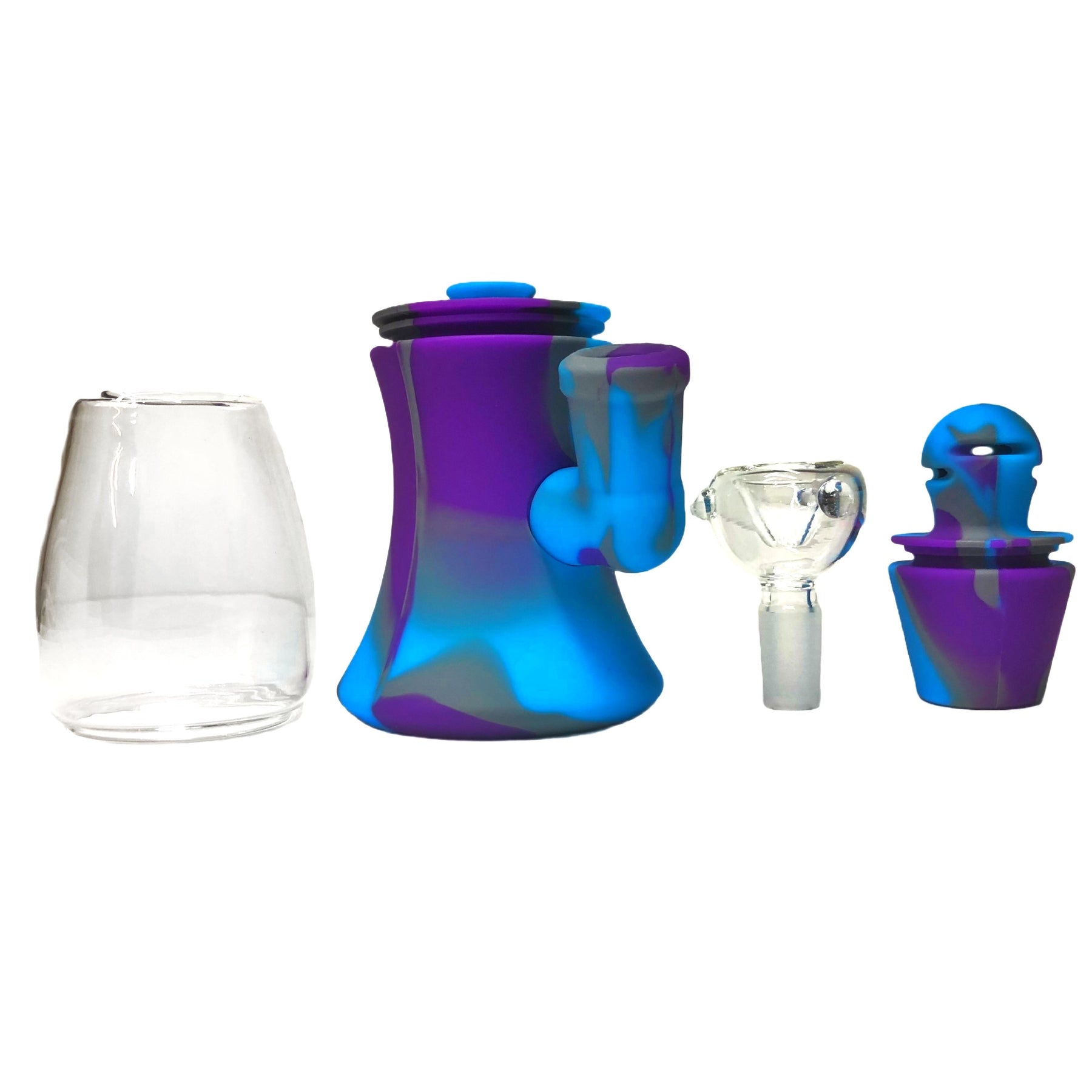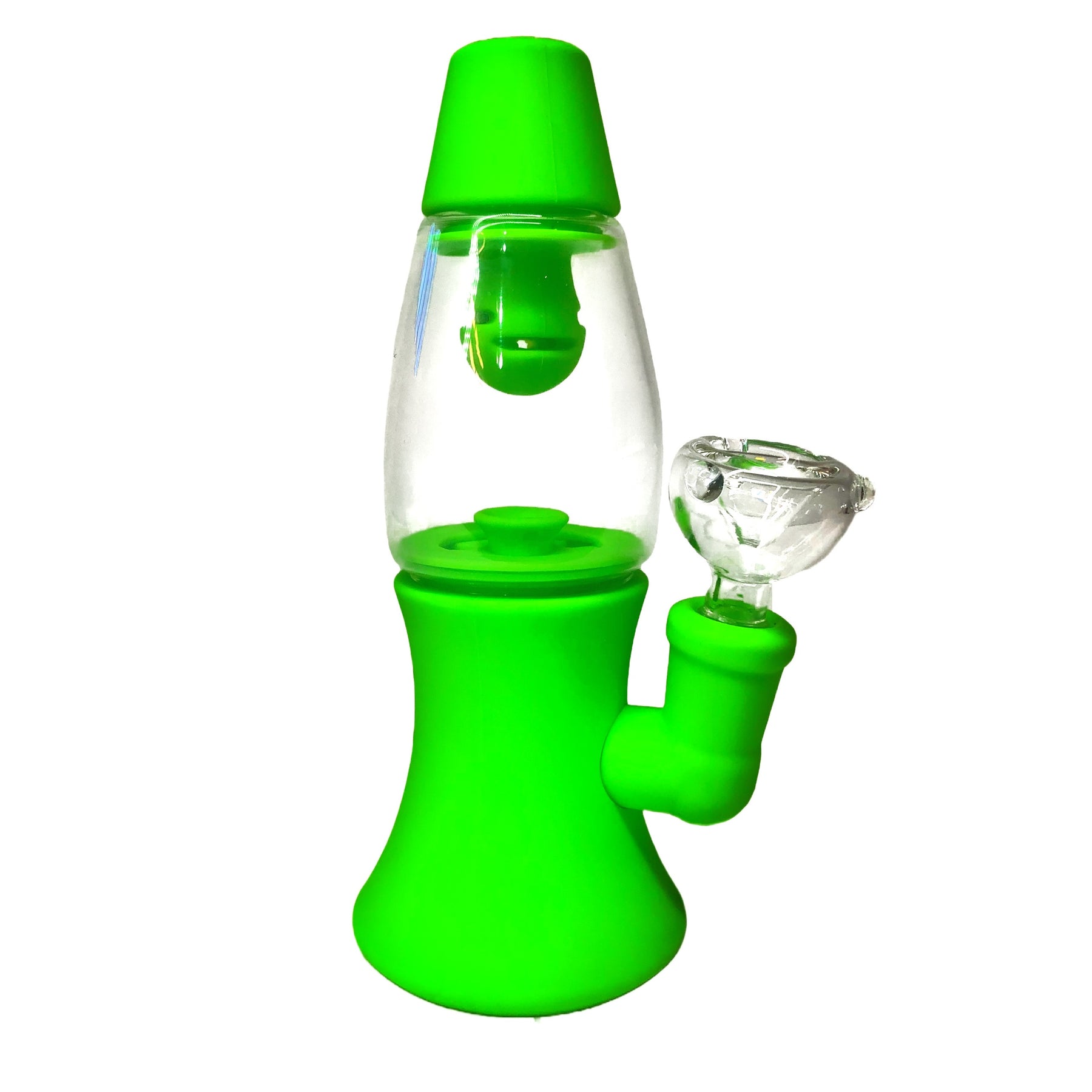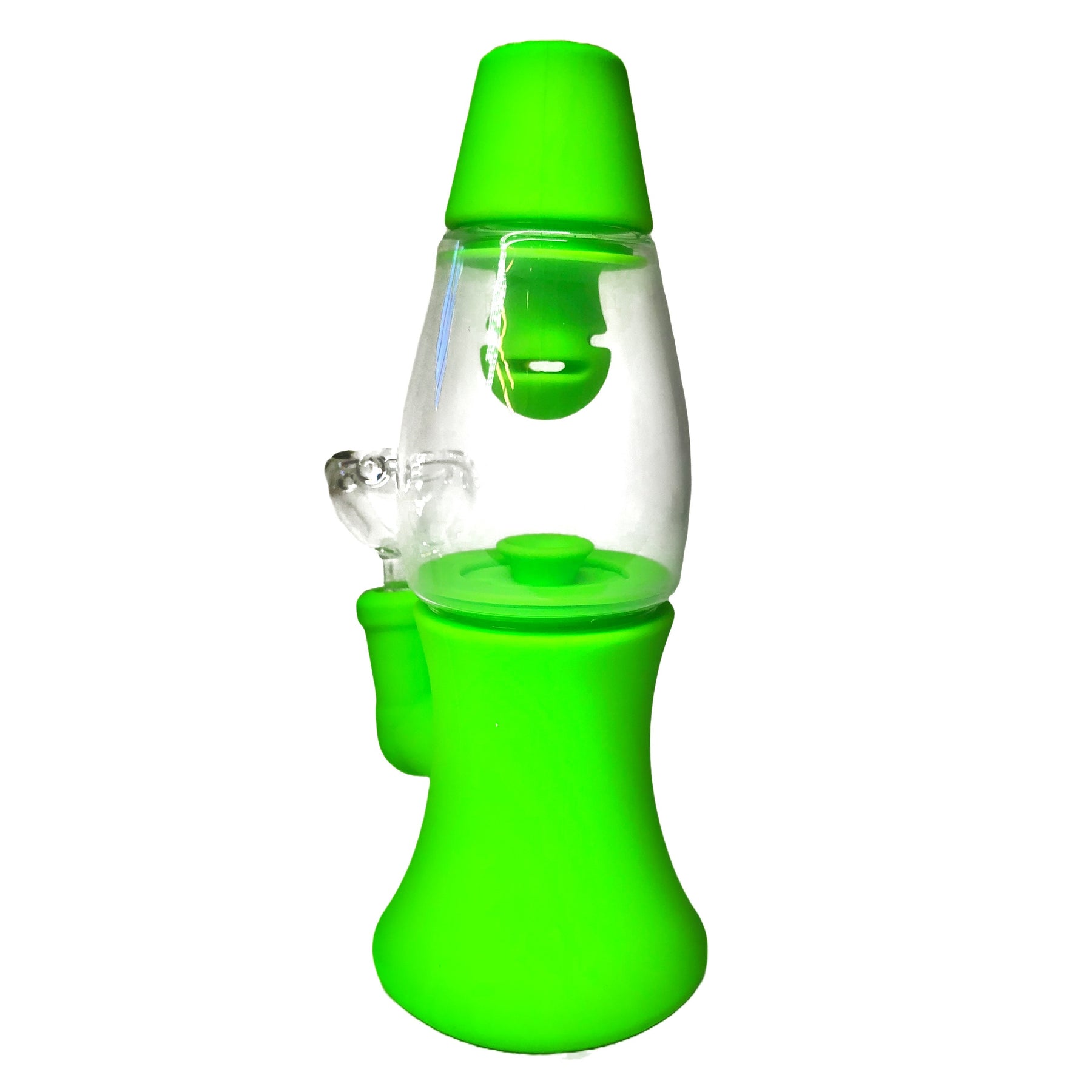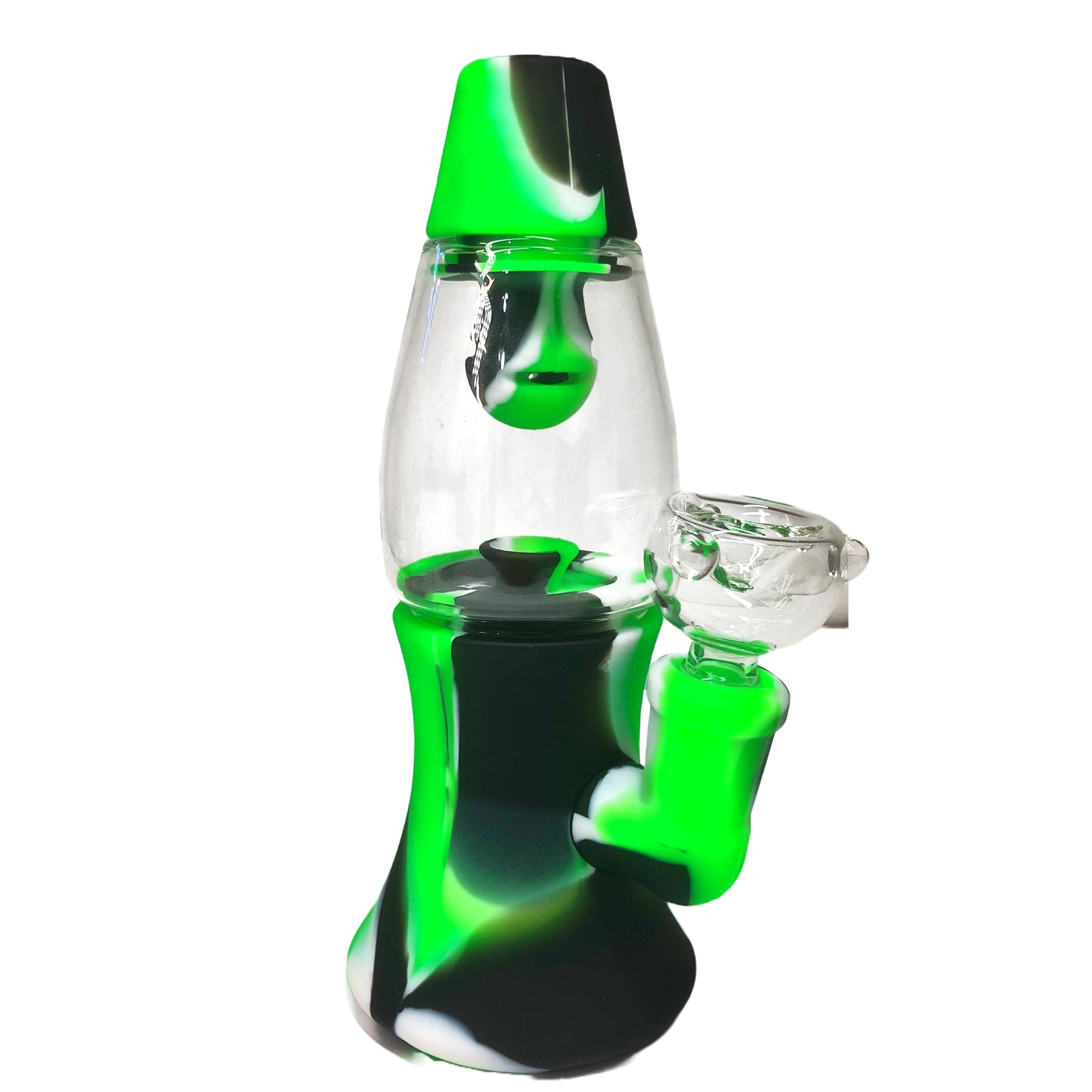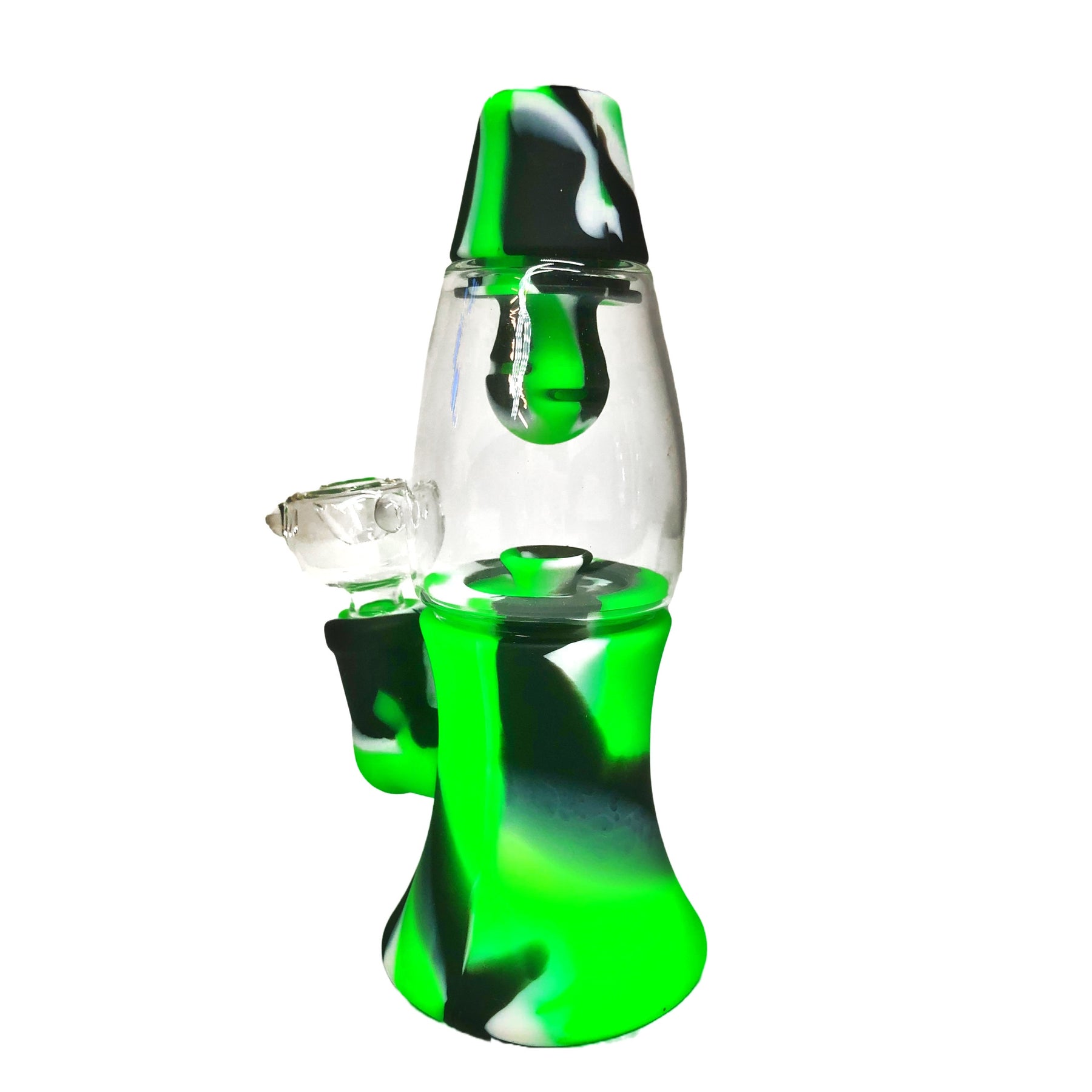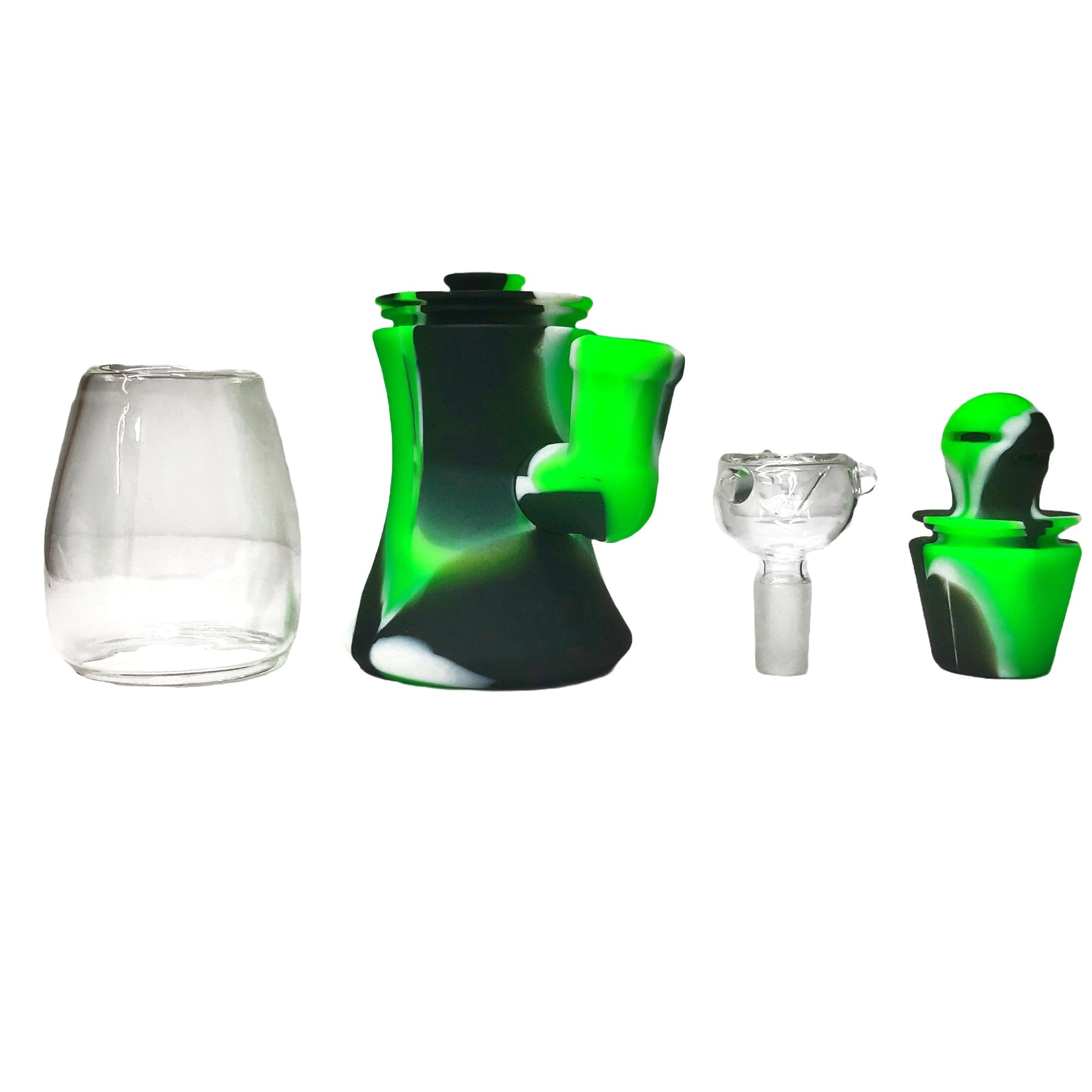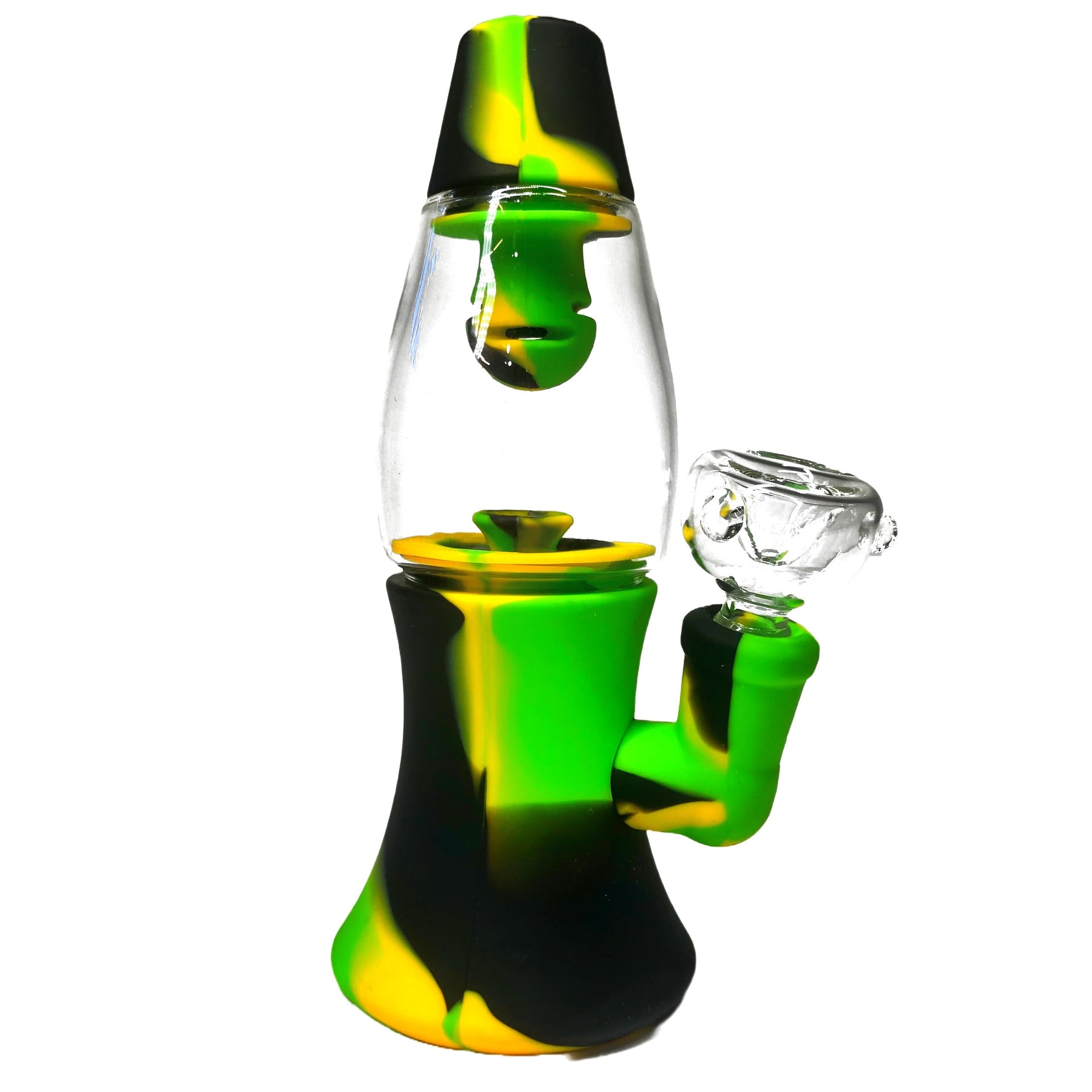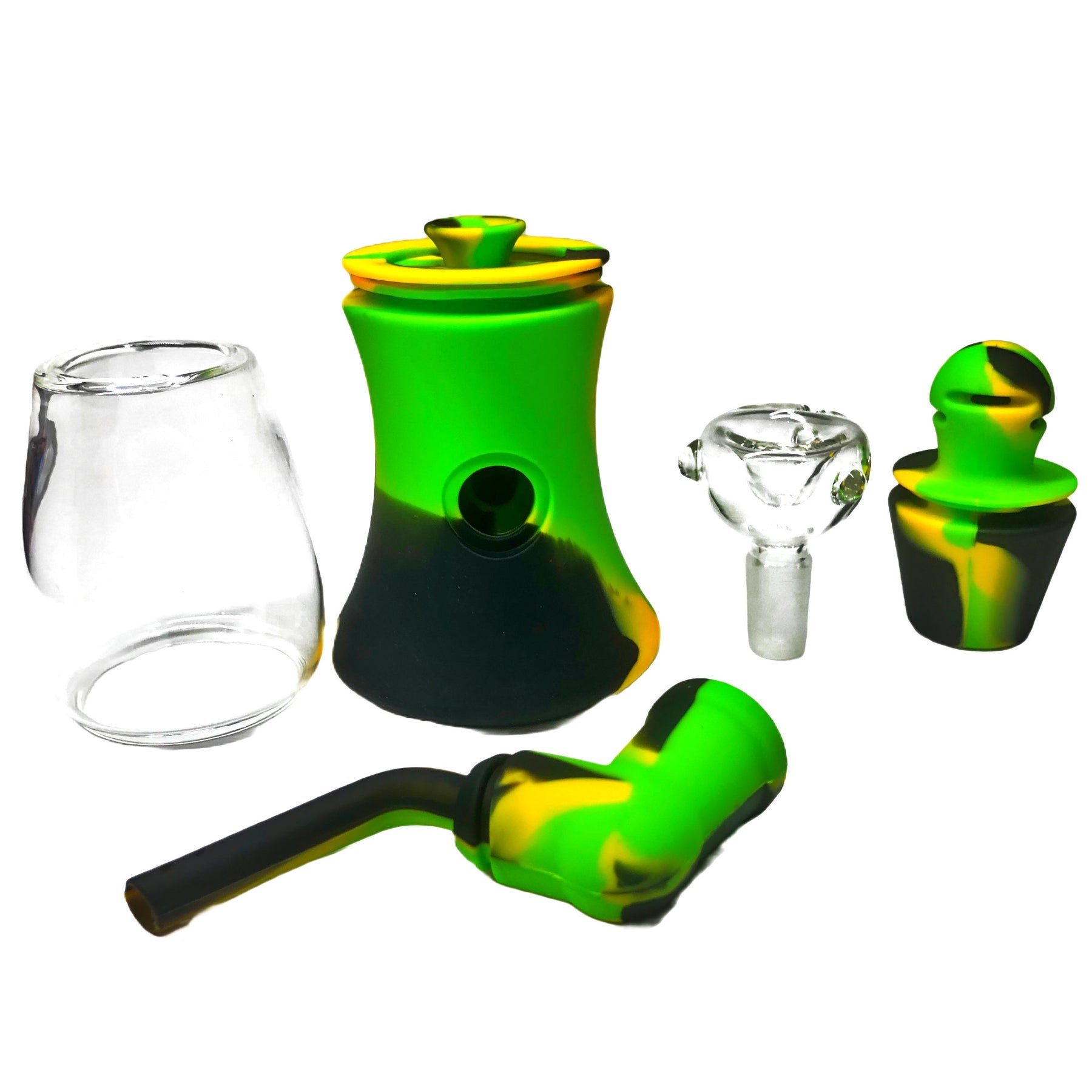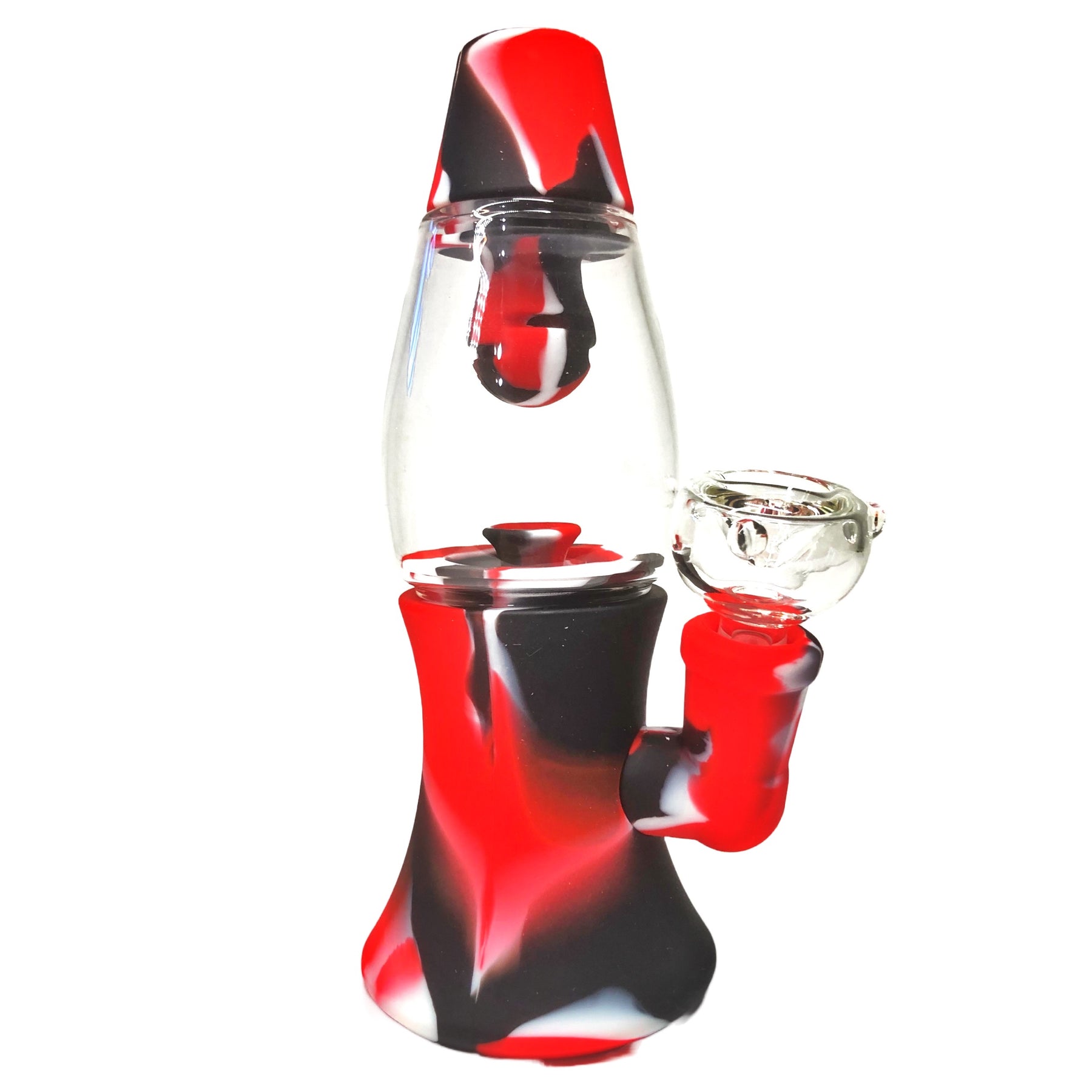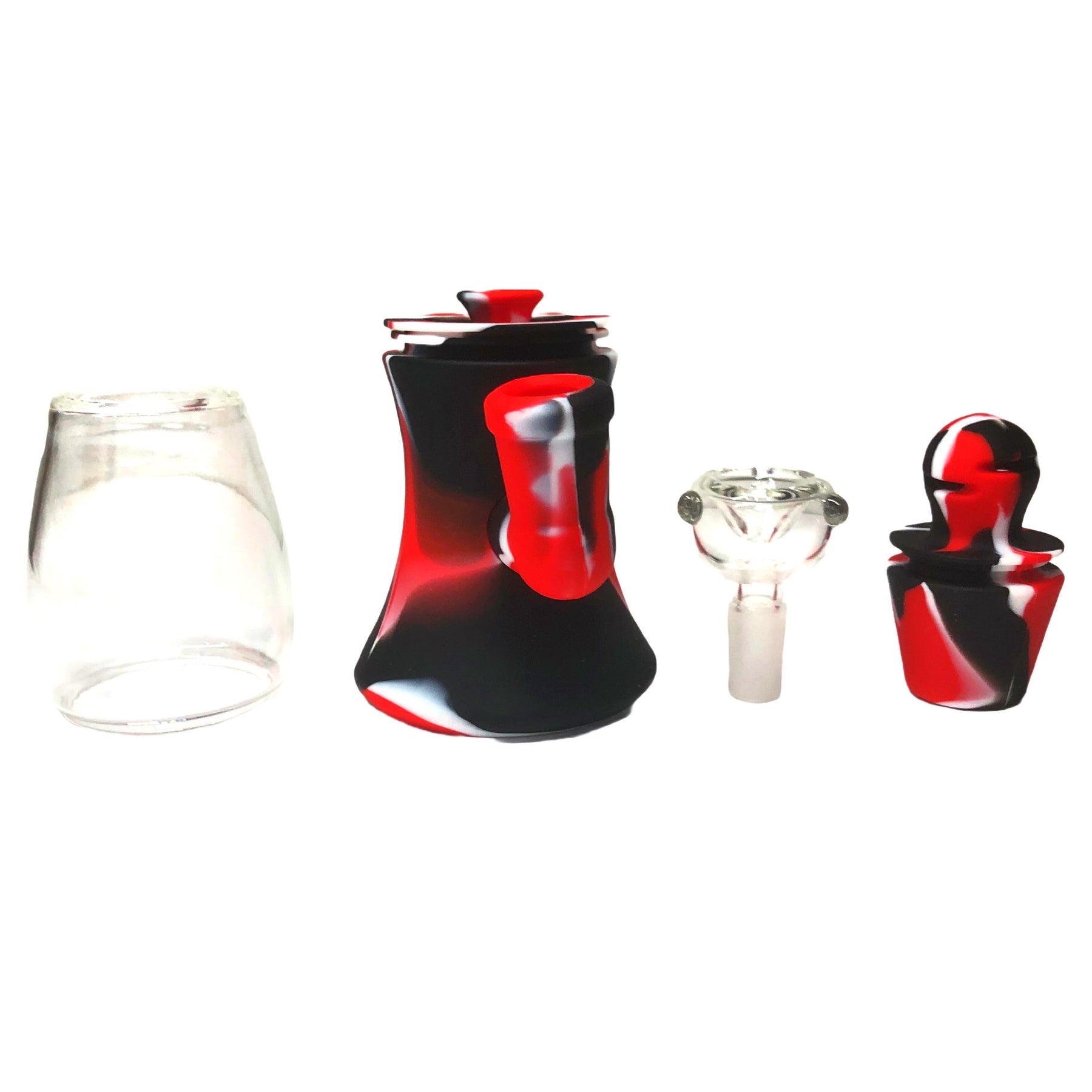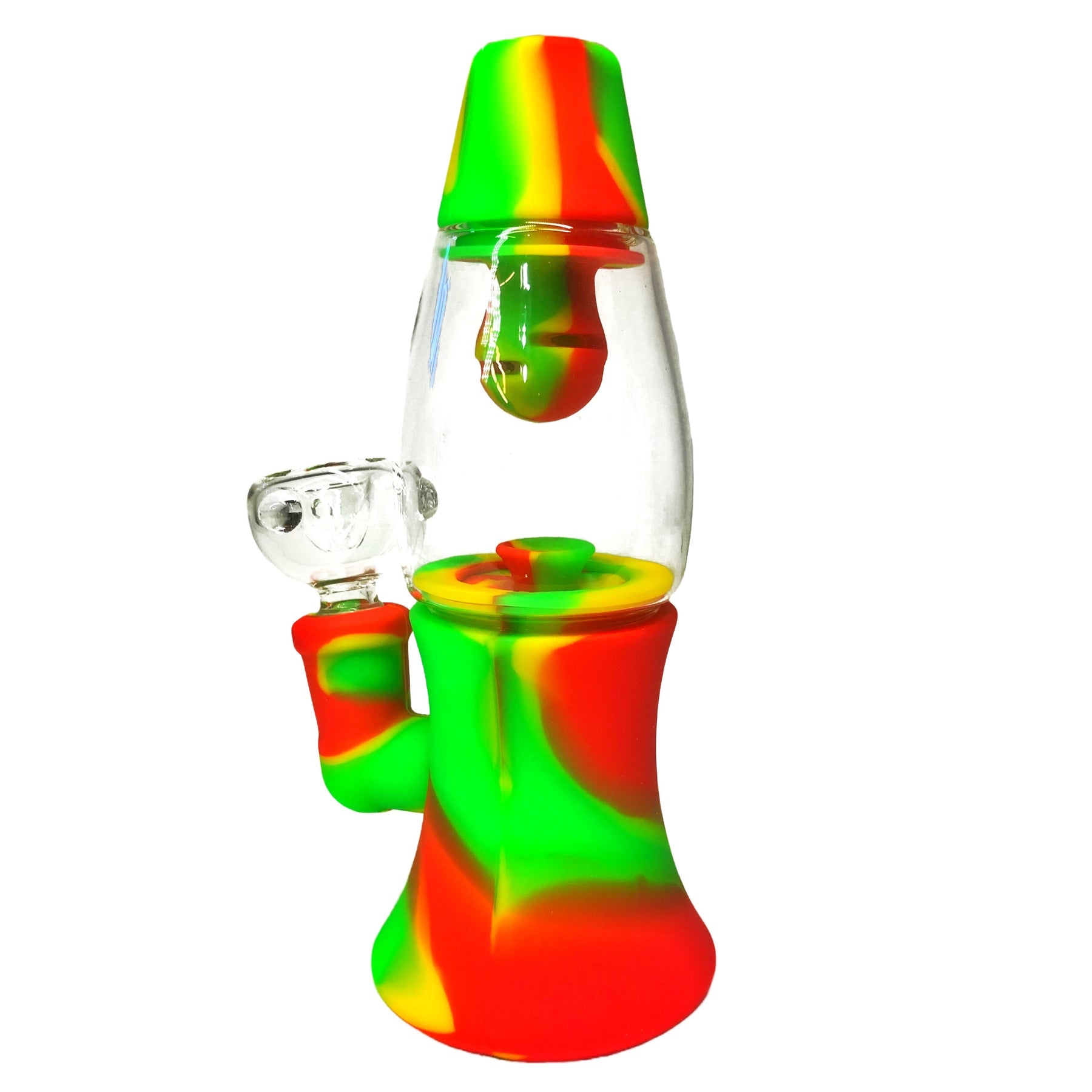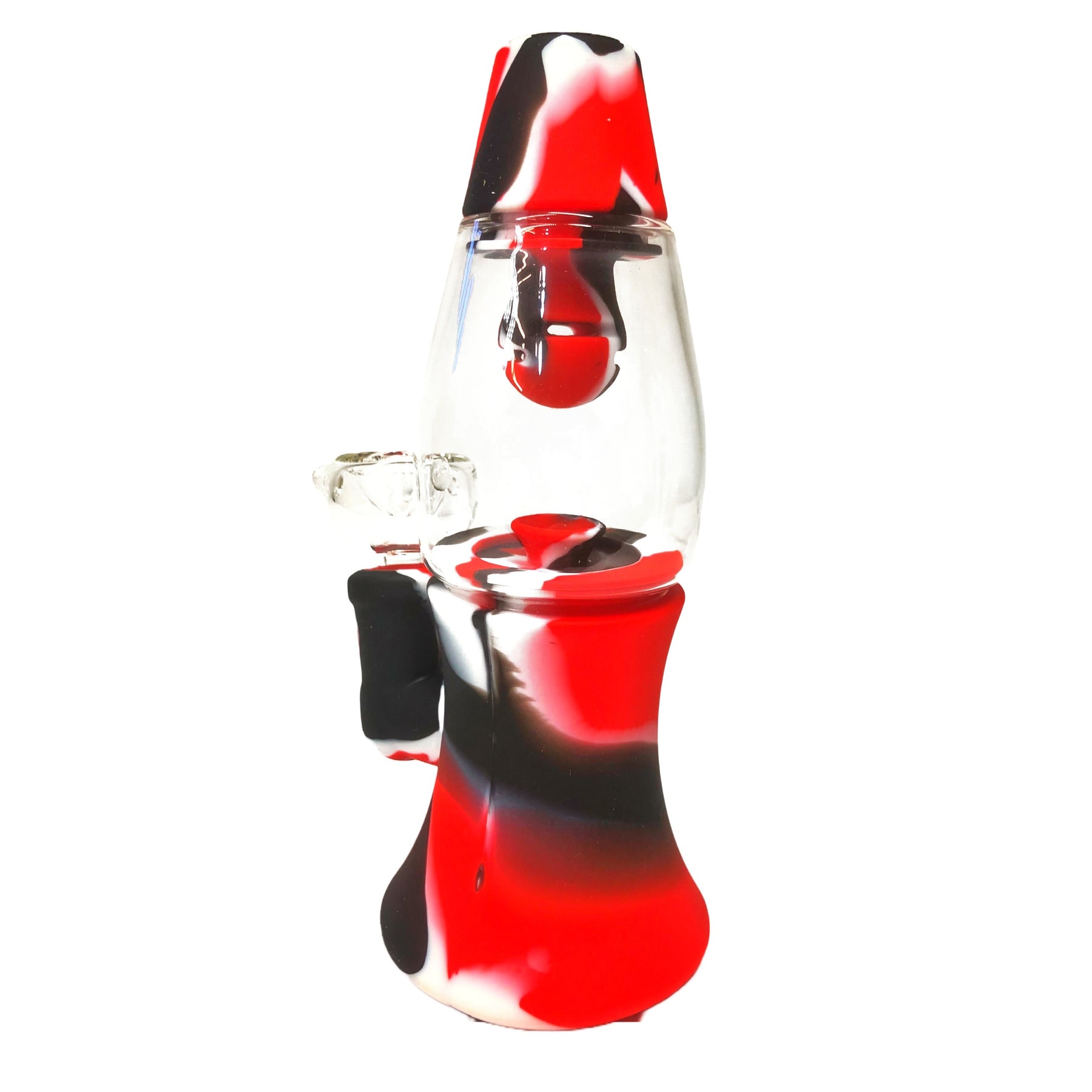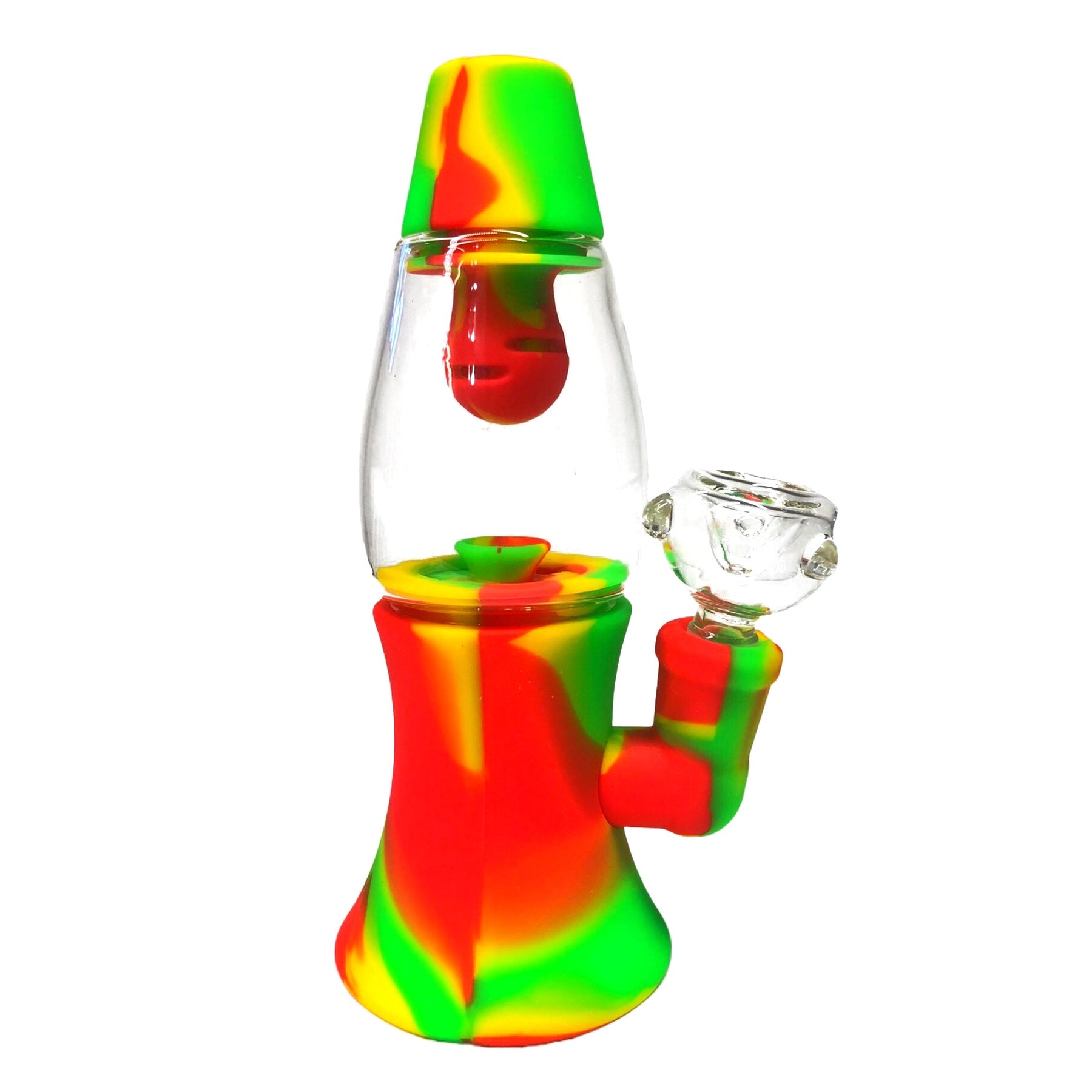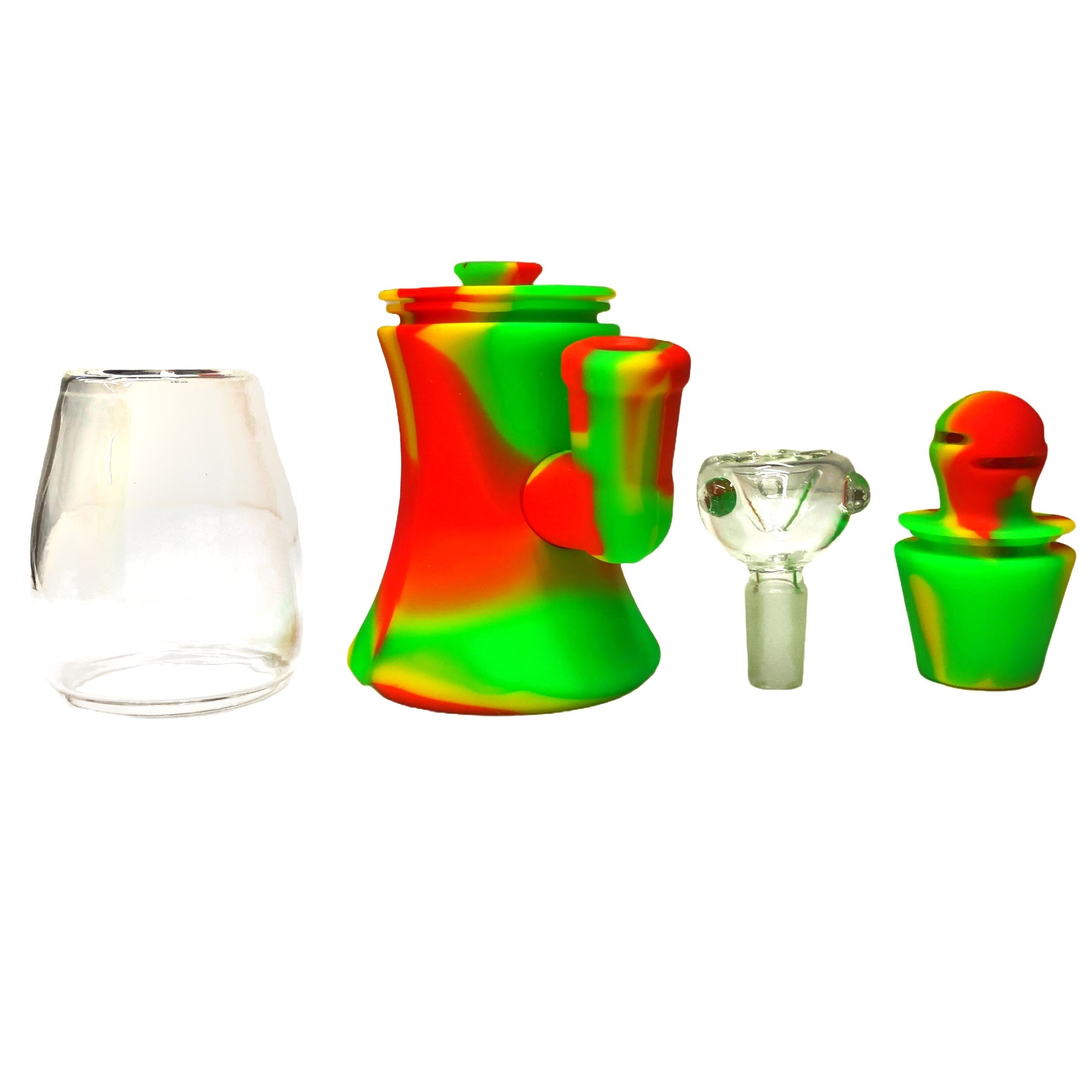 The silicone lava lamp bong is a new way to smoke with class. An amazing design of a lava lamp with the combination of a bong will add a retro feel to your collection. It's made up from durable borosilicate glass, and silicone and it comes with an inline percolator. The percolator increases the filtration and cools for smoother hits. Cleaning this silicone bong is an easy task, just separate the four different parts of the silicone and the glass. We are sure you will lava this lamp as much as we do!
Silicone Lava Lamp Features
8 inches tall

14.5mm female joint

14.5mm male herb bowl

Inline percolator

Splash Guard at the top (prevents water reaching your mouth)

Removable parts
great piece
this is such a cool piece to have in your bong collection, I highly recommend it!
great product
I like that you can separate the parts of the lava bong, this makes it really easy to clean it.