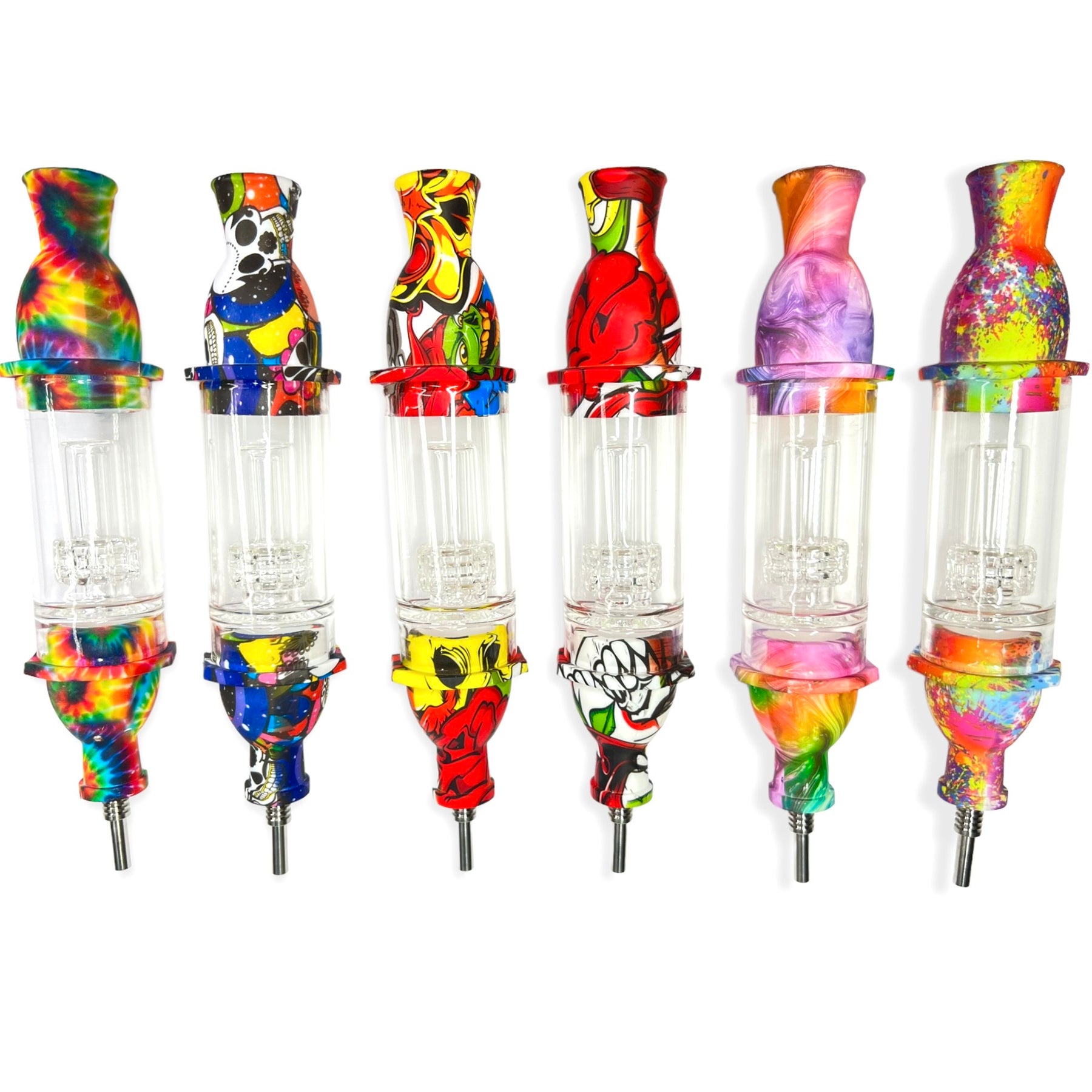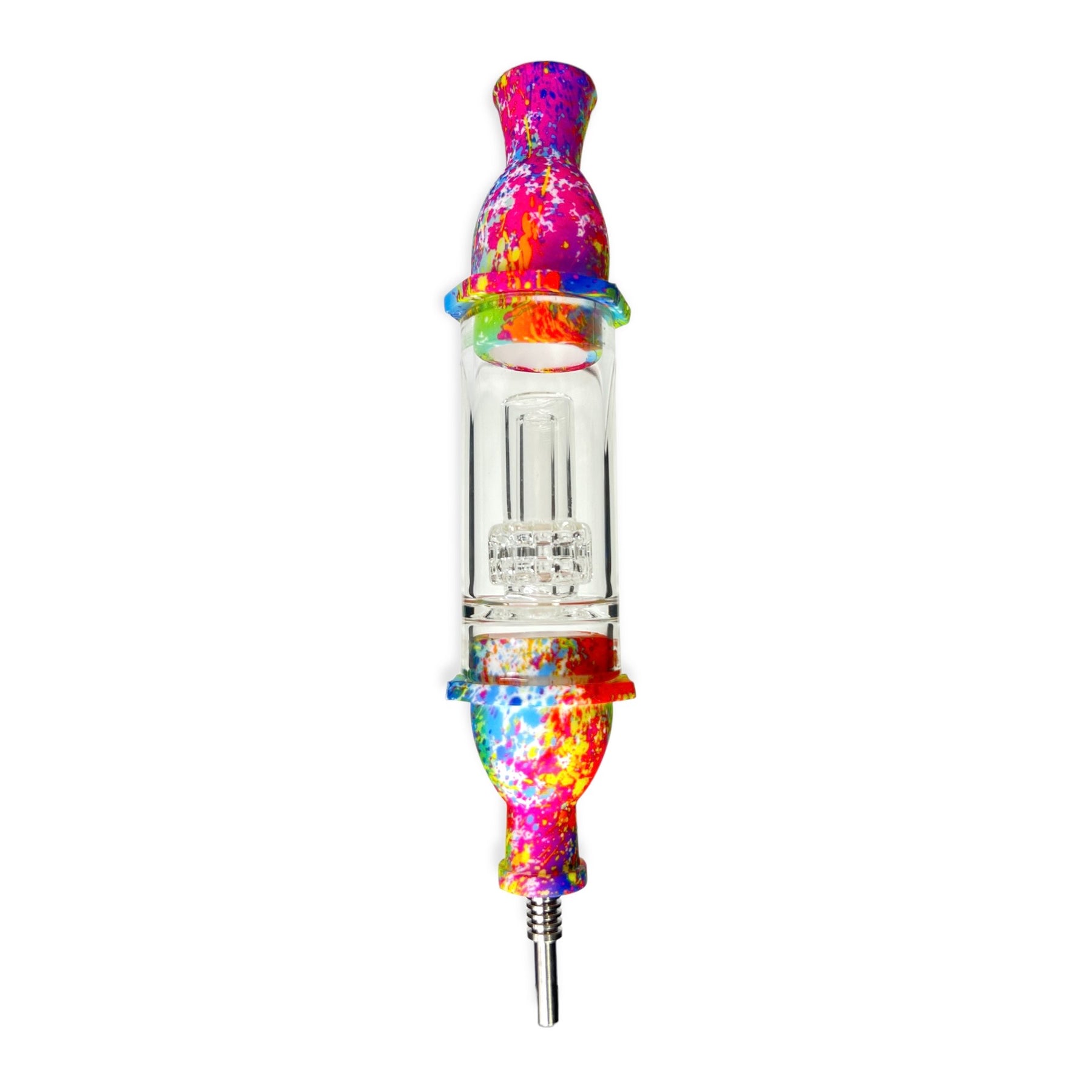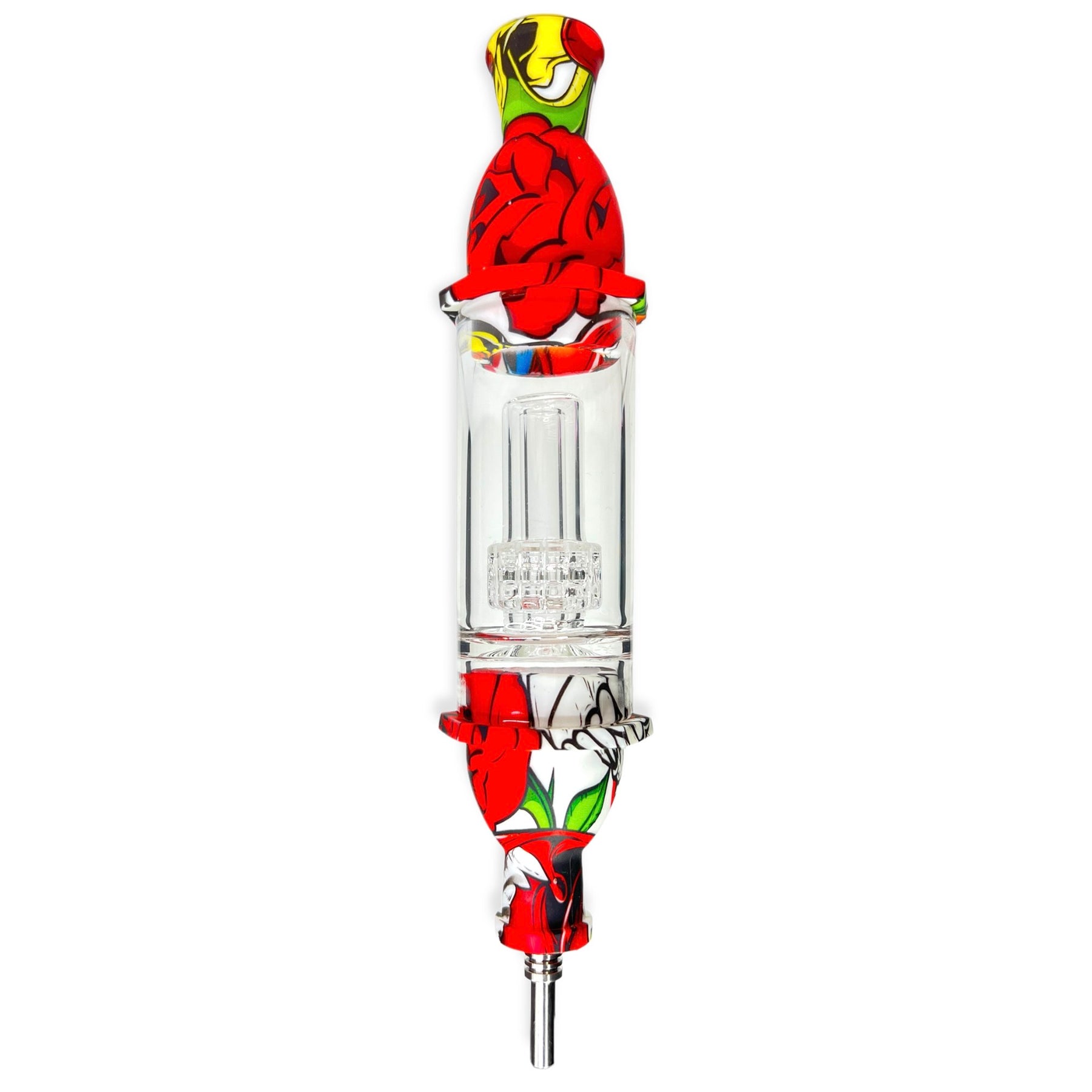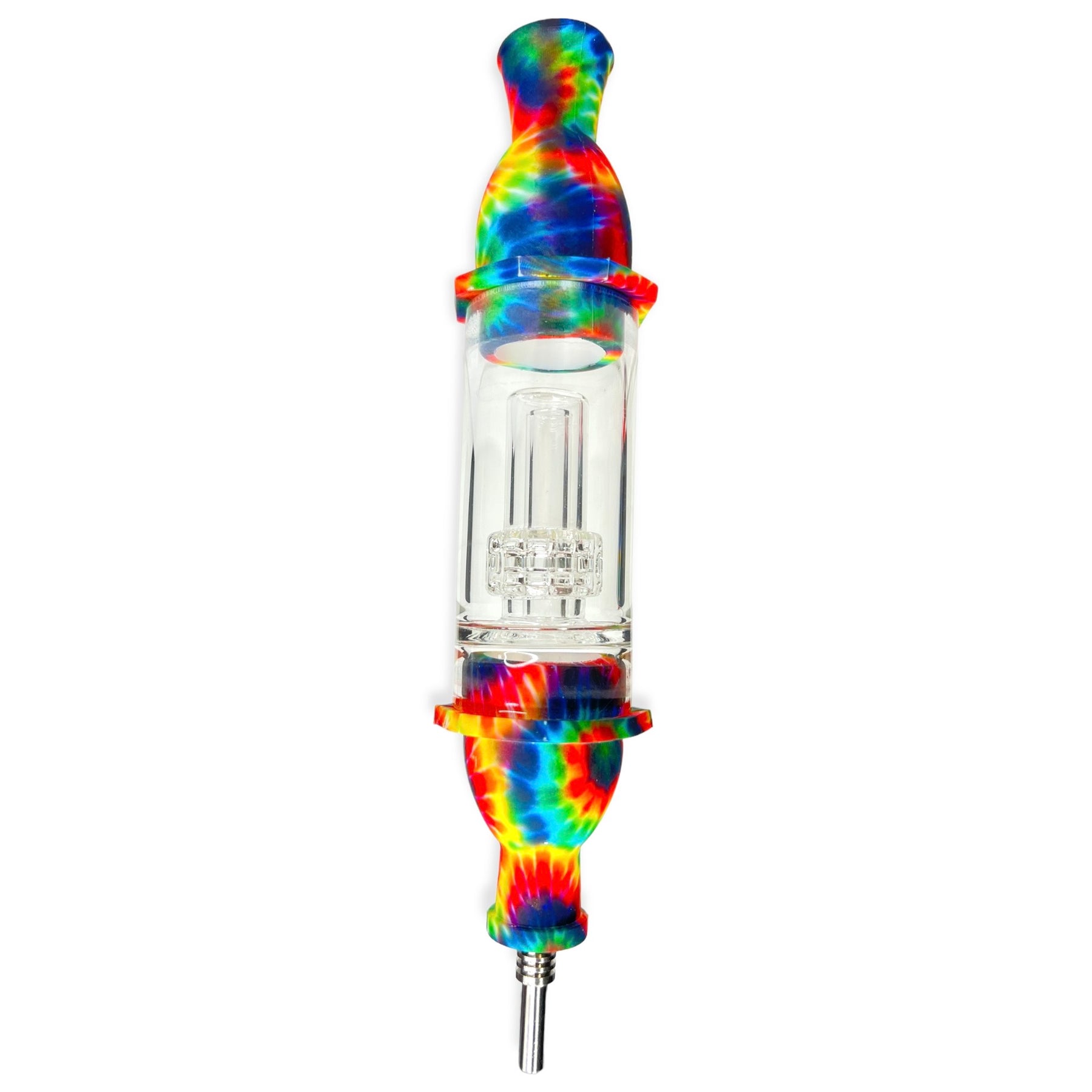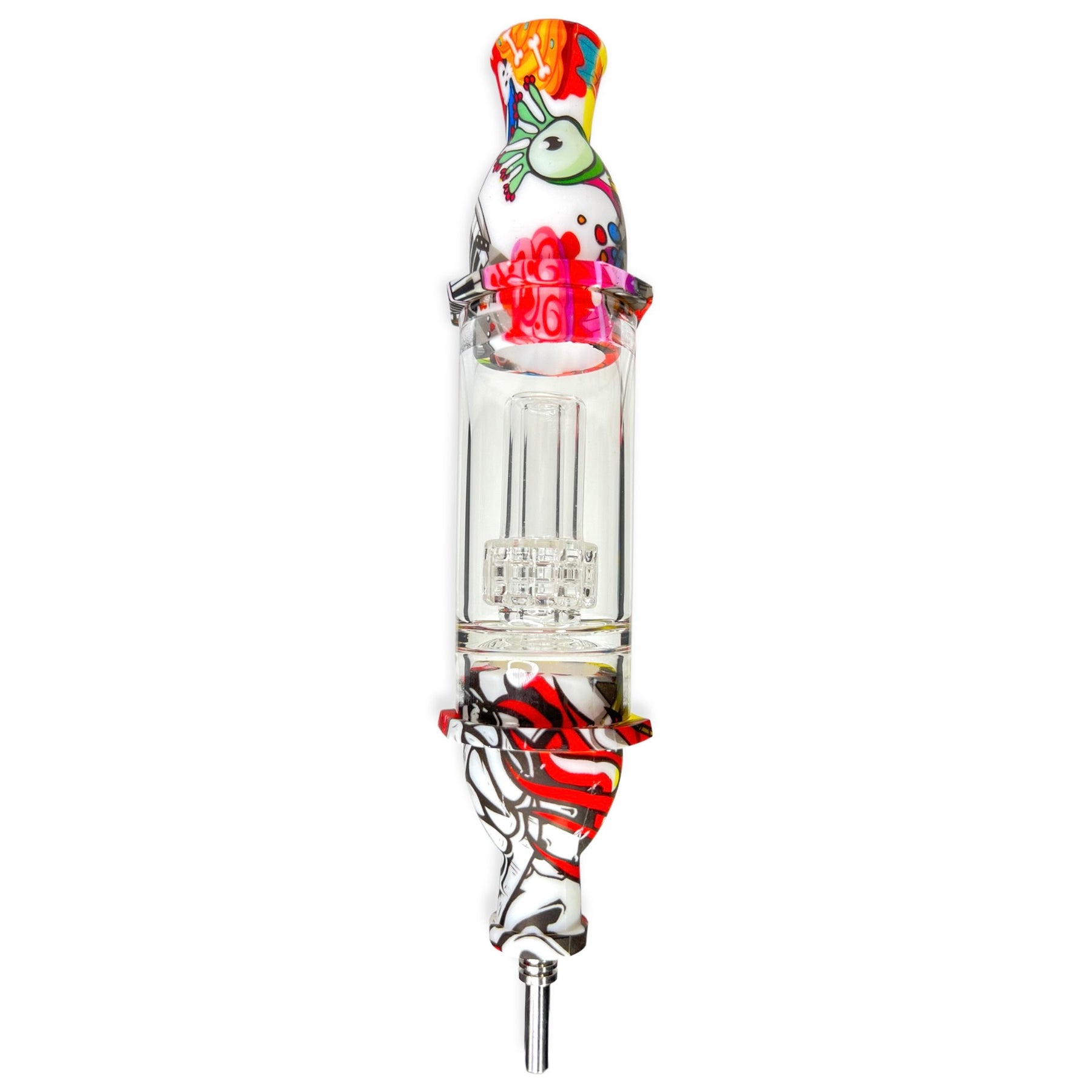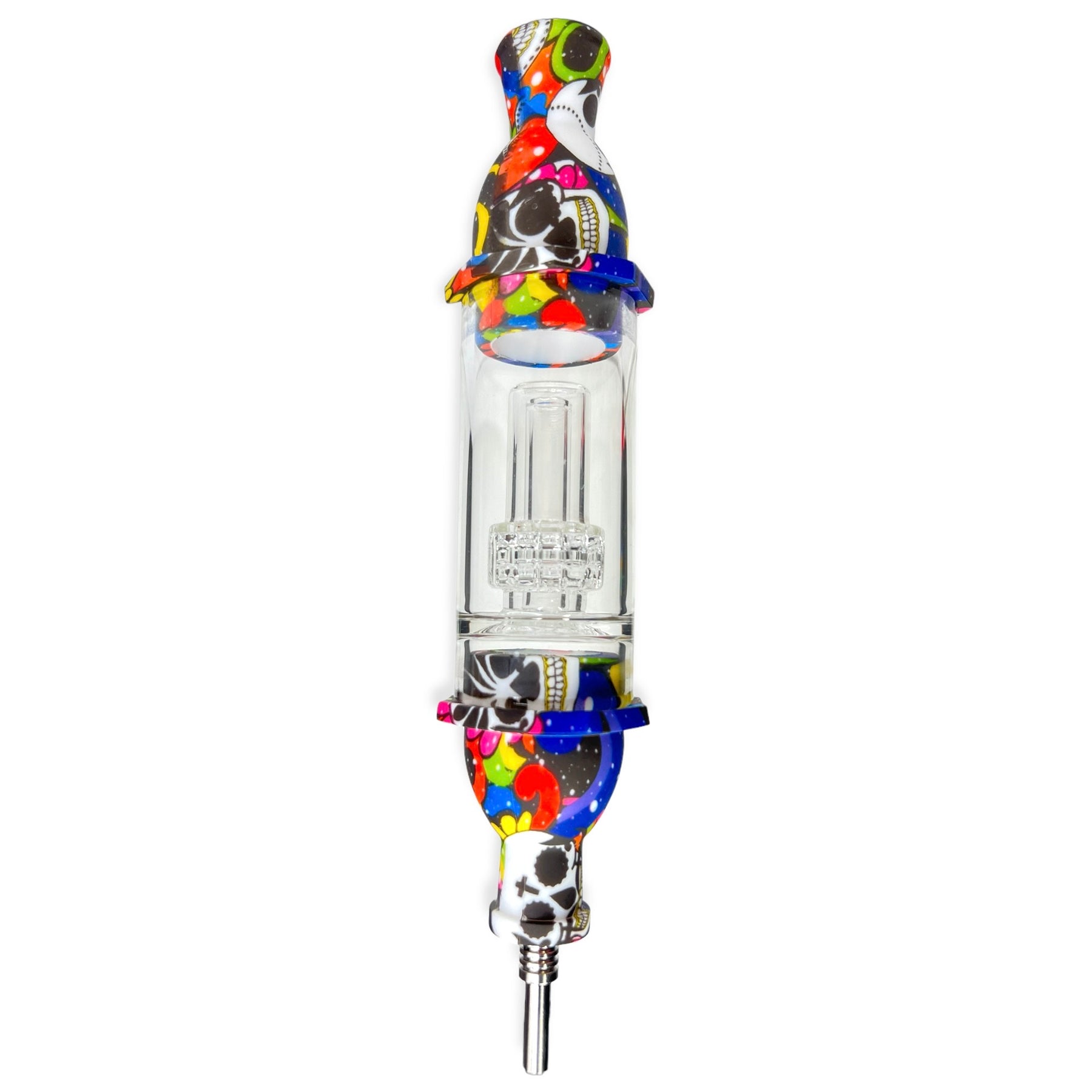 Silicone Nectar Collector Kit with Percolator and Metal Tip
When it comes to silicone nectar collectors you know you can count on Goldenleaf to have the best quality and best prices. This silicone nectar collector is unique because you can put water inside of it. The water adds extra smoothness to the hits by cooling the smoke that passes through the water chamber. This nectar collector is a very portable so you can take it with you anywhere and enjoy your concentrates wherever you are. In addition to this, this nectar collector comes apart into 3 pieces for easy cleaning. The materials used for this silicone nectar collector are glass and virtually indestructible silicone. This means that this is a product that will last you as long as you take care of it, for the best price here at Goldenleaf!
Using The Silicone Nectar Collector
To start dabbing with this tool, simply heat up the titanium tip for 45 seconds. Once you have heated up the tip with your torch, let it cool for 15 seconds before dabbing it into your wax. After this, lightly dab over the concentrate and suck up like you were using a straw. Enjoy the smooth taste of your favorite concentrates!
Awesome
I really liked this product. First nectar collector I buy with water filtration and this gives me the smoothest hits. Also i don't have to worry about wax touching my mouth with this product.