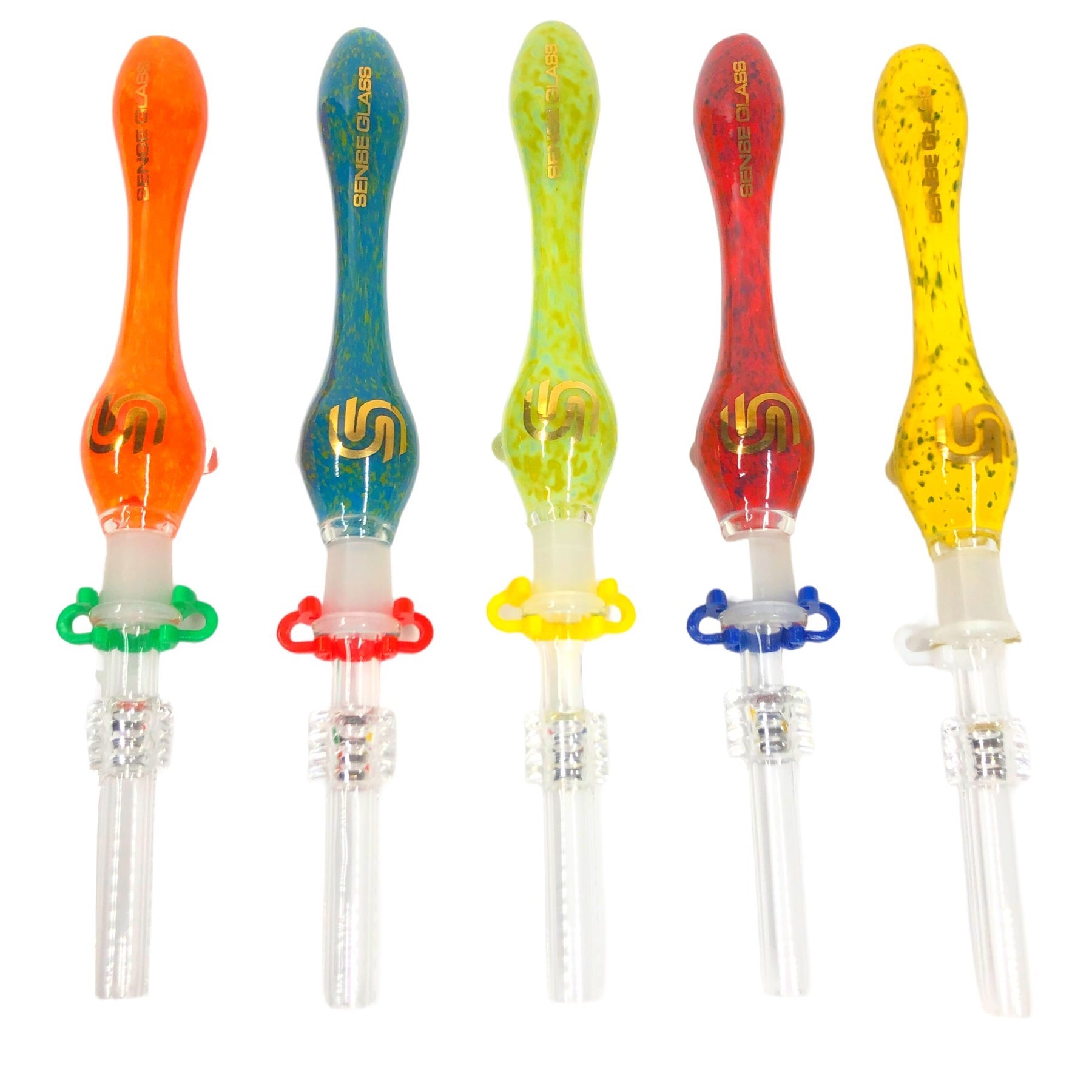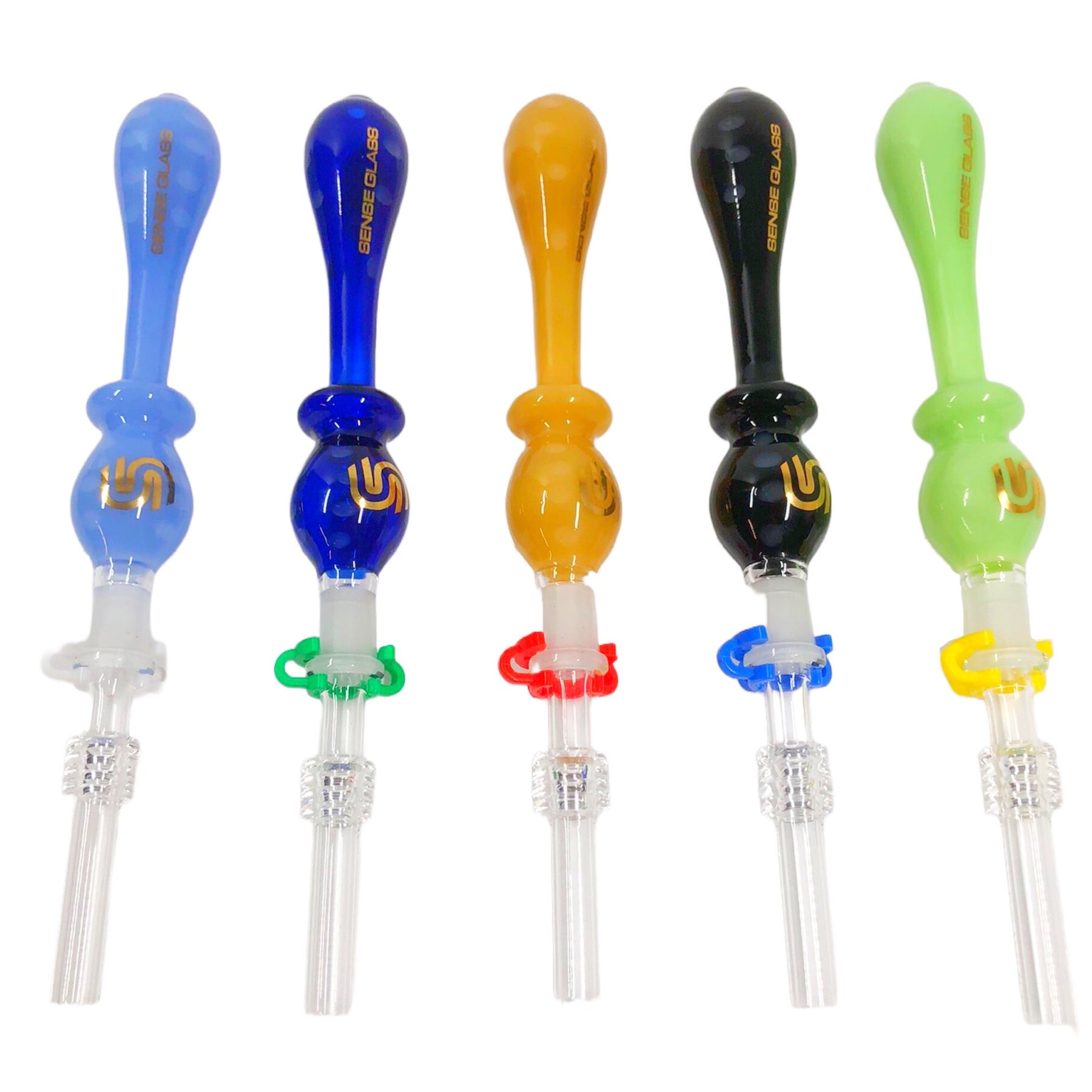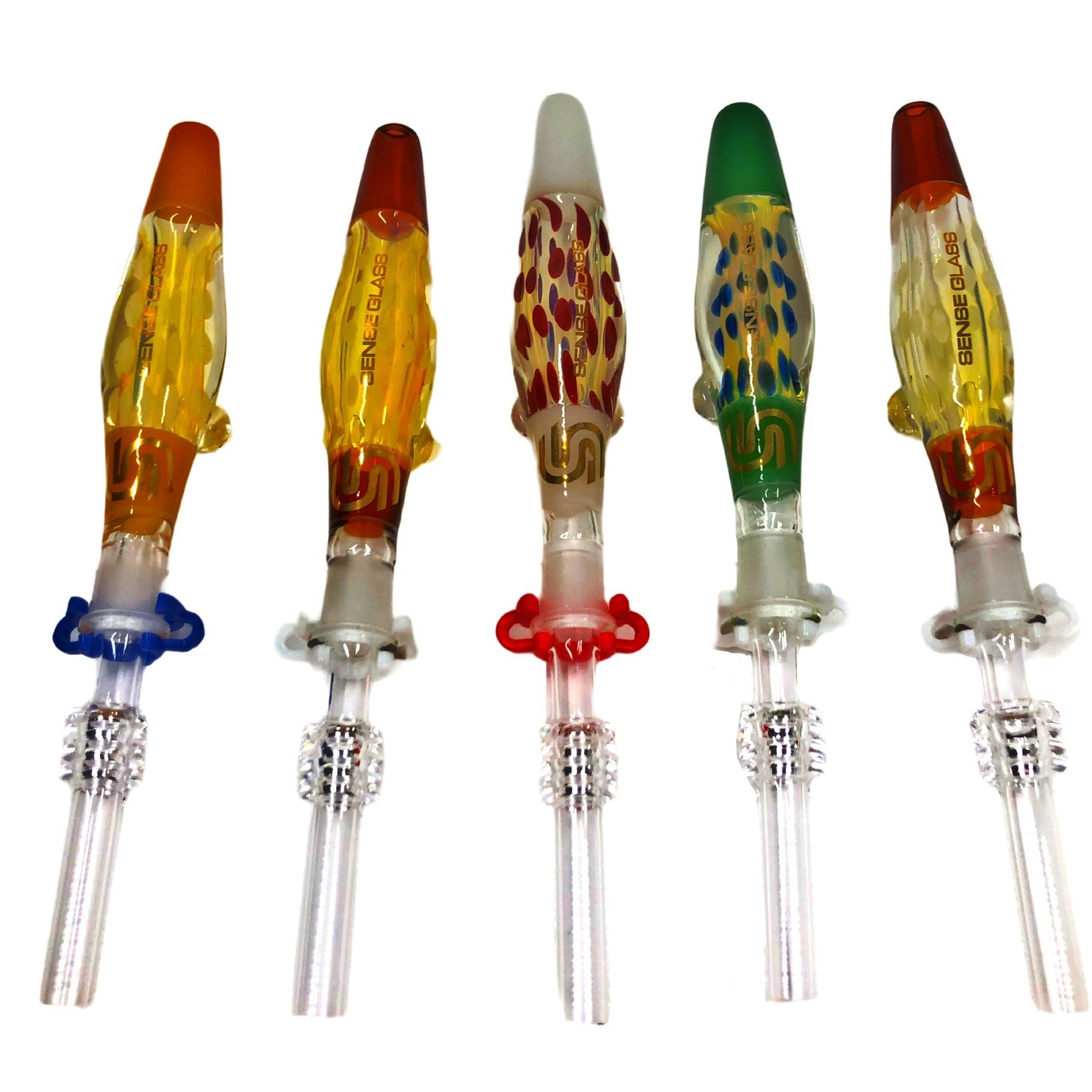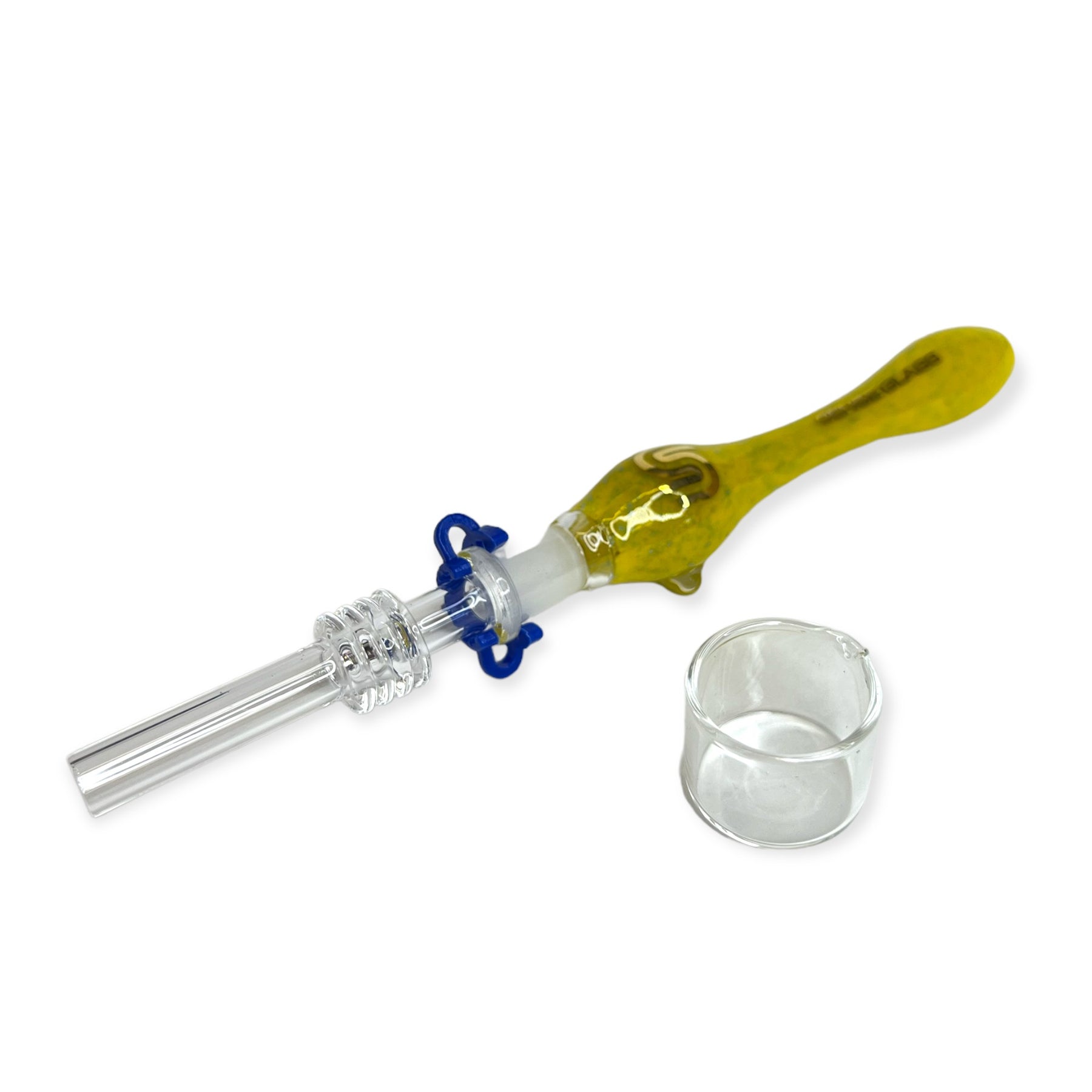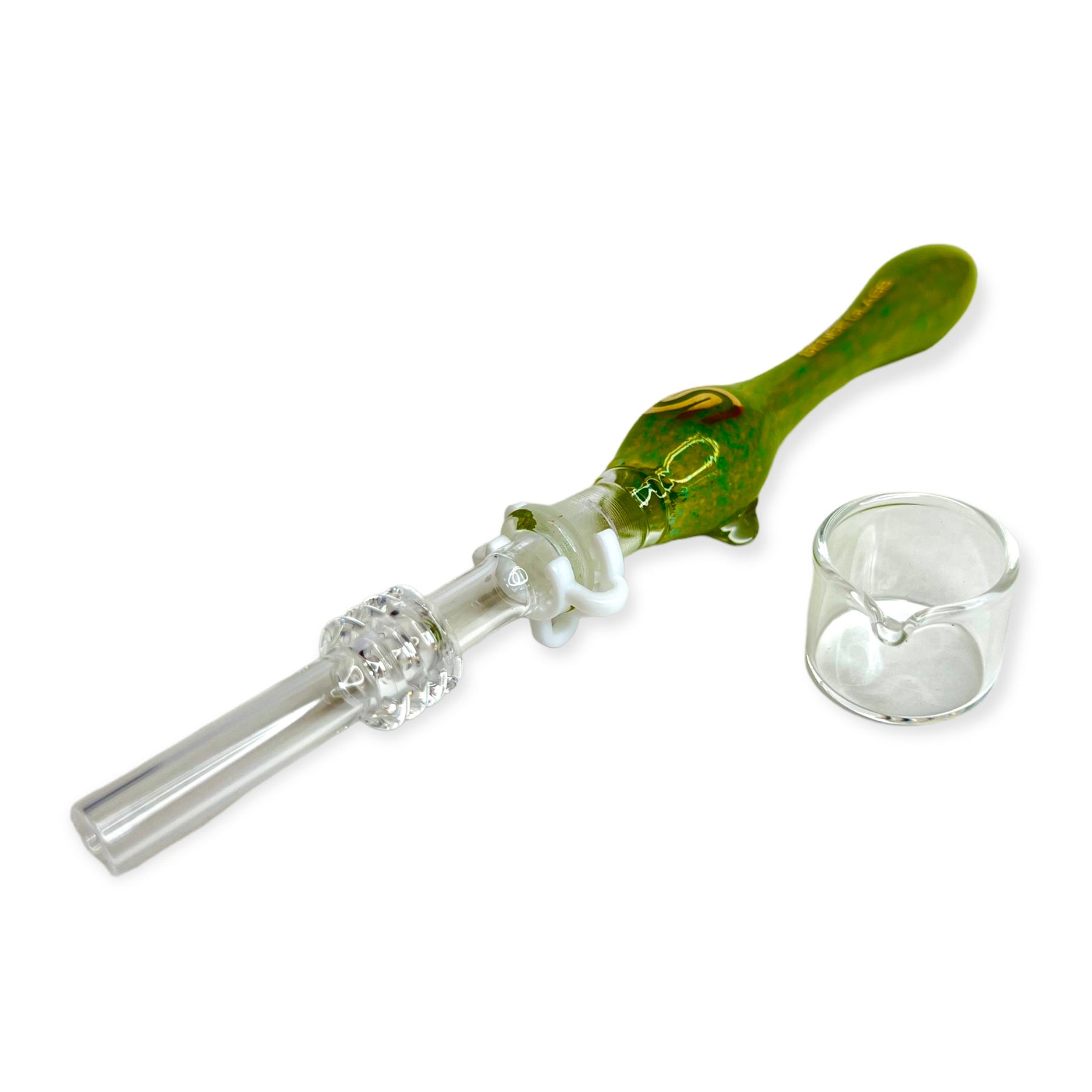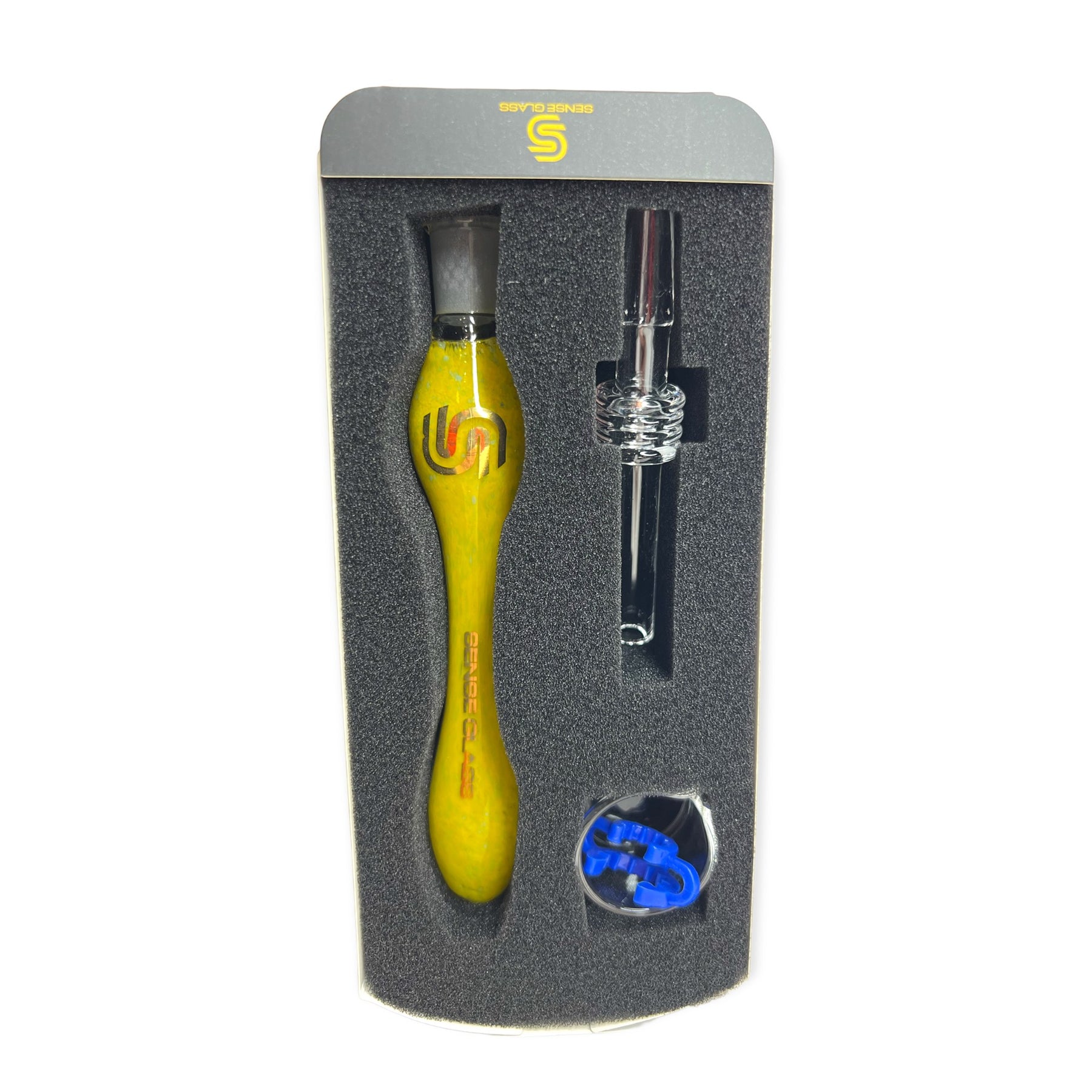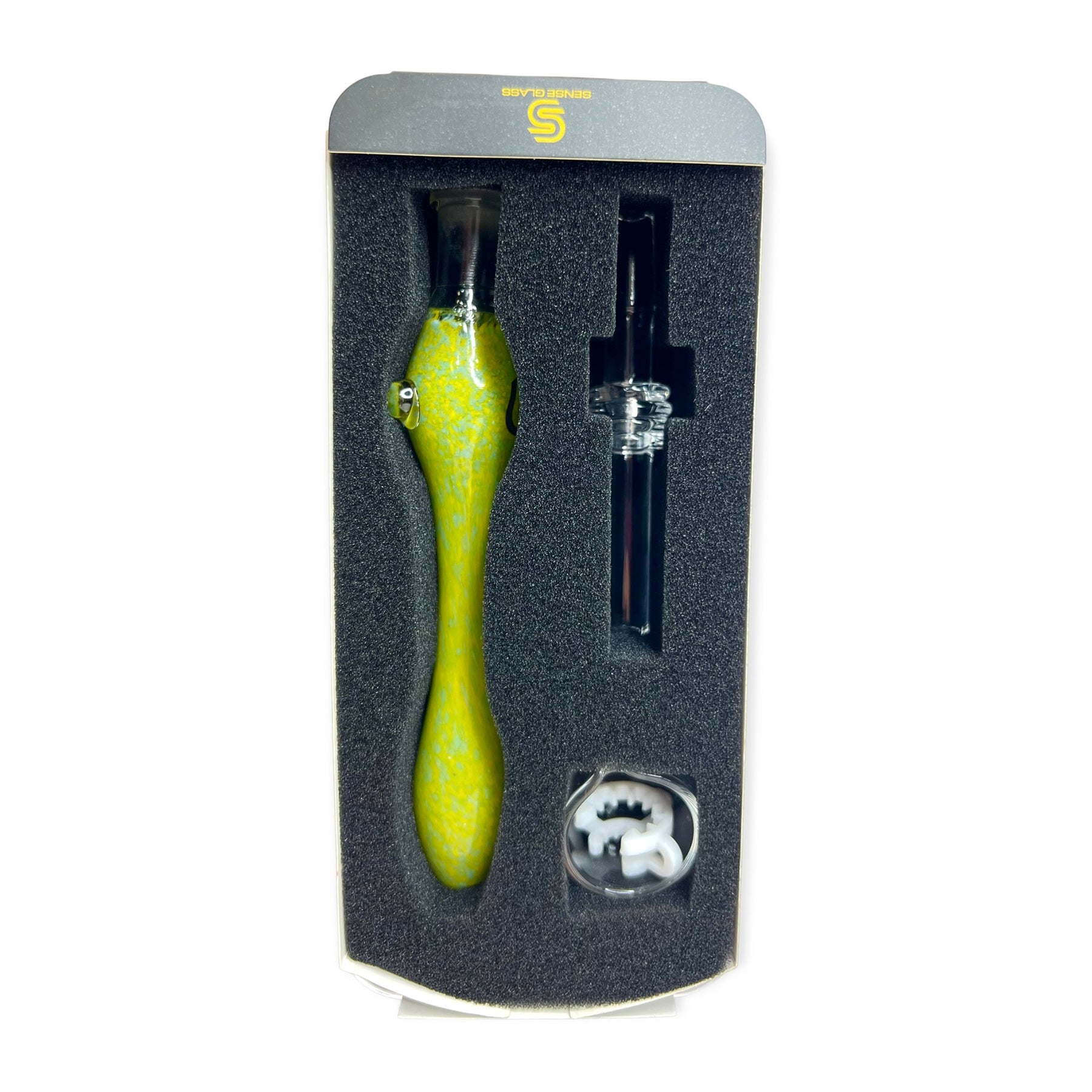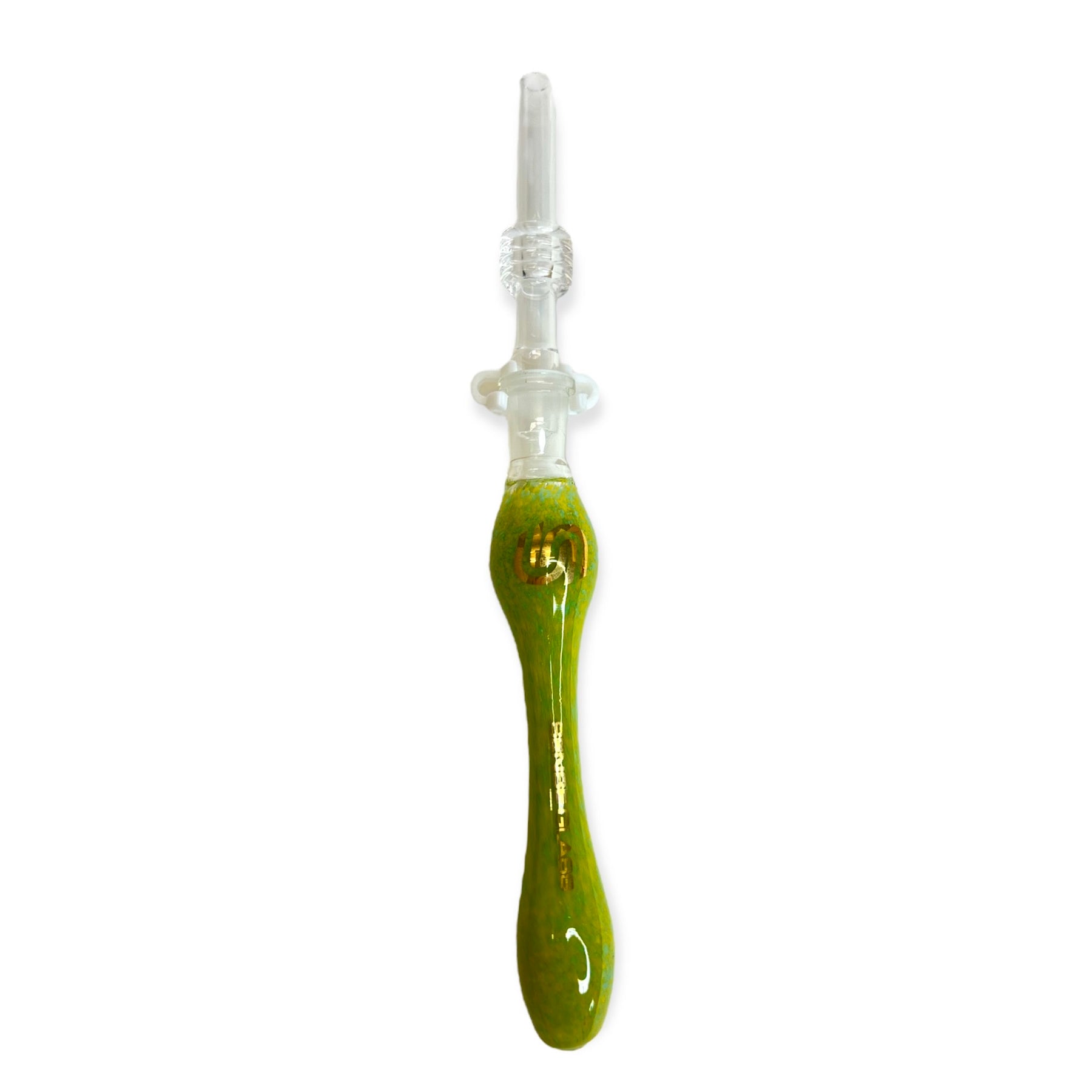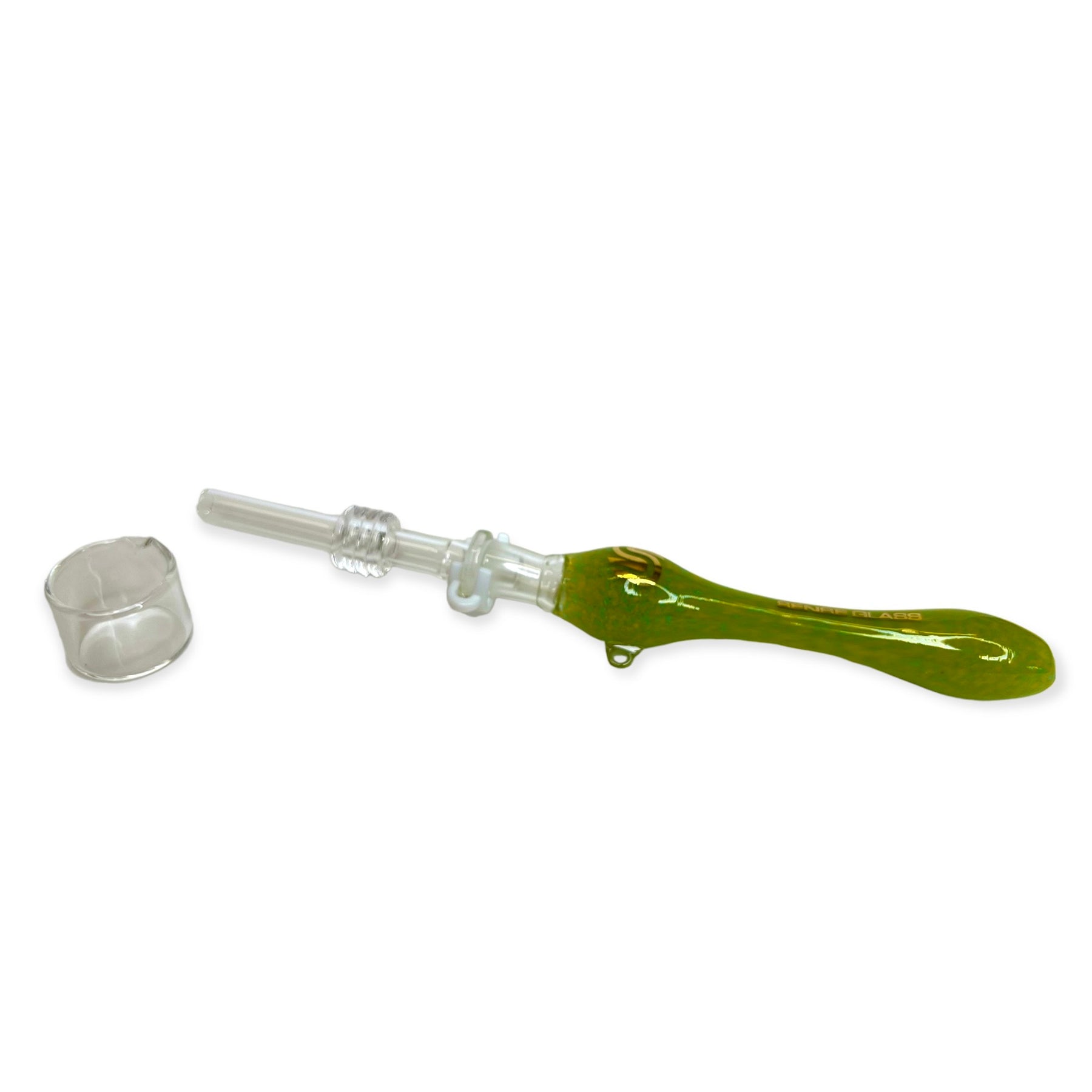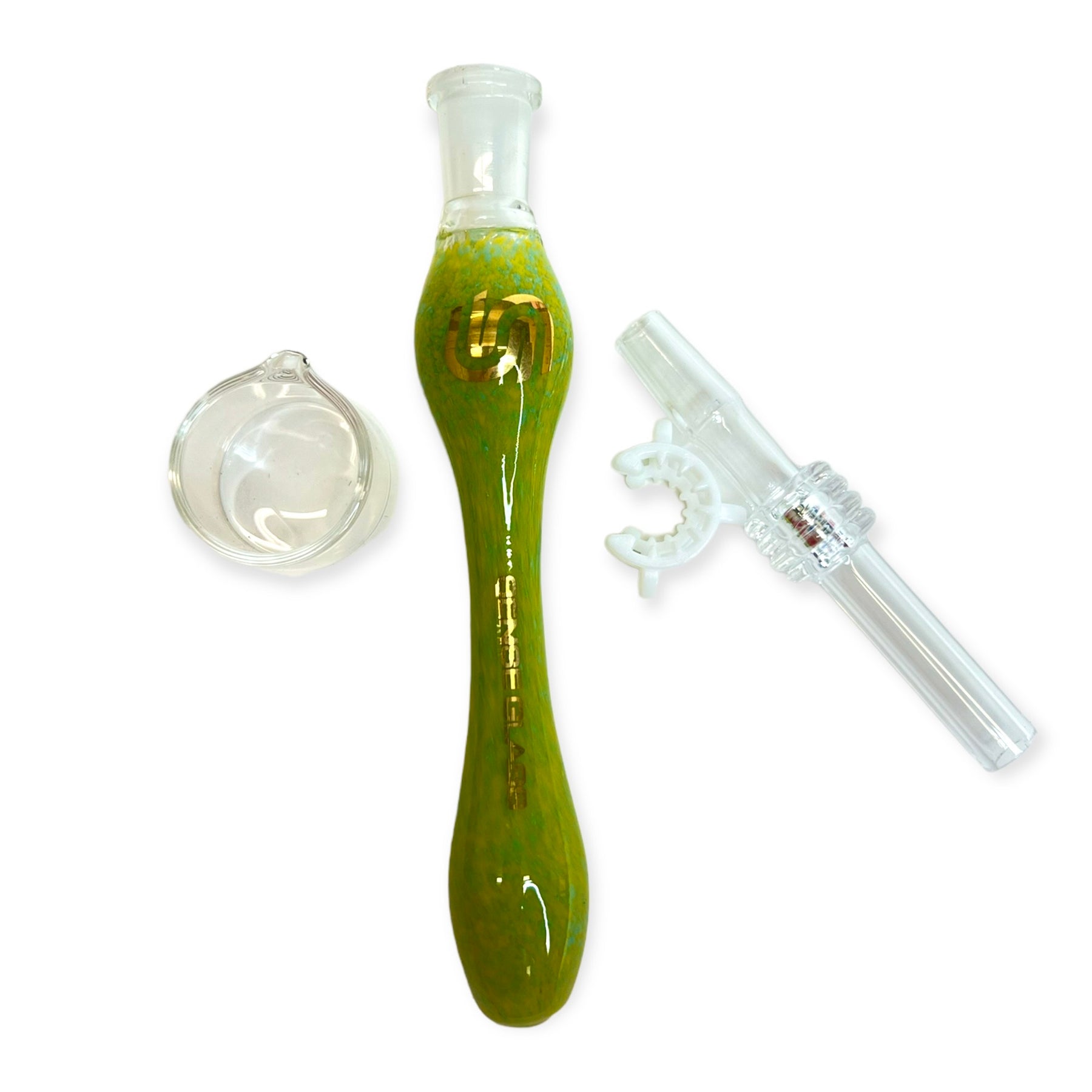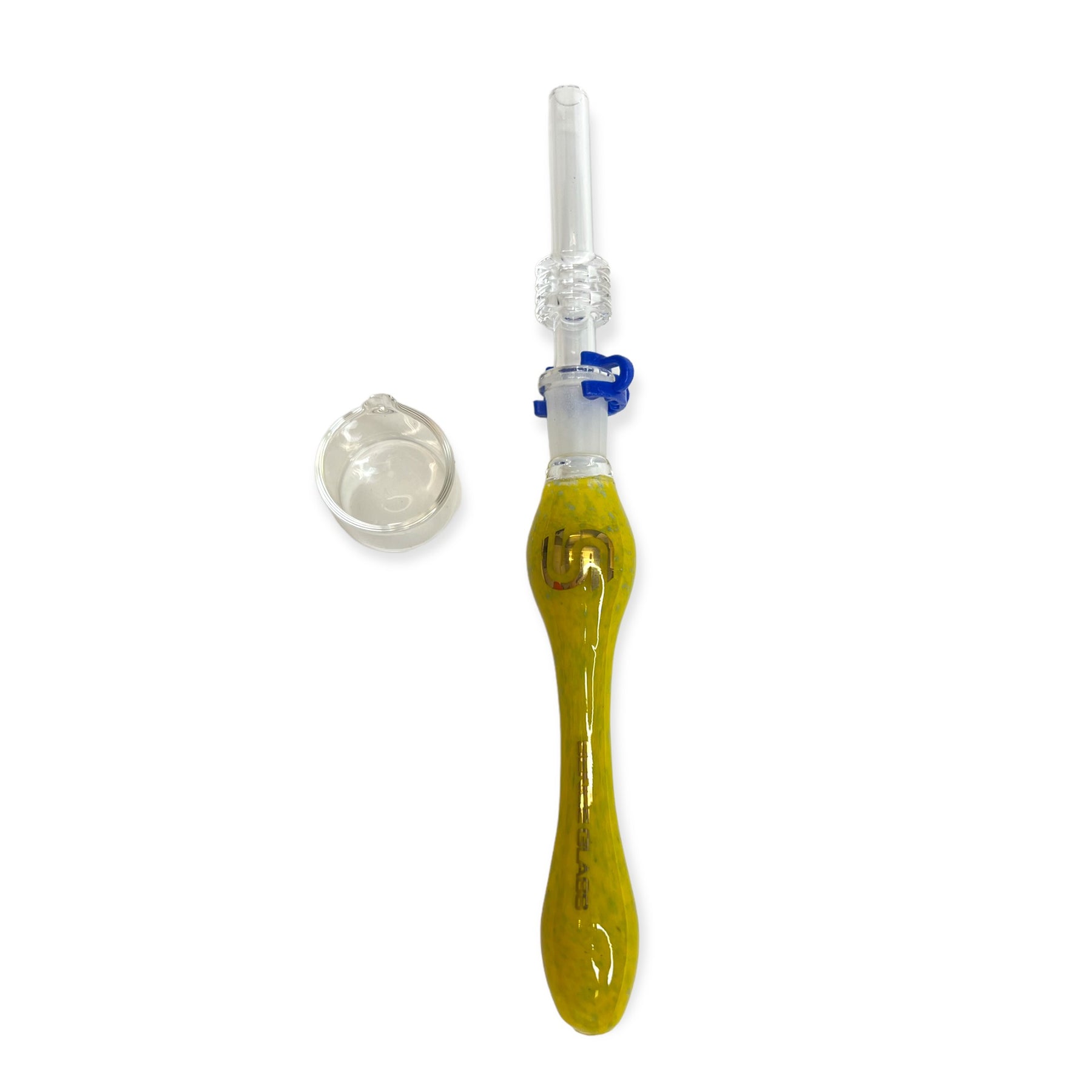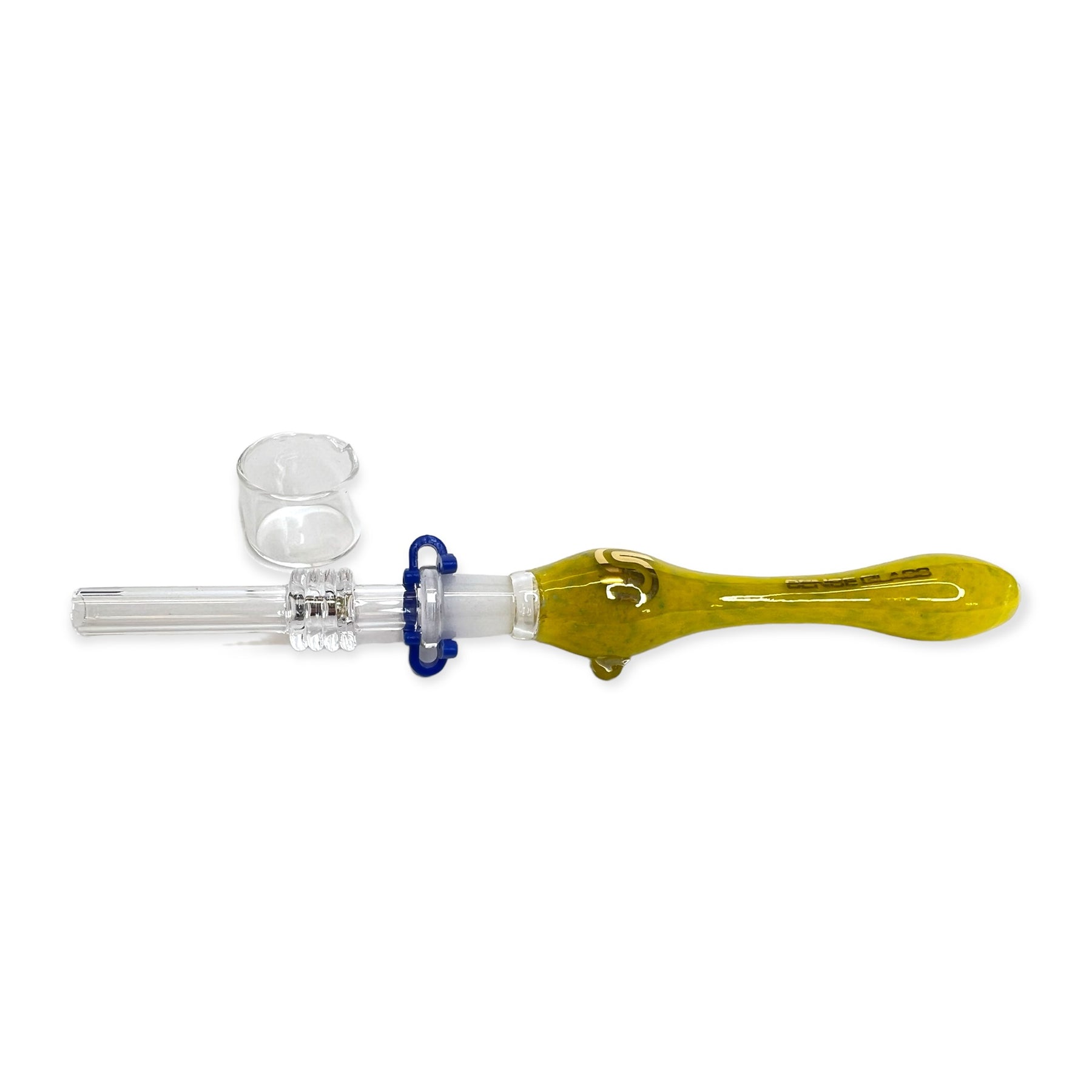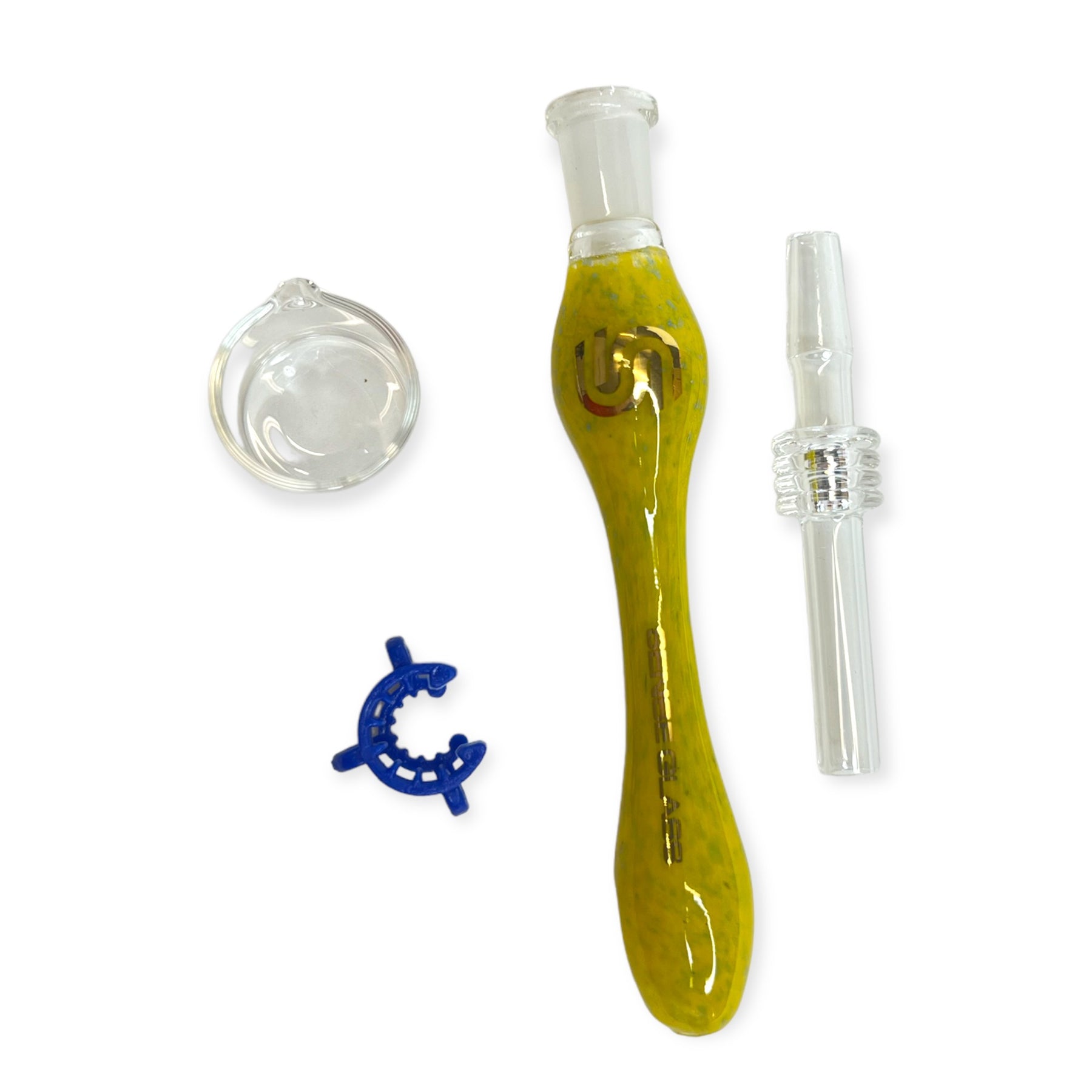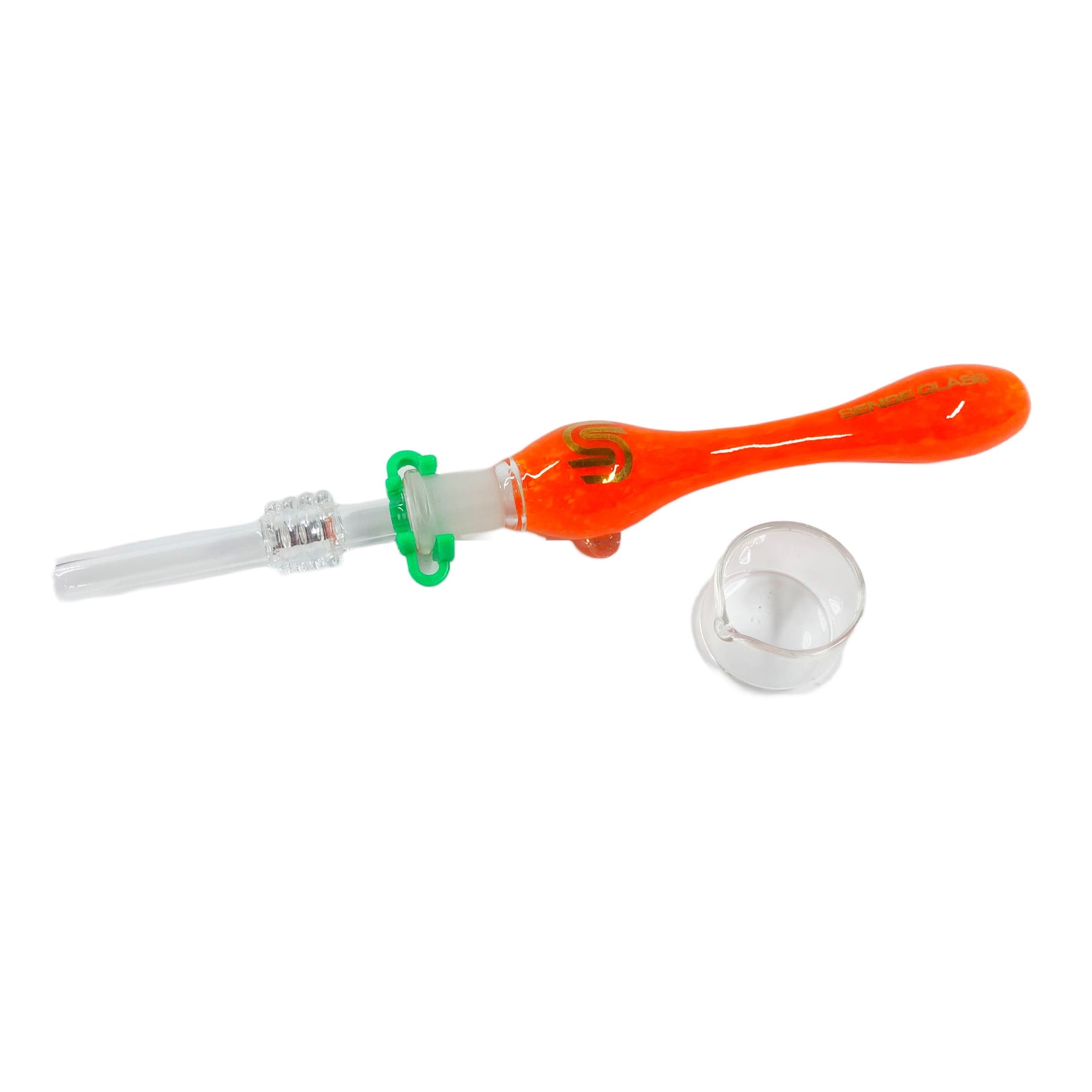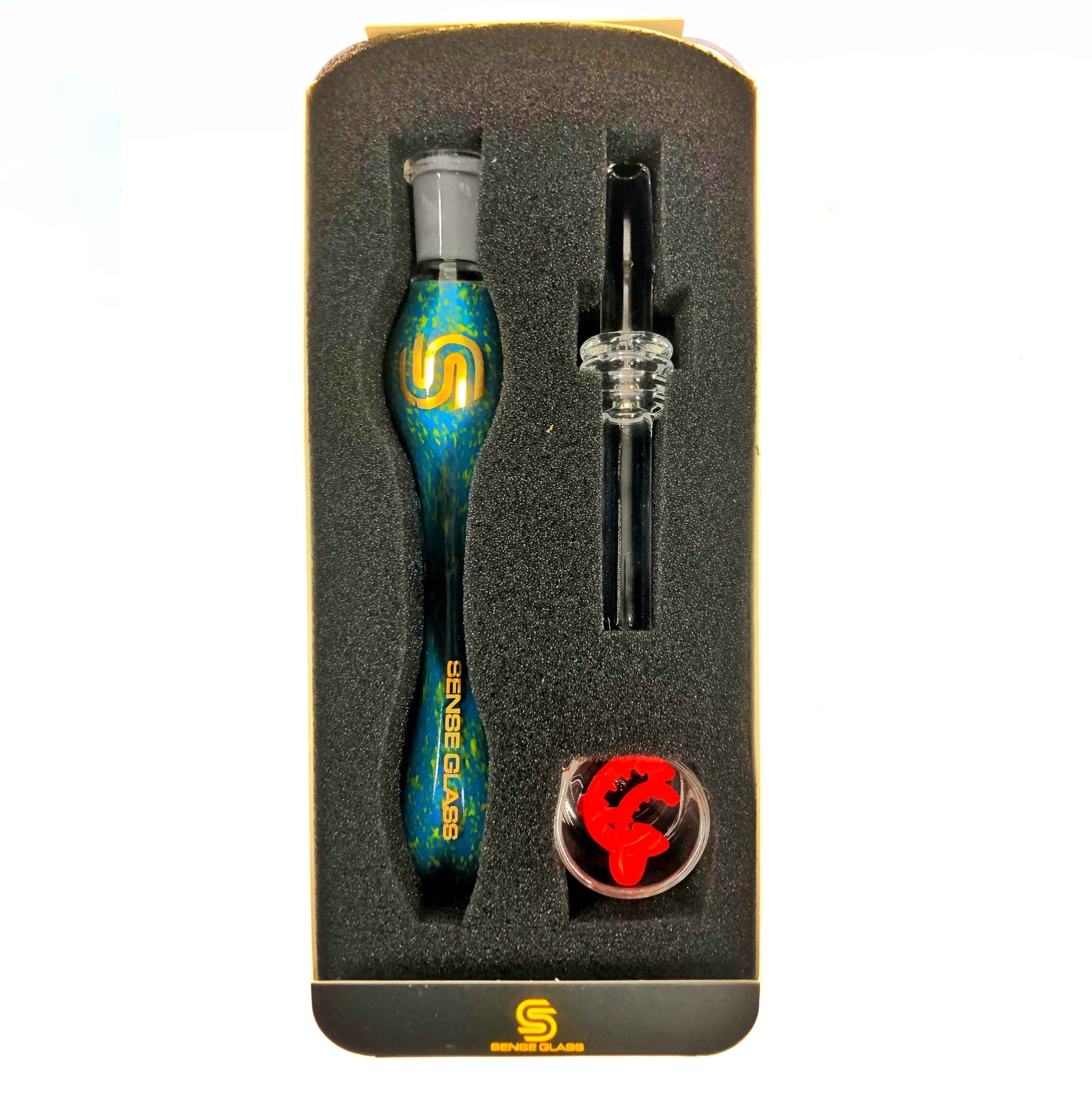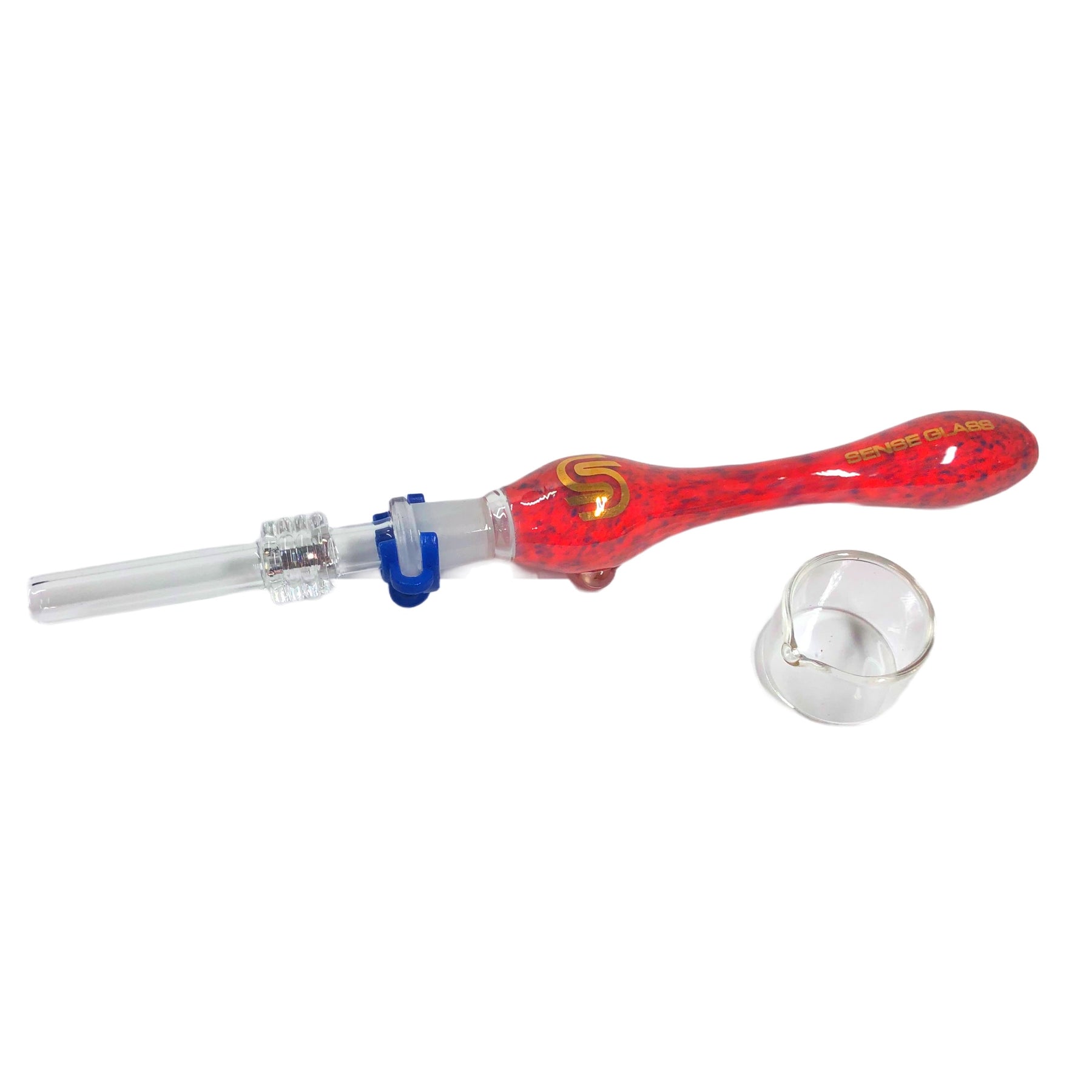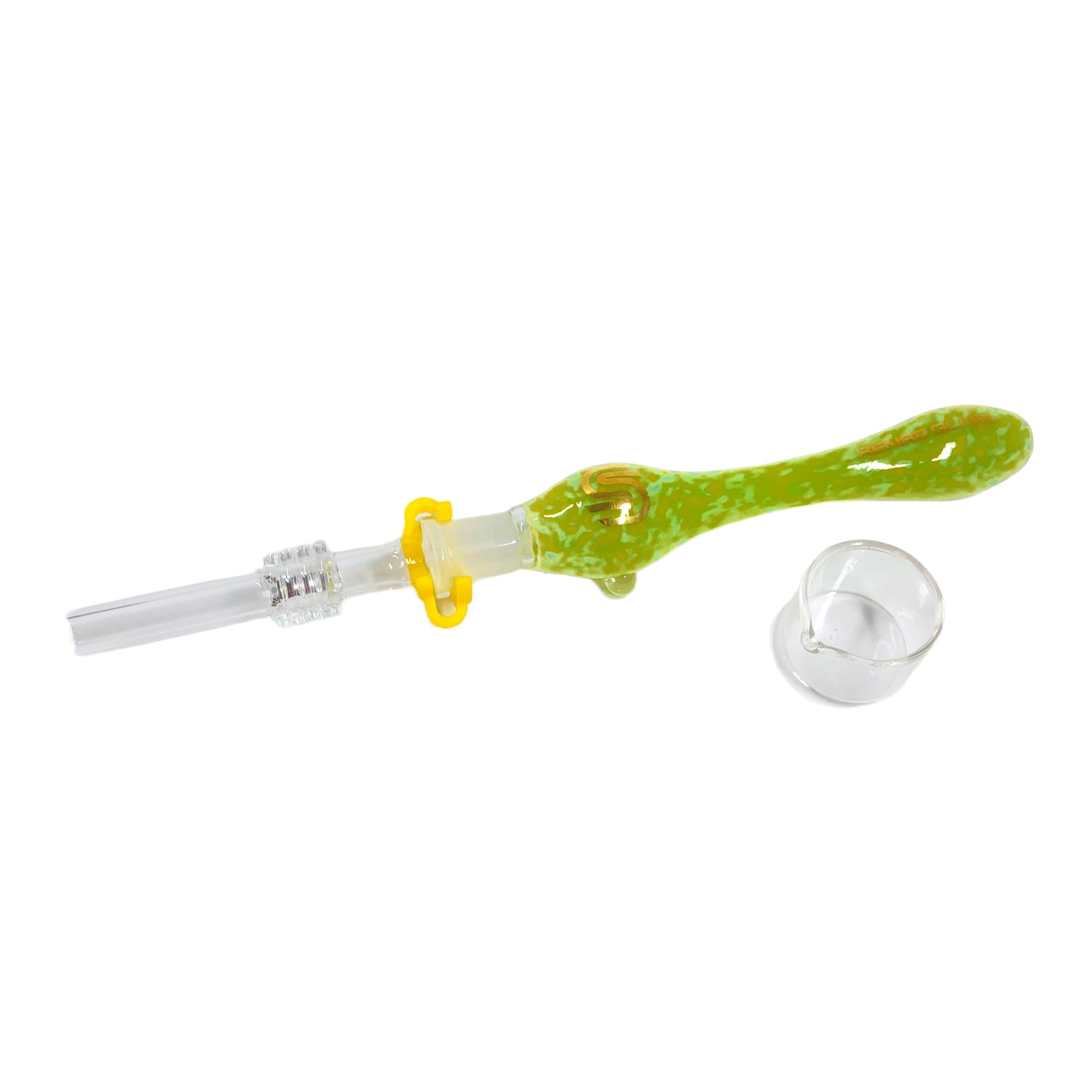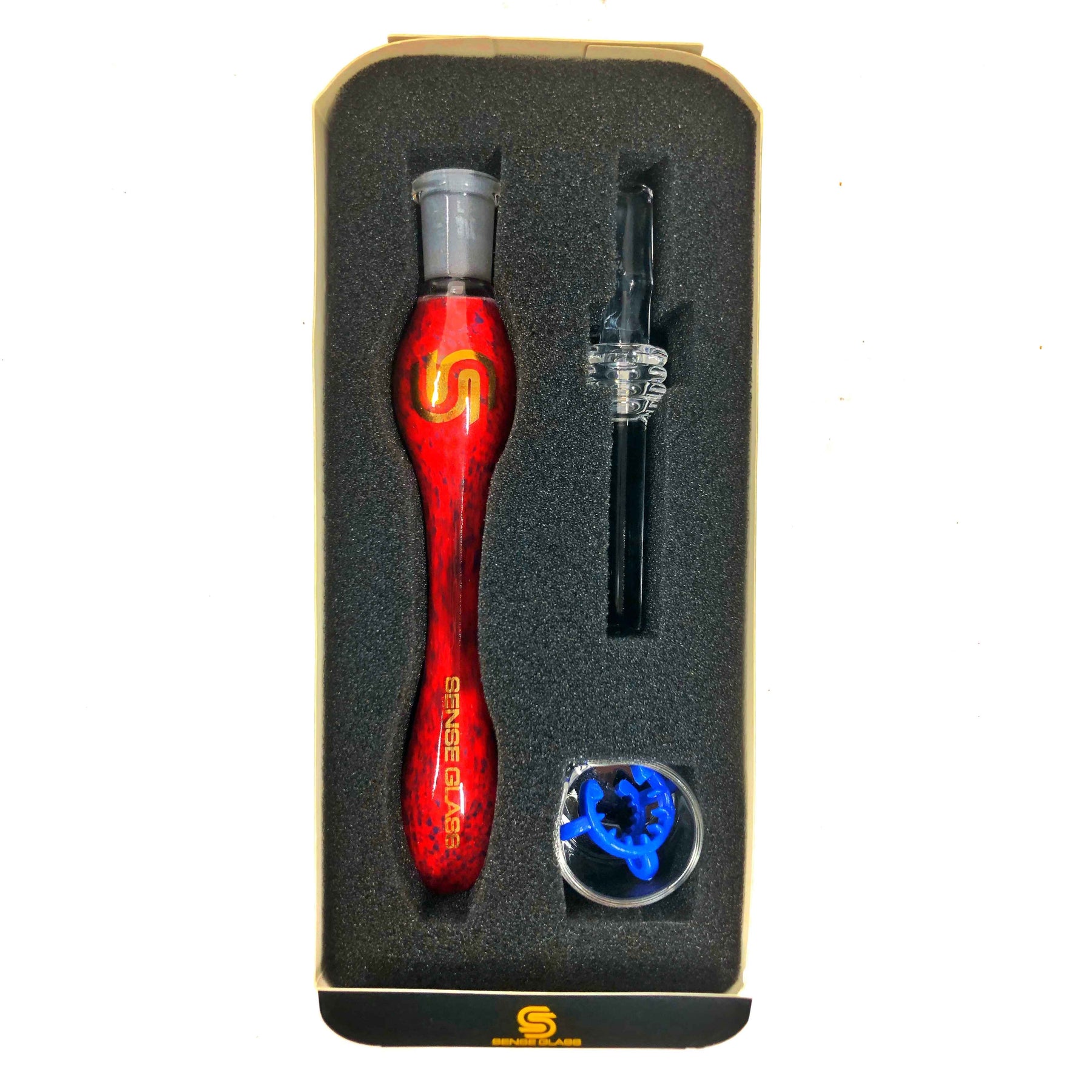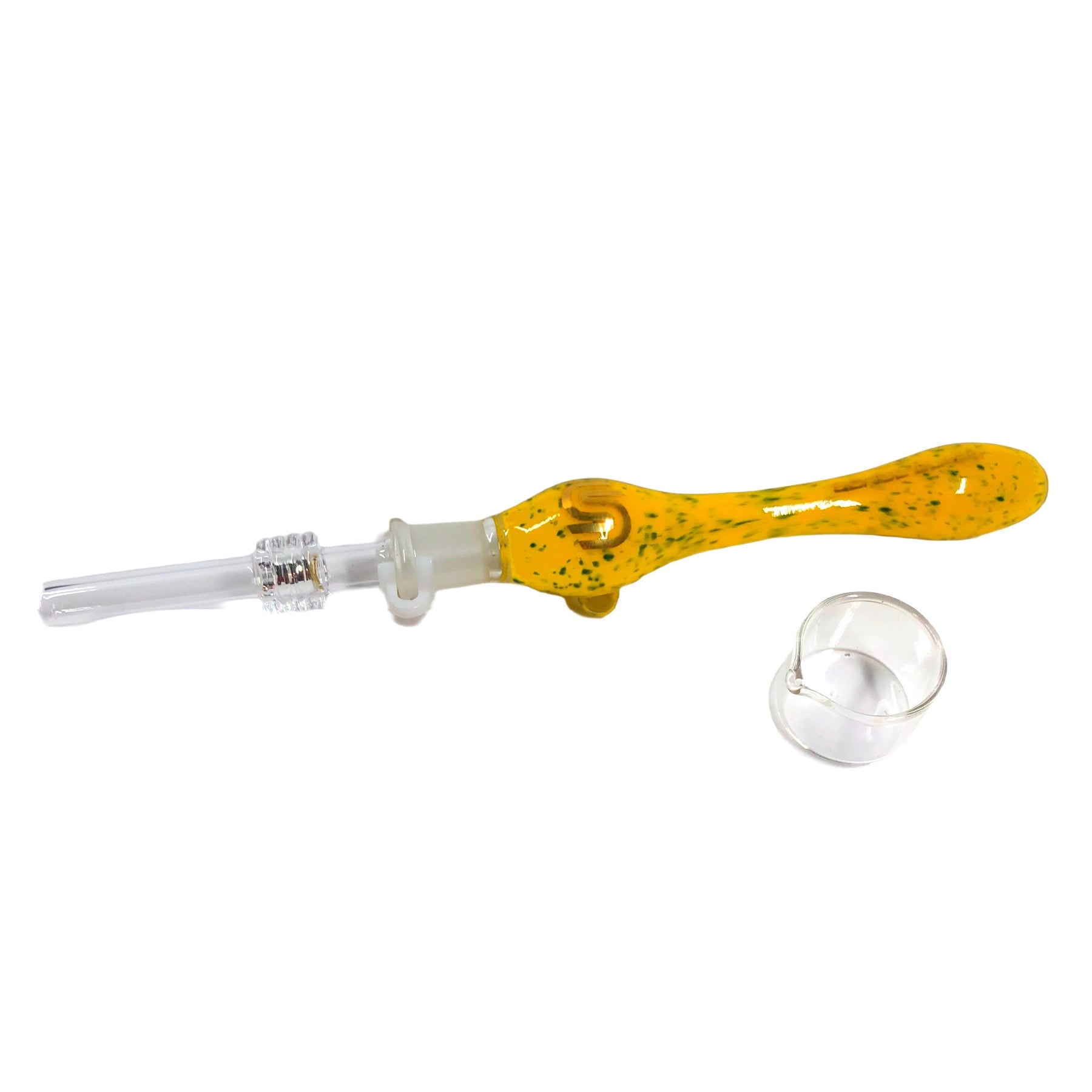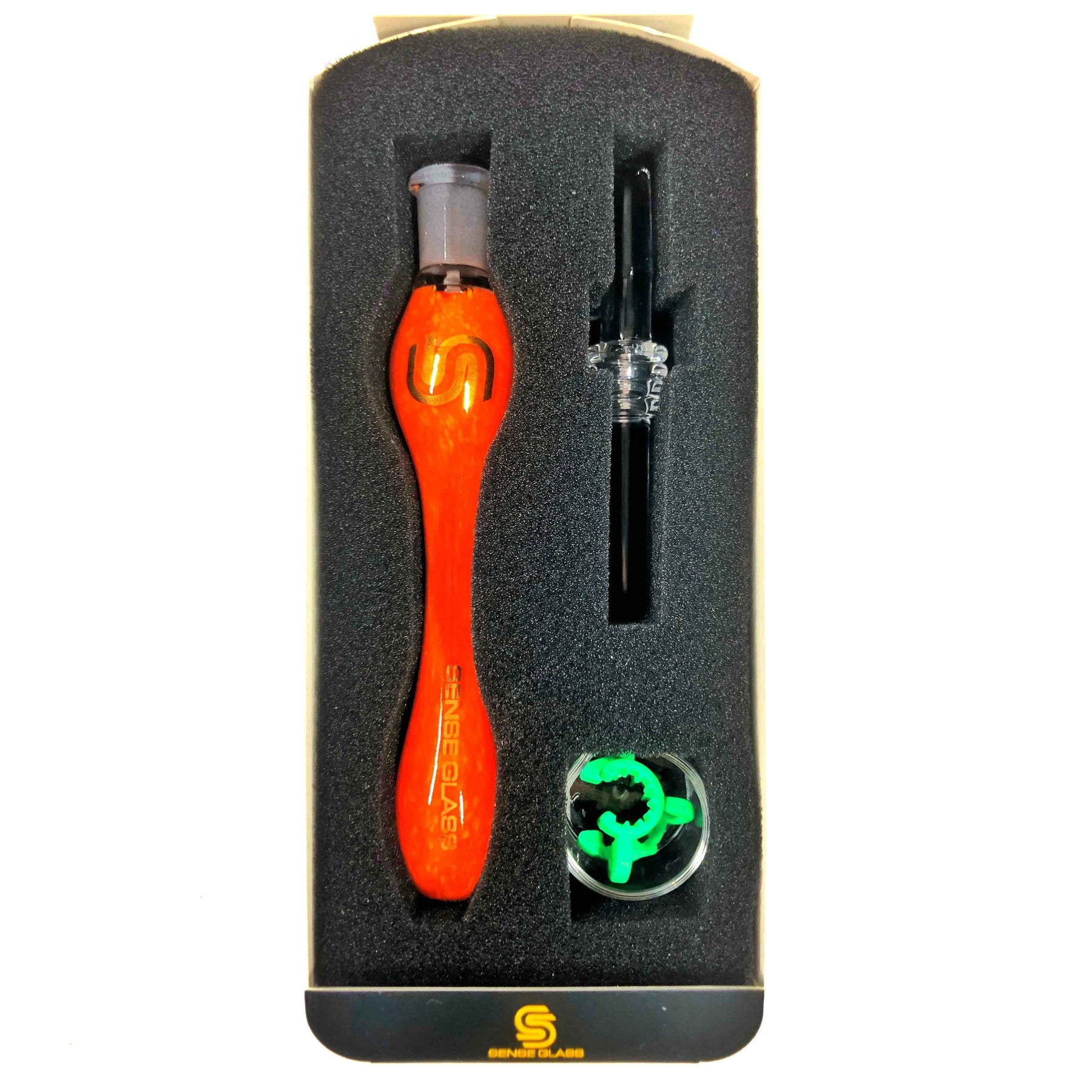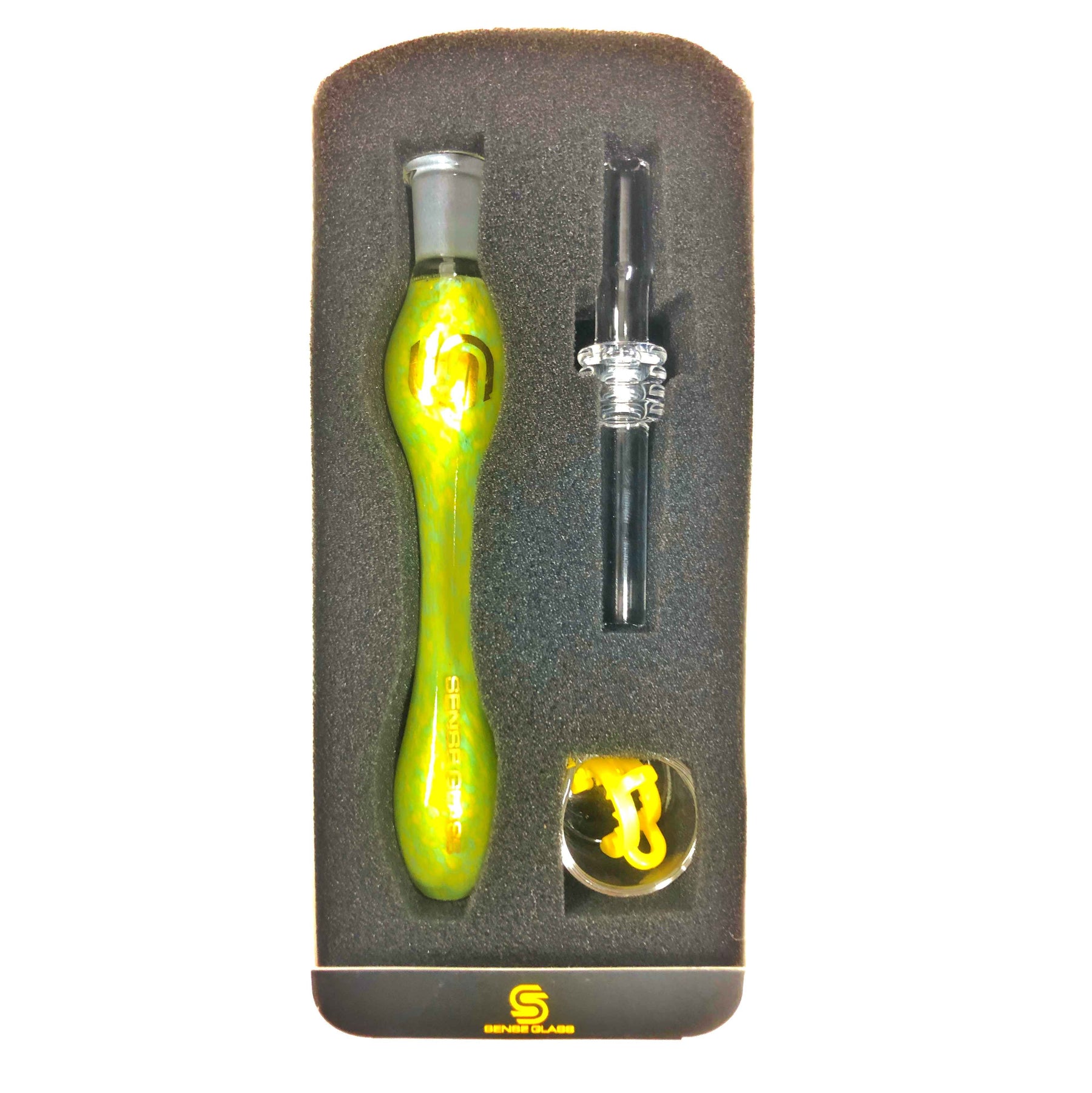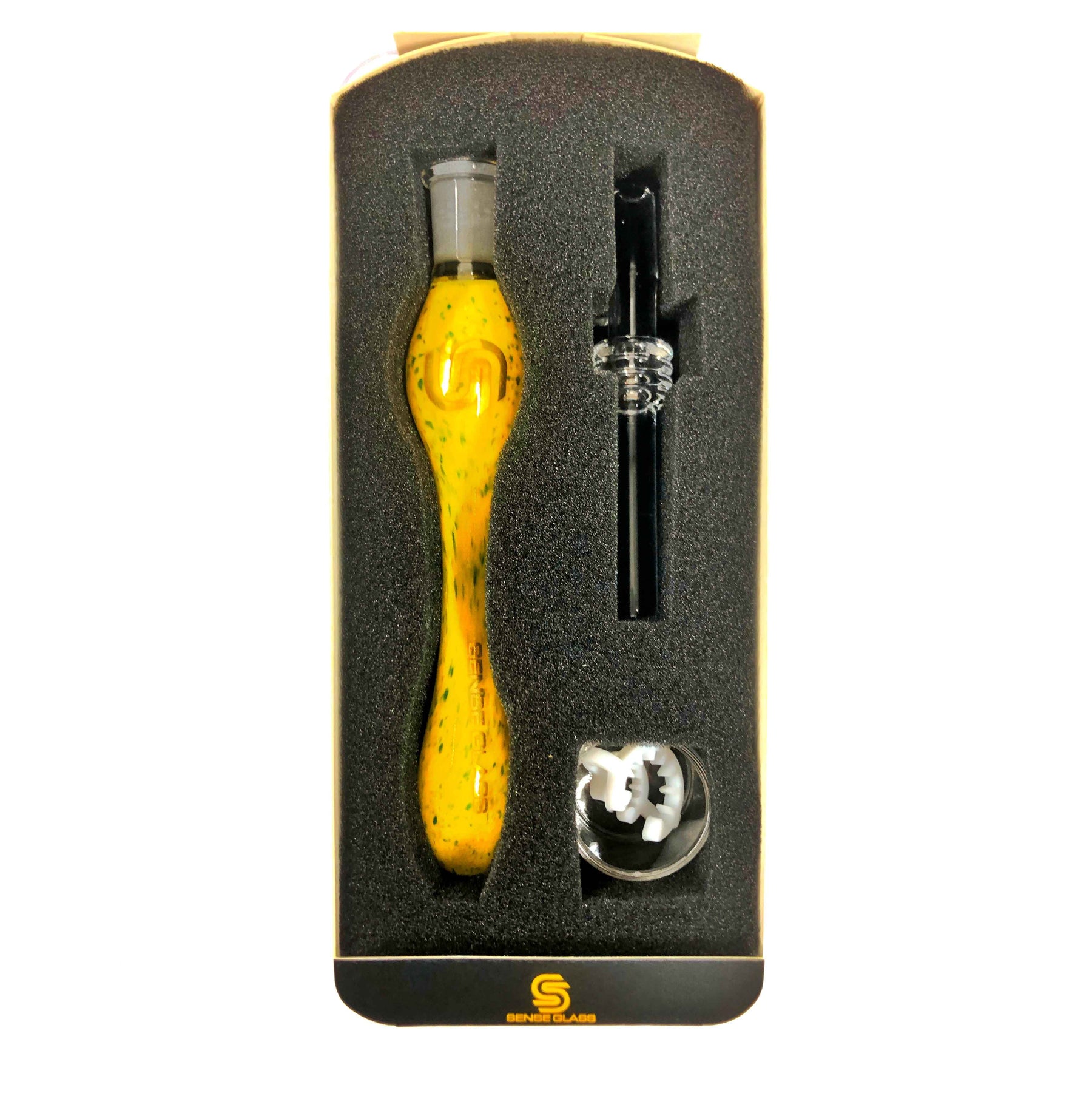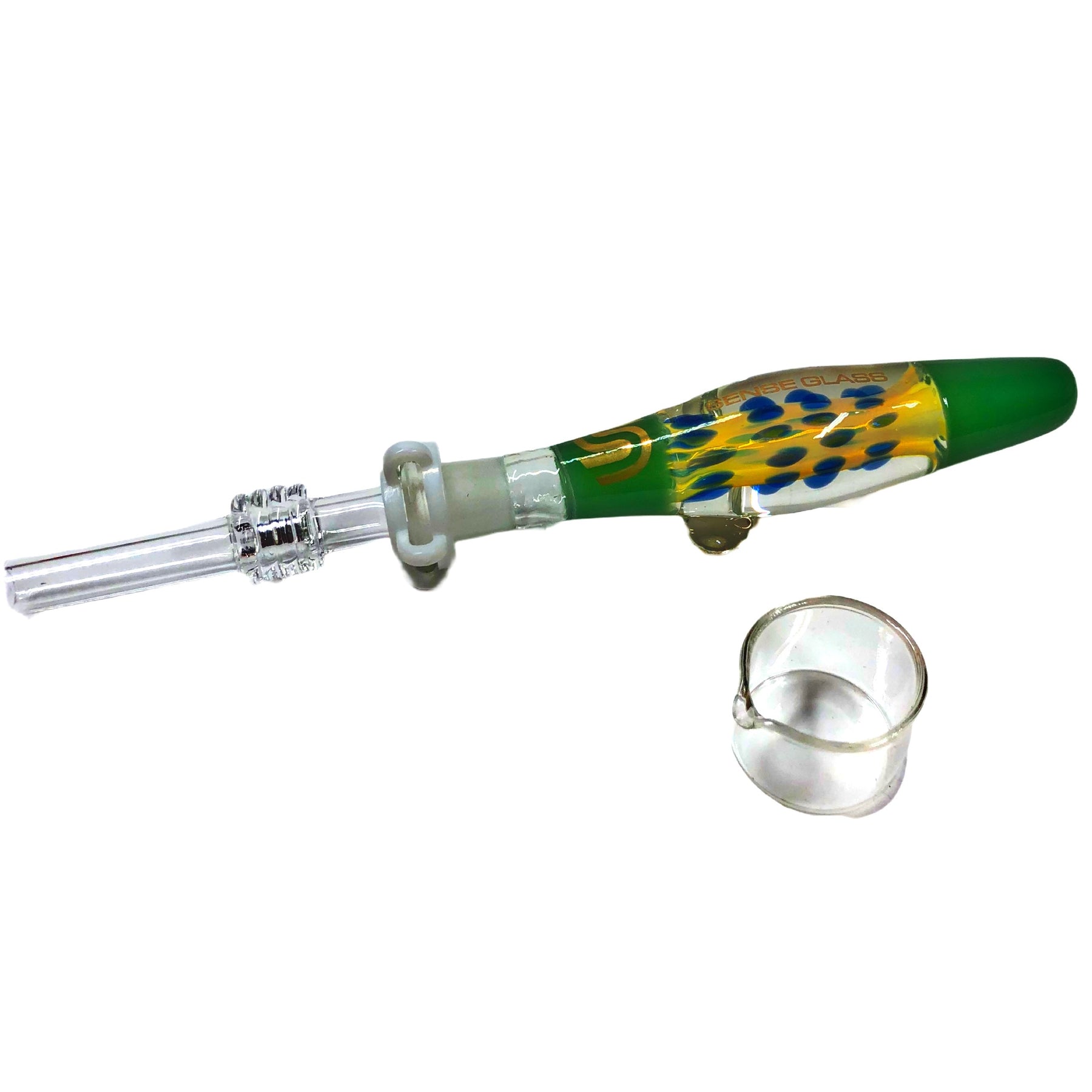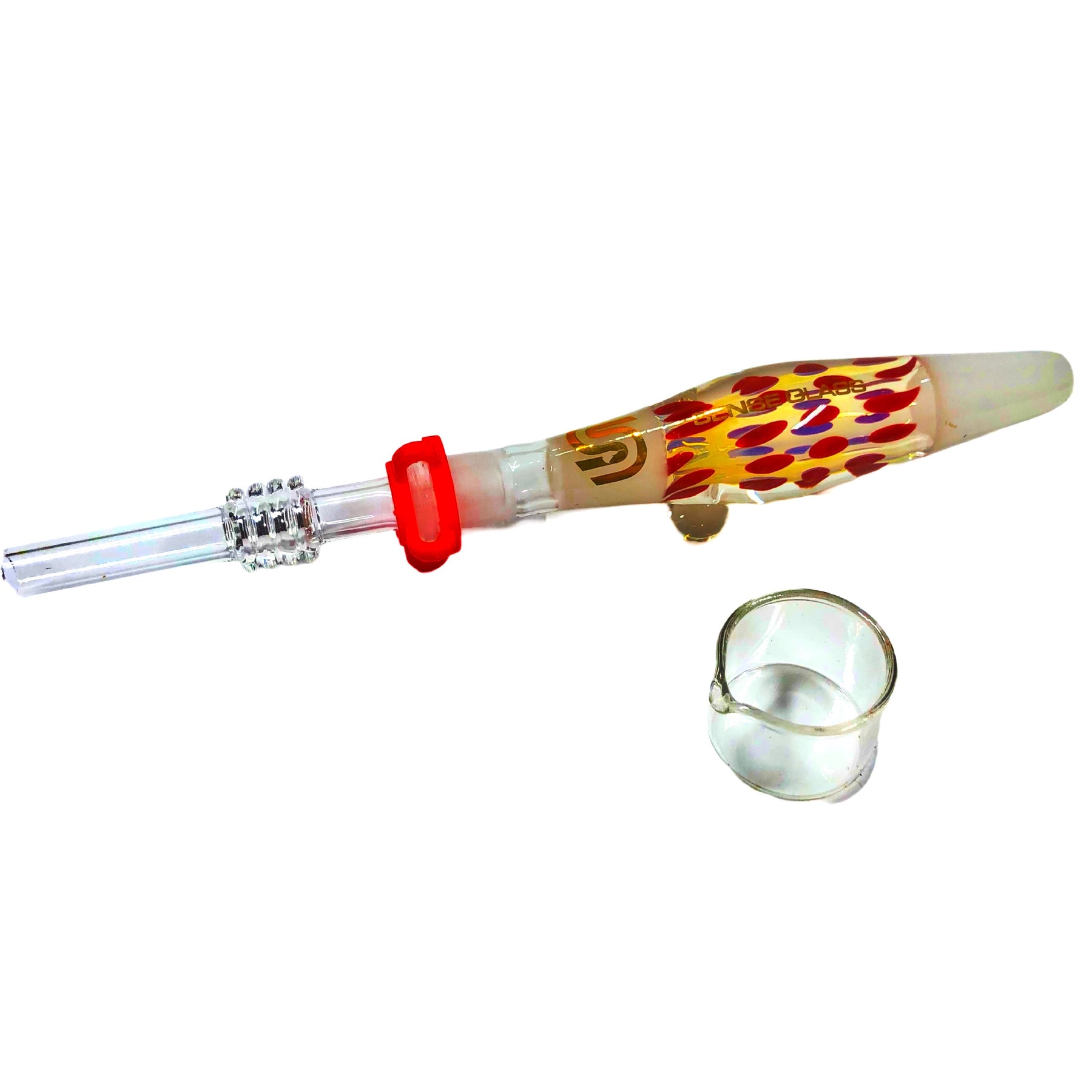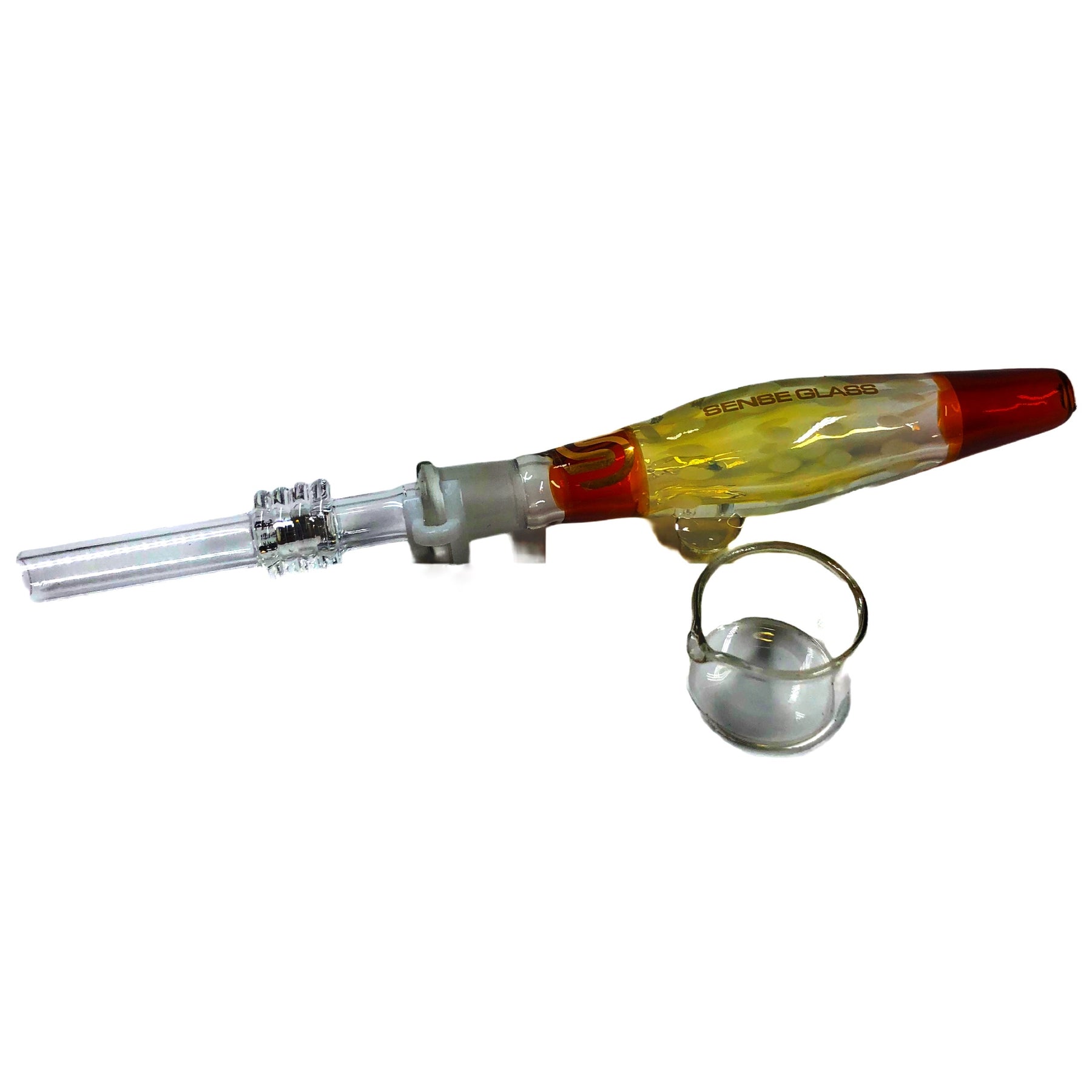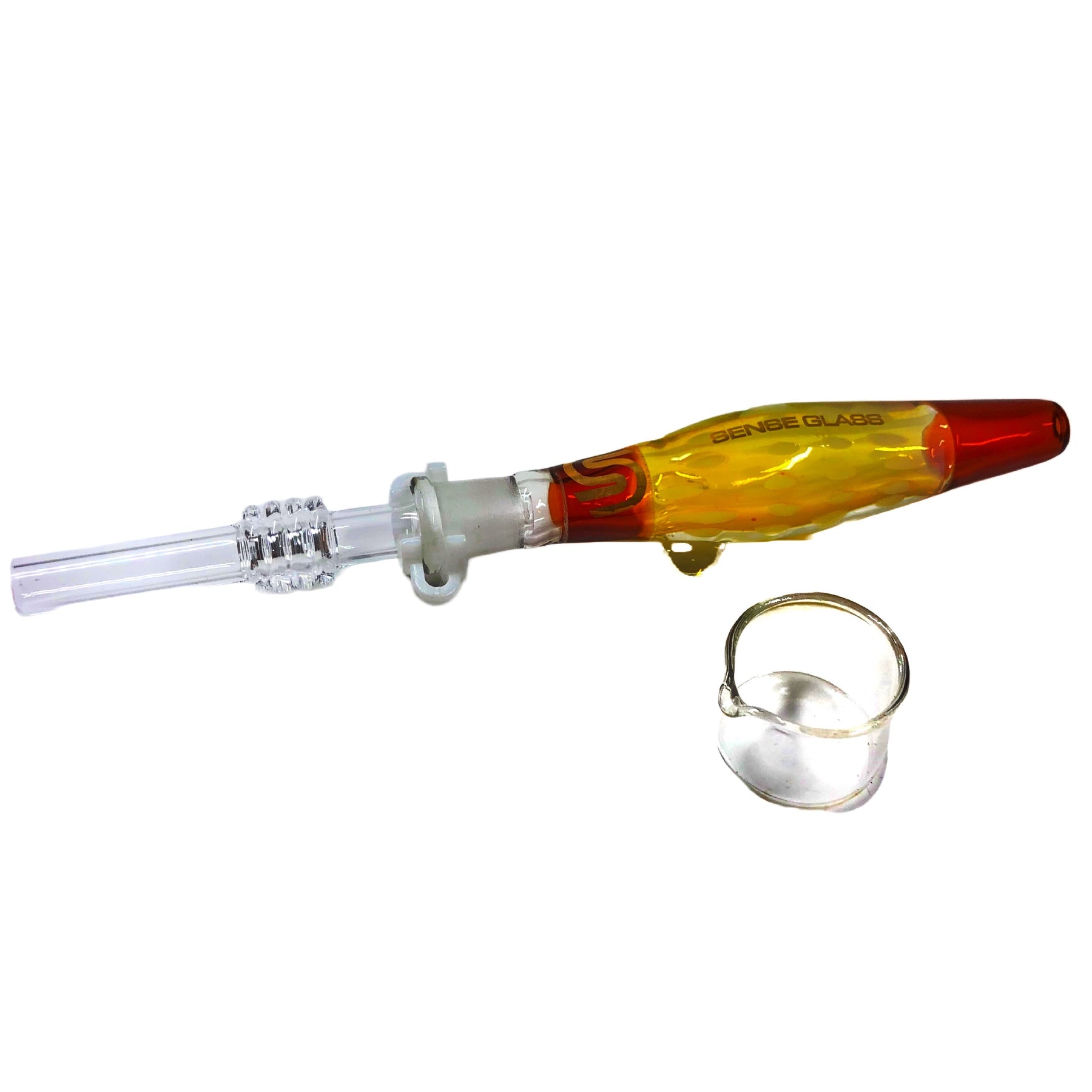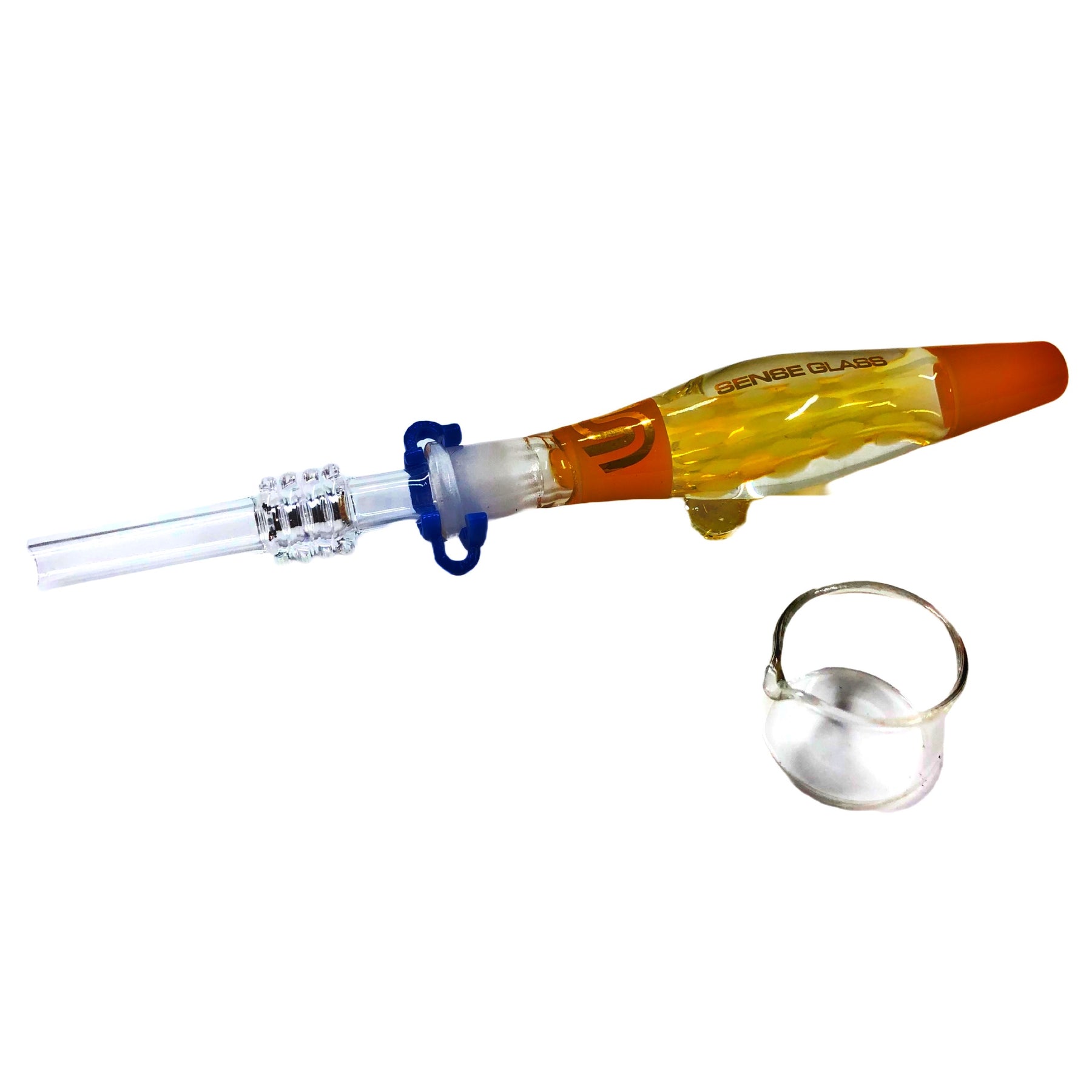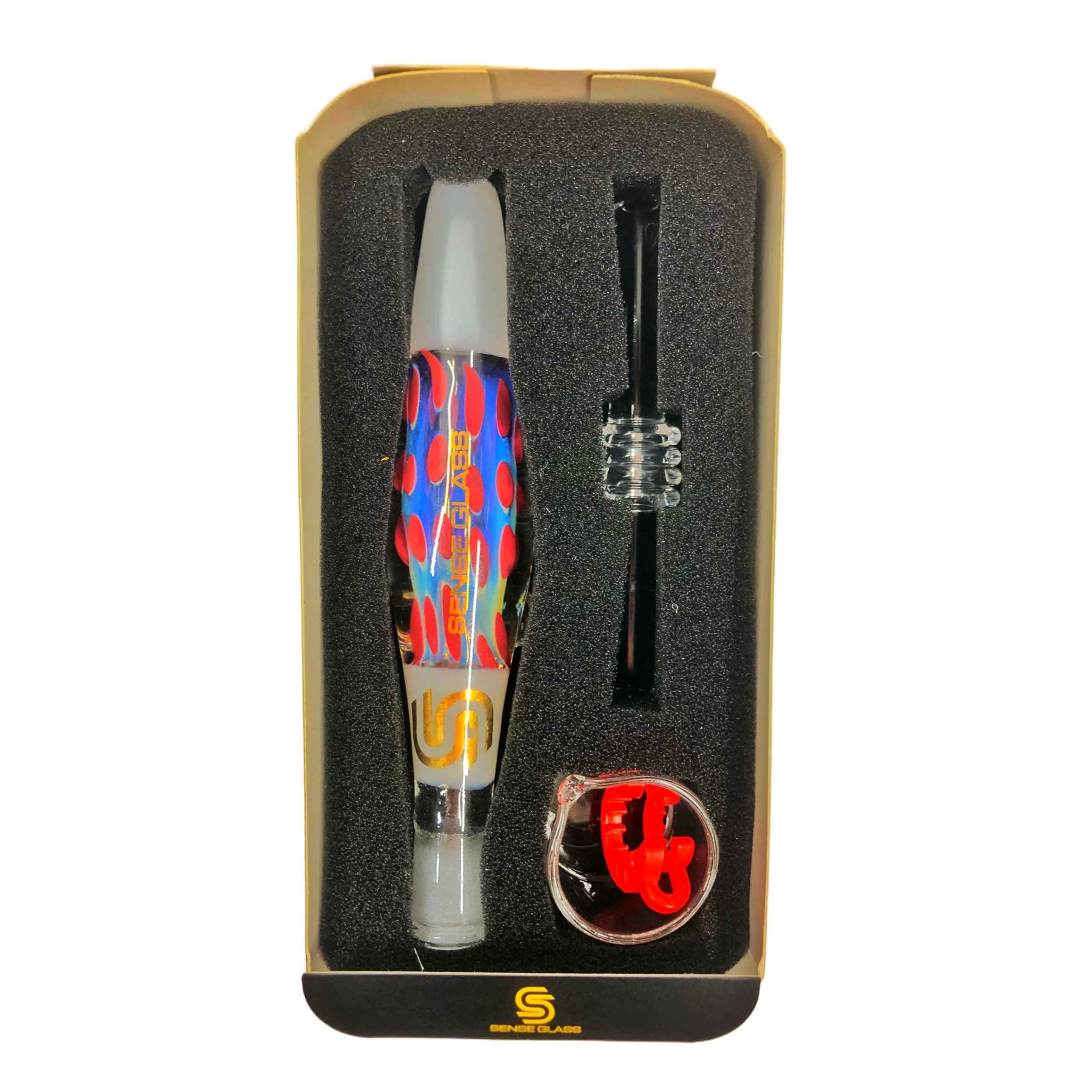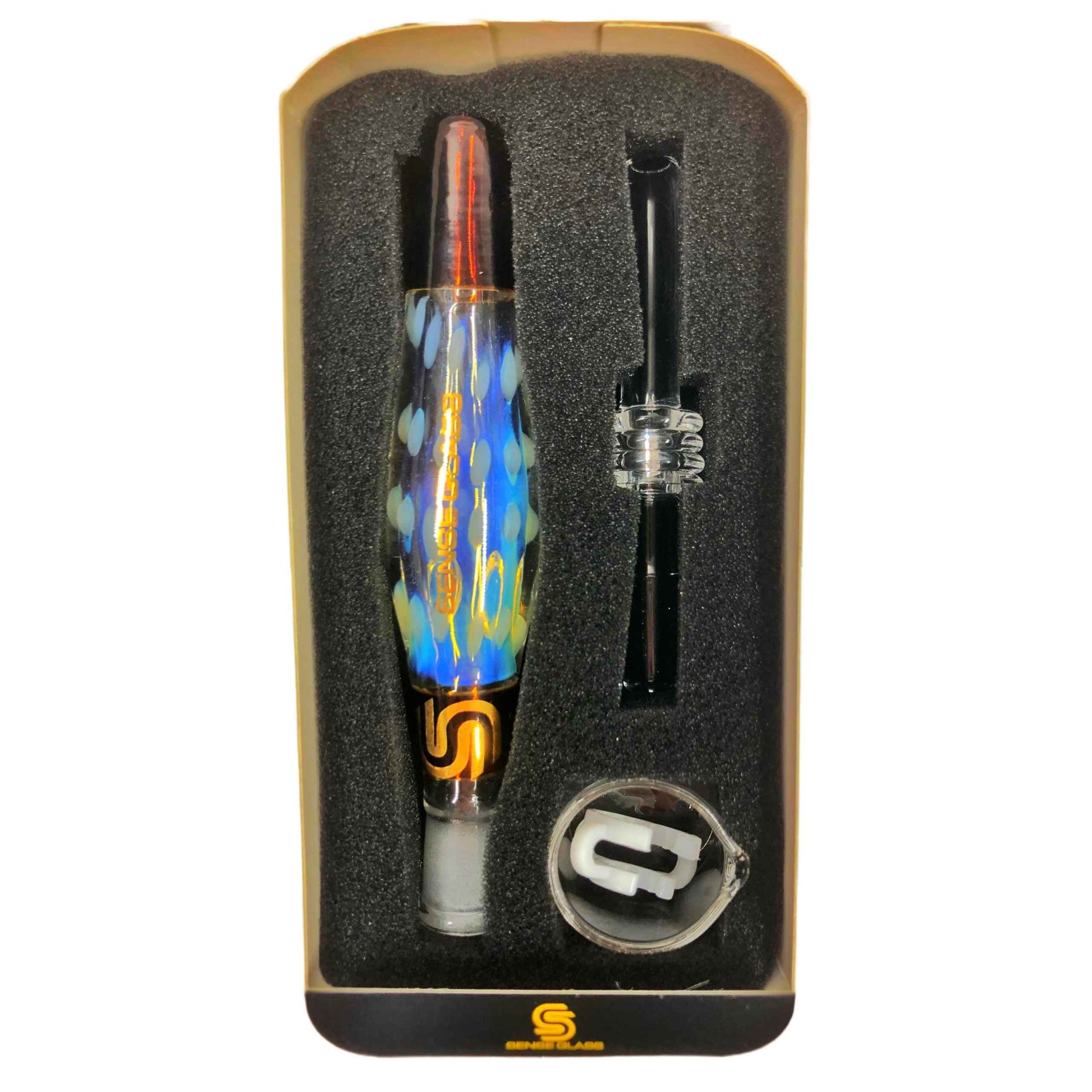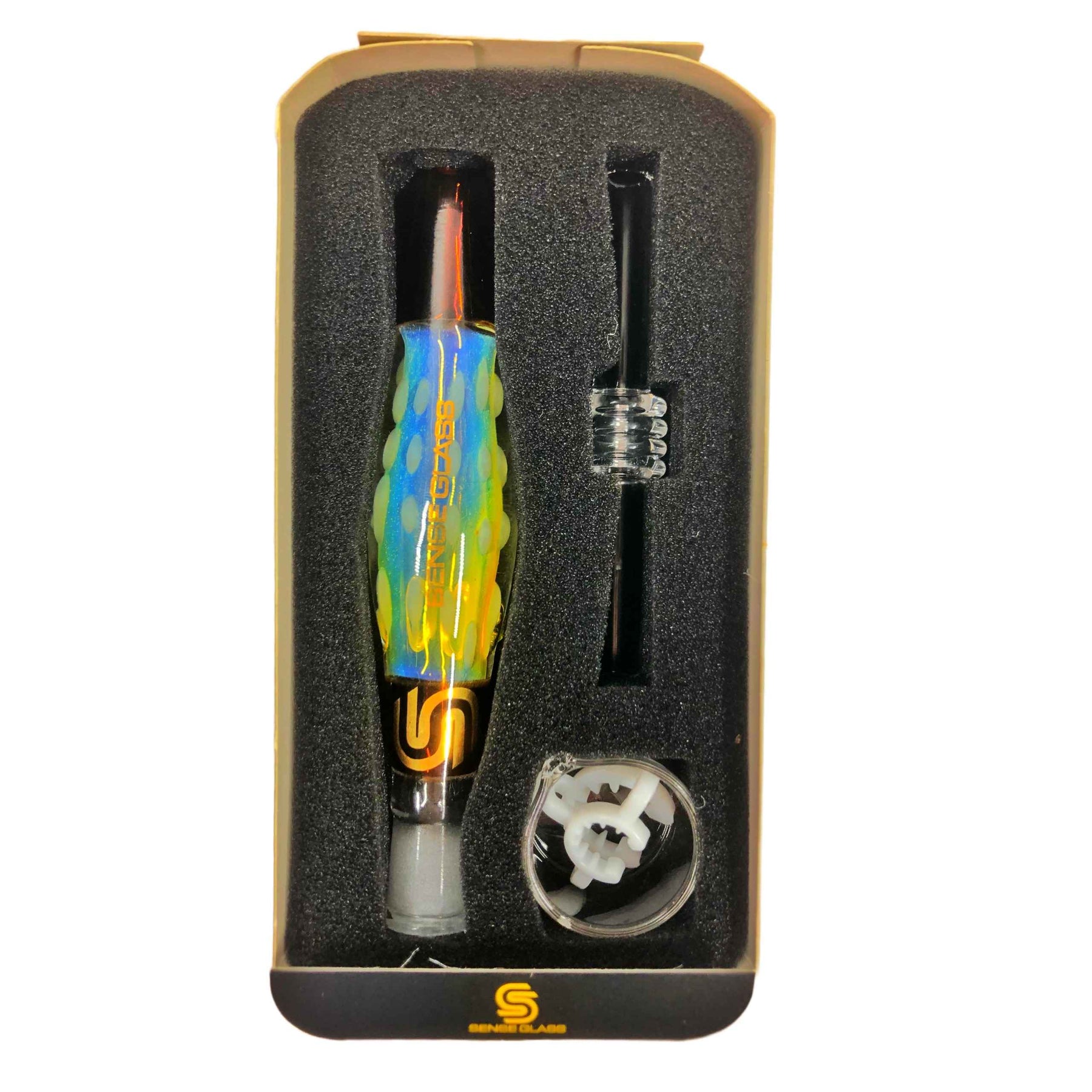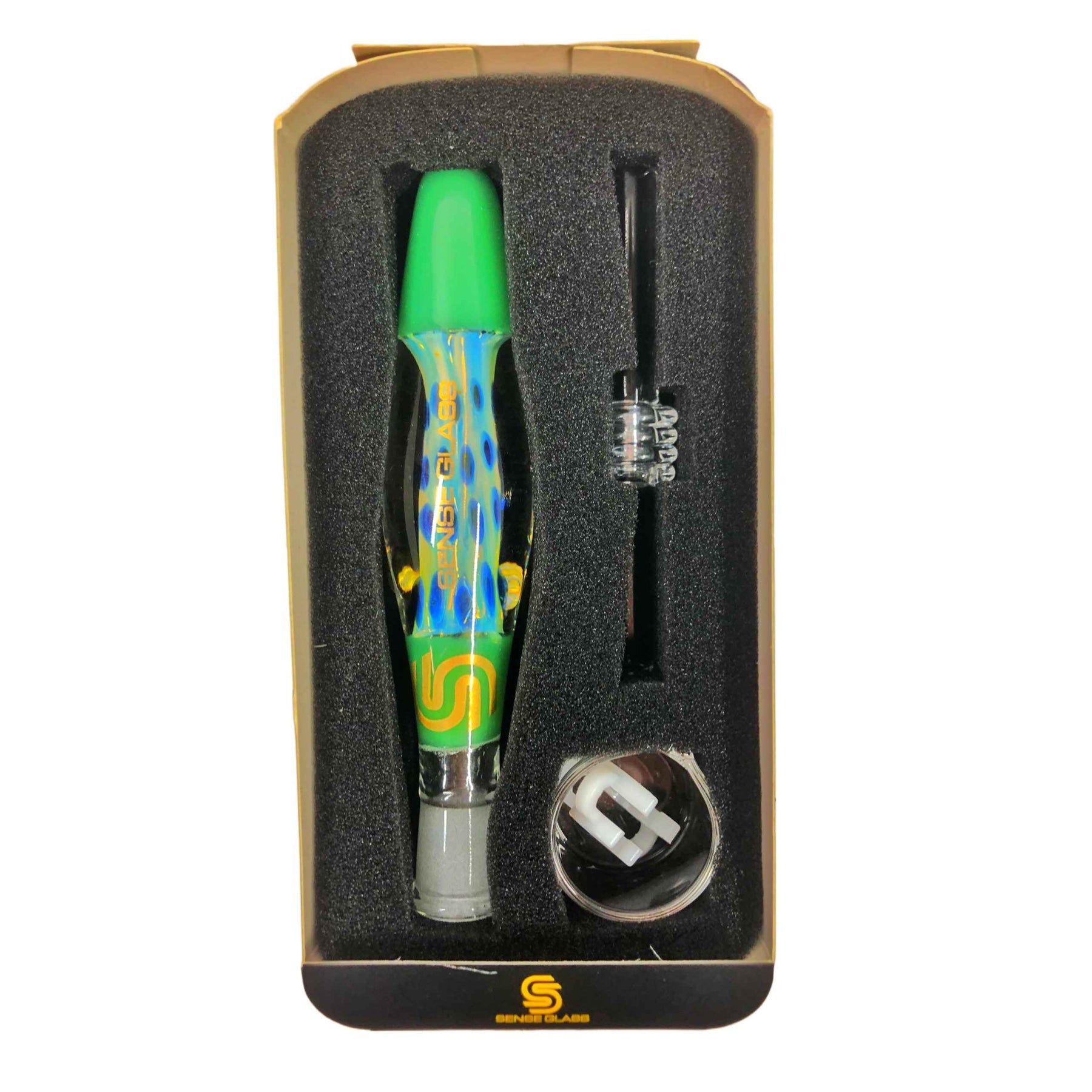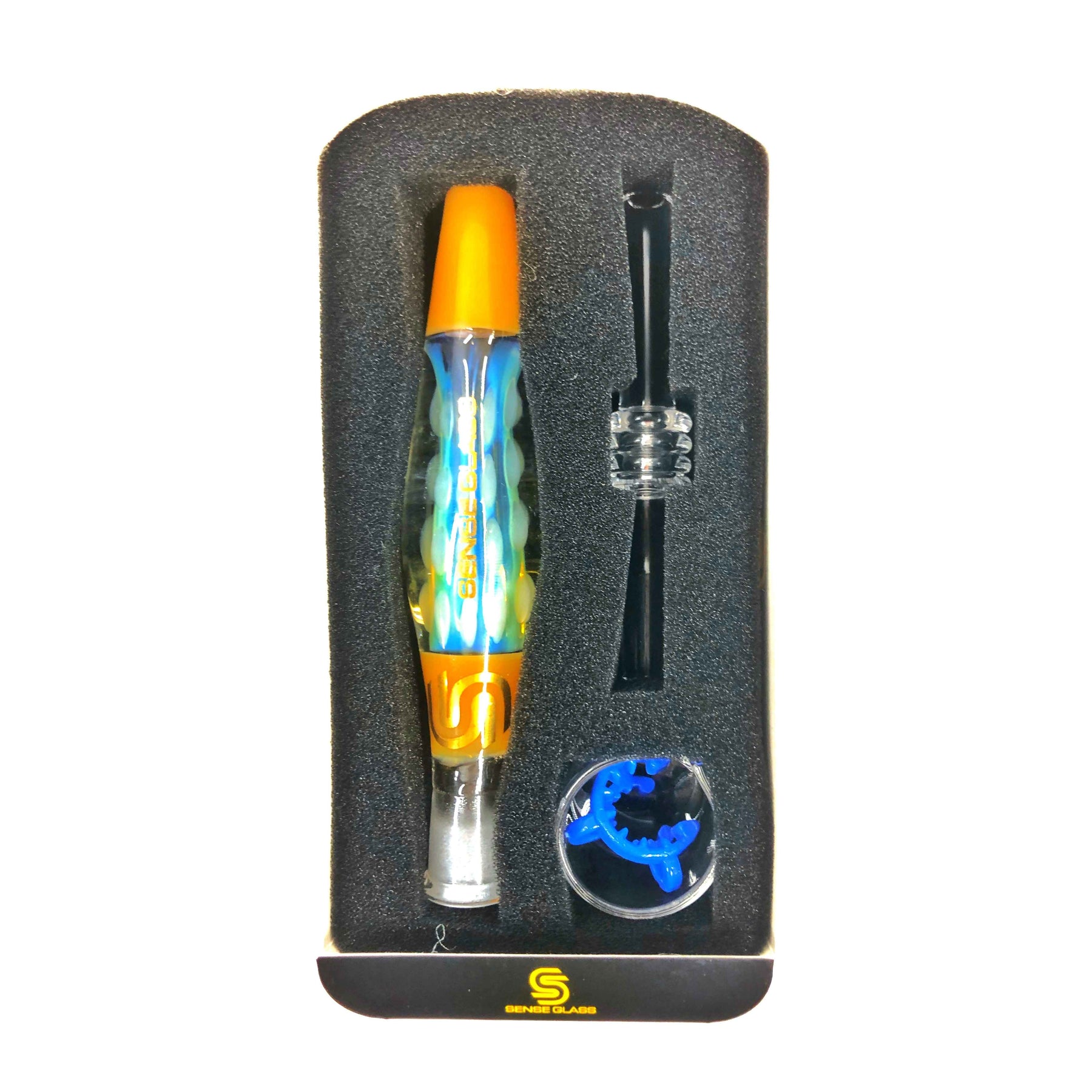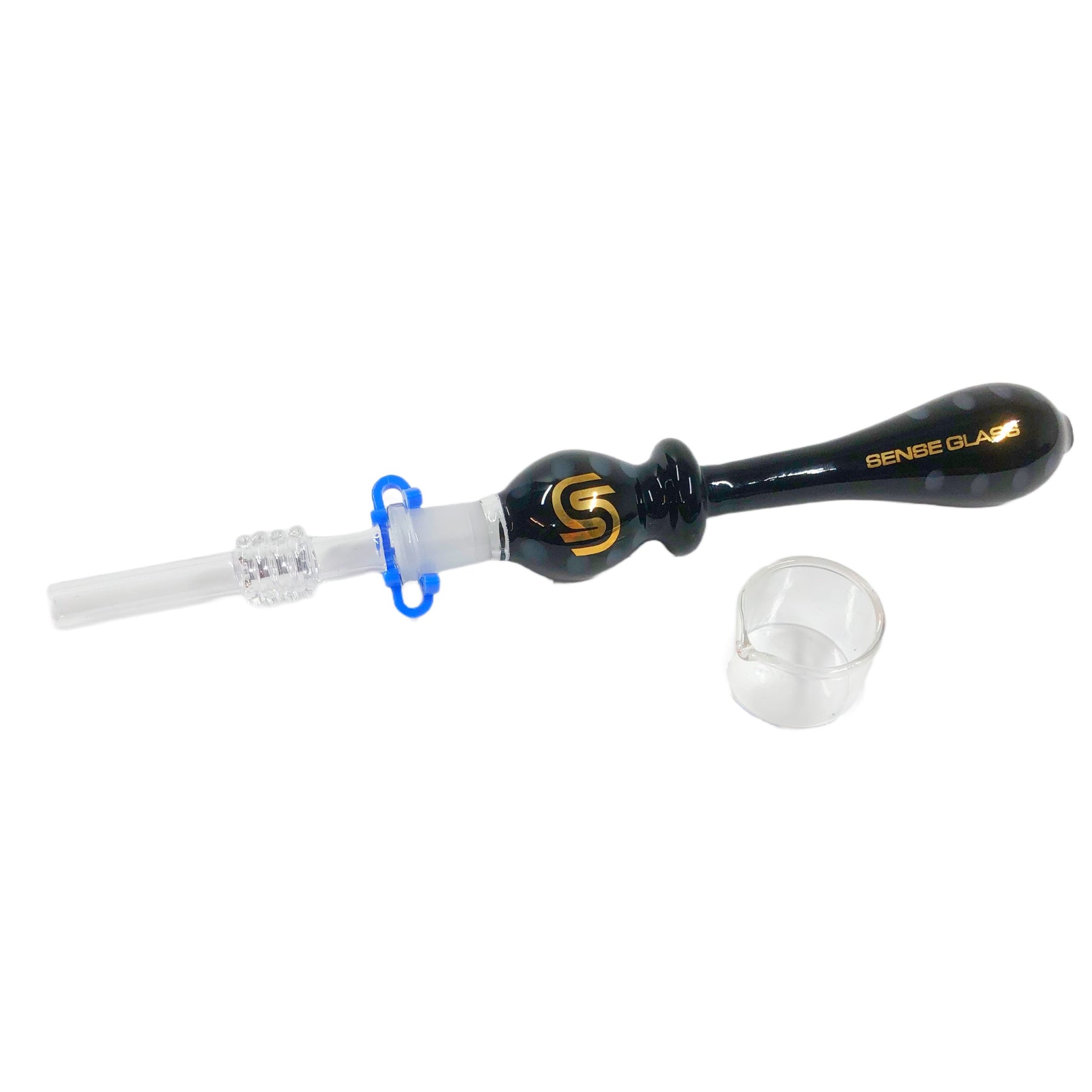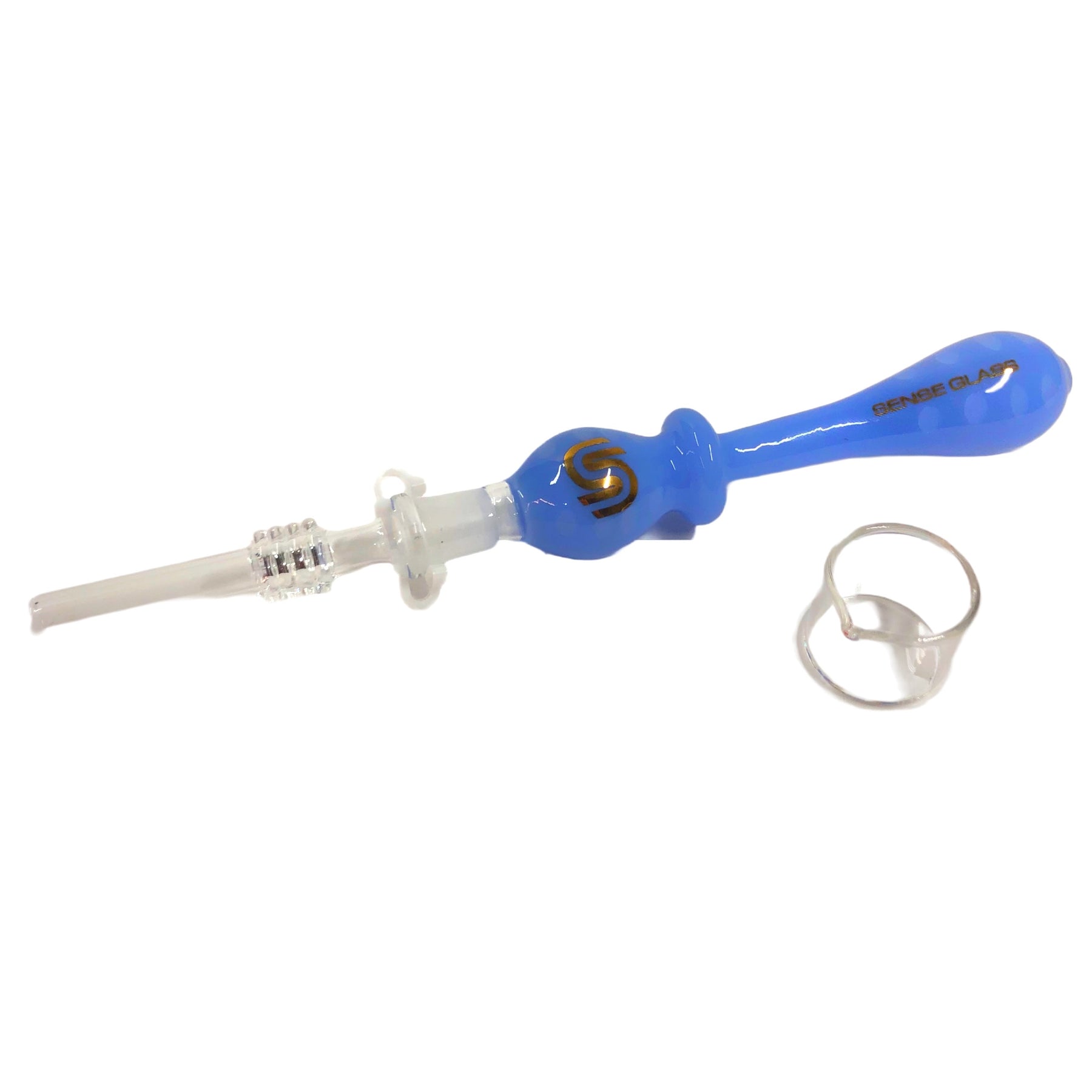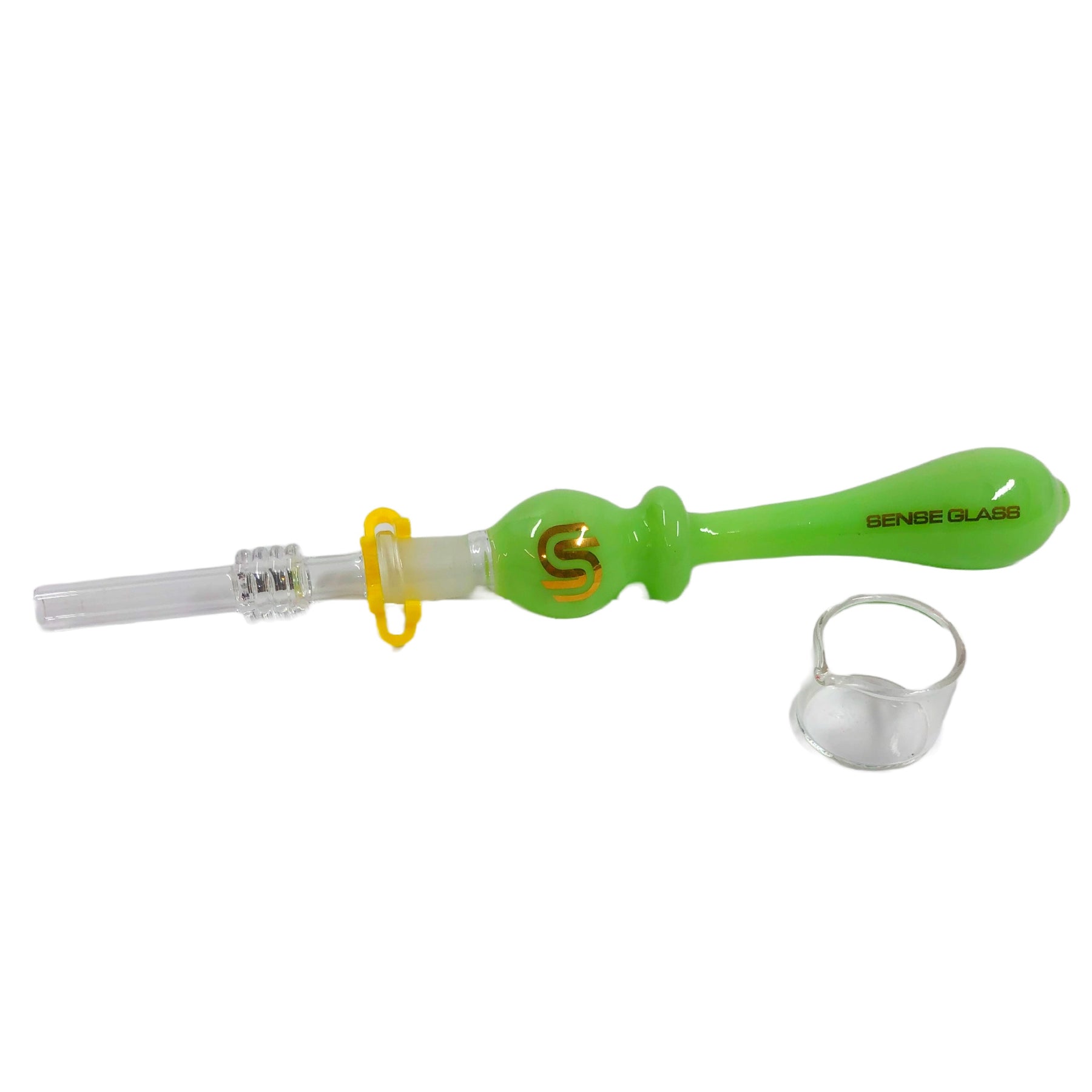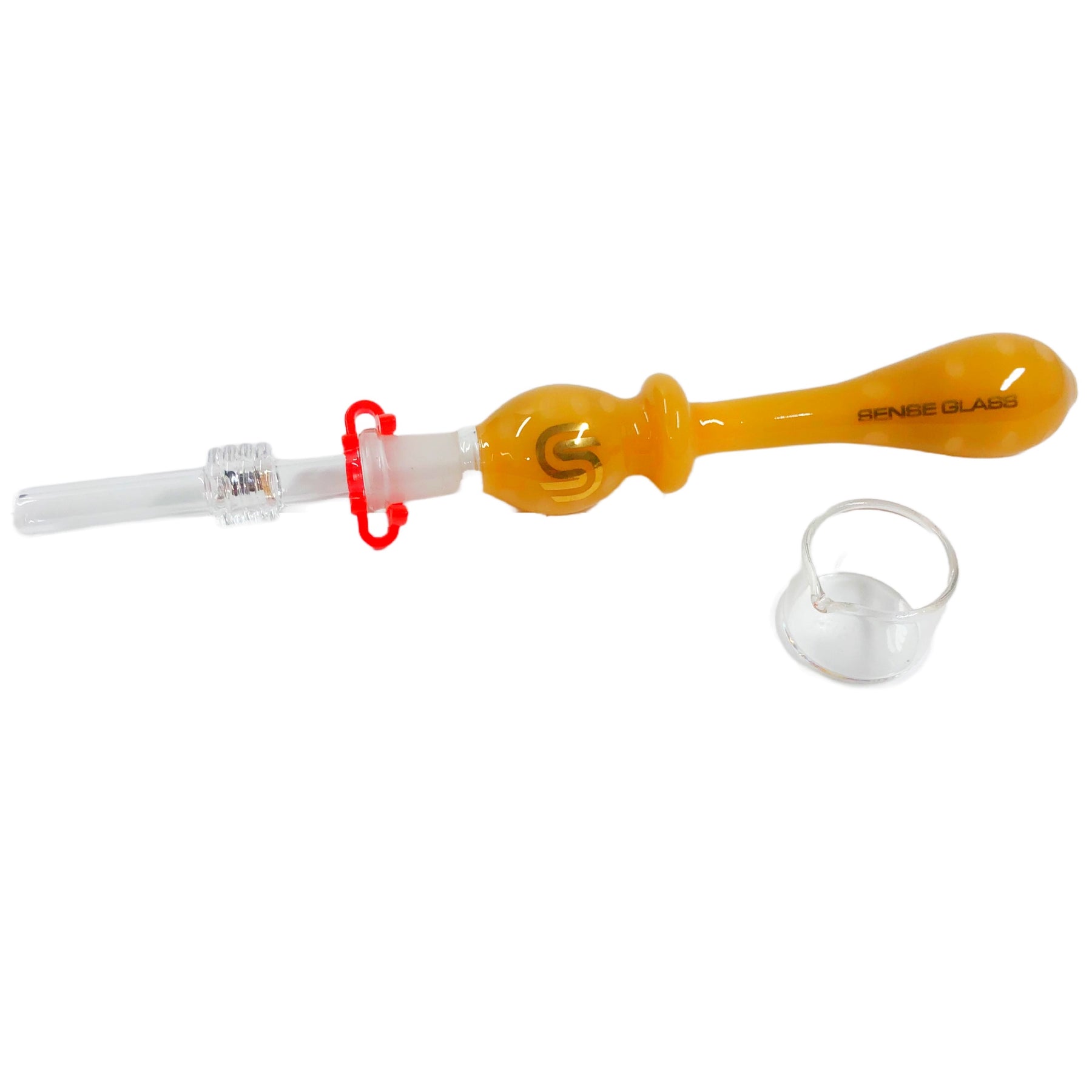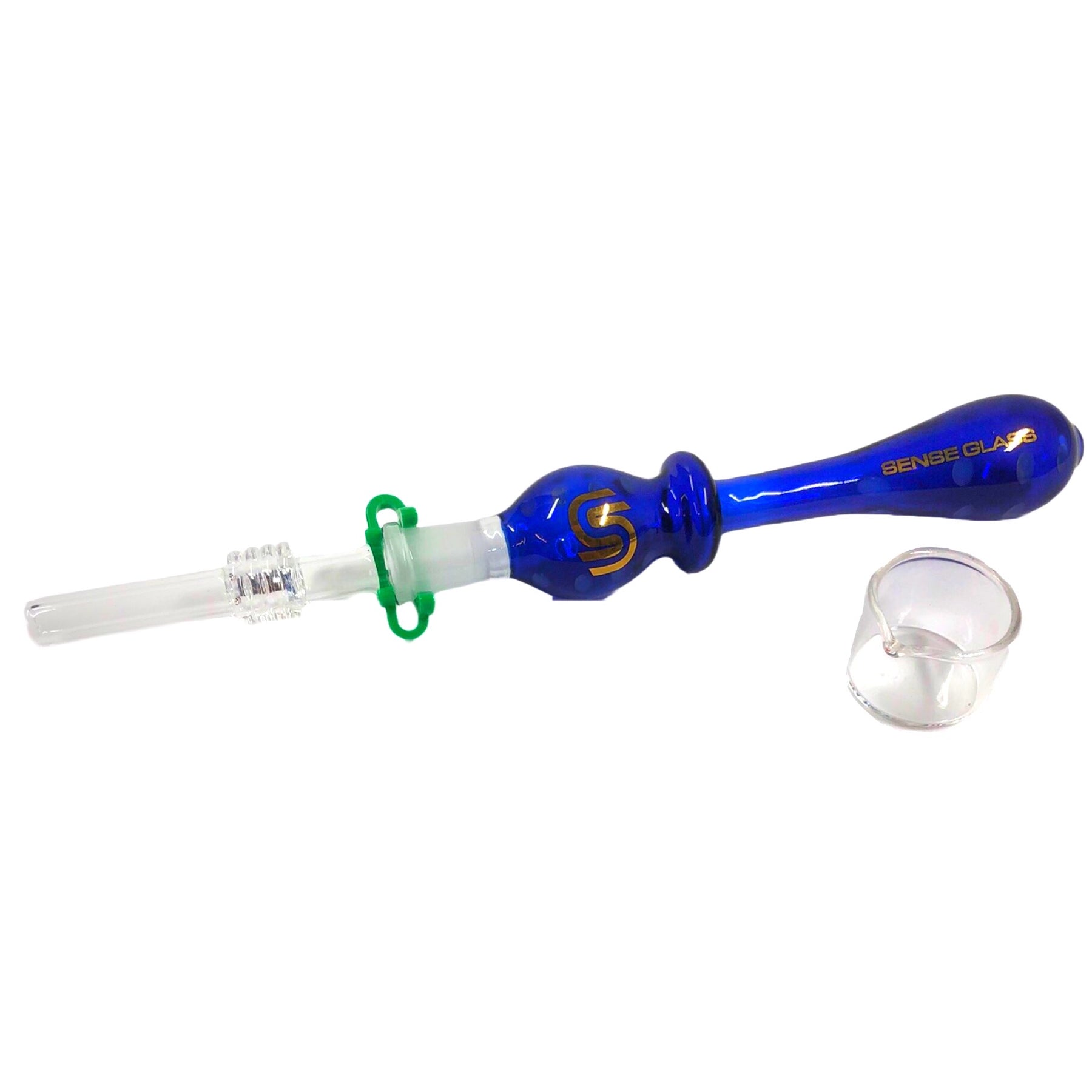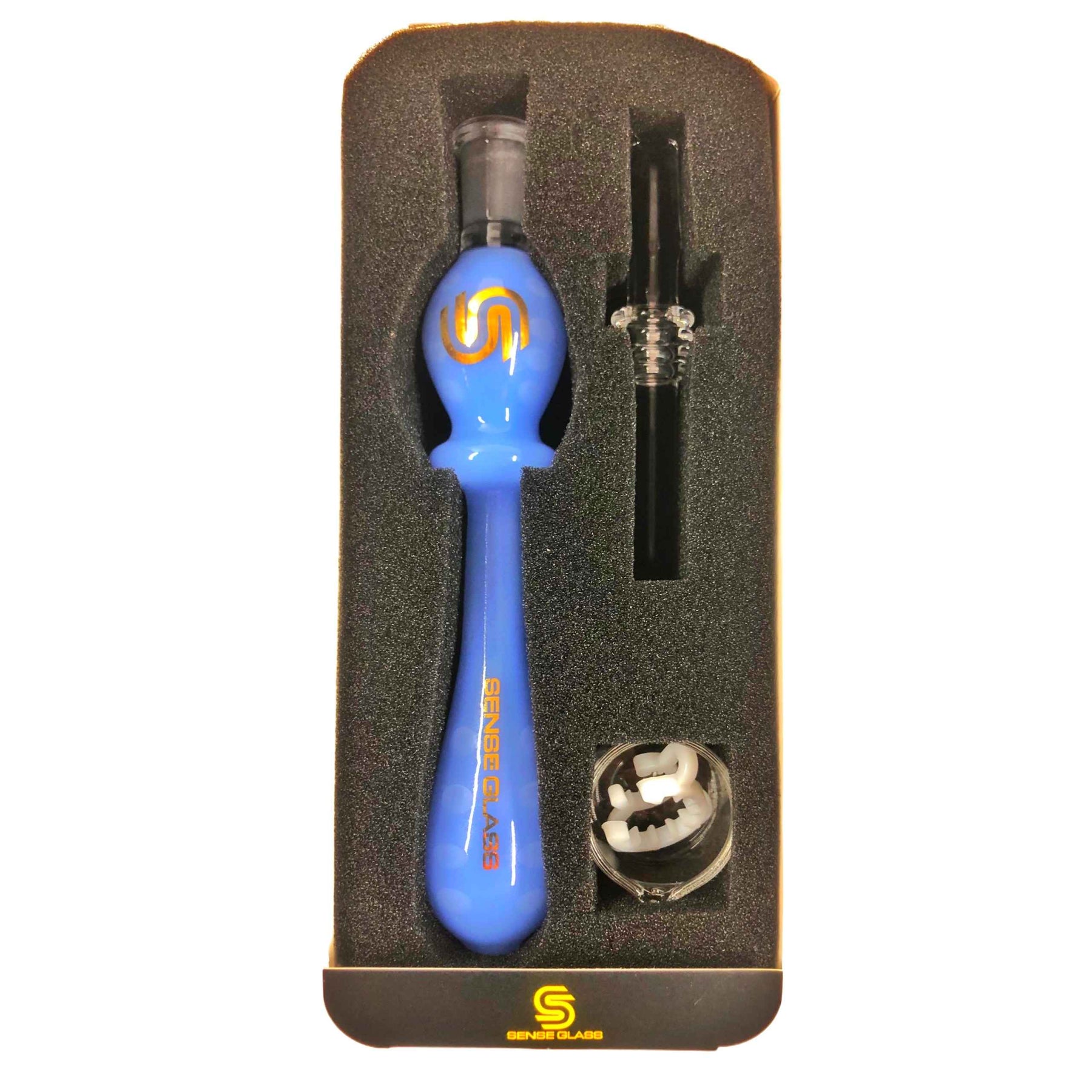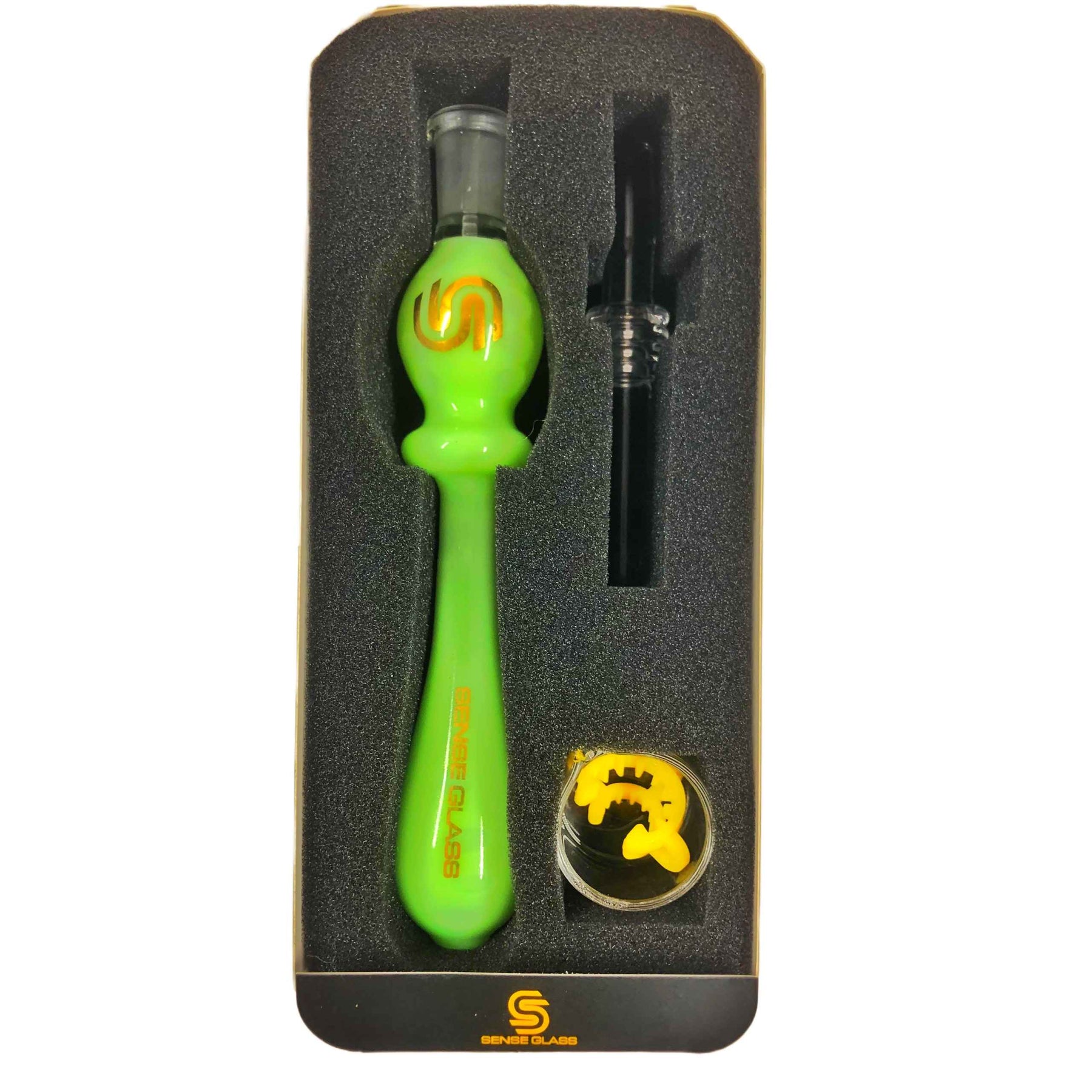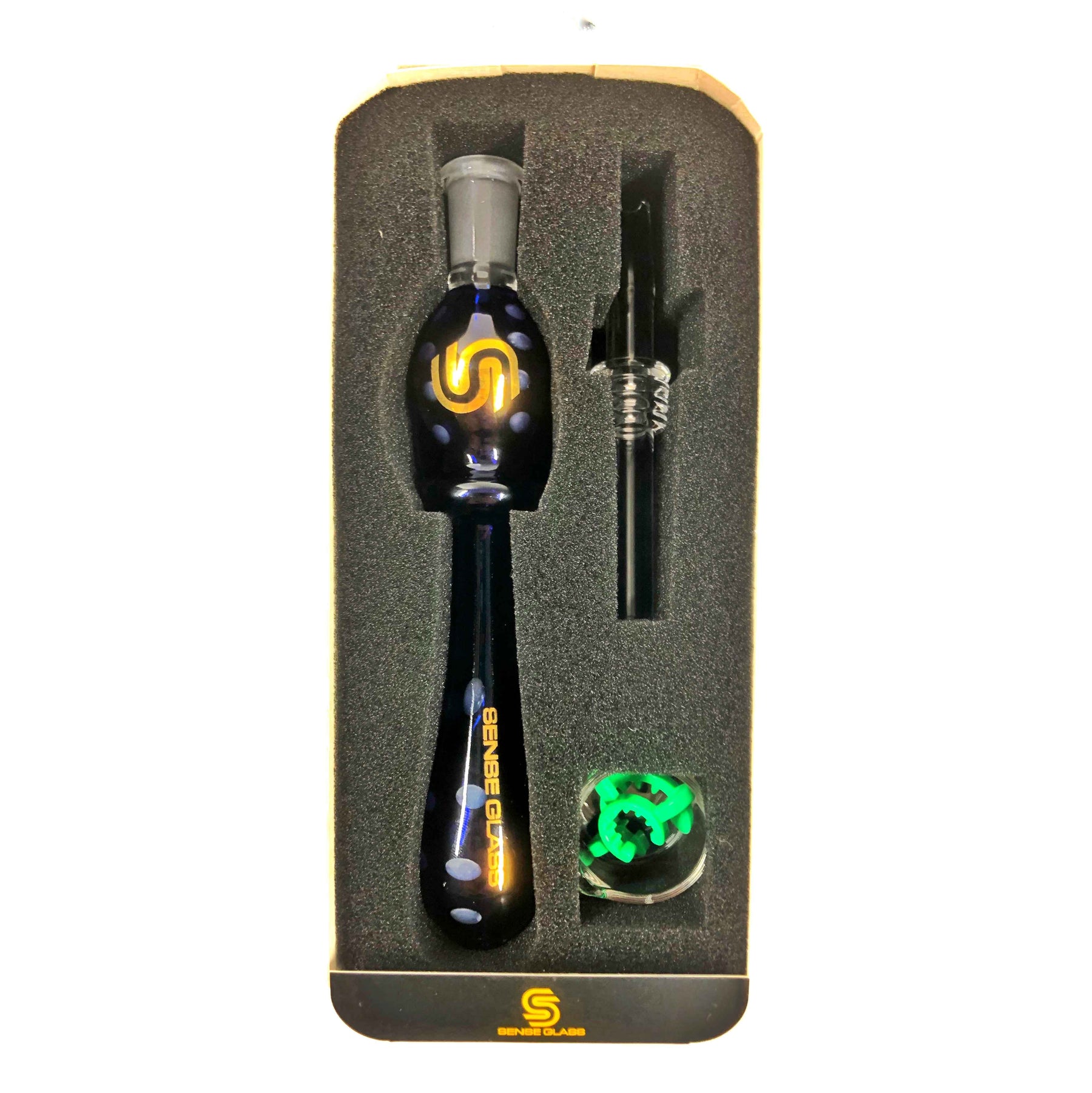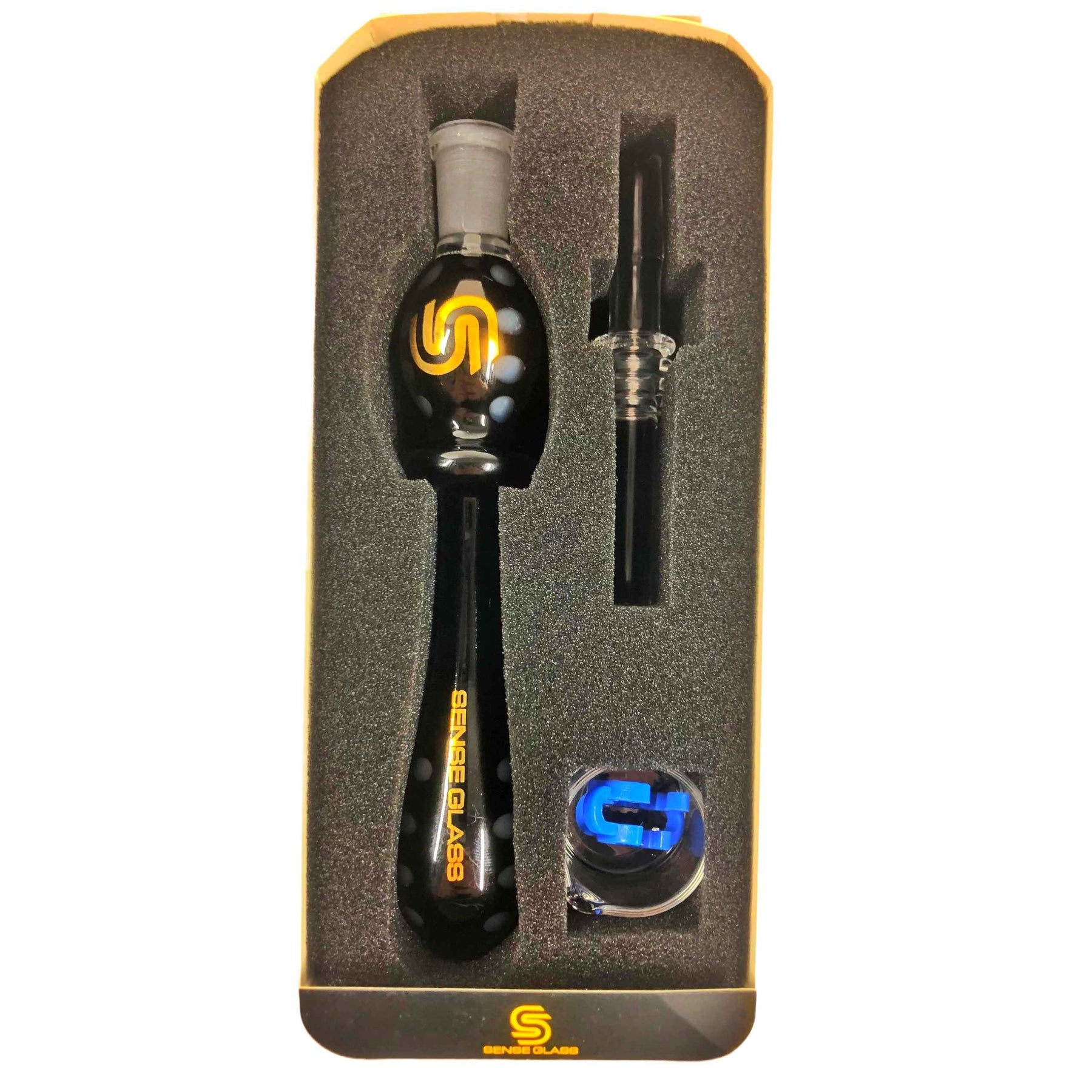 Sense Glass Nectar Collector in Custom Box/Case
This Nectar Collector by Sense Glass is like no other. It was carefully hand blown to aesthetic perfection. There are 3 unique design styles and a variety of different colors available.
This is the ideal dab straw for someone who wants to enjoy on-the-go dabbing but doesn't want to use cheap glass or silicone products. When using this piece, you can rest assured that you are using 100% American Made Glass manufactured by Sense Glass.
Not only are these nectar collectors beautiful, but they are also highly functional and practical. Every single one comes with a custom carrying case that includes:
Body of the Nectar Collector

Quartz Tip for Optimal Flavor

Clip to join each piece

Small glass container for holding concentrate
Three Different Designs:
Classic Design - Your classic dab straw look in 5 different colors
Bulb Style - This design is very similar to the classic style but features a thicker center piece to collect more wax residue
Tear Drop Style -  This design is slightly smaller than the others but it displays a breathtaking design in the middle. Truly a work of art.
Sense Glass Nectar Collector in Custom Box/Case
This product has such high quality glass; I have never regretted buying a Sense Glass product. I bought the yellow piece and it just looks perfect in my collection. Very small and handy too for on-the-go. Recommend.
Cool piece
Works perfect, over all I give this a 10 out of 10!