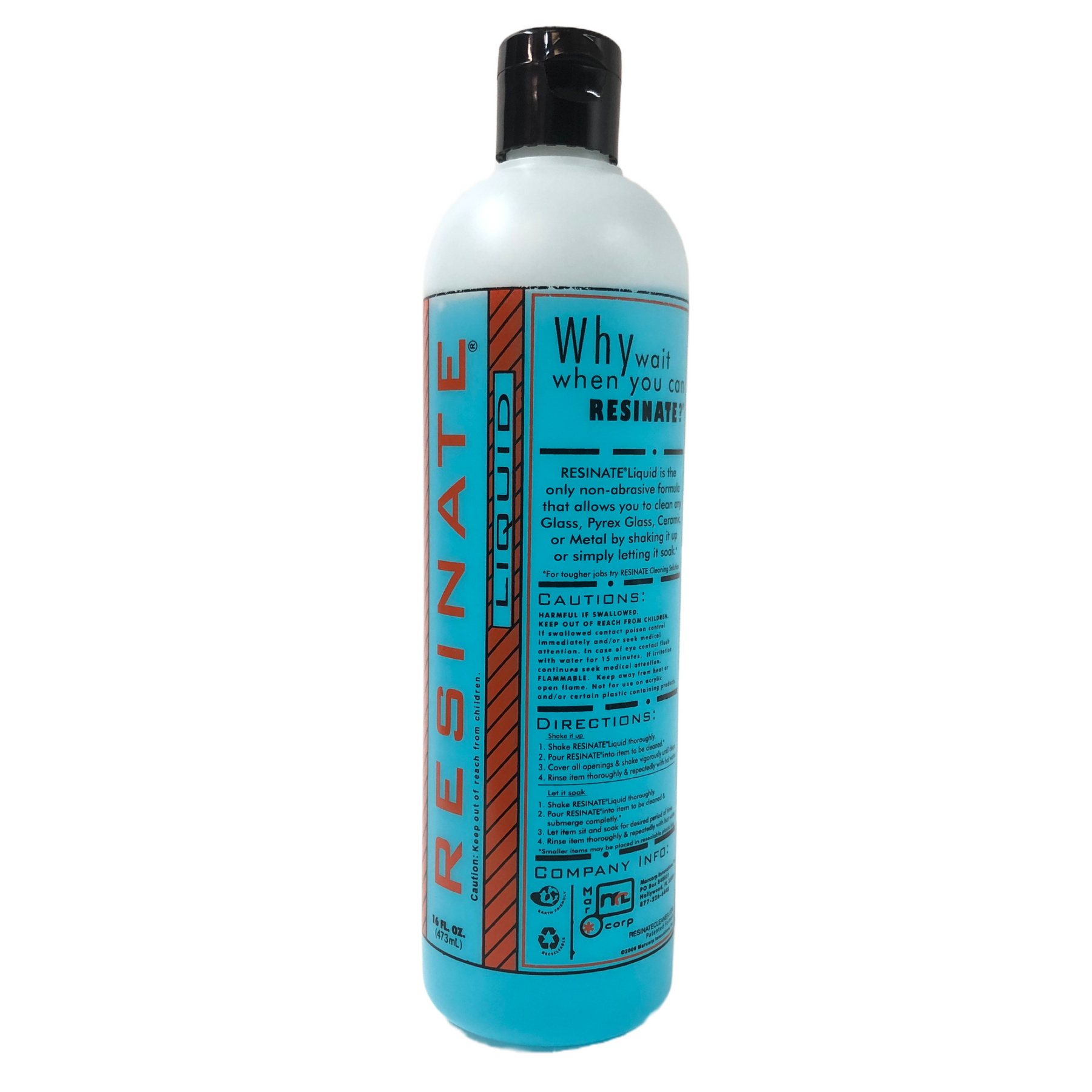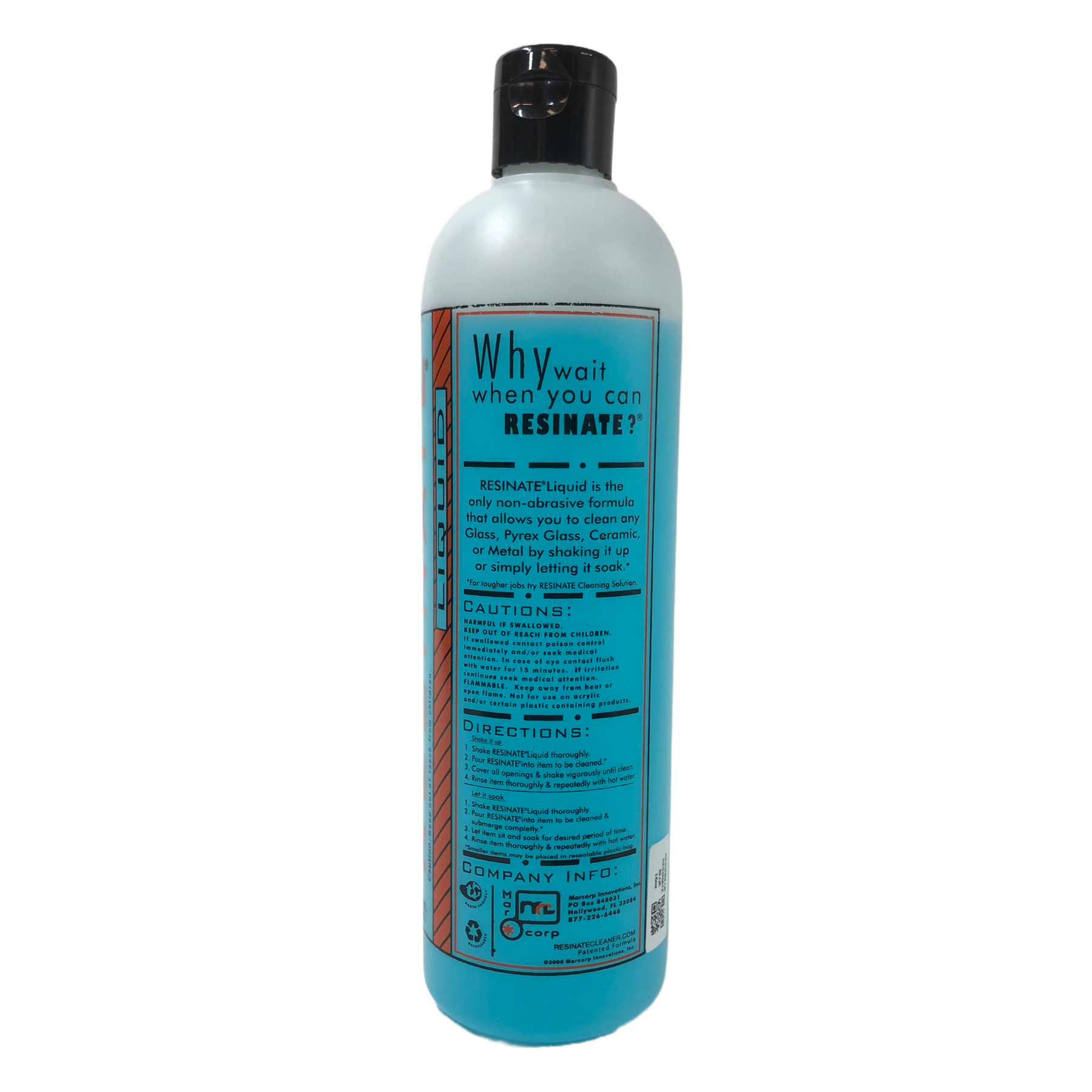 Resinate Blue Liquid Bong Cleaner 16oz
Tired of dirty, smelly bongs? Hate having guests over when your glass is dirty? Look no further! The Resinate Blue Liquid Bong Cleaner is the perfect solution. Keep your glass sparkling clean every time with this affordable and easy to use cleaning solution. Here at Golden Leaf we carry the best price on the internet, guaranteed!
This is the world's best non-abrasive cleaning solution, it provides rapid cleaning and disinfecting but also maintains the glass properly. Simply pour the liquid into your favorite bong or dab rig and shake it up or let it soak. It only takes a few minutes to get your glass looking brand new. Once the residue is gone, rinse your bong with hot water and now it is ready to use!
The Resinate Liquid Bong Cleaner works amazing with any glass, pyrex glass, ceramic or metal. Doesn't matter if you're smoking bud, hash, or the dankest of concentrates, this liquid is sure to get the job done. This formula is eco-friendly, biodegradable and contains no alcohol. It is a must have for any stoner who wants to keep their glass clean and presentable.
If you're bong has gone several months without proper care, or you want something that is stronger and can handle tougher jobs, check out our abrasive Resinate Cleaning Solution.
Resinate!
My go-to bong cleaner. Wish y'all did bulk discounts