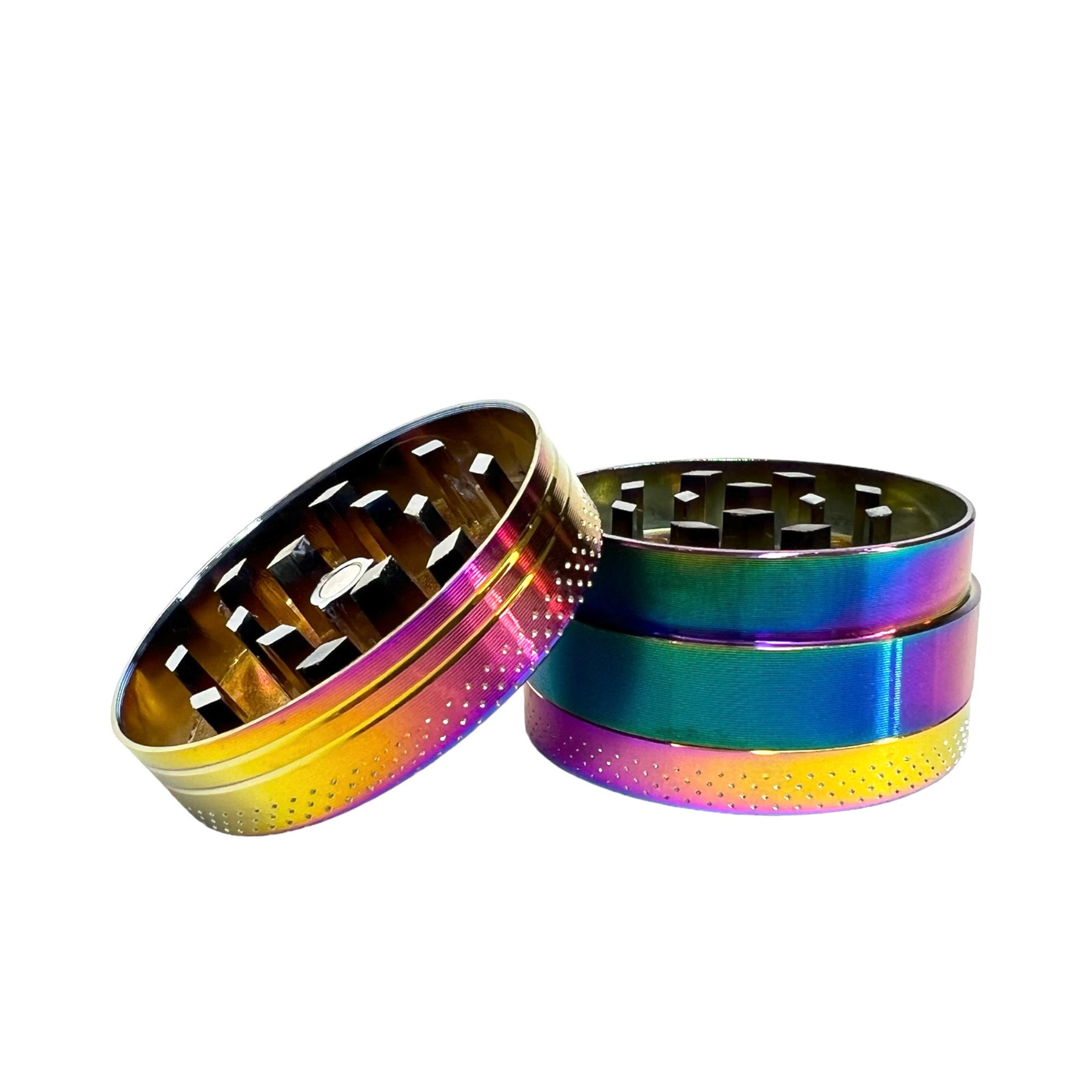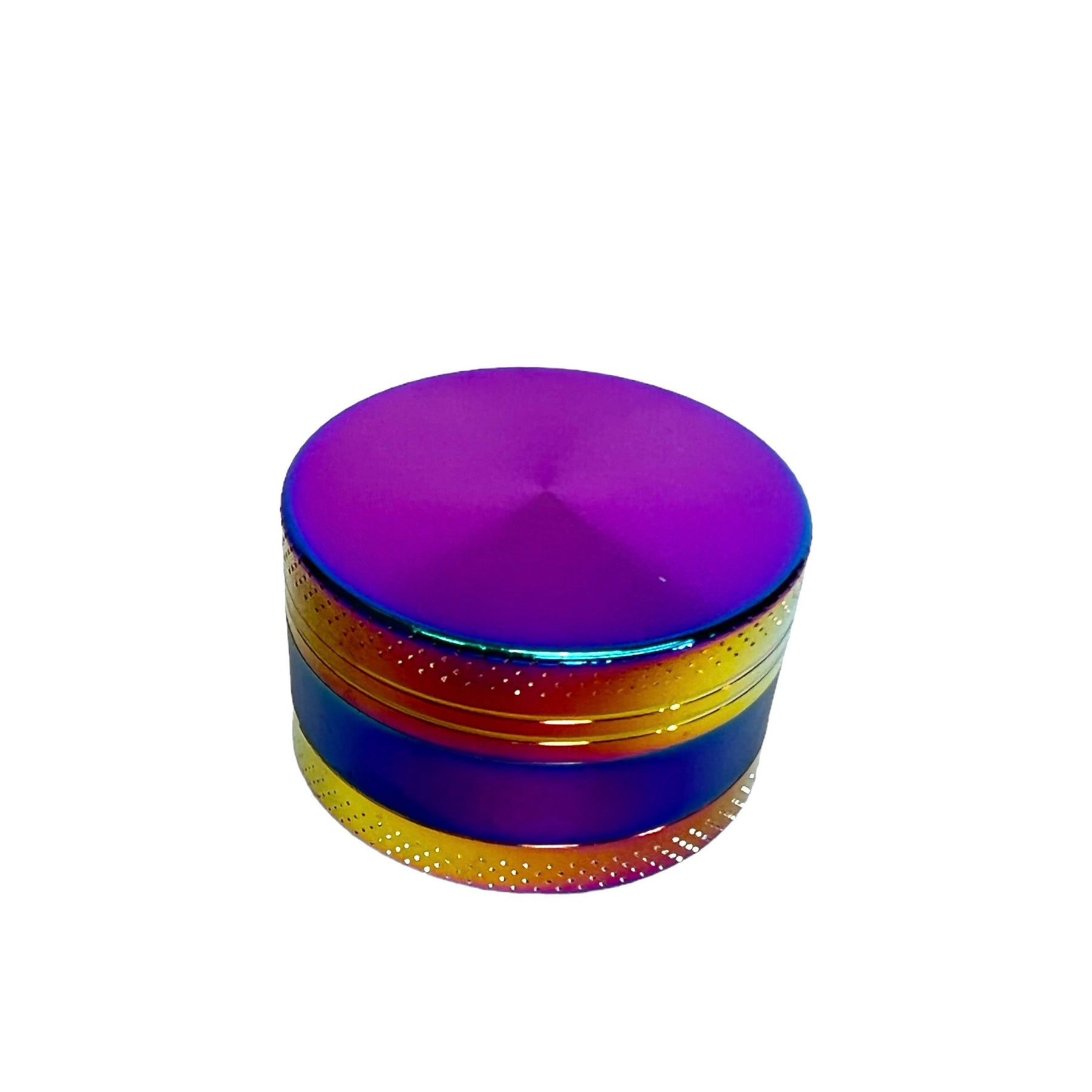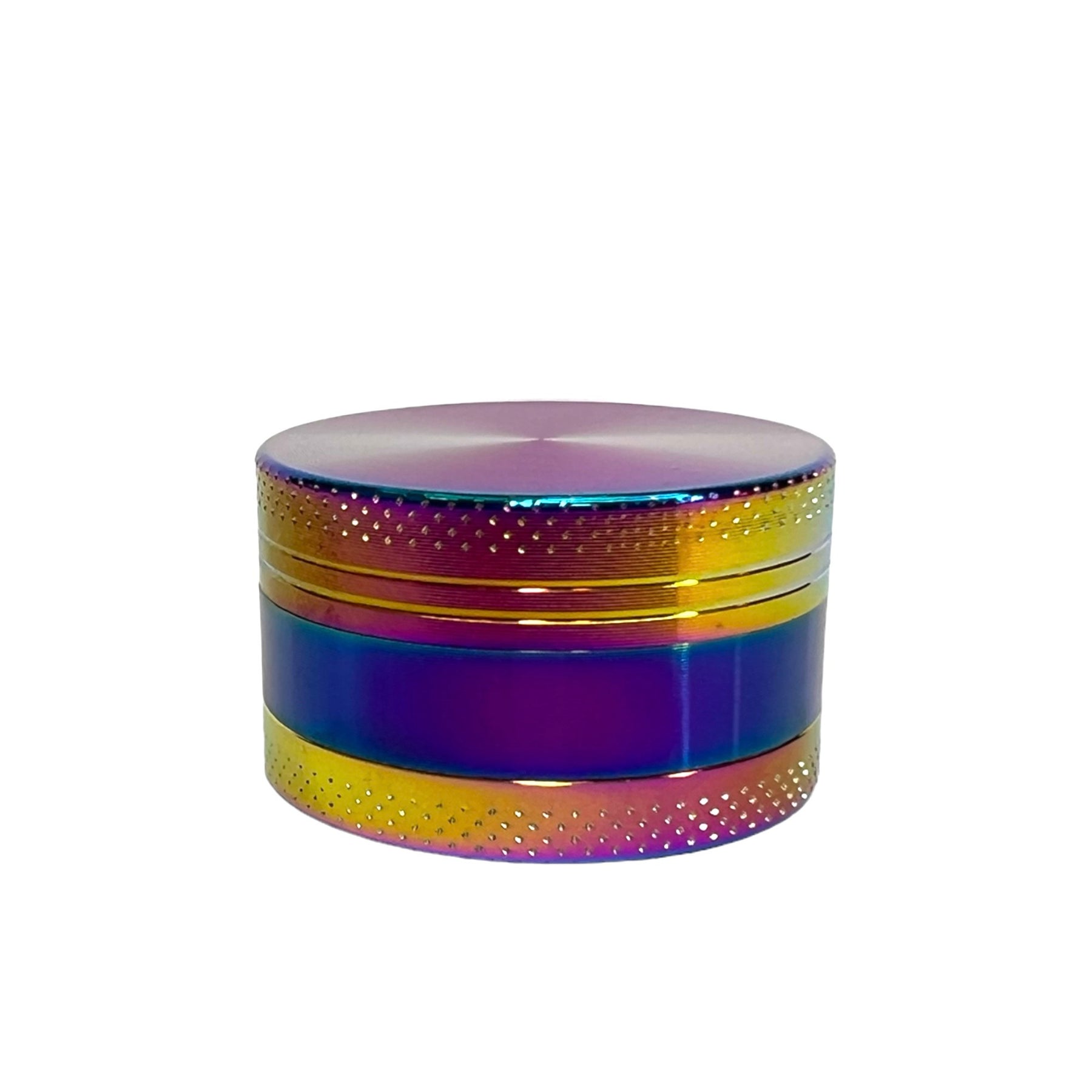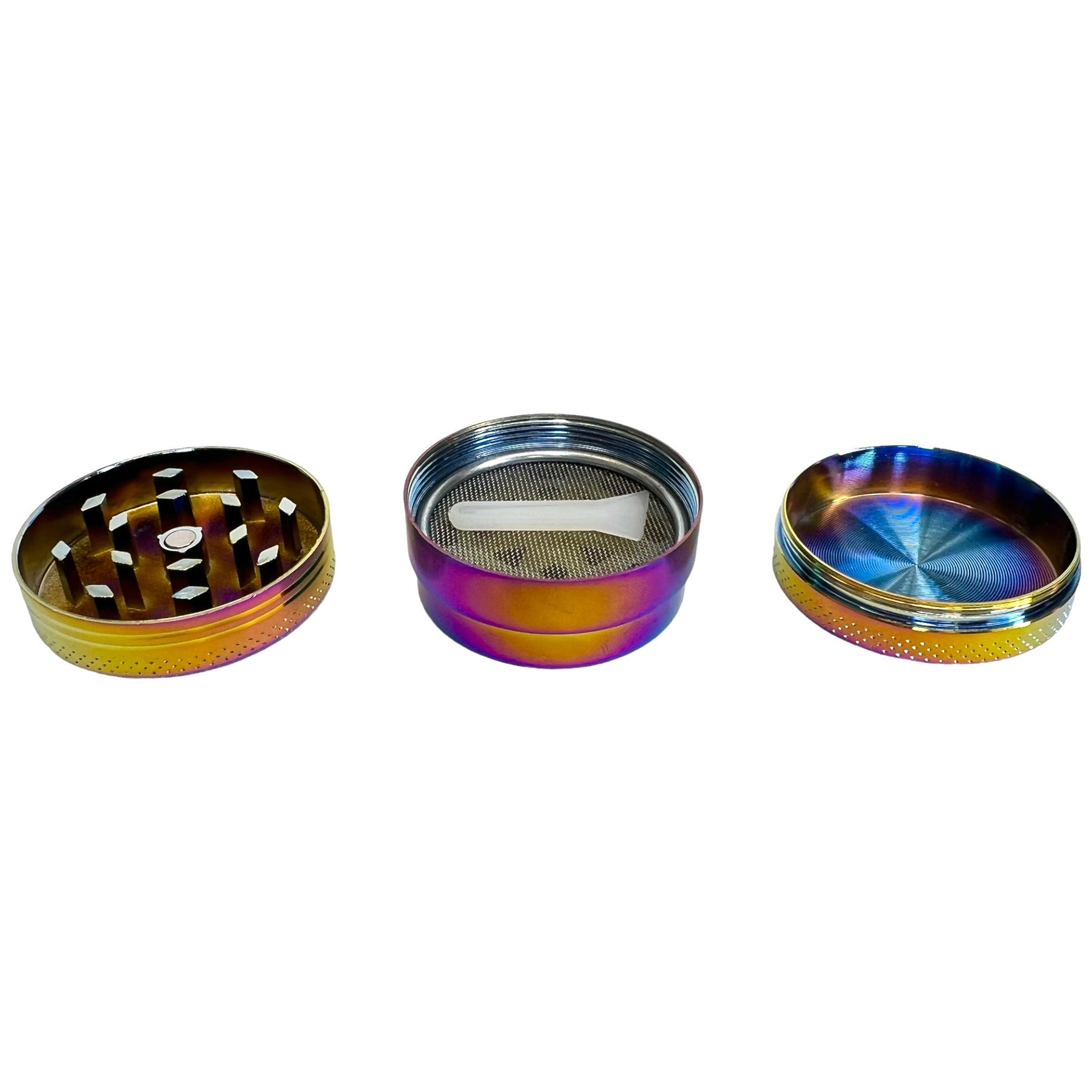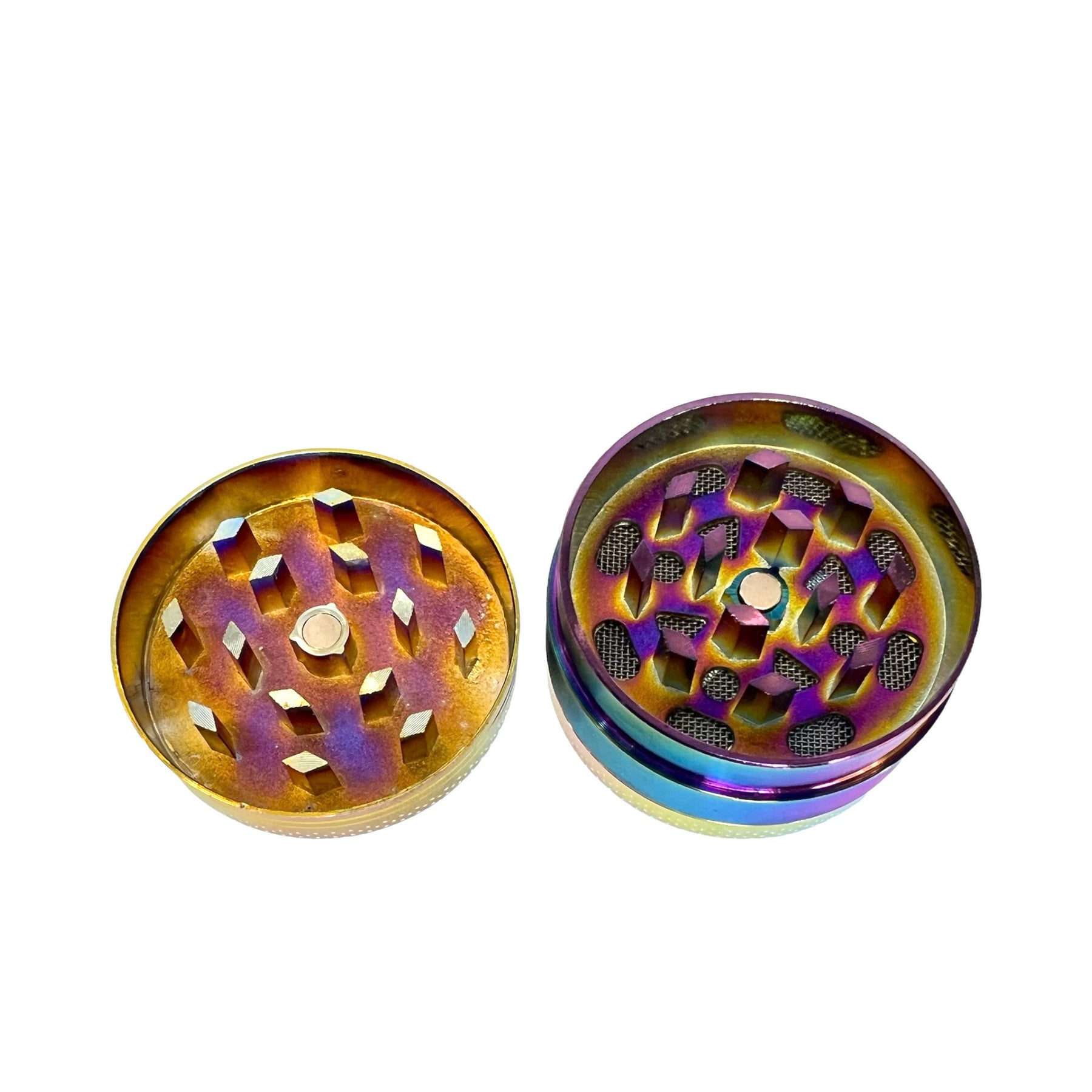 Mini Rainbow Grinder with 3 Pieces
The mini rainbow grinder is a small, super pocket friendly weed grinder that you can take anywhere. These are liked by those who want to be able to fit and conceal a whole grinder in your pocket. There are 3 layers, the first one grinds your herb, the second one stores it and the third one holds your kief. These mini grinders have a beautiful rainbow color that has a nice effect when reflecting light. 
Rainbow Grinder Features:
3 layers

Stainless steel

Specialized Rainbow color
Never grind your weed again out of style with a bulky grinder. This grinder truly proves that sometimes less is more.
mini grinder
I love how fun sized it is (: