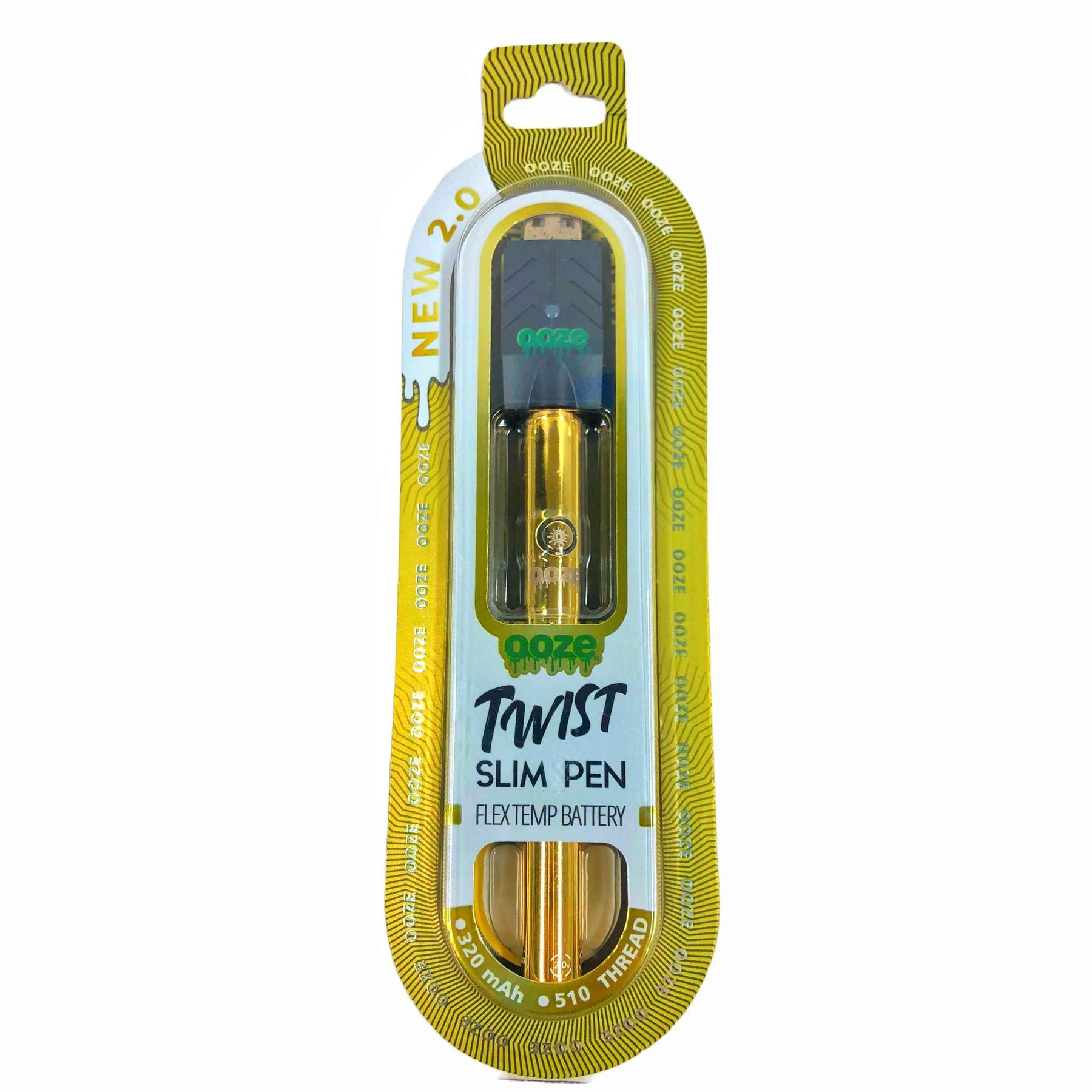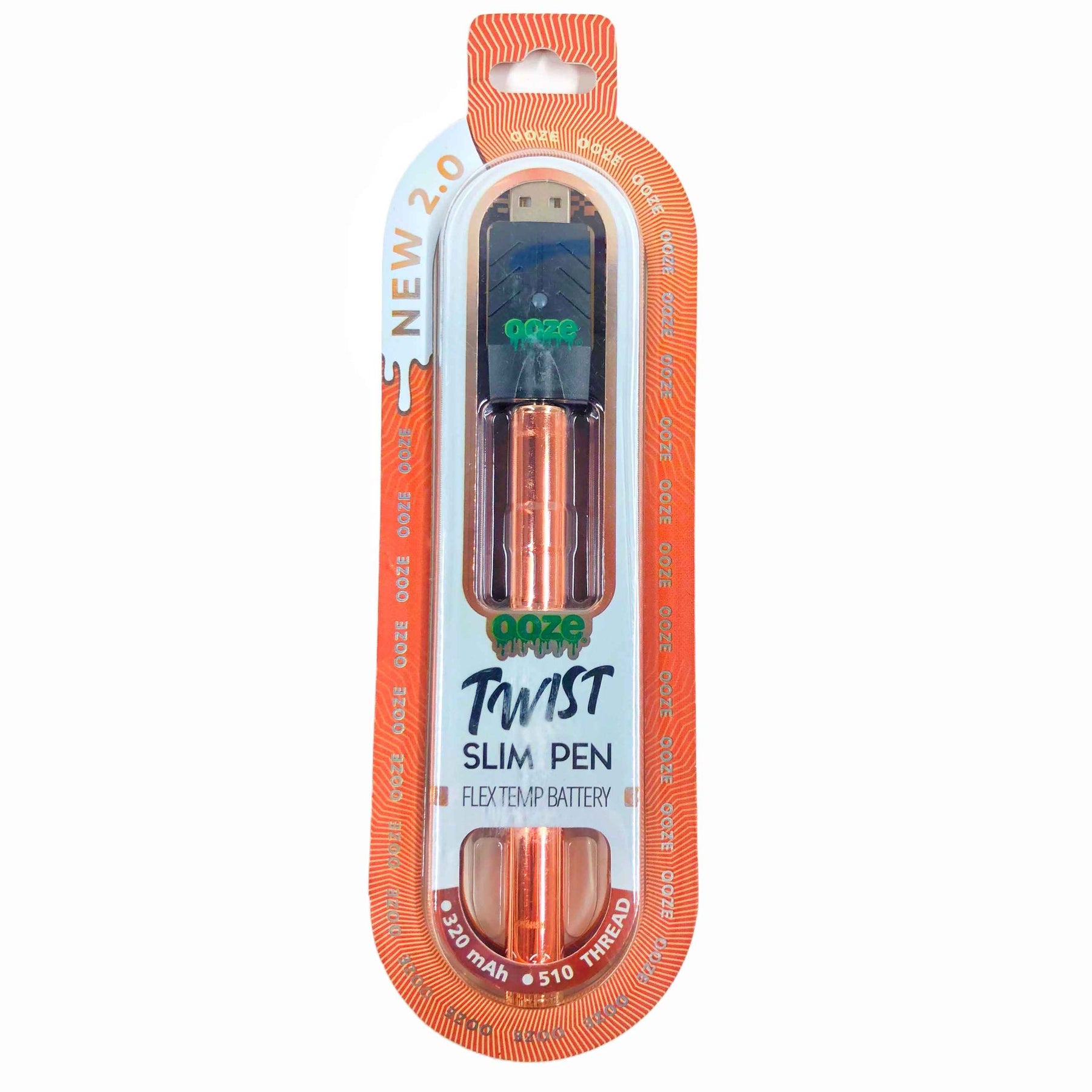 Ooze Battery 2.0 Slim Twist Pen
The Ooze 2.0 battery is arguably the best mainstream battery available in the market today. They are the most reliable batteries that one can get at a price point that anyone can afford. Ooze is a brand known for its build quality and reliability, they have a great number of products out on the market that have proven to be reliable and always at the best price point. 
Included with the battery is the 510 thread charger to charge up your Ooze 2.0 battery. In addition to this, the Ooze 2.0 features adjustable temperature so you can customize your experience with this amazing battery.