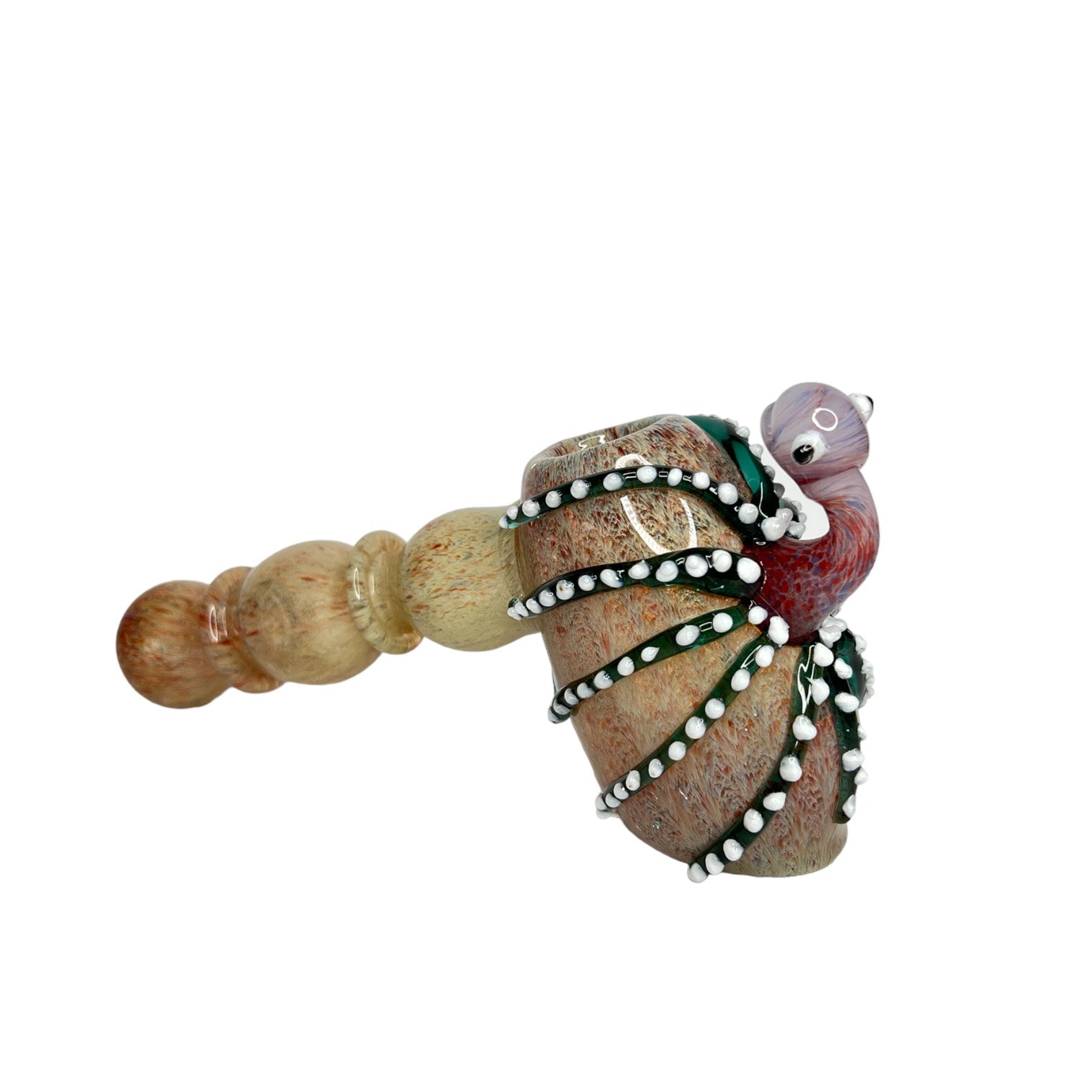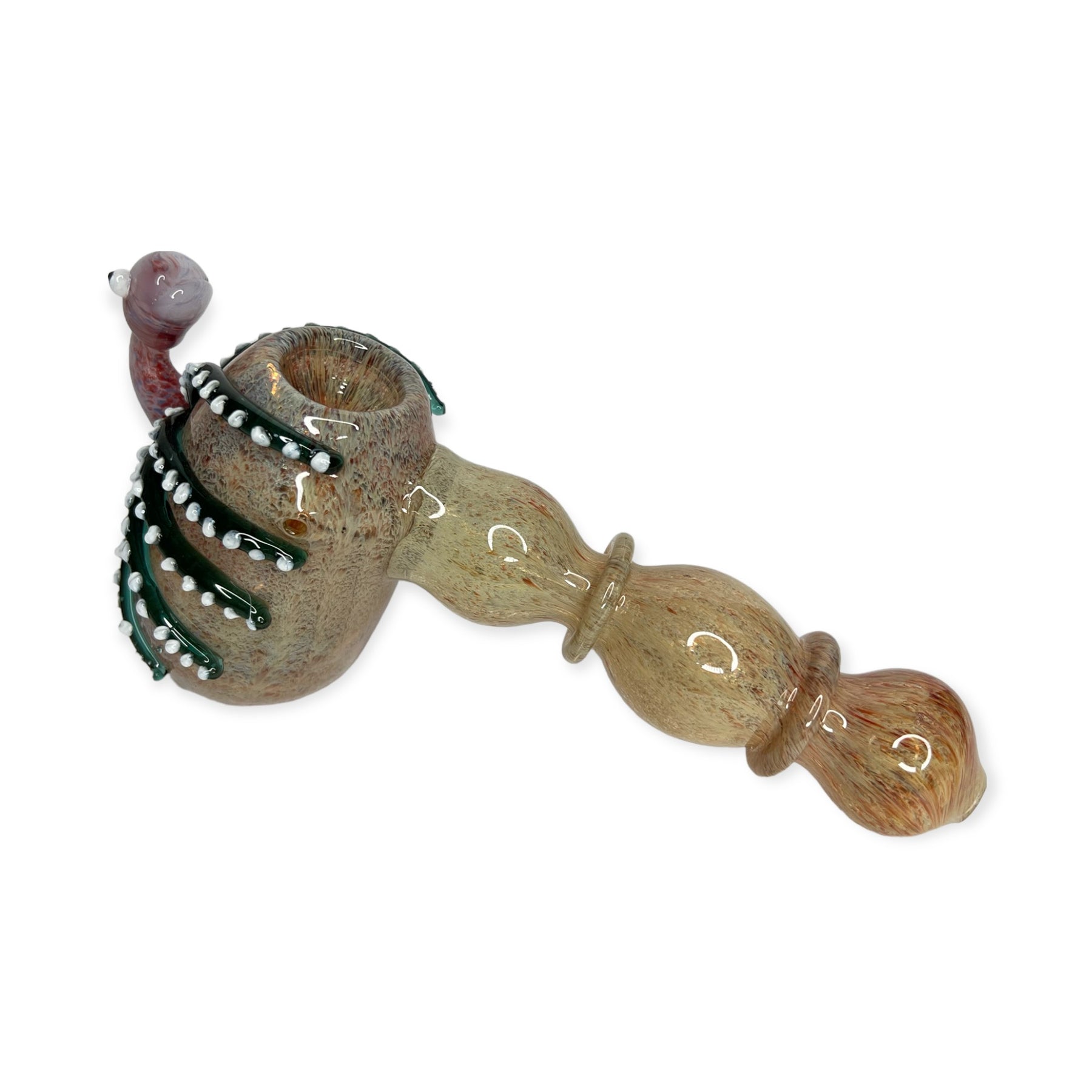 Octopus 8-inch Hammer Bubbler
Tired of your standard pipes? Want something that all your friends will wish they had? This Hand-Crafted Octopus Bubbler will blow your socks off! 
This bubbler pipe was created with careful attention to every single detail. From the colorful base of the pipe to the small octopus wrapped around the end, this bubbler is simply like no other. Experience the feeling of smoking with a premium pipe and get yours today!
This pipe is also made from a very high quality and thick glass so you can be sure it survives small bumps and scratches. It also has a heavy feeling to it which adds to the premium smoking experience.
Not only is this bubbler beautiful, but it also has amazing functionality. It is perfect for taking massive rips due to its large bowl and long handle. It also has a chamber that you can fill with water if you want to have a smoother hit.
Features of the Octopus Bubbler Pipe:
8 inches long

Hand-Crafted Detail

Thick, Heavy Glass

Choke/Carb Hole for measured hits

Optional water filtration
How to Use this Unique Bubbler
Pour water into the bowl until the bottom of the stem is submerged water

Take a test drag to make sure you have the right amount of water

Dry your bowl and place your herbs or tobacco

Cover the carb hole with your finger

Light up your bowl and slowly inhale

Once smoke fills the chamber, release the carb and rip it!

Admire your beautiful and functional smoking tool
Amazing Piece!
Bought this pipe after eyeing it for a few weeks and I was very excited to receive it. It is quite heavy for the size. Fast Shipping!