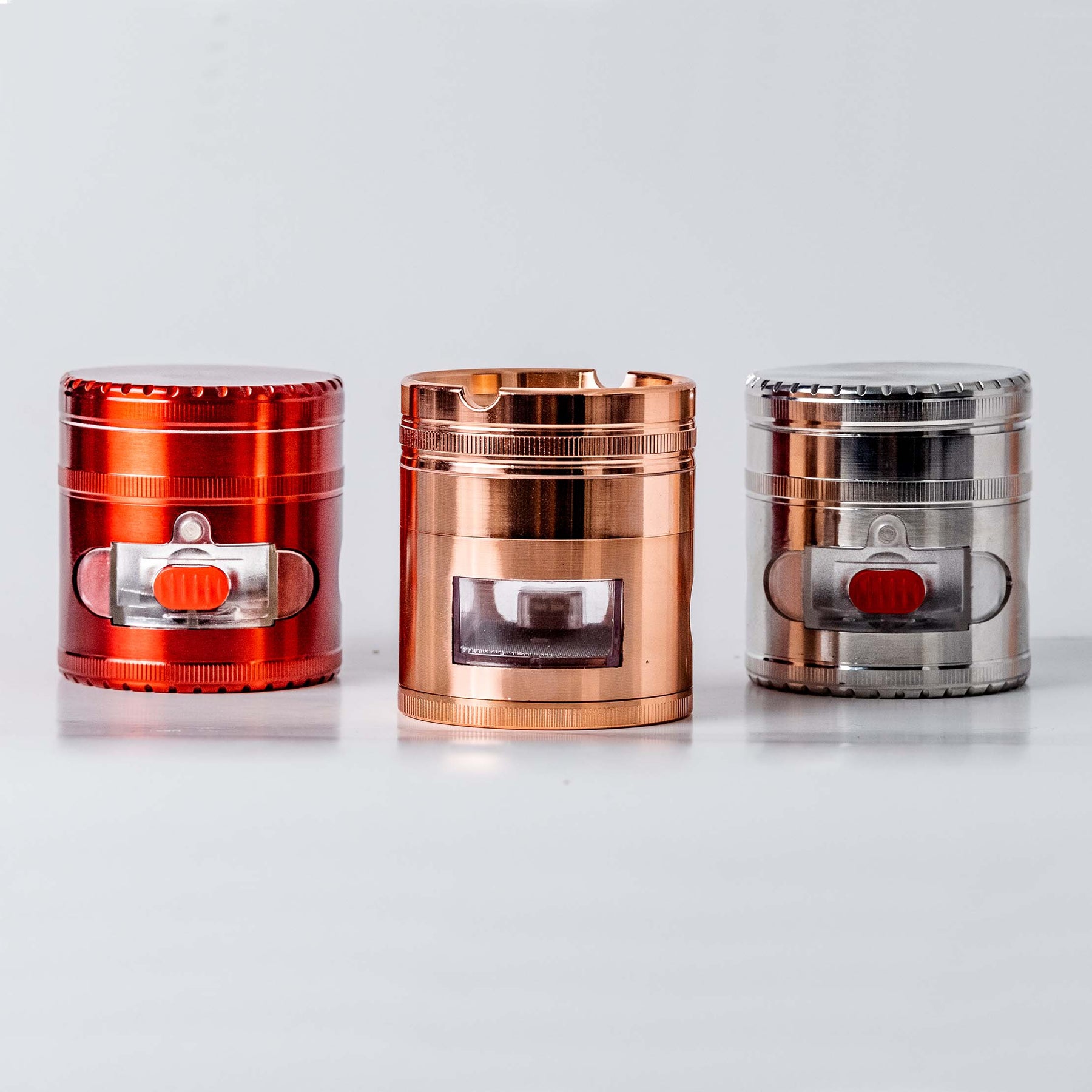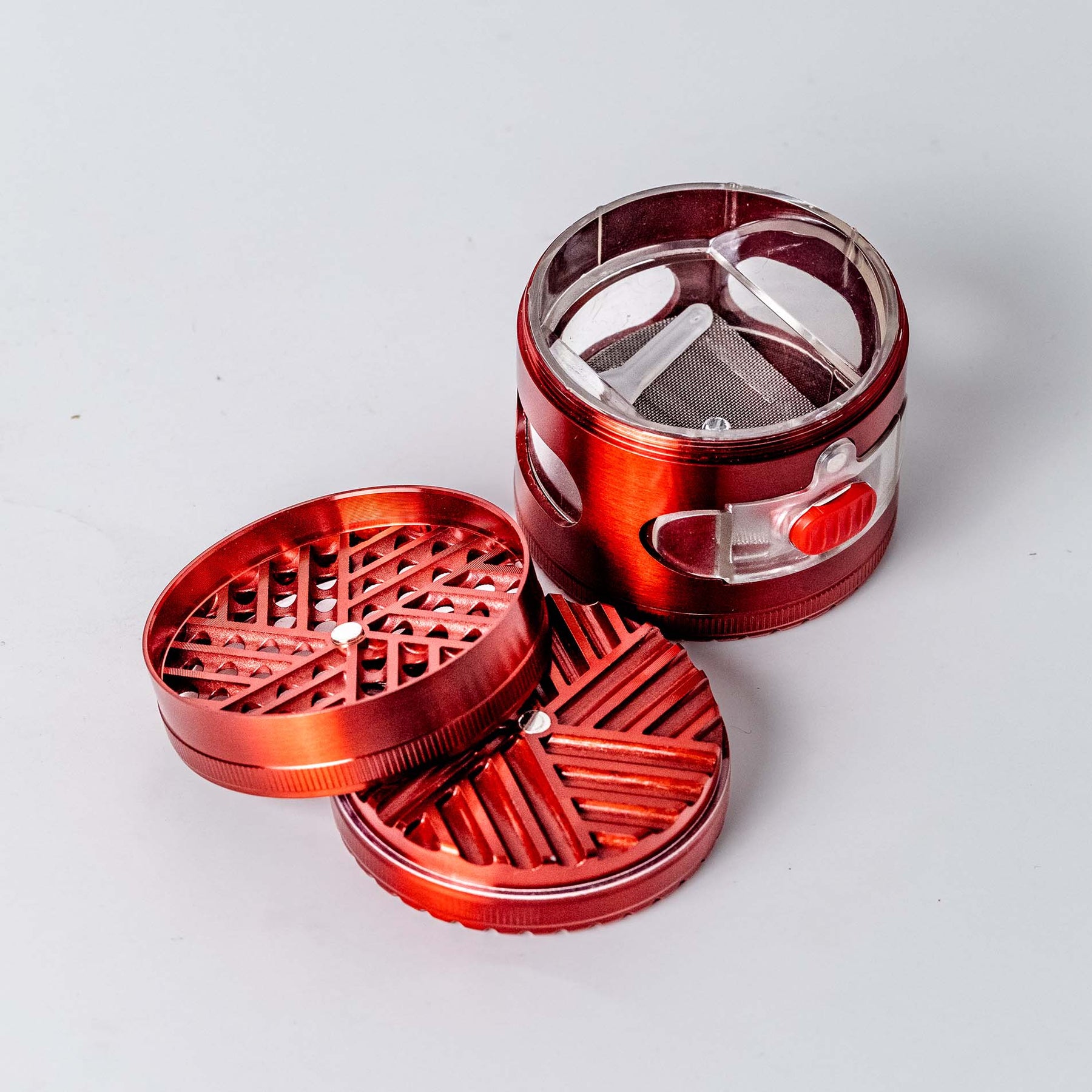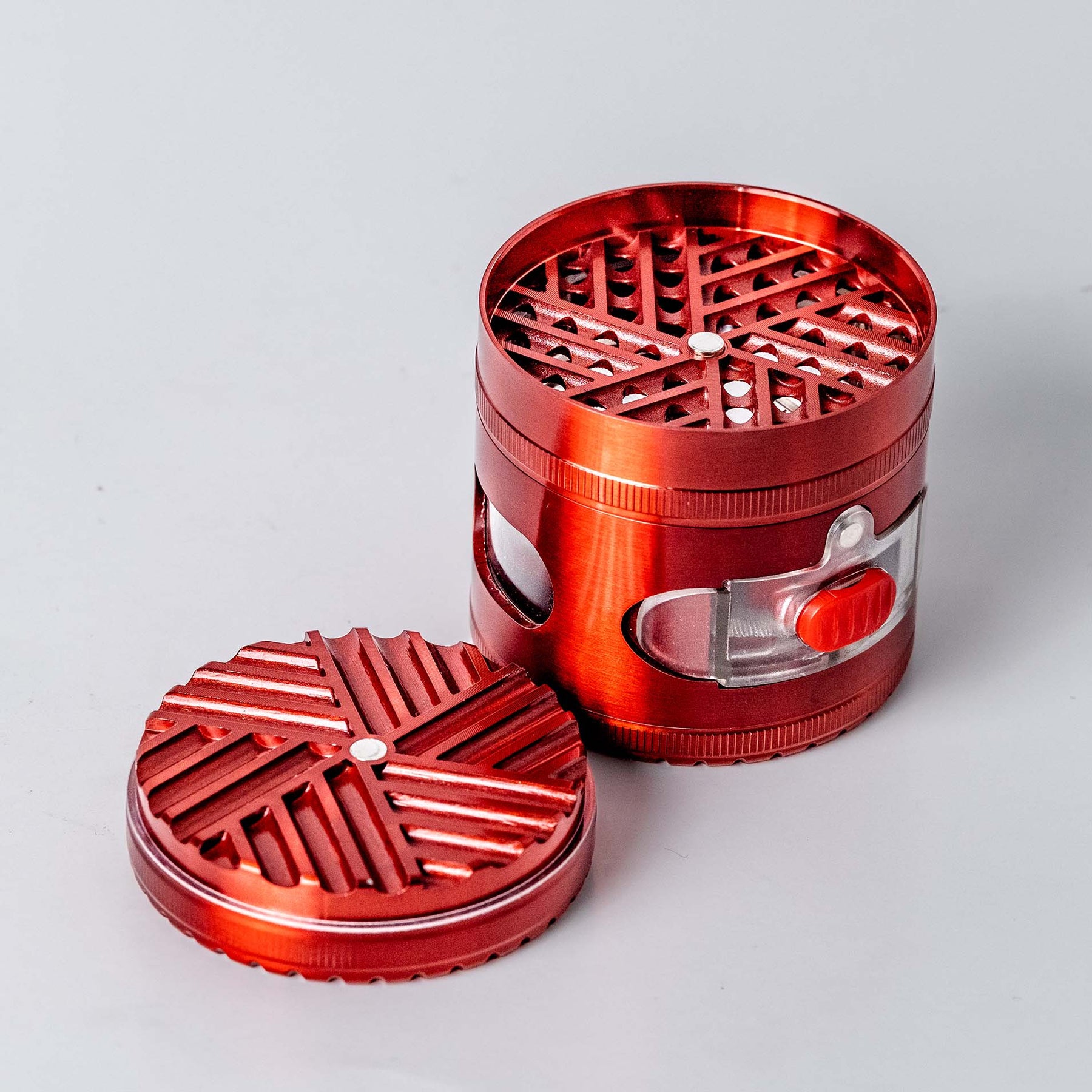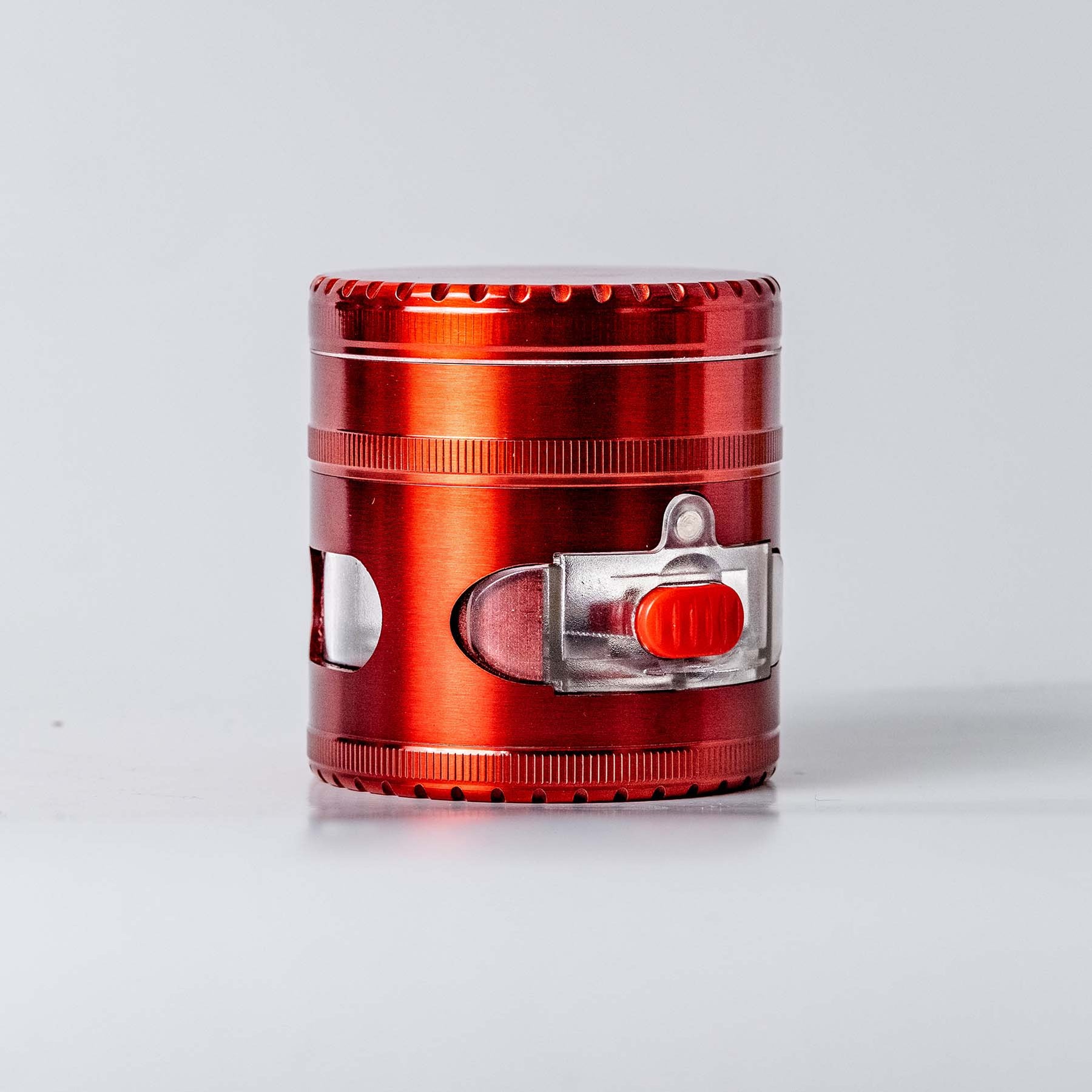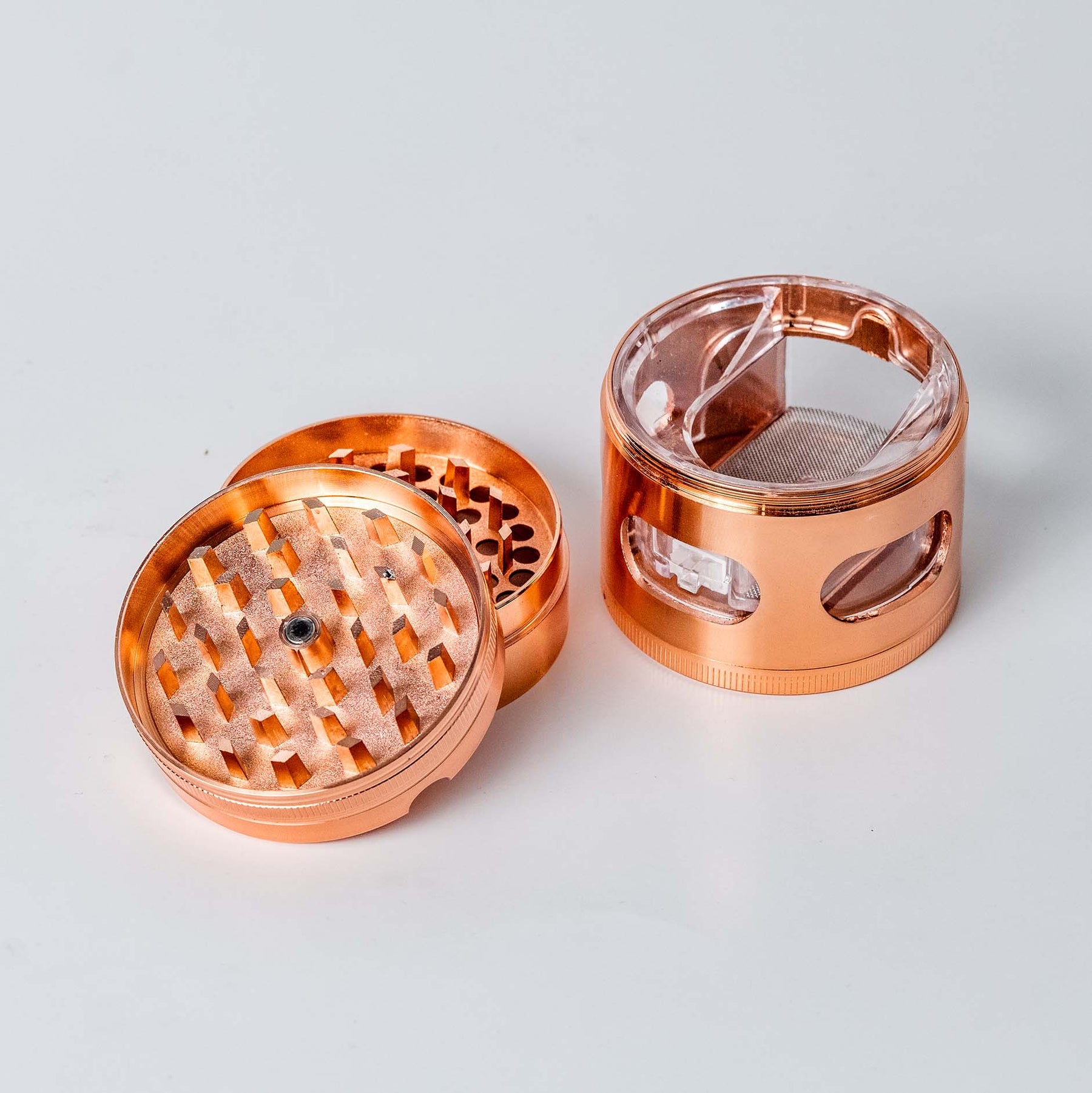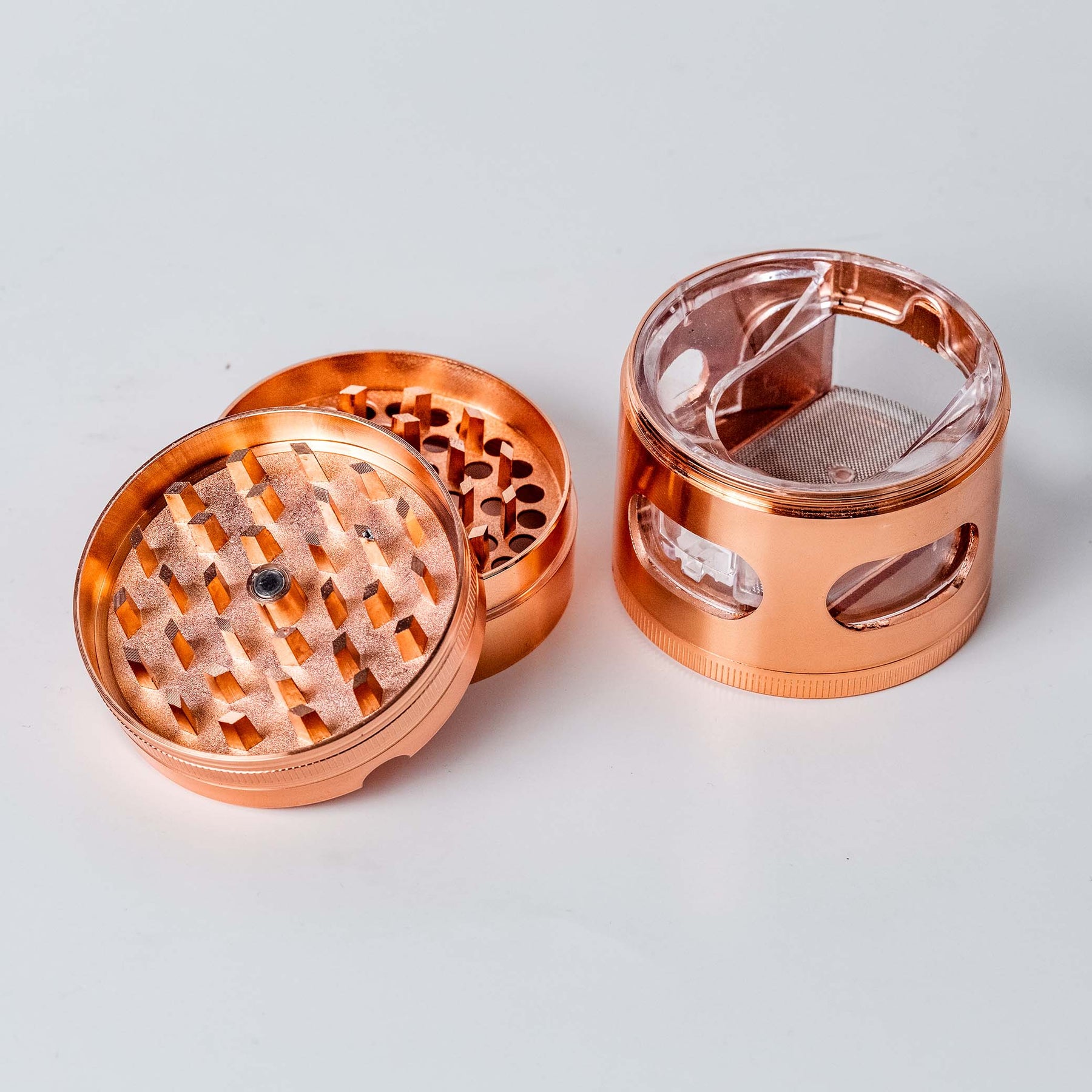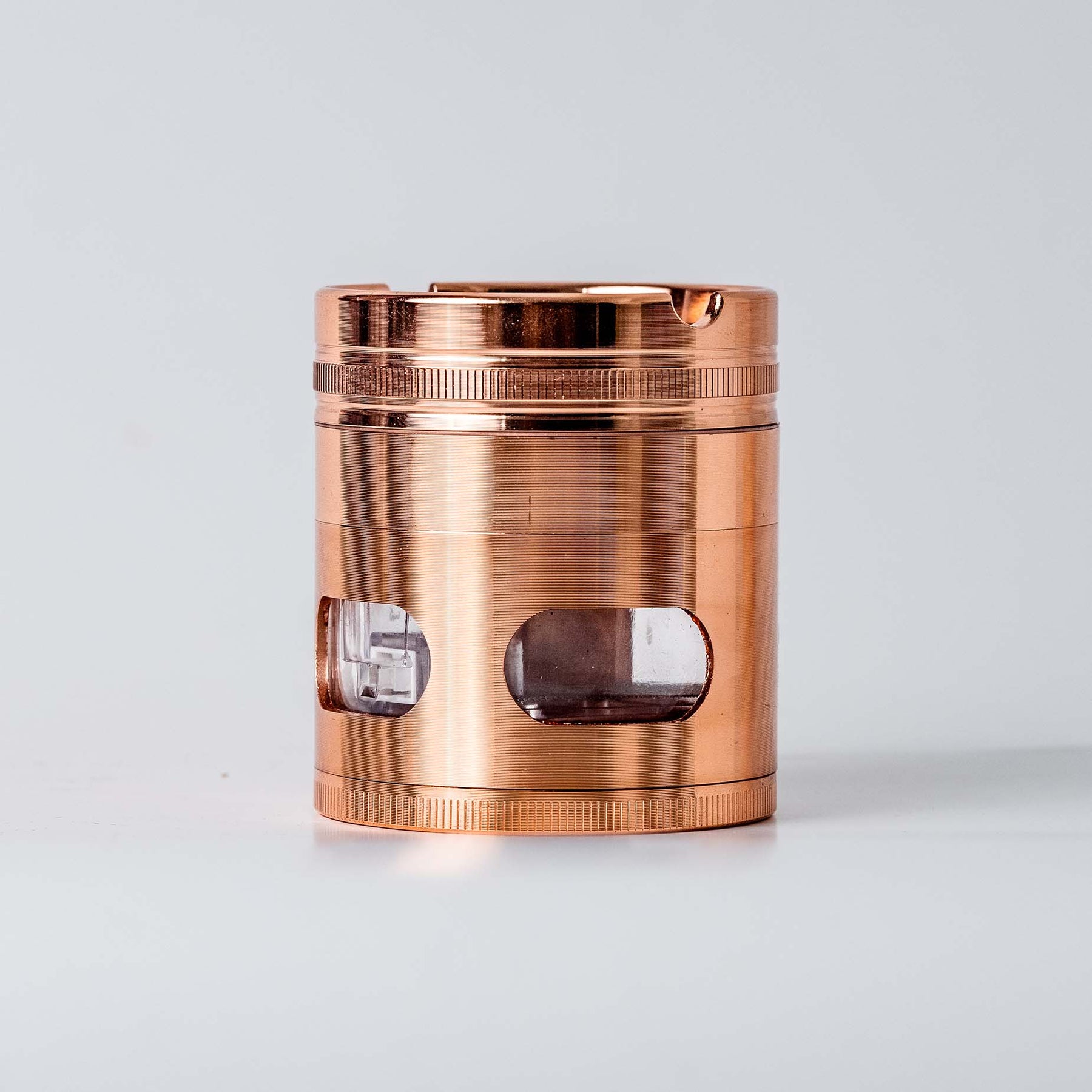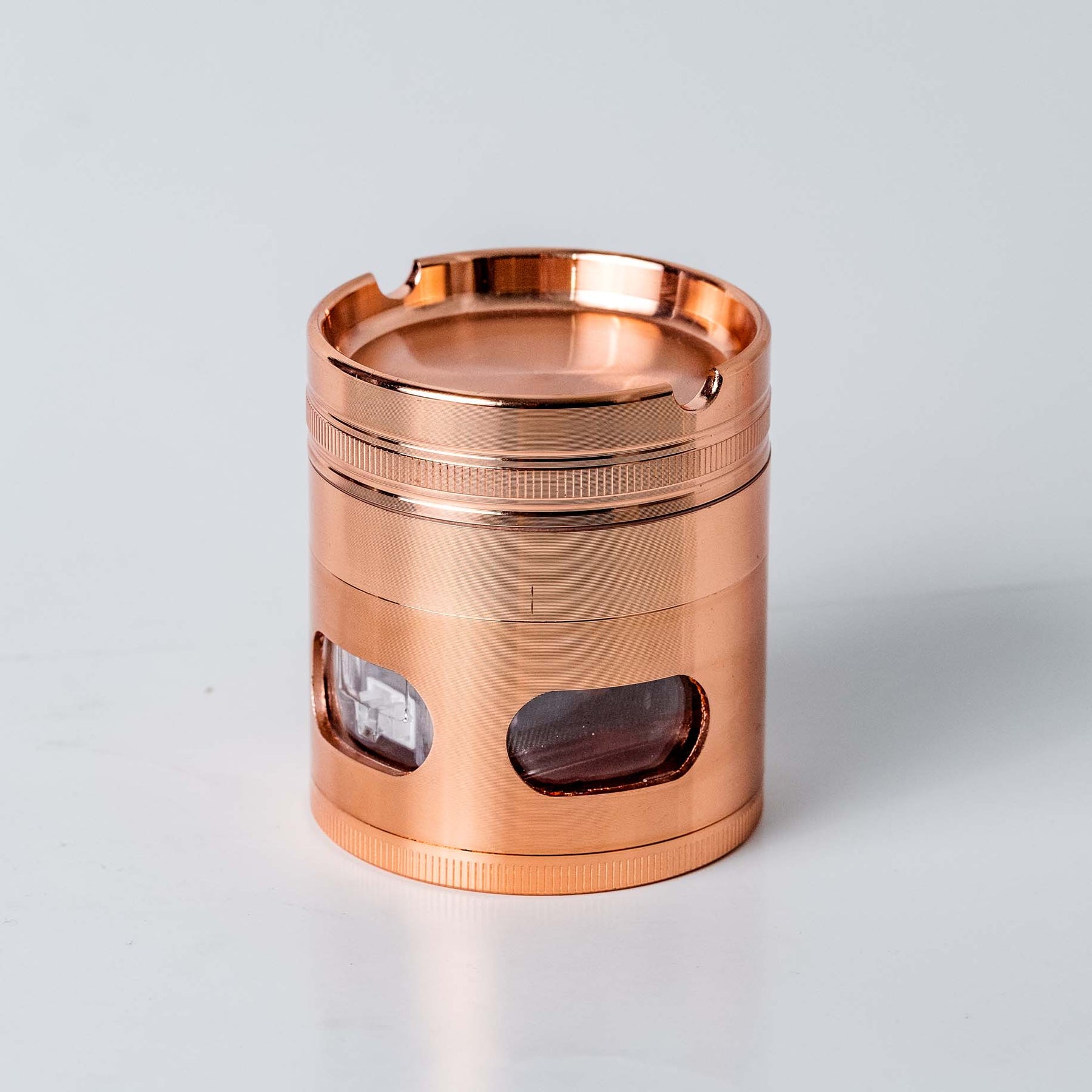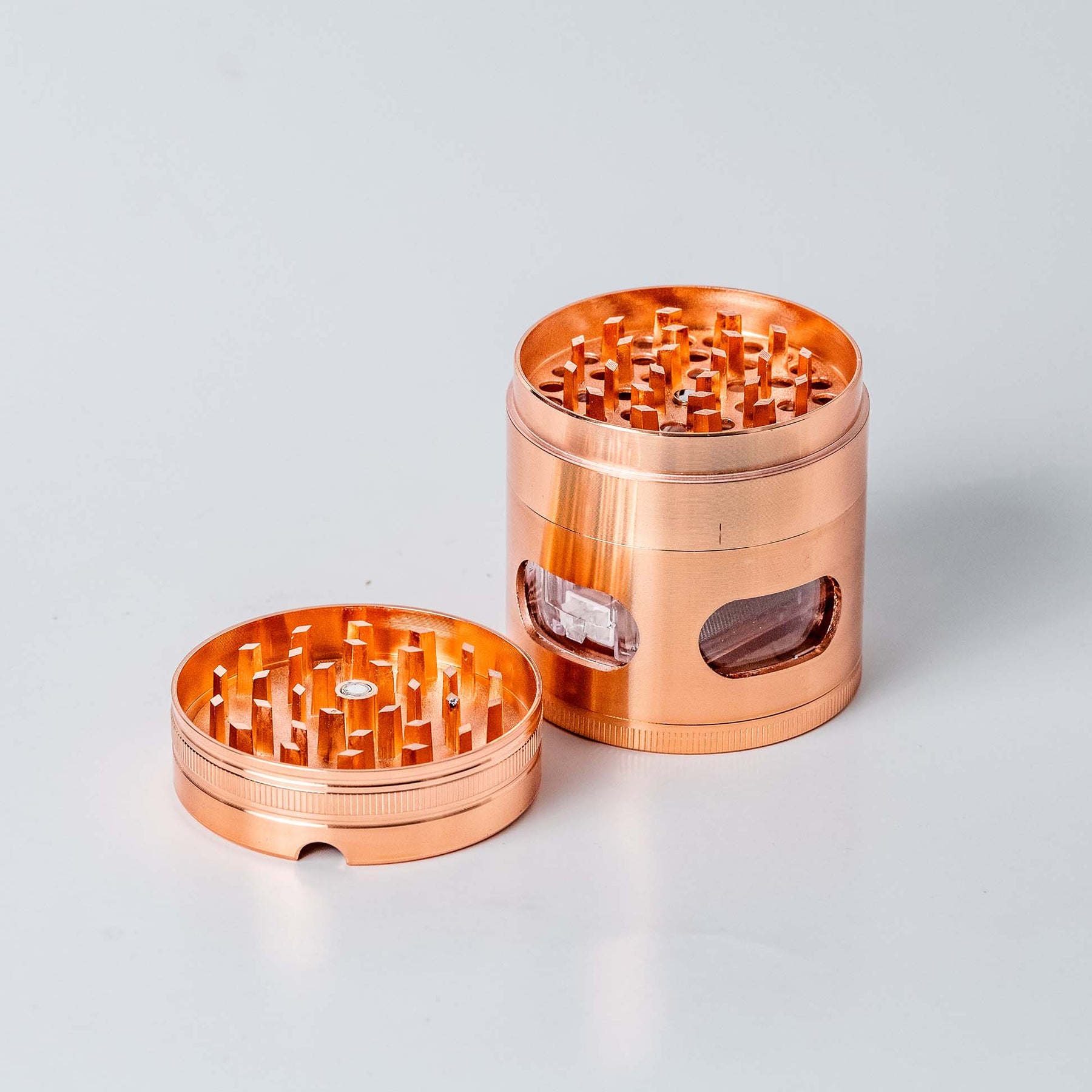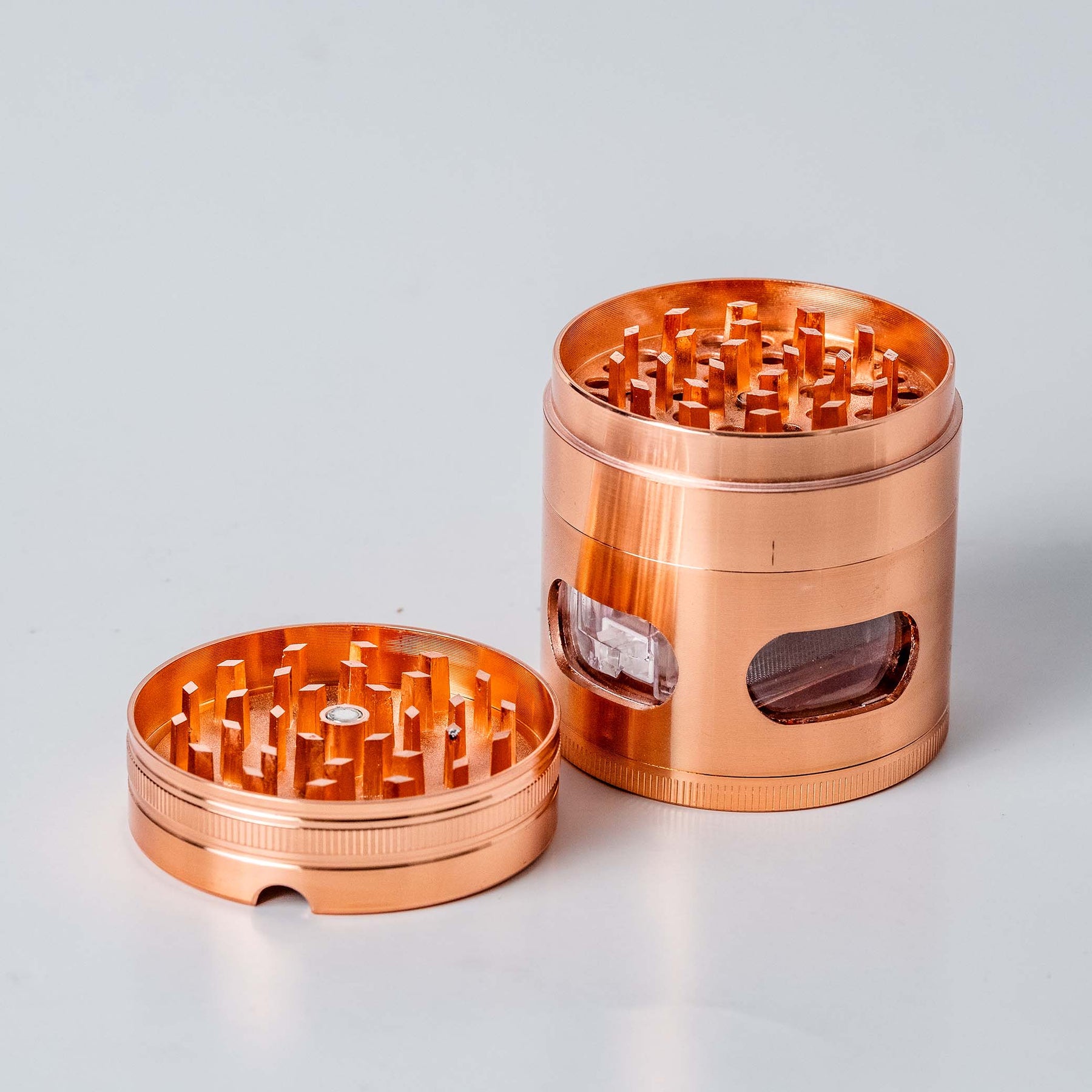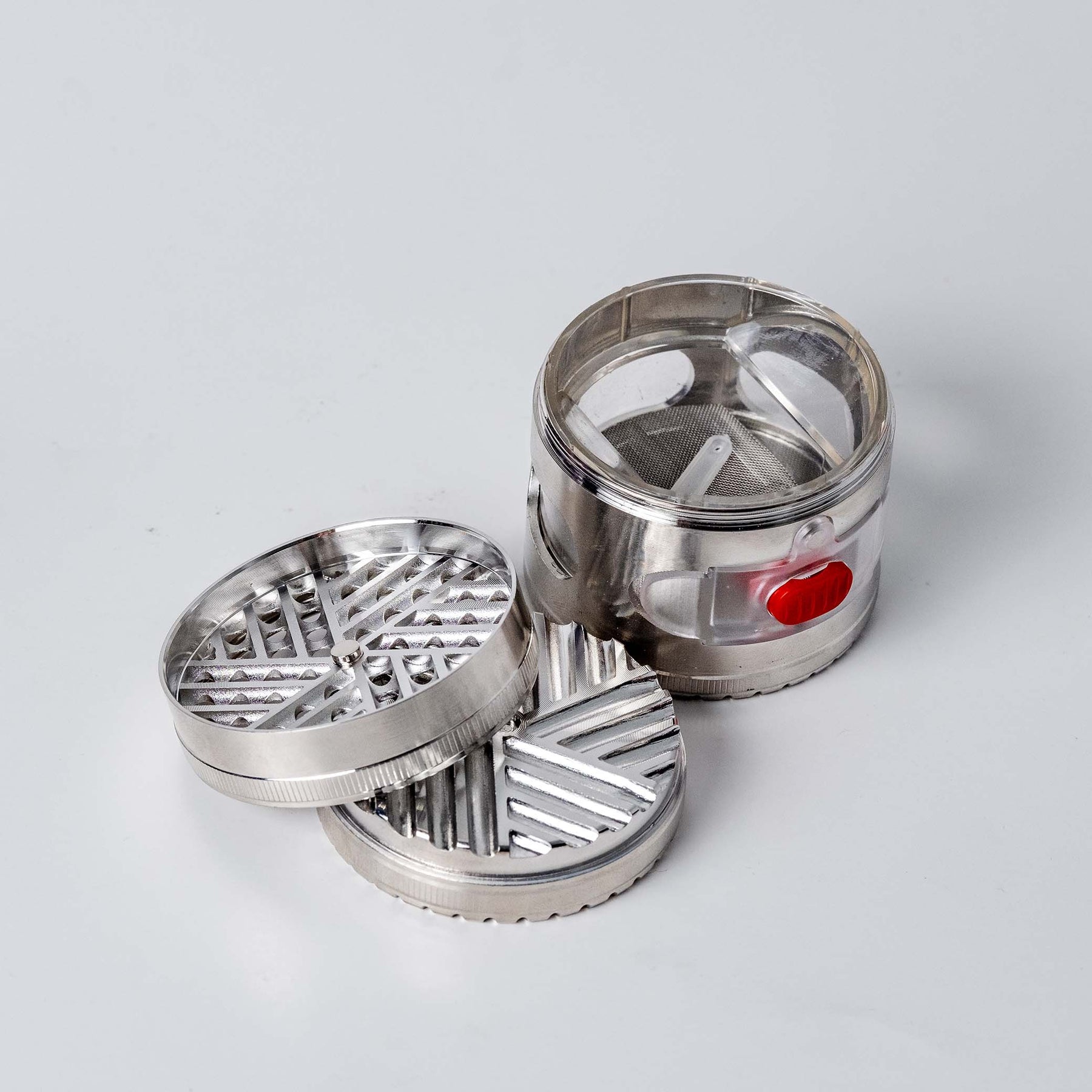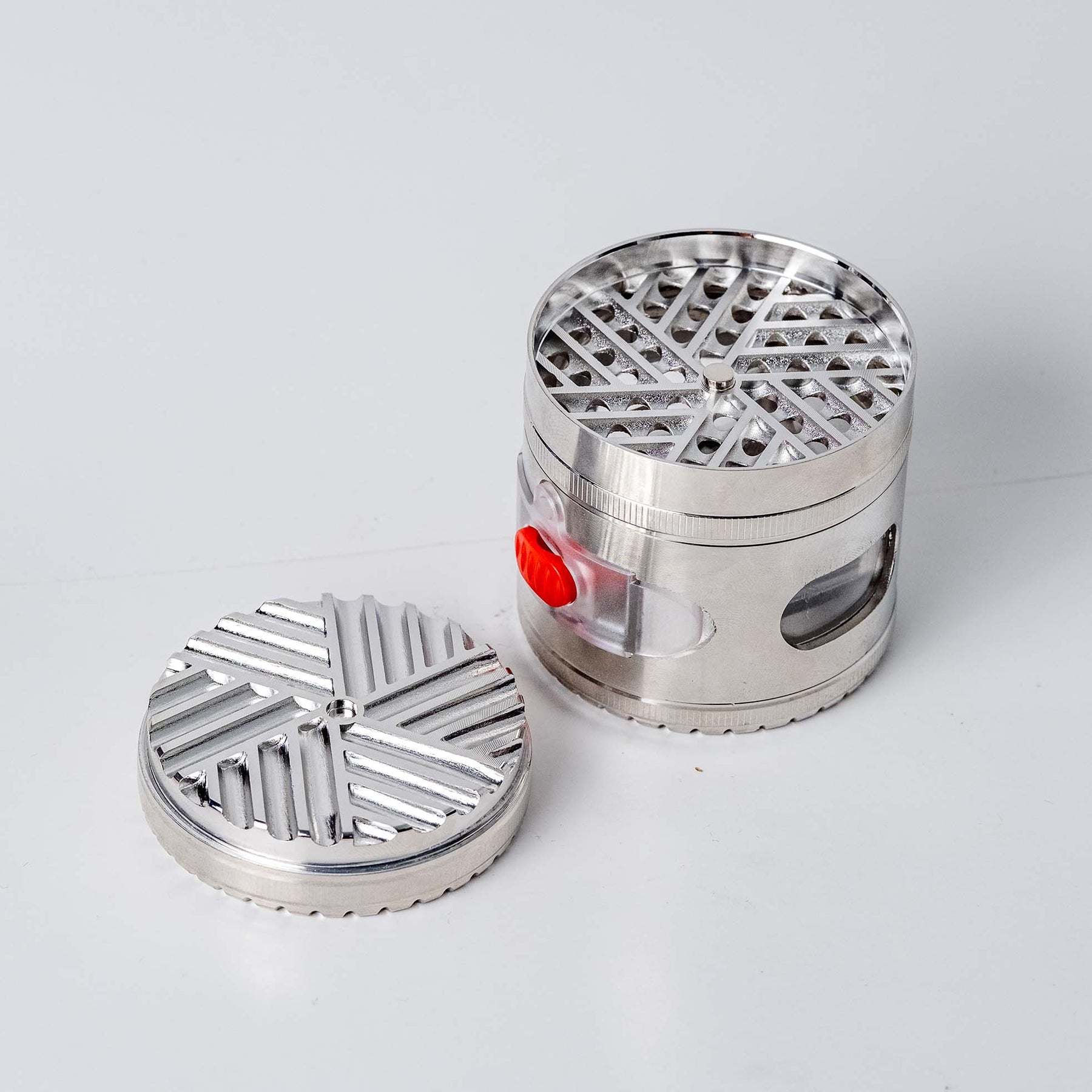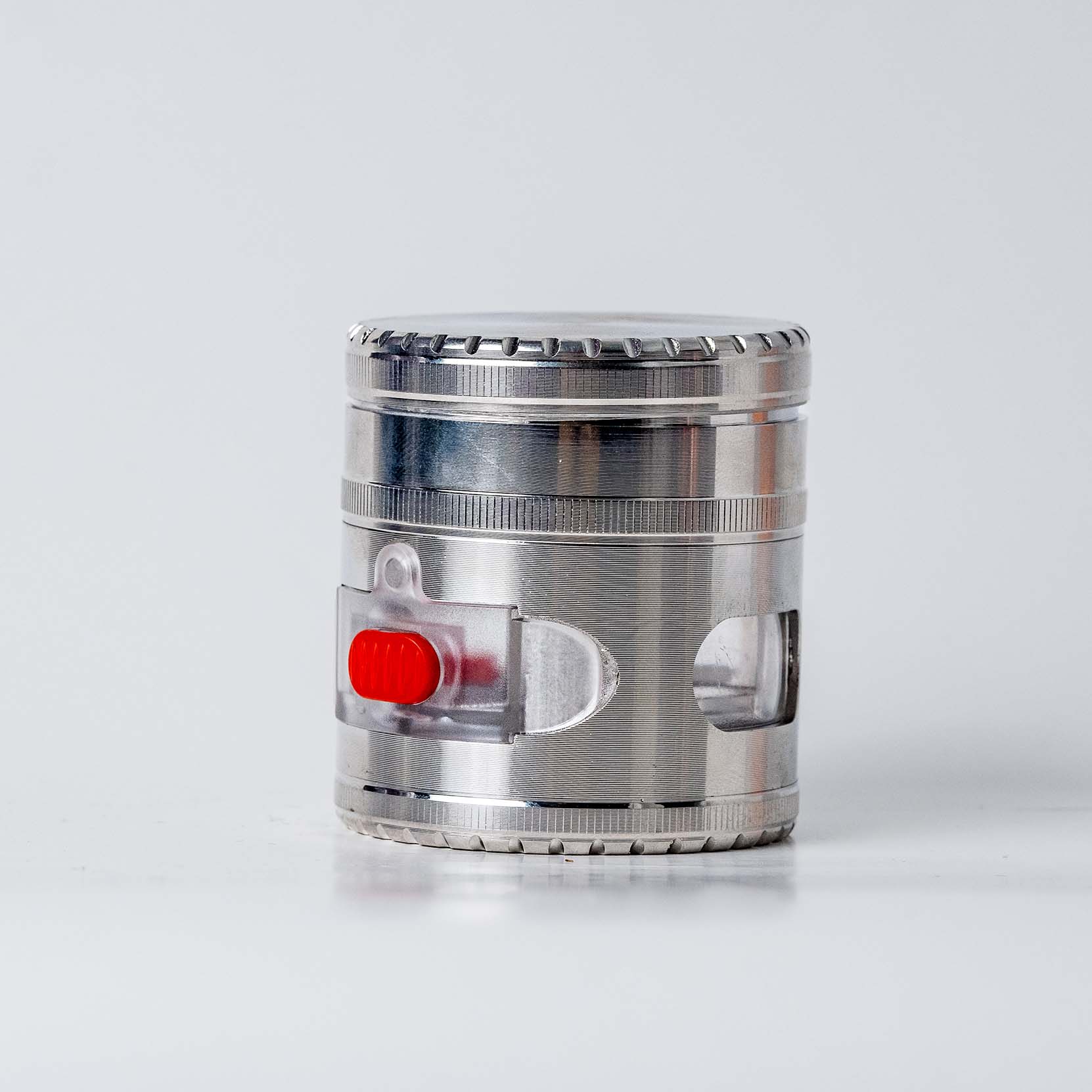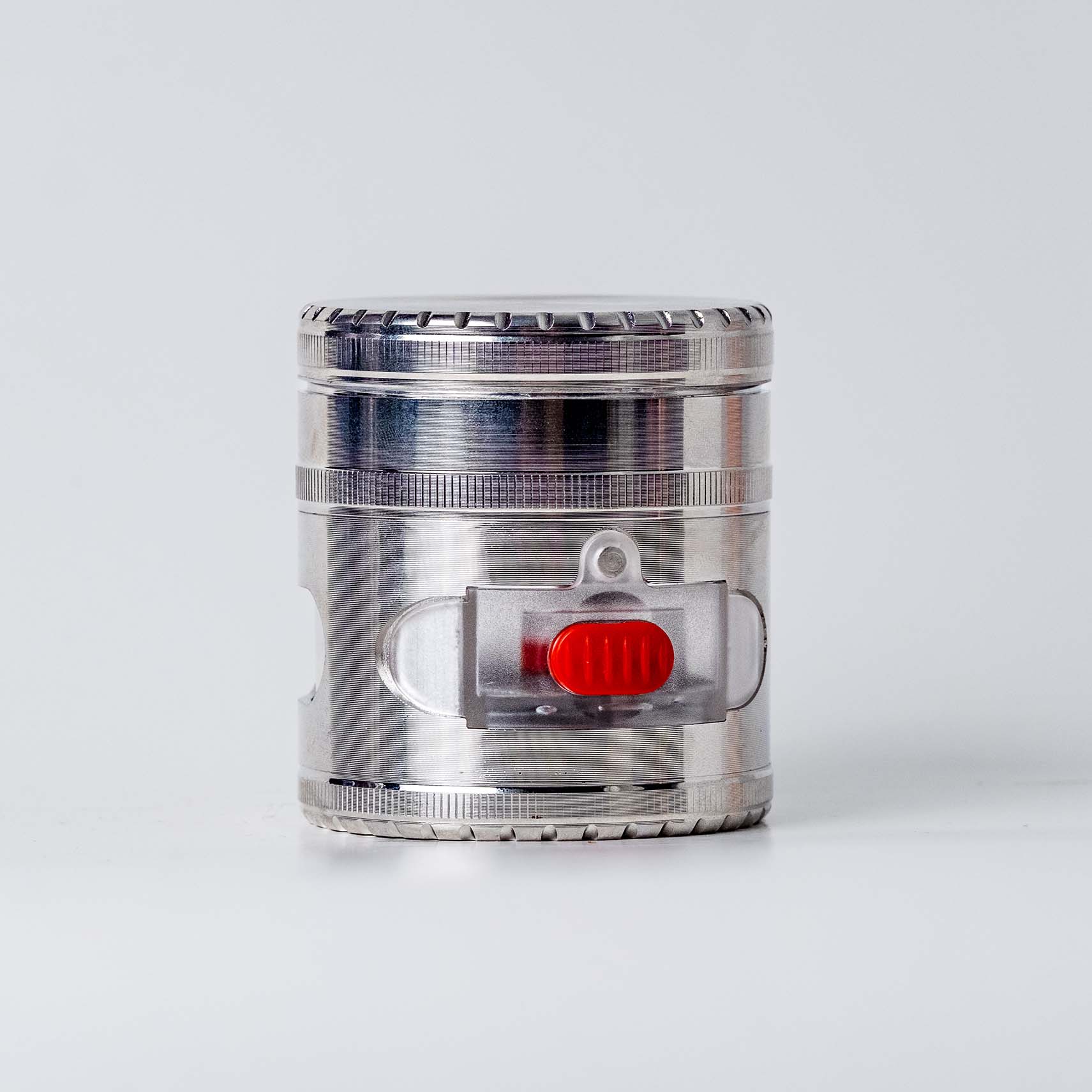 Mirage Grinder 63MM 4-Piece with Top Ashtray
This four piece Mirage Grinder is the last grinder you will ever need! It is small enough to carry around but large enough to get the job done. All Mirage grinders are made from high quality materials and are guaranteed to be the best grinder you have ever purchased. 
This grinder has super sharp teeth that were strategically placed to deliver the finest grind in the least amount of turns. It is ideal for grinding spices, coffee or any herbs of your choice. It has a magnetic cover that creates a seal to prevent your herbs from falling out. 
Stop using cheap plastic grinders and get the Mirage Grinder, its what you deserve! A high quality piece for grinding and storing. Get yours today and enjoy the best prices on the internet here at Golden Leaf!
Features of the Mirage Grinder:
Razor Sharp Teeth for Optimal Grind

Made from High Quality, Aircraft-Grade Aluminum 

Used Magnets to Hold it Together

4 Piece System for Grinding, Storage, and