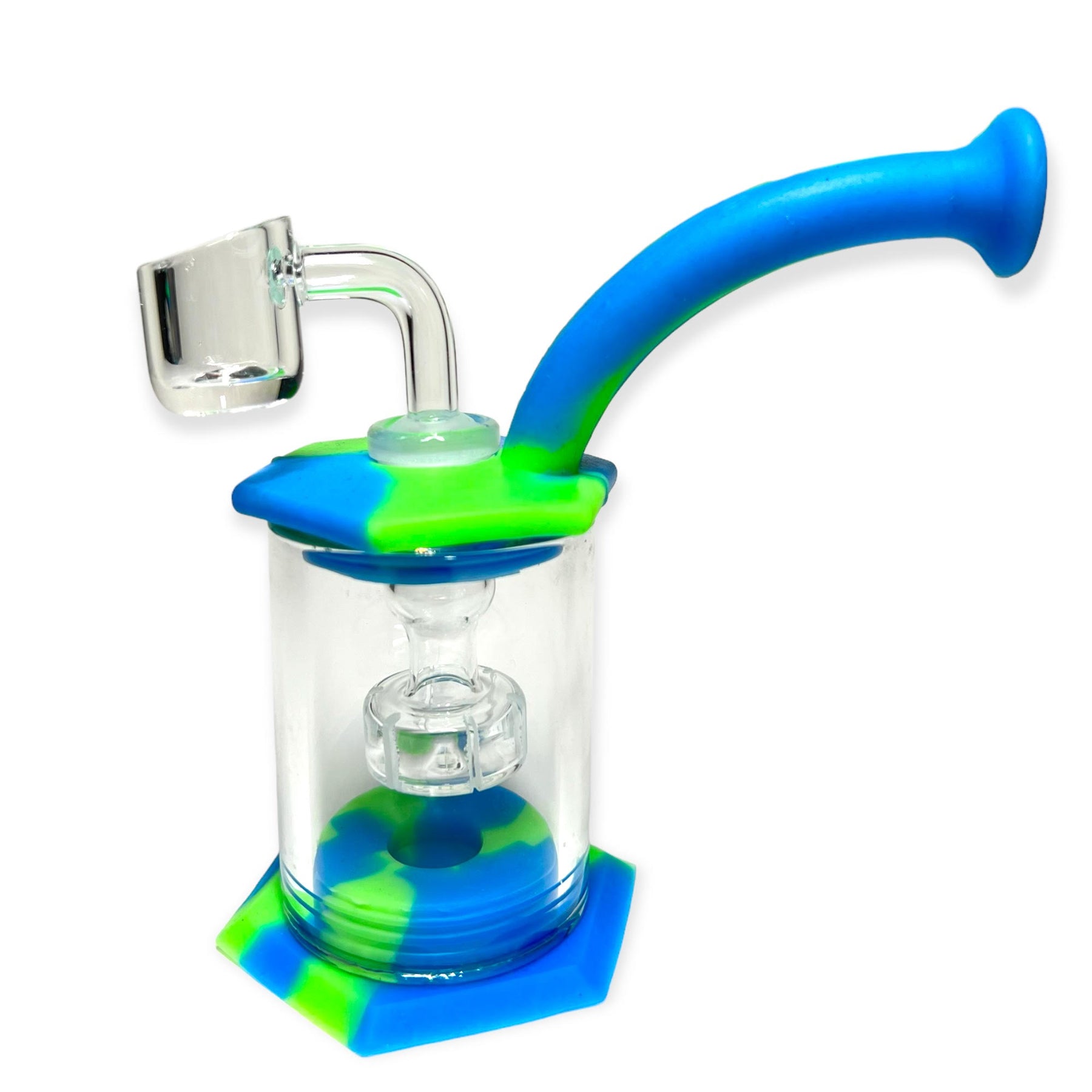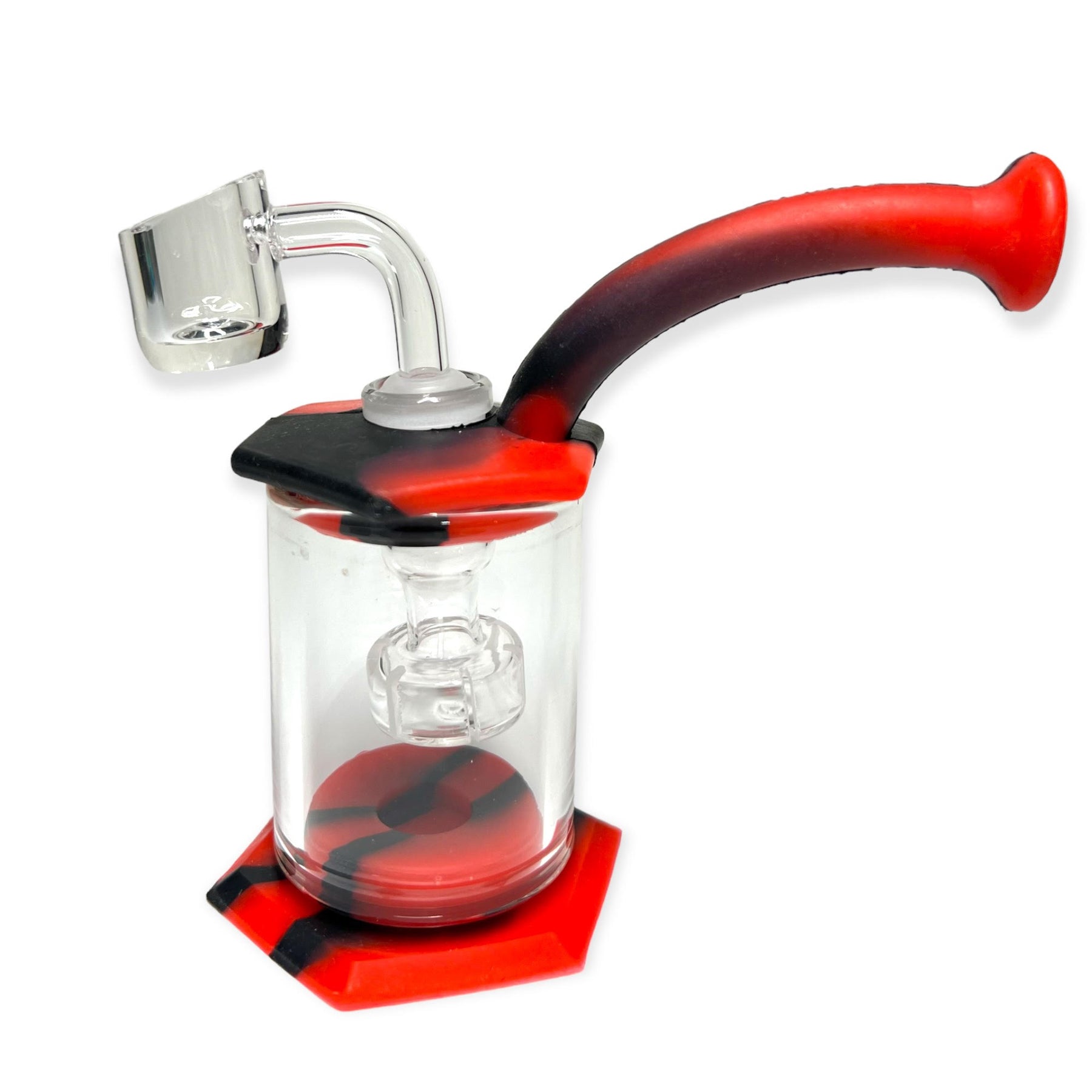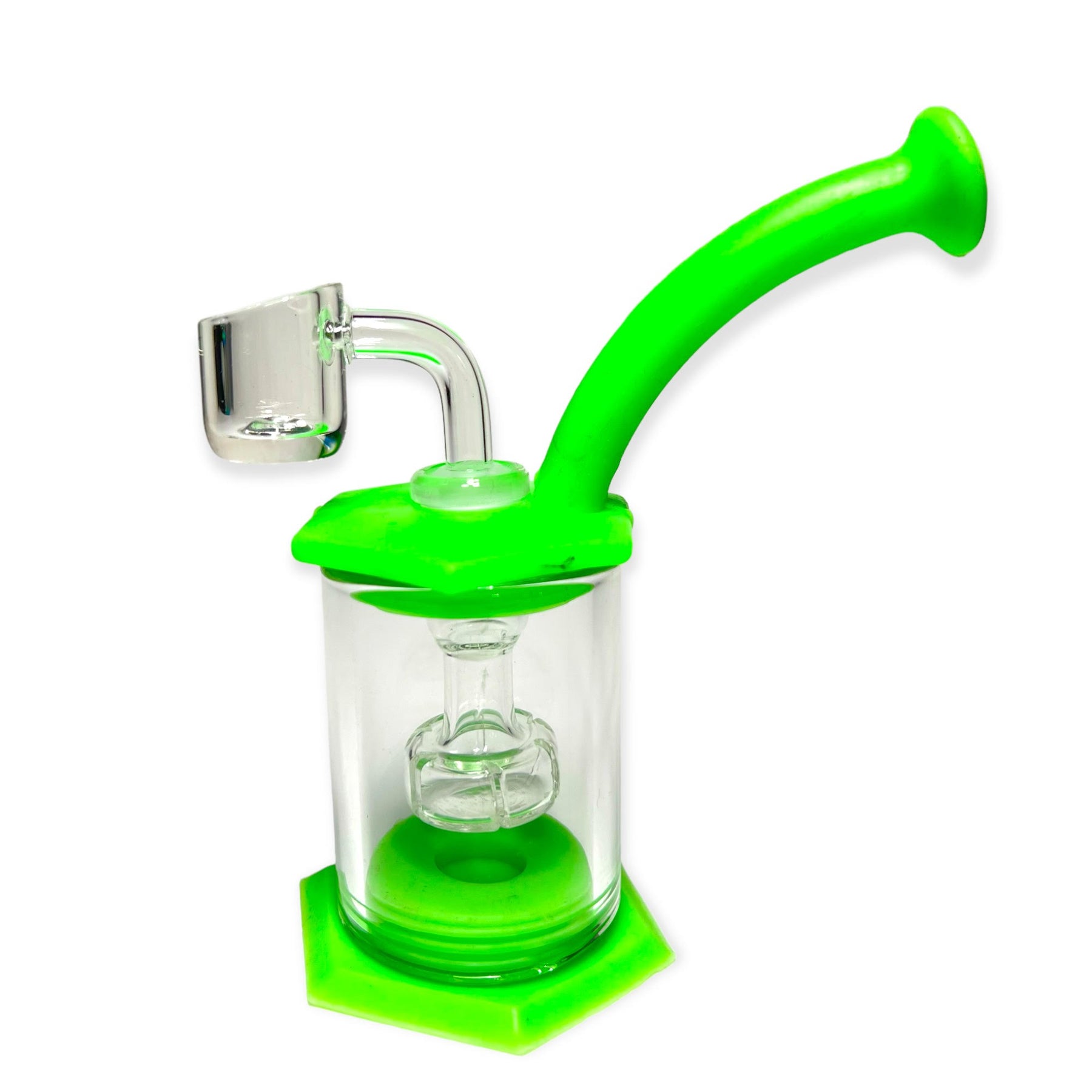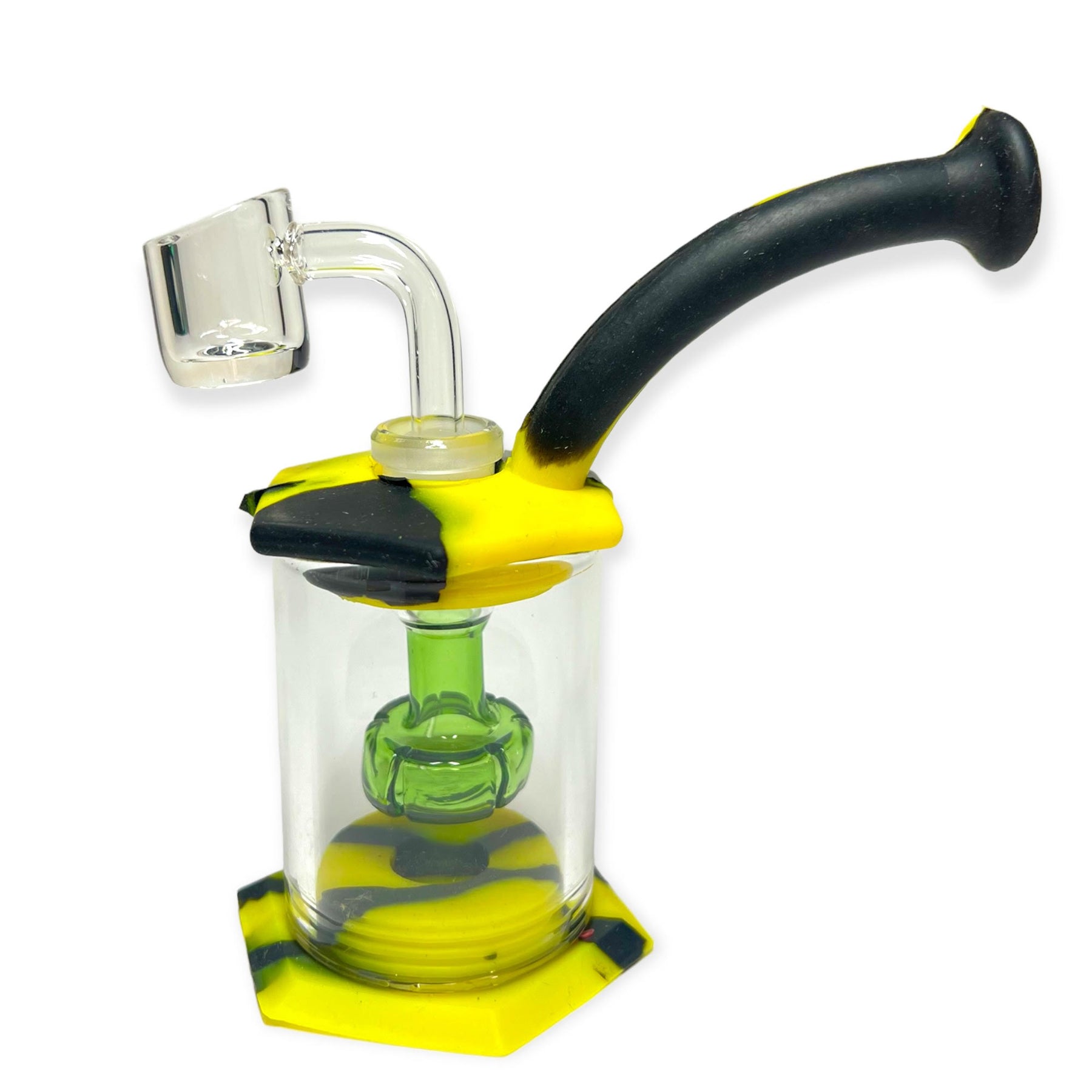 Mini Silicone Dab Rig with Quartz Banger and Percolator
This mini silicone dab rig is the most convenient rig in the market today. Coming with a showerhead percolator which allows you to take smooth hits.  As you hit this mini dab rig the smoke will go through the showerhead percolator and will provide a variety of holes that will split up the smoke into finer bubbles for a cooler hit. Something that makes this mini dab rig special is that the parts can be taken apart for easy cleaning. It stands 5 inches tall and the main chamber is made with borosilicate glass. The glass dab rig features one to two colors on the top and bottom lid and it has a 4mm quartz banger with a 14.5 female joint. 
Mini Glass Dab Rig Bubbler:
5 inches tall

14.5 female joint

showerhead percolator

Easy cleaning

borosilicate glass

Quartz banger
mini silicone dab rig
these are neat and for the price it was a steal, just snatched another for a gift!