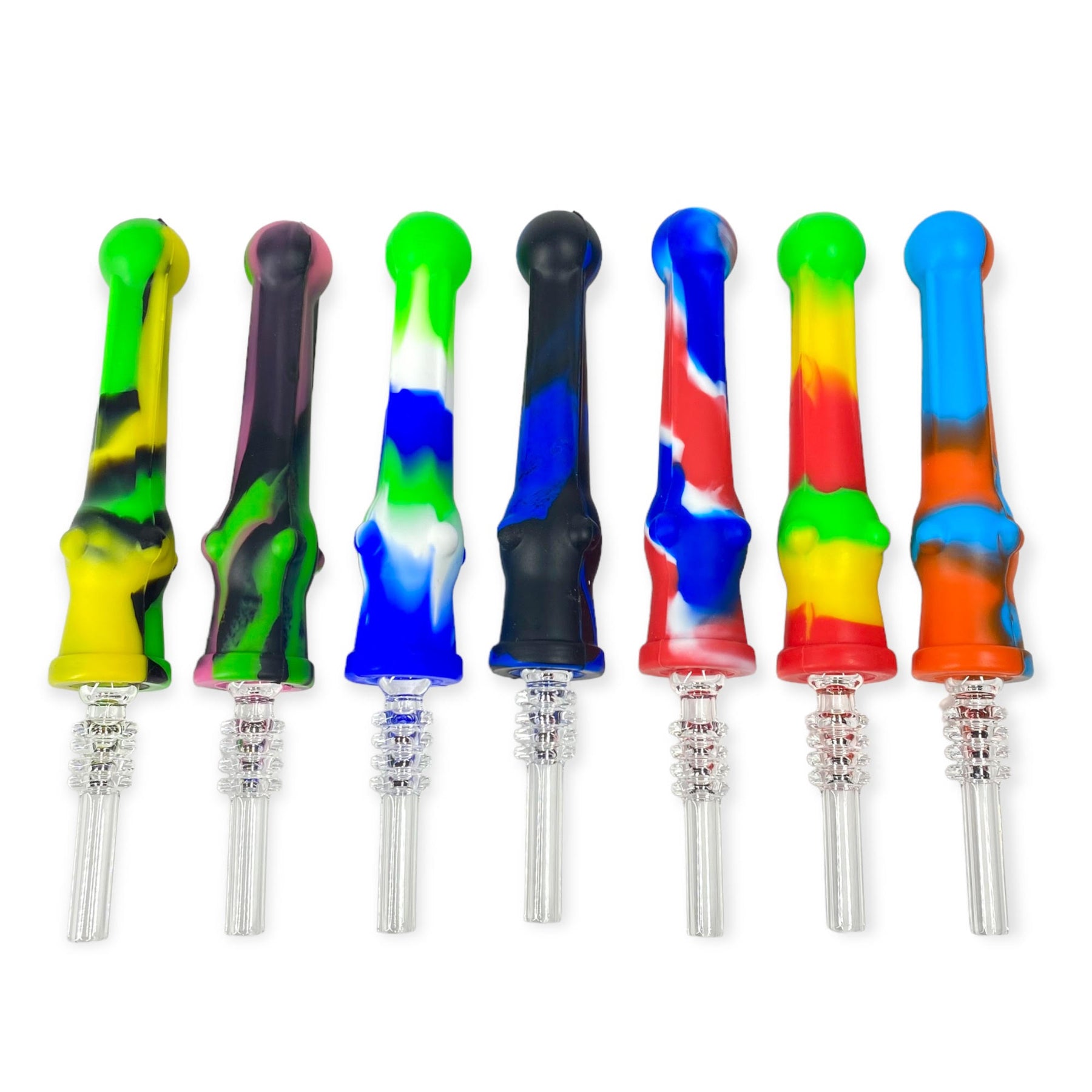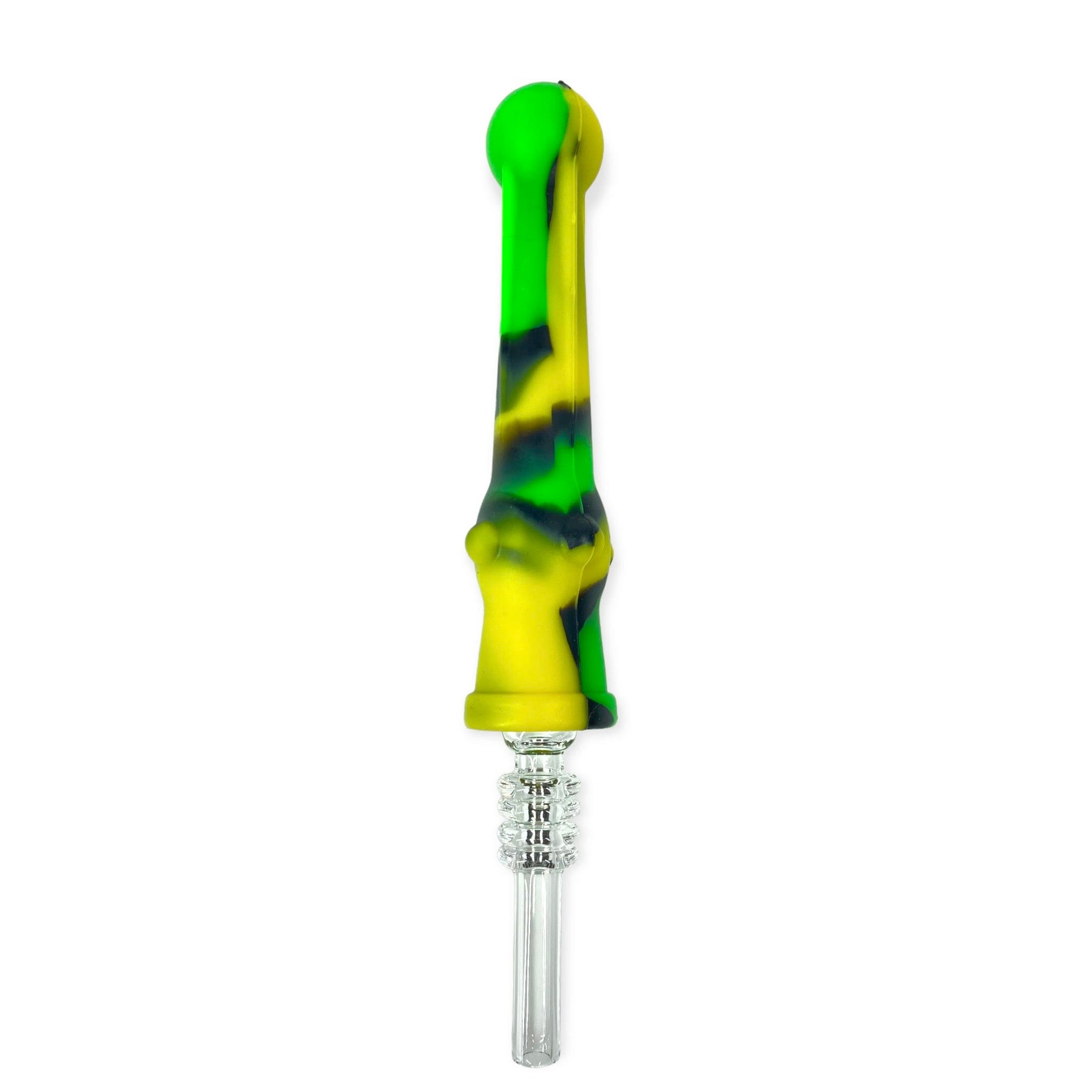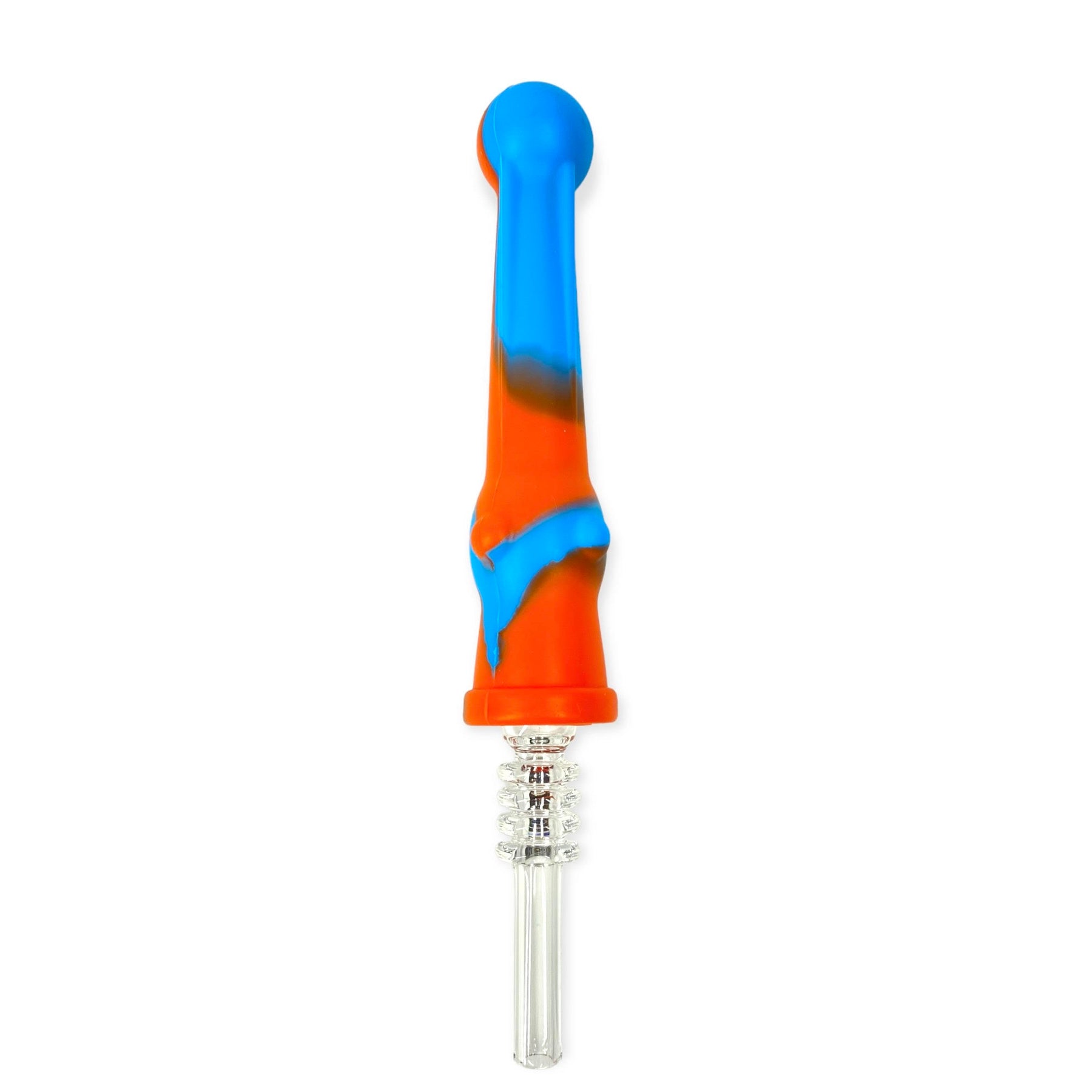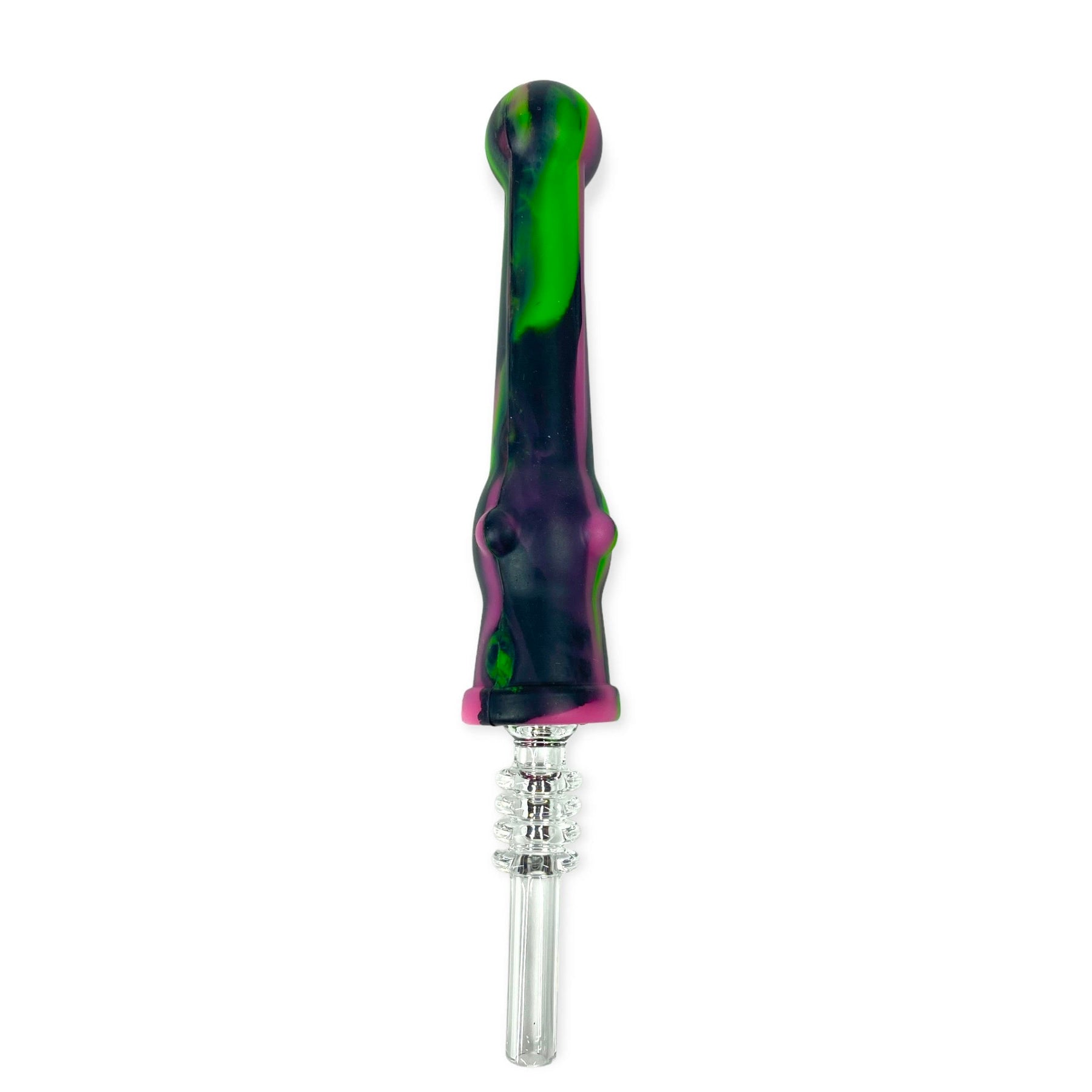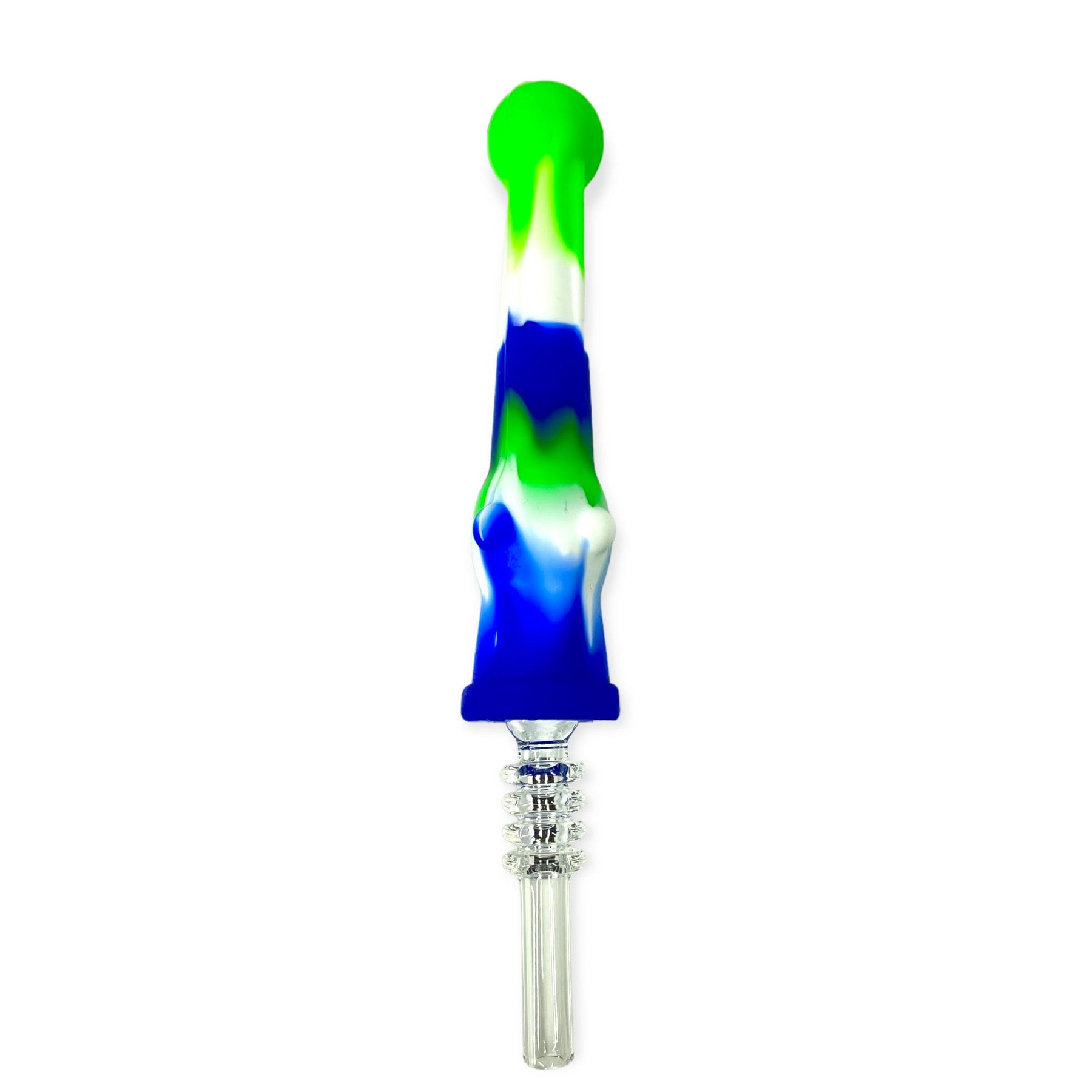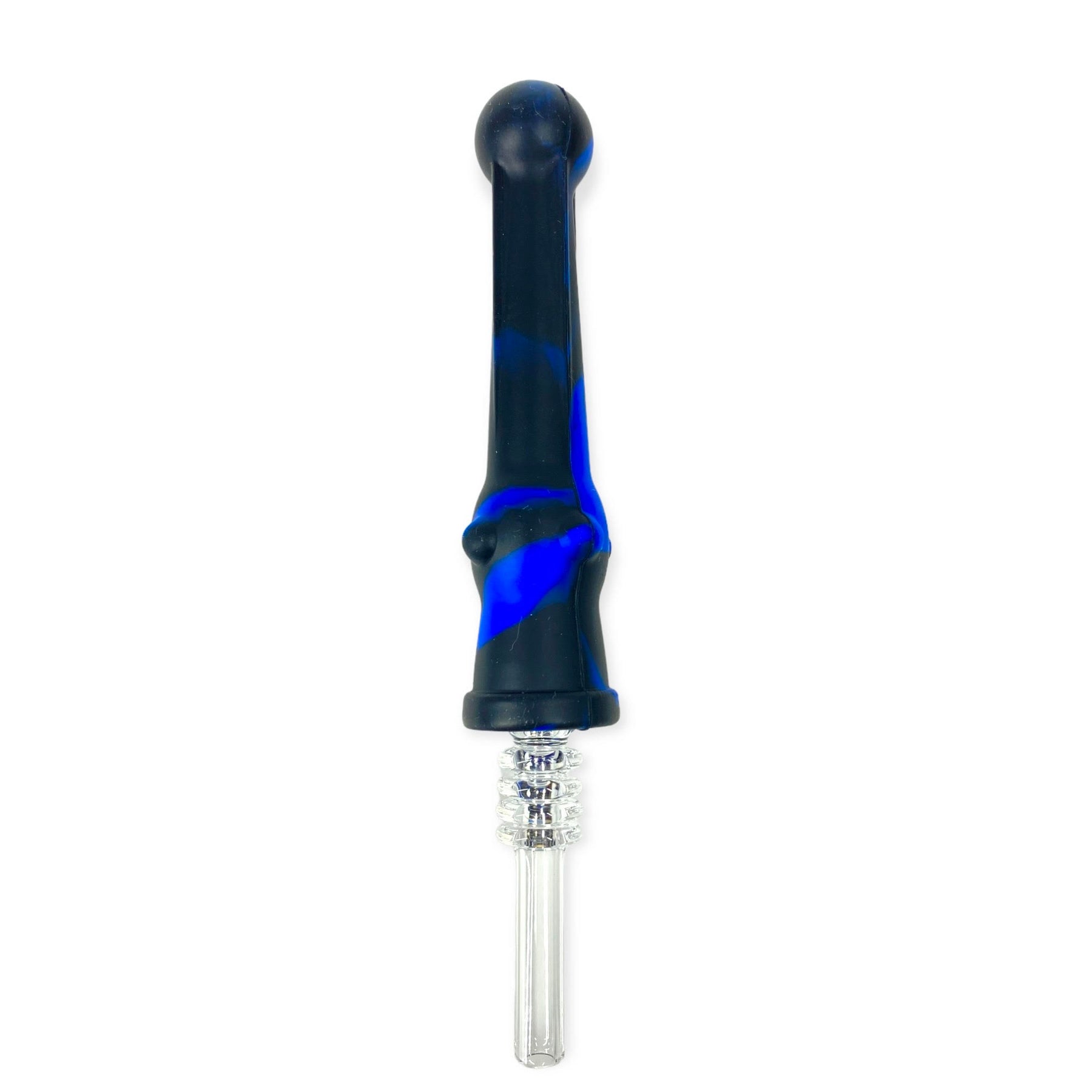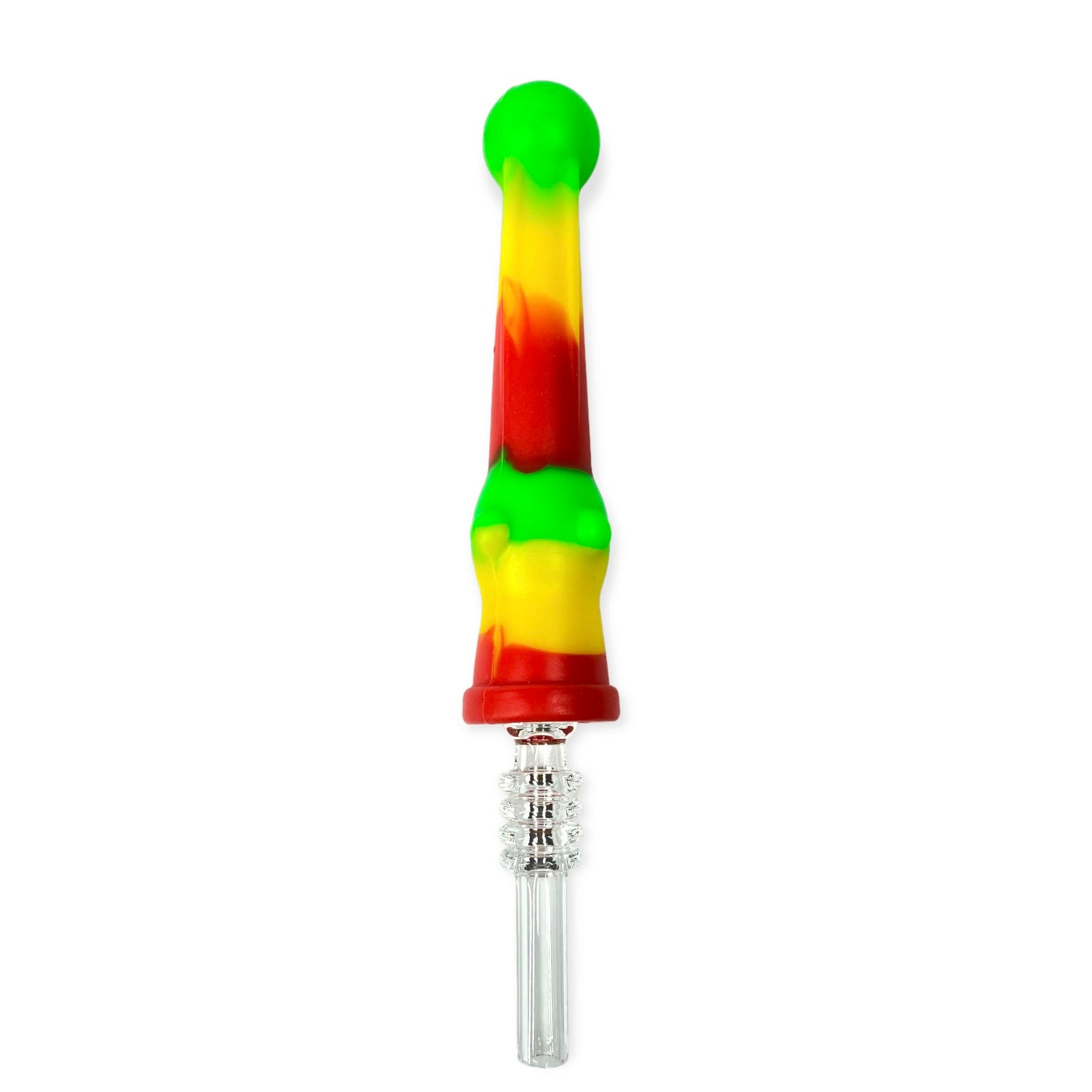 Mini Nectar Collector with Quartz Tip
If you love dabbing then the perfect kit for you is the Mini Nectar Collector. The mini silicone nectar collector is the most portable and easy to use tool for your waxing kit. It is made out of glass and rubber and it comes with a variety of colors for your liking. This cheap but quality product is perfect for quick use, you can take it anywhere you like since it can easily fit in your pocket. In order to use this, start by heating up the tip until it gets very hot, place the tip gently against your wax and inhale. When cleaning the nectar collector, just separate the rubber from the glass, this will make it easier to clean it. It is 6.5 inches long and comes with a female joint.
Mini Silicone Nectar Collector Colors:
Blue and black

Blue, White and green

Green and Red
Orange and Blue
Red, White and Blue
Green, Pink and Black
Rasta
Green, Black and Yellow
Perfect Size
Works great! Will definitely buy more in the future and would recommend to anyone looking for a simple but incognito dab rig.