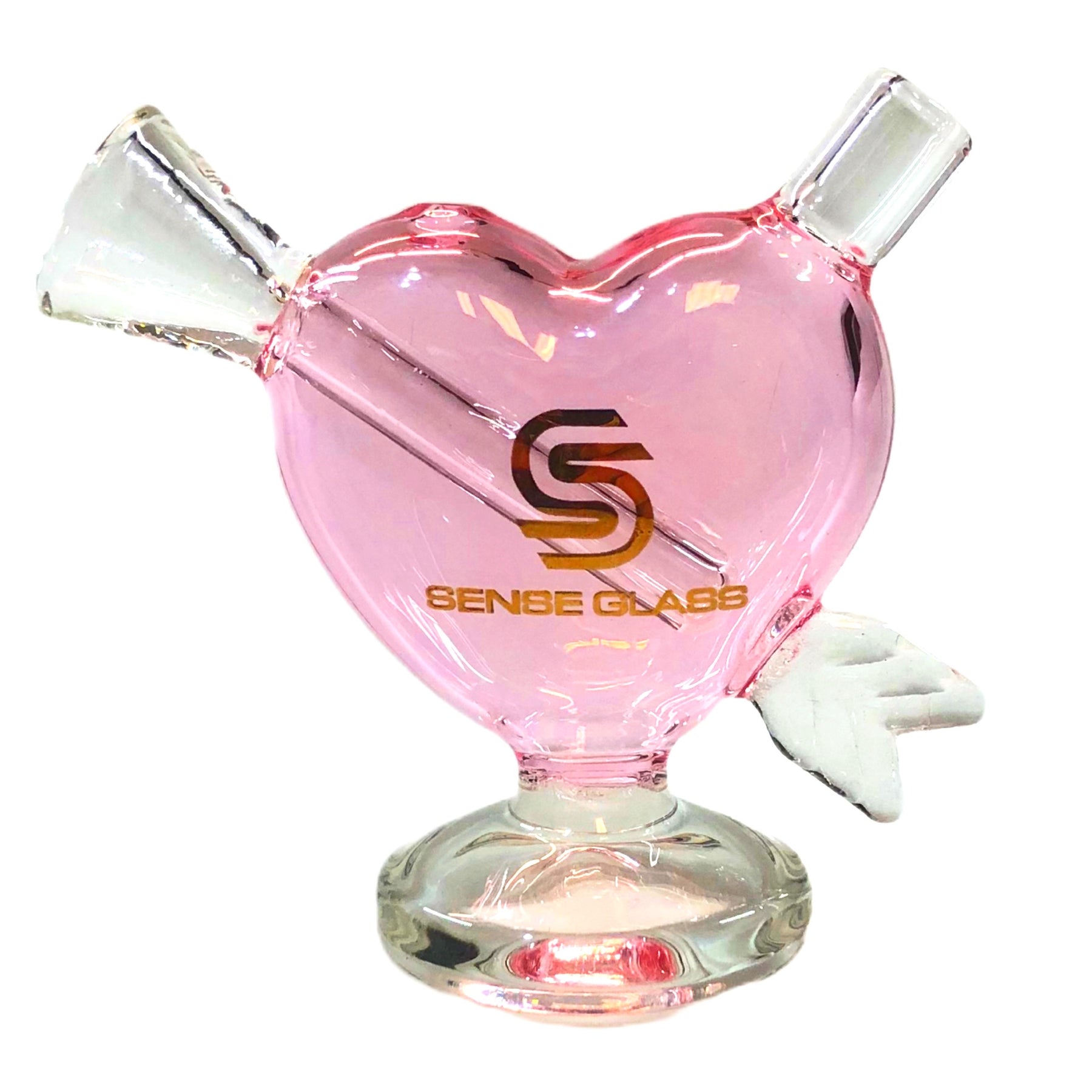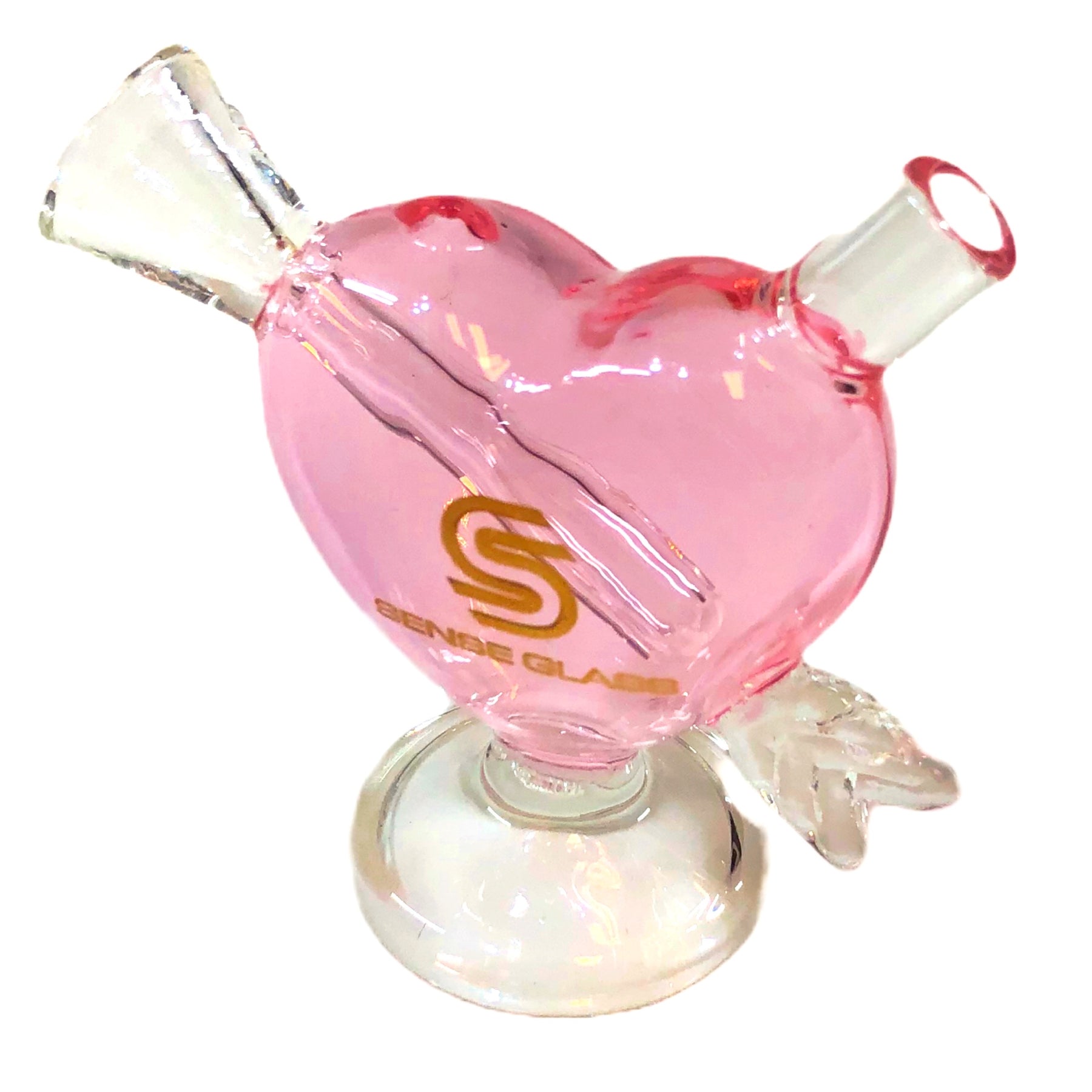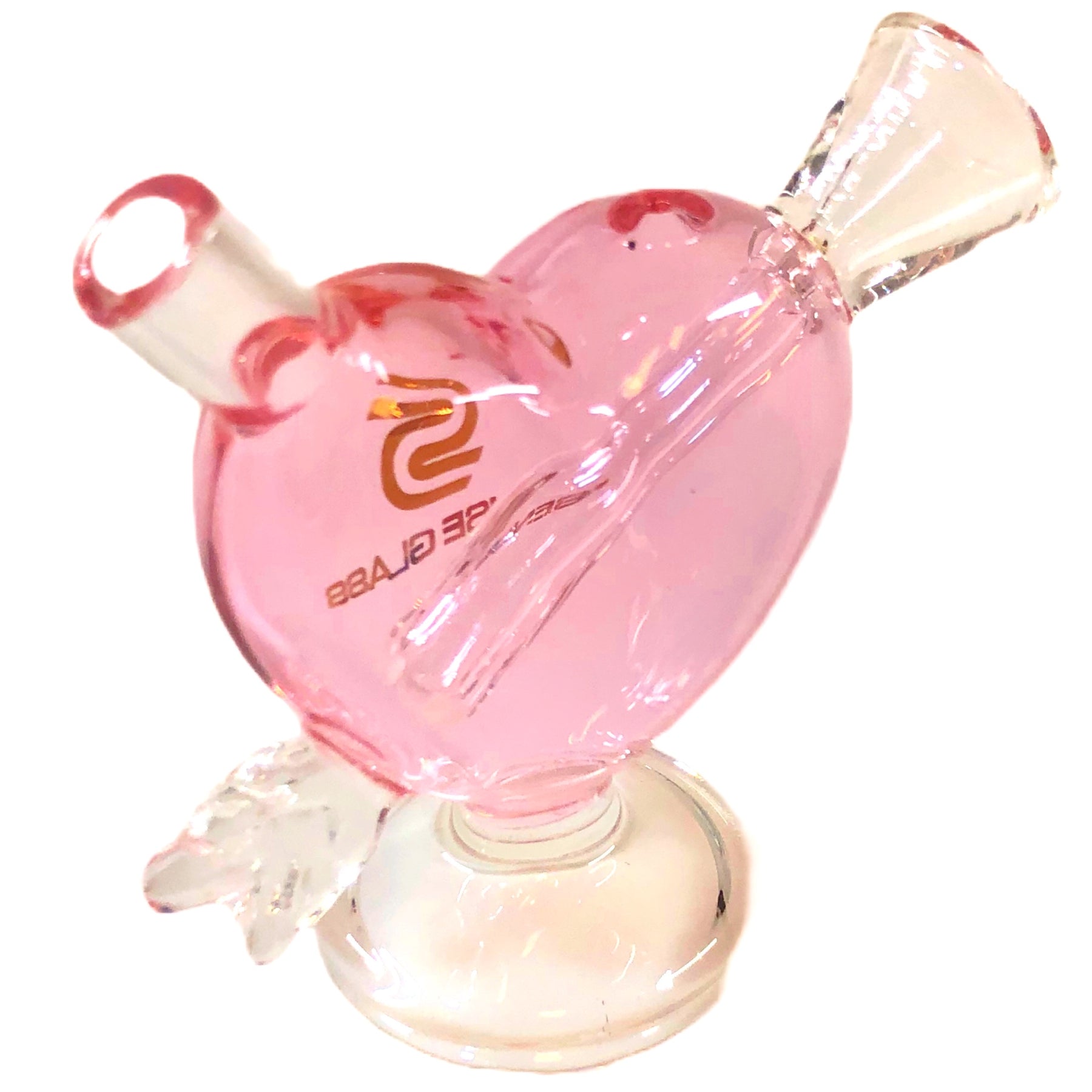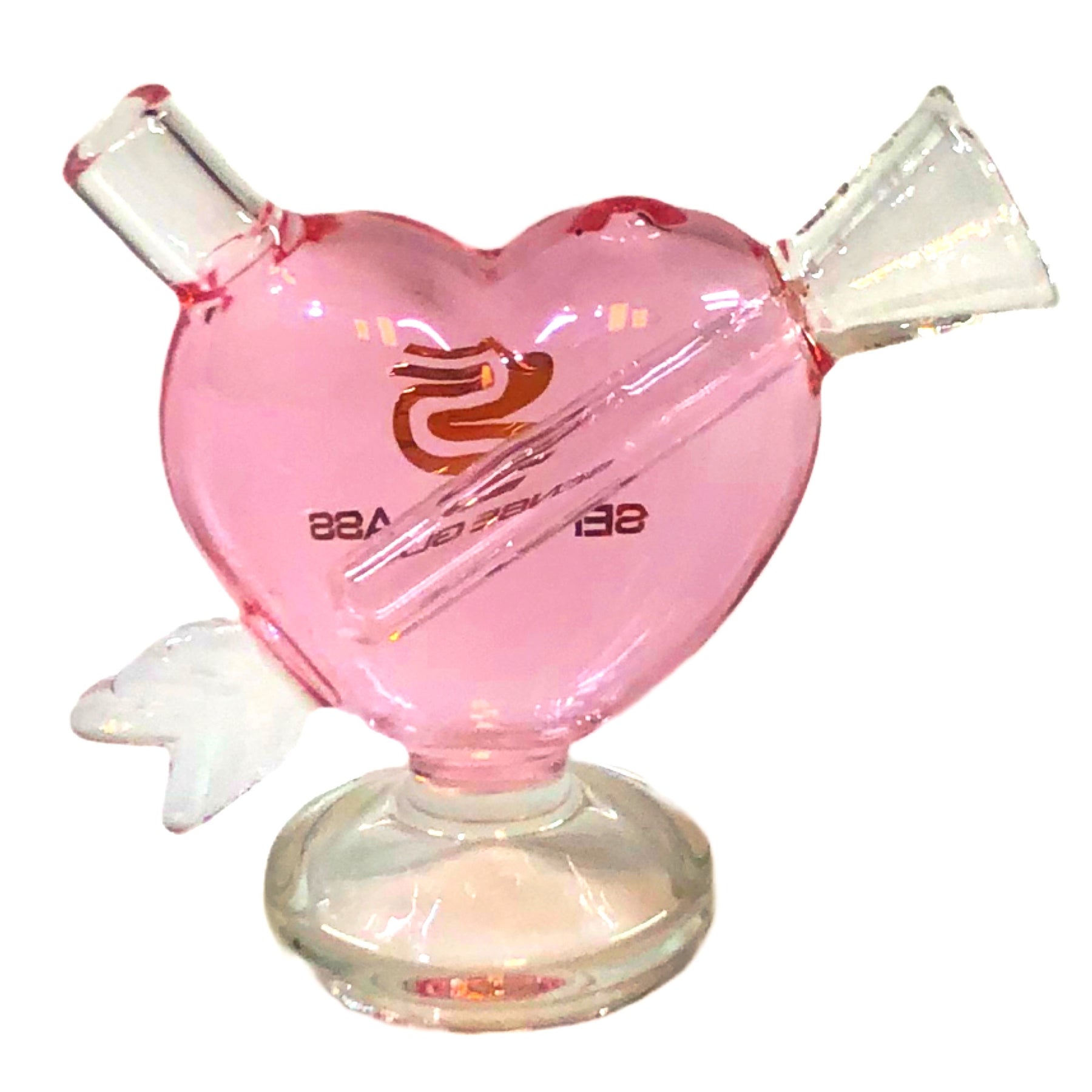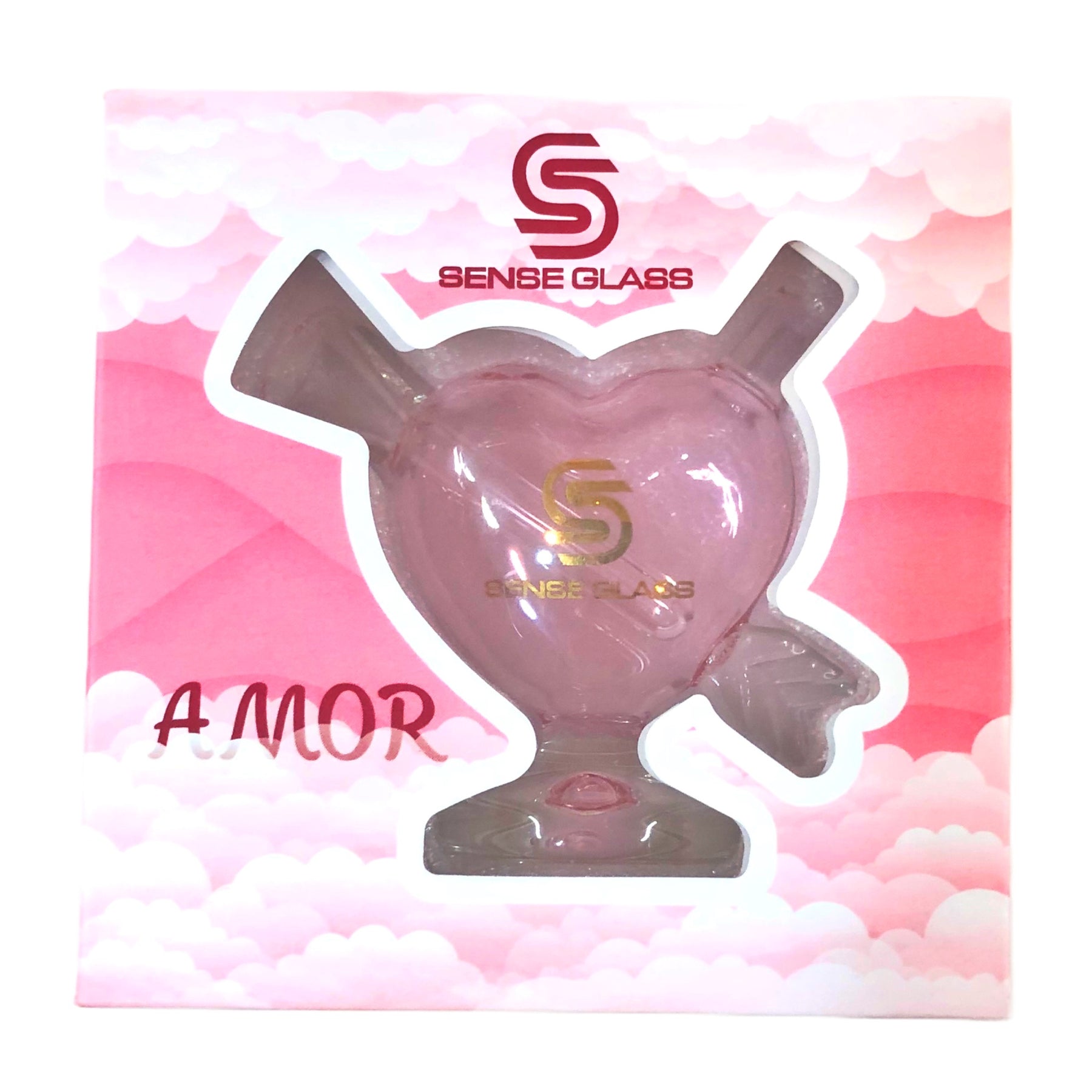 Mini Heart Joint Bubbler by Sense Glass
This cute heart bubbler is a super fun addition to your smoking setup! It is a mini bubbler in a heart shape that has the power to make your joints super smooth! It feels like a mini bong that makes every inhale smooth as butter.
This mini heart bubbler is made from a beautiful pink glass to ensure it stands out nicely while in use. It is perfect for herbal or tobacco use. This piece is also a great conversation starter. When you take it out, everyone will want to know what it does and where you got it from.
How to Use the Mini Heart Joint Bubbler
Fill the chamber with water. Make sure it is enough to cover the bottom of the stem but not so much that you get water in your mouth.

Place joint tip into the cone-shape side (the end of the arrow)

Cover the carb hole with your finger.

Light up your joint and inhale from the straw side.

Once the smoke fills up the chamber, release the carb hole

Be amazed at how much smoother your joints are!
Features of the Mini Heart Joint Bubbler
Approximately 3 inches tall

Great for finishing the roach

Comes with carry box

High Quality Borosilicate Glass

Made by Sense in the United States

Choke/Carb Hole for Measured Hits

Easy to Clean
love it
It makes smoking a joint a million times smoother!