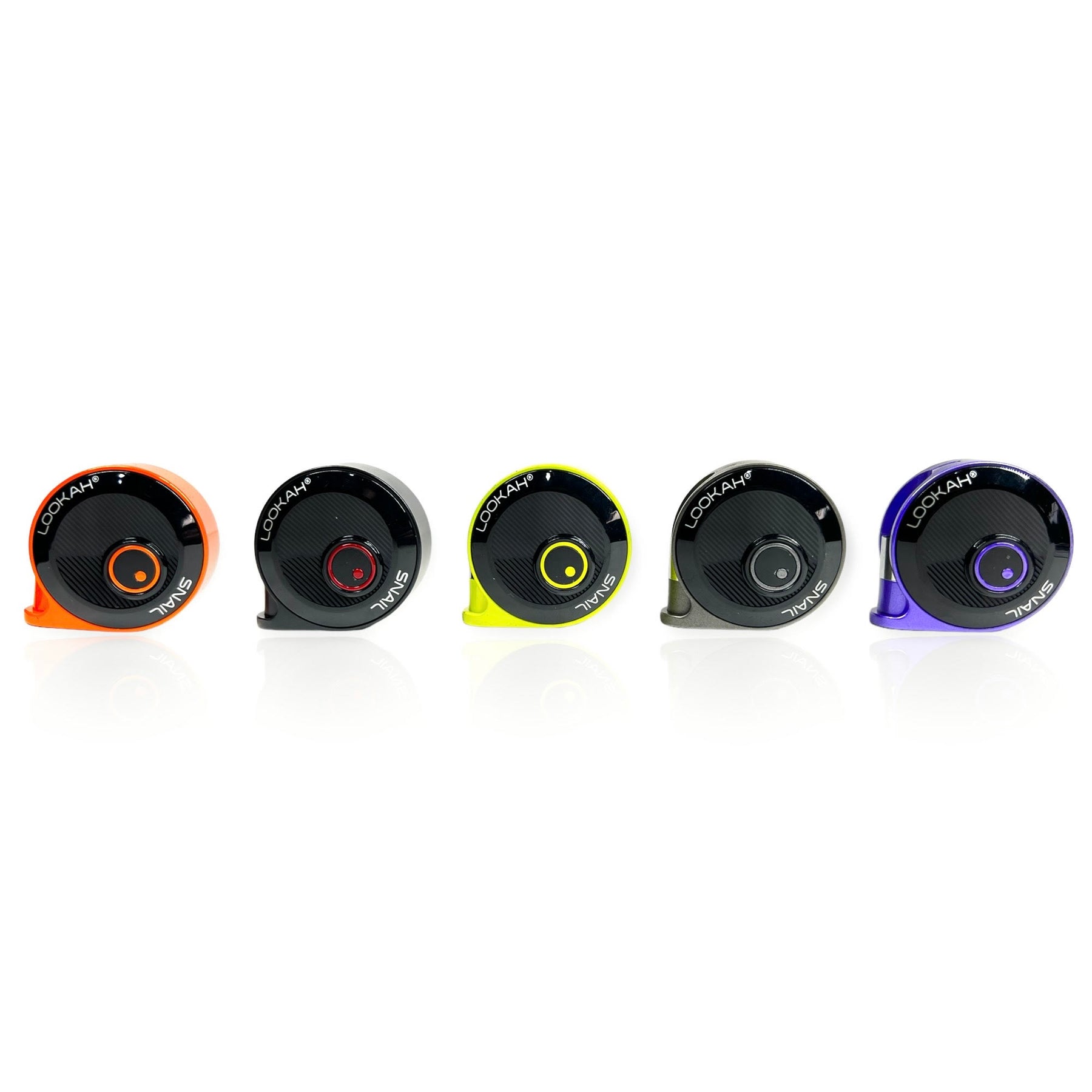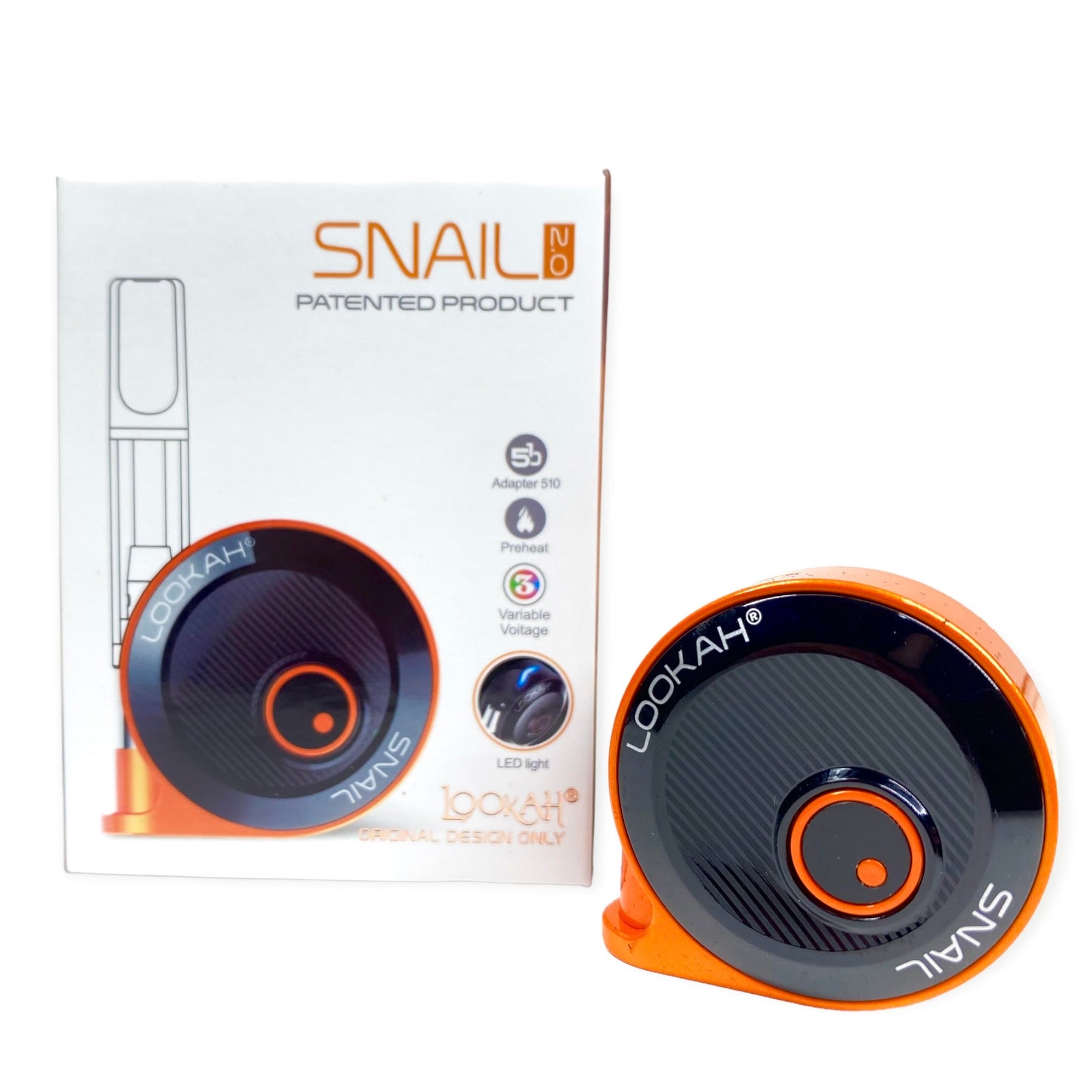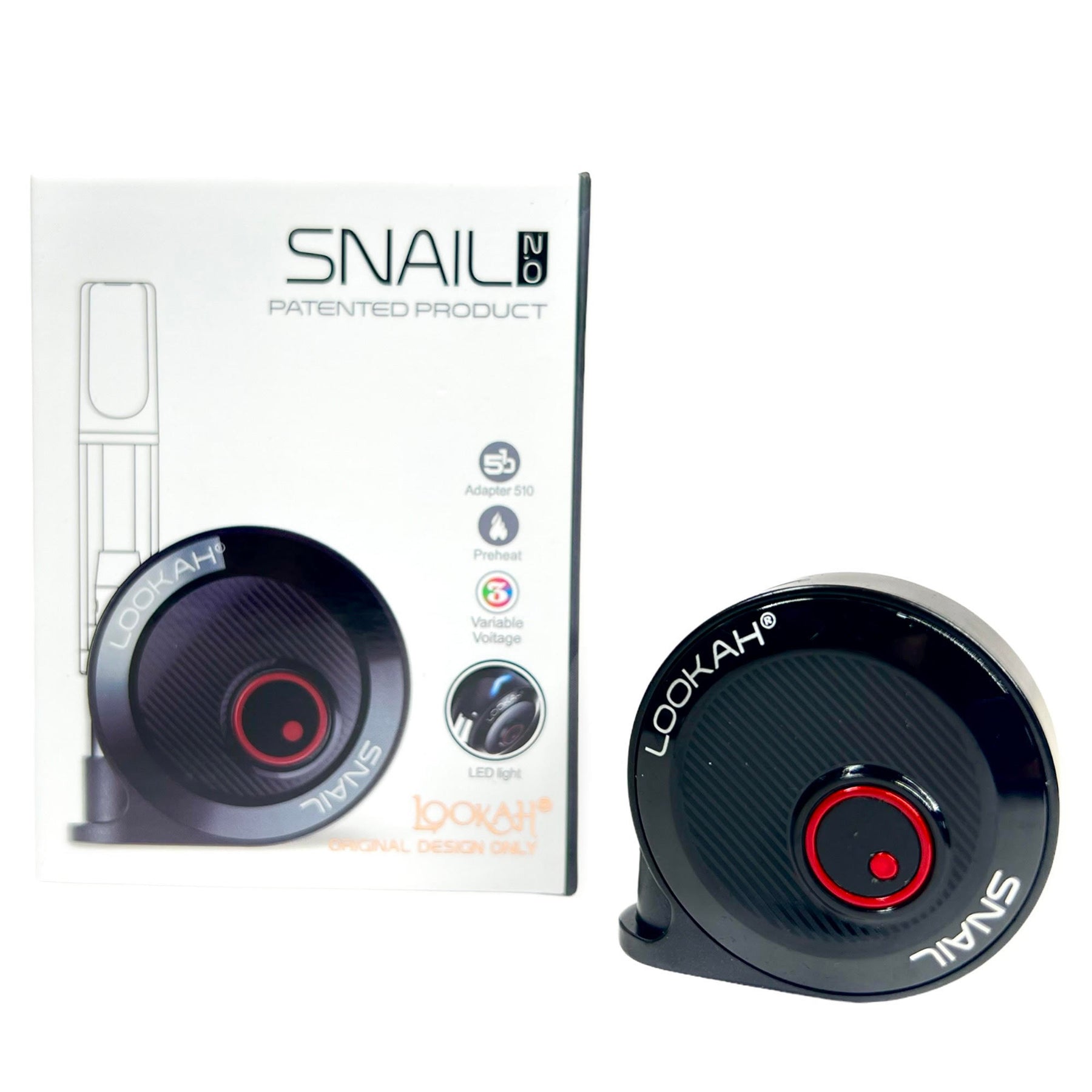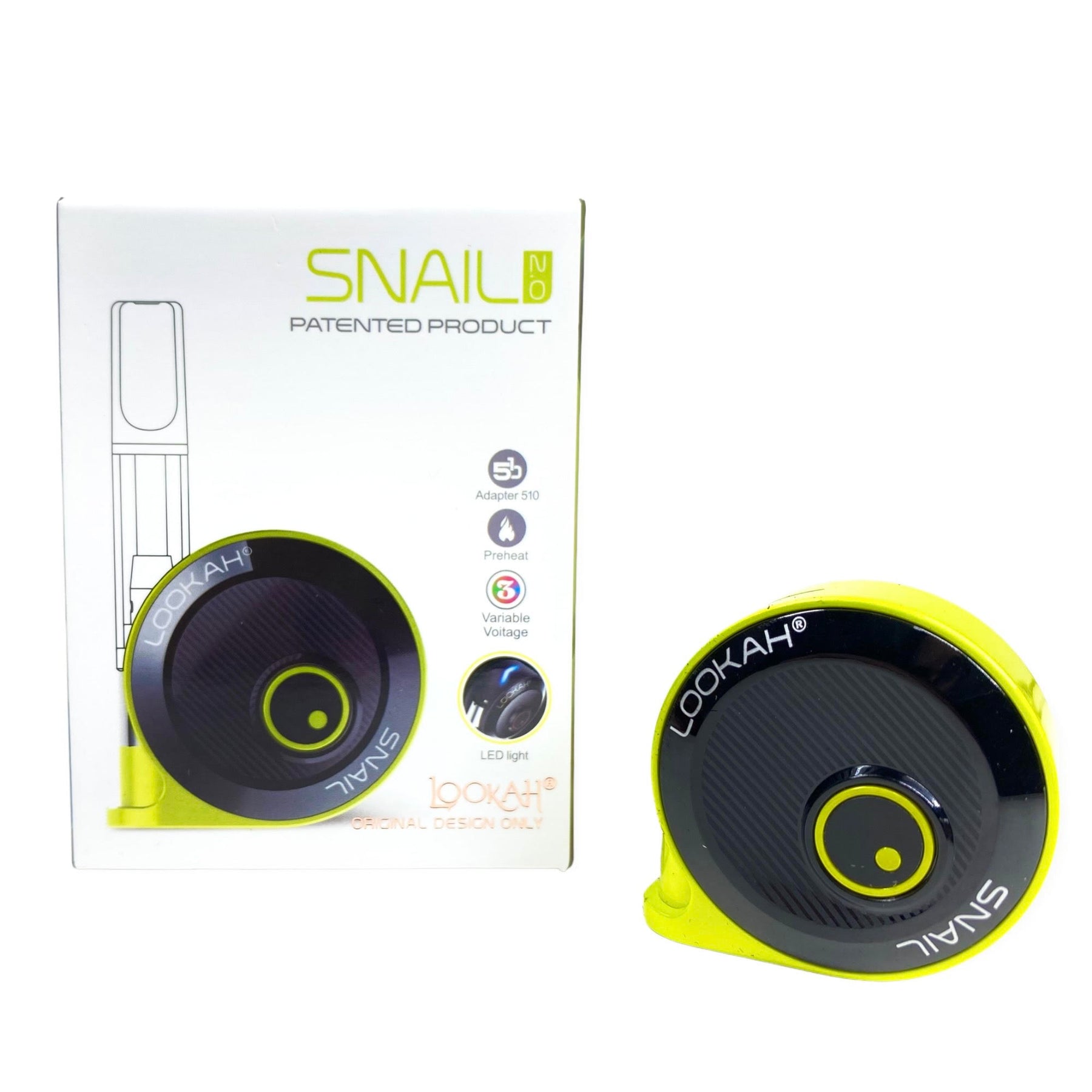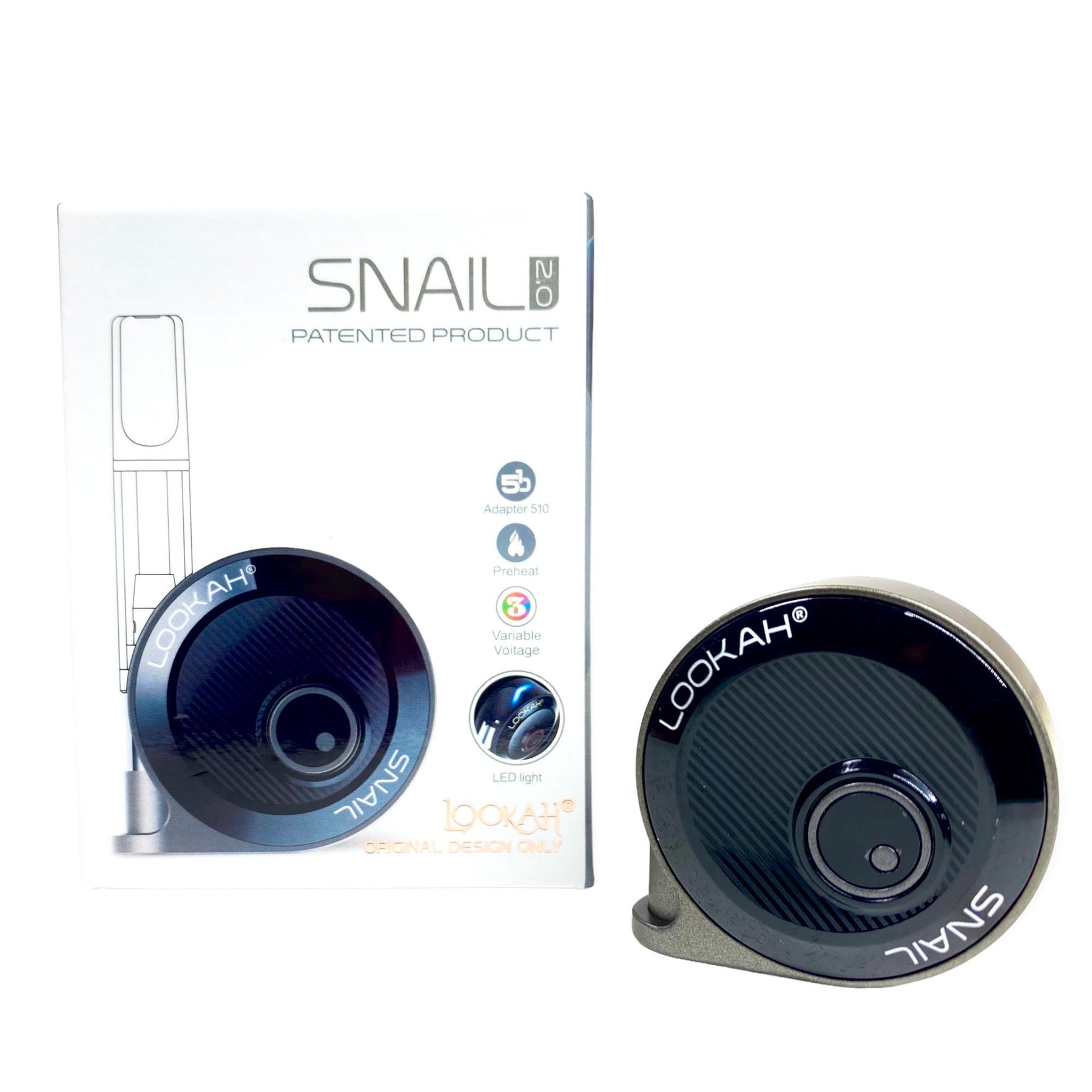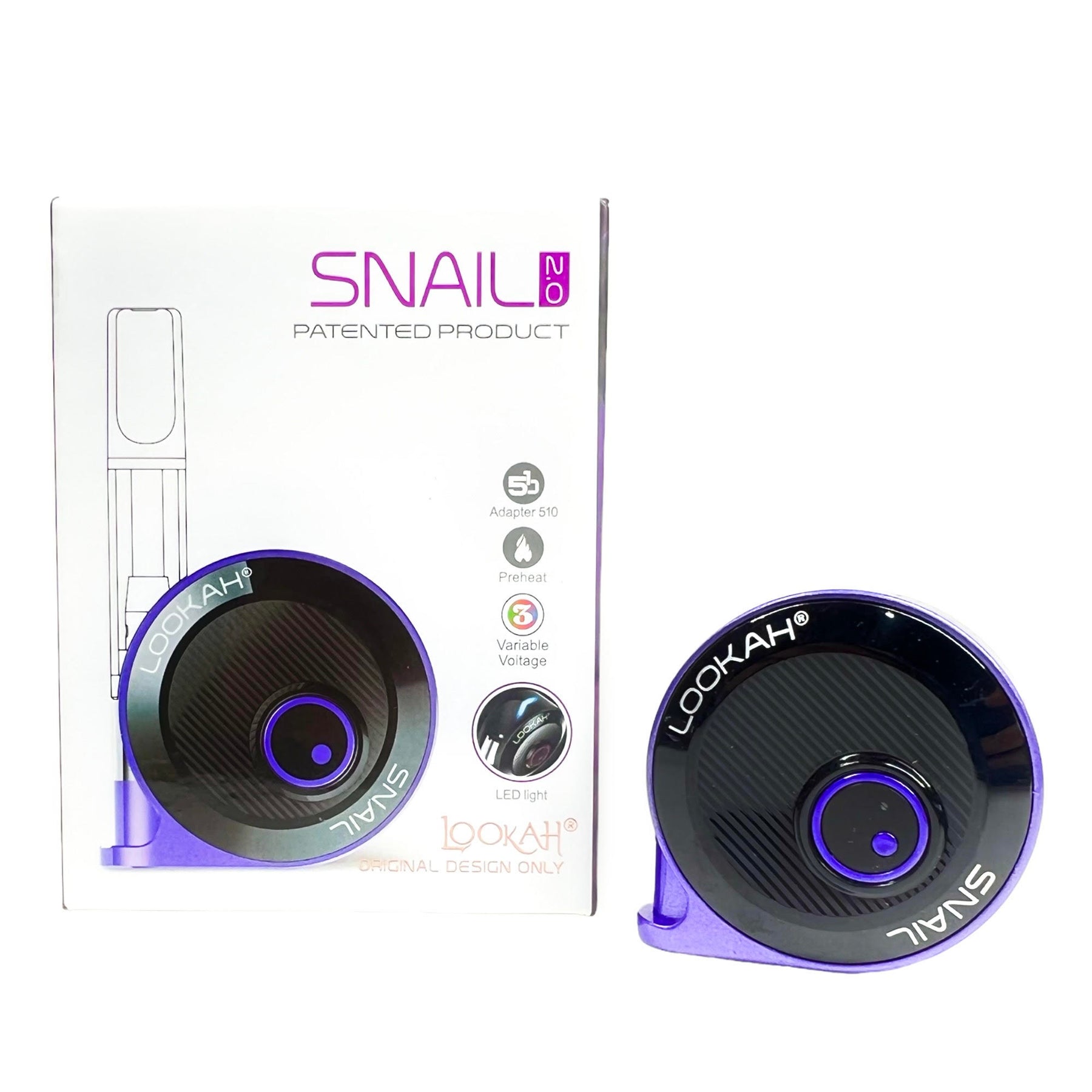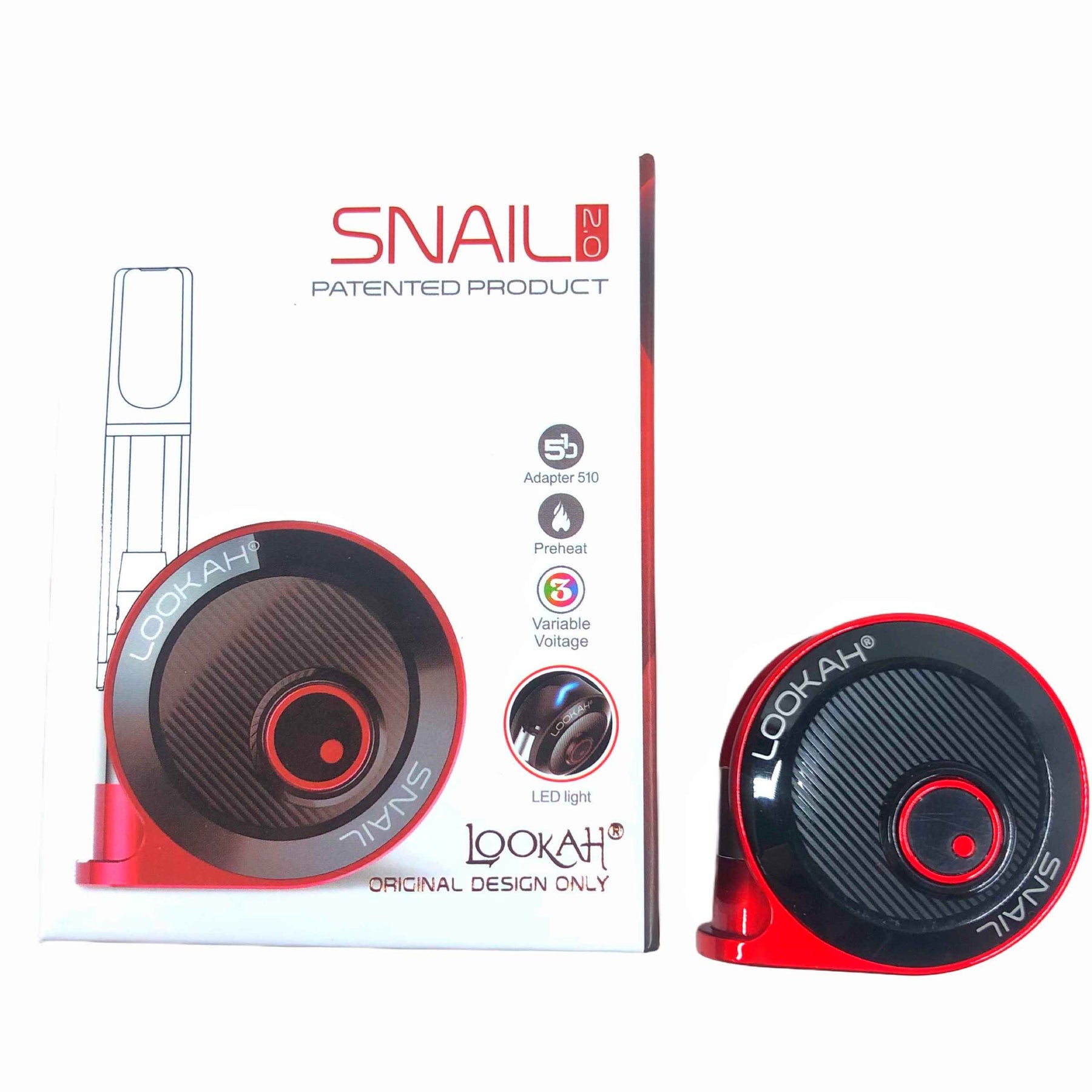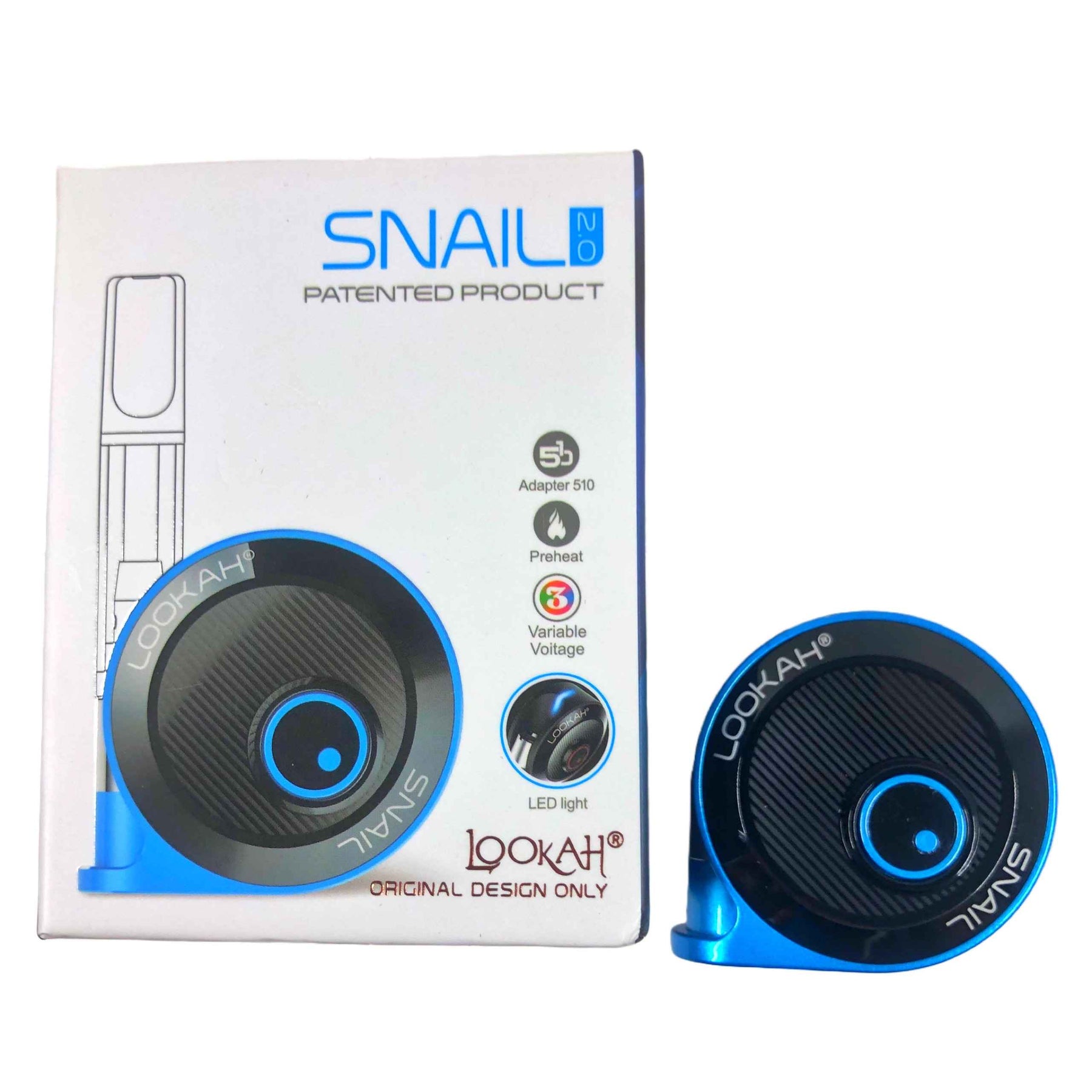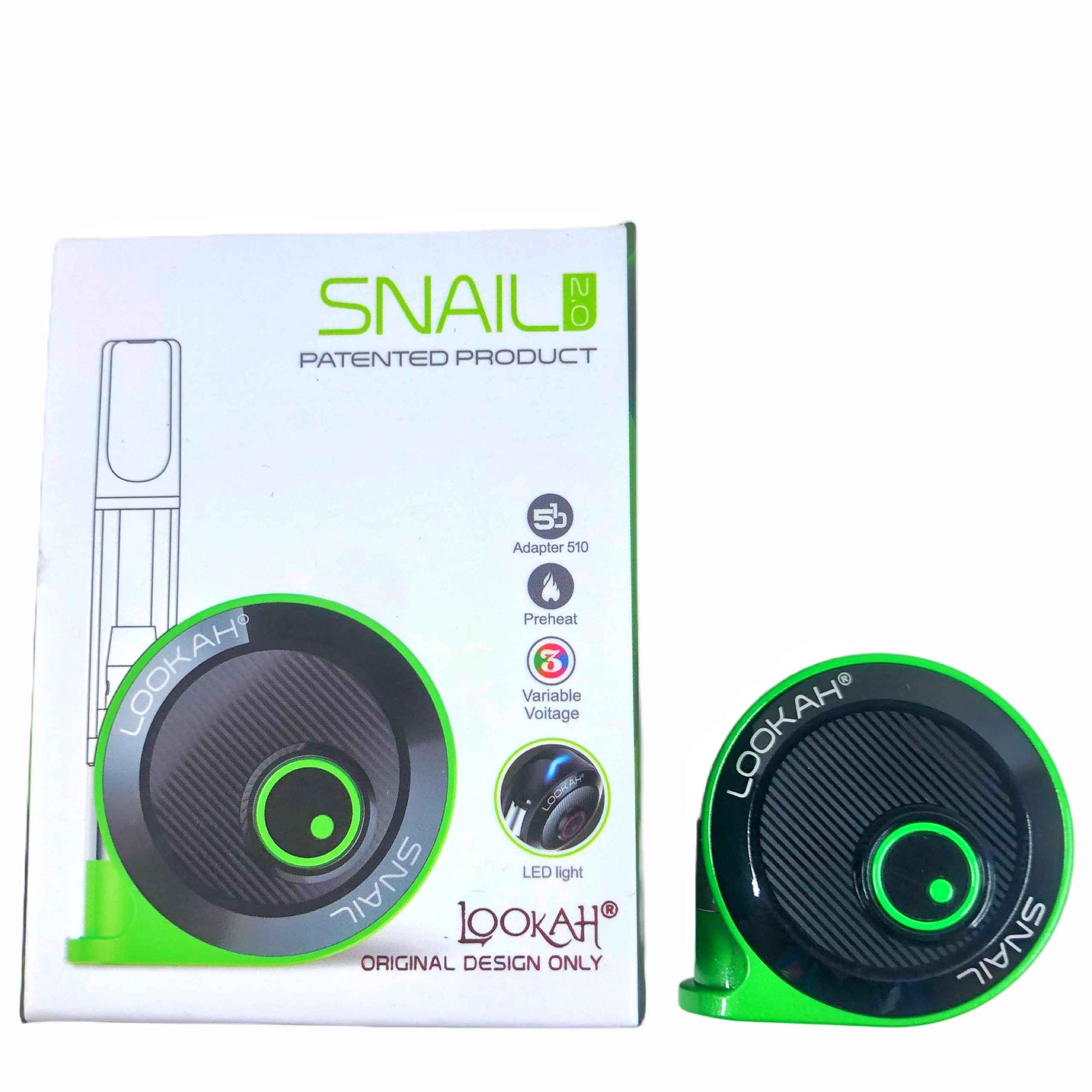 Lookah Snail 510 Thread Battery
The Lookah Snail 2.0 is the future of 510 thread batteries. It is at the forefront of both innovative technology and quality design. This device combines a discreet and compact design with leading vaping features to provide a battery that works perfectly with vape cartridges and wax cartridges. (Brands include but are not limited to: Exotic Carts, SmartCarts, Cake Carts, Zaza Carts etc.)
The Lookah Snail Vaporizer is smaller than the average vape pen but still packs a massive hit. Simply screw in your preferred CBD or THC cartridges and get ready for a good time!
2.0 Device Versus the Original Snail
The engineers heard your suggestions and have made changes to the device! They moved the indicator light from behind the wax cartridge to on top of the device where it is more visible. They have also upgraded the chip inside the Lookah Snail 2.0 to make it more responsive and improve the overall performance of the device.
How to Use the Lookah Snail 2.0
The first step to using this device is to screw in your preferred vape cartridge and turn it on. Like most vape pen style batteries, the Lookah Snail is turned on by 5 quick clicks. The Lookah Snail is activated by holding the button as you inhale through the cartridge.
Lookah Snail Features
The Lookah Snail 2.0 comes with various features to provide a high-quality, customizable vaping experience.
Variable Voltage Settings
Once the device is properly turned on and the cartridge is set in place, it is time to choose your preferred temperature setting. 2 quick clicks will adjust the Lookah Snail between its 3 voltage settings: 3.2V 3.6v 4.2v
Tip: The lower voltage settings will have better flavor and taste, while the higher settings will have more smoke production and larger hits. Experiment with the different settings to find one that is right for you!
Preheat Mode
For those who want a hands-off vaping experience, the Lookah Snail has you covered. Activate the preheat mode by pressing the button 3 times quickly. This will cause the battery to slowly heat up your cartridge from the lowest temperature setting to the highest temperature setting.
Battery Life
The Lookah Snail uses a 350mah battery which is perfect for someone who really wants to extract the flavor out of their oil cartridge. The battery life lasts for around 30-40 timed out hits, but it depends on the voltage level. The battery on the Lookah Snail is charged using the micro usb port.
Deep Dive into Safety Features of this Device
The Lookah Snail has a variety of safety features that prevent its users from any danger. The 350mah battery is protected from over-running, short circuiting, and overcharging. The battery has a 10 second time out time.
Specifications of the Lookah Snail 2.0
Variable Voltage Settings 3.2v-4.2v

Available in a Variety of Colors

Universal Fit - Compatible with any sized cartridge

350mAh Battery Capacity

For THC or CBD Oil Carts

Pocket Sized - Small and Portable

LED Indicator Light

Type-C Micro Usb Port for Charging

Constructed from Zinc-Alloy
What's in the Box
Lookah Snail 2.0 Cartridge Battery

Micro USB Charging Cable

Lookah Snail Manual

Warranty Card
Lookah Snail
I have a lot of batteries but find myself using the snail the most. It doesn't burn my carts too hot but just the right amount. I am a fan of all Lookah products they always have a quality feel