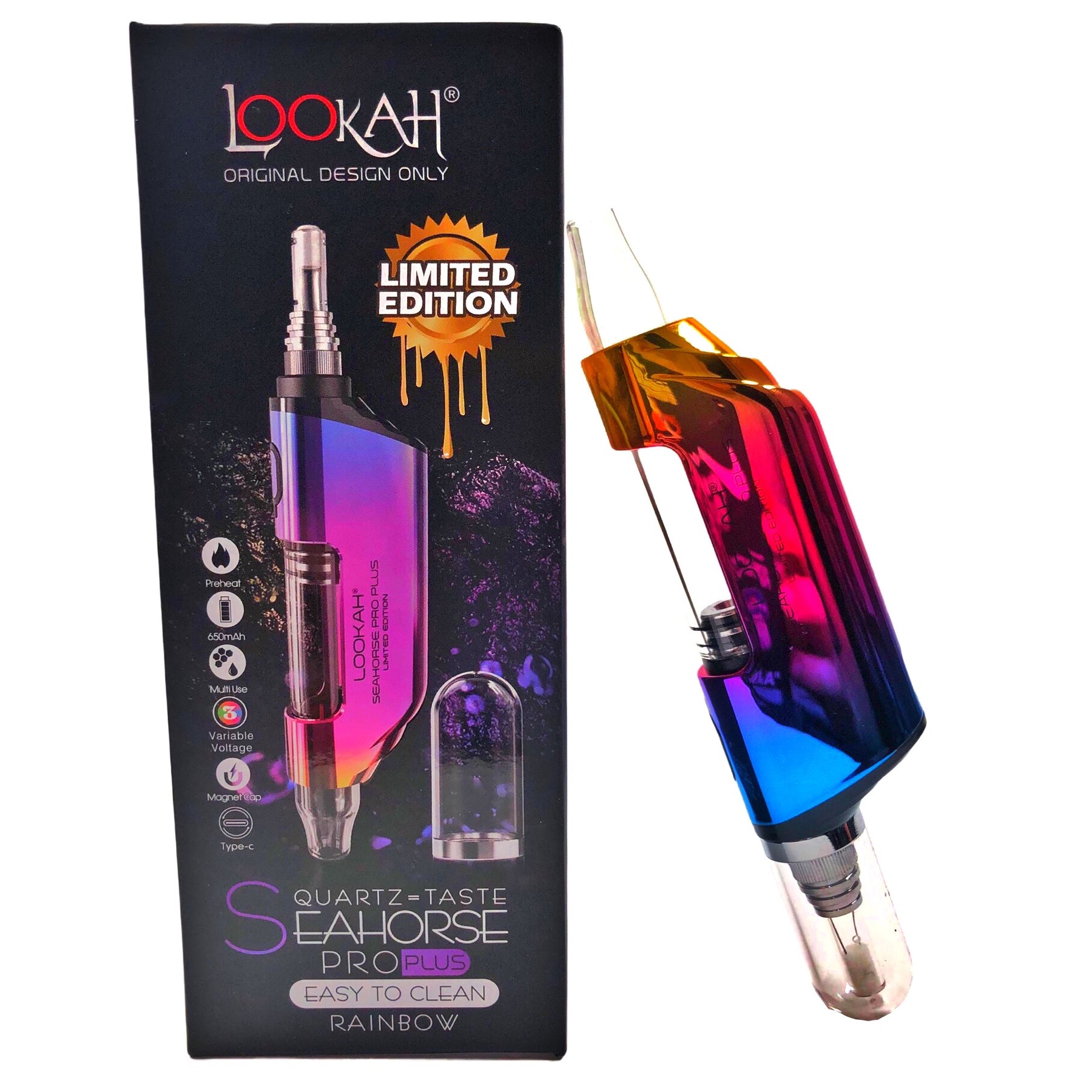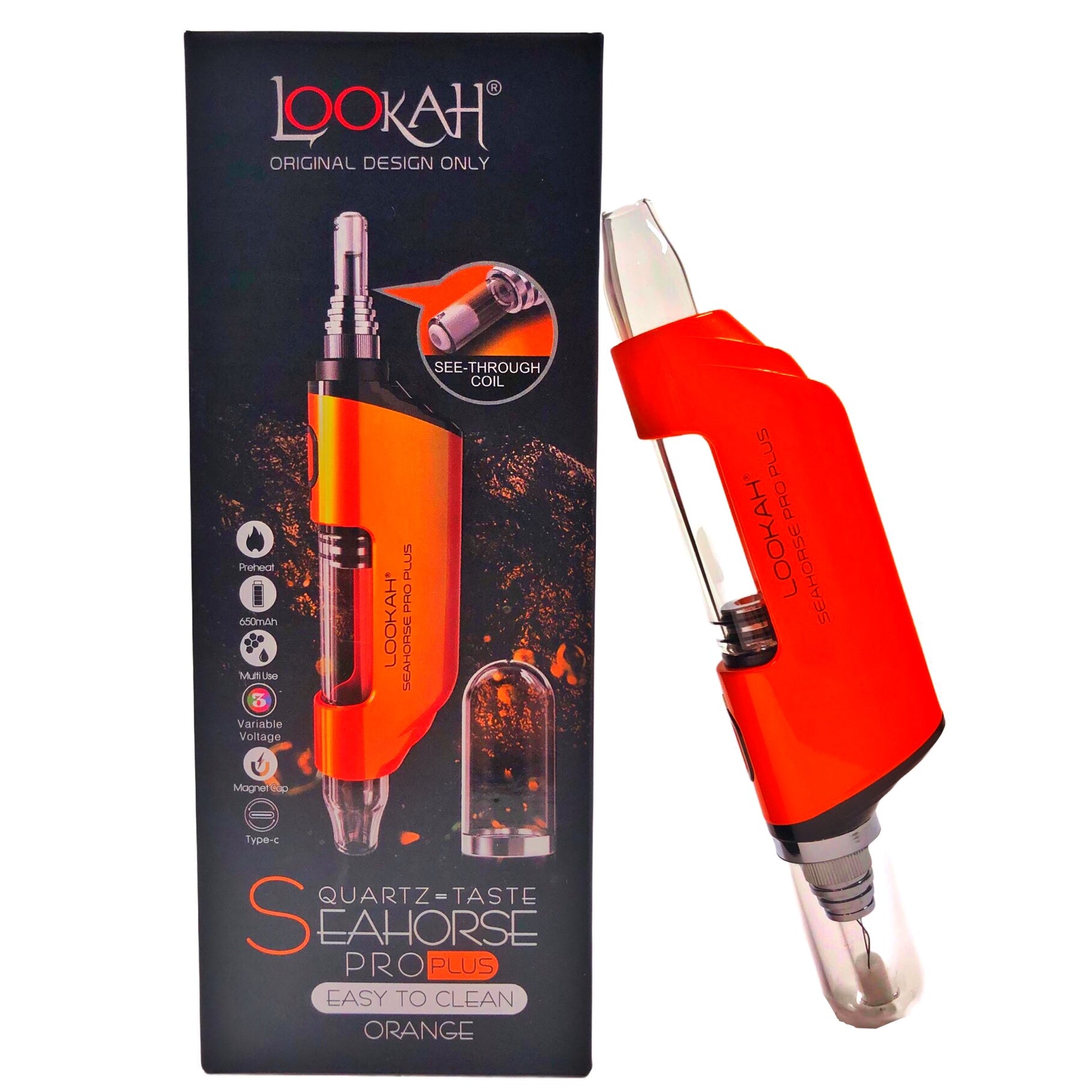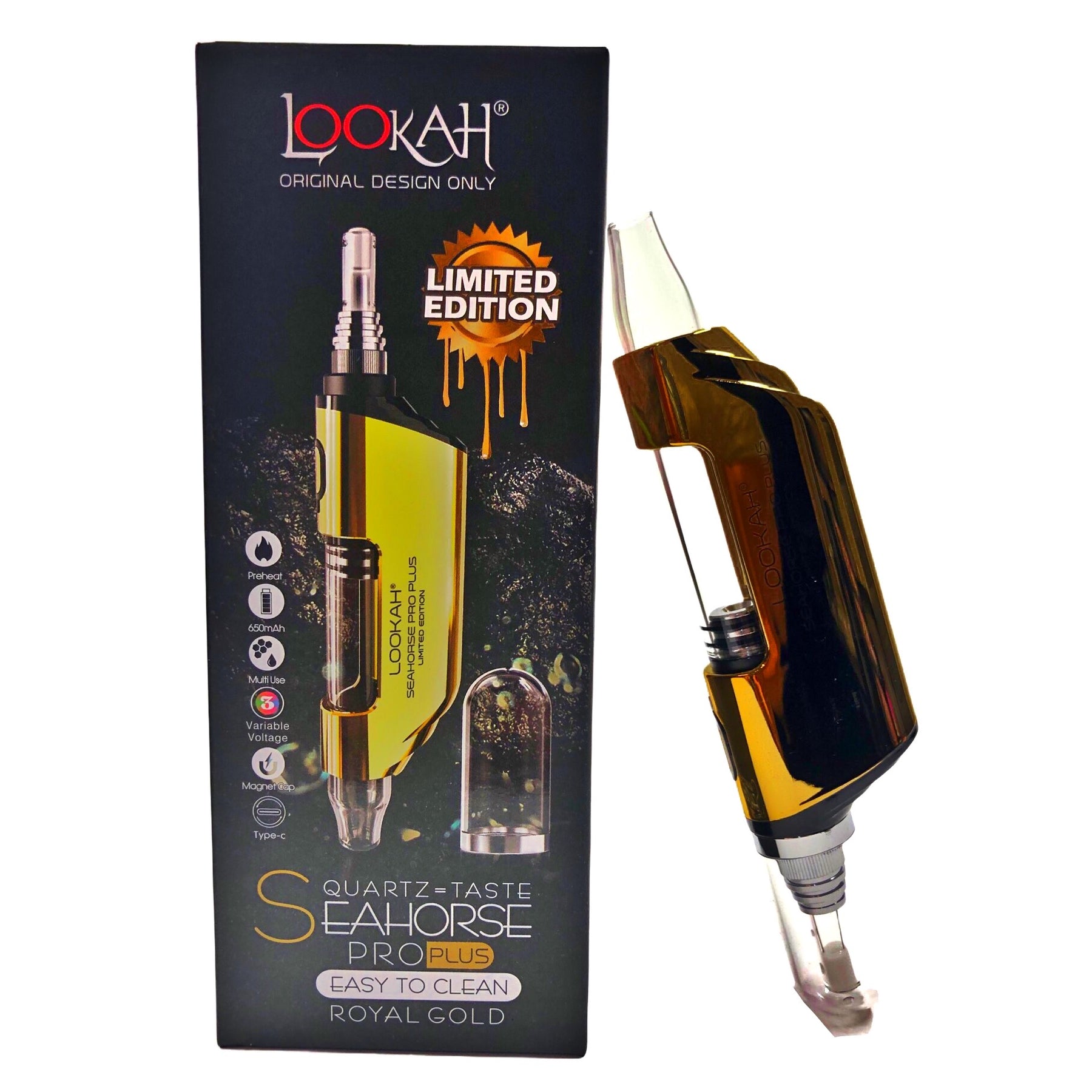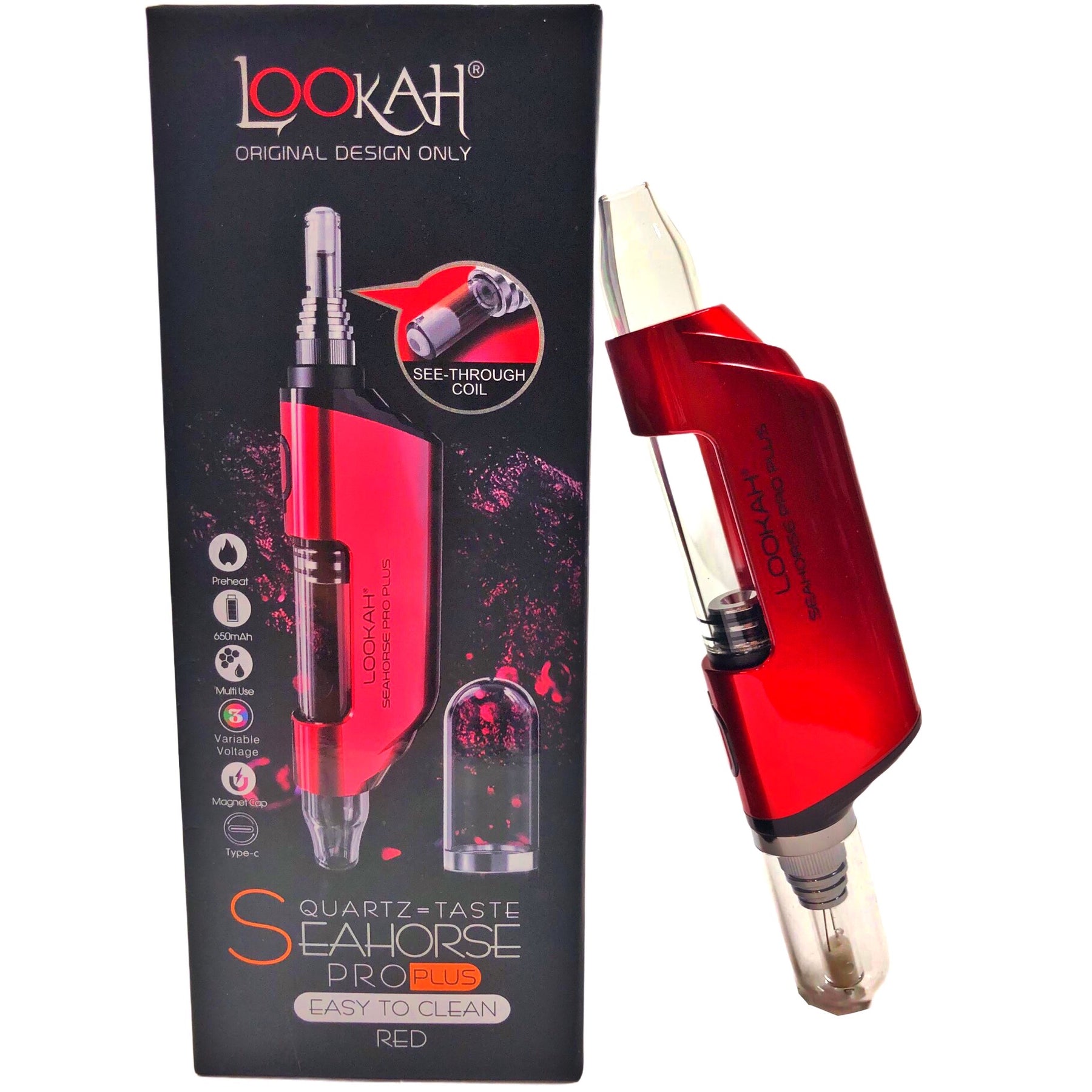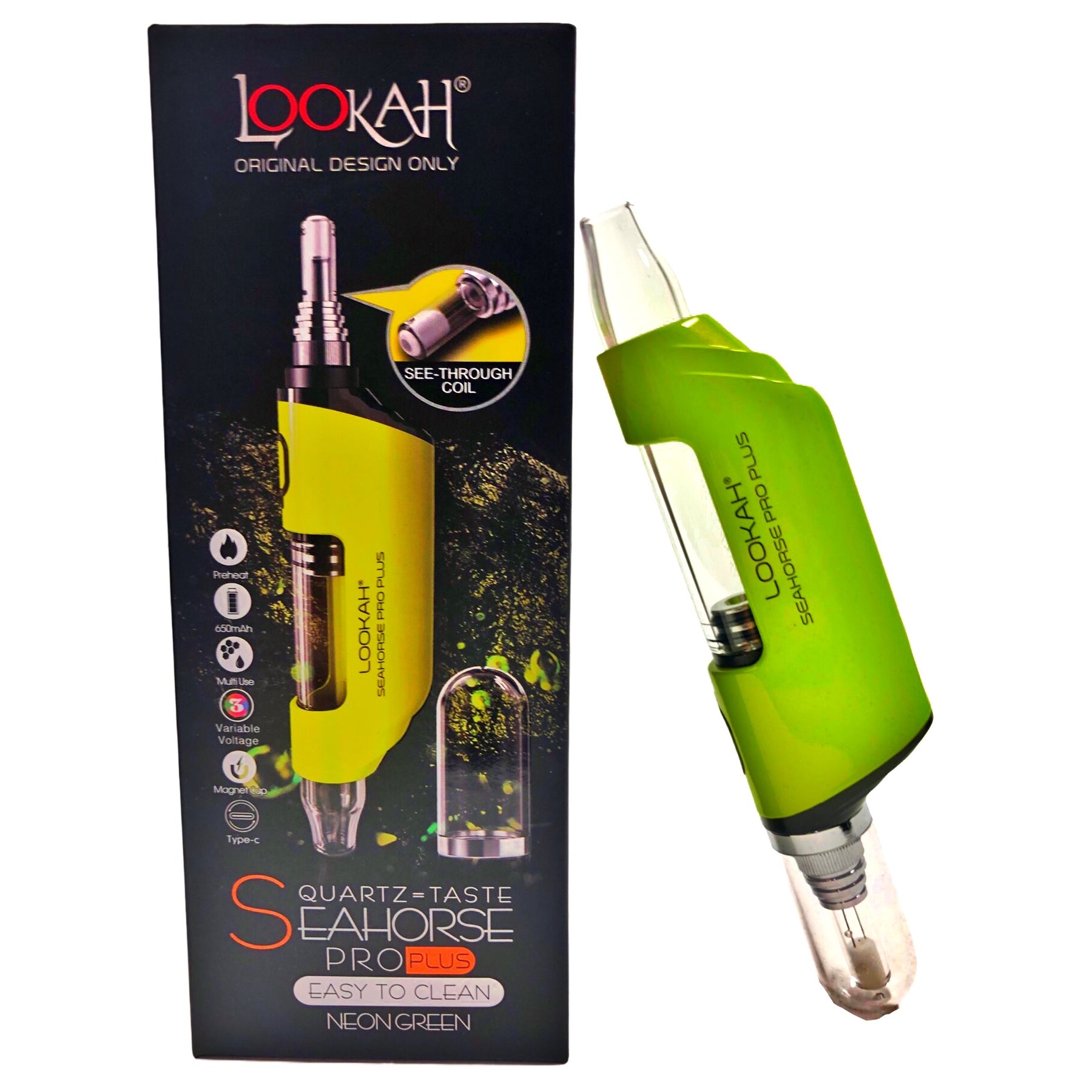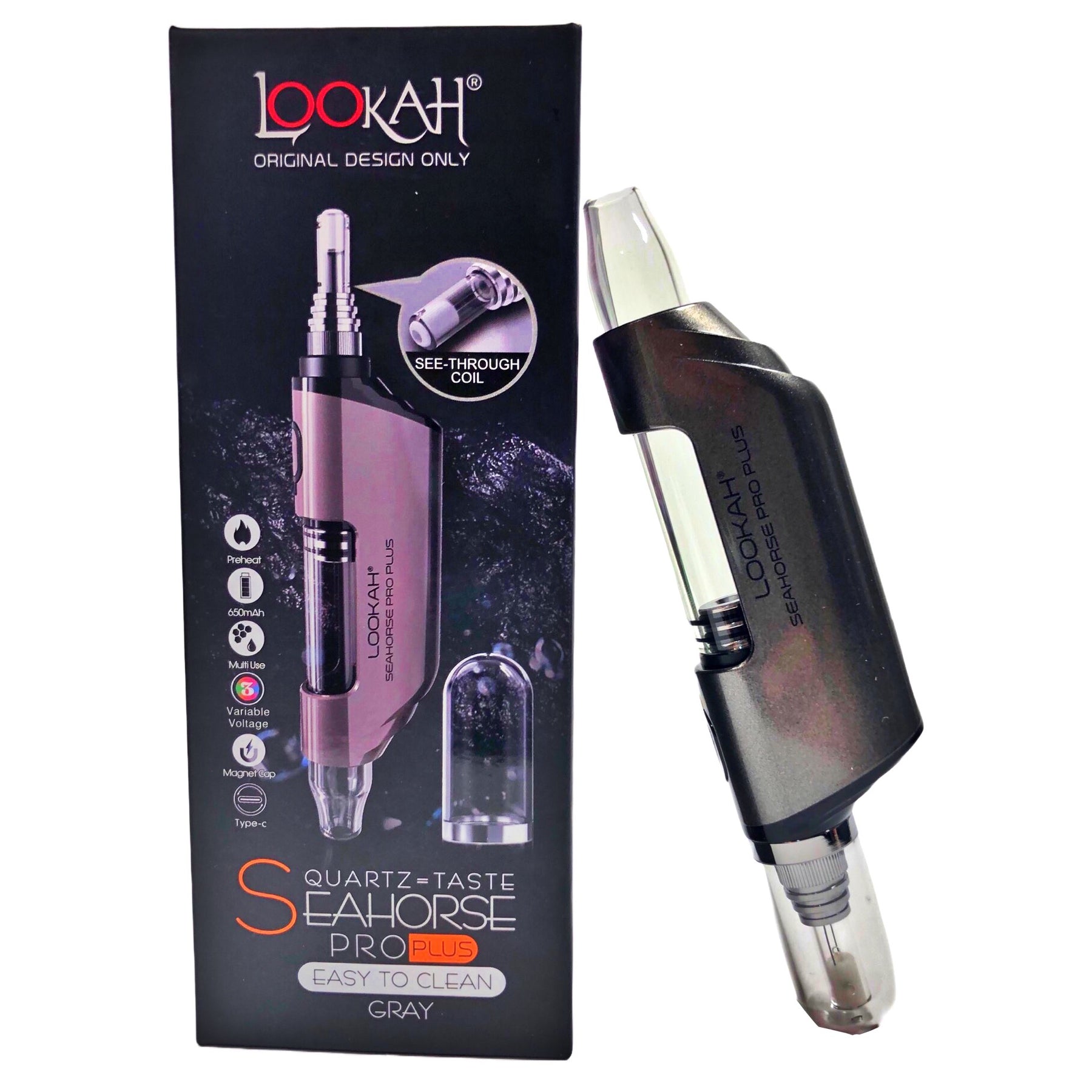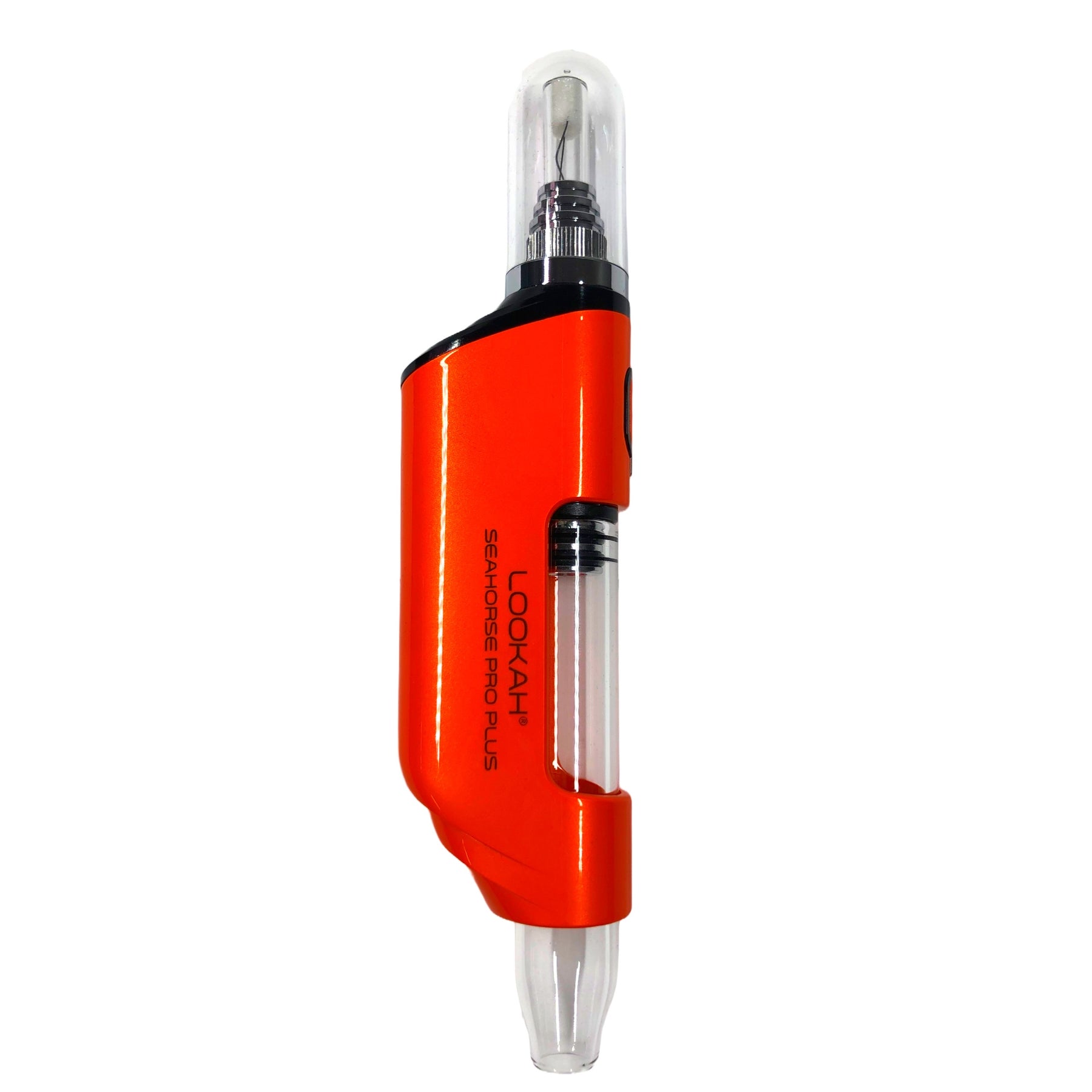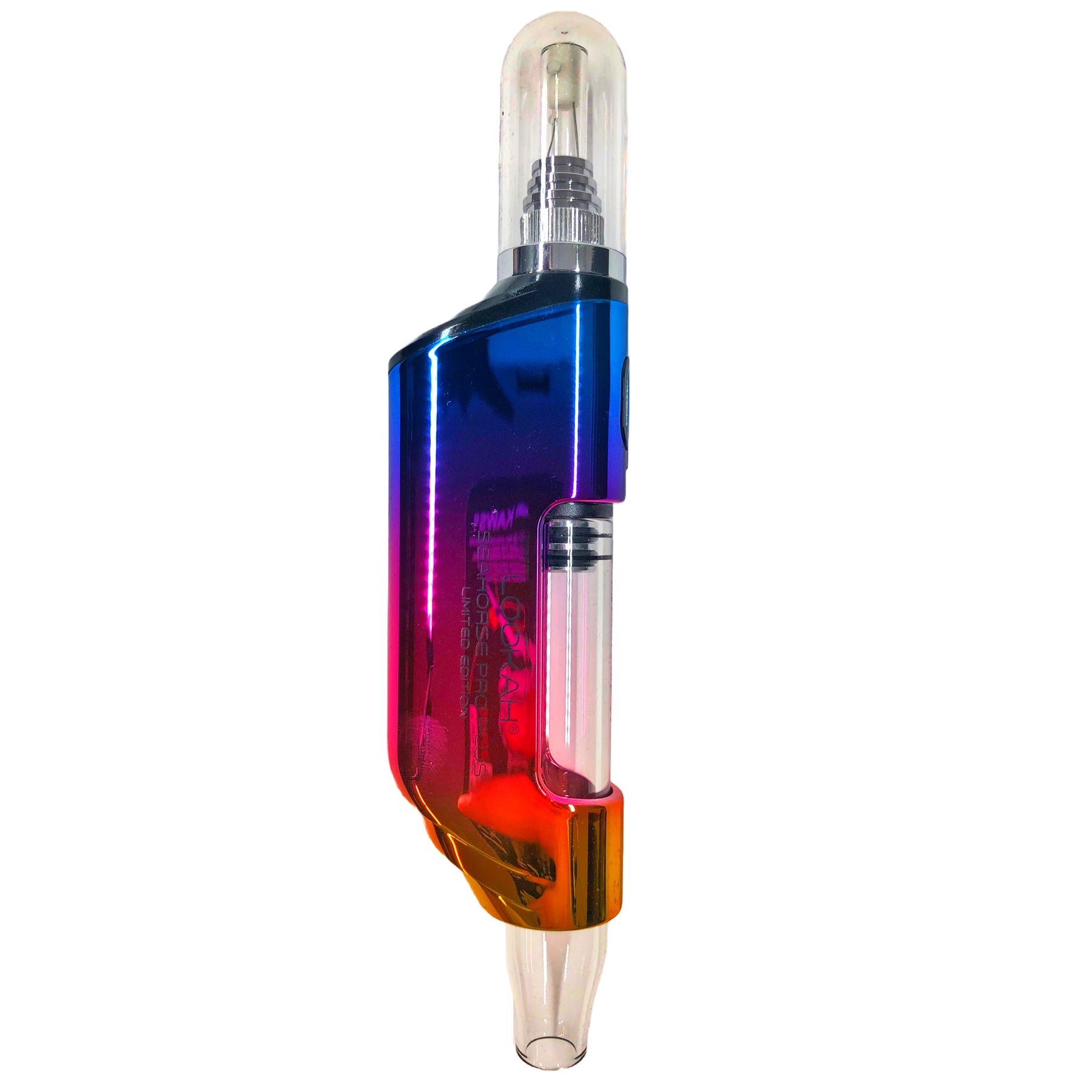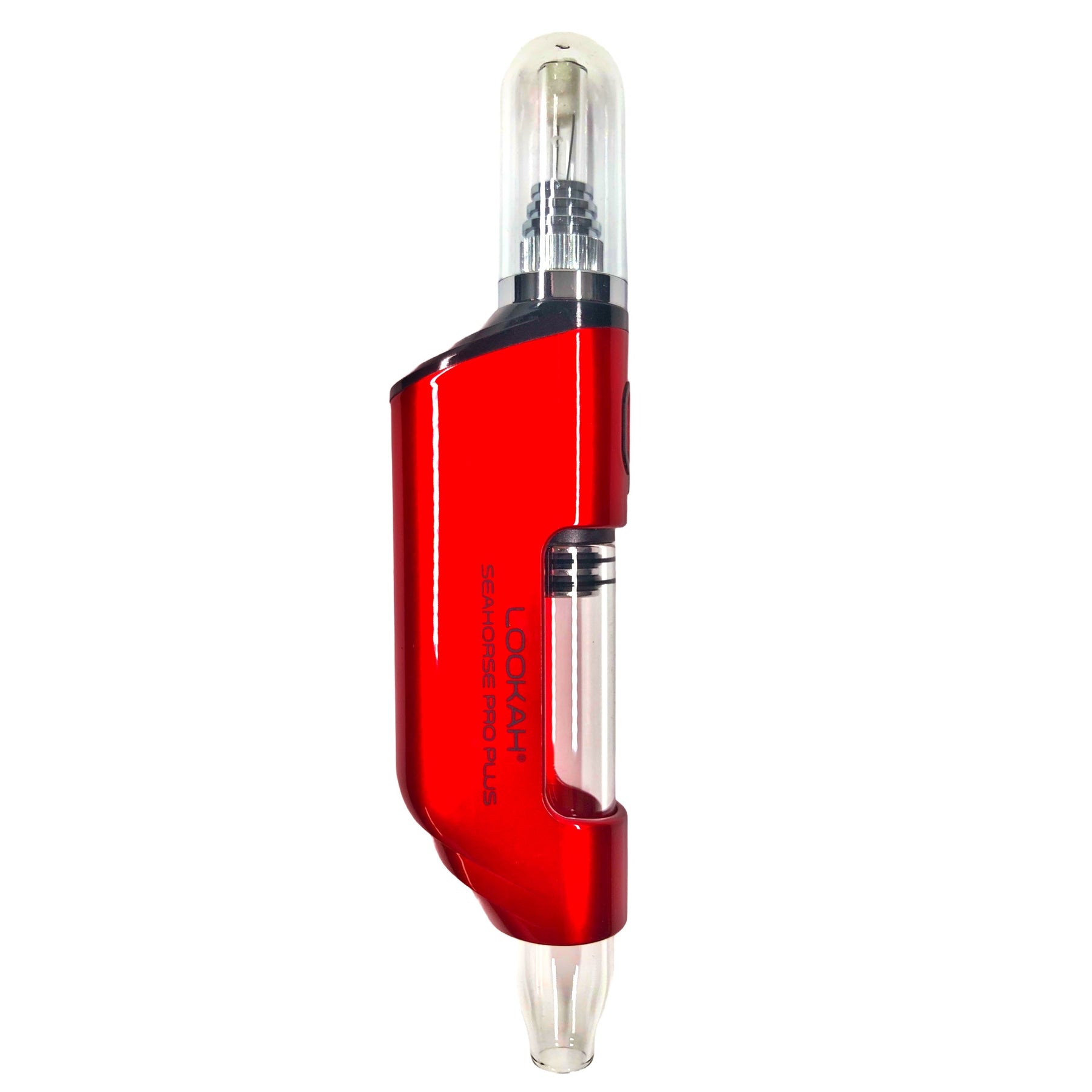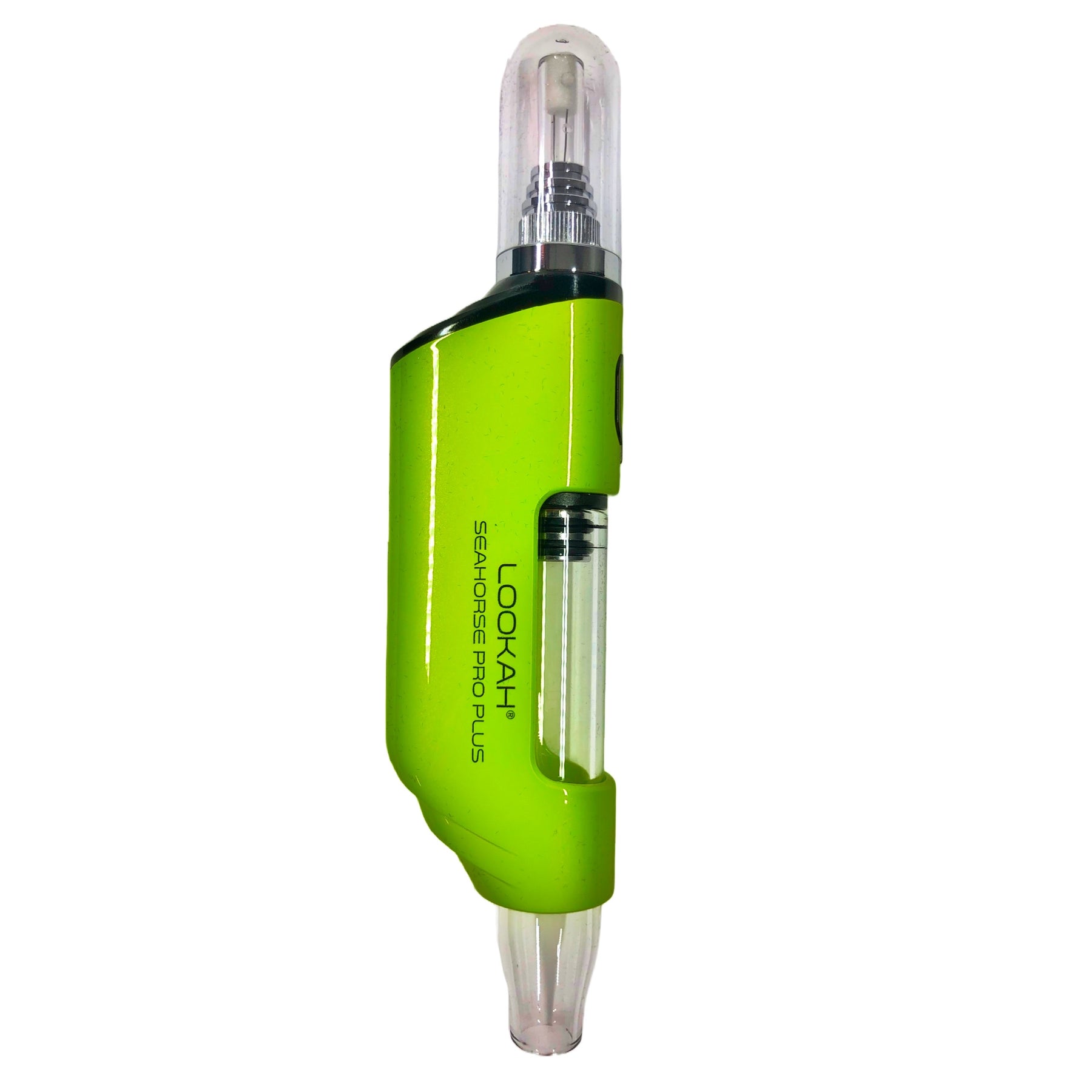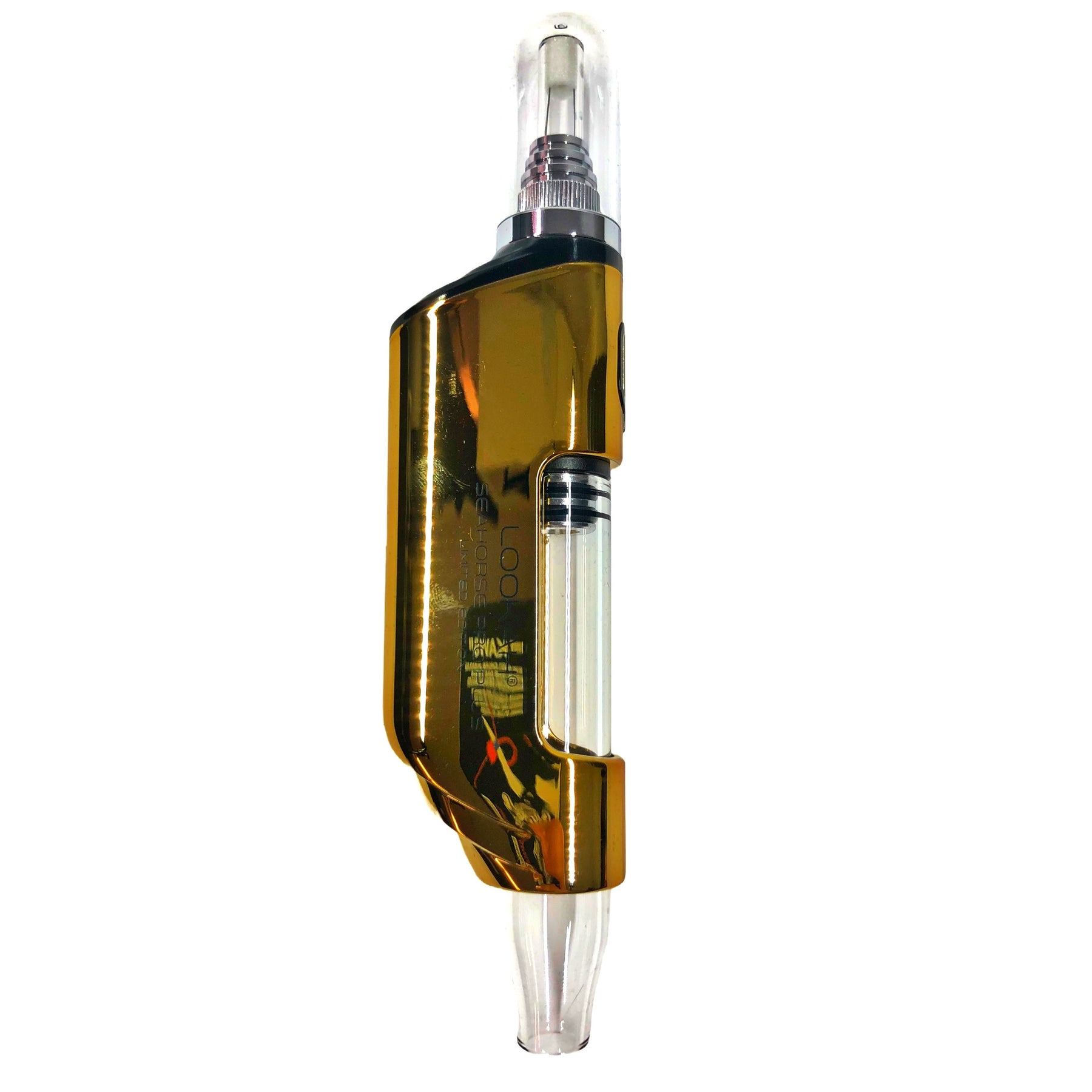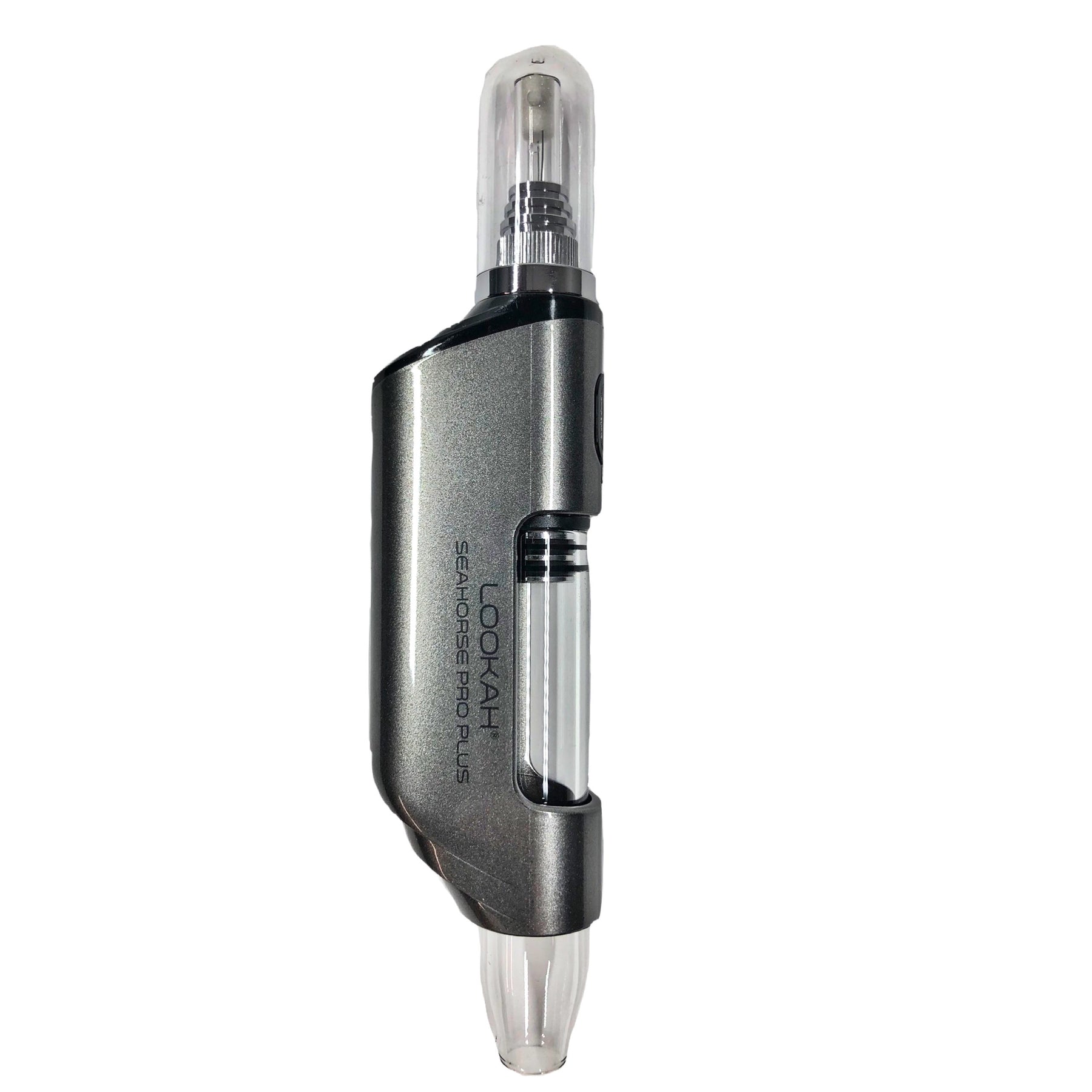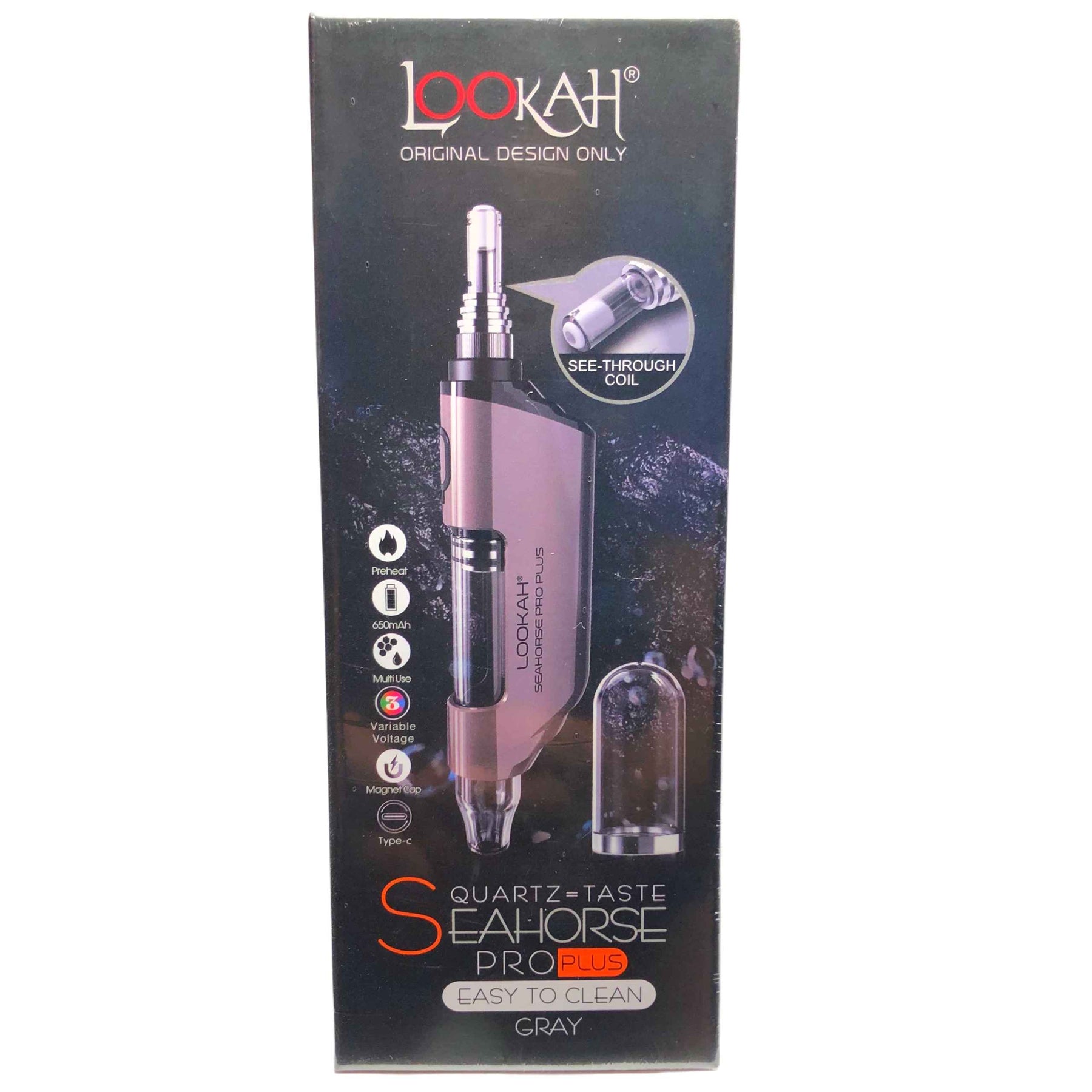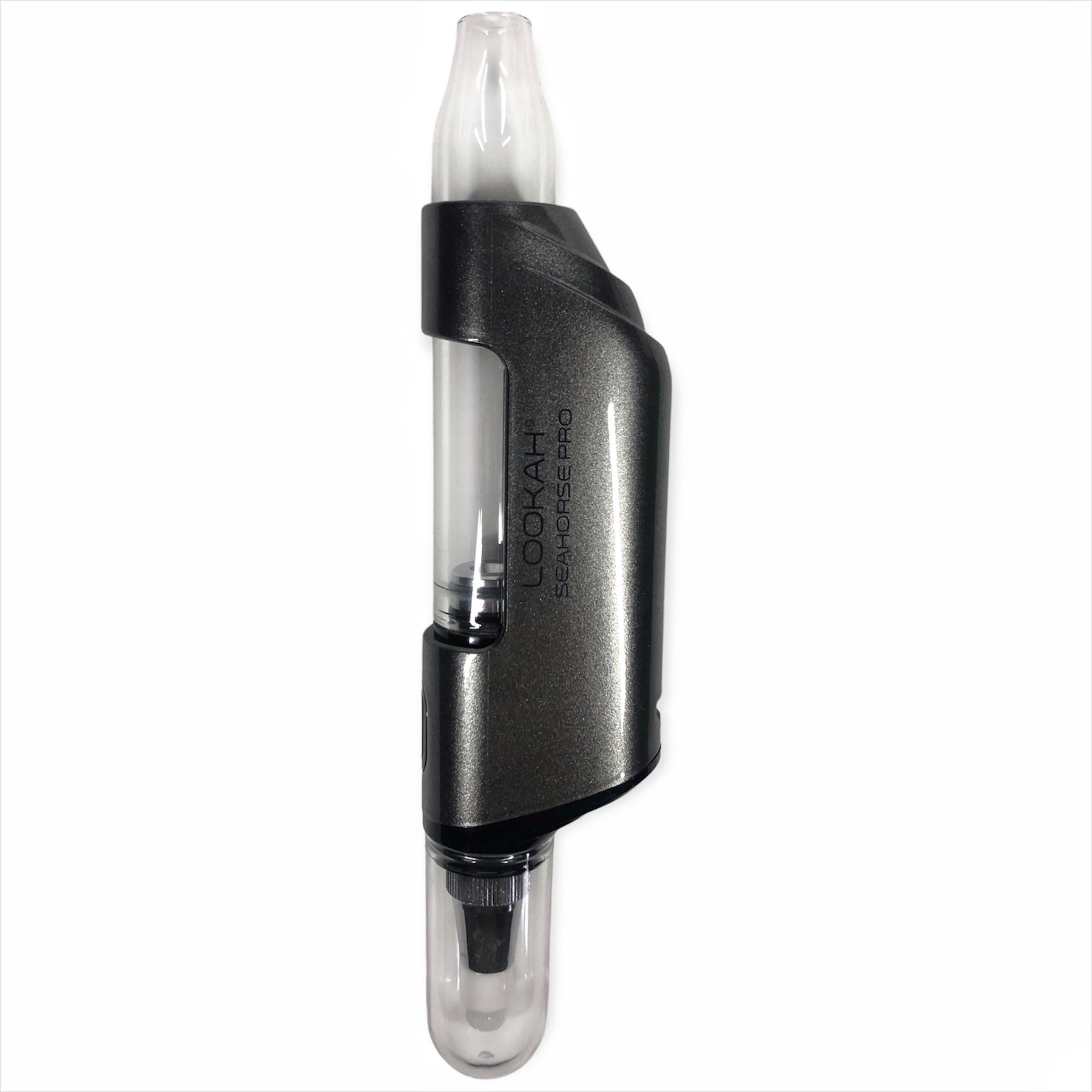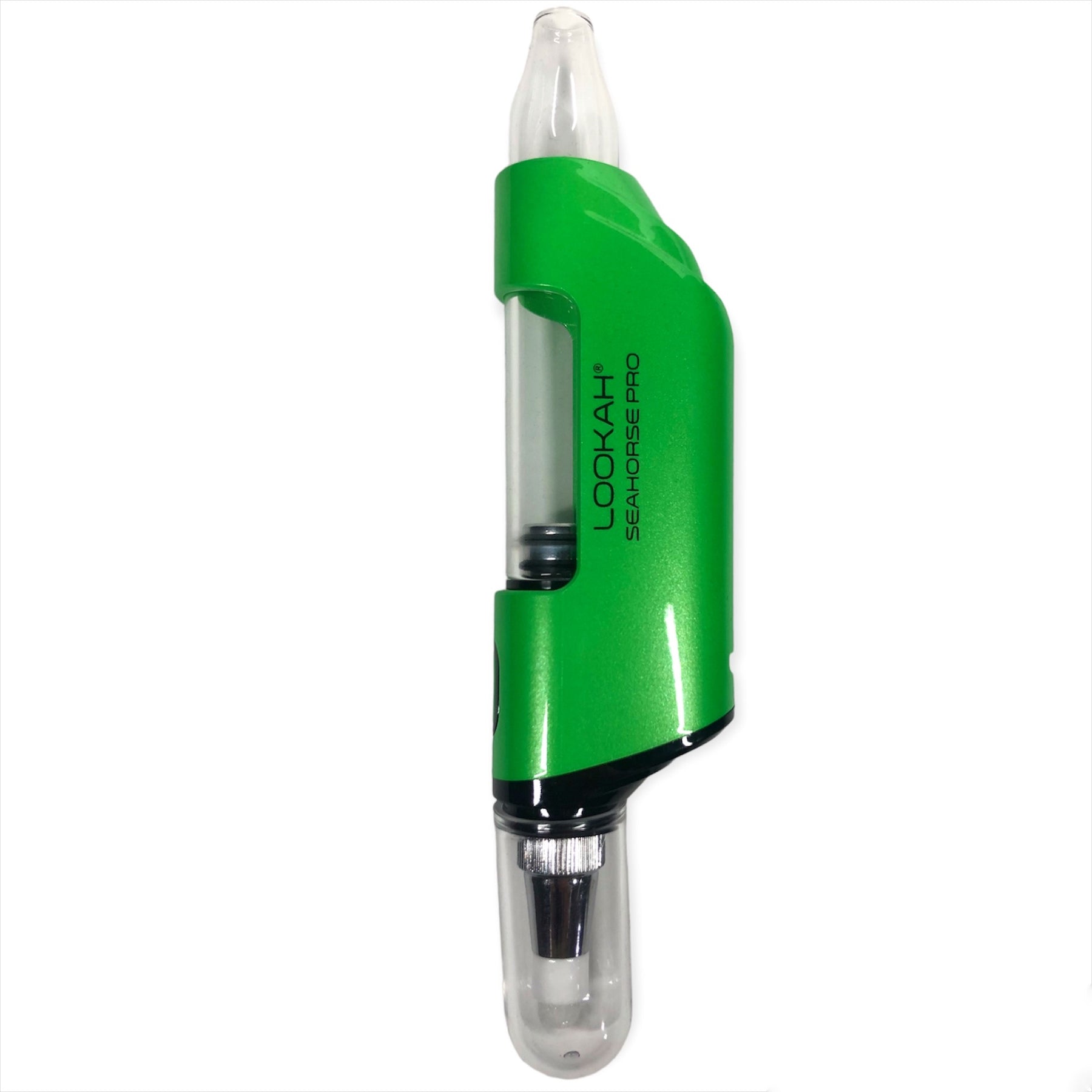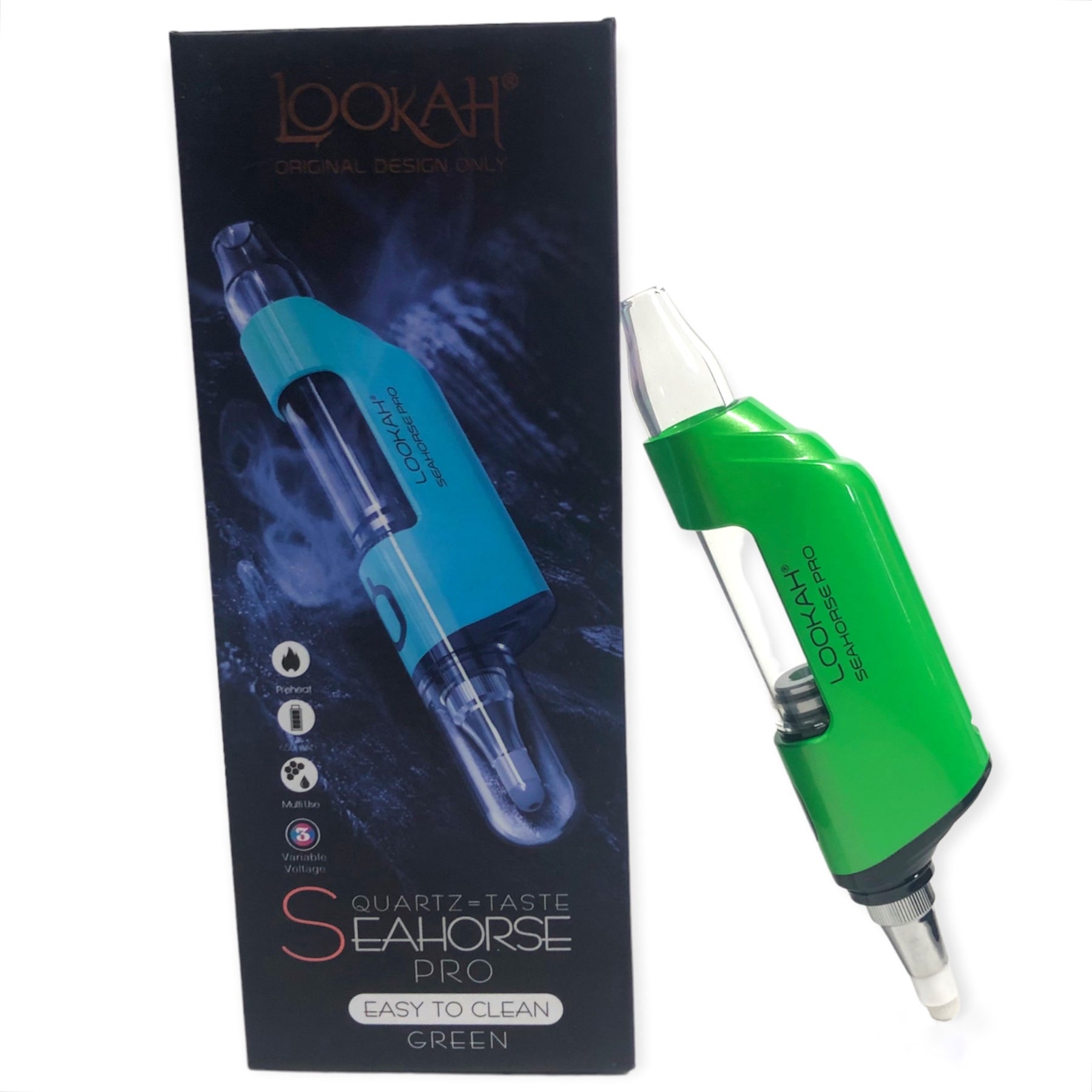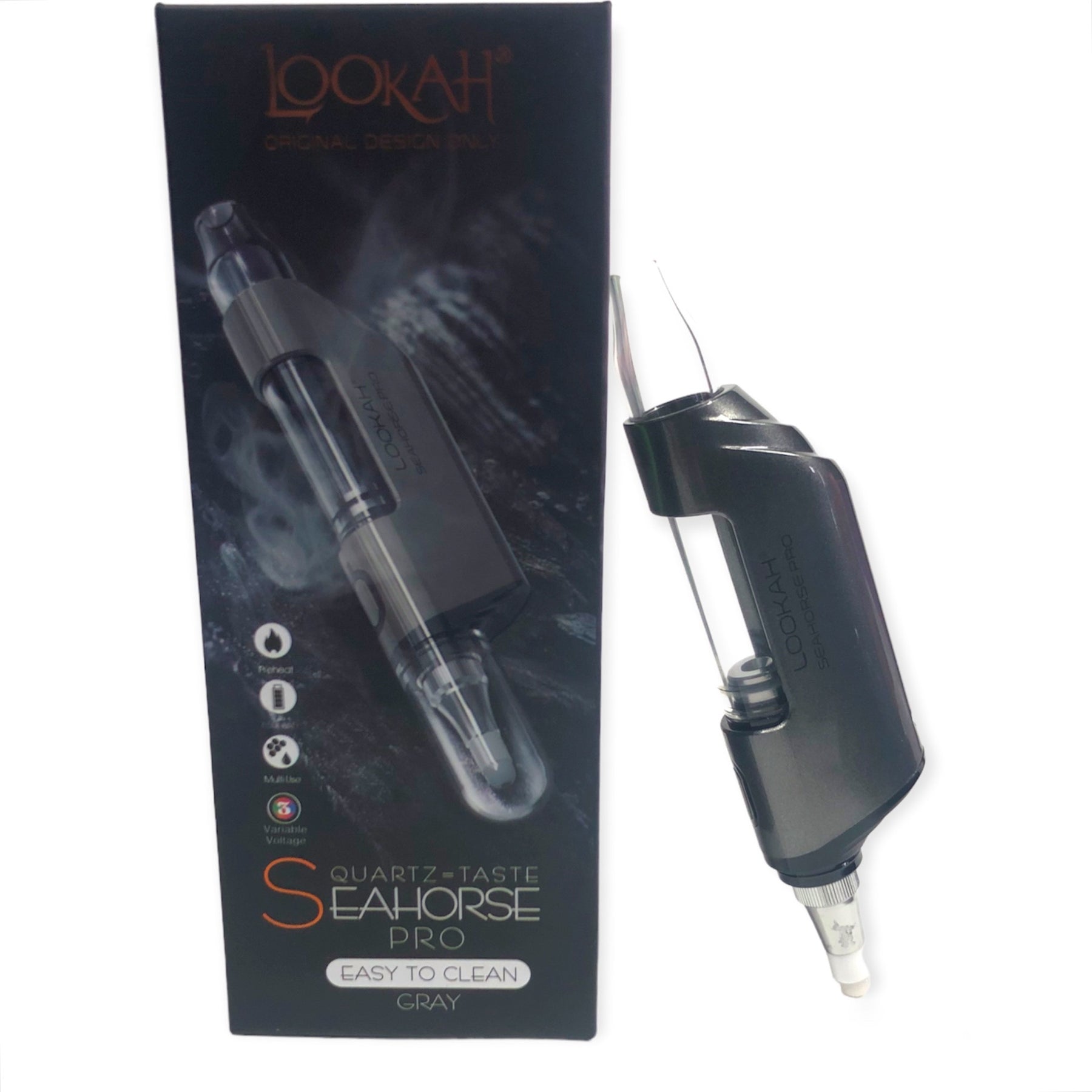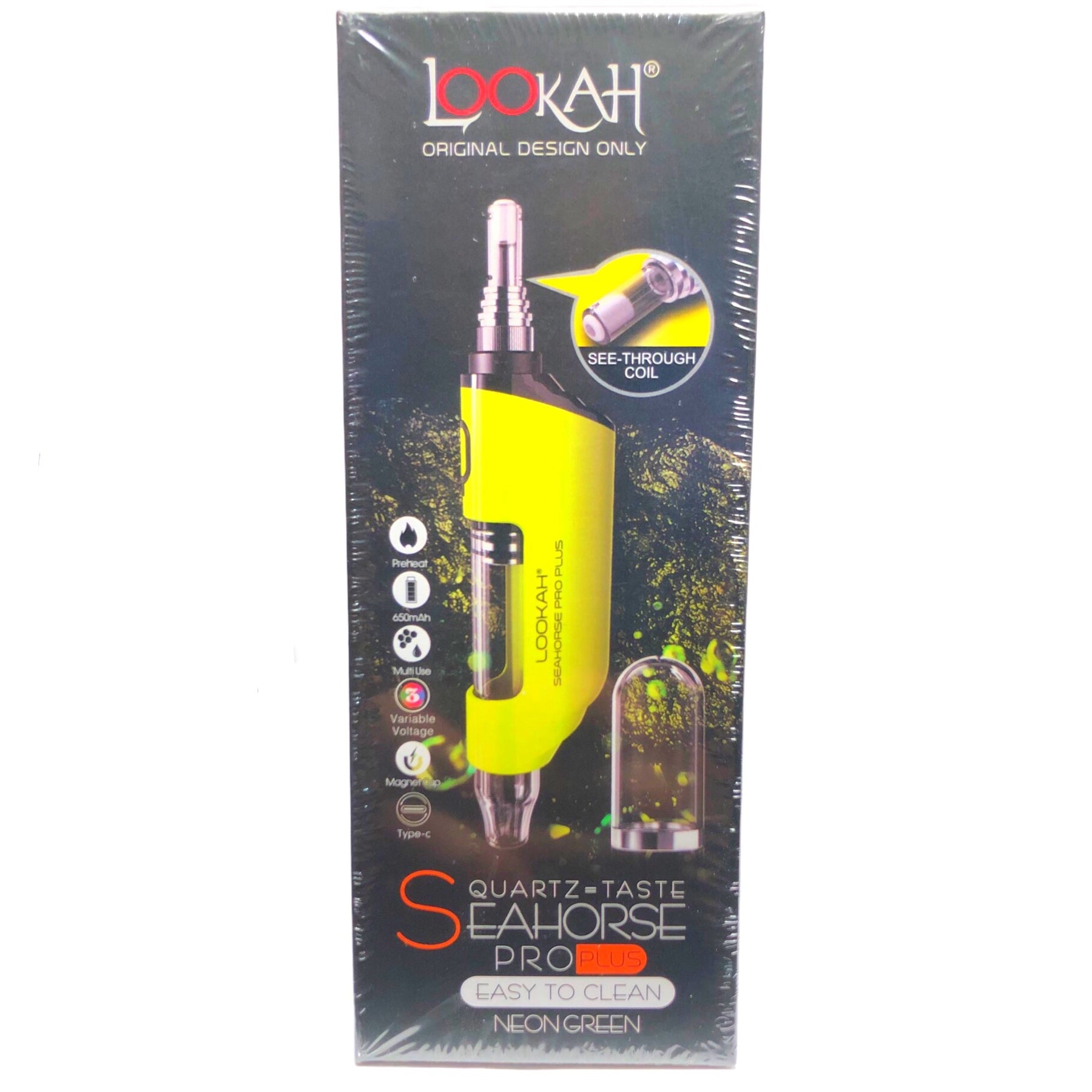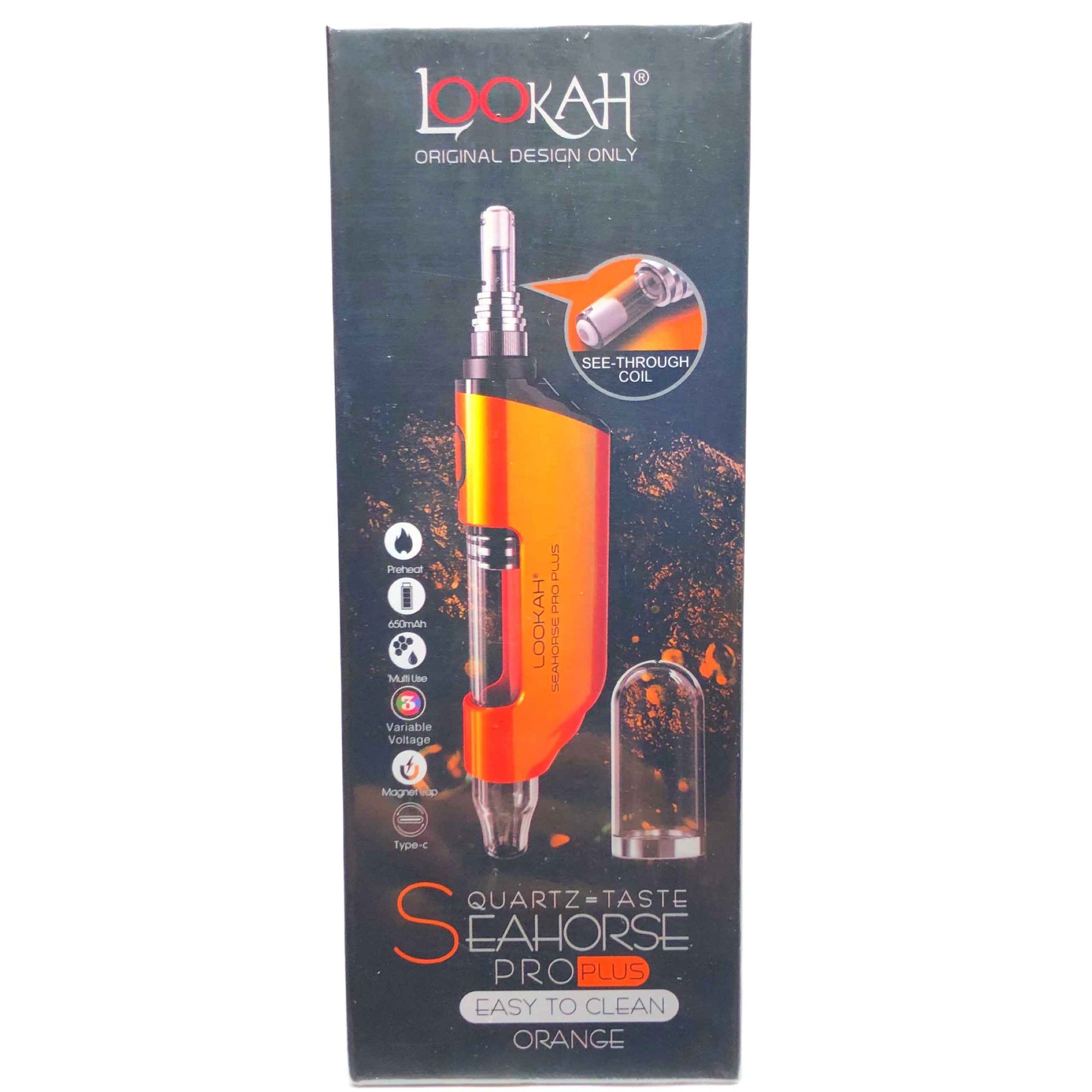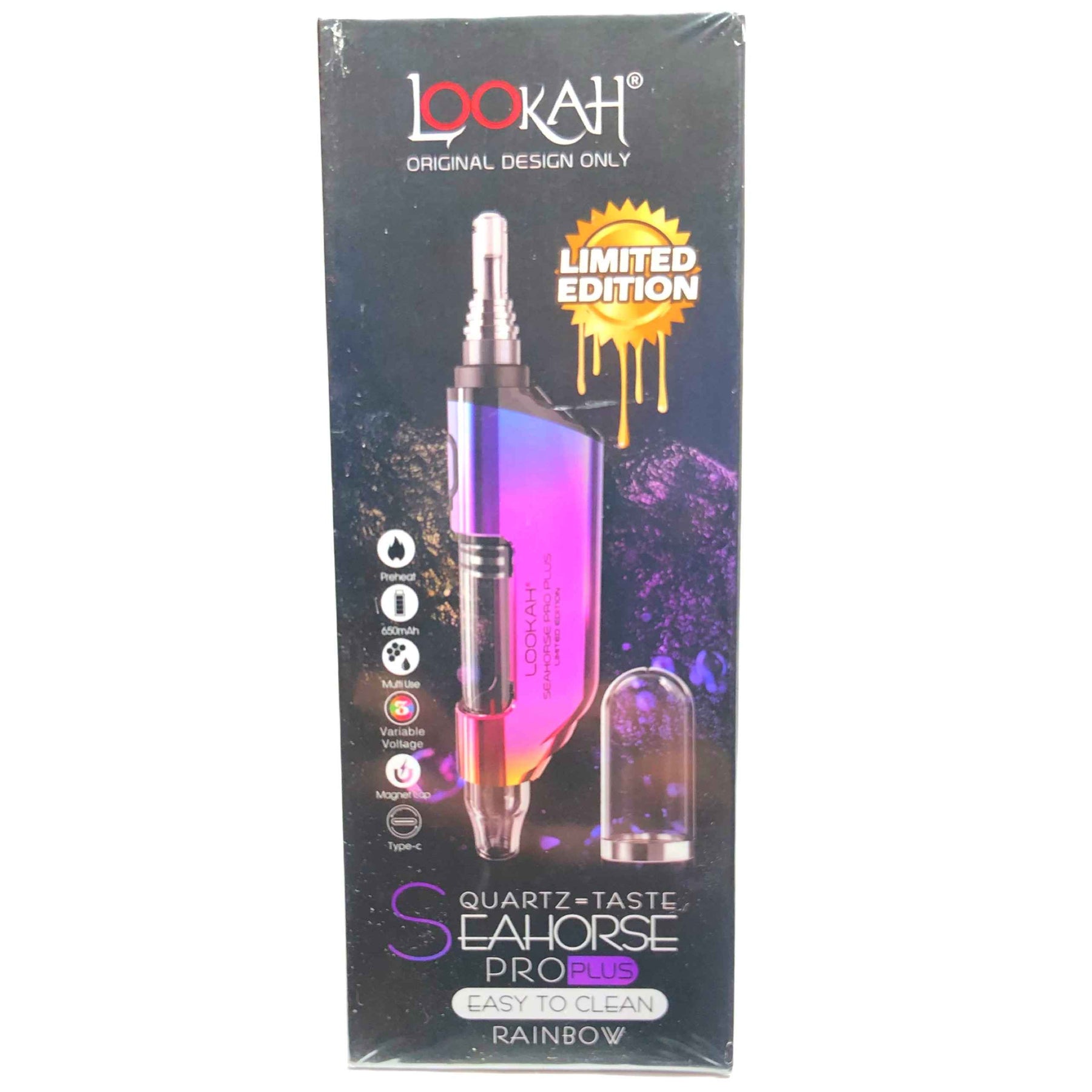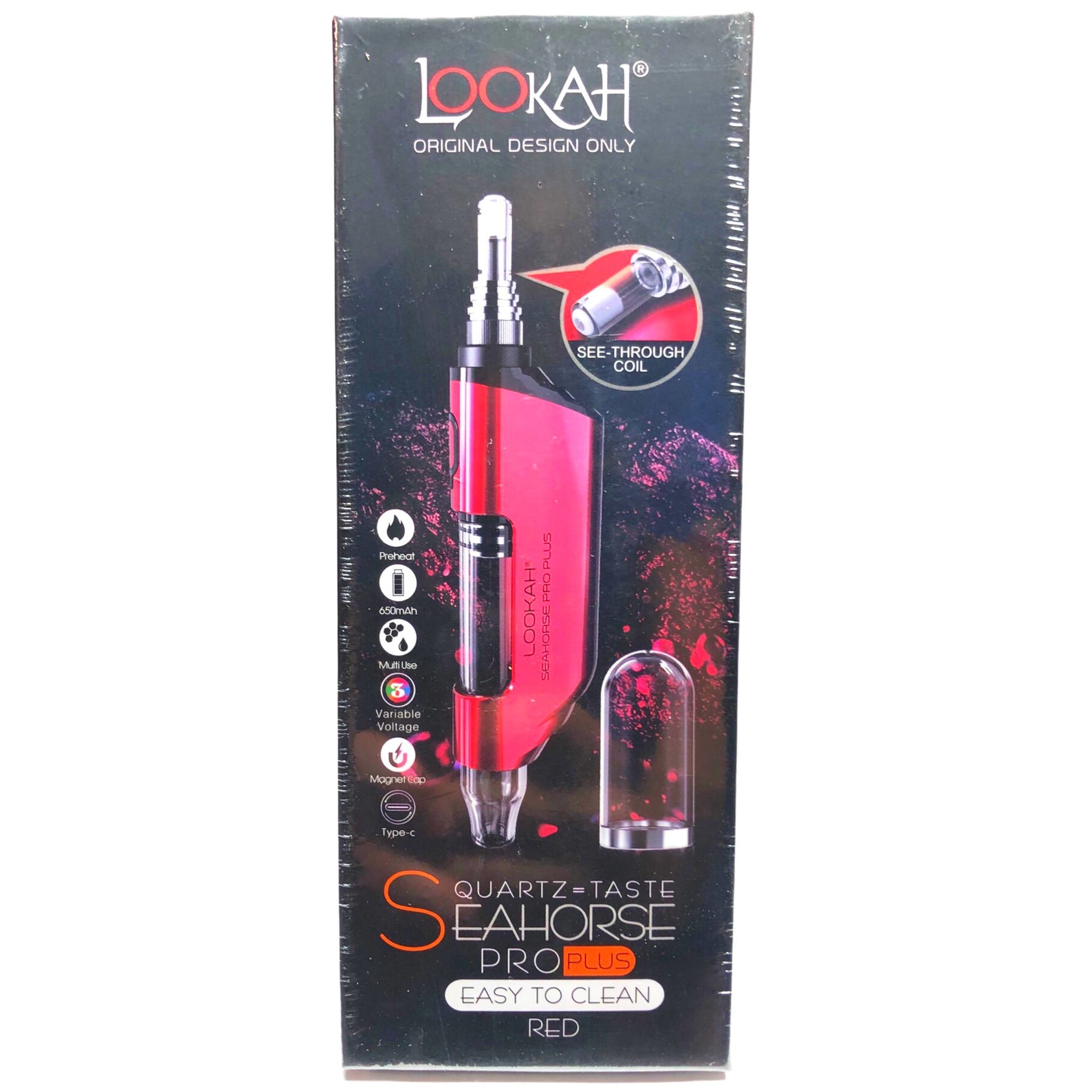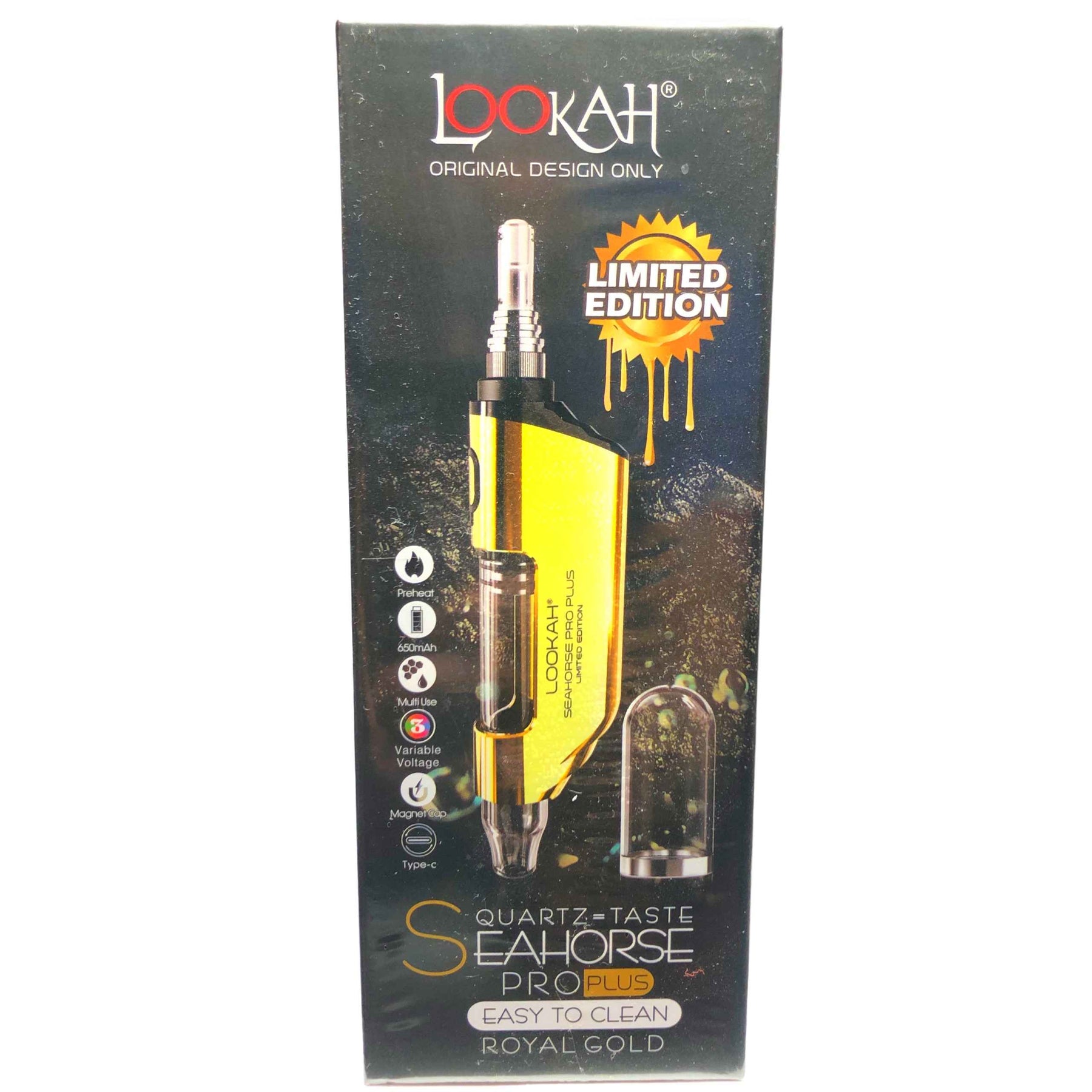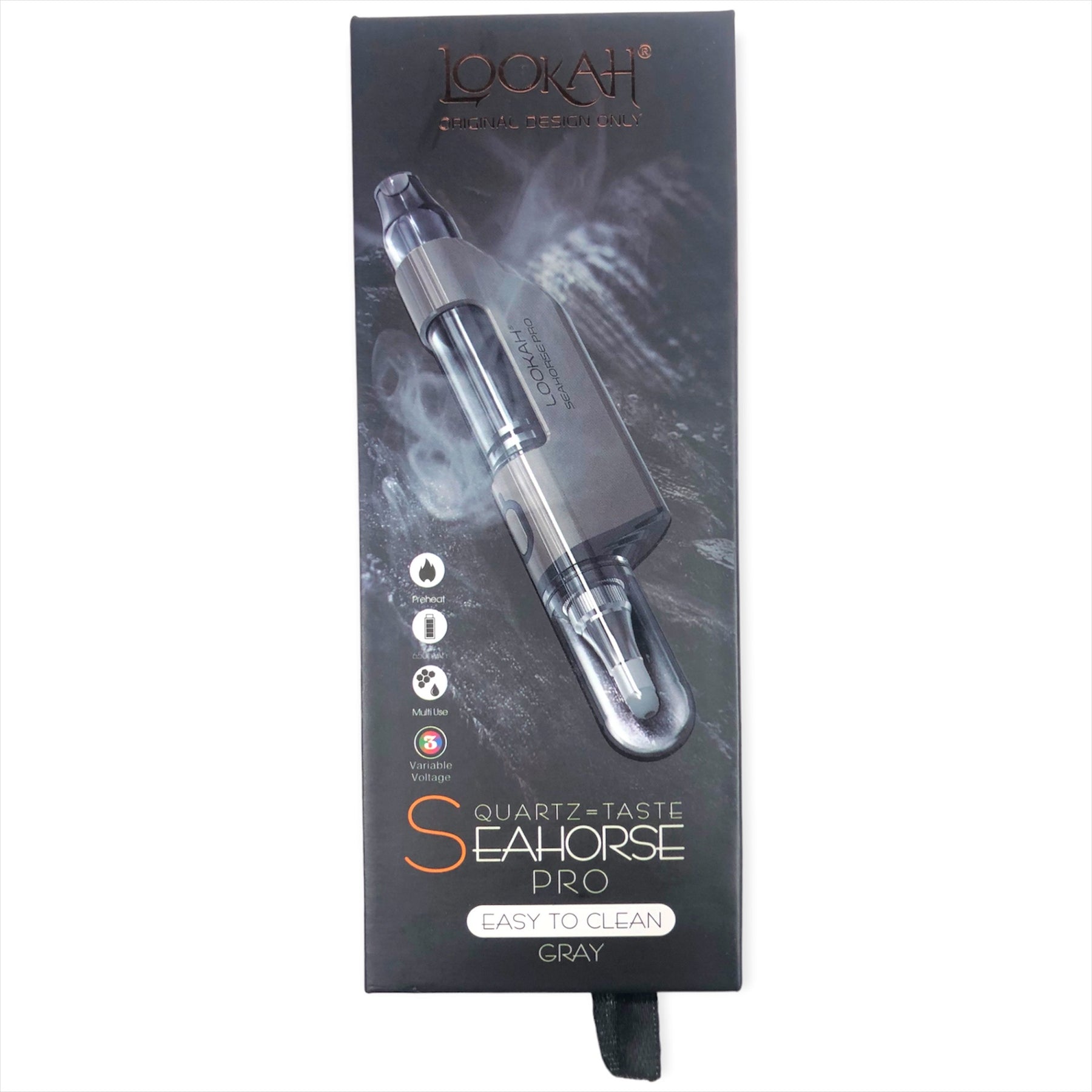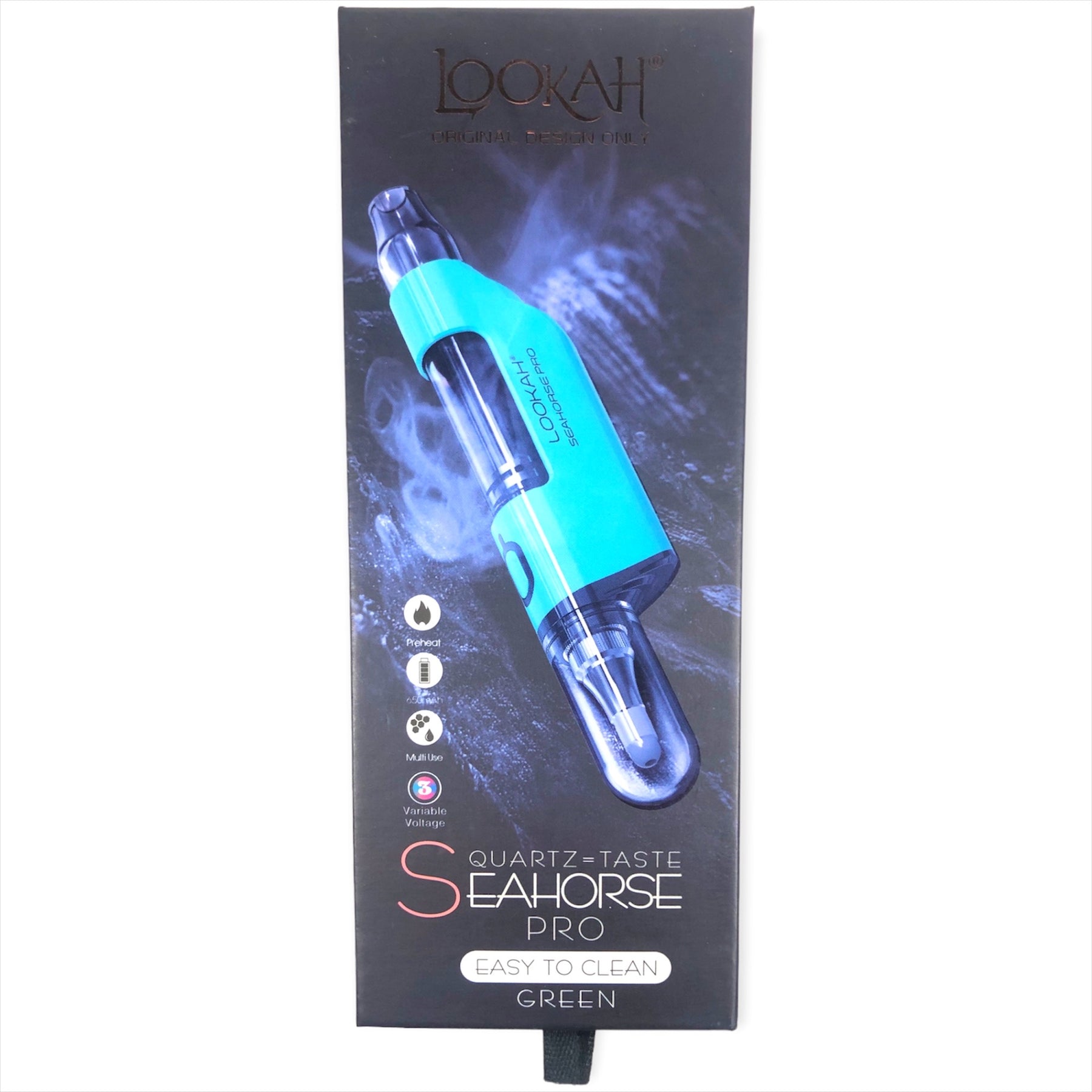 Lookah Seahorse Pro
Taking over the world of dab pens, we bring to you the Lookah Seahorse Pro. The electronic nectar collector known as Lookah Seahorse Pro is a high-quality wax pen made by Lookah, designed to benefit users that smoke wax. This nectar collector is a multiple used vape pen and is the best tool for wax you can find on the market today. Coming with a dab coil made out of quartz tip to provide you with the smoothest hits, in just seconds, this dab pen will give you the hardest rips!
How to use the Lookah Seahorse Pro?
To turn on your Lookah Seahorse Pro, press the button located beneath the tip five times. Then start by selecting your desired heat by pressing the same button two times. To start smoking out of the Lookah seahorse pro, after it heats up (takes about 15 seconds) place a small amount of wax or concentrates on the tip and start inhaling. The wax will start to combust and then smoke will pass through the seahorse pro, making it smoother before it hits your lungs. A silicone tube is added with the Lookah Seahorse Pro, in order for you to use this dab pen with a water pipe; to connect the silicone tube simply connect the mouthpiece of the pipe to your bong. Doing this will let the concentrate filtrate even more since the smoke passes through your bong's water filtration.
Lookah Seahorse Pro Features:
Silicone tube

3 variable voltage

Removable glass mouthpiece & vapor path

Compatibility with Water pipe

650 mAh Battery

Tip adapter

Cleaning brush

14/18mm adapter

USB-C type charging

1 USB cable