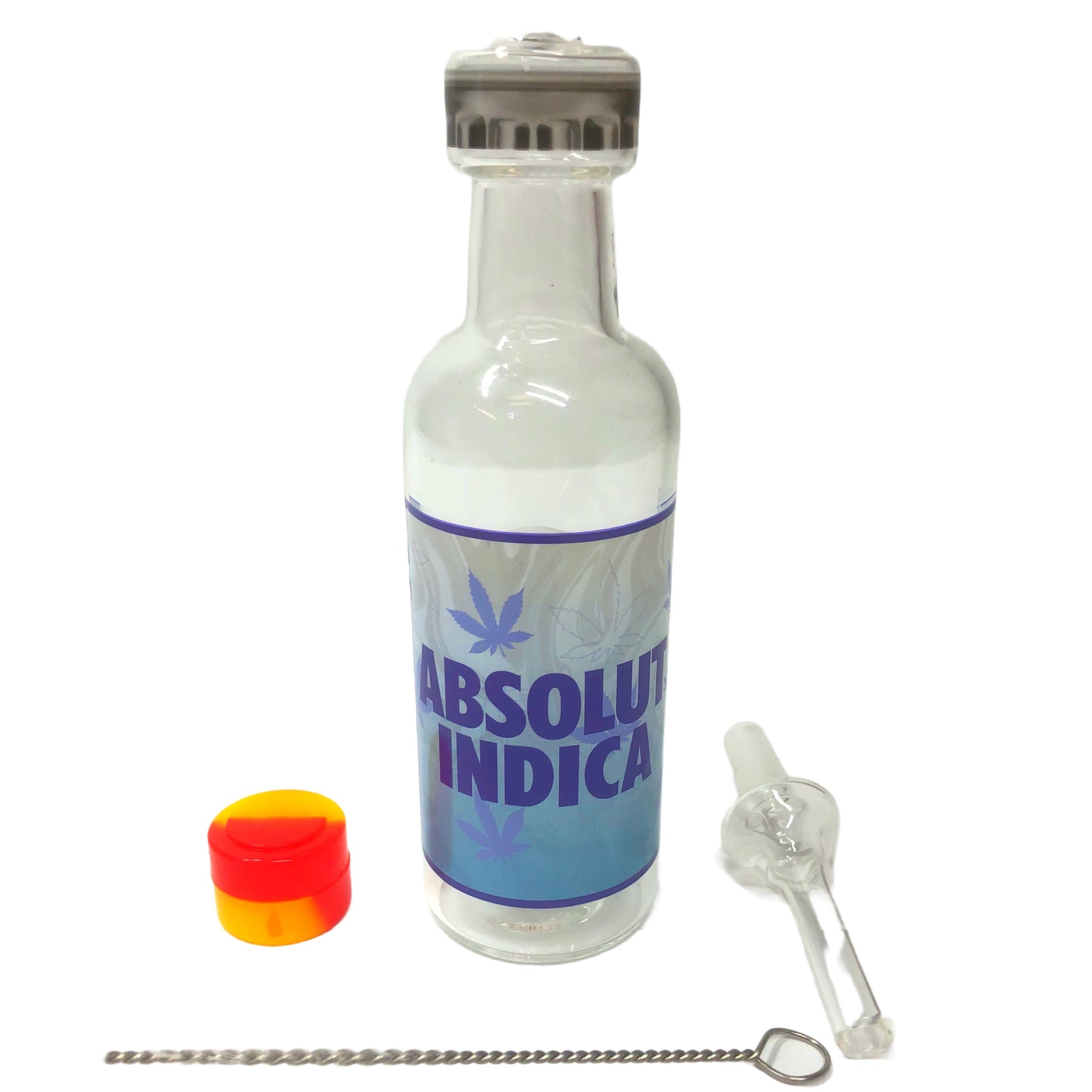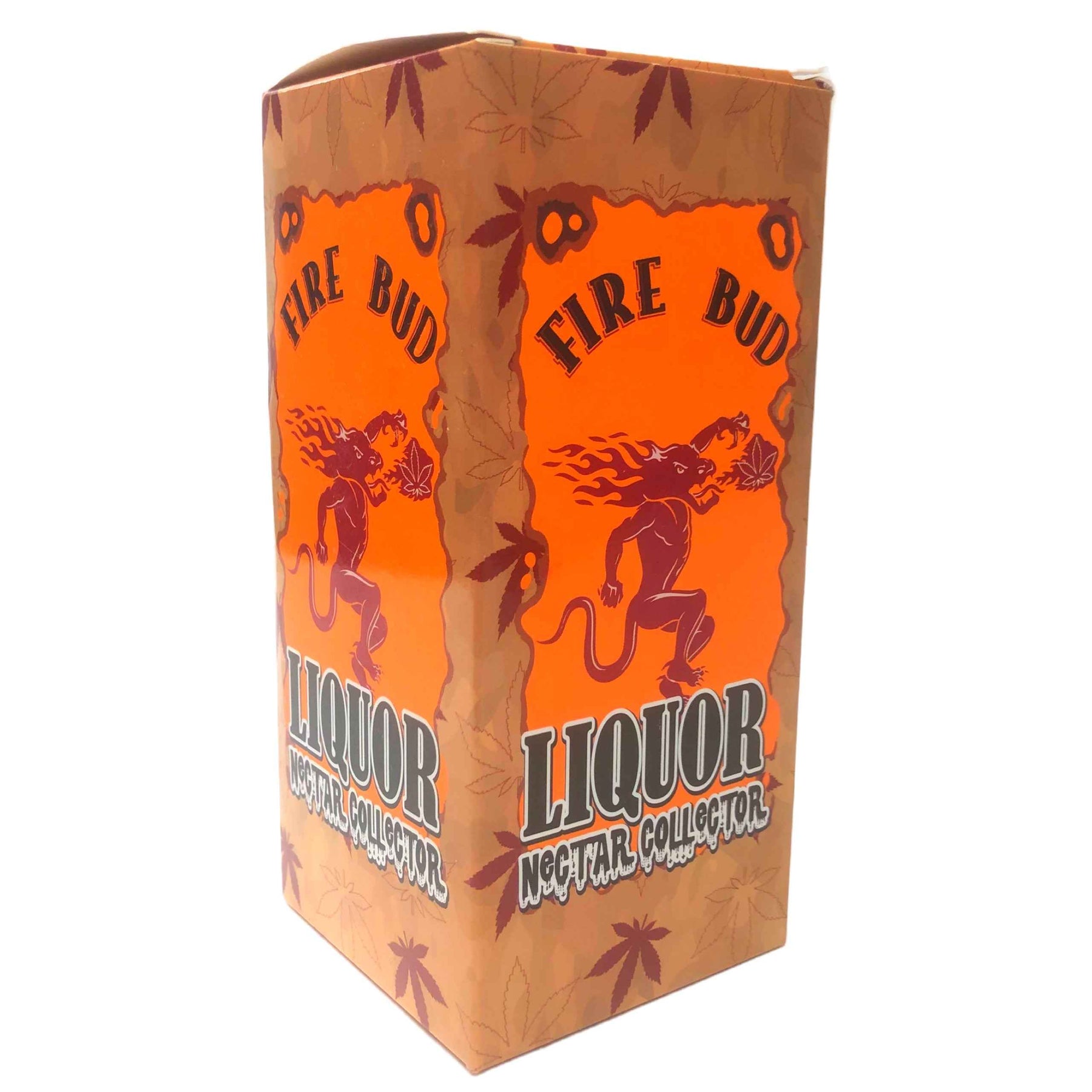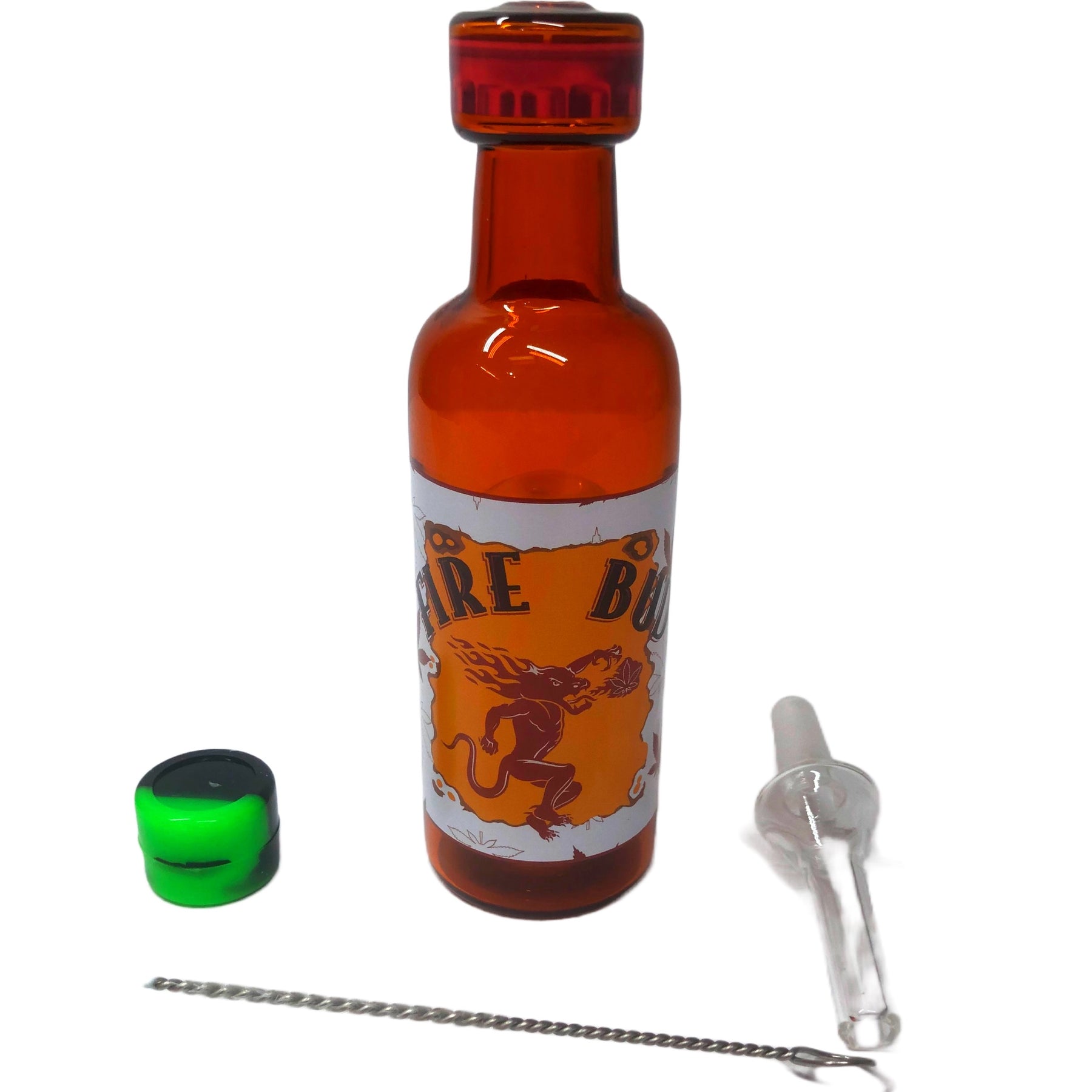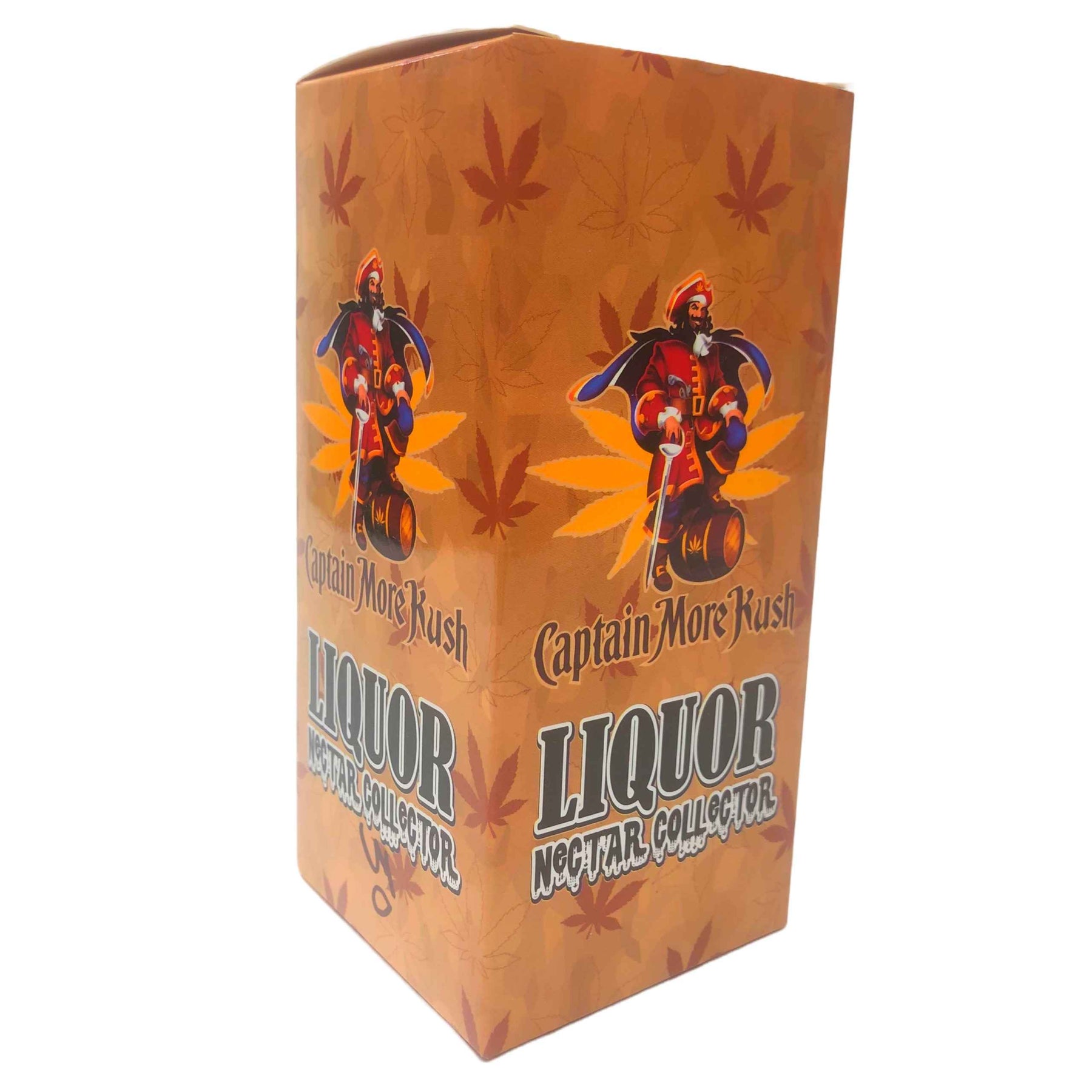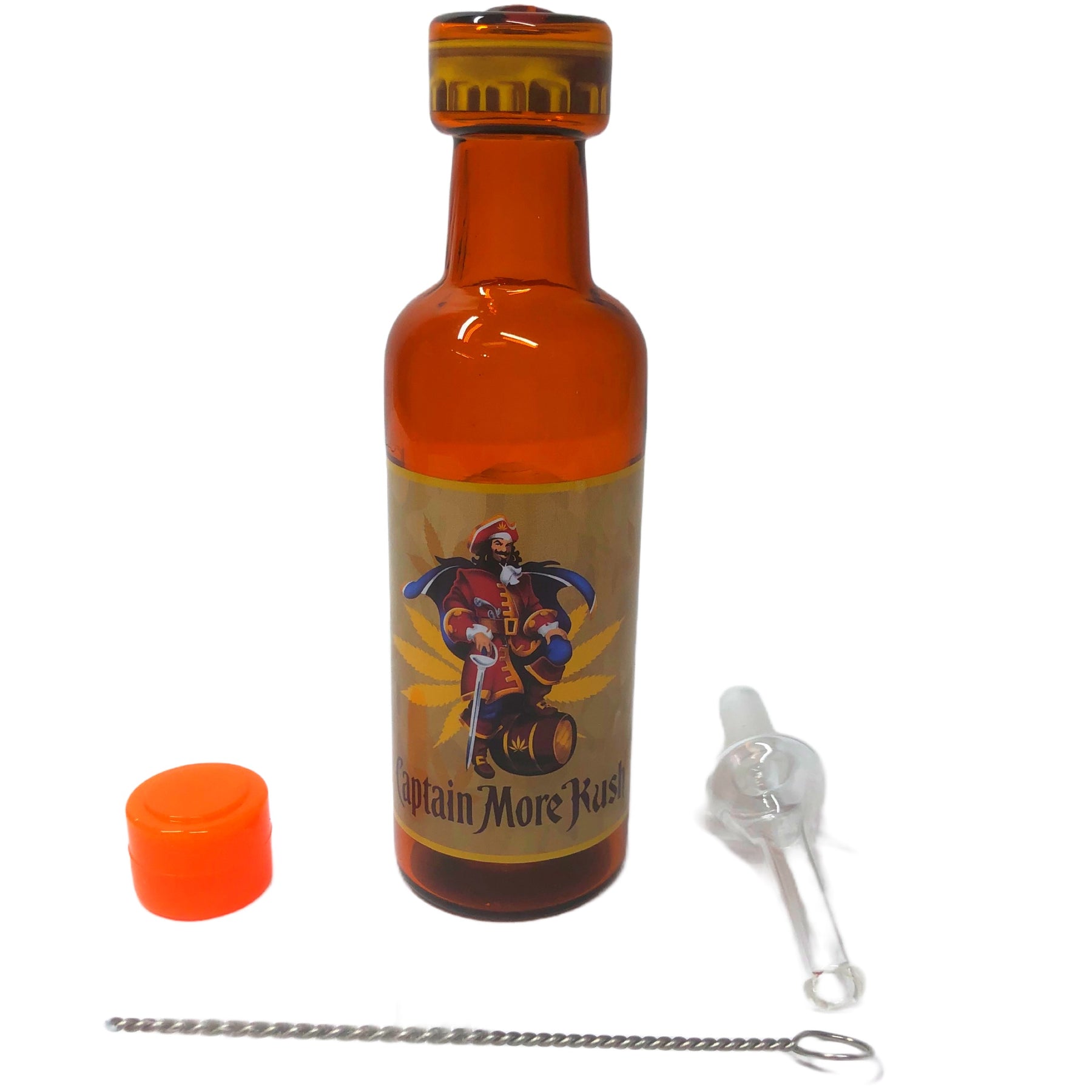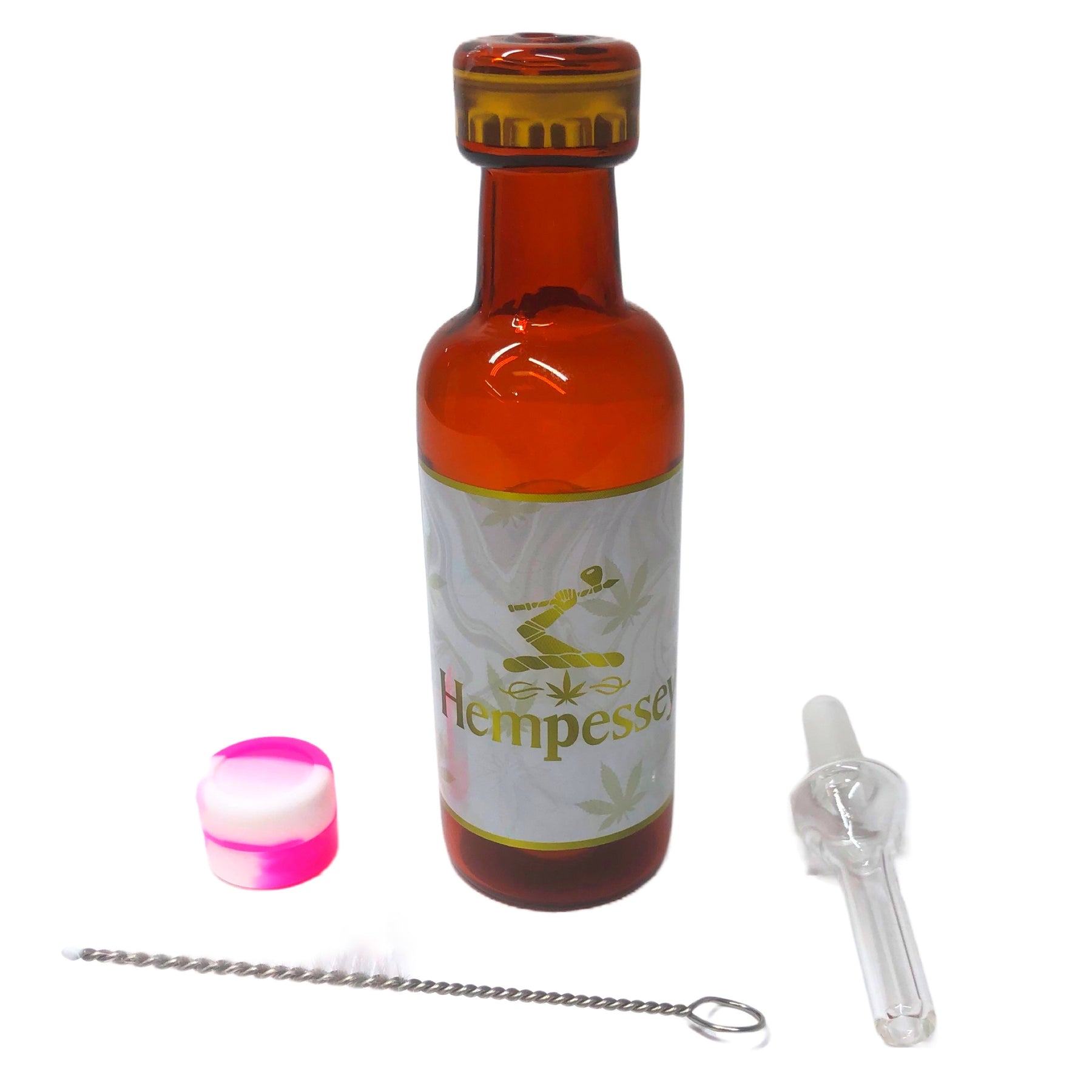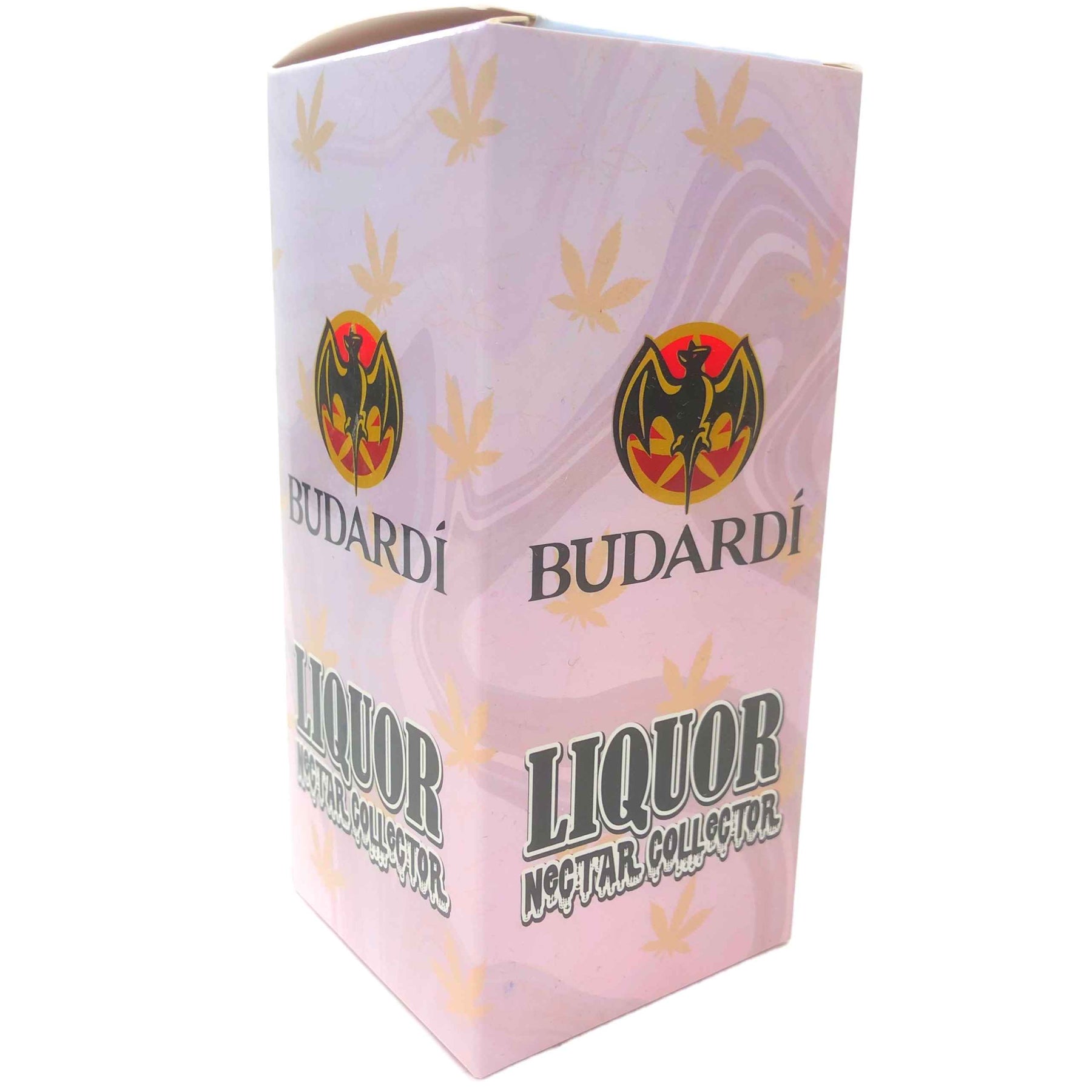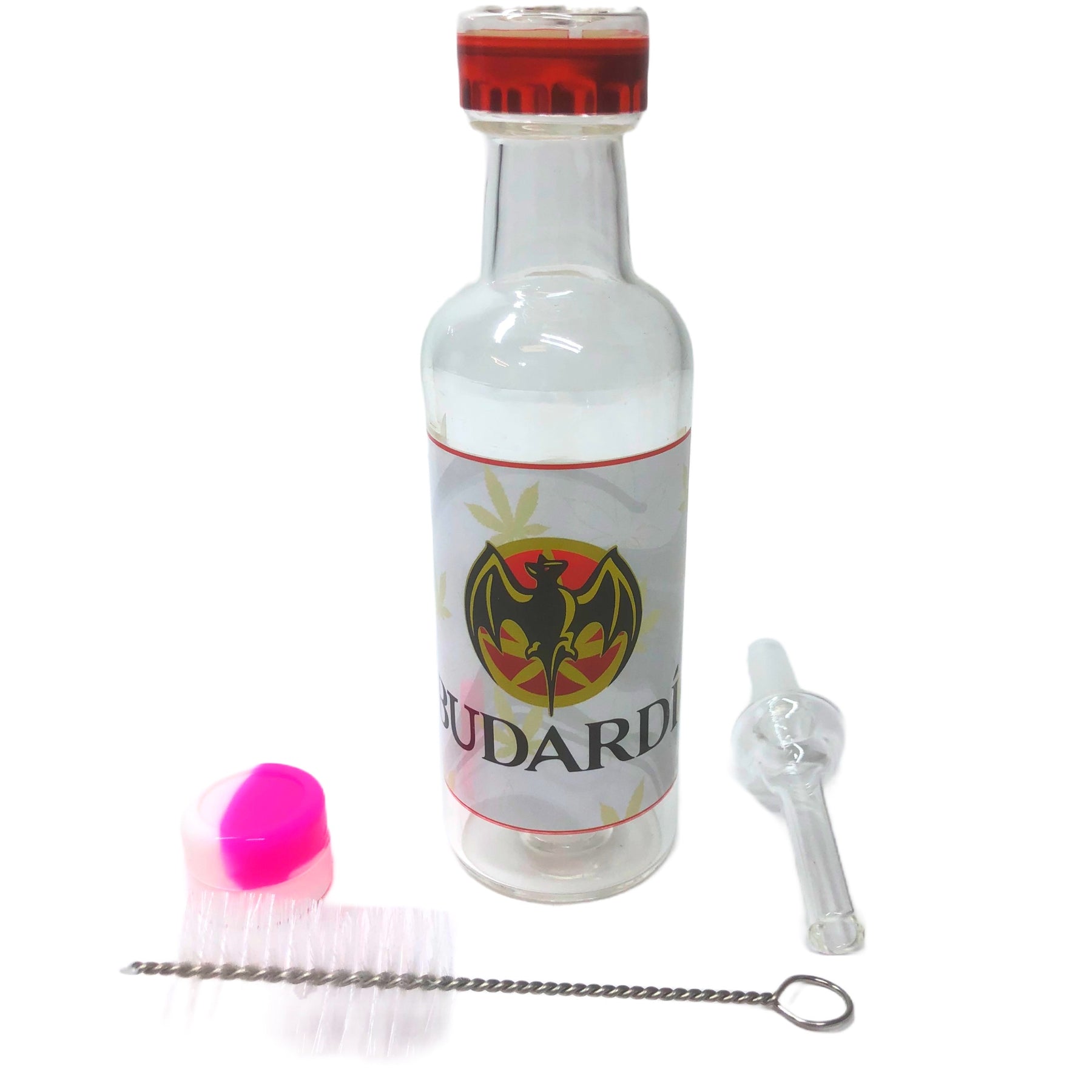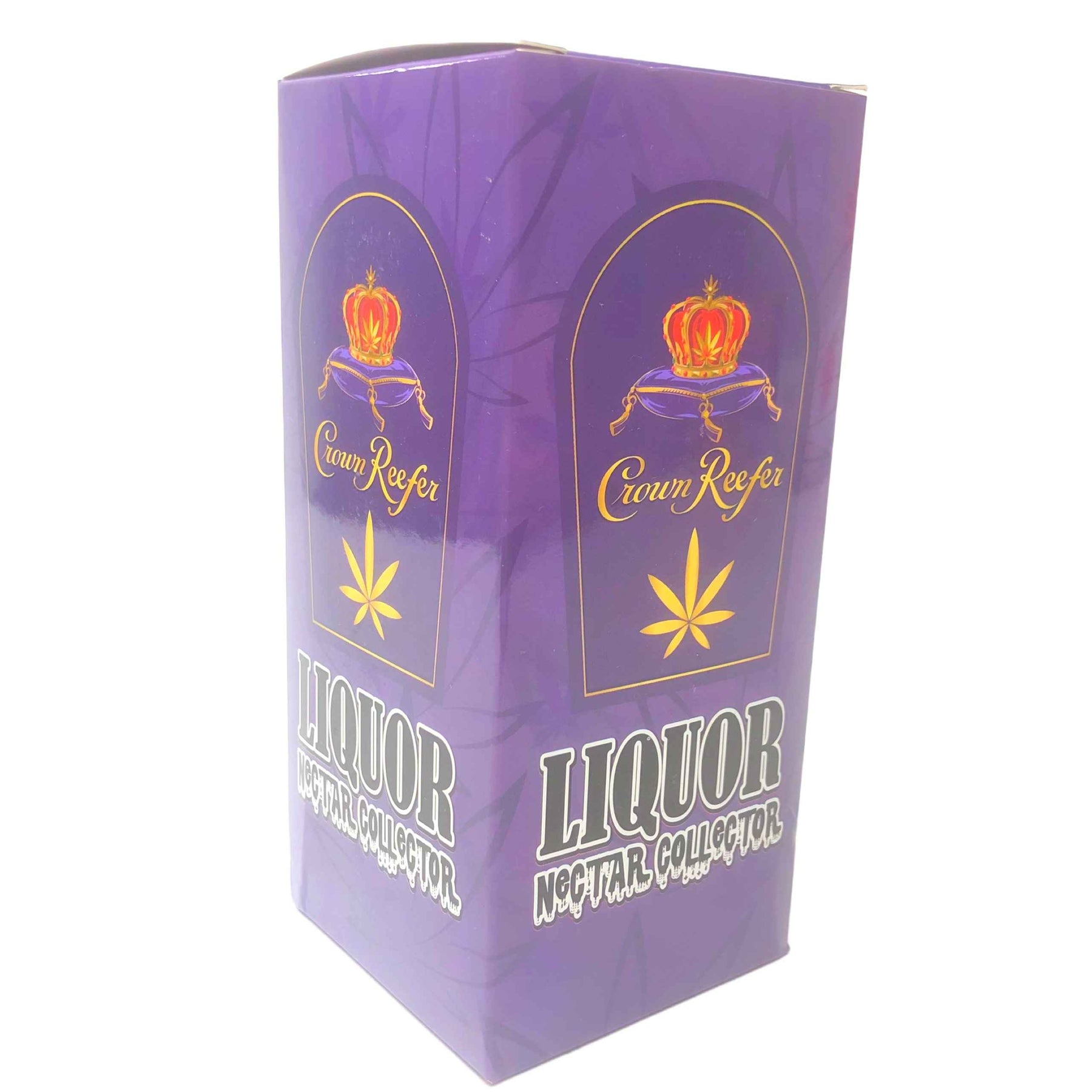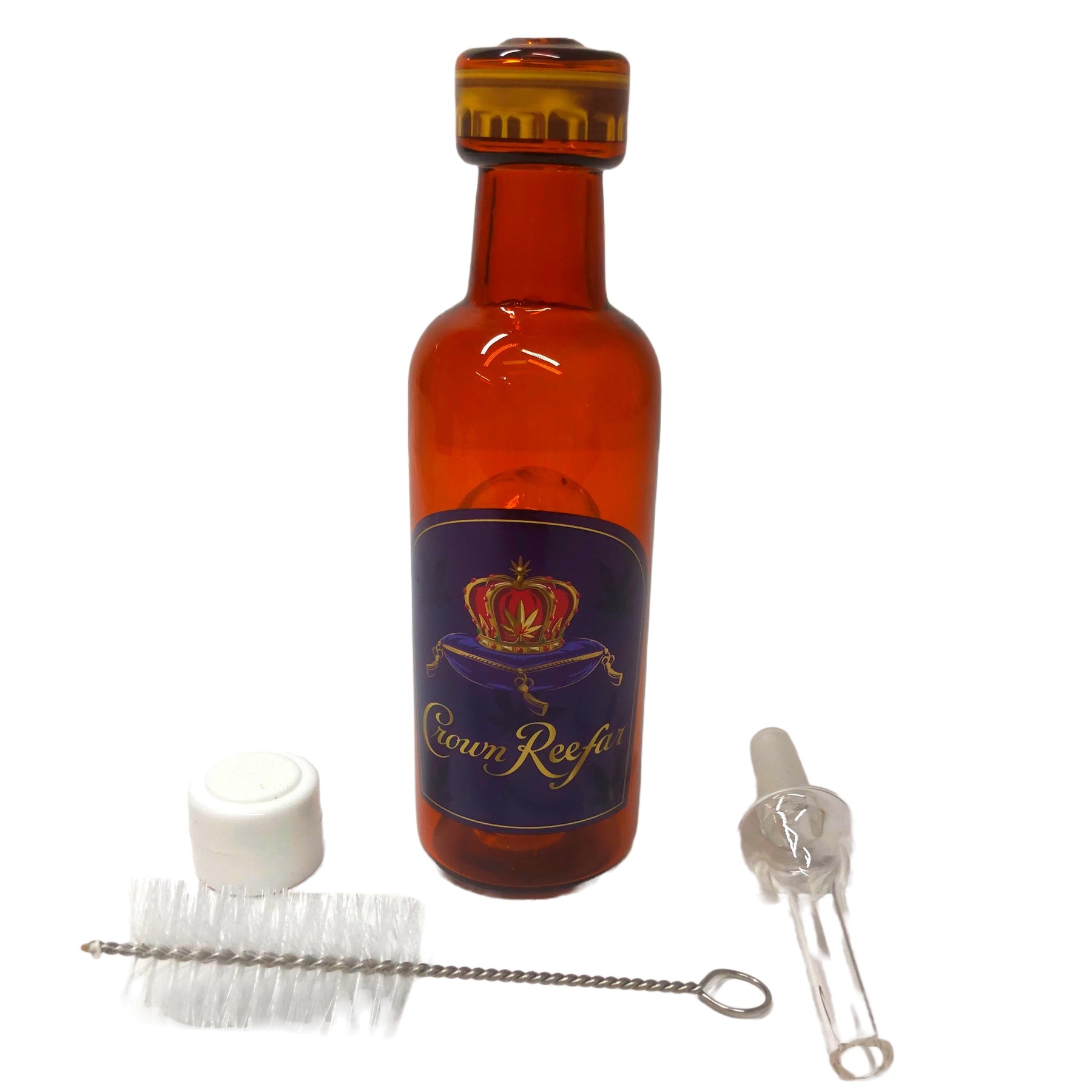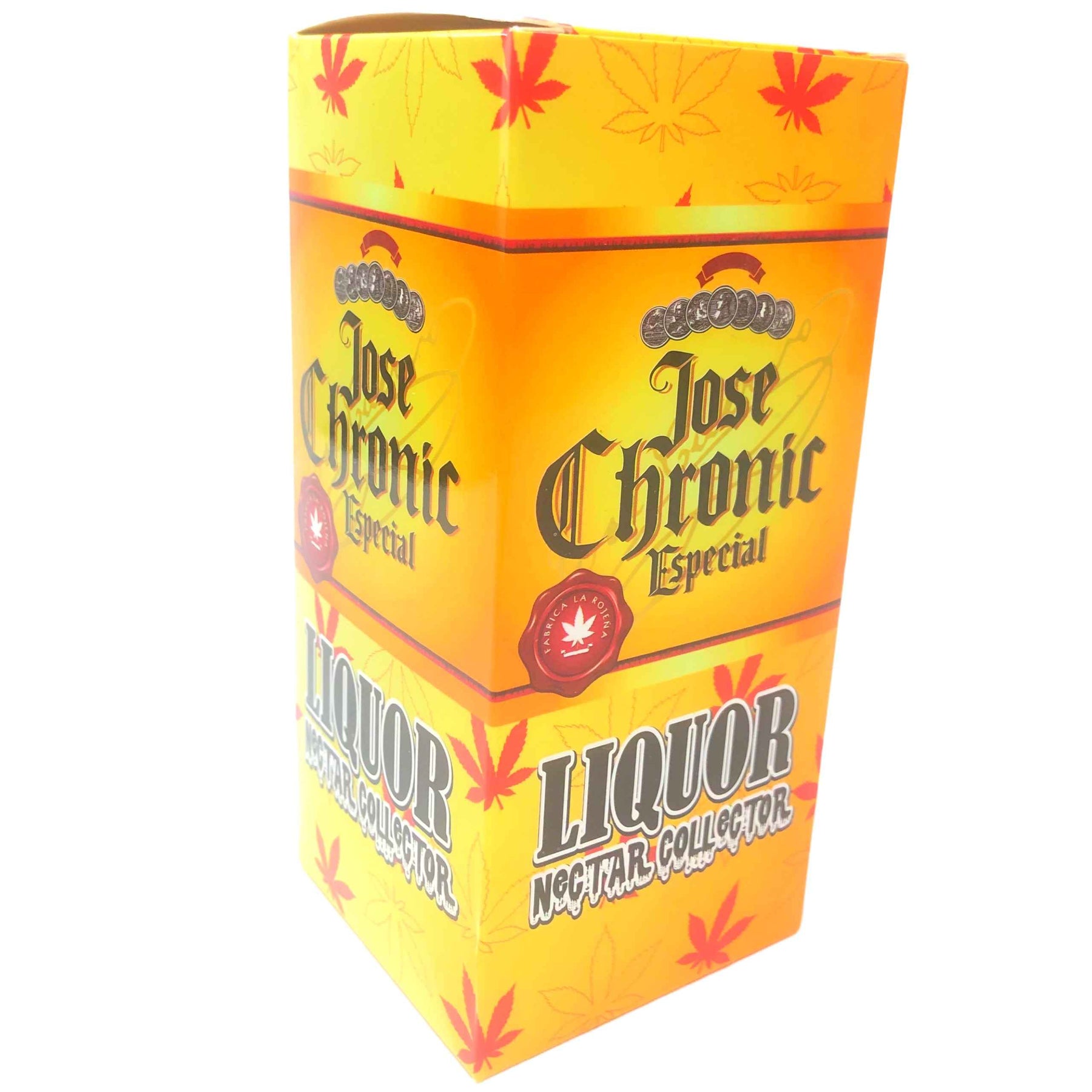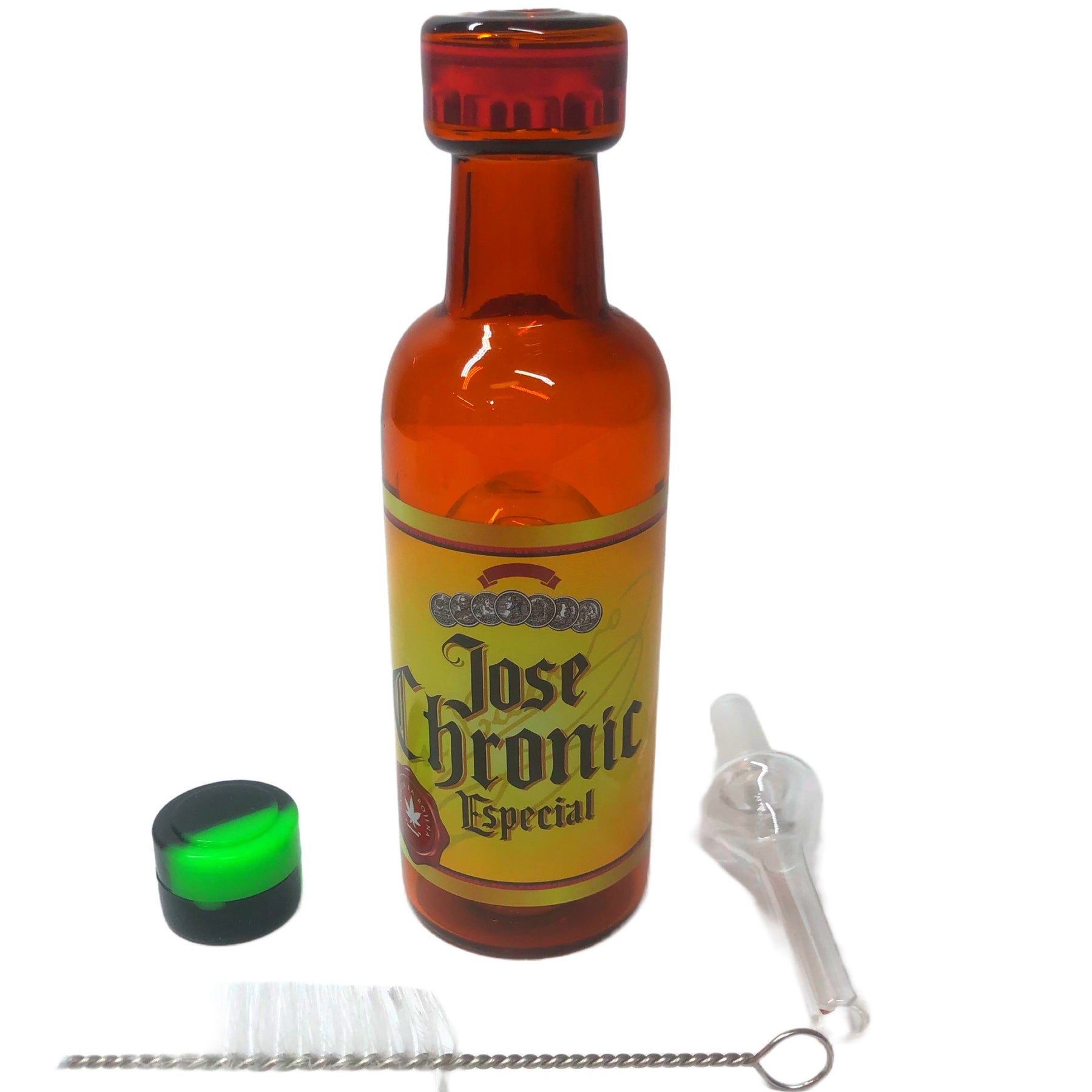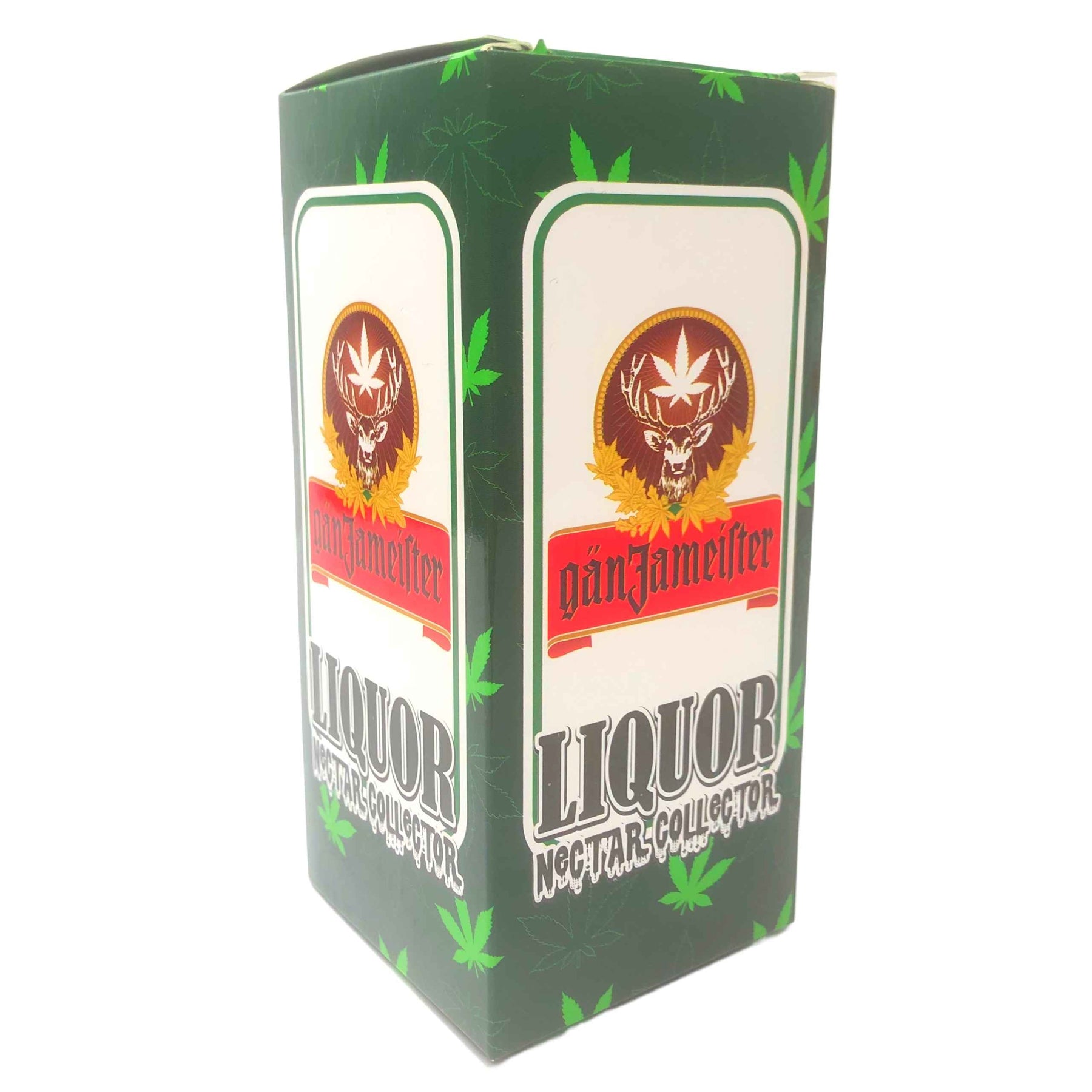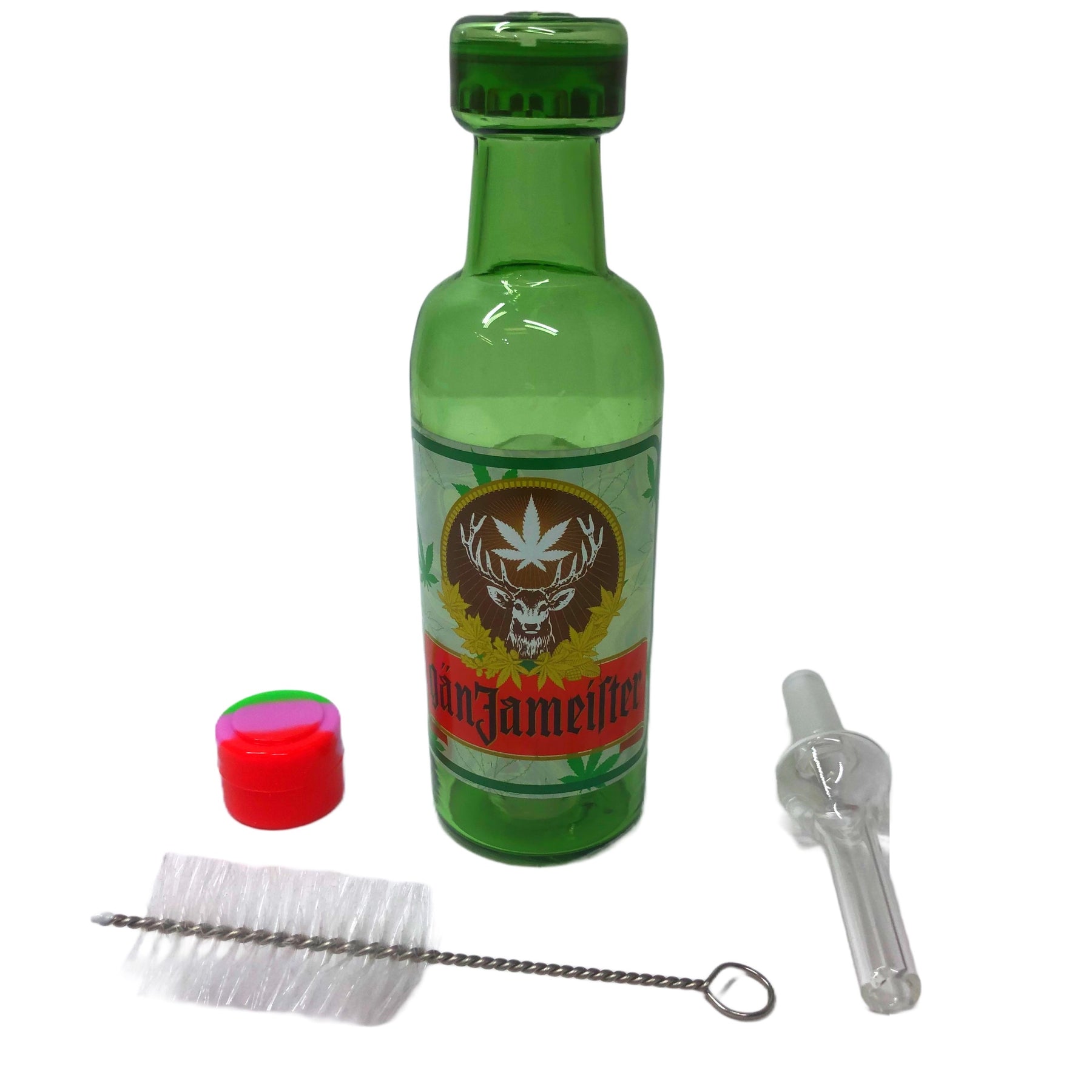 Liquor Themed Glass Nectar Collector
Inspired by the classic liquor brands we all love, this nectar collector is unlike any other. Everyone will be asking where you got this. The liquor themed nectar collector gives a spin to their iconic names by adding a dank twist. 
Experience the Jose Chronic inspired by Jose Cuervo, 
Captain More Kush inspired by Captain Morgan, 
or even the Crown Reefer inspired by Crown Royal
This kit includes your necessary dabbing accessories for the ultimate high. It comes with a small storage container and a metal packing tool. Simply place the heat resistant glass tip into the bottle base to construct the nectar collector. After, enjoy this glass nectar collector like any other by heating the tip and placing it onto your choice of concentrates.
What Is Included? 
Bottle Inspired Base

Heat Resistant Glass Tip

Silicone Dab Storage

Metal Packing Tool
Different Designs Available: 
Budardi 

Jose Chronic

Absolut Indica

Ganjameister

Captain More Kush

Fire Bud

Crown Reefer

Hempessey