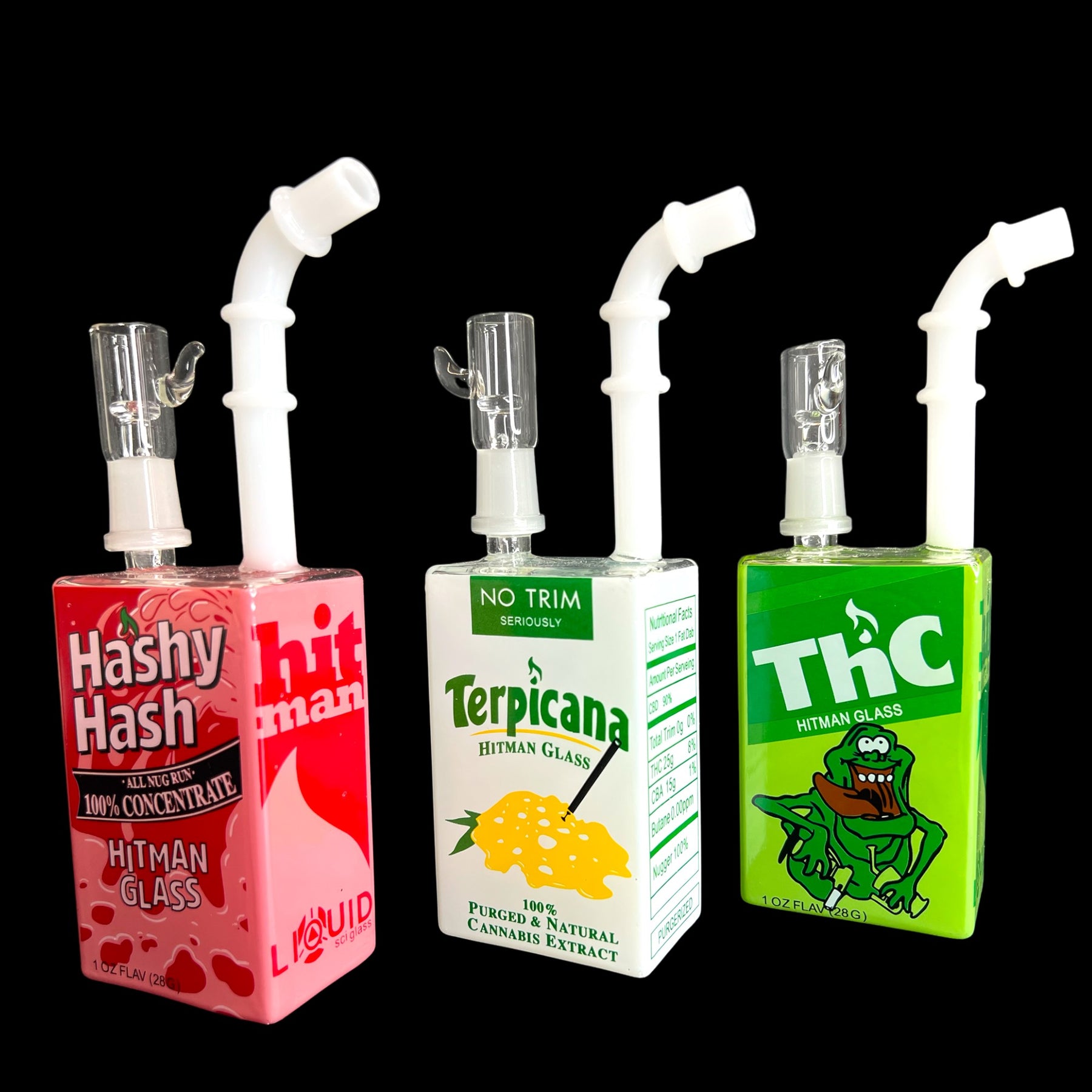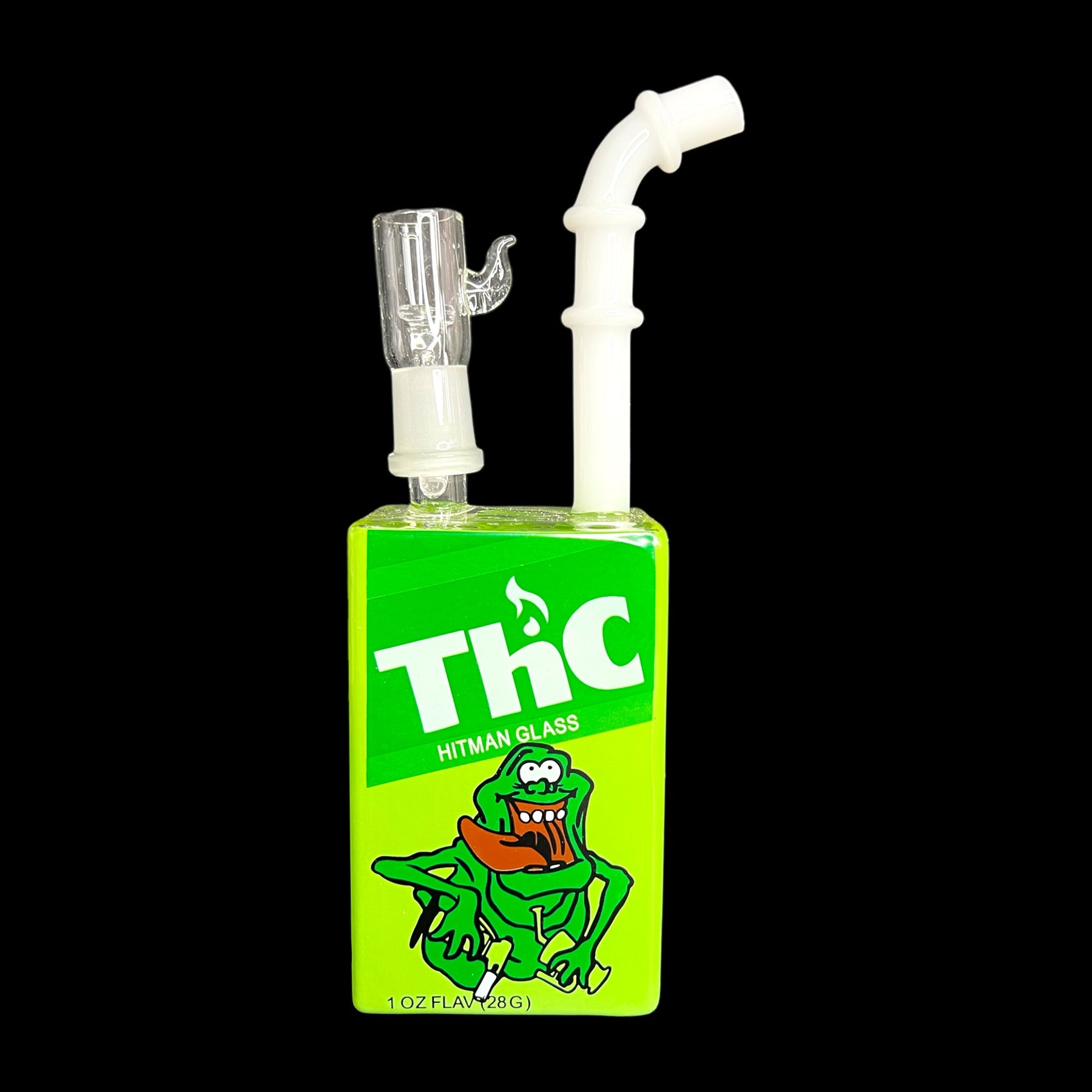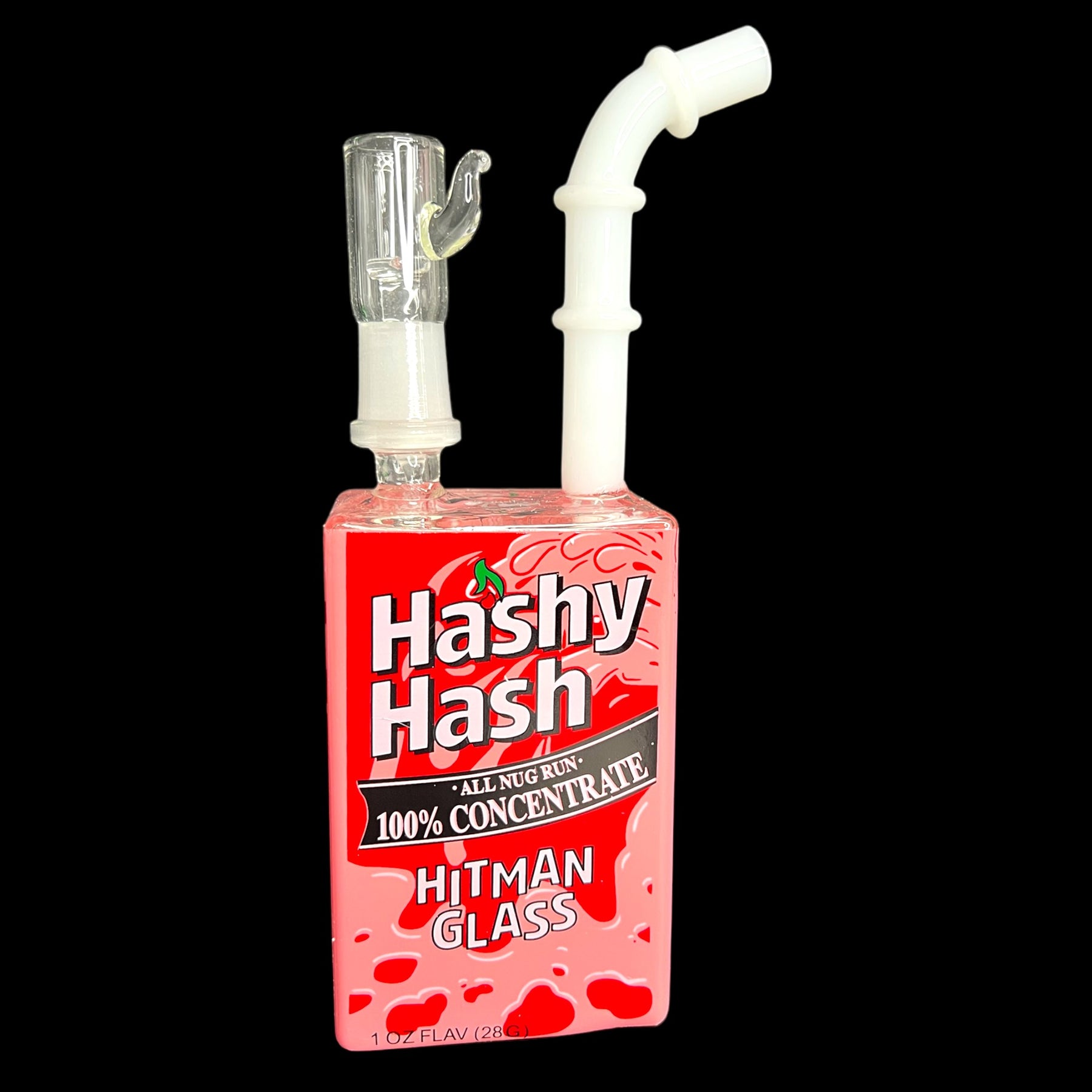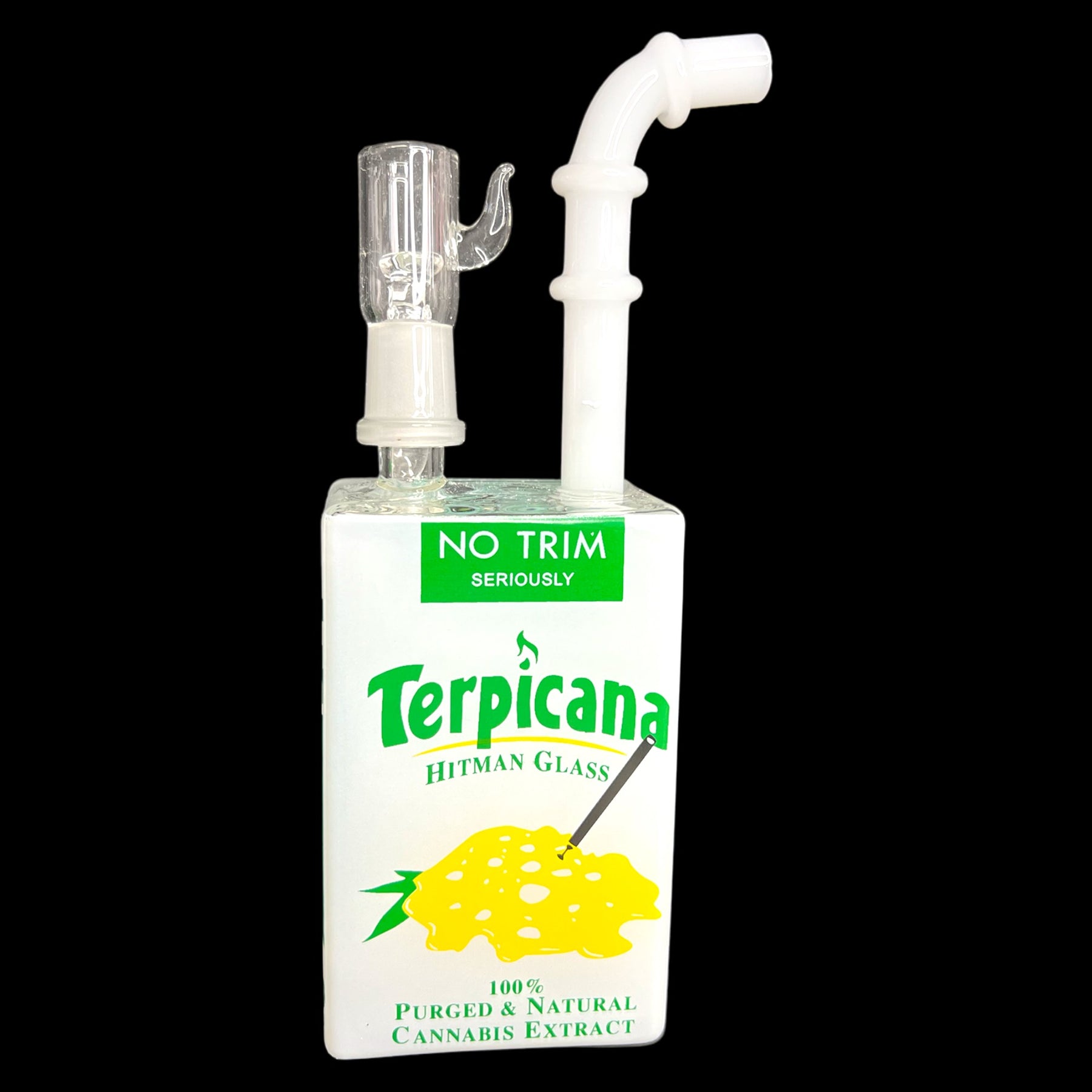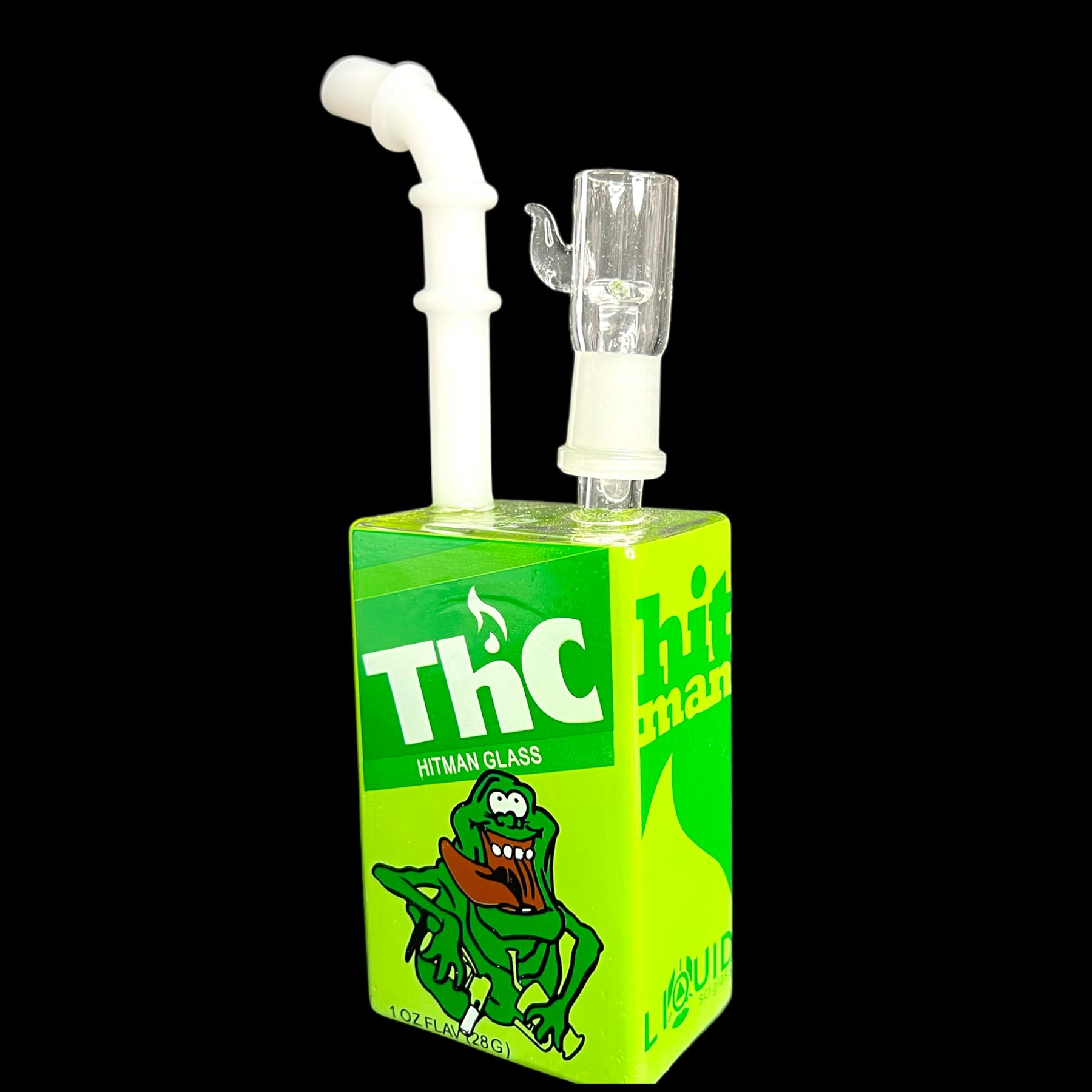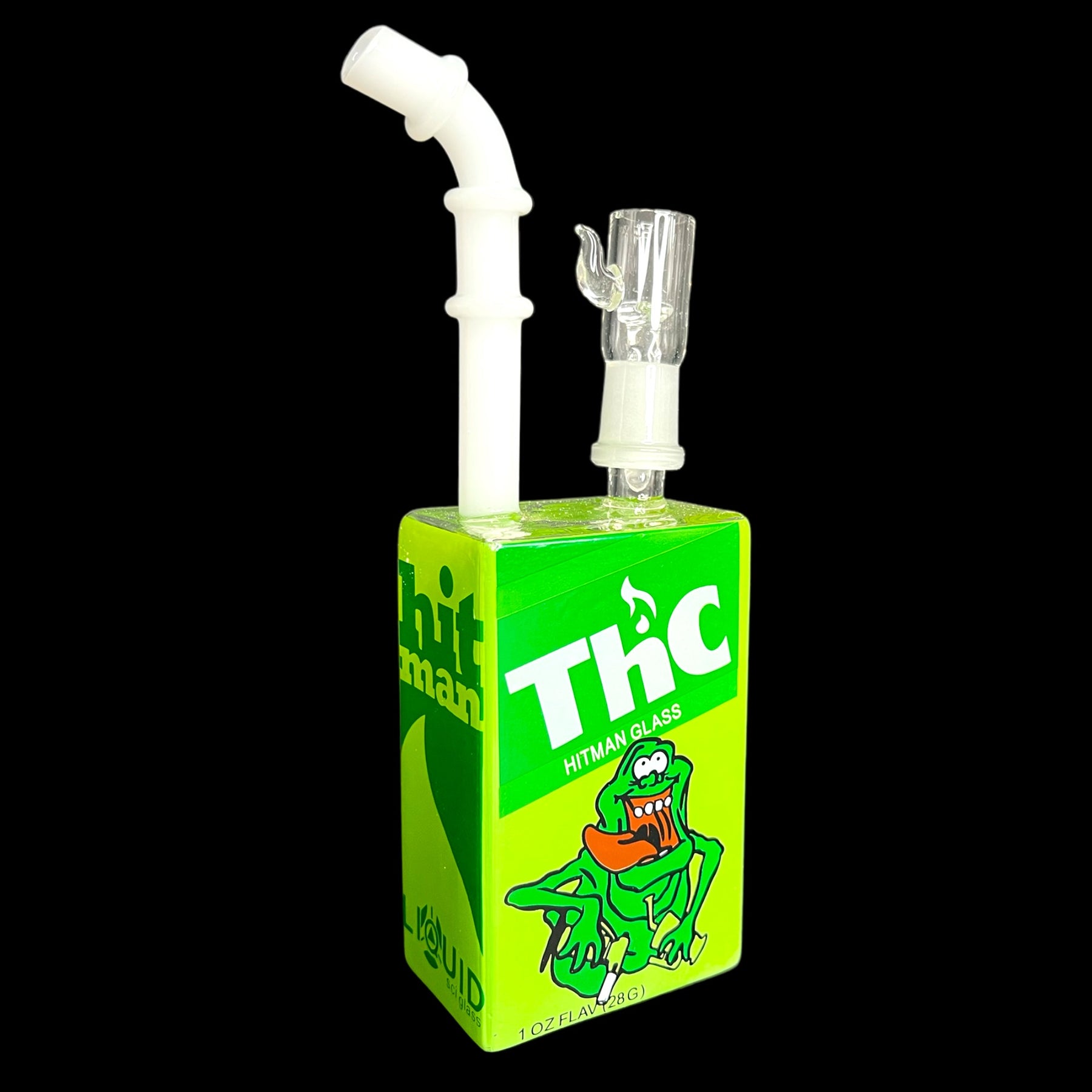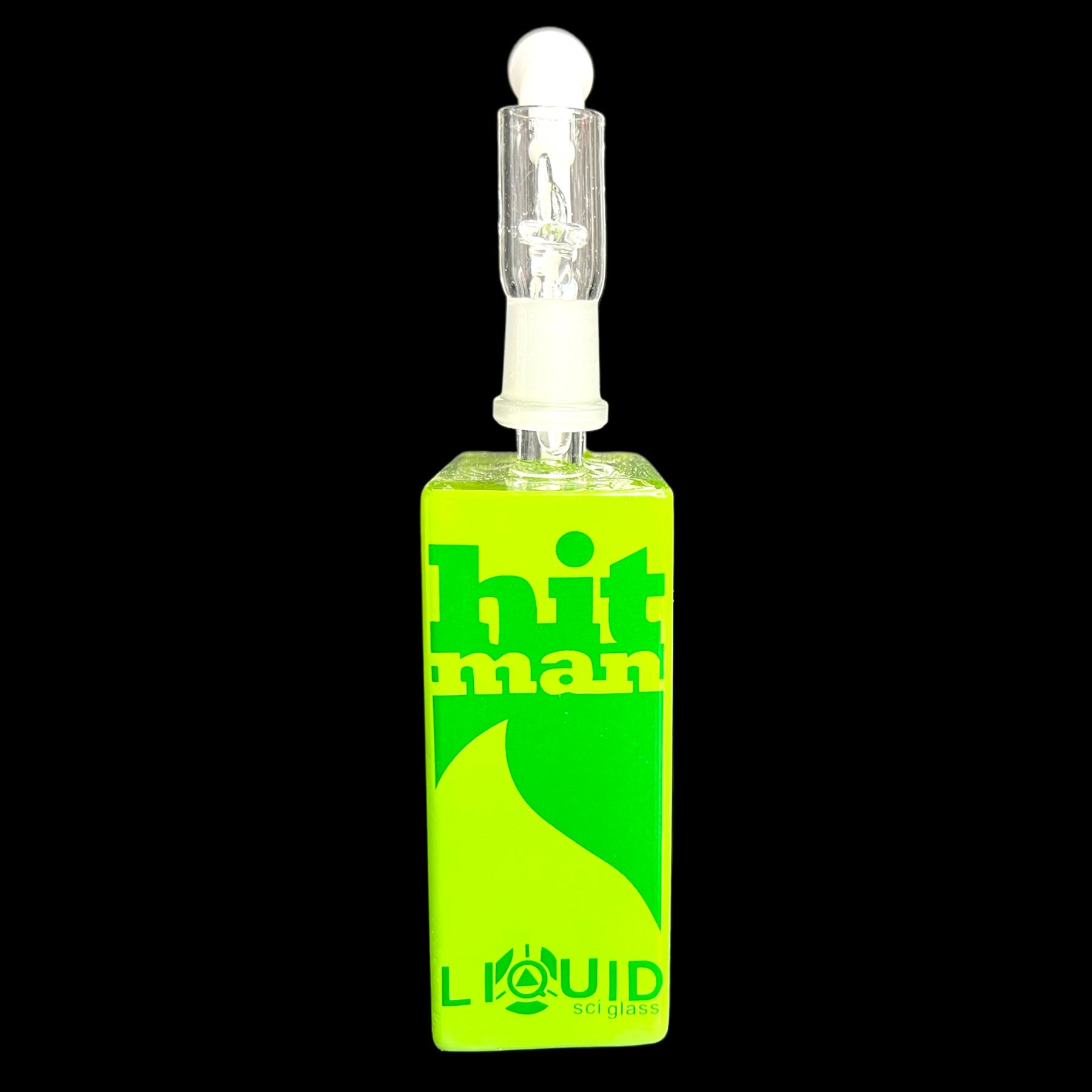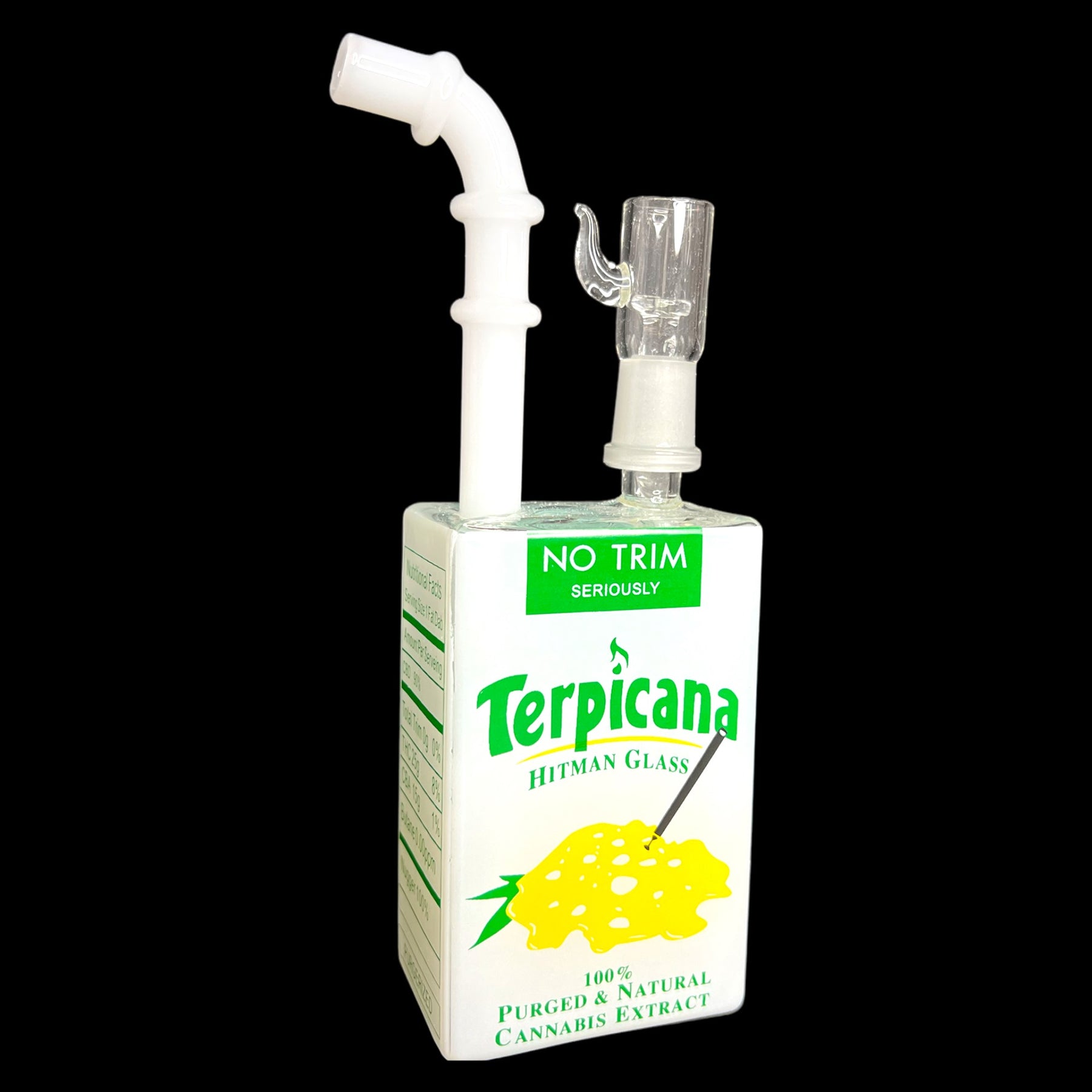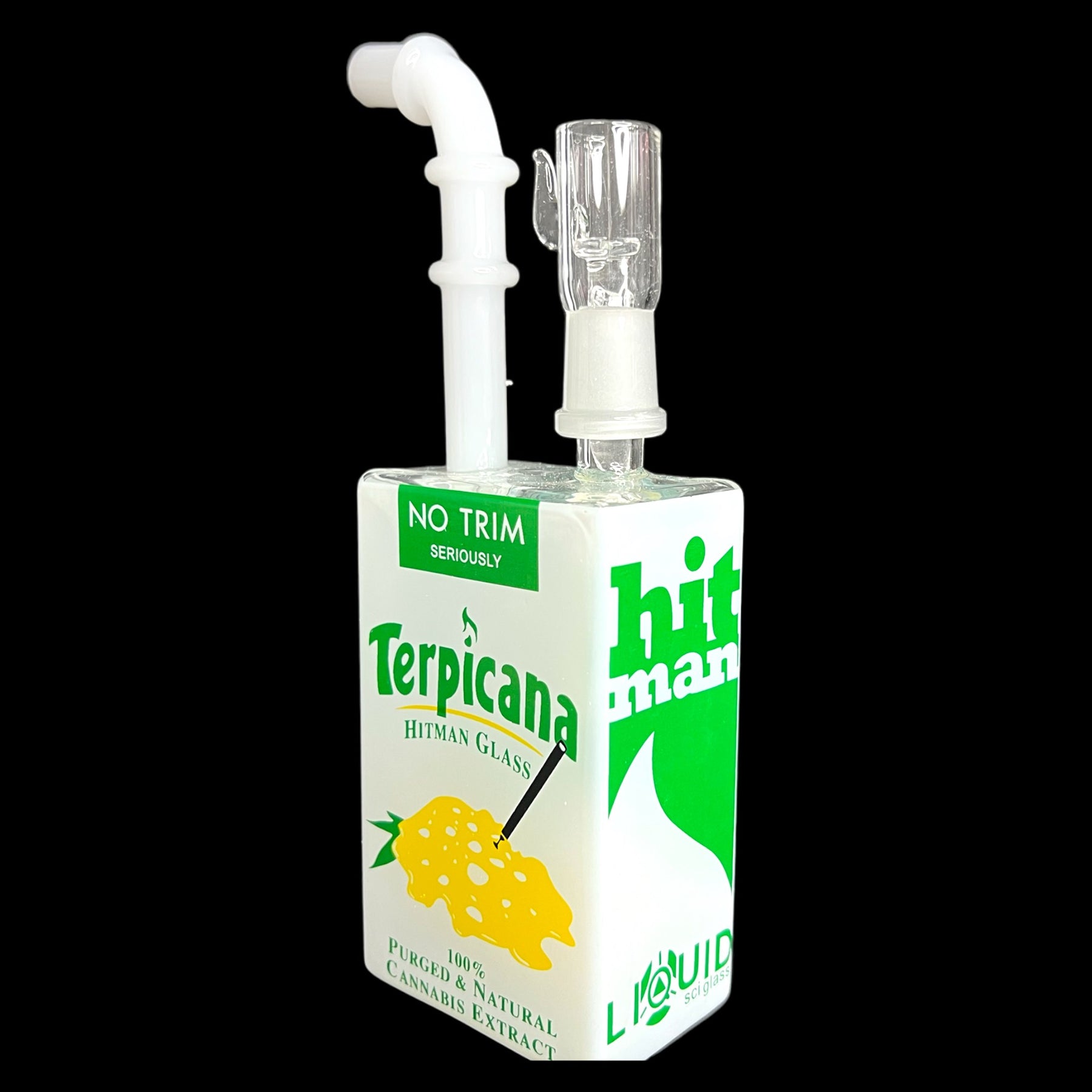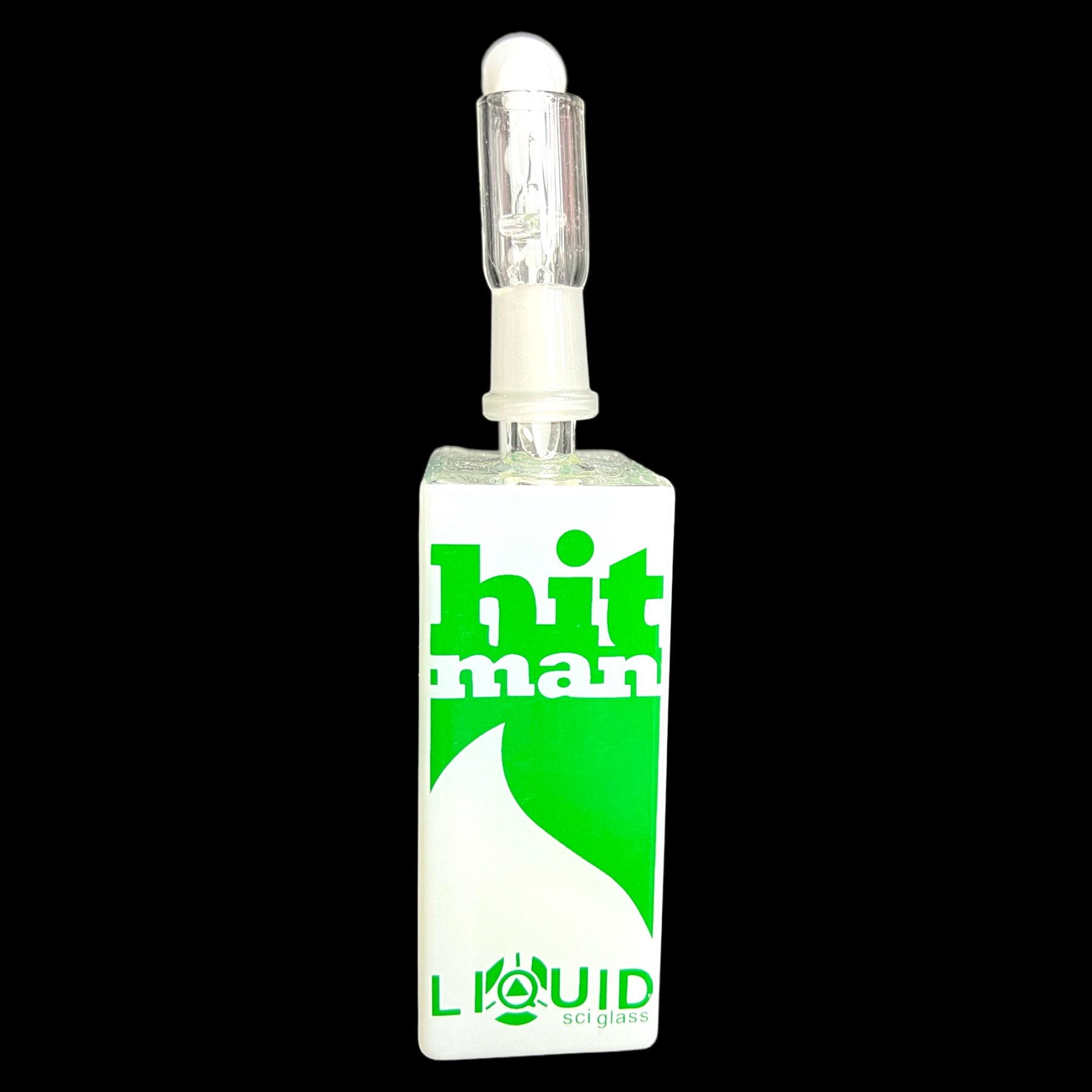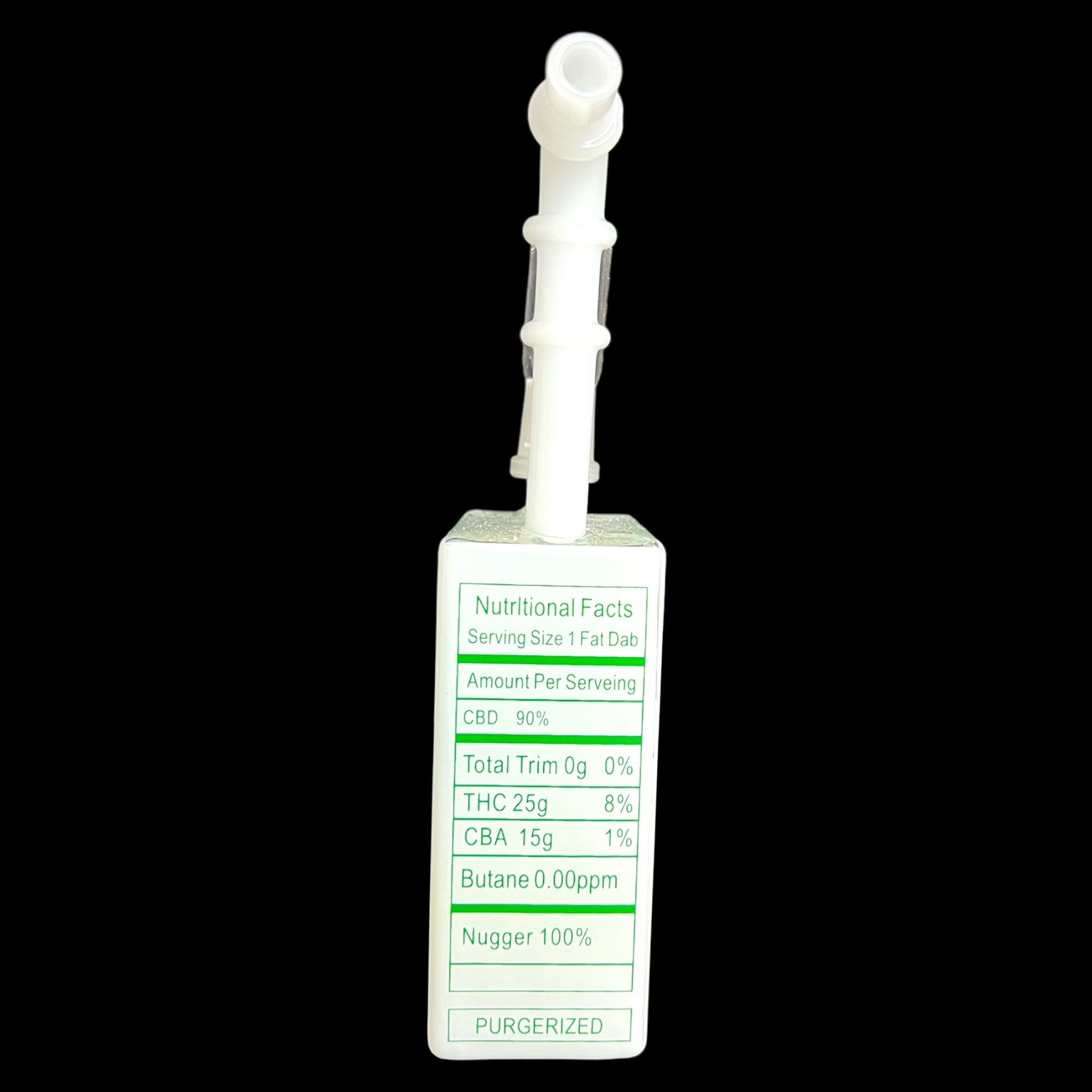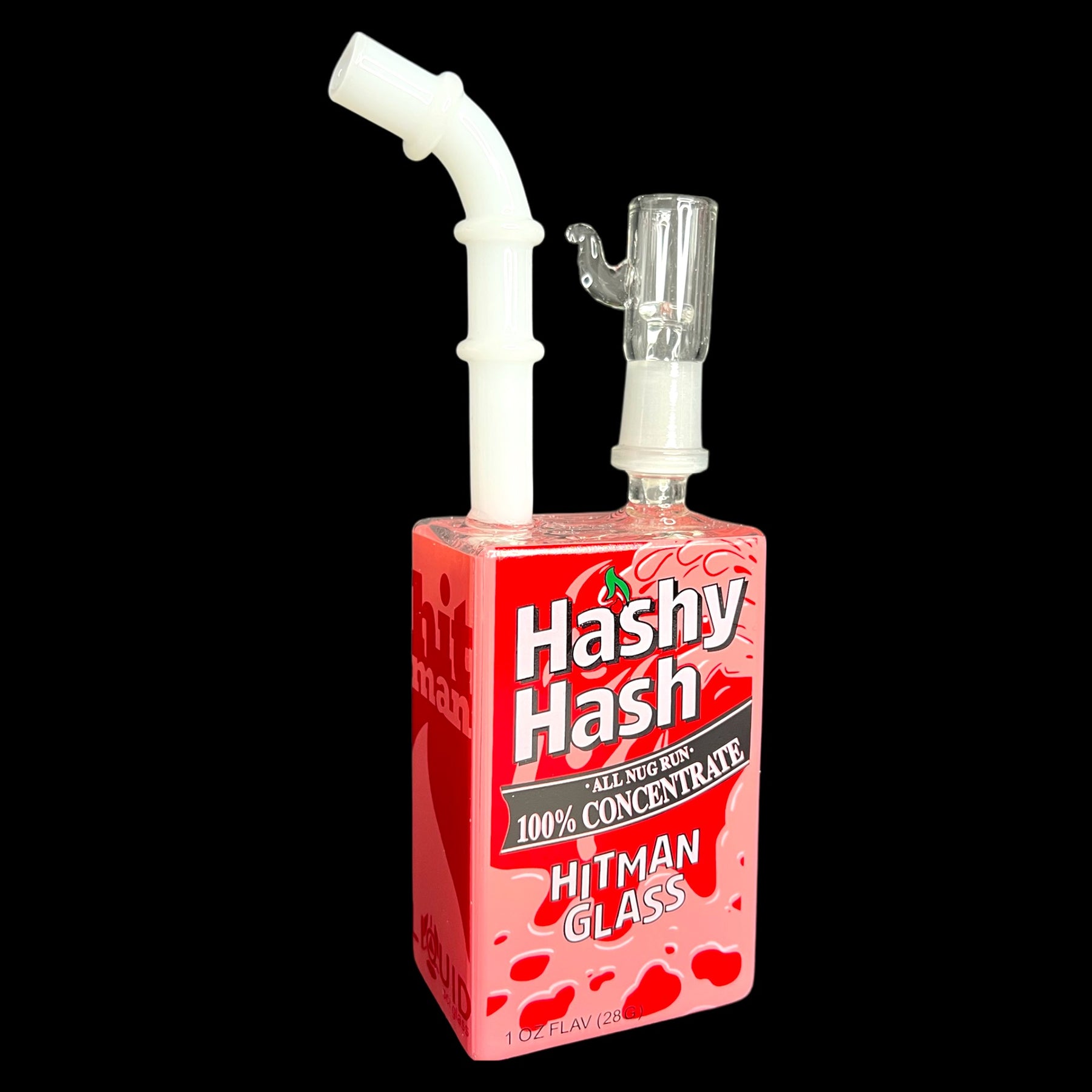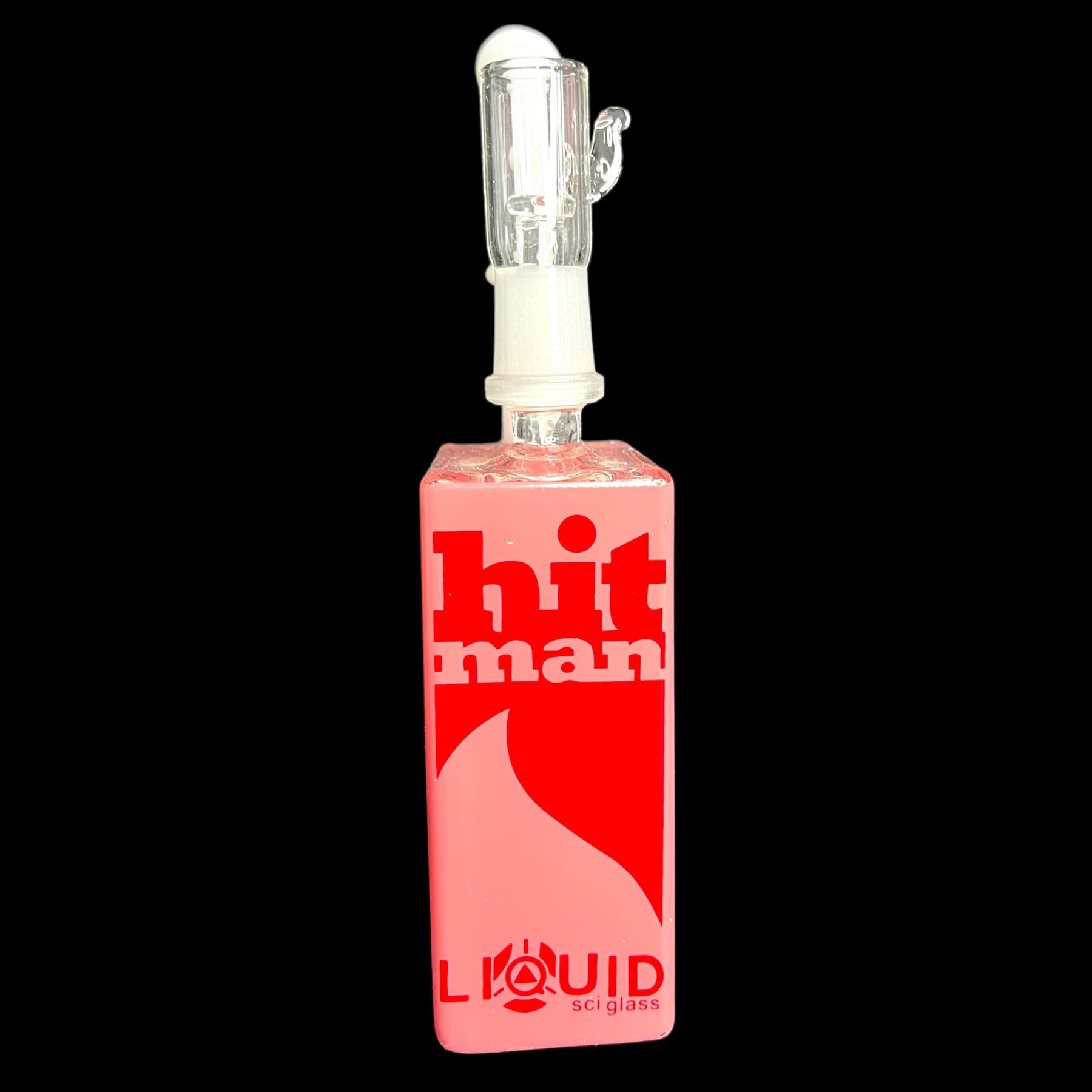 The Juice Box Dab Rig is the best way to filter your concentrates when you smoke. It is 7.5 inches tall and is made to be filled up with water in order to filter your dab hits for smoother hits. They come in cool designs that resemble a juicebox which makes it a cool piece to show your friends and family. The small size of this glass juice box water pipe makes it easy to take anywhere so it makes for a perfect travel glass dab rig. To hit it you heat up the glass nail and attach the glass bowl, drop your wax or concentrate in and take a drag from the glass straw. 
Glass Juice Box Dab Rig with Nail Colors:
Red -  Has a cool design that says Hashy Hash Hitman Glass.

White - This design says Terpicana and it is made to look like the popular juice box brand that it looks like. The name is a cool play of words from "terp" and "tropicana"

Green - This juicebox design has the word THC imprinted on it.
Specs:
Glass Dab Nail

Length: 2"

Width: 1.5"

Height: 7.5"
Perfect, simple
Lowest I've ever paid for a rig. And I've been dabbing for years now.
Great Product
Works exactly as I expected. Perfect for small to medium dabs at a high temperature.
Dabbers Dream
Perfect size and I love the nail. Might buy one for a friend