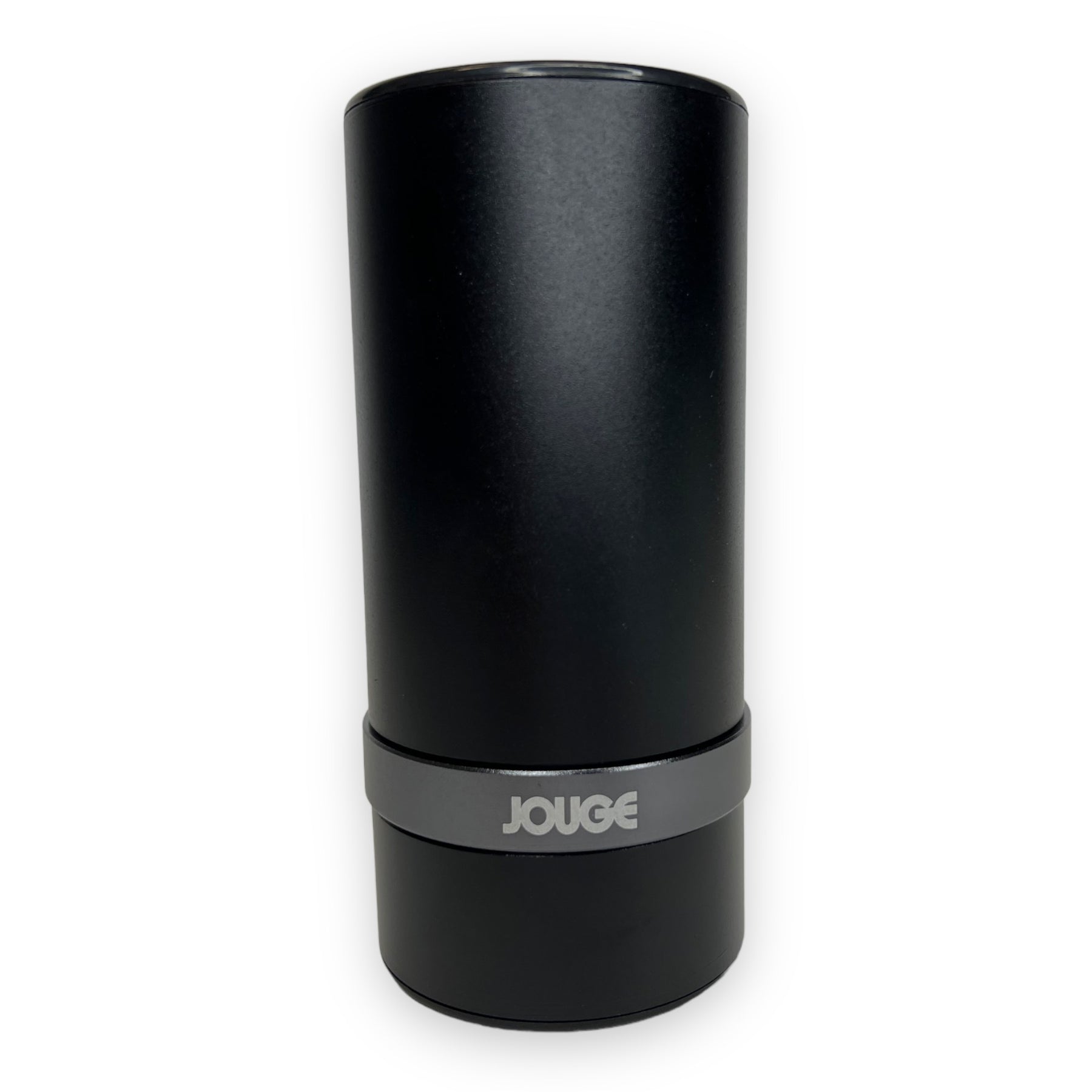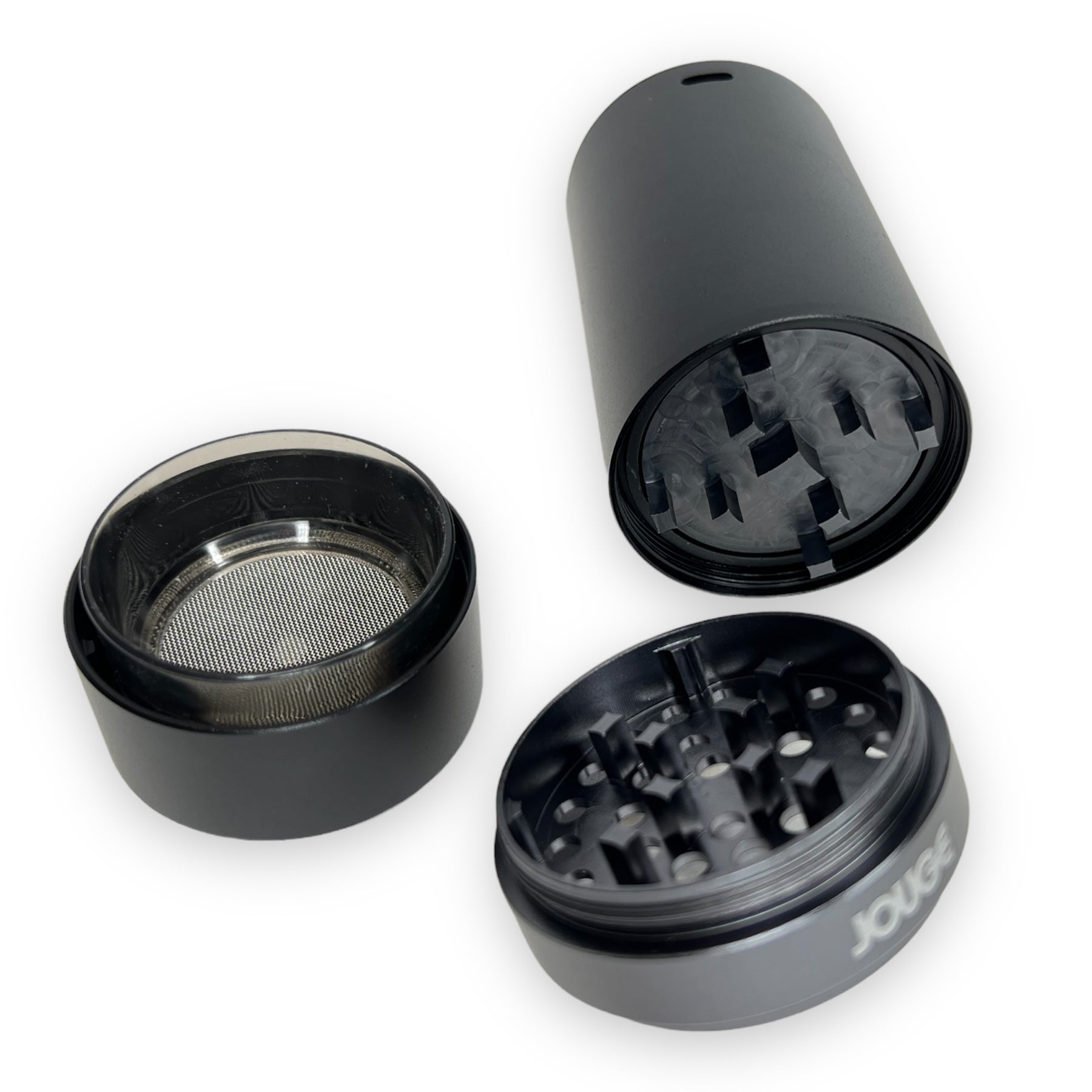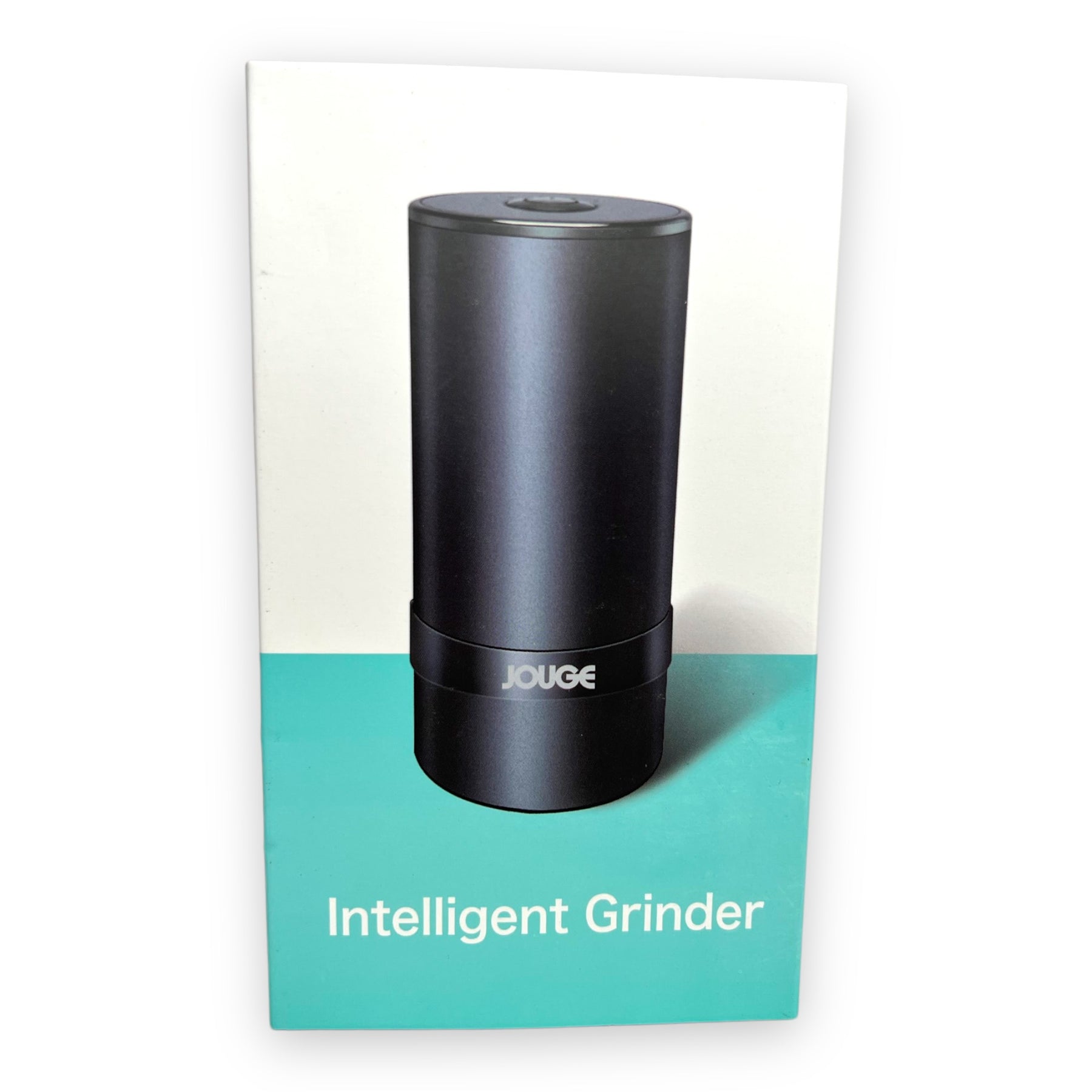 Jouge Intelligent Grinder
Tired of rotating your grinder? Ever wanted to grind your buds hands-free? Introducing the Jouge Intelligent Grinder, the solution to your problems.
The Jouge Grinder is the leading technology in automatic grinding, all for an affordable price. It is made from aircraft grade aluminum which adds to its premium feeling. Once you experience the convenience of the Jouge Grinder, you will never go back to a regular grinder. Take this grinder out in front of your friends and blow their minds. It is a great conversation starter.
Not only does the grinder look and feel cool, but it functions very well. It can grind large or small amounts of bud and produce the same even grind every time. It doesn't matter how sticky or dank your bud is, the Jouge Grinder will get the job done. Simply load the chamber, click the power button, and wait a few seconds until your weed is perfectly grinded and ready to smoke. Never hand grind your buds ever again!
Features of the Jouge Intelligent Grinder:
Extra Strong Magnetic Cover

Made from Aircraft-Grade, Scratch-resistant aluminum

Lightweight and Compact design

Thin, even grind every time

4 Pieces

Easy to Clean

2 hour charge time
Included with the Jouge Grinder:
Electric Weed Grinder

Type-C USB Charger

Cleaning Brush
Auto Grinder
Got this grinder as a gift and I absolutely love it. Its so cool and anyone who sees it is always surprised.