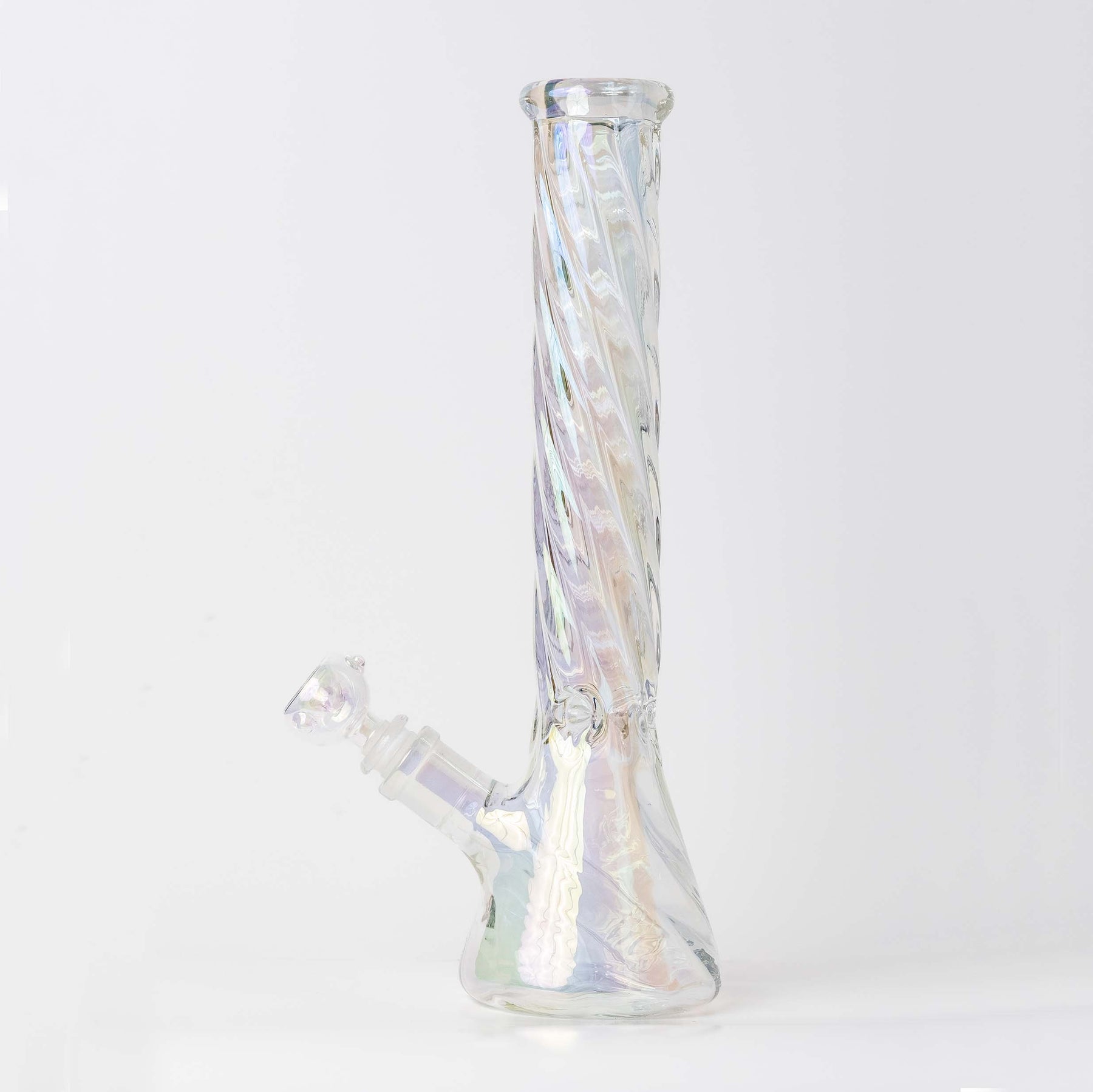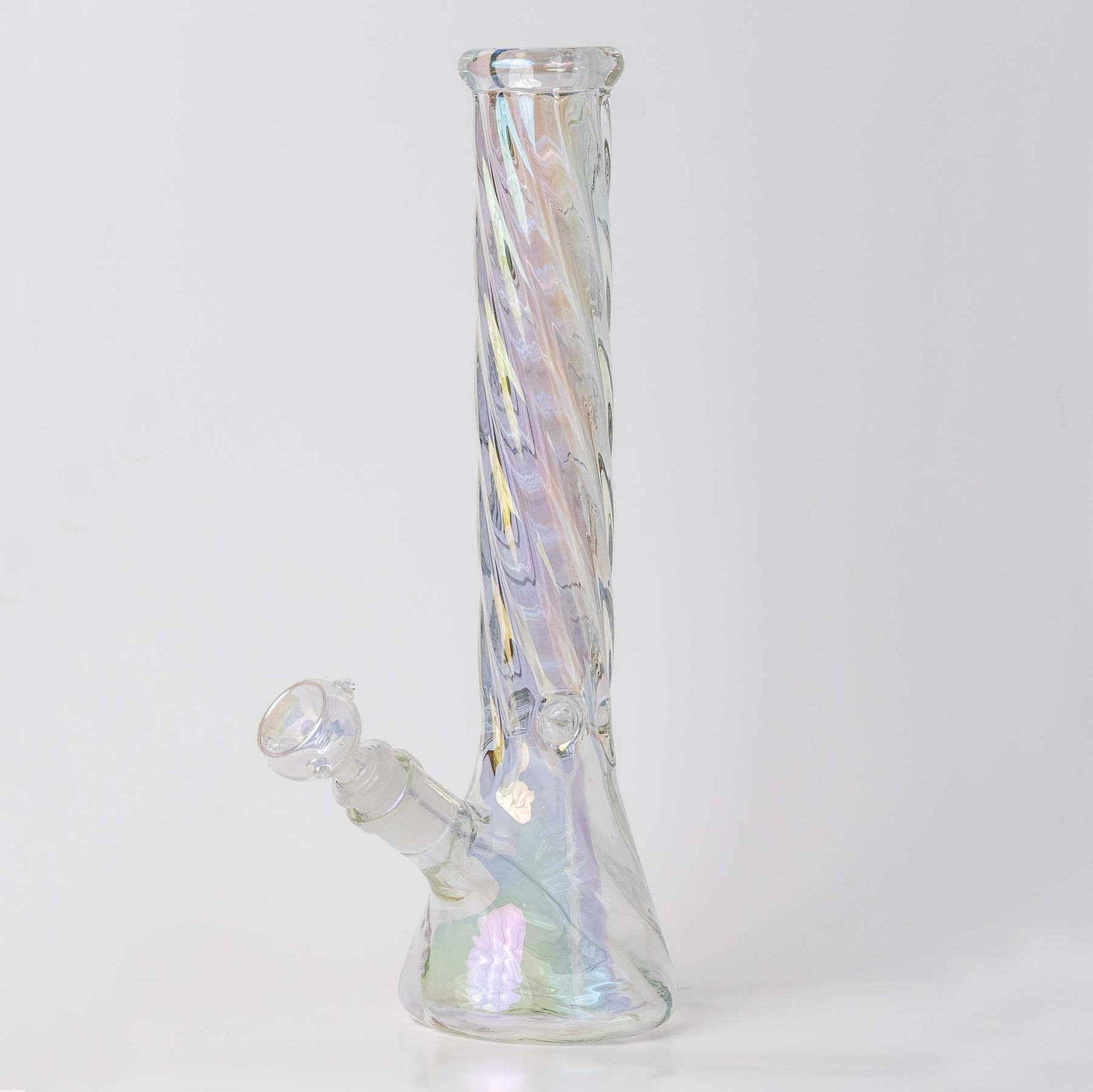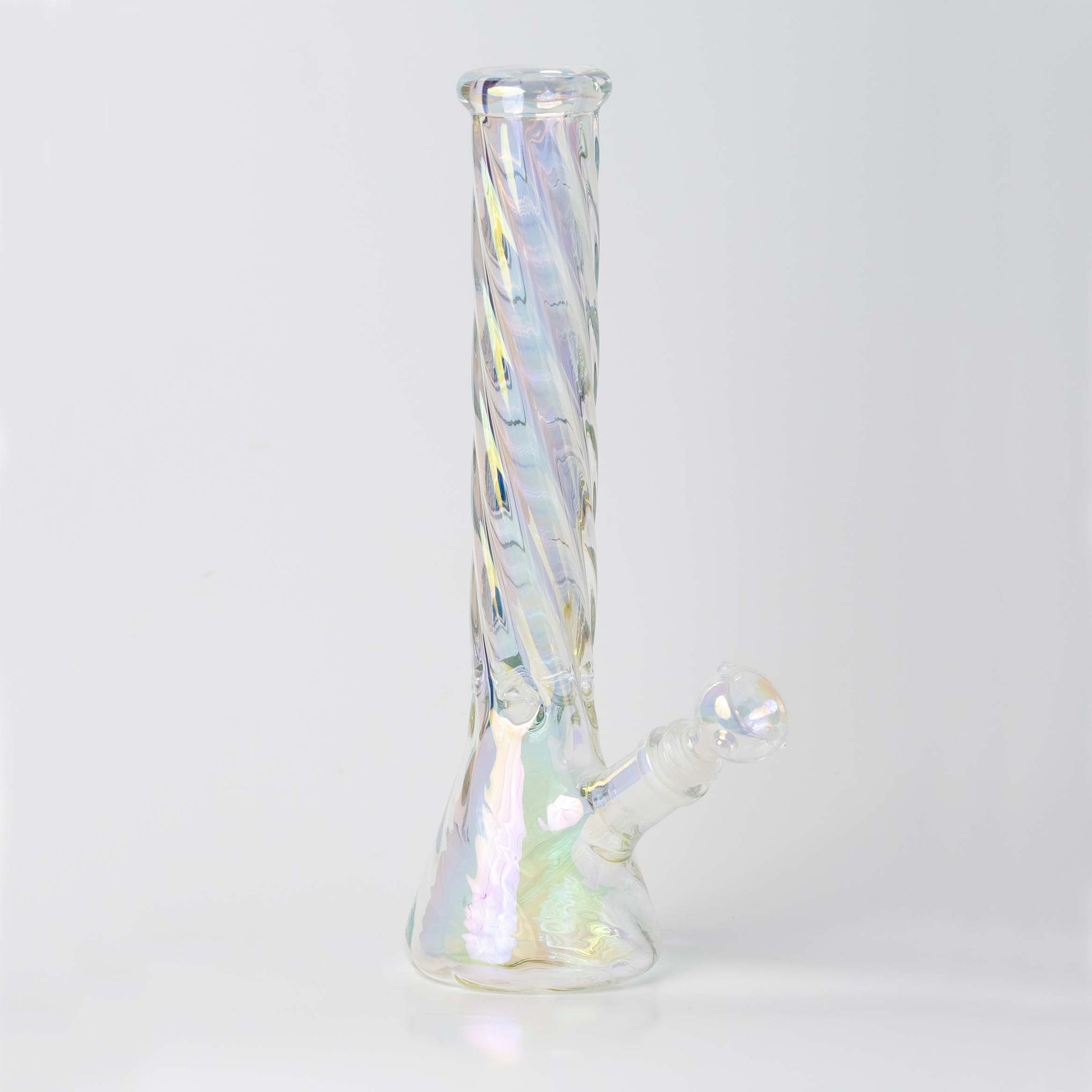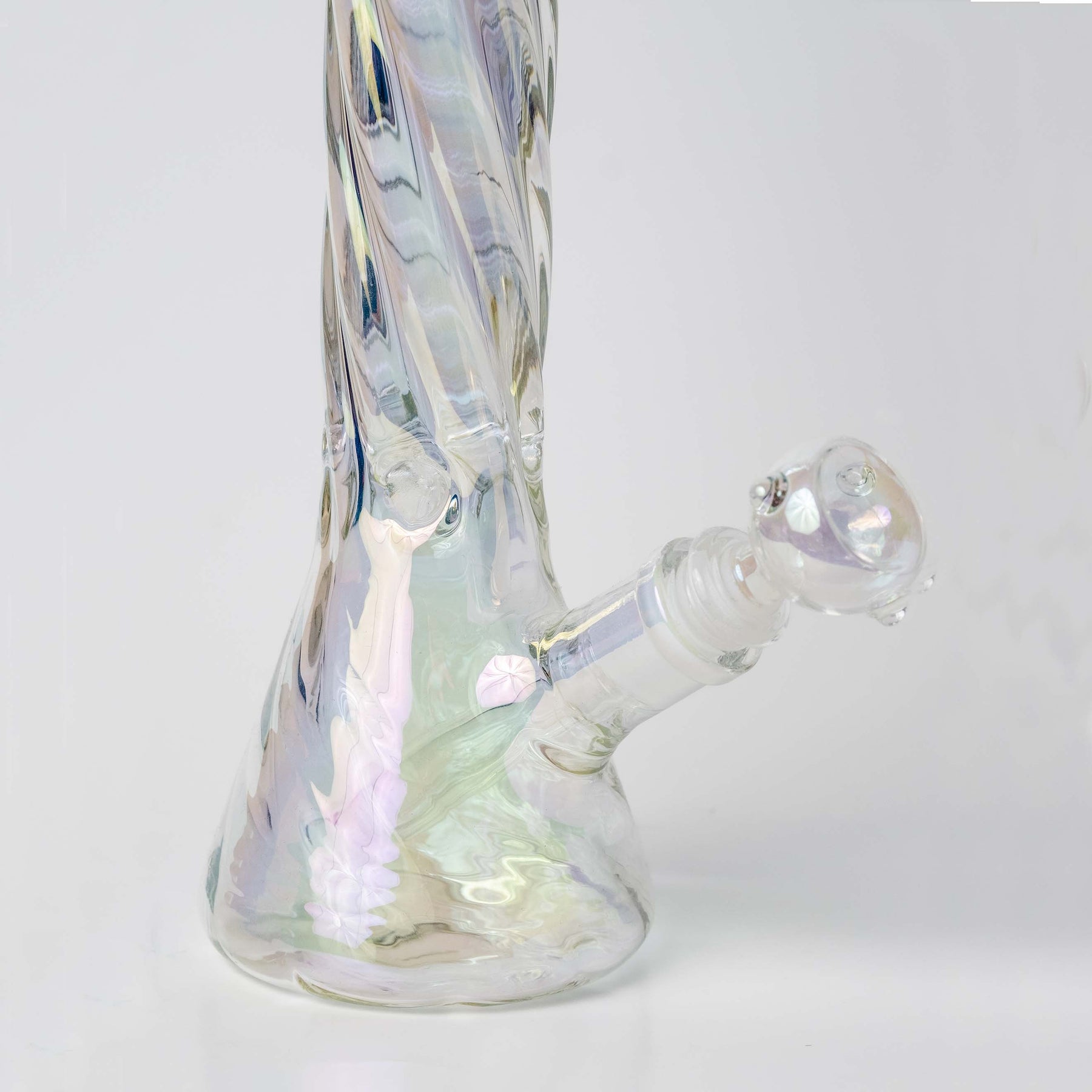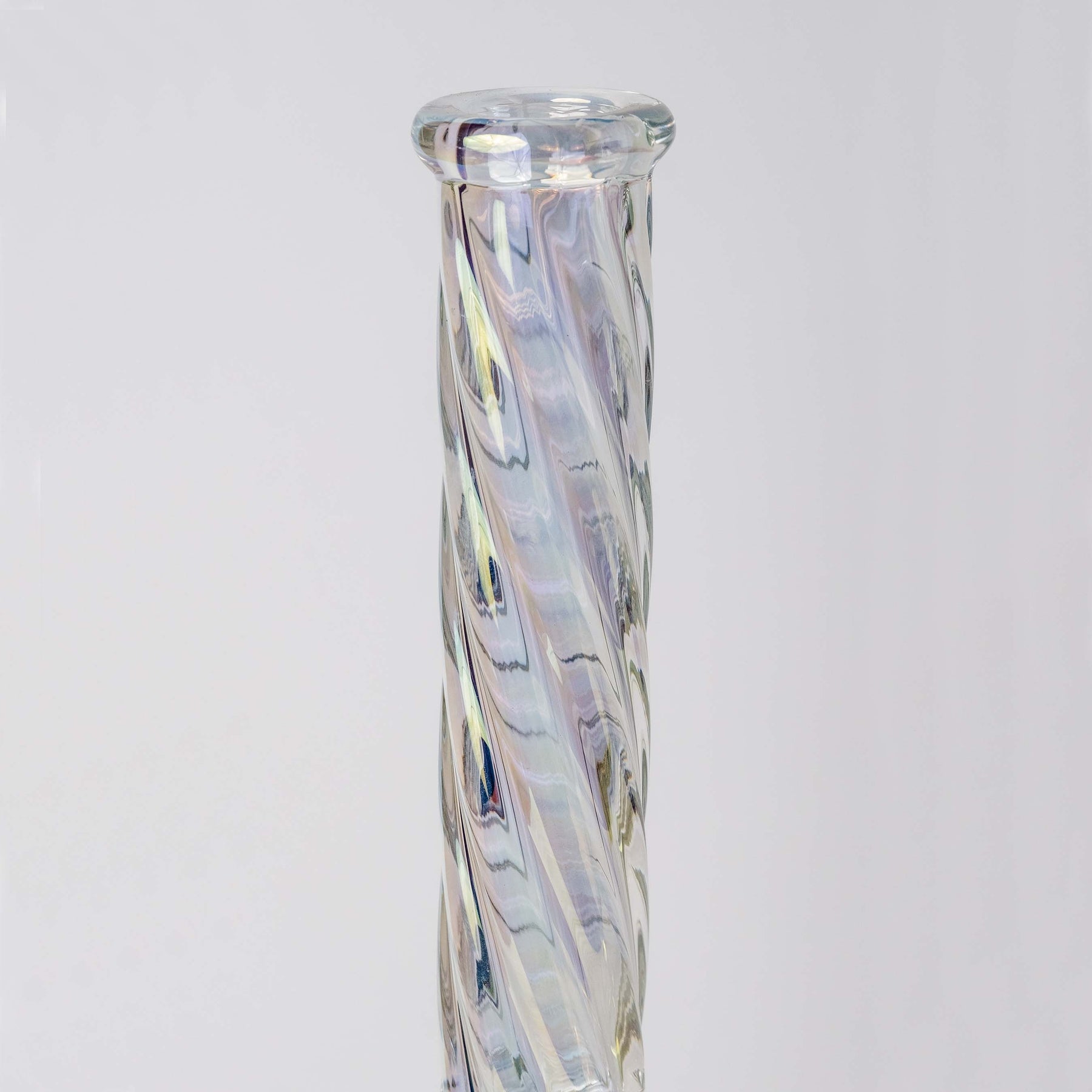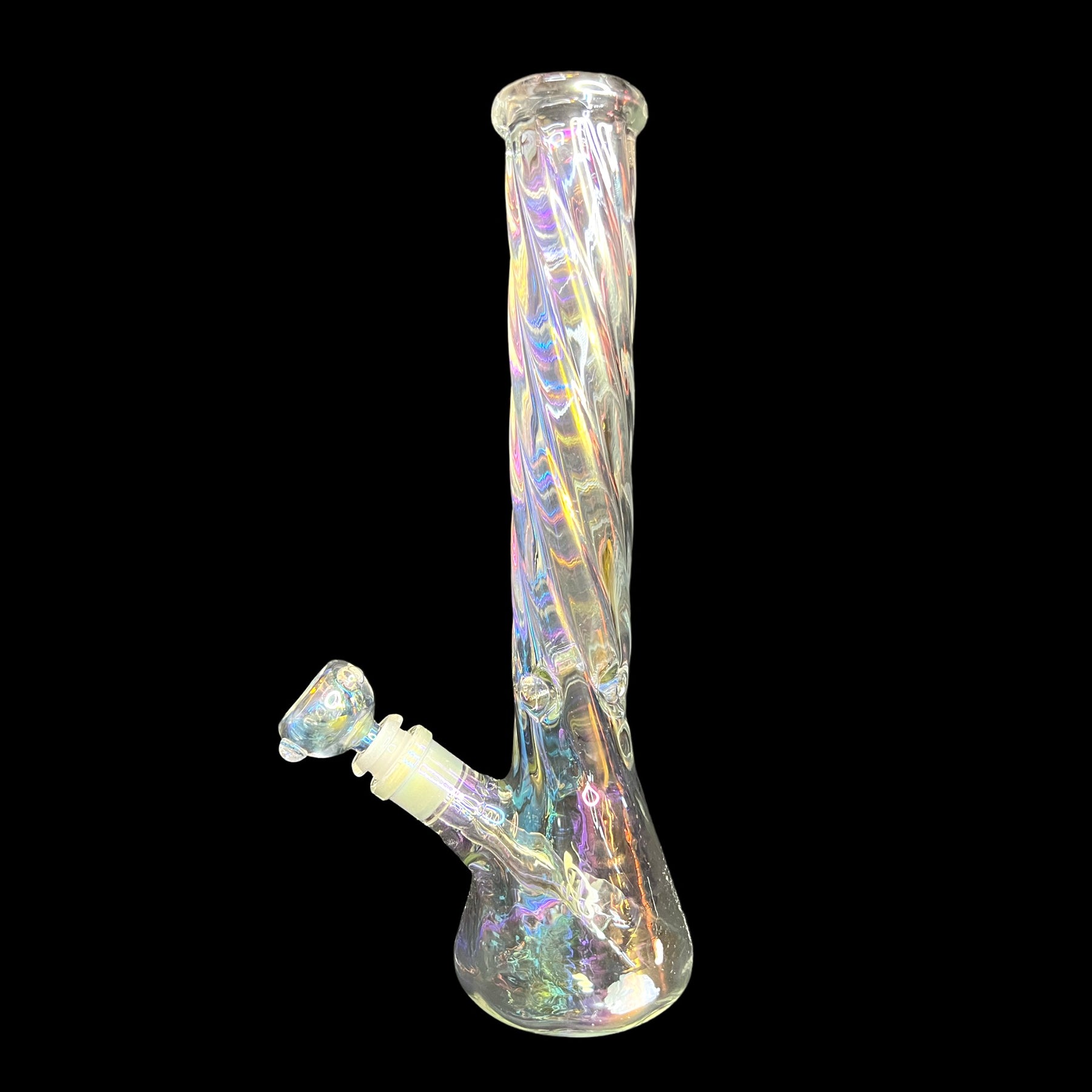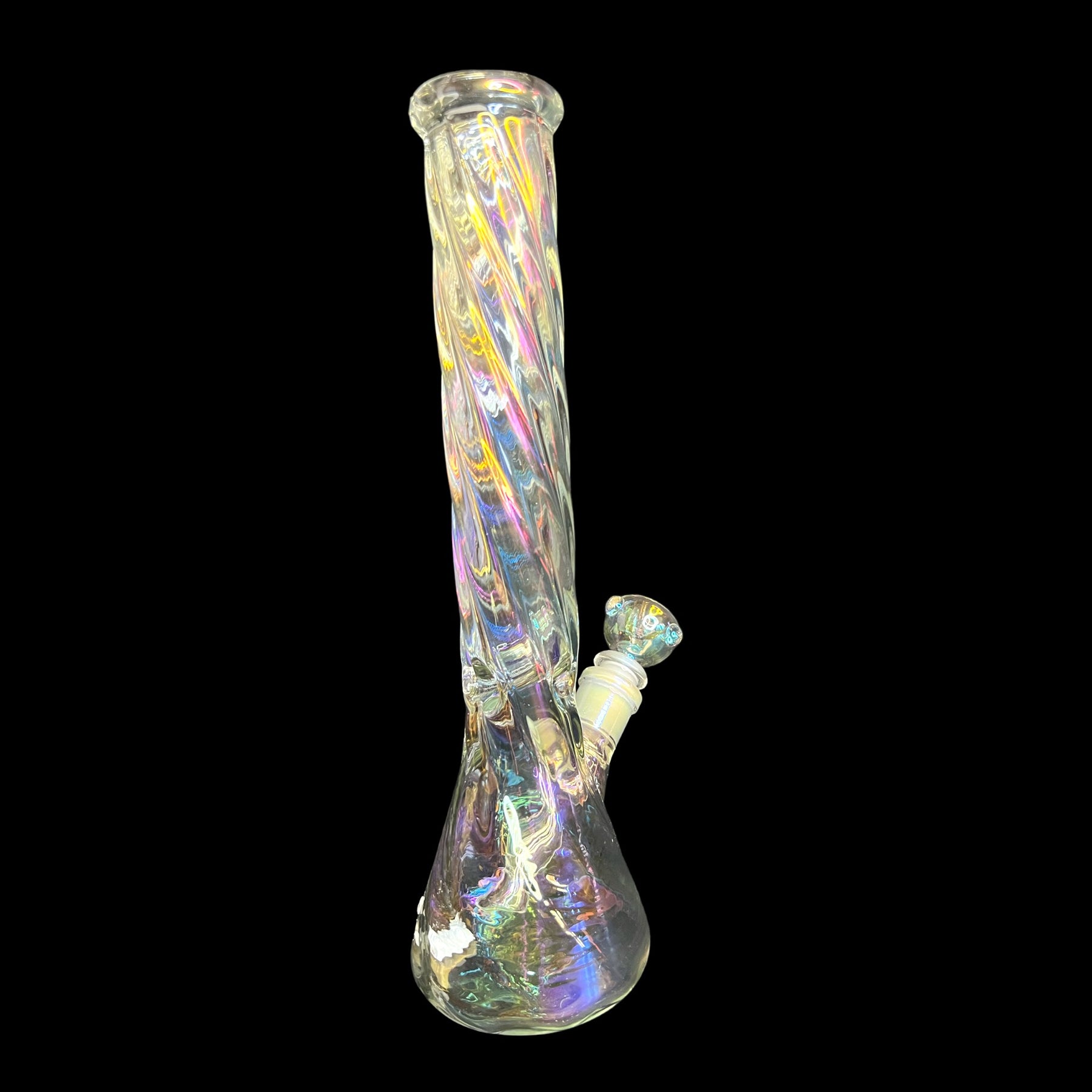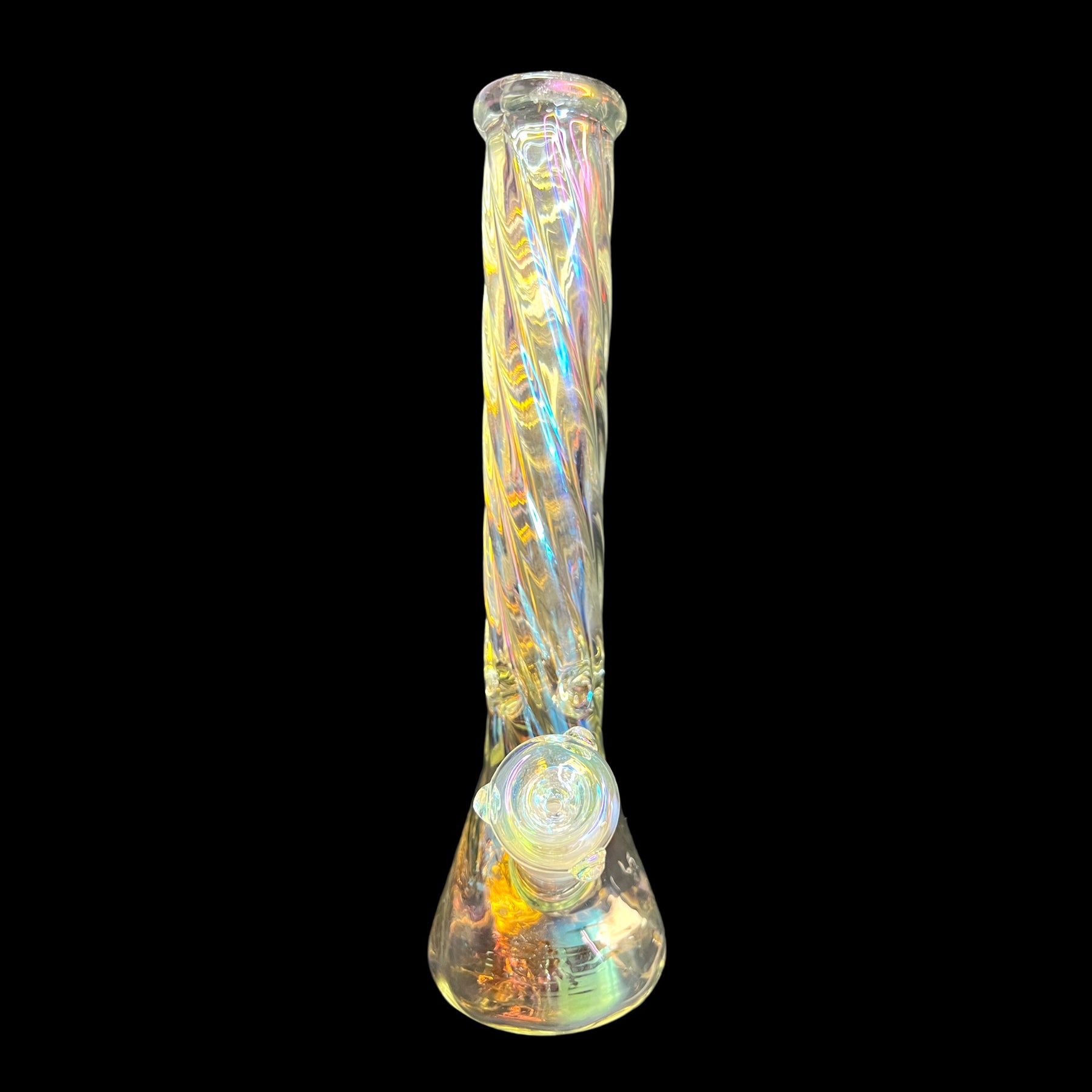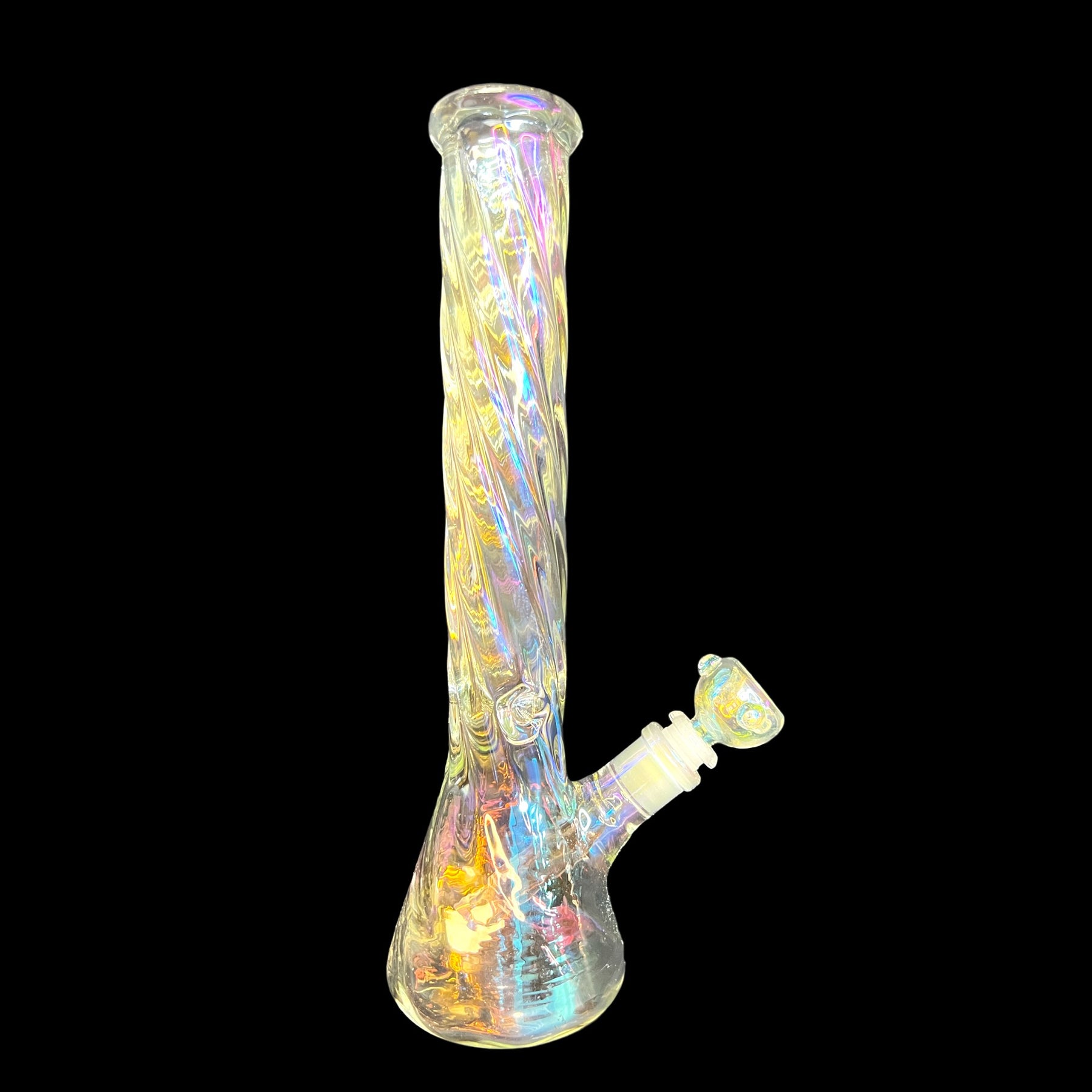 Iridescent Bong with Swirl
The Iridescent bong is 13 inches long with a beautiful swirl pattern that catches the light in a nice way. It comes with a 14mm male bowl and down stem and also has a catcher which makes a nice feature for when you want to take cooler hits. This glass rainbow bong has a magical effect to it, the way that it looks in person will blow anyone's mind. Some say its trippy, some say it looks like a rainbow, we think it simply is just one of the most beautiful artistic pieces we have seen. It is the perfect size that a bong should be and the swirl pattern allows you to get a solid grip on it. It is made of high quality thick borosilicate glass that feels premium when grabbing it and comparing it to other bongs. Fill it up with water and start enjoying better hits from your brand new iridescent water bong!
Iridescent bong features:
Beautiful see through rainbow iridescent color

14mm male bowl/slide

Iridescent bowl with design
Great Product
this is such a cool piece, and it is of very high quality, my friends really like hitting this!
5 star bong
I bought this bong 2 weeks ago because I really like the design, so when I got it I saw that it looked the same as in the pictures that is why I am leaving a 5 star review, plus it's easy to clean.