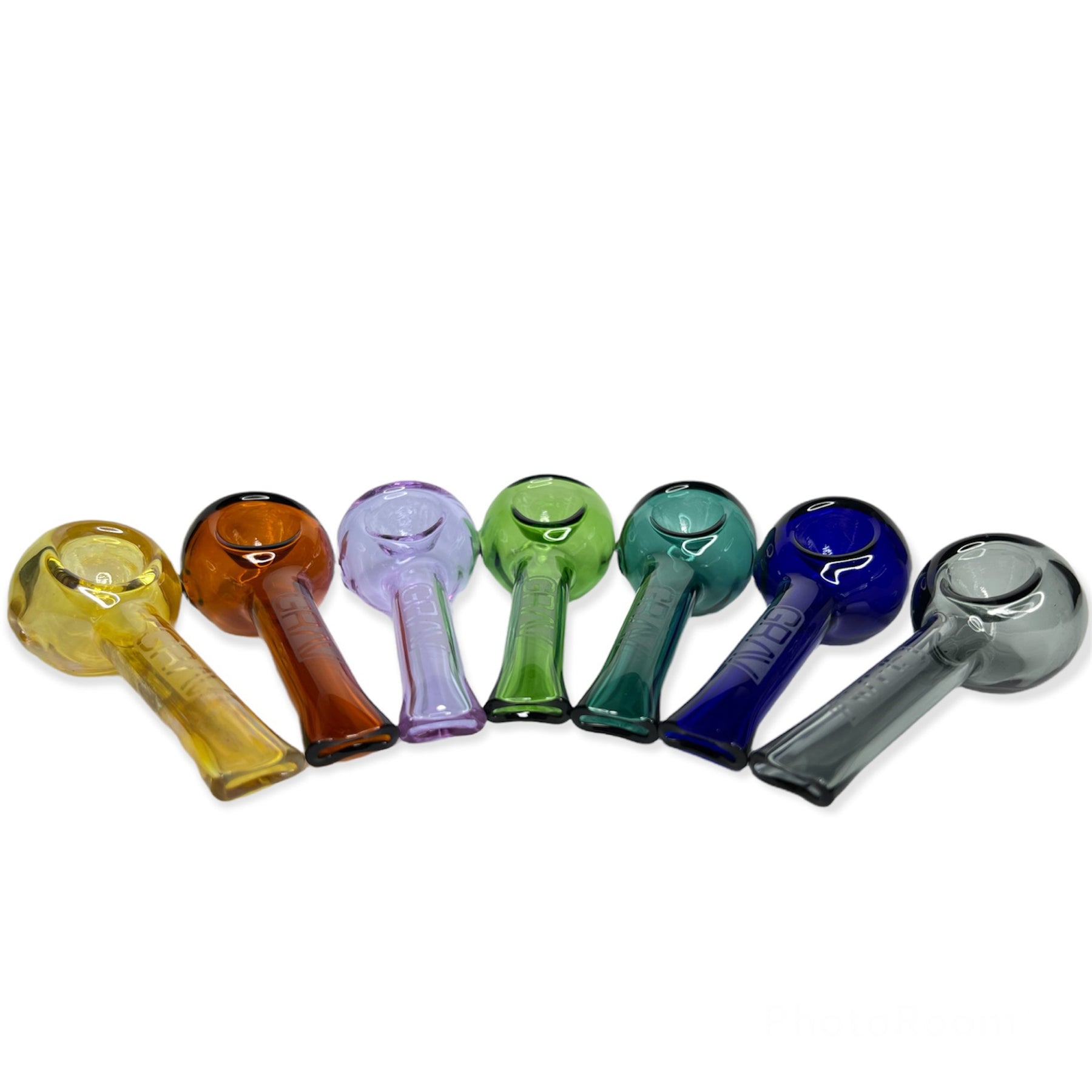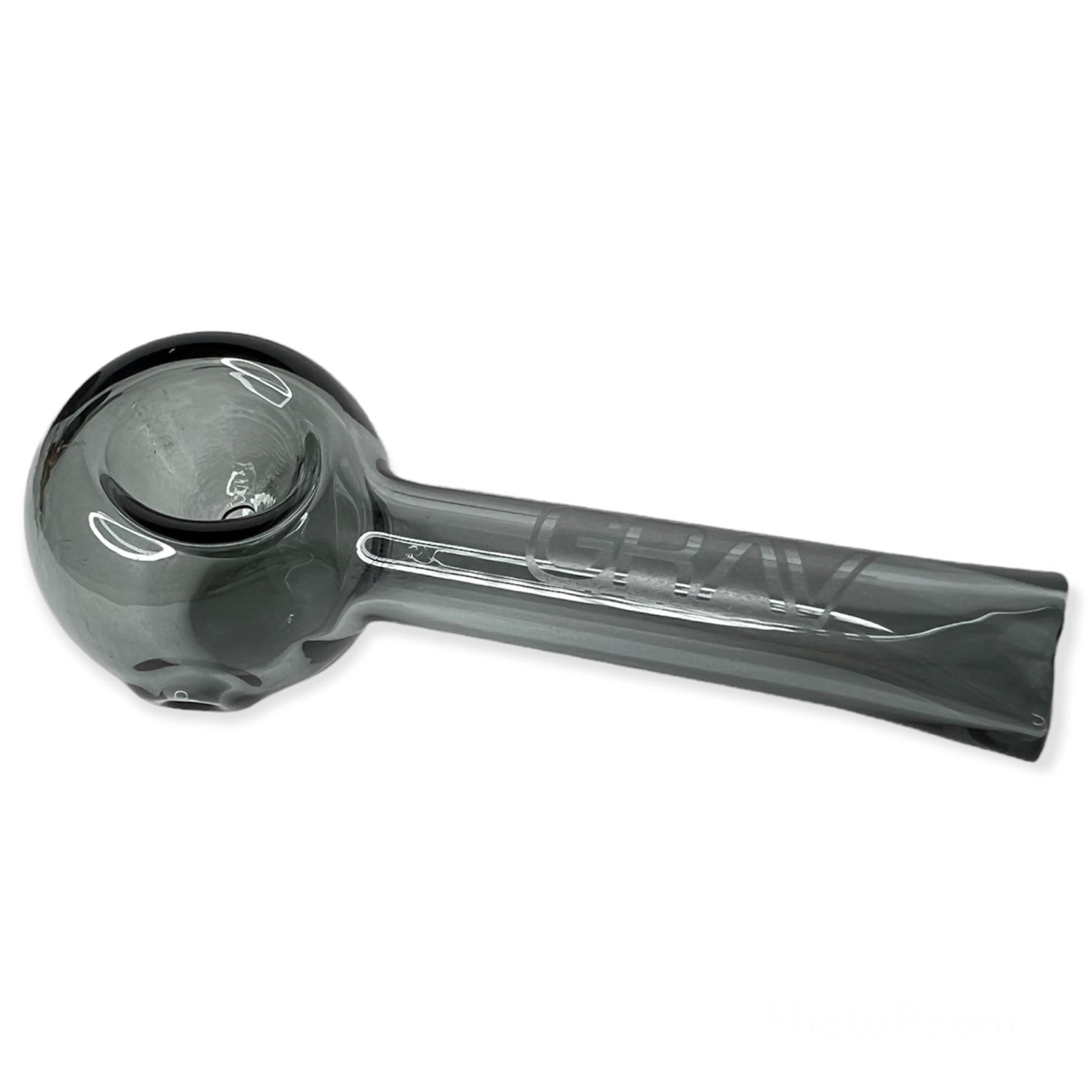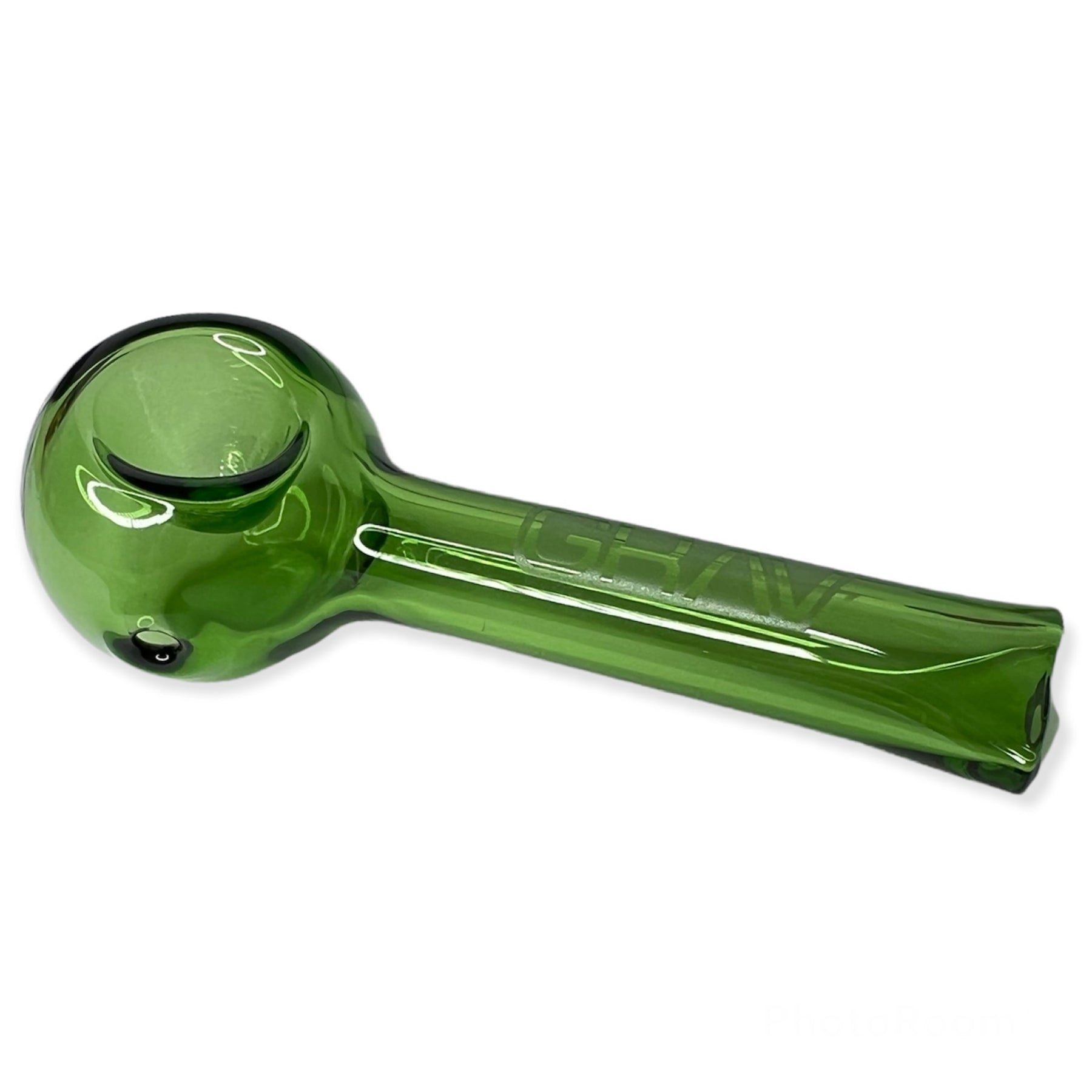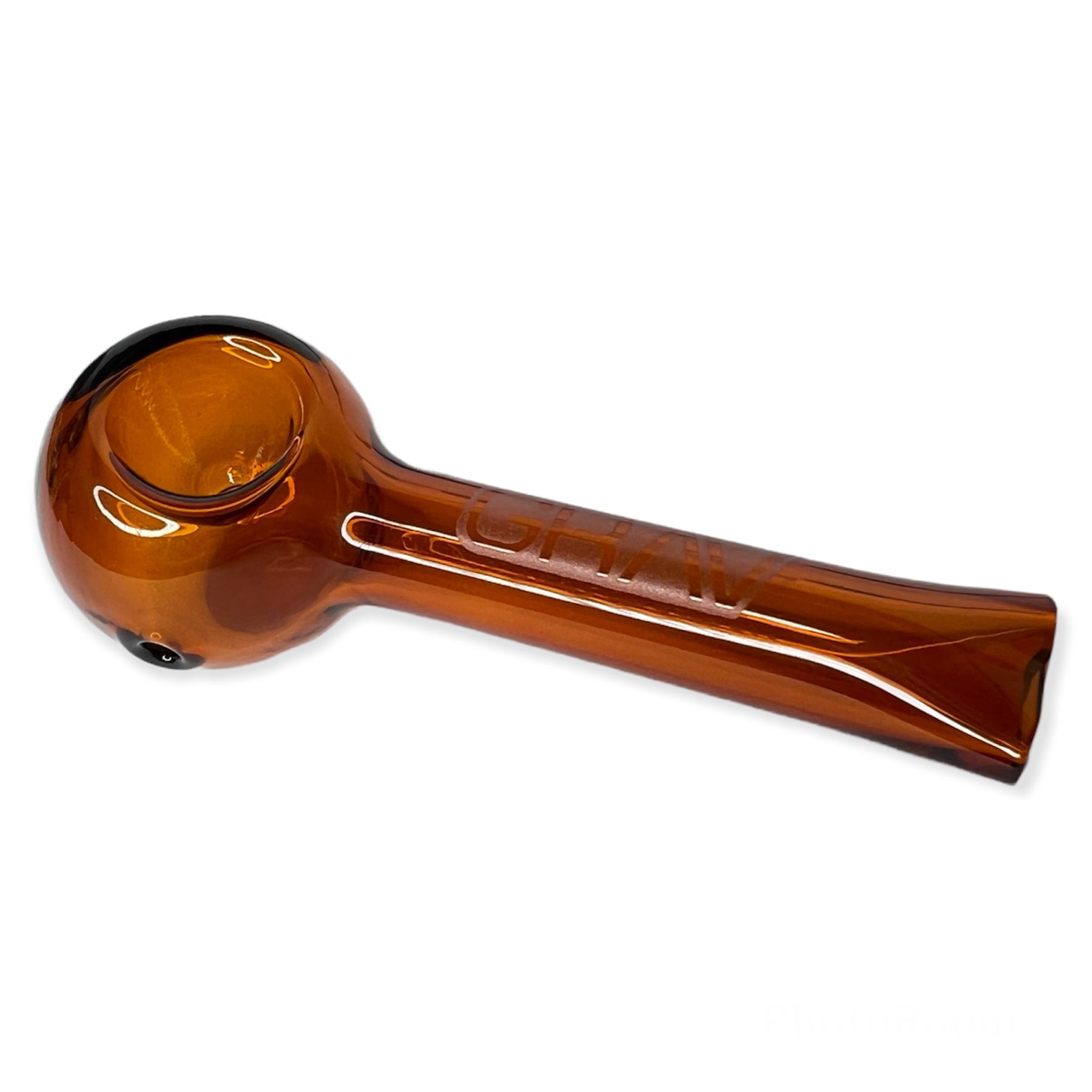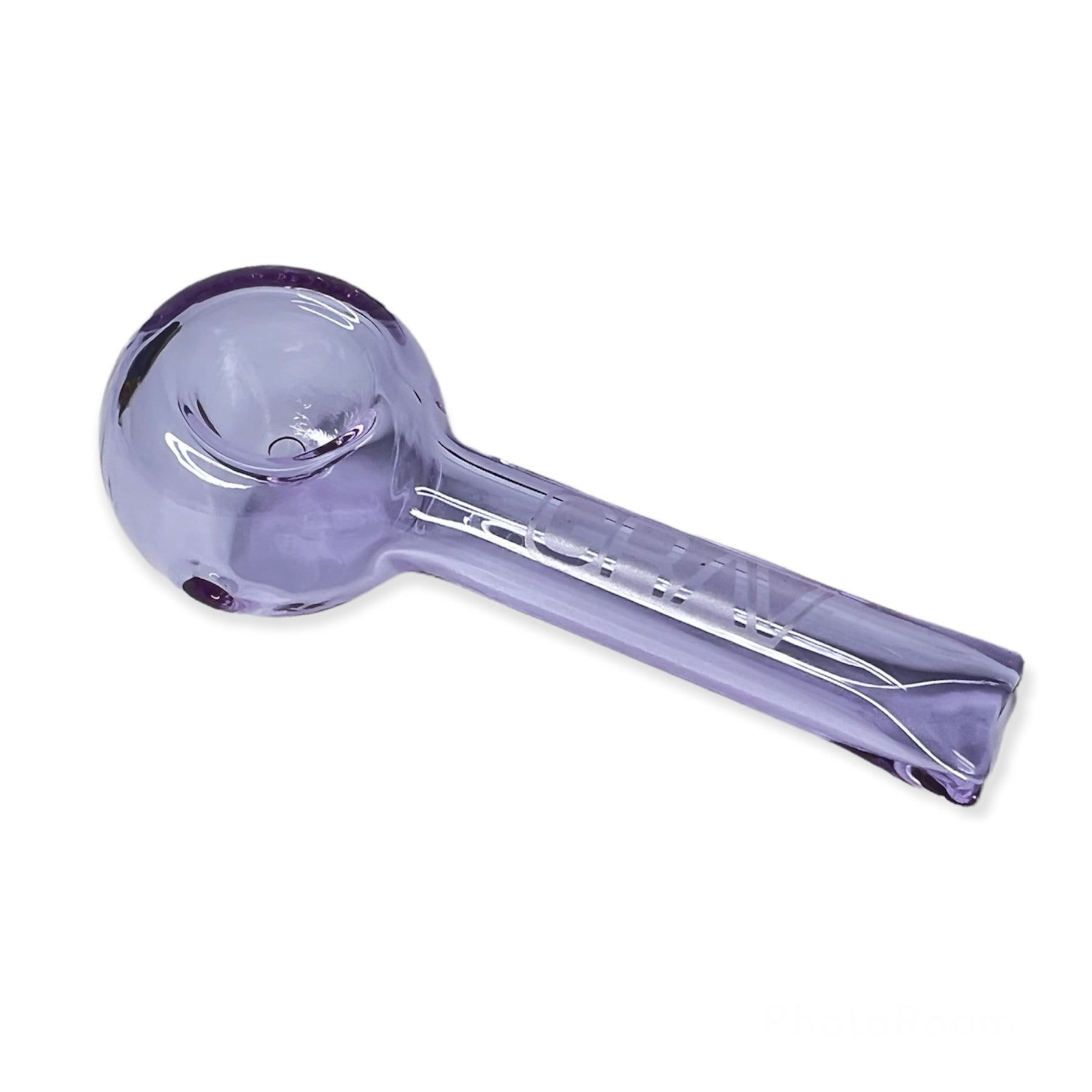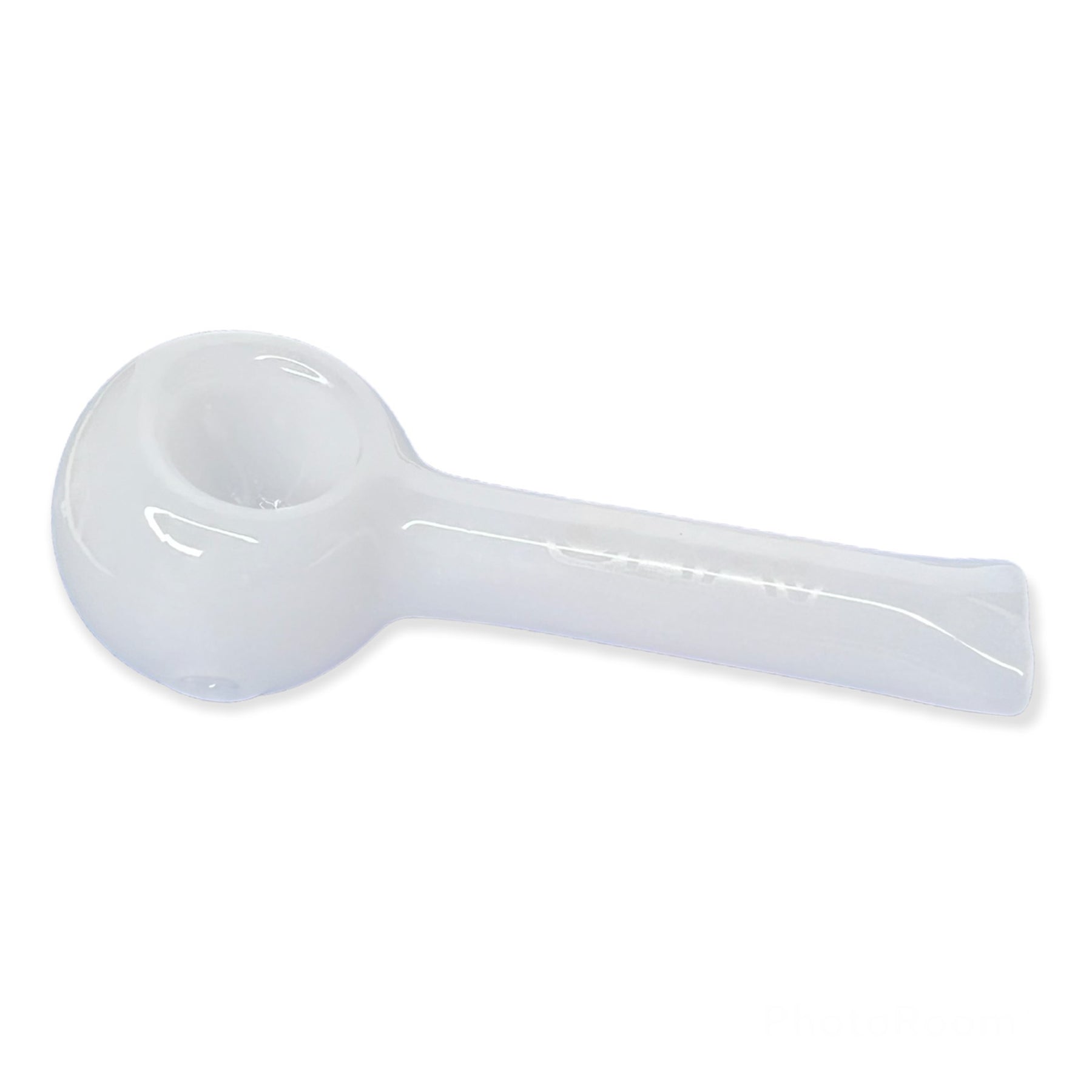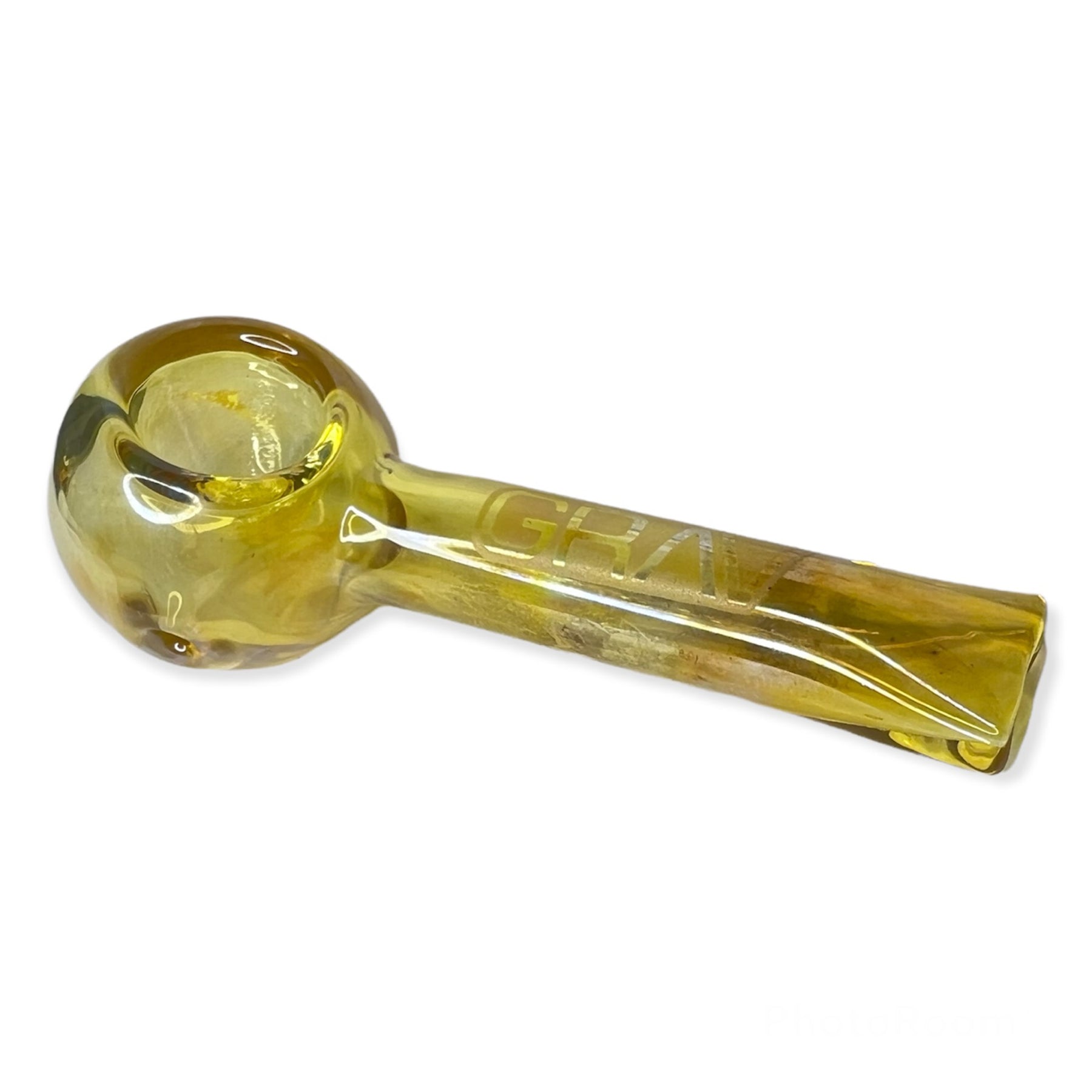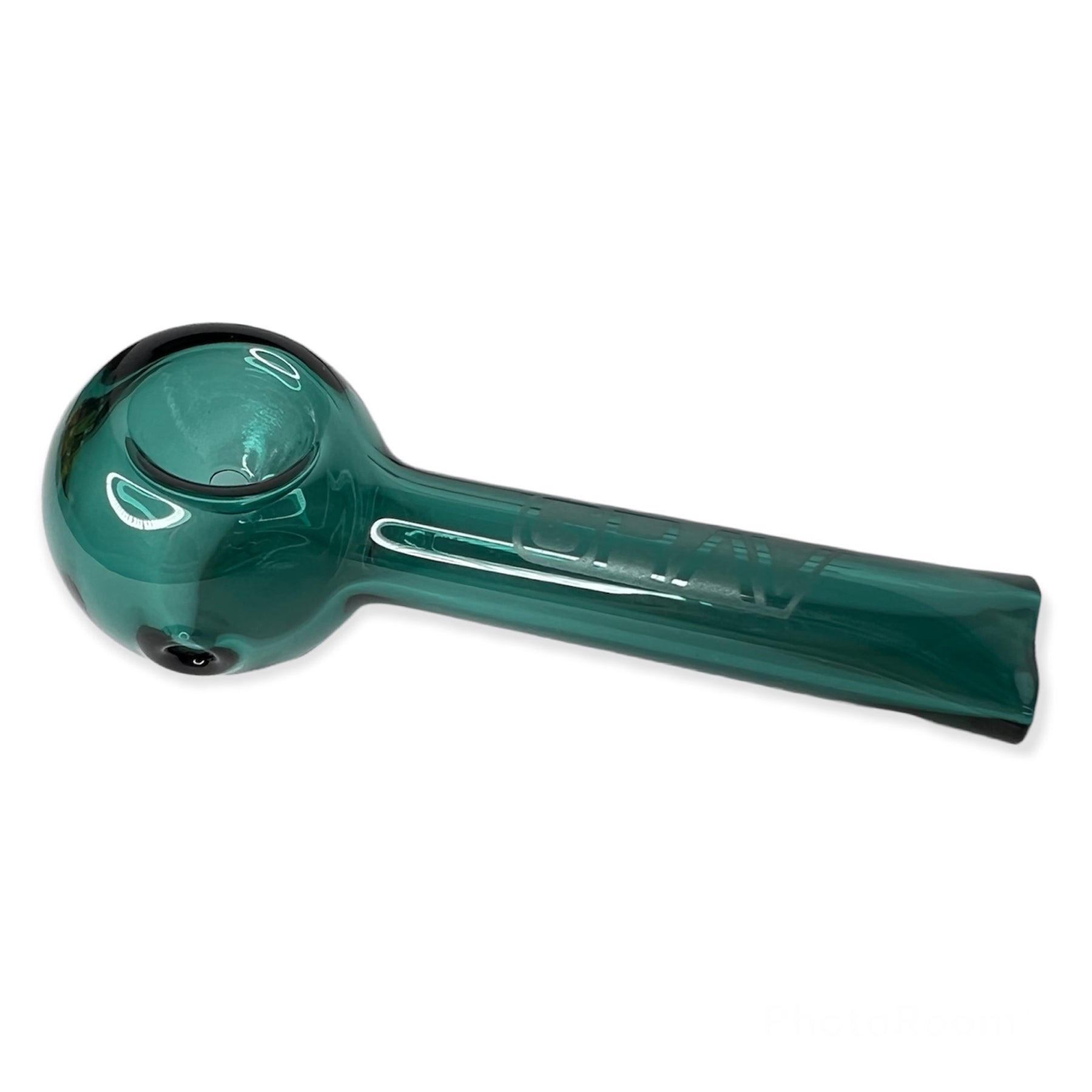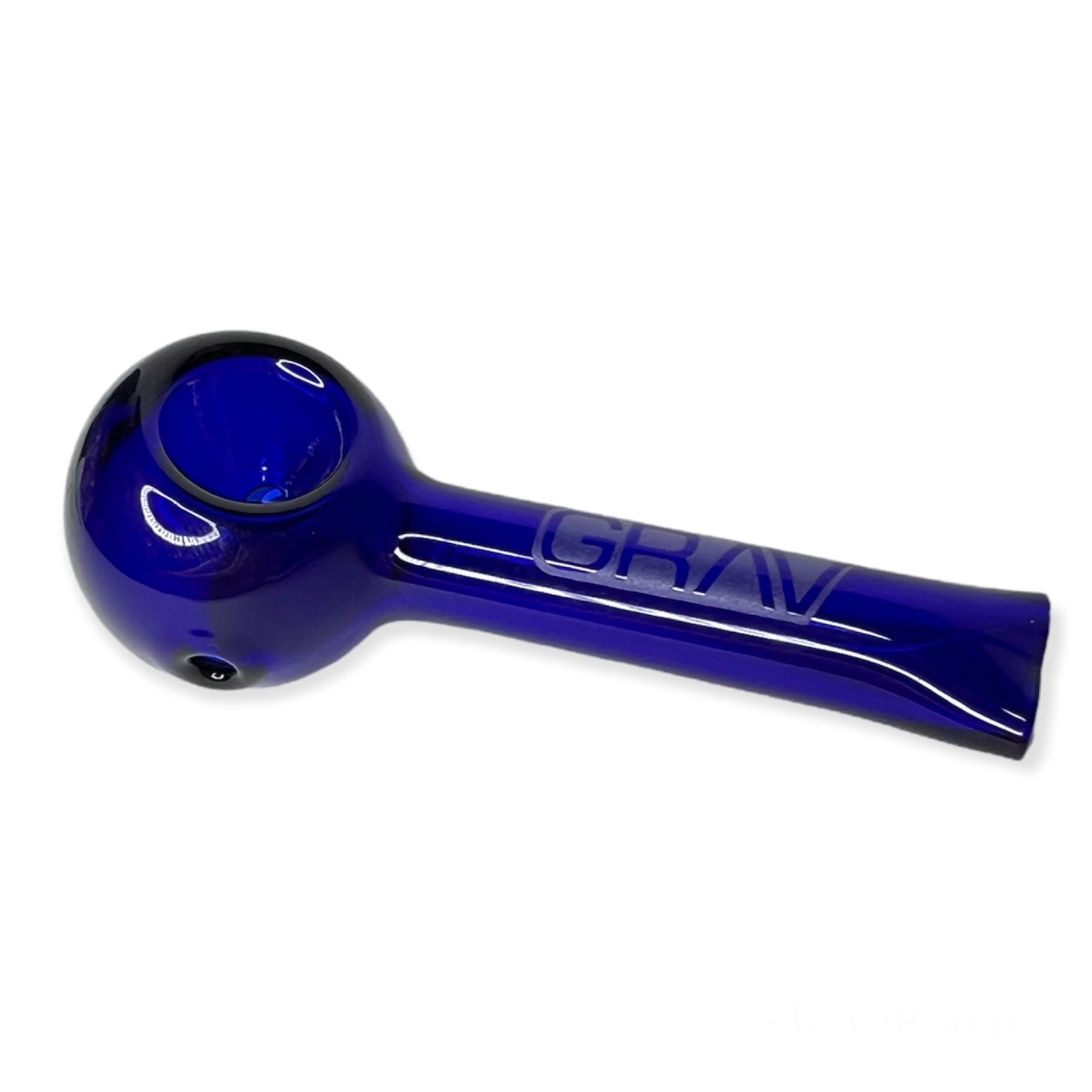 The Grav Pinch Spoon is the perfect on-the-go piece. This pipe is great for beginner smokers and advanced smokers who want to add something small to their collection. Its small size makes it easy to fit in your pocket and travel with. This pipe is only 3.25 inches long and is engraved with the iconic Grav logo, so everyone will know you're smoking on quality glass. There is also a flat spot on the bottom of the pipe so you don't have to worry about it rolling over when not in use.
This small pipe fits ergonomically in the hand and has a sturdy, quality feeling like all Grav pieces do. It is just the right tool when you're in a "pinch." Its small bowl is sized just right for 1-2 quick hits. This is the piece for someone who wants a small, easy-to-use pipe but doesn't want to settle for cheap glass. Treat yourself and order a Grav Pinch Spoon, available in a variety of different colors.
Features of the Grav Pinch Spoon
Great for Personal Use

Convenient Travel-Sized Pipe

Flat Mouthpiece

Left Side Carb Hole

Made from High Quality Borosilicate Glass

Branded Grav Decal

Available in Multiple Colors

3mm Thick Glass

3.25 Inches in Length
Great size.
This GRAV product is really what I have been looking for. I feel like none of the other GRAV products have been able to nail the portable size until this one. It's small, convenient, and does not lack in quality at all.