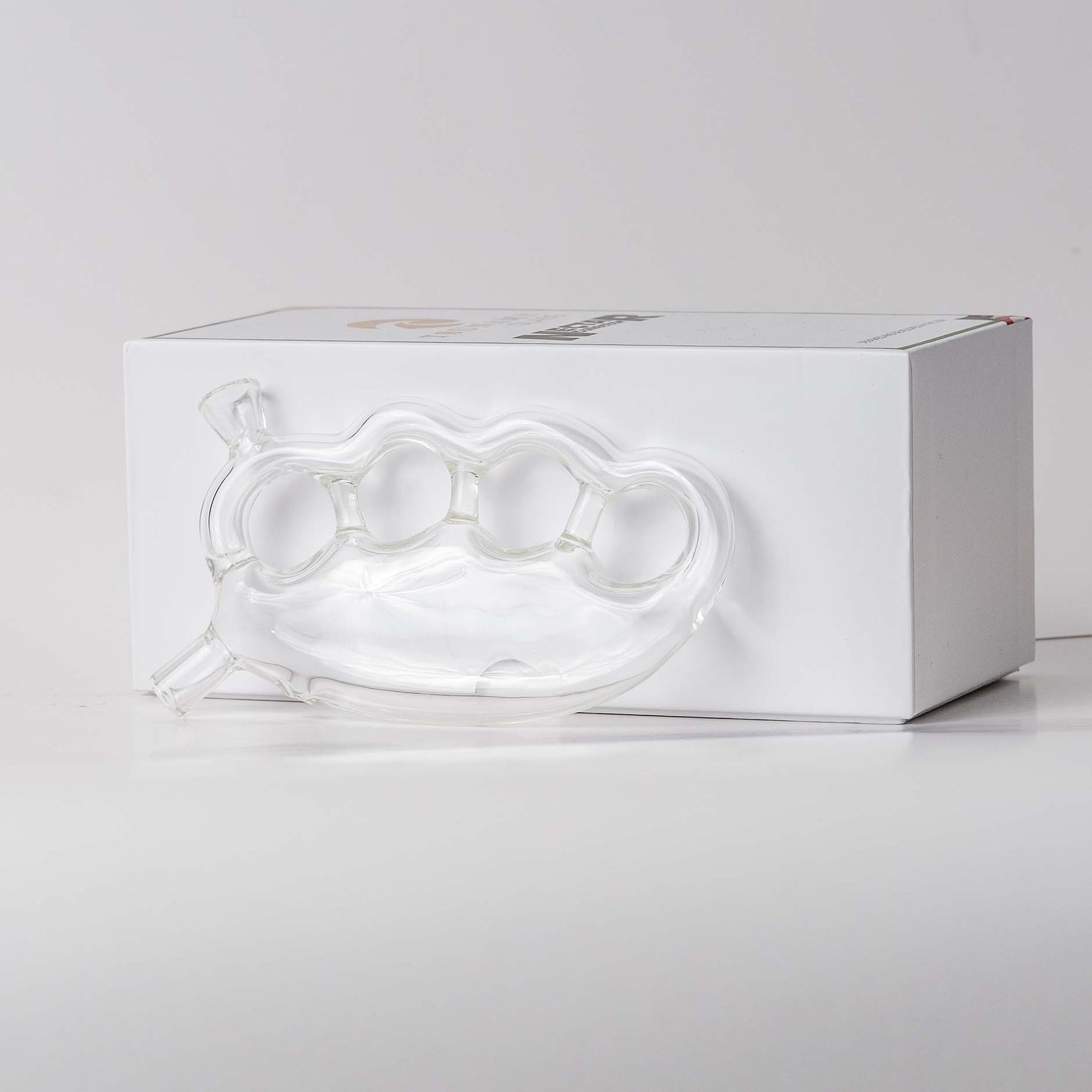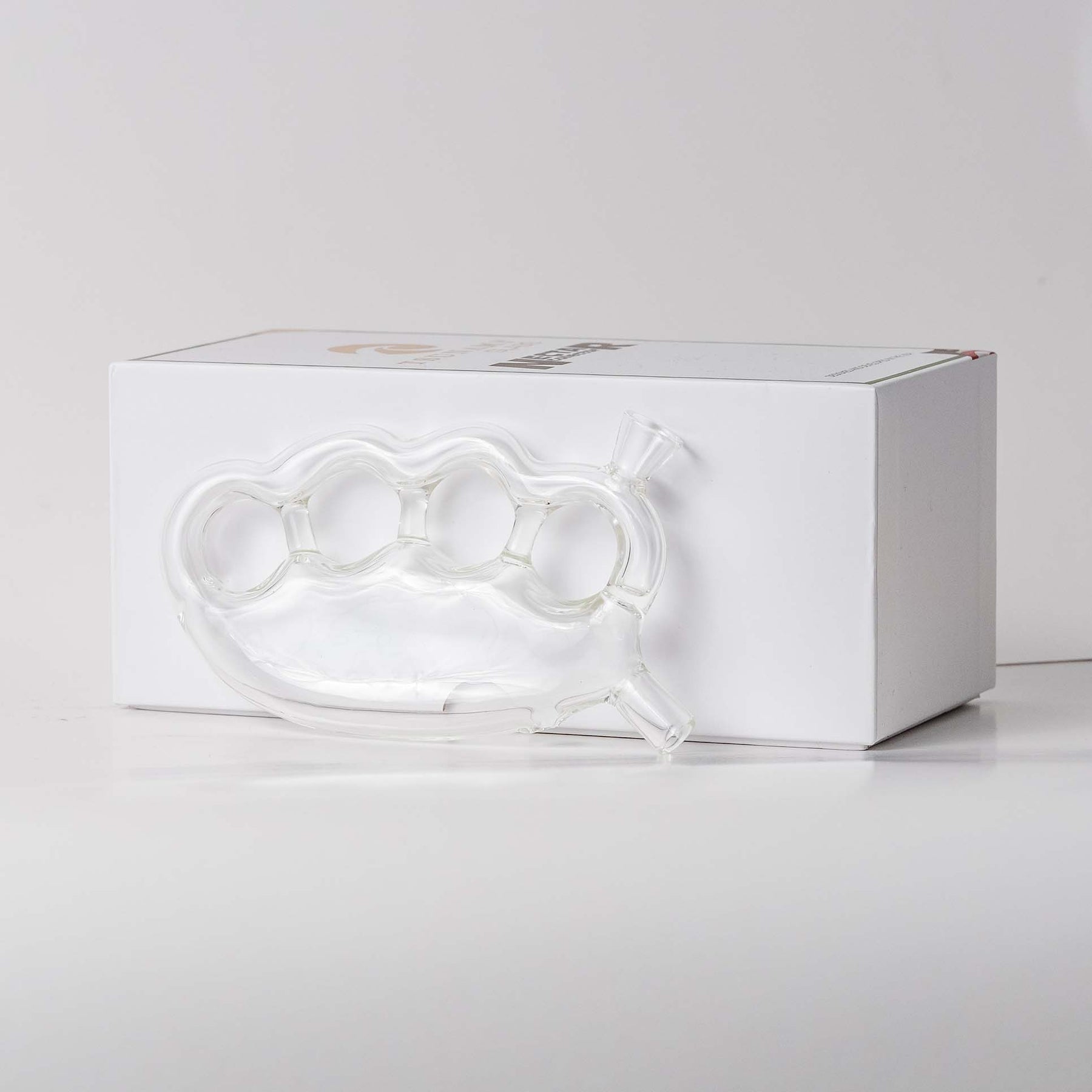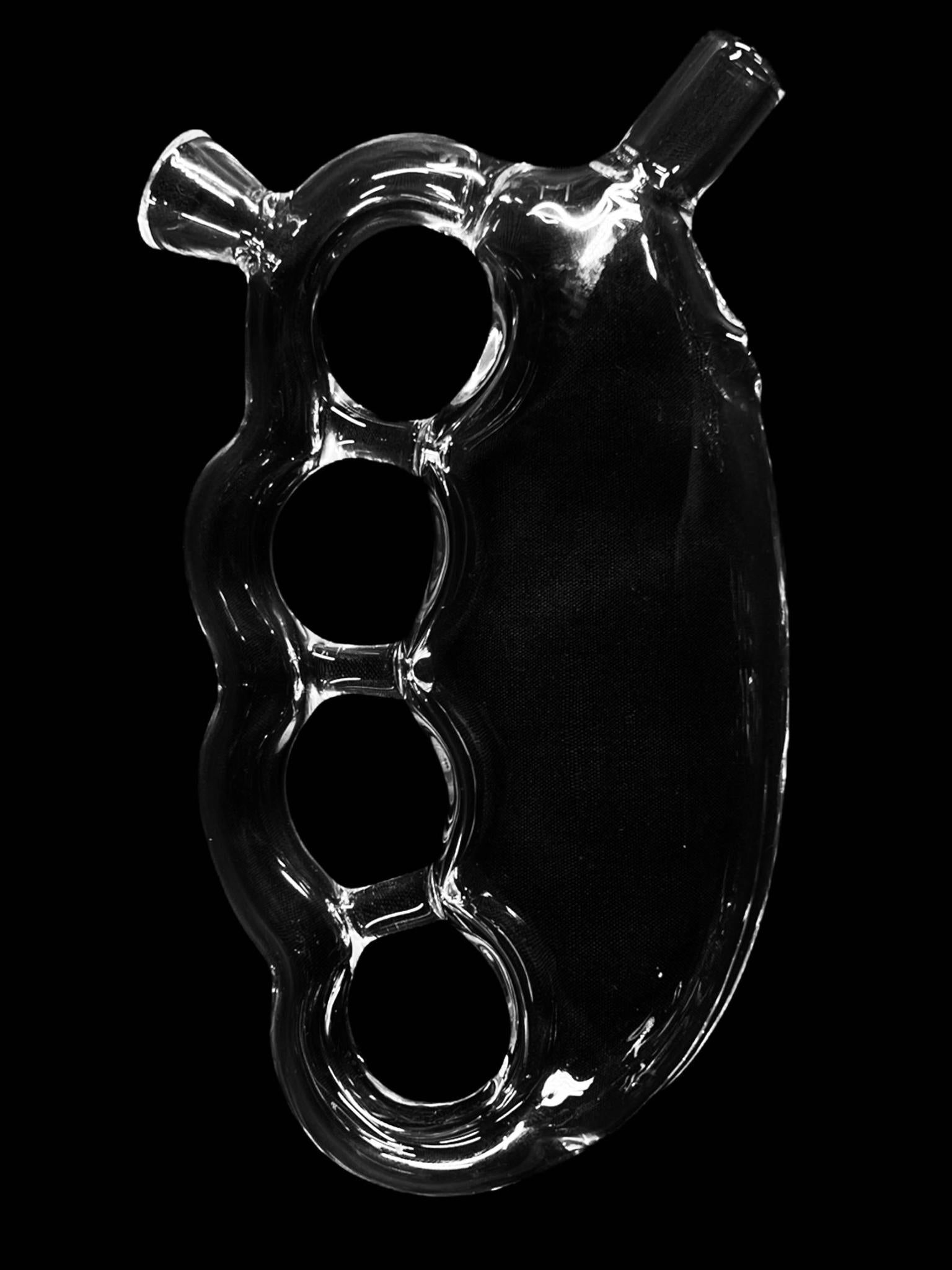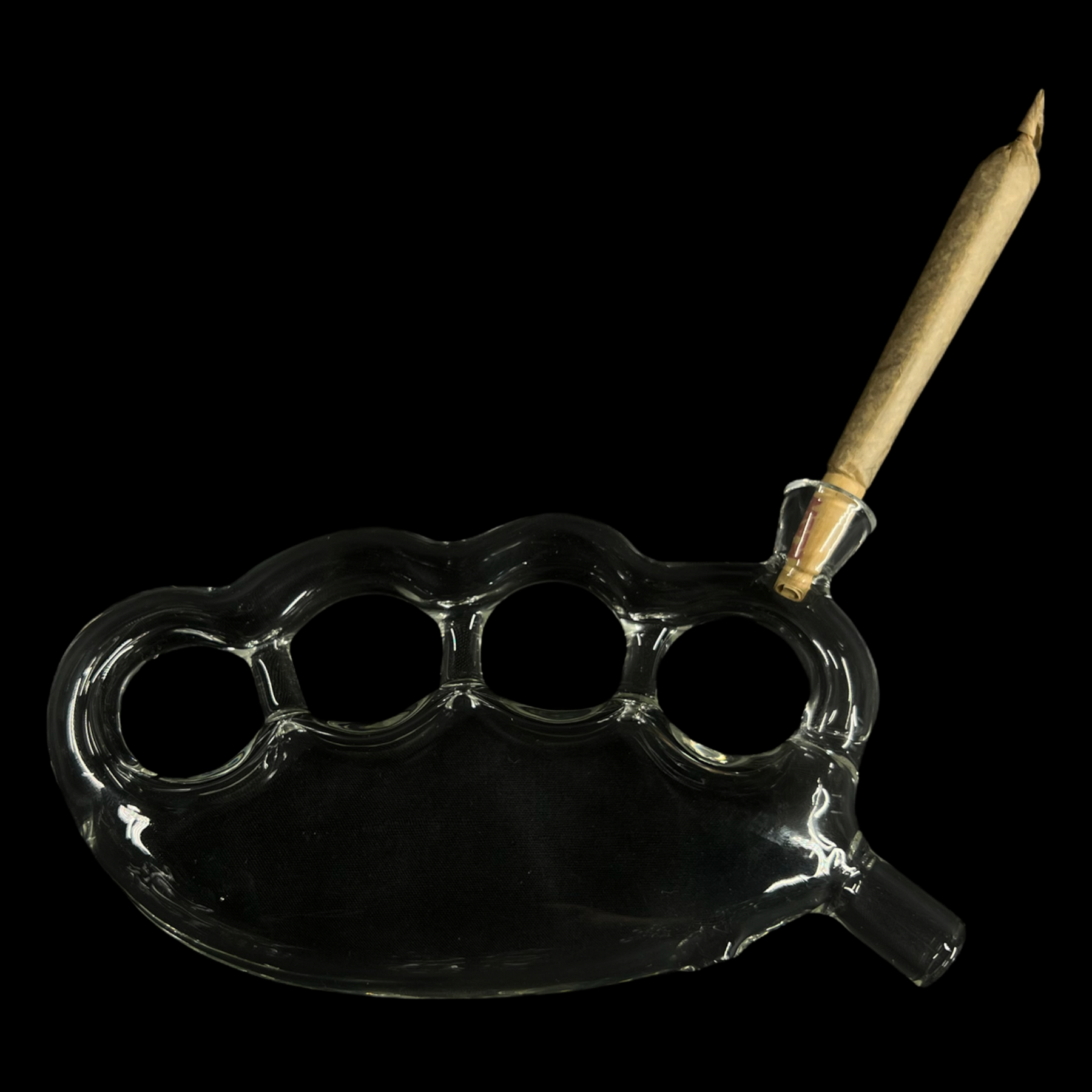 Glass Knuckle Bubbler - Best Price
Experience Superior Filtration with this Blunt and Joint Bubbler
The powerful one-two combo for a next level smoke sesh. Get your hands on this one size fits all glass knuckle bubbler. Use it with your choice of blunts or cones to experience a surprisingly smooth session.
How to Use the Glass Knuckle
This Glass Knuckle Bubbler was hand crafted to use the ideal water amount for the best smoking experience possible.
Start by pouring a small amount of water into the knuckle. The water should reach around the pinky finger. Make sure the water won't get into your mouth when you're using the glass bubbler. The thinner part is the where you inhale from and the wider side is where you insert your blunt or cone.
Once your blunt or joint is secured into the wider opening you are ready to light up! Take a seat because you are going to be blown away by the luxury feel of using a glass knuckle bubbler to smoke.
Glass Knuckle Bubbler Features:
5.5 Inches Long

Spill resistant design

Durable clear borosilicate glass

One size fits most hands

Water filtration for blunts and cones