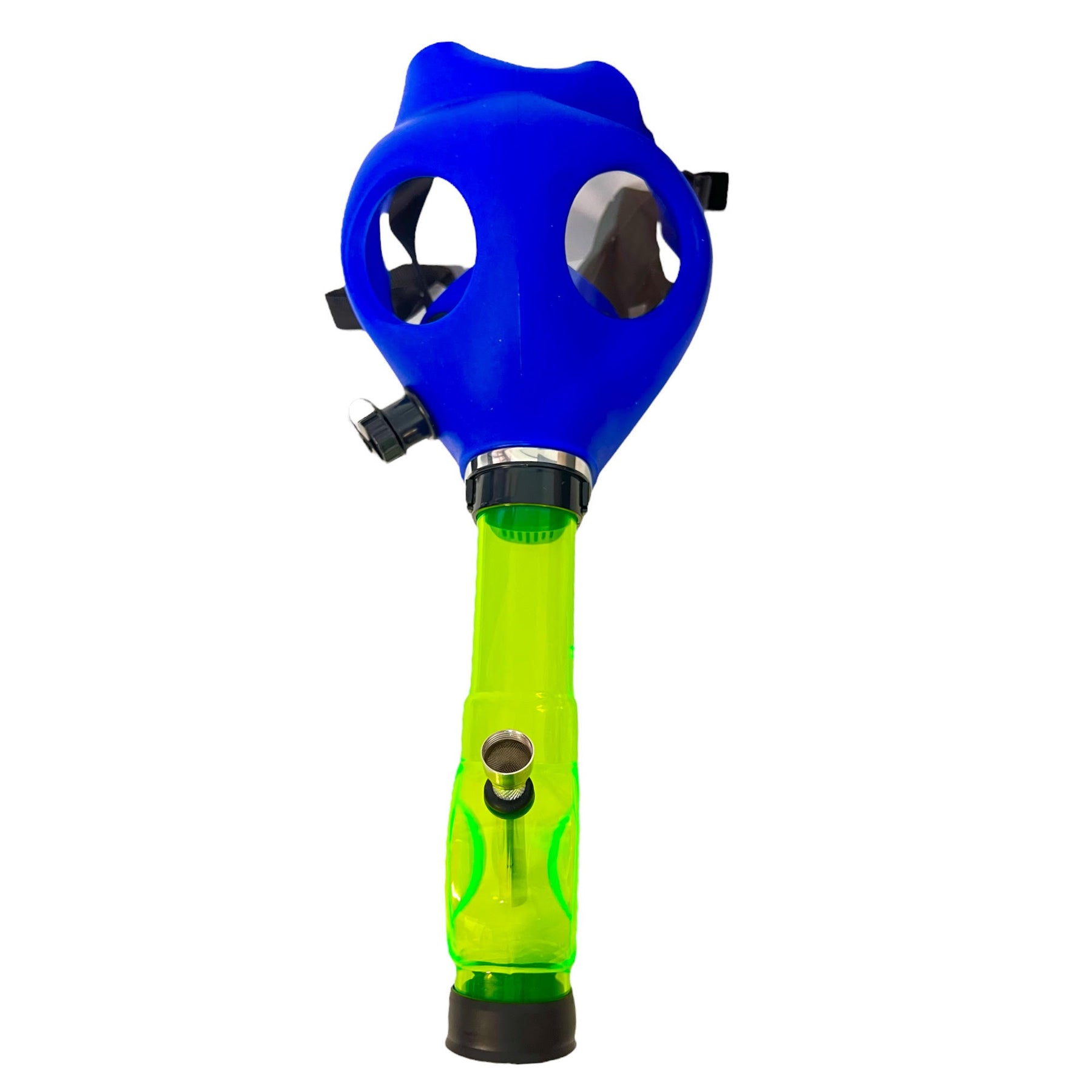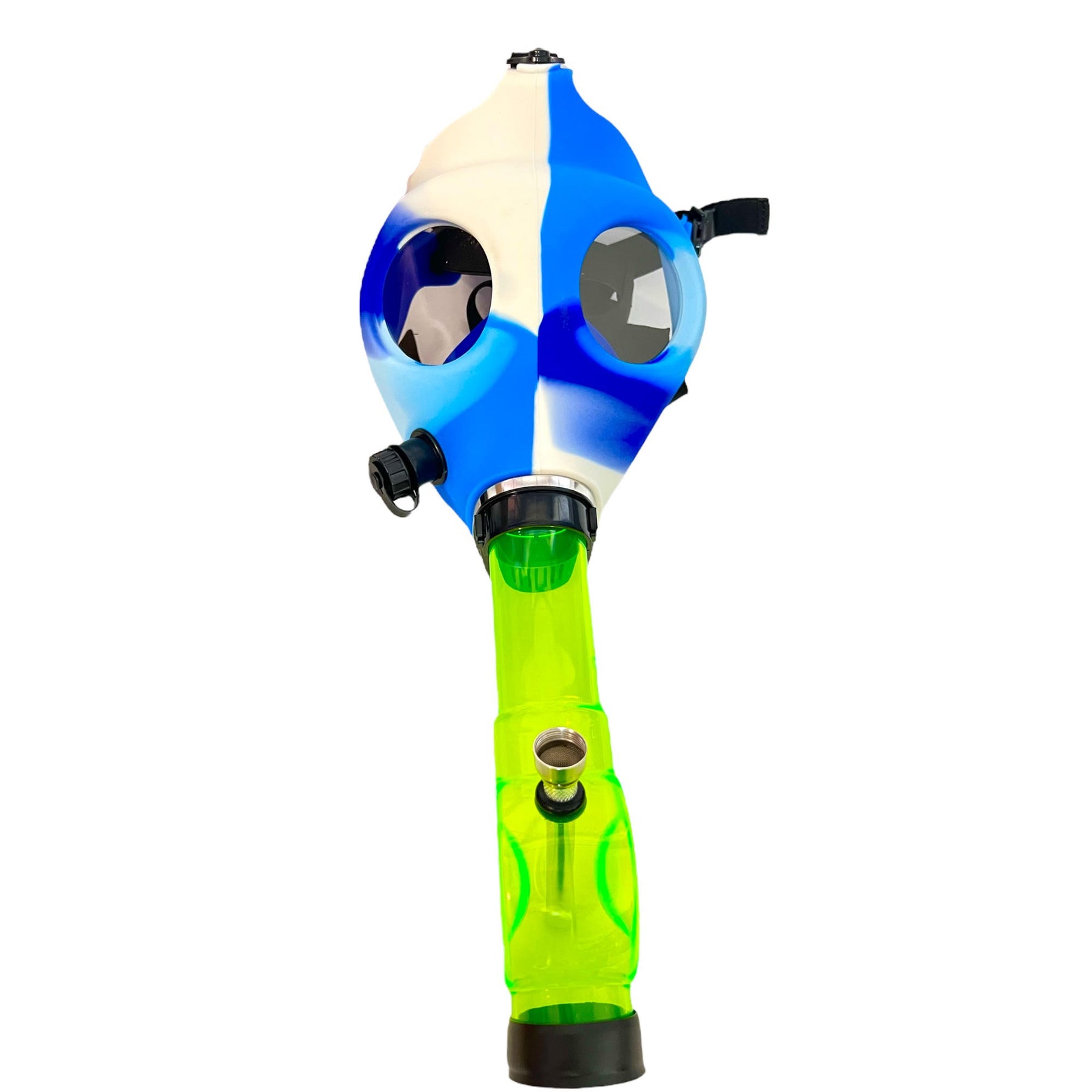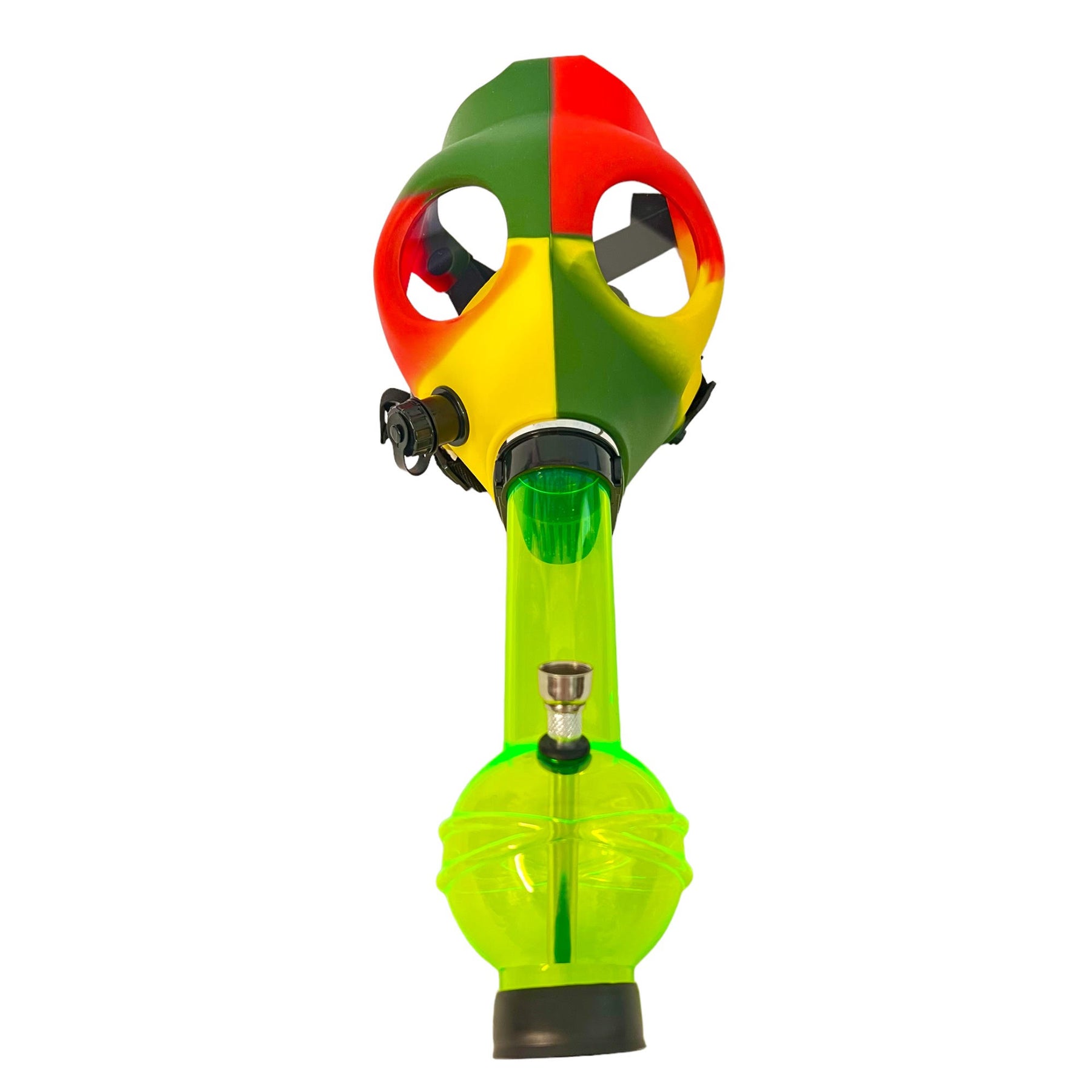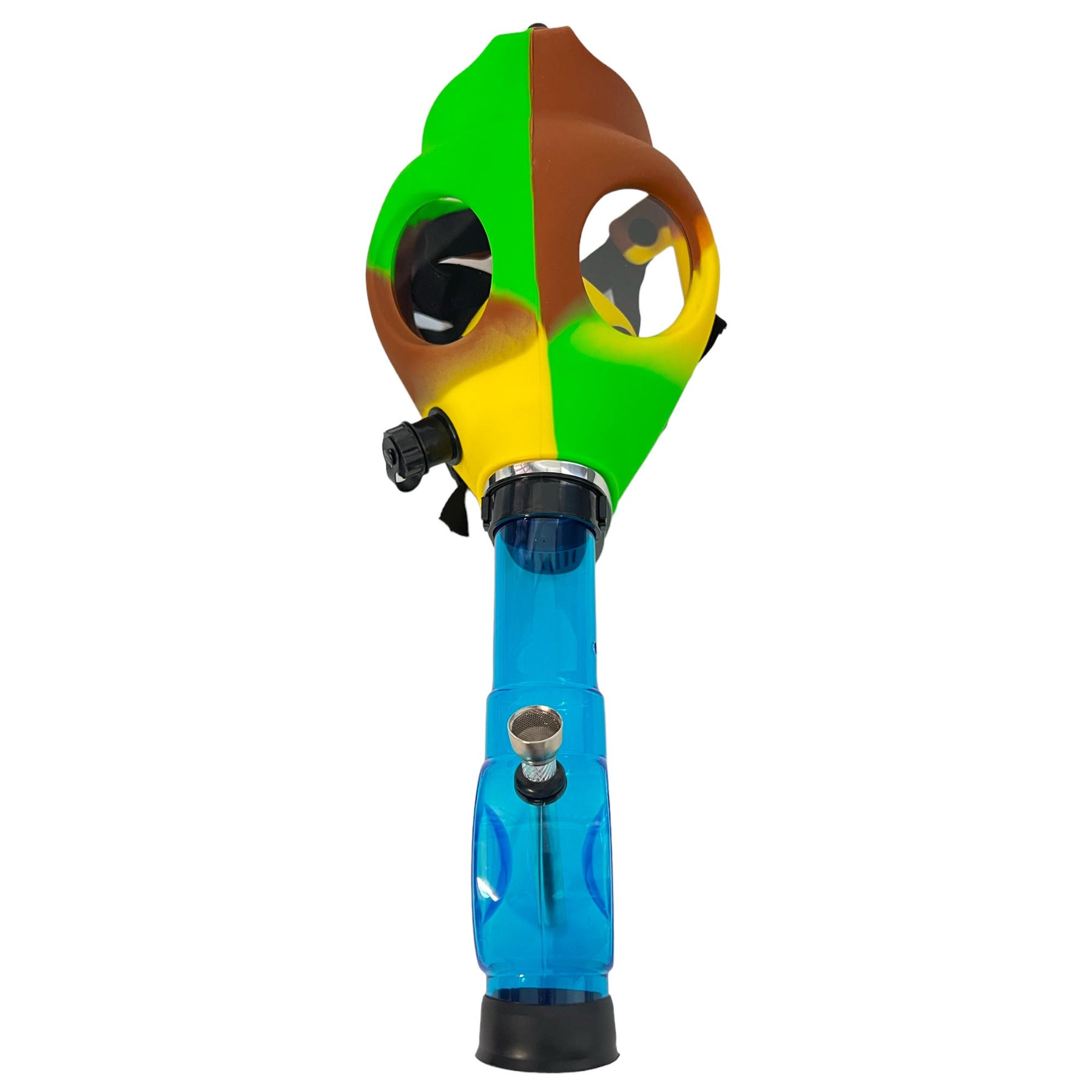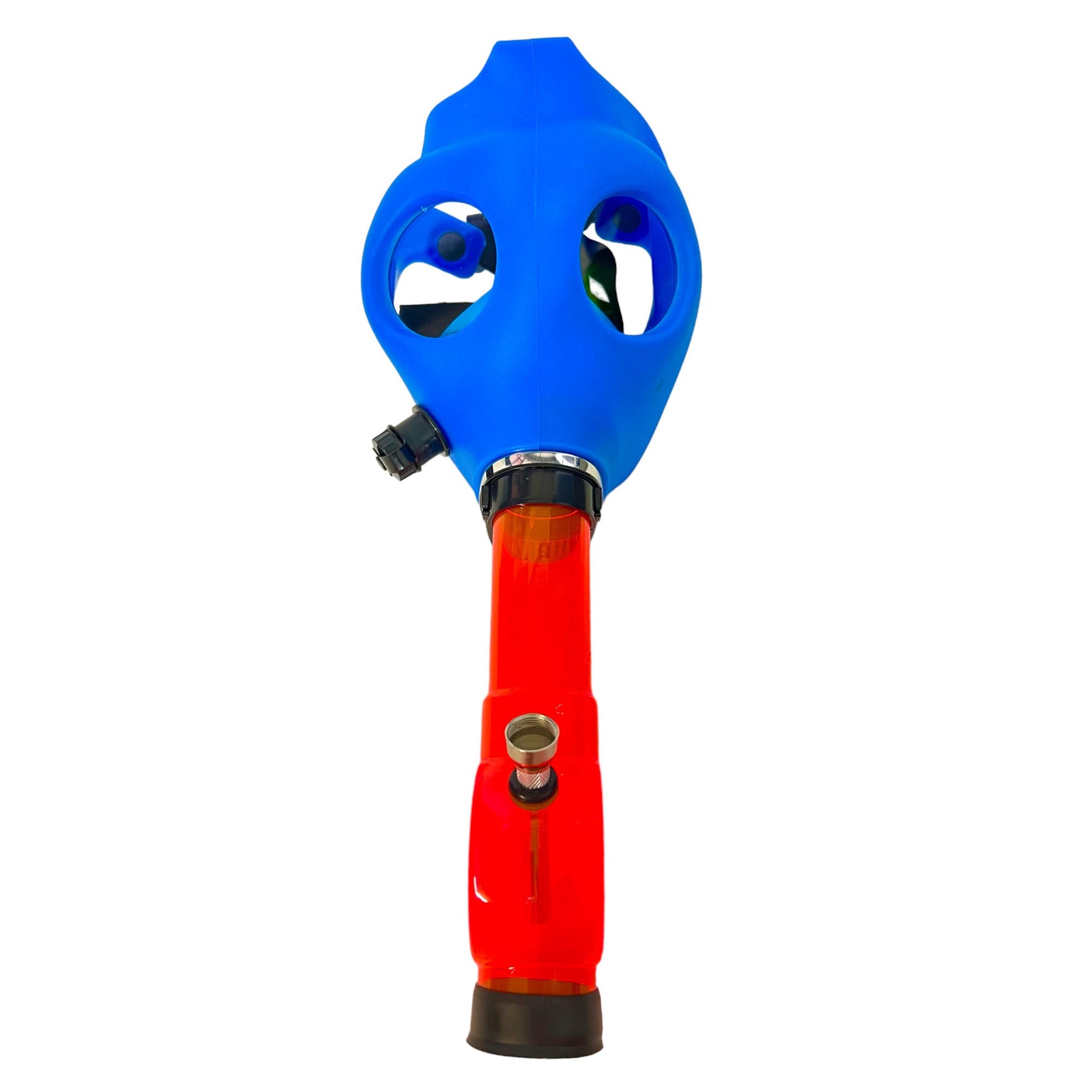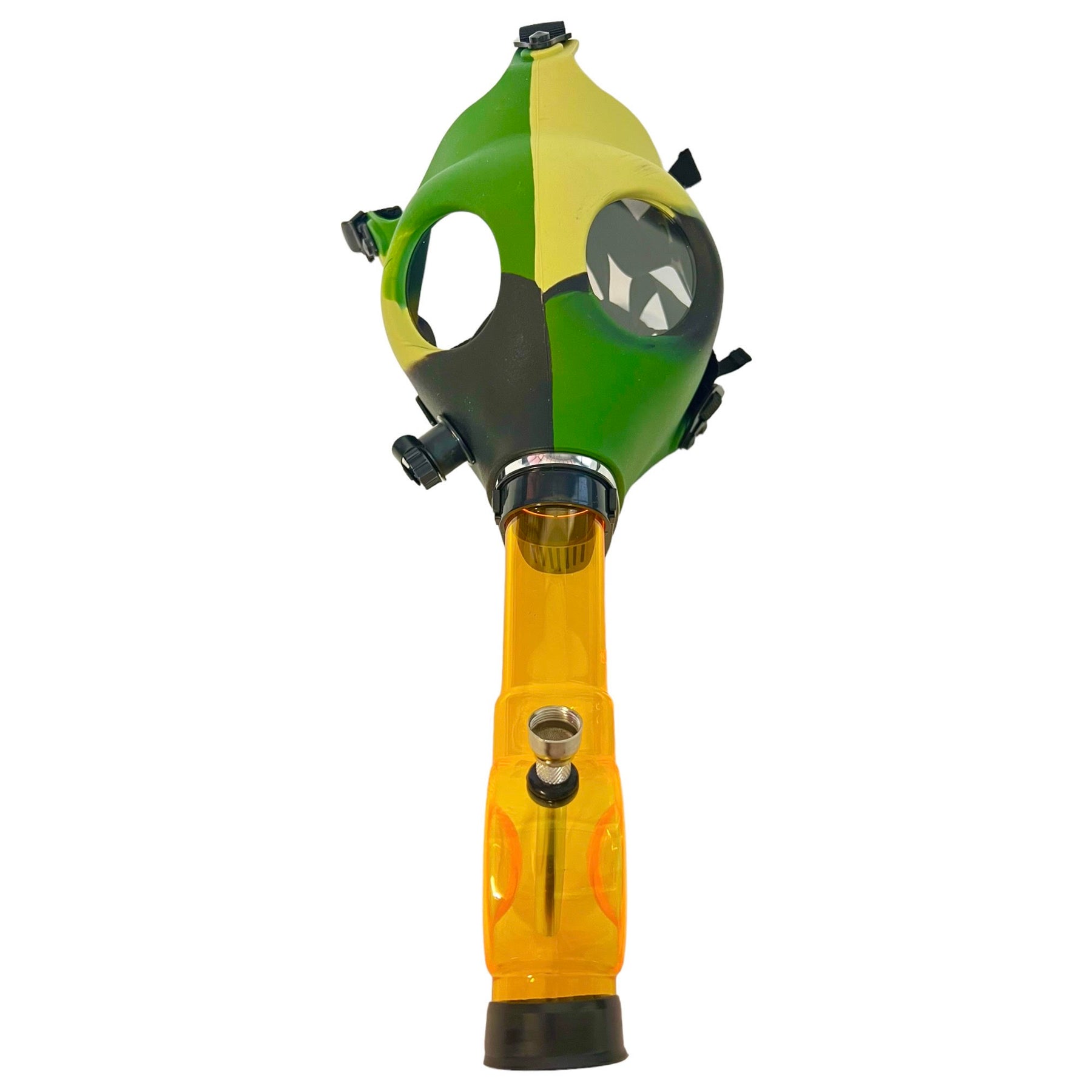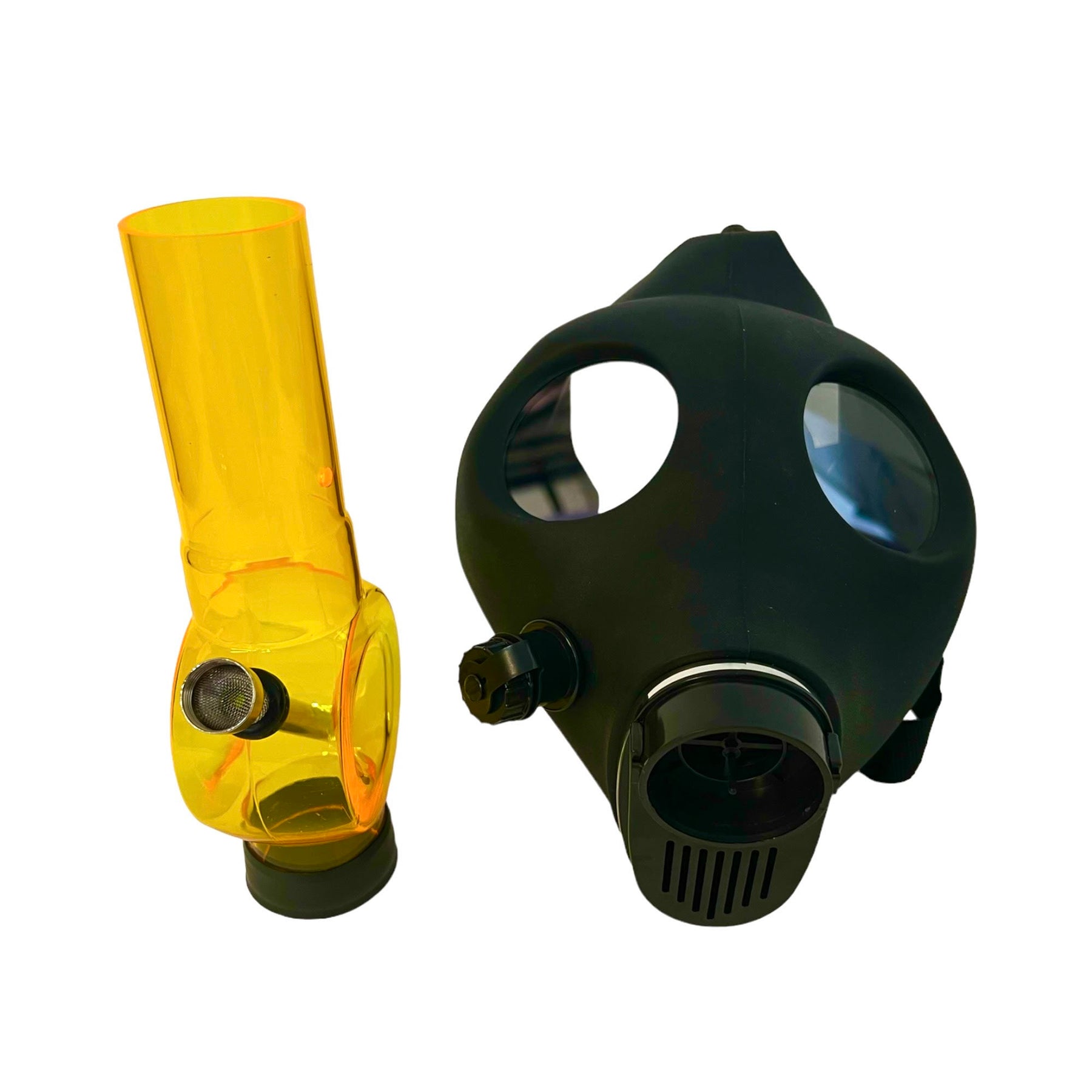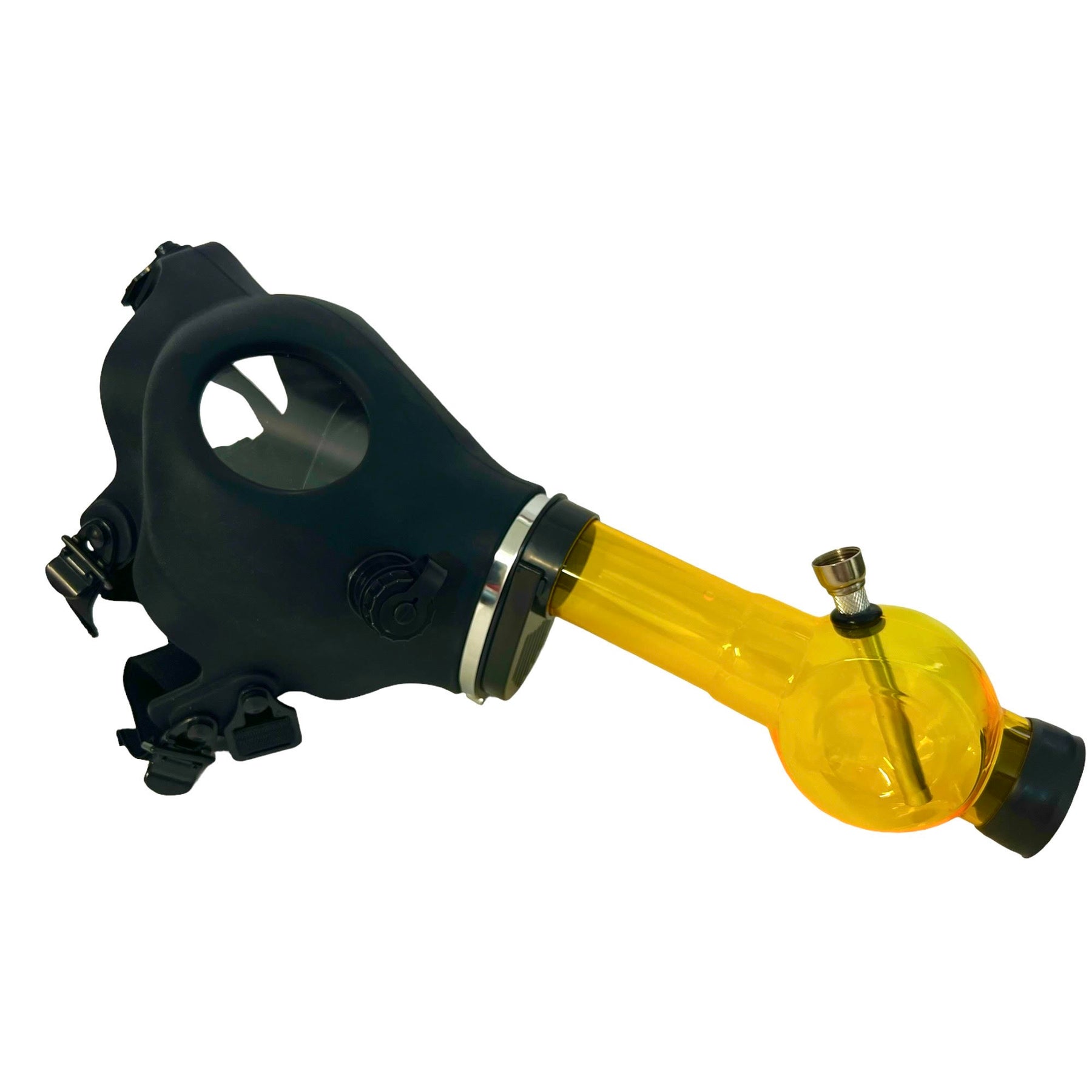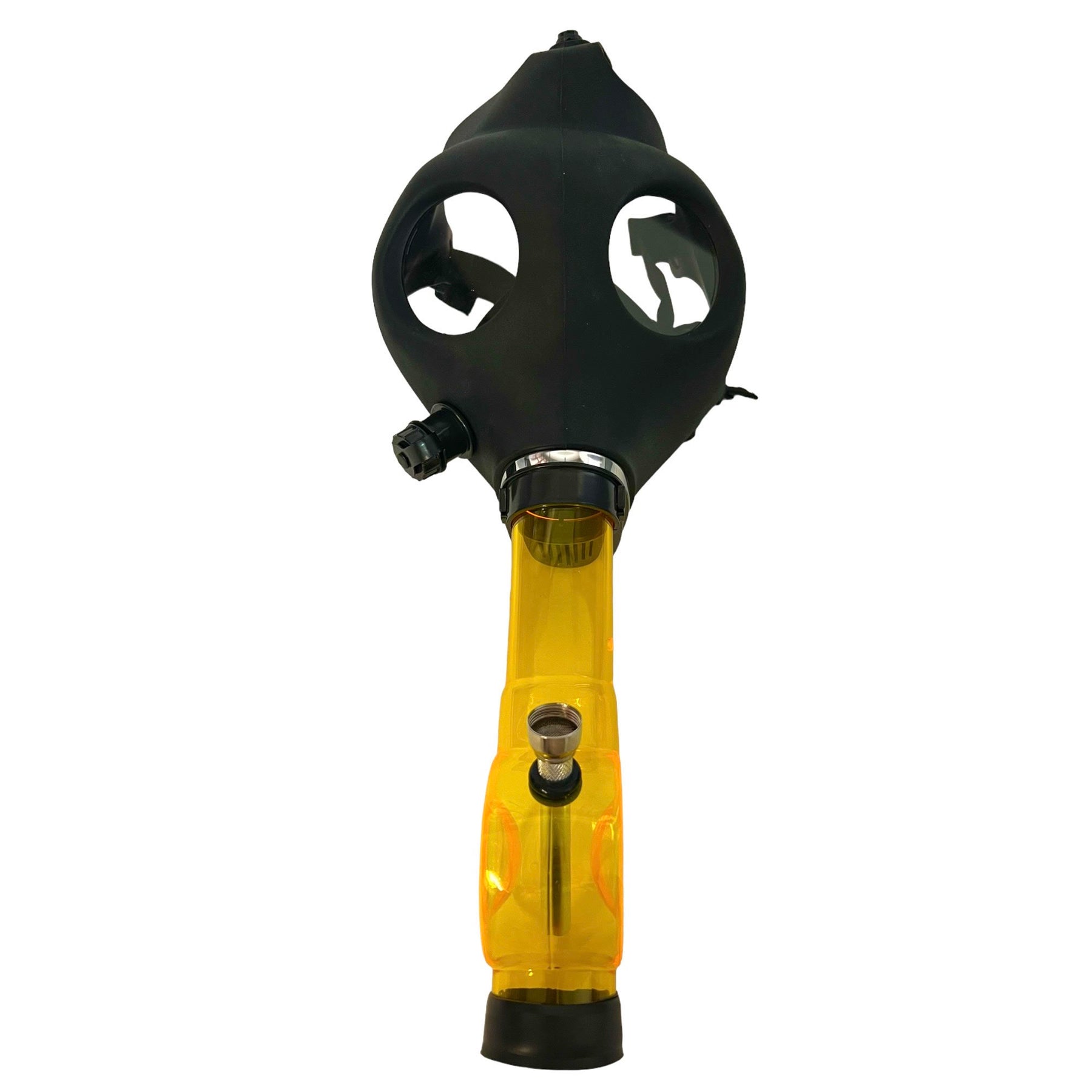 The gas mask bong is an awesome piece to have if you want to explore smoking in a very different way. It encapsulates your whole head into a mask bong that will fill up with smoke and allow you to take the biggest hits you have ever taken.
How To Use a Gas Mask Bong?
First, make sure the bottom part of the gas mask bong is filled up halfway with water, enough to cover the downstem and filter your smoke. Put on the gas mask with the head straps as if it was any regular mask. Once the weed mask is secured, you will feel the rubber mouthpiece fit perfectly in your mouth. The rubber mouthpiece inside the mask is what you will use to breathe in when you need air. Now you will light your weed or herb and inhale, this will fill up the mask bong with smoke and look awesome.
Should I Buy a Gas Mask Bong Over a Regular Water Pipe?
This is a two part answer, a gas mask bong is not for the weak. These masks are wild and adventurous for those who want to take their experience to the next level. They are fun to bring around friends or for when you're tired of your regular bong.
Great Product
this is a great product at a great price, this is awesome to use with your friends.
fits perfect, nice sie
Very pleased with it, the bowl has a good size unlike some others that I've seen. I like it because the thing about these gas mask bongs is that most of them come with small bowls which sucks because once you have everything set up you can only take one, maybe 2 hits. I loved the nicely sized bowl that this one comes with because you can actually sesh it how its meant to be.
Cool and you guys have a great price on it. I busted it out in my friends and everyone hit it lol. Definitely the best out there for the price.