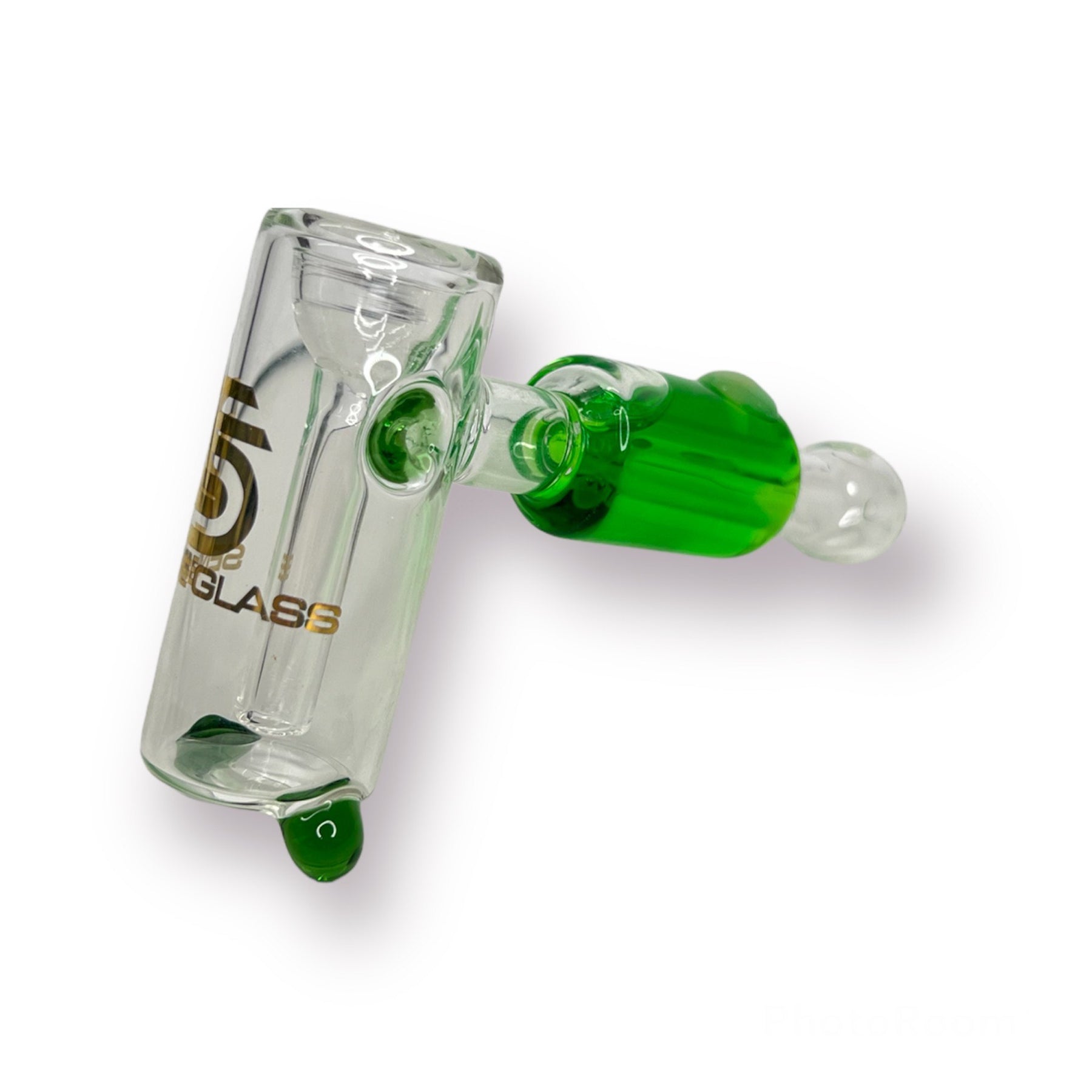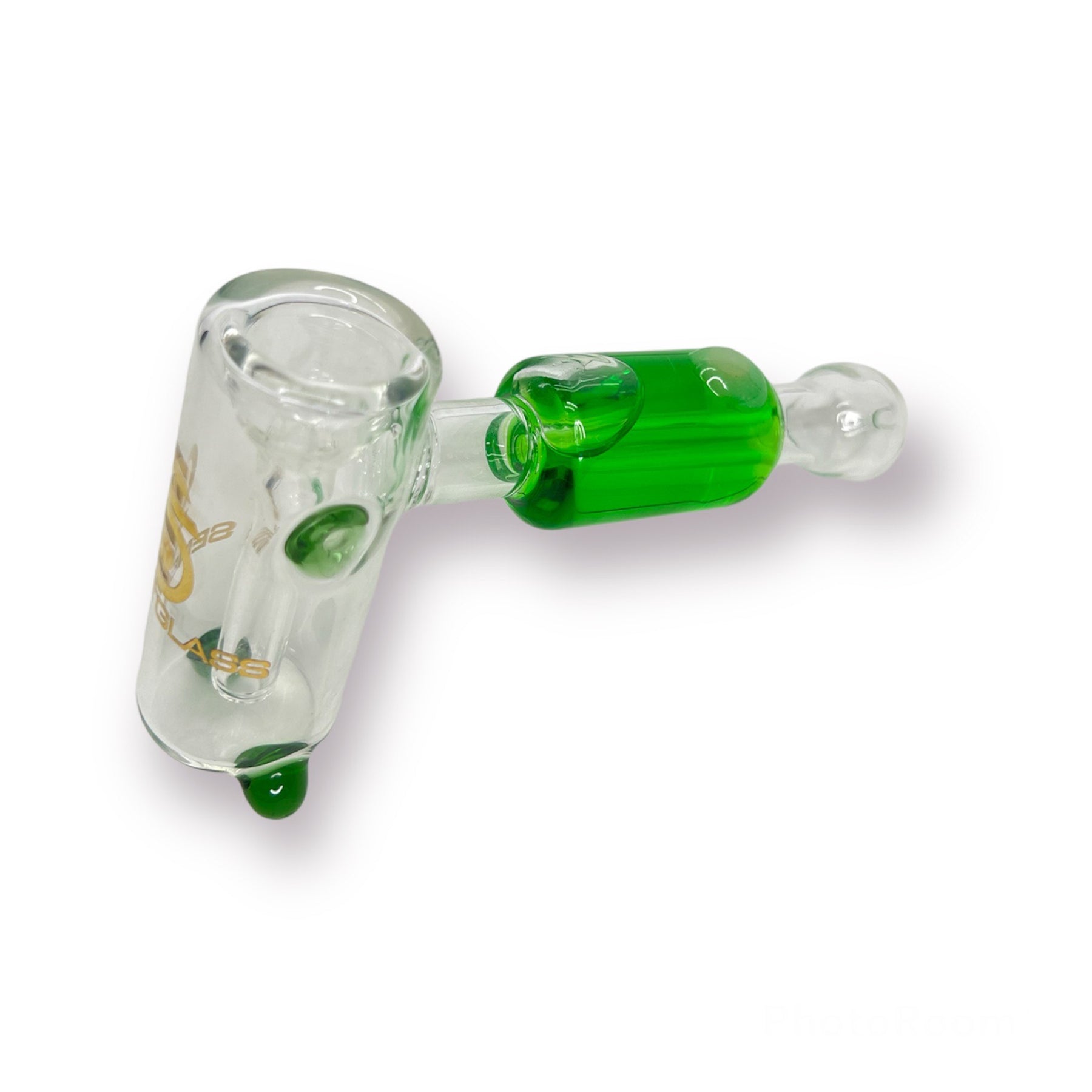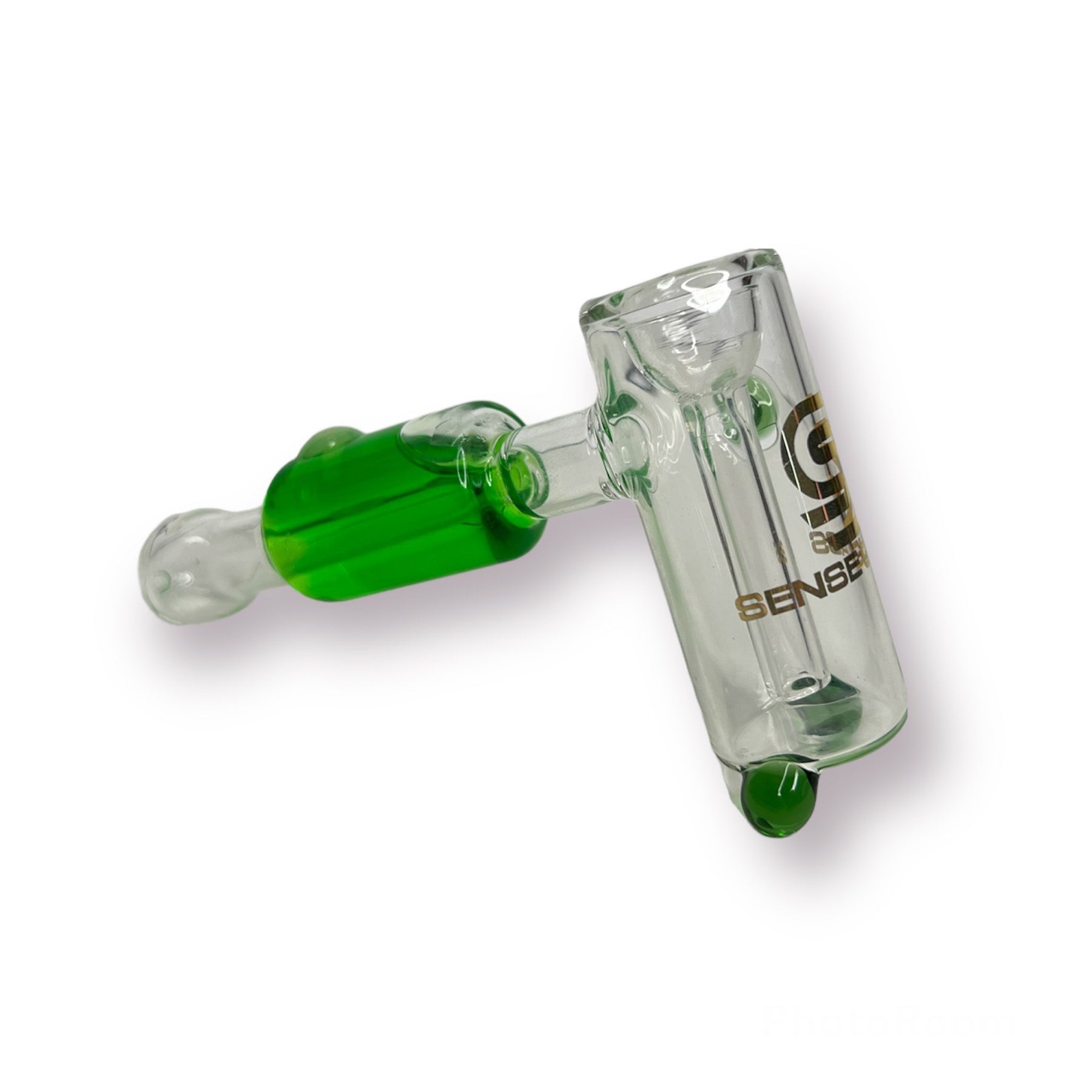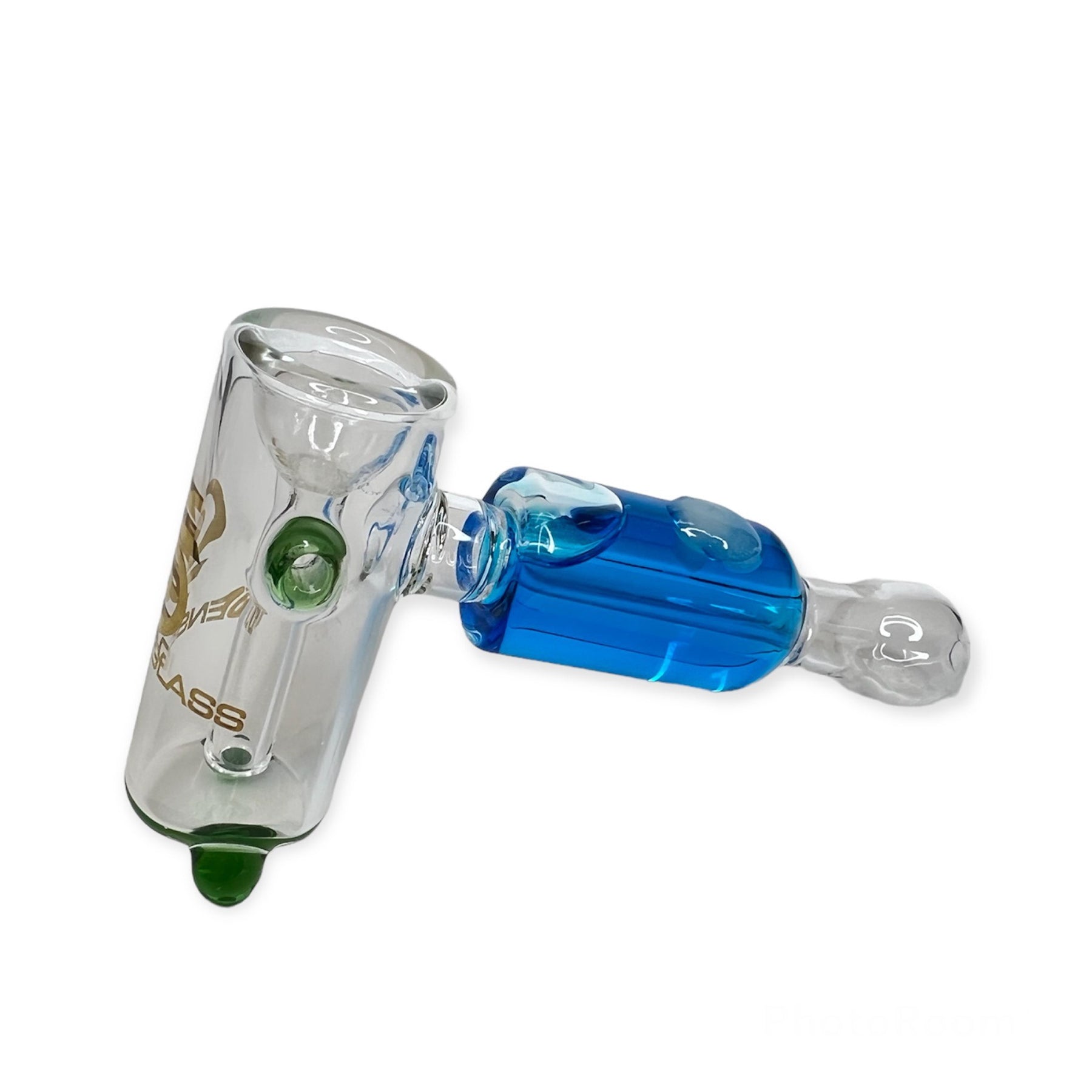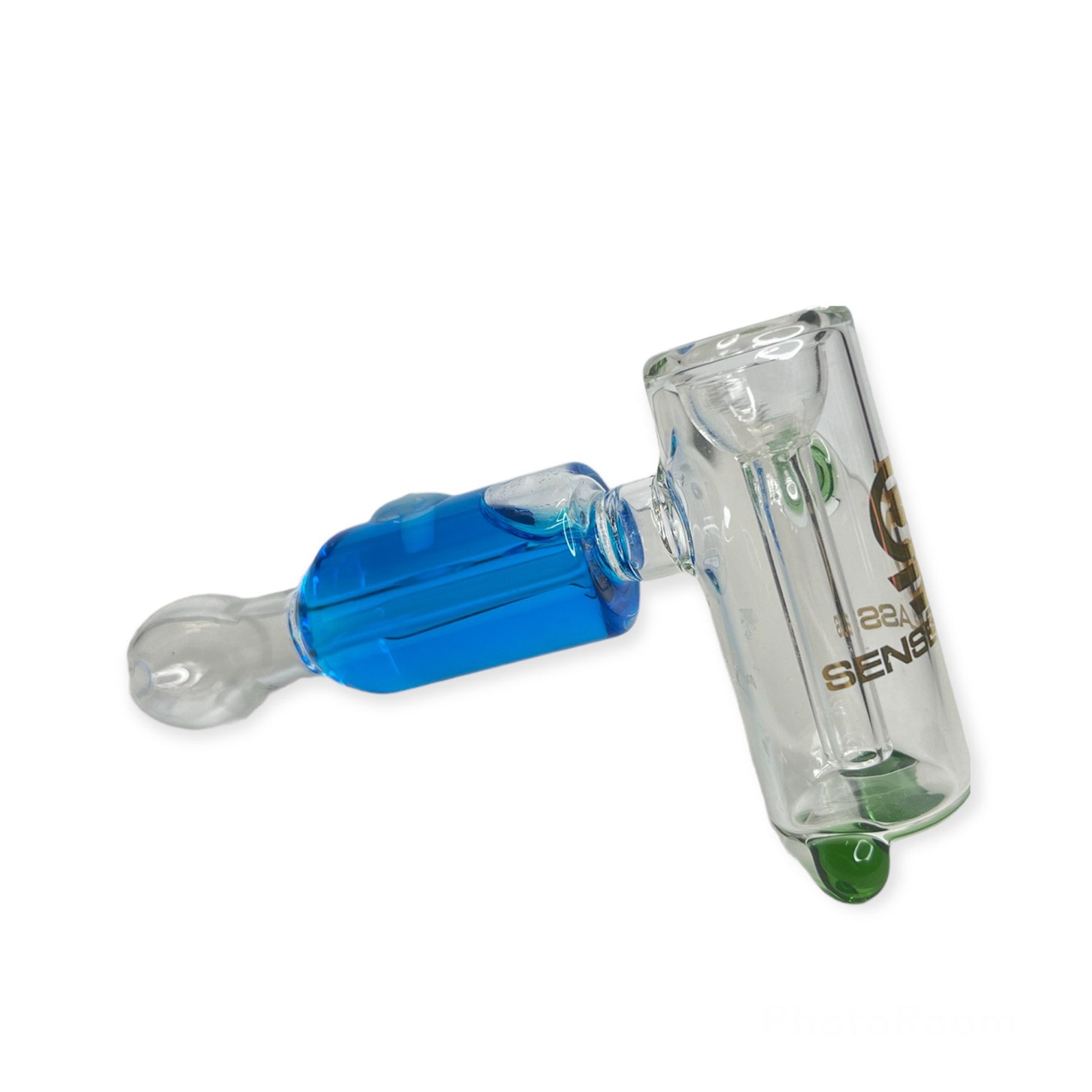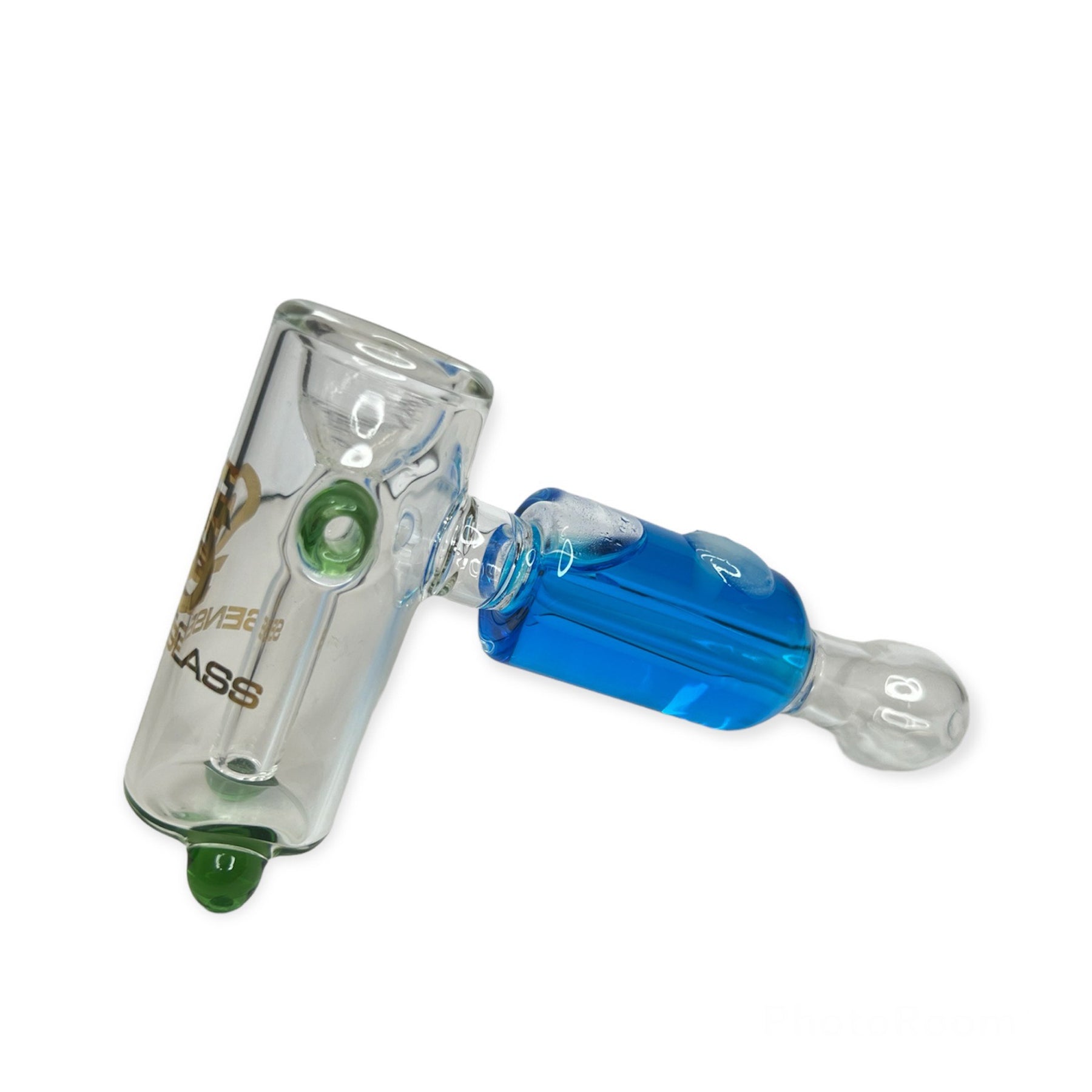 Sense Glass Bubbler 5" with Glycerin
Introducing the smoothest hit you will ever experience from a pipe that can fit in the palm of your hand. This glycerin bubbler will surely knock your socks off once you try it! Its design is simple but very effective. Sense glass combined the water filtration of a bubbler with freezable glycerin to deliver a simple one-two punch. 
Start by placing your pipe in the freezer for a few minutes. Glycerin freezes very quickly, so you won't have to wait too long. Then fill the main chamber with a small amount of water (just enough to cover the bottom of the stem). The next step is to pack the bowl with your preferred herbs and then enjoy the smoothness of this bubbler! There is also a choke hole on the side so you have full control over the size of your hits.
This bubbler is the perfect middle between portability and smooth hits. Take this in your pocket and enjoy its functionality anywhere you go. Sense Glass is also known for creating high quality glass pieces, so you can be sure this water pipe will last a long time with proper care. Get yours today for only $10 here at the Golden Leaf Shop. Nothing can beat that price! 
Features of the Glycerin Bubbler
Available in Blue, Green or Yellow

Handcrafted by Sense Glass

Optional Water Filtration

Freezable Glycerin Chamber

5 Inches Long

Choke/Carb Hole

Surprisingly Smooth Hits!