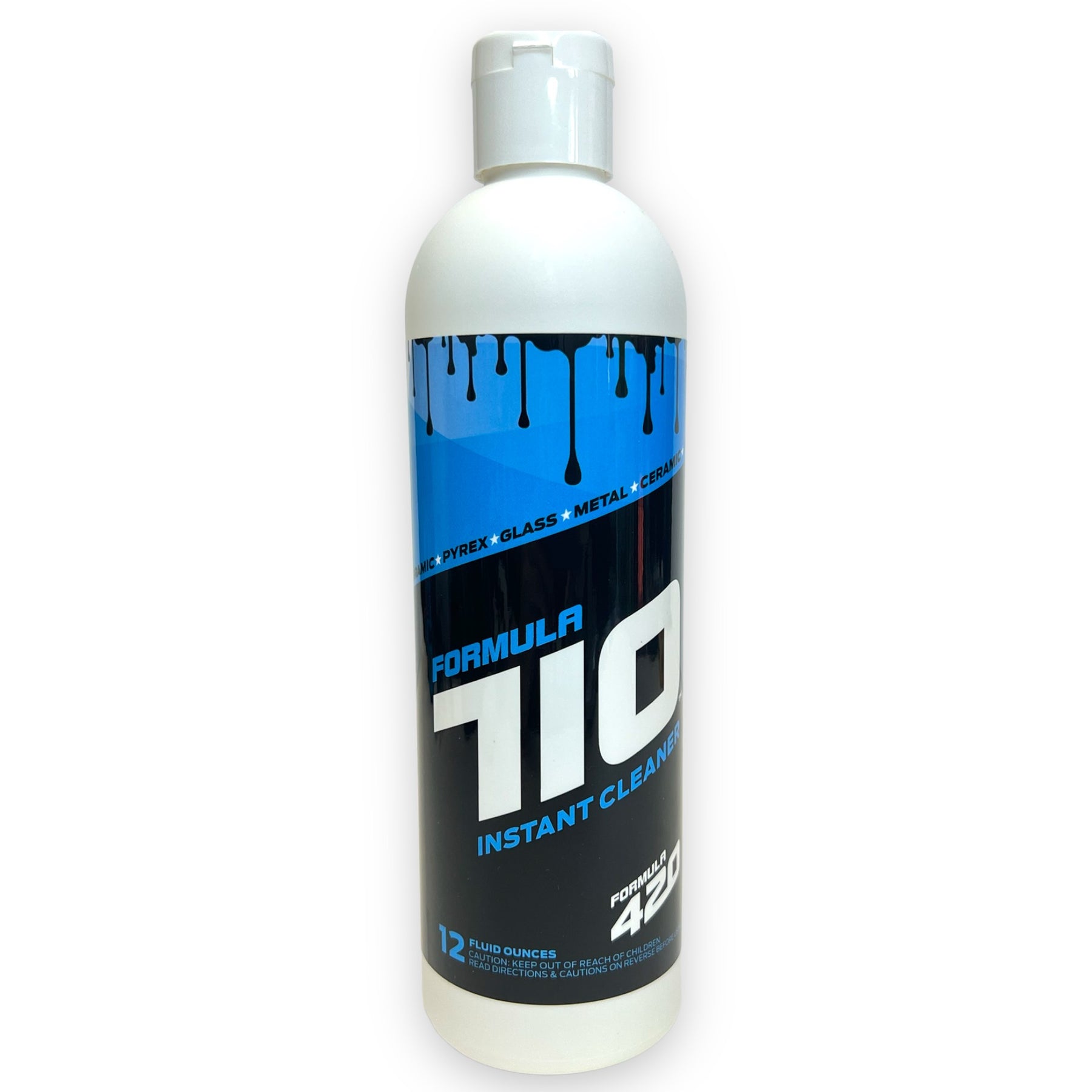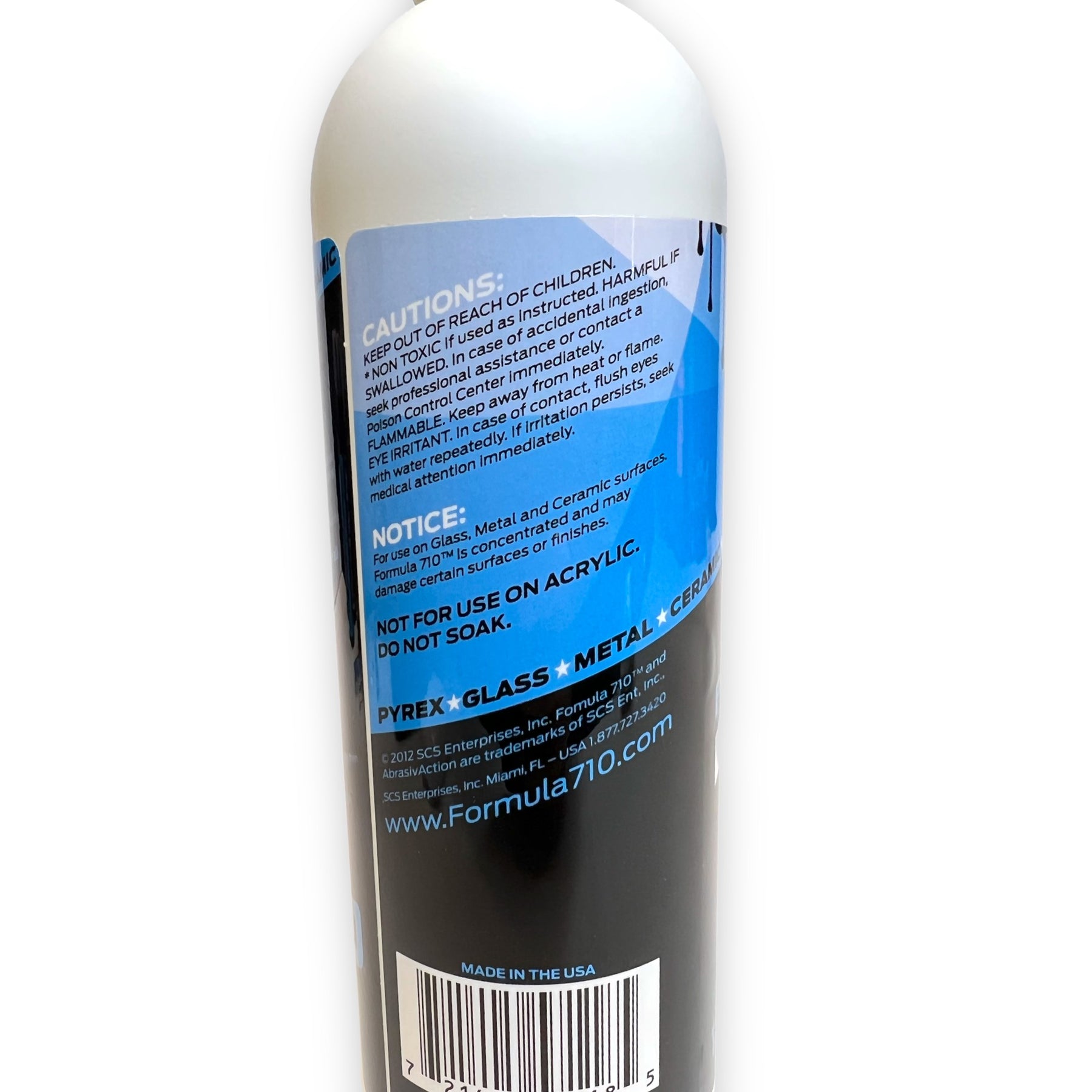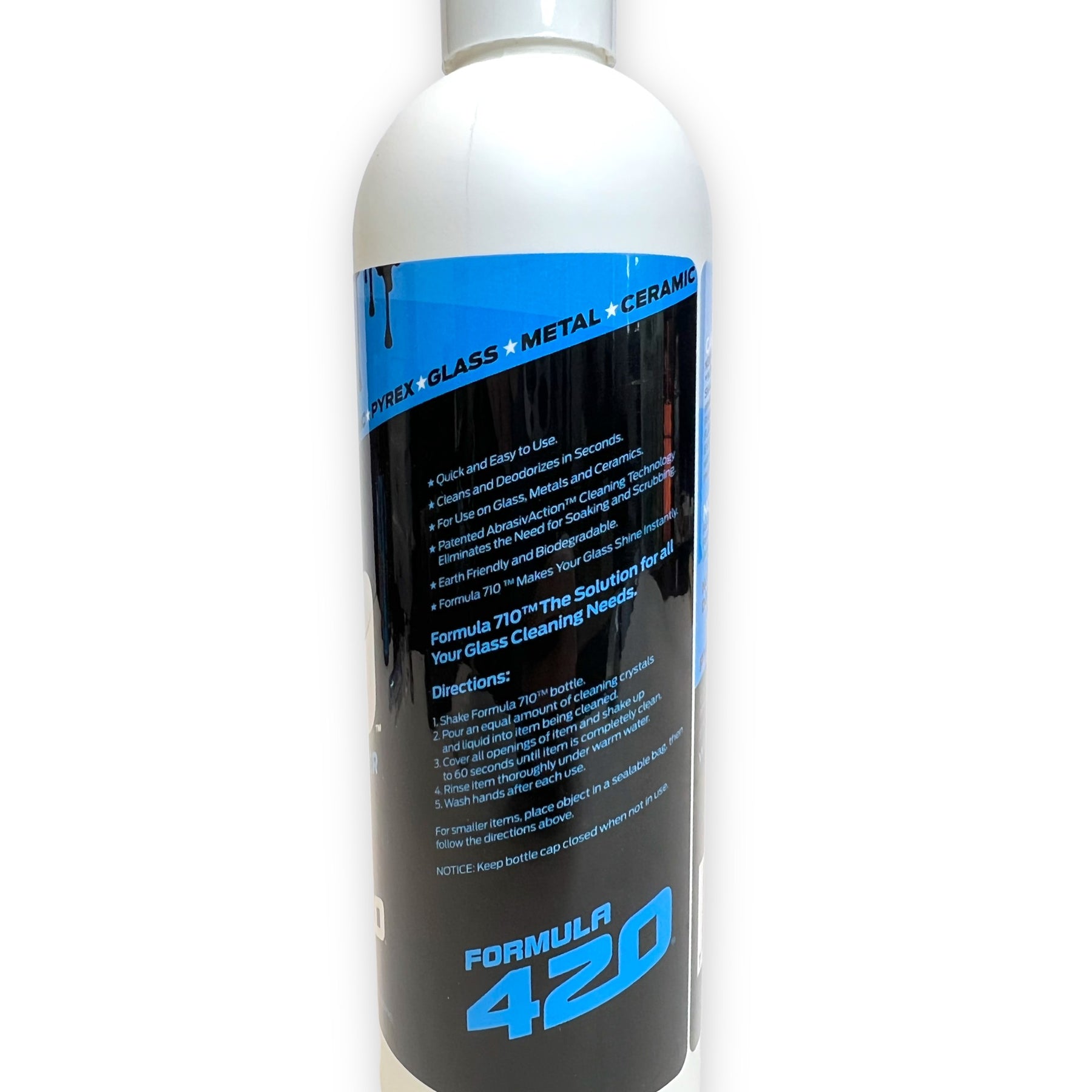 Formula 710 Instant Cleaner 12oz
The Formula 710 Instant Cleaner is the perfect tool for your smoking kit. This instant cleaner makes your glass shine instantly, it's easy to use and is earth friendly. No more need to soak and scrub this will clean and deodorize in seconds. Just in a minute you will see your glass like new again using its patented AbrasivAction. It can be used on glass, pyrex, metals and ceramics.
Formula 710 instant cleaner how to use?
Start by shaking the Formula 710 bottle for a few seconds, then pour an equal amount of crystals and liquid into the item being cleaned. Cover all the openings of the item and shake up to 60 seconds until the item is completely clean. Rinse item thoroughly under warm water and wash your hands after each use.