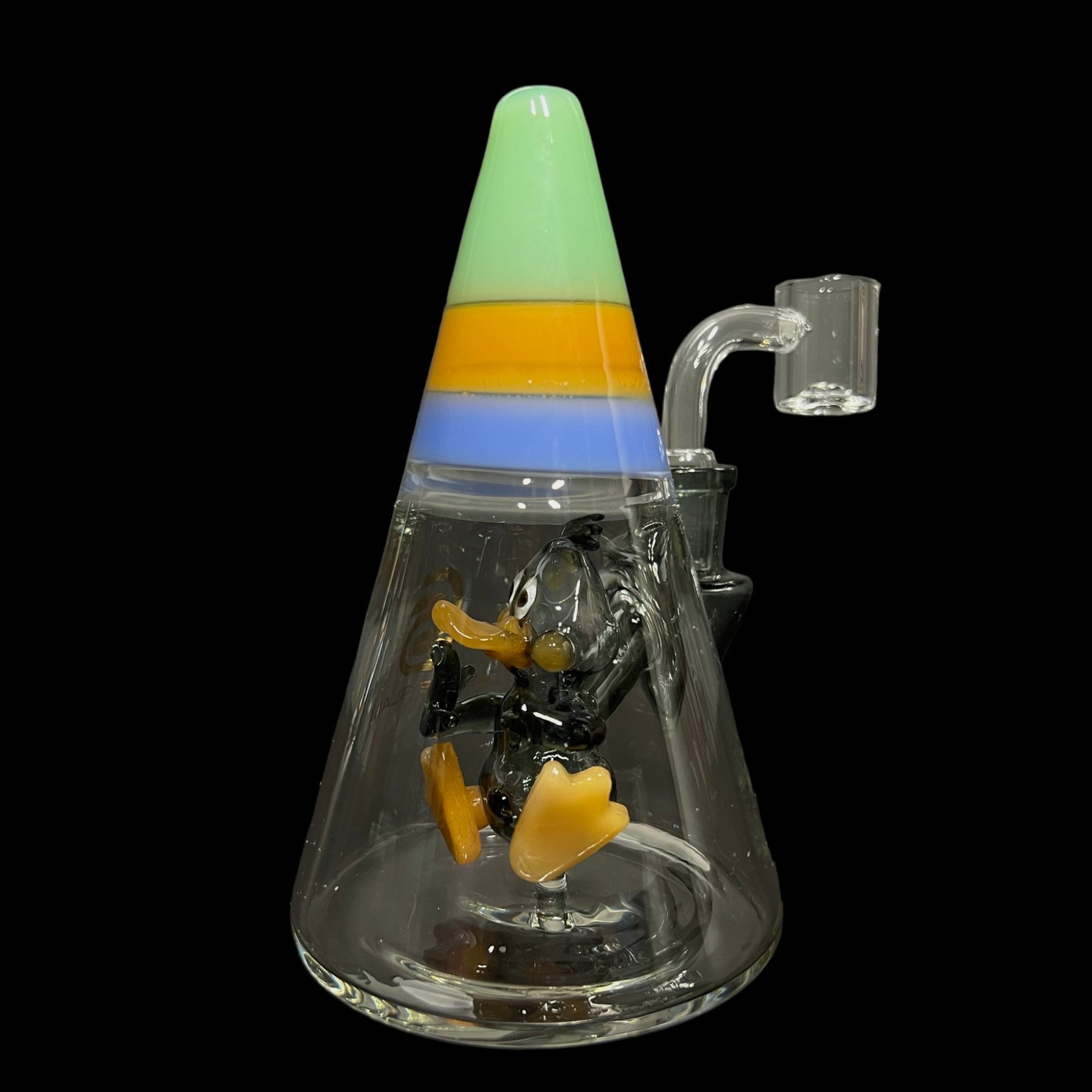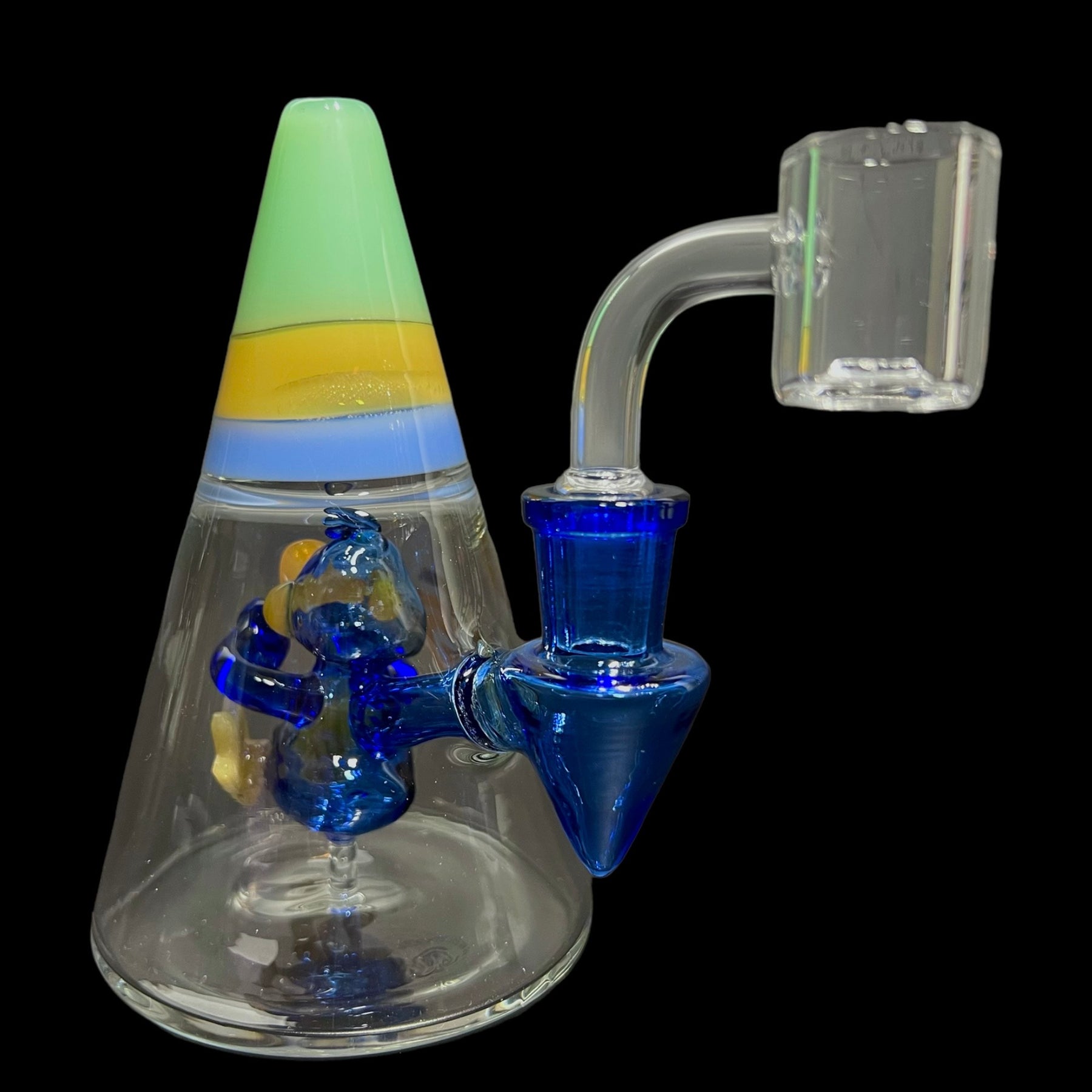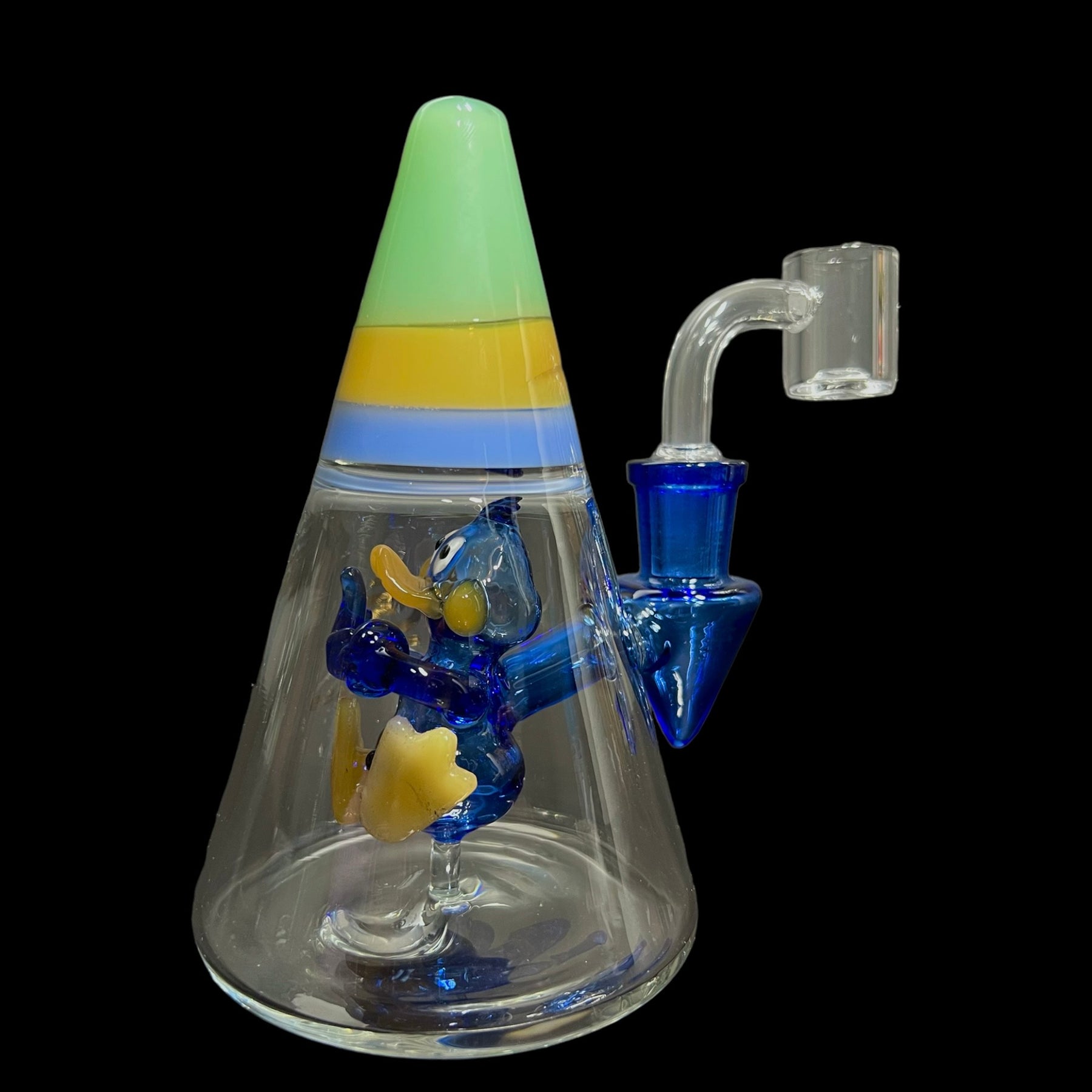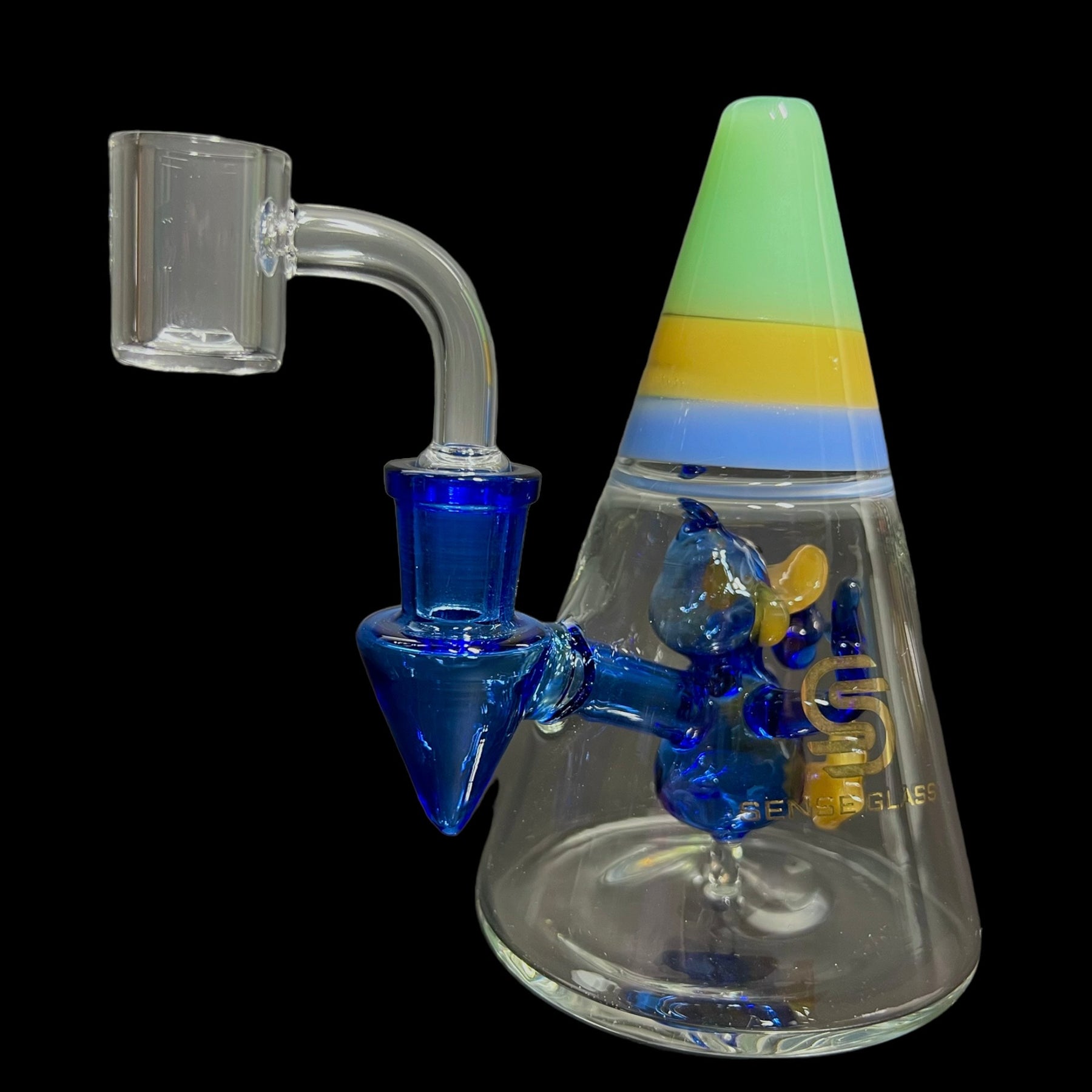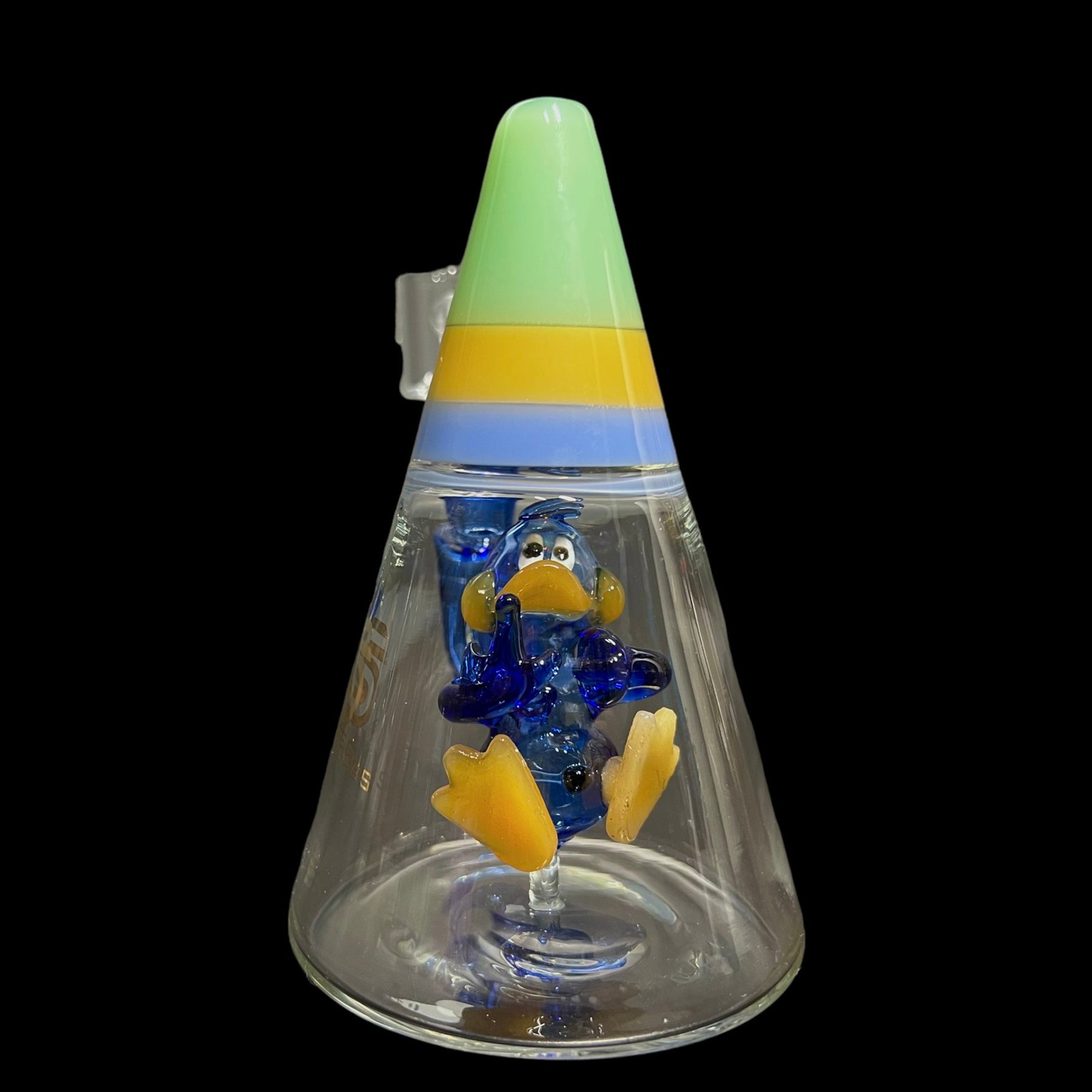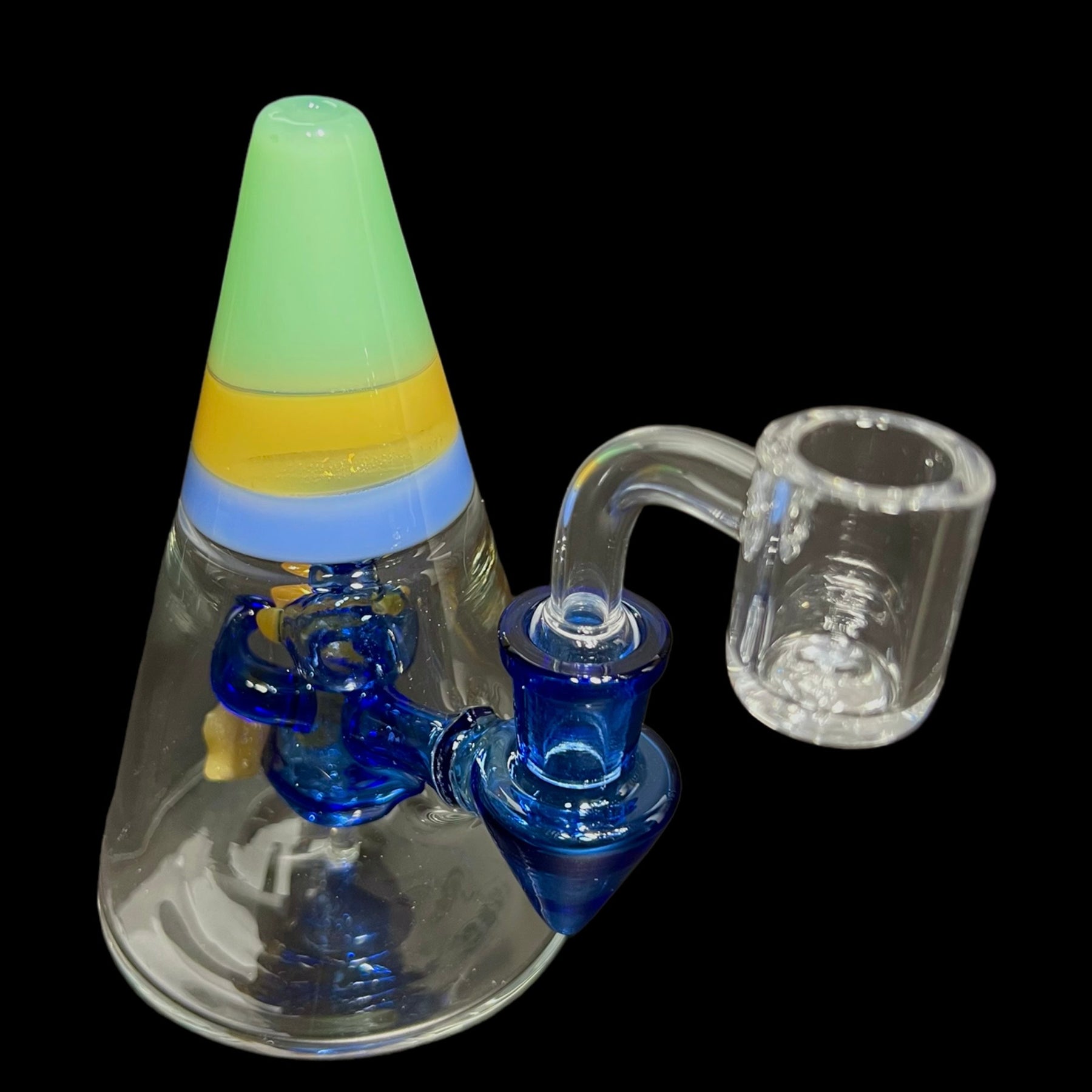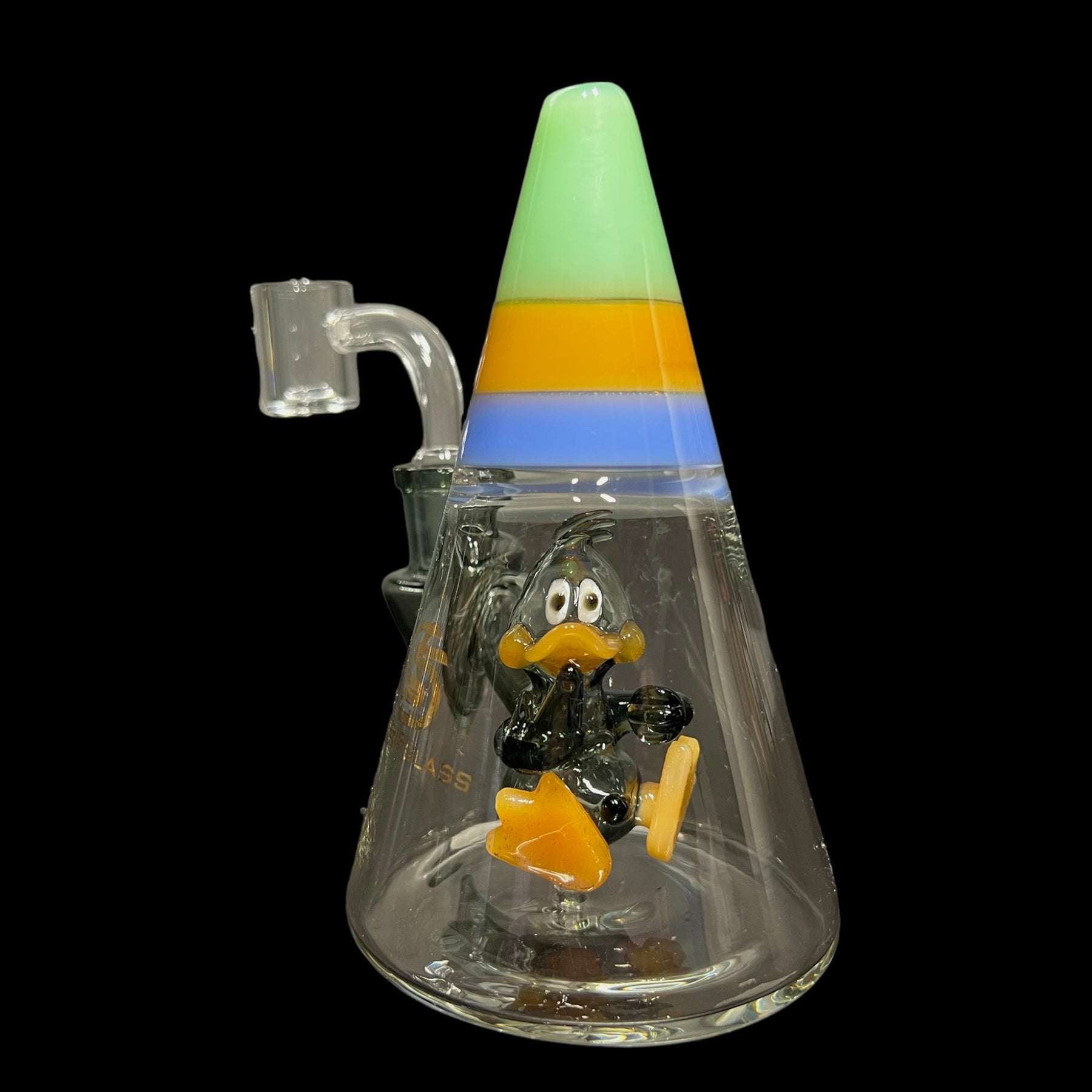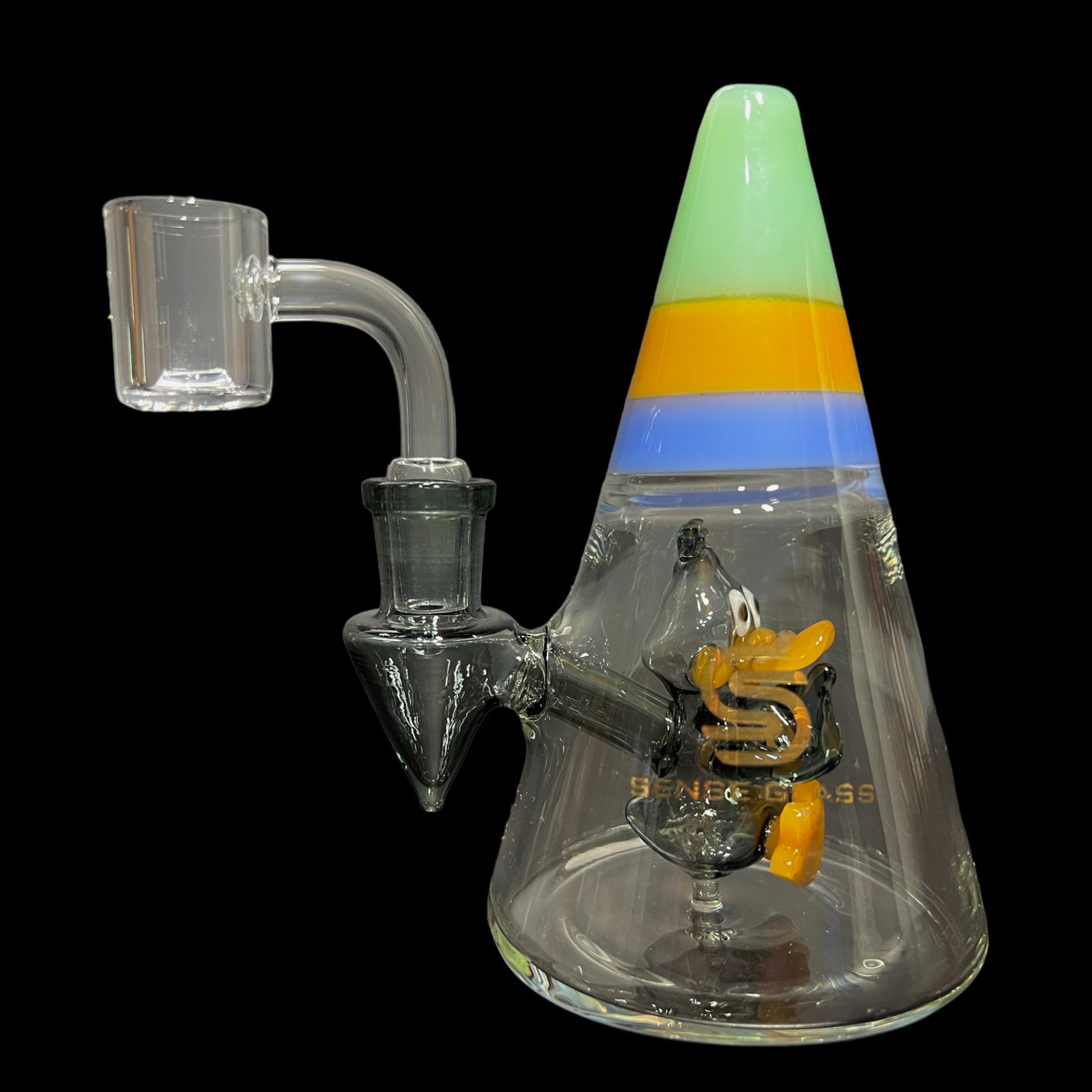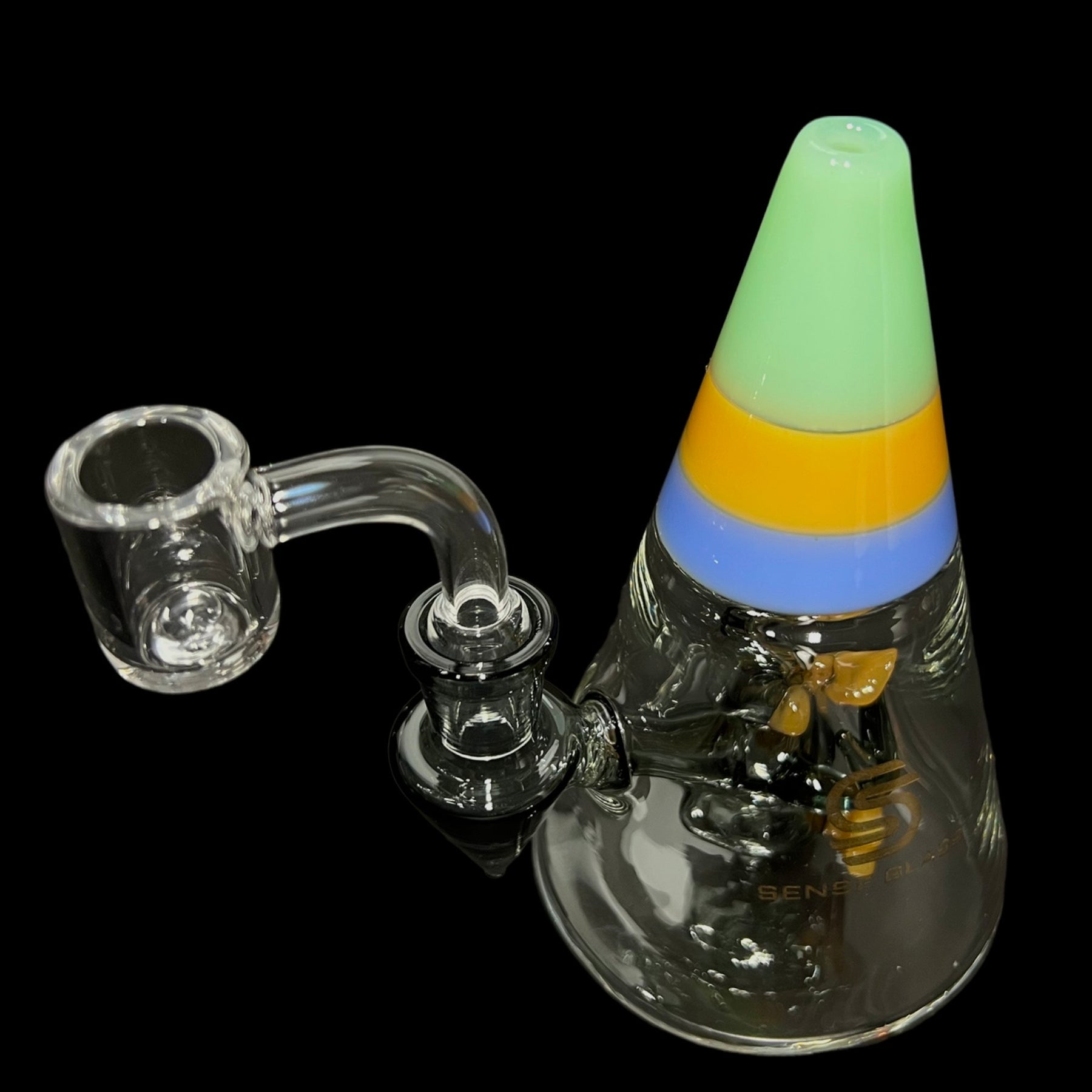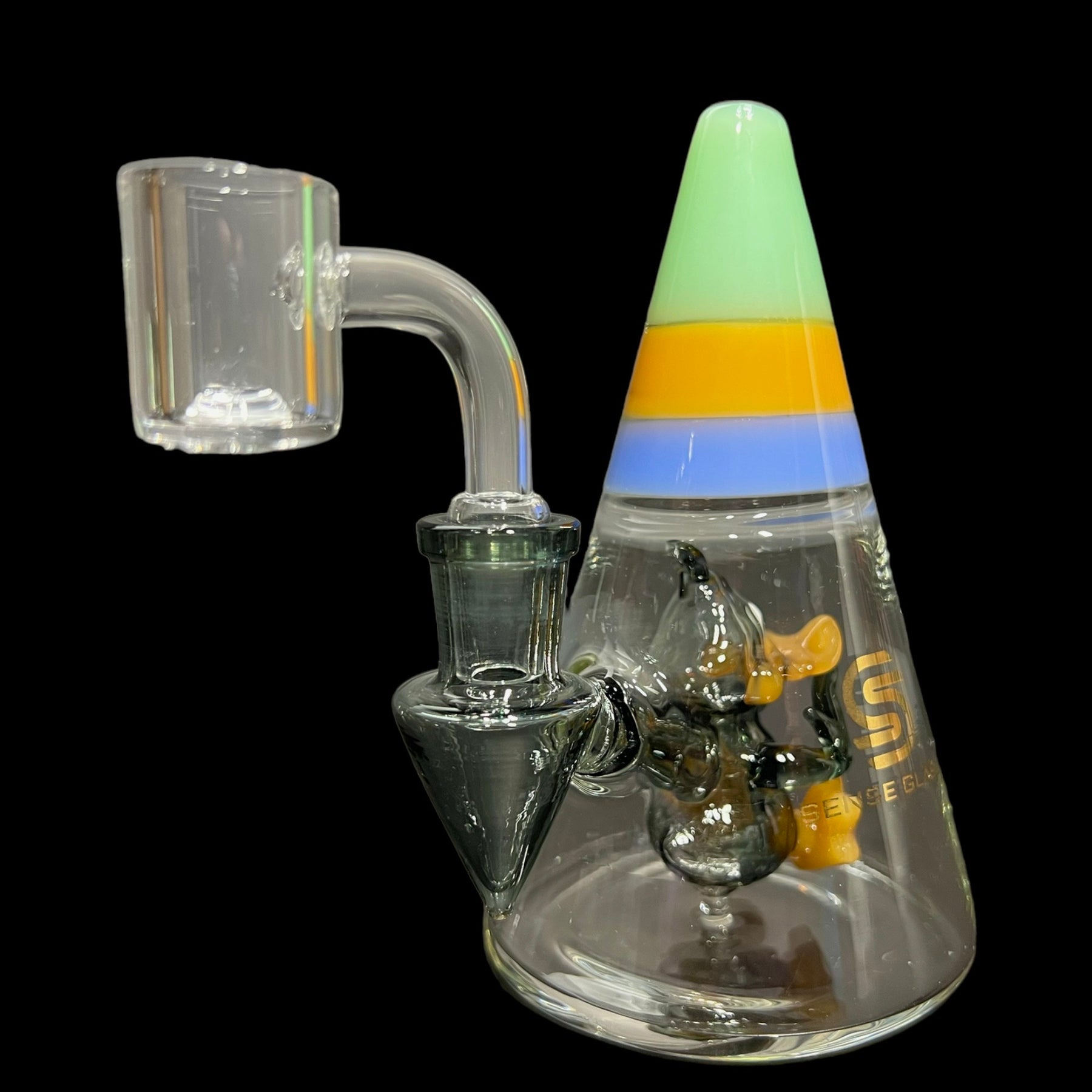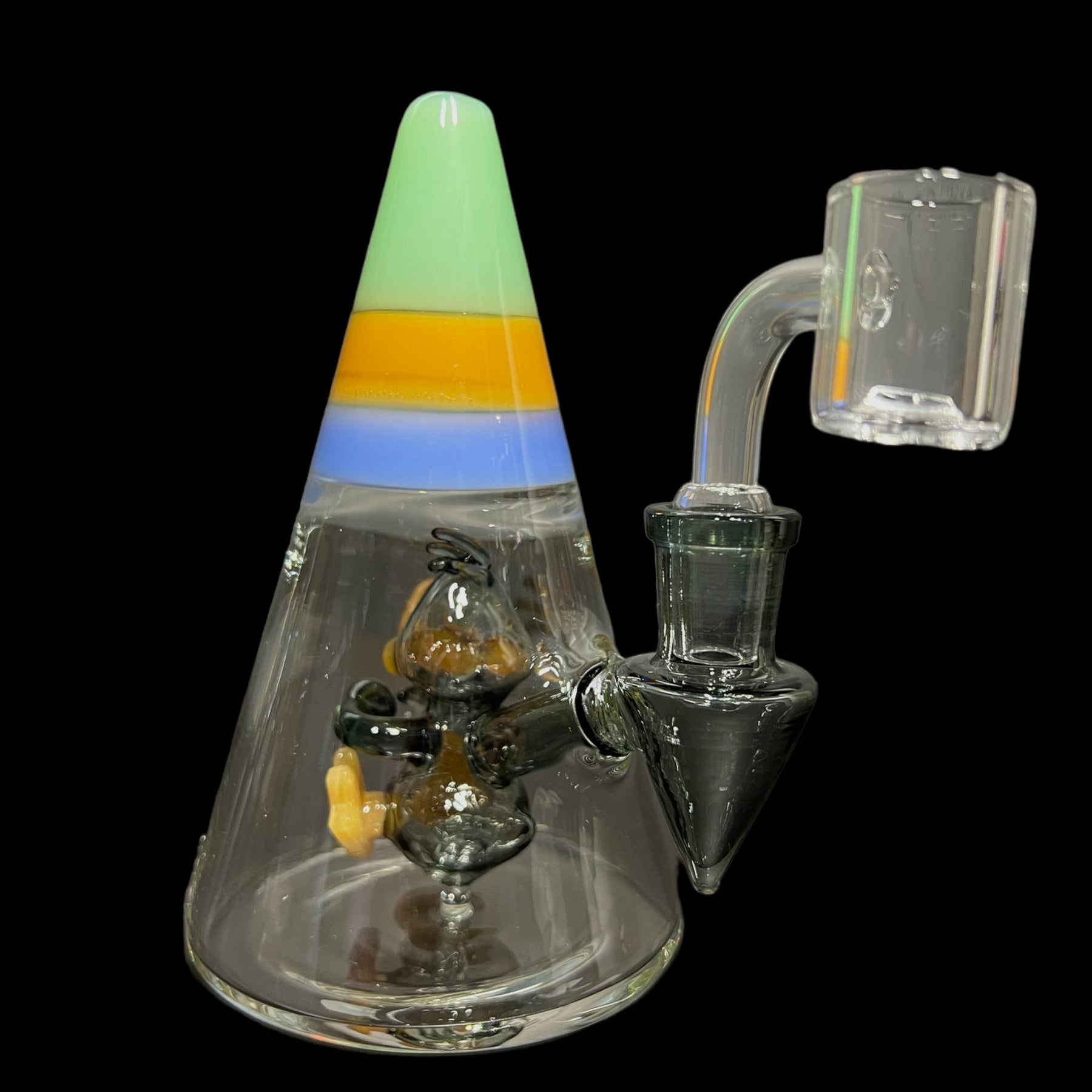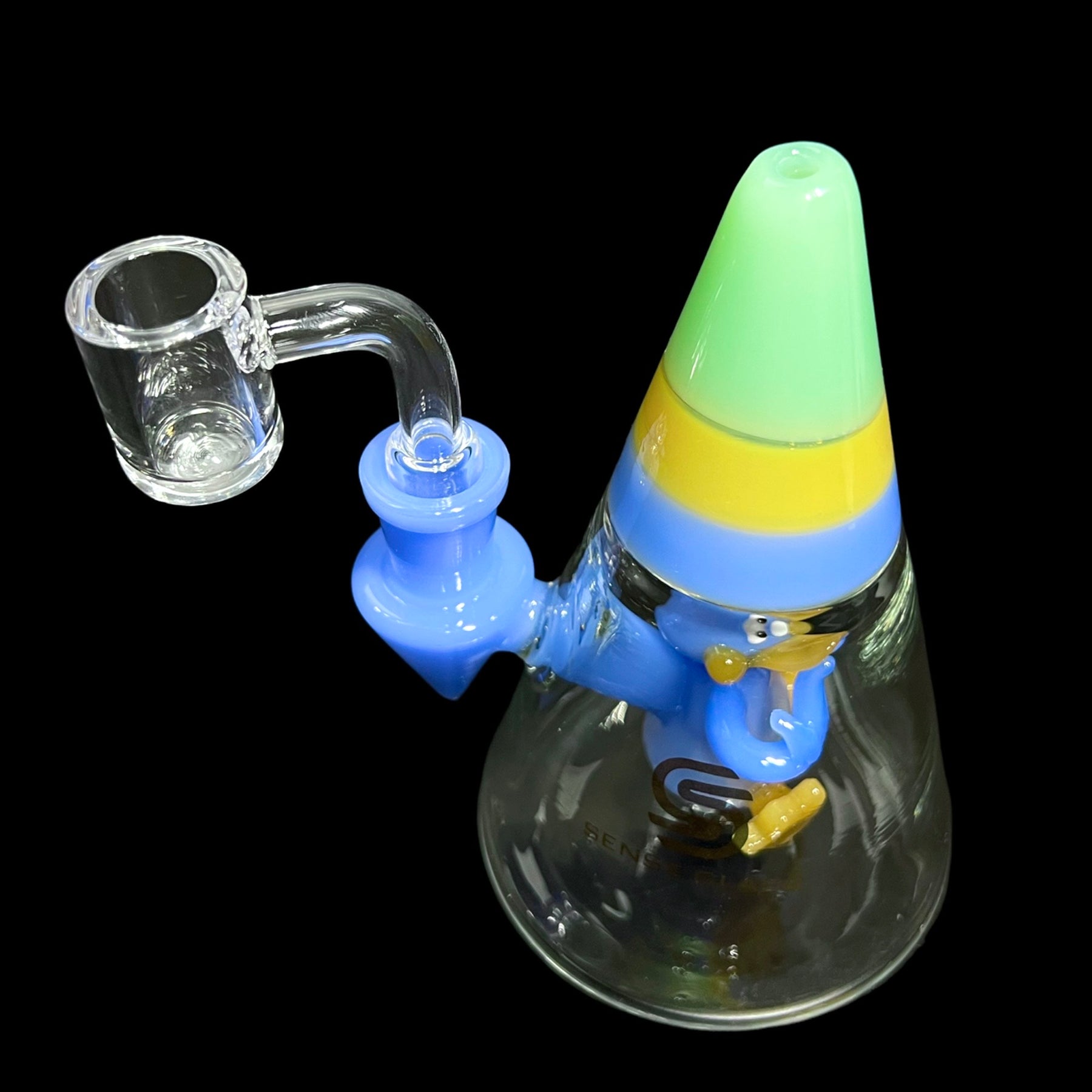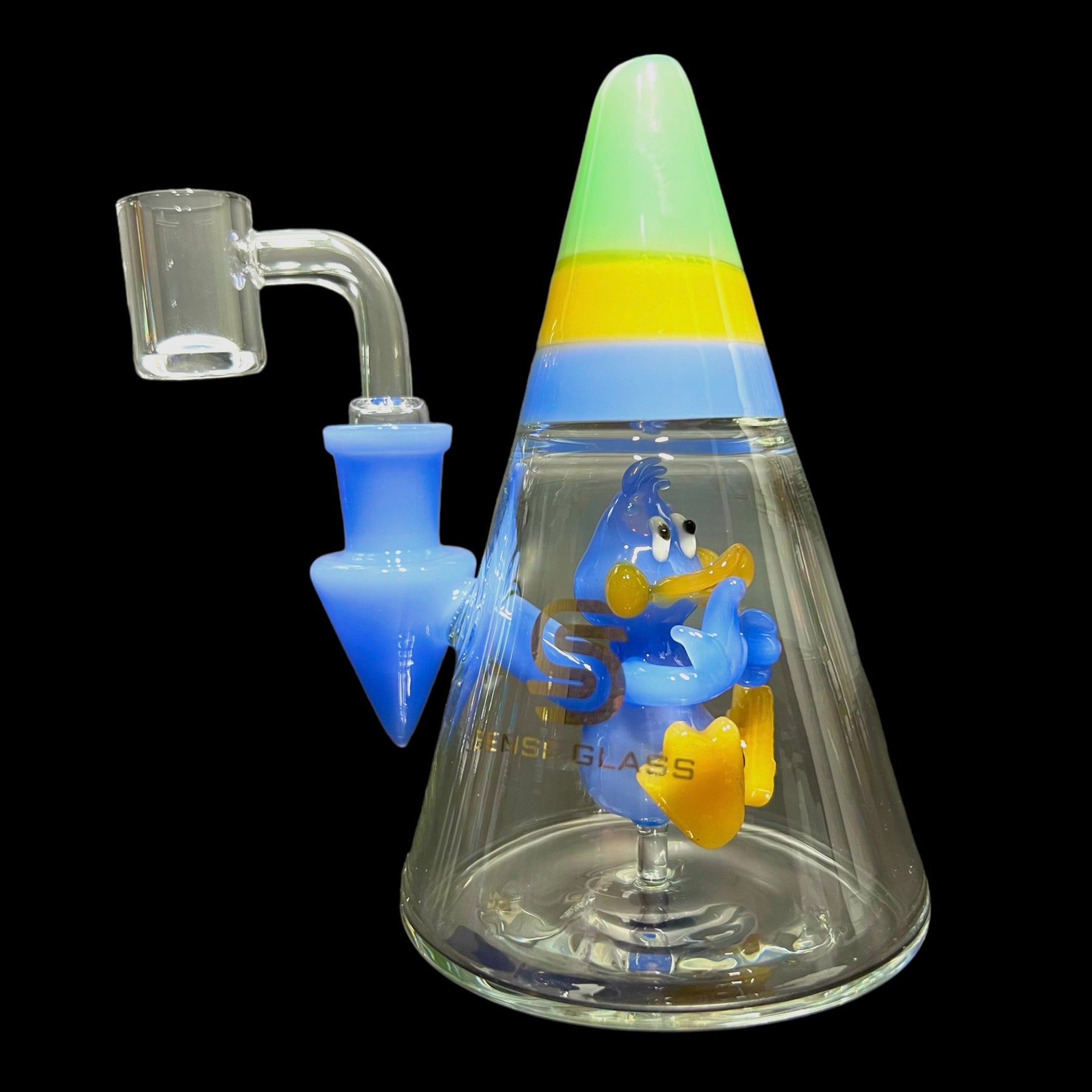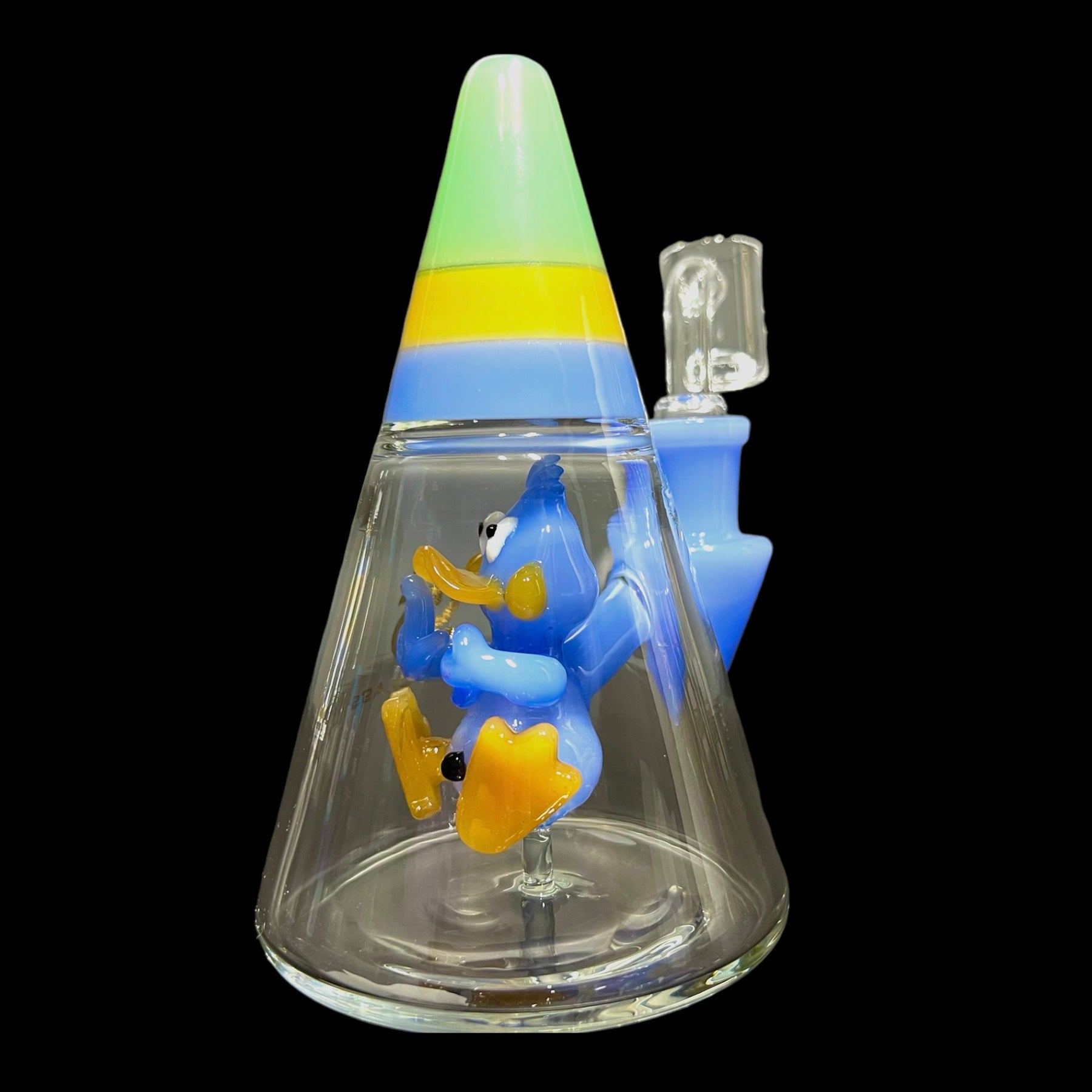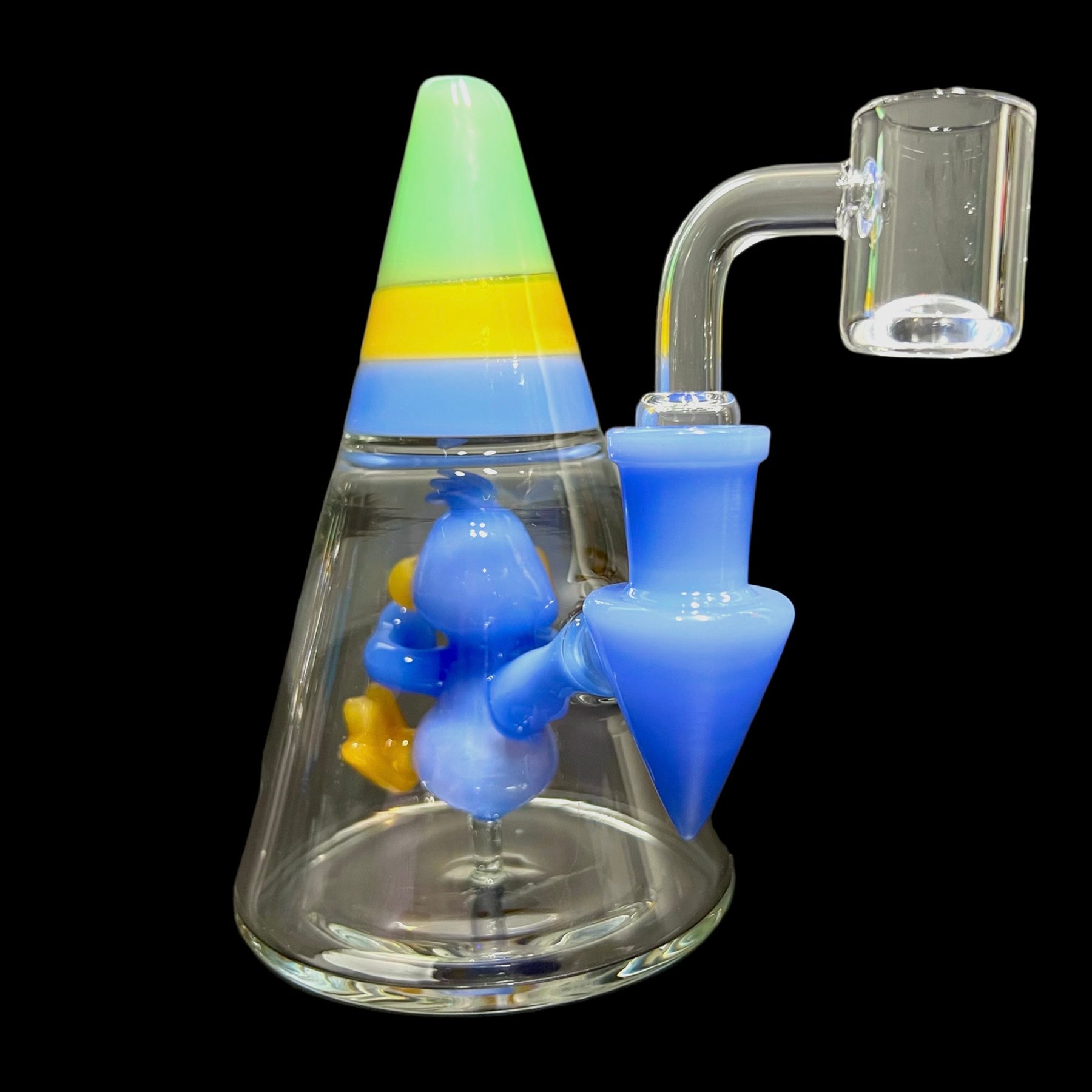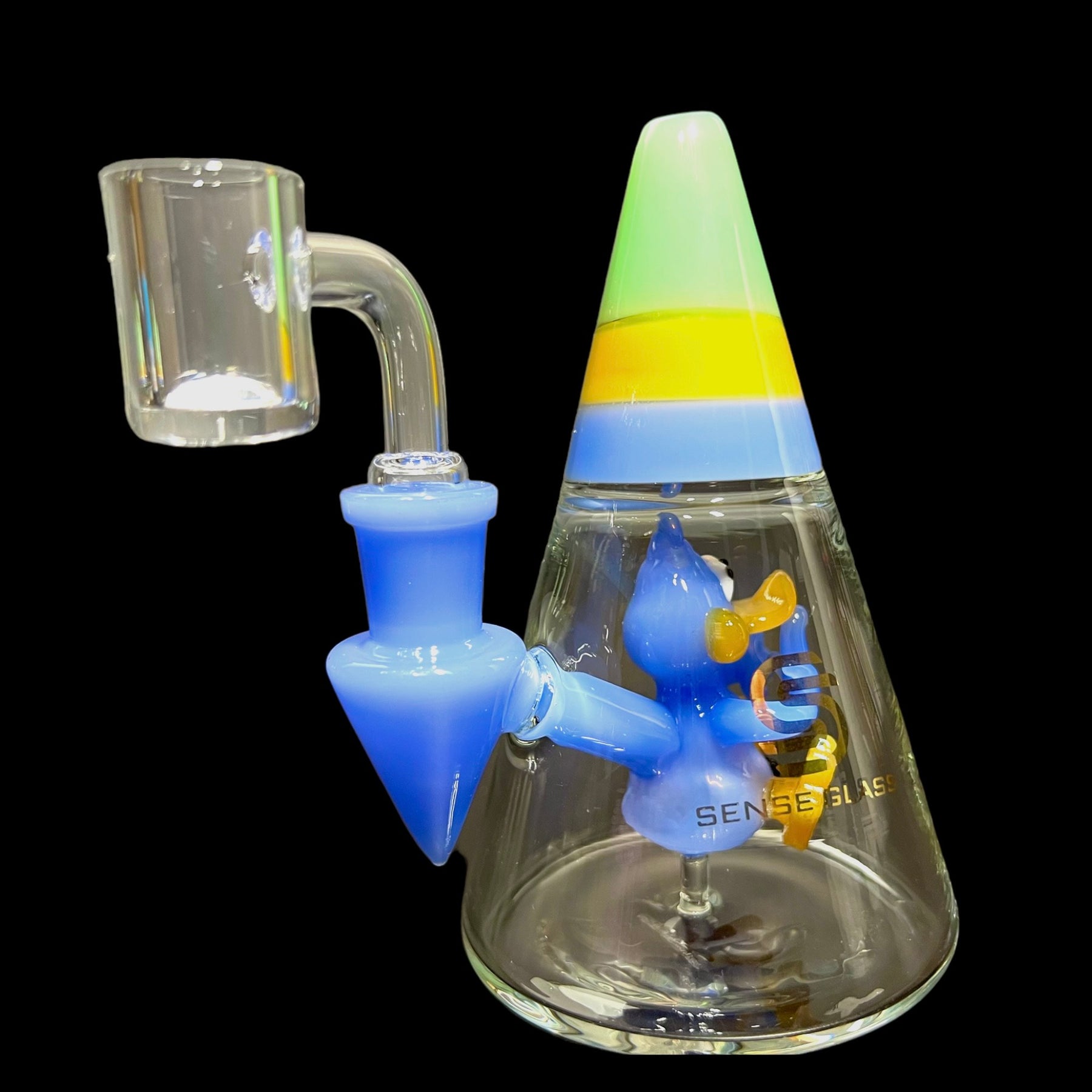 Duck Dab Rig by Sense Glass
The Duck Dab rig by Sense Glass is a very cool unique piece to have. Not everyday you come across a glass dab rig with a duck inside. Owning this item is for those who are still children at heart and like to have figurines in their glass. In this duck dab rig, the duck works as the percolator to filtrate the smoke so you can take smooth rips of your concentrate. This dab rig is pyramid shaped and boasts a beautiful design which is a consistent feature of all Sense Glass. 

The Duck Dab Rig comes equipped with a banger and it is available in a multitude of different colors.
Nice dab rig
Just got this for my collection cause I needed a smaller dab rig and it works great!