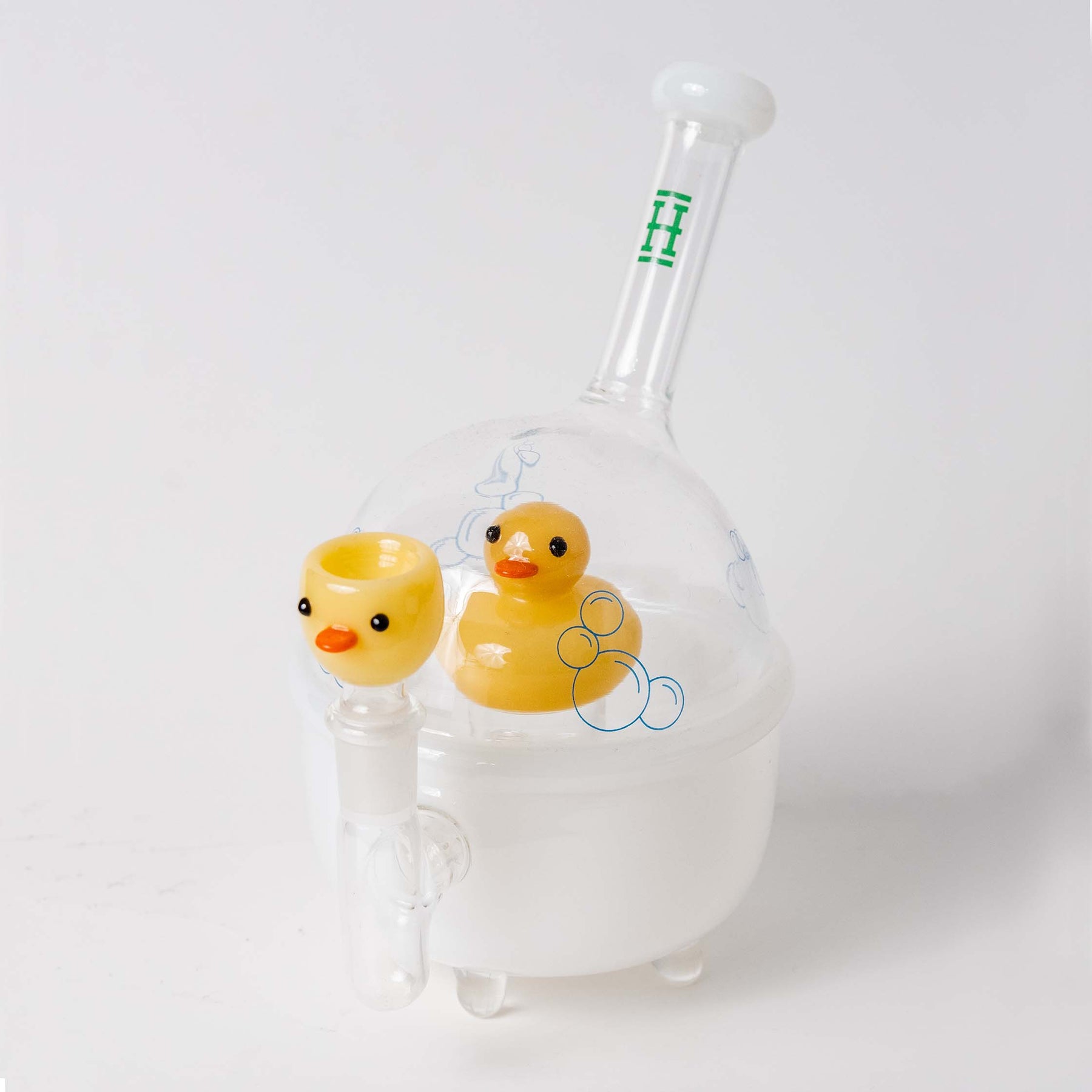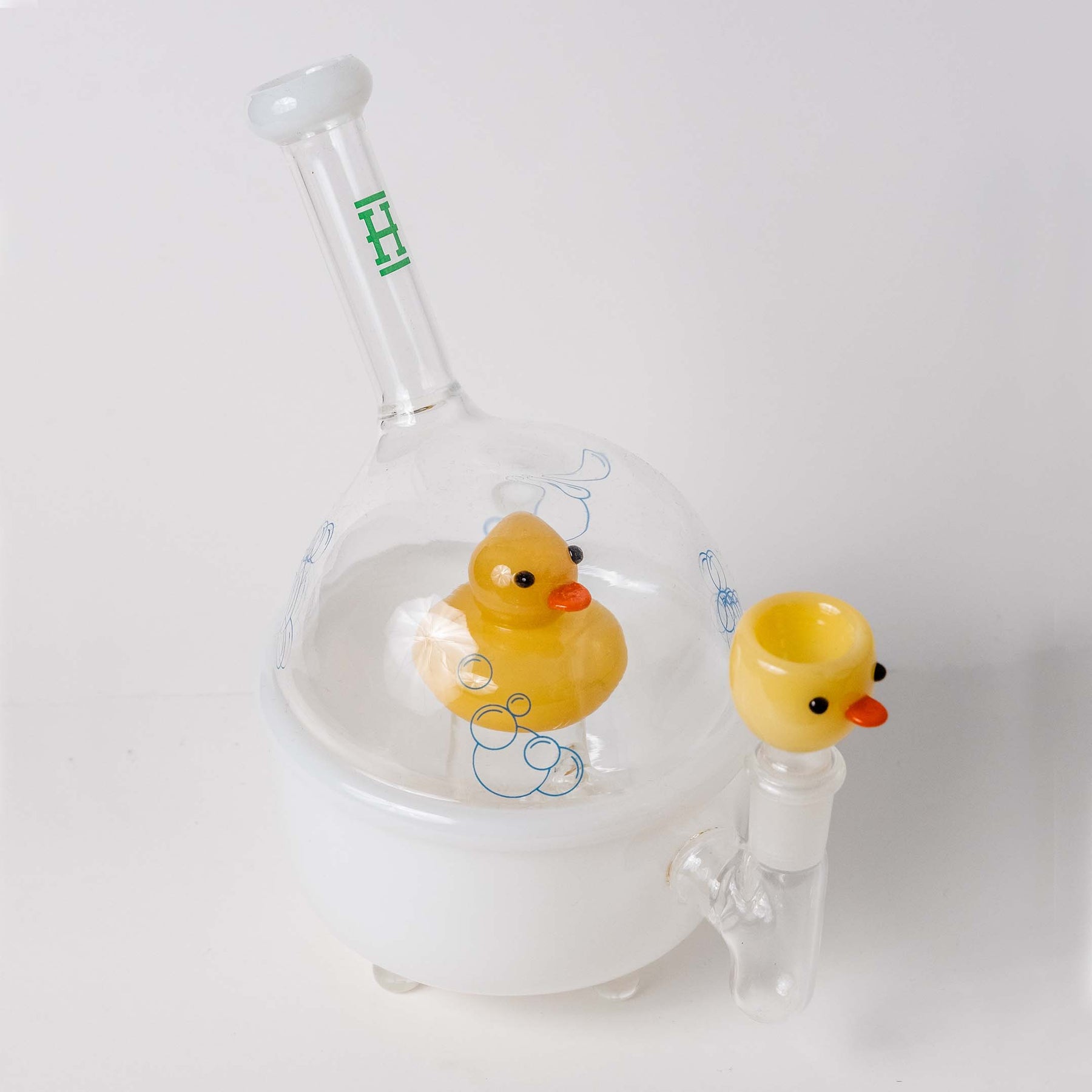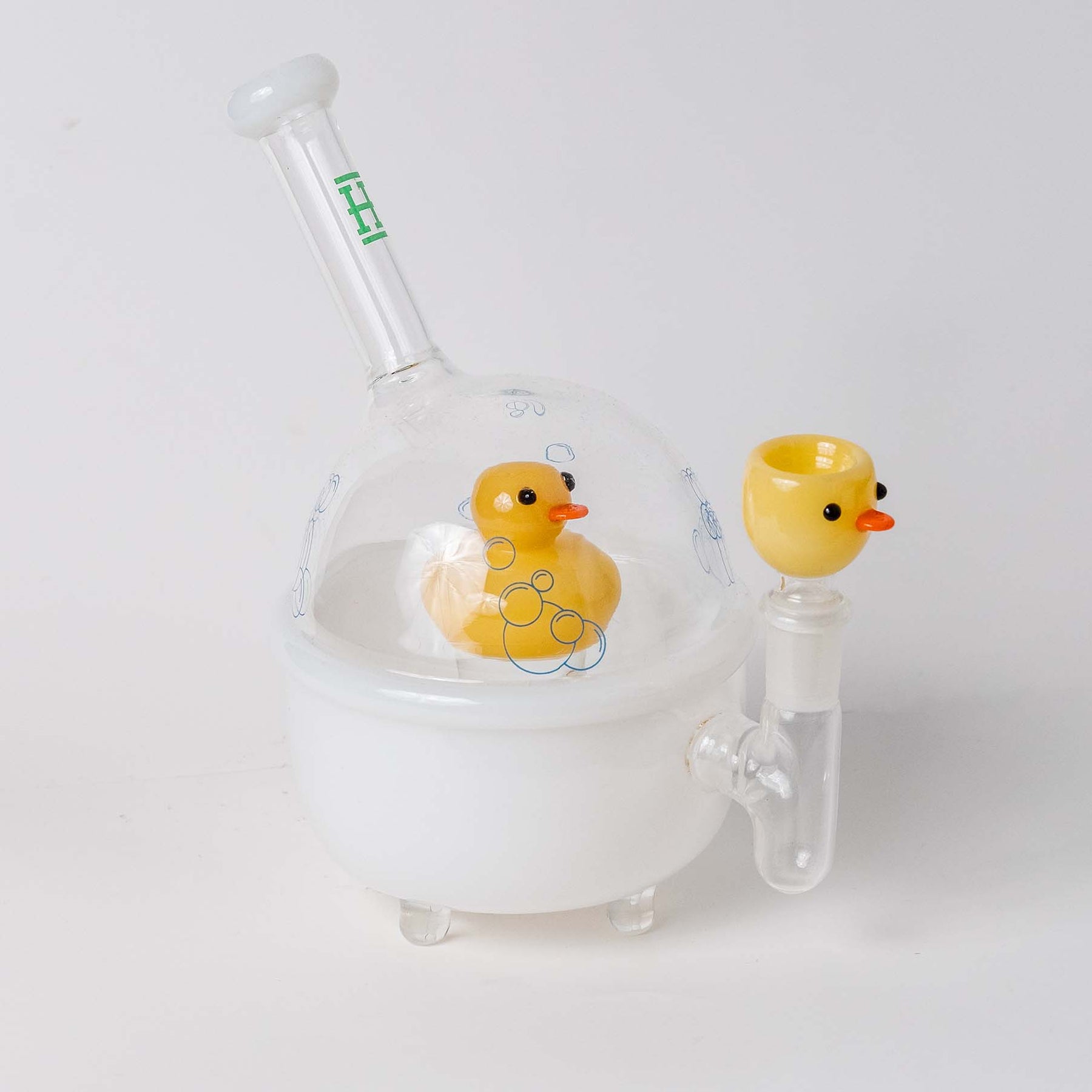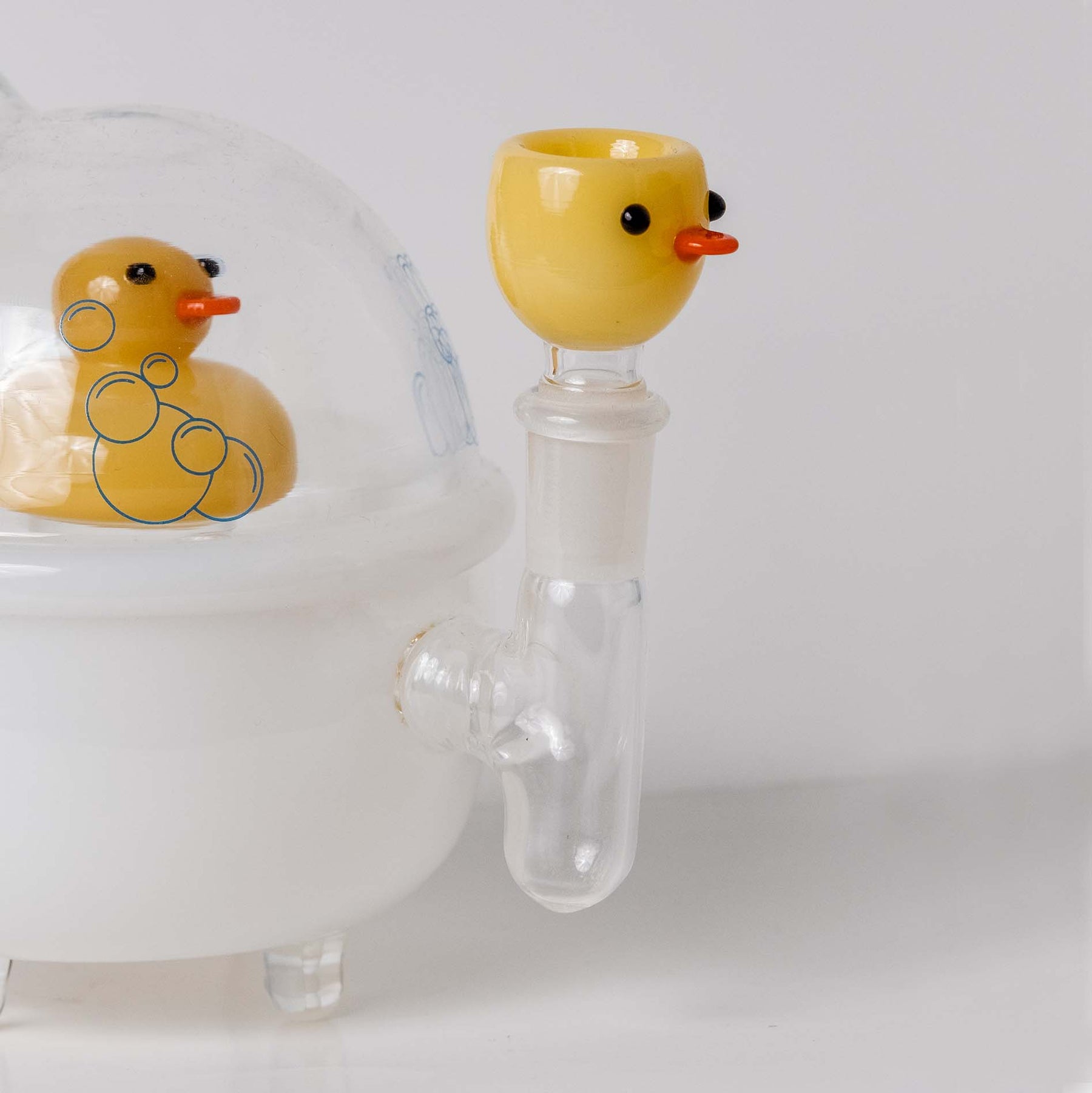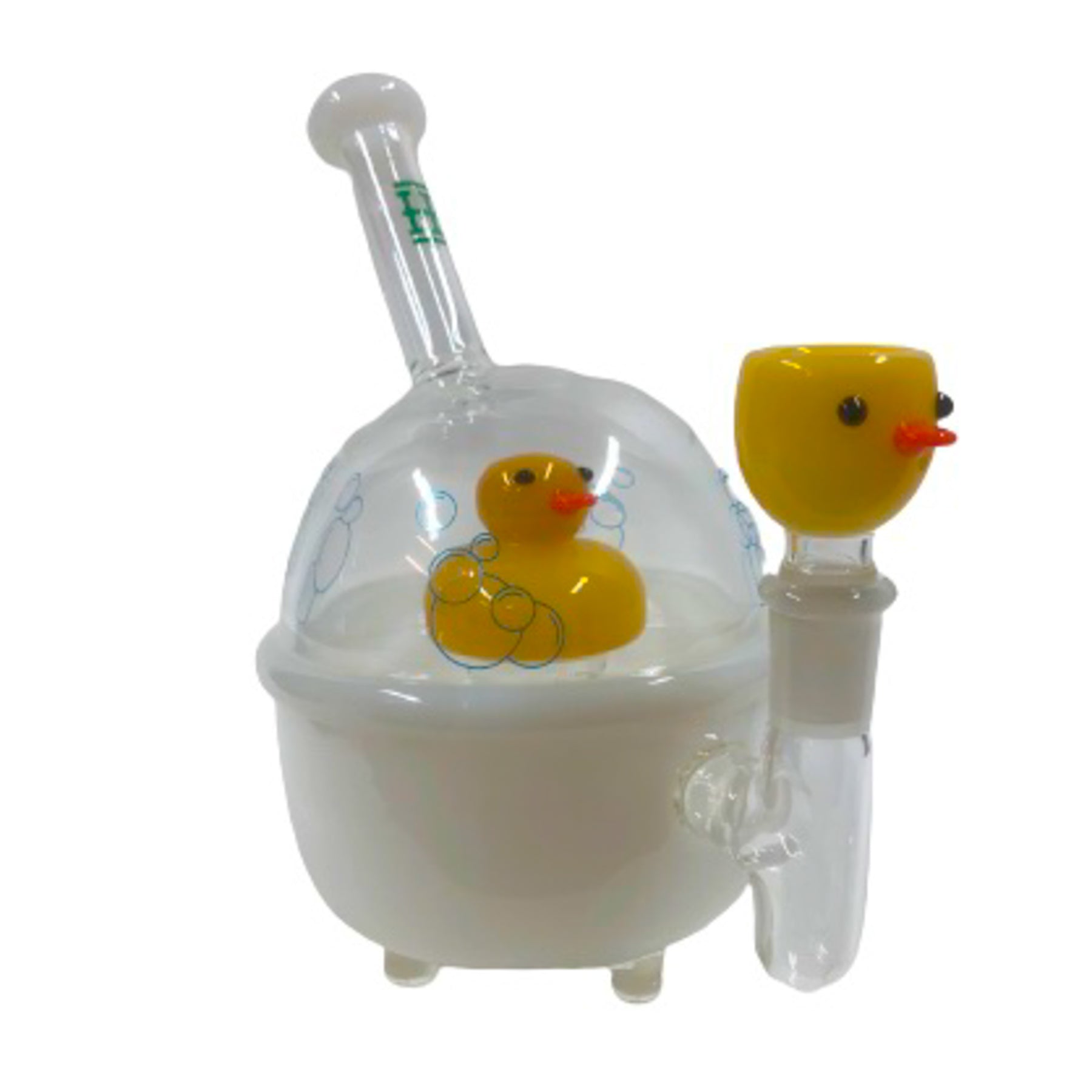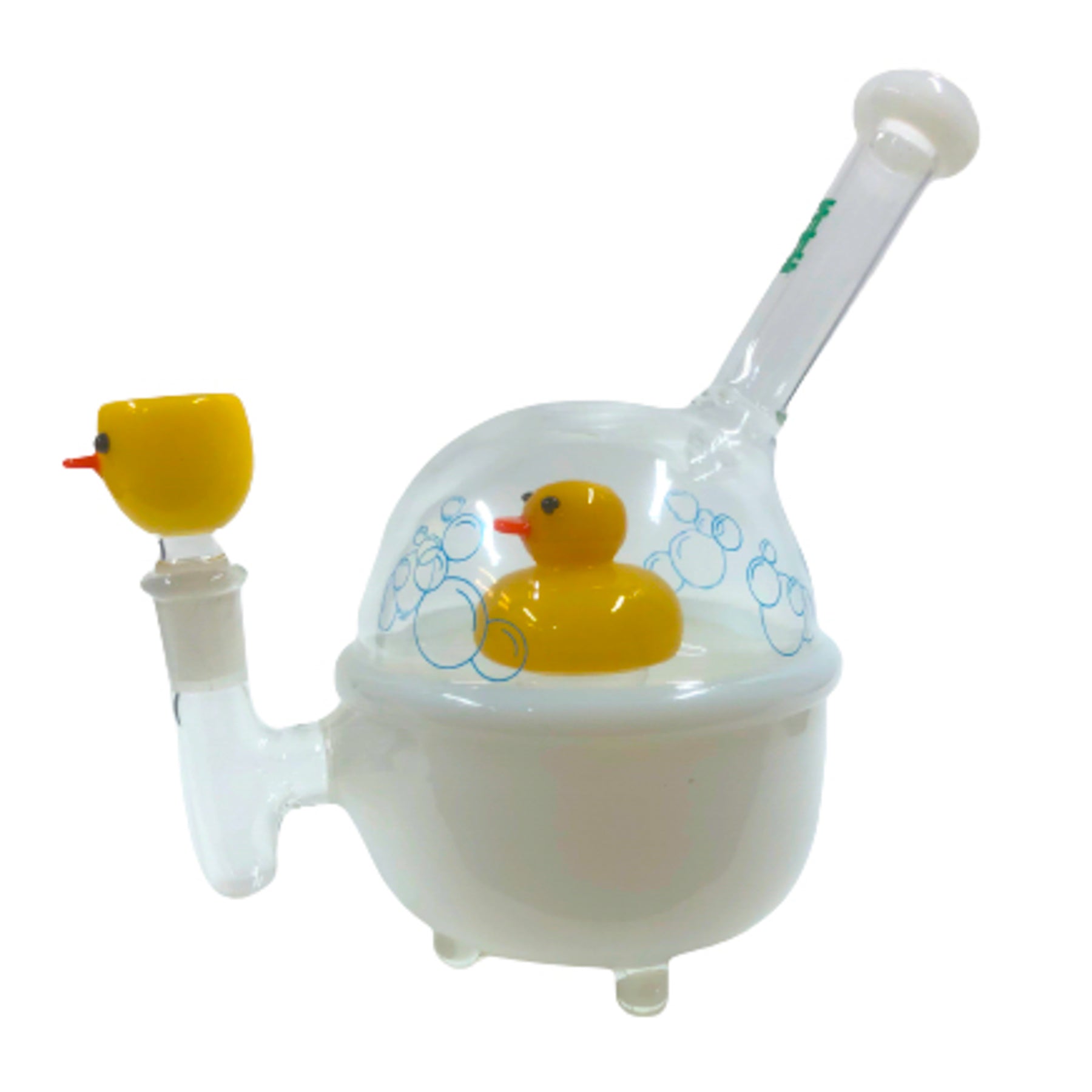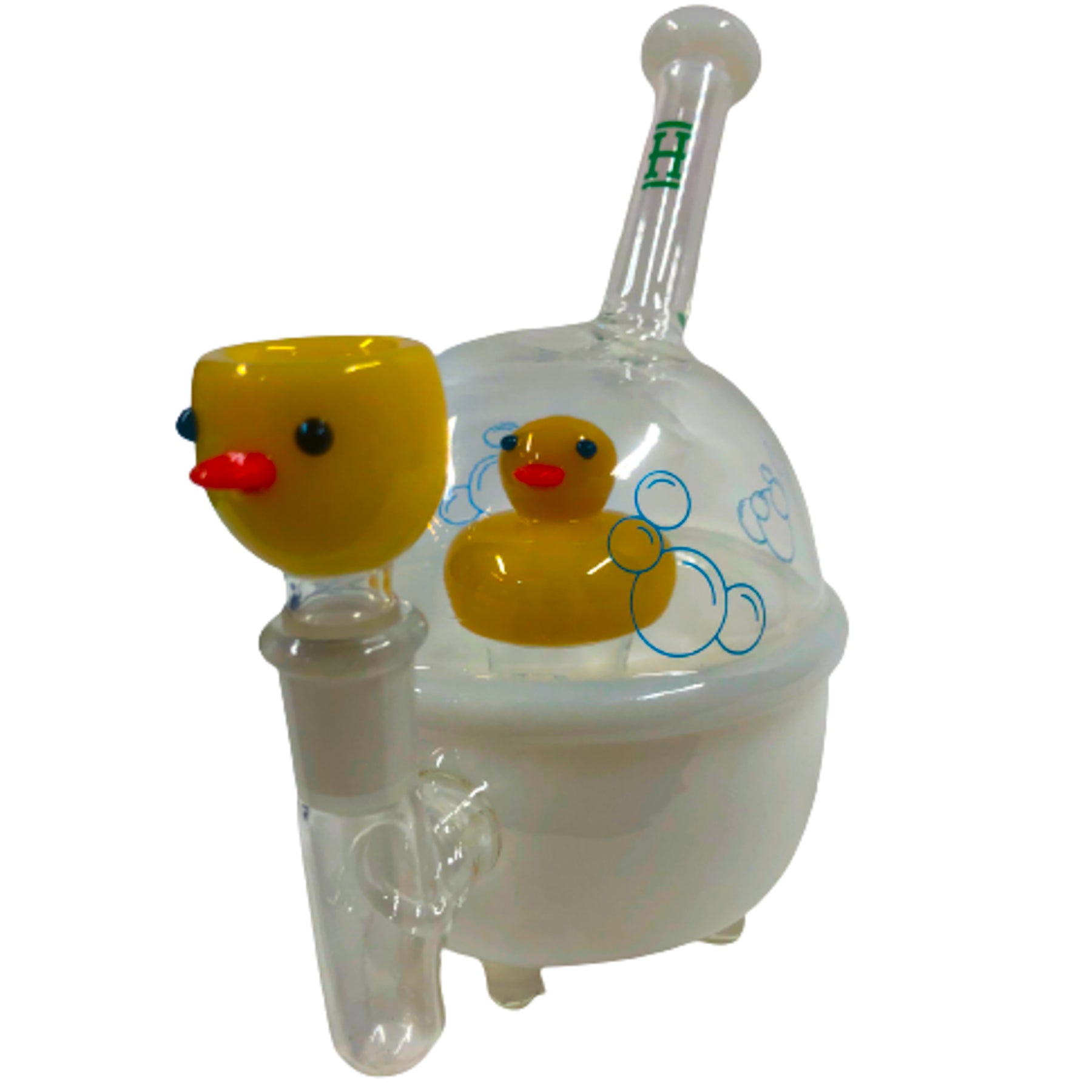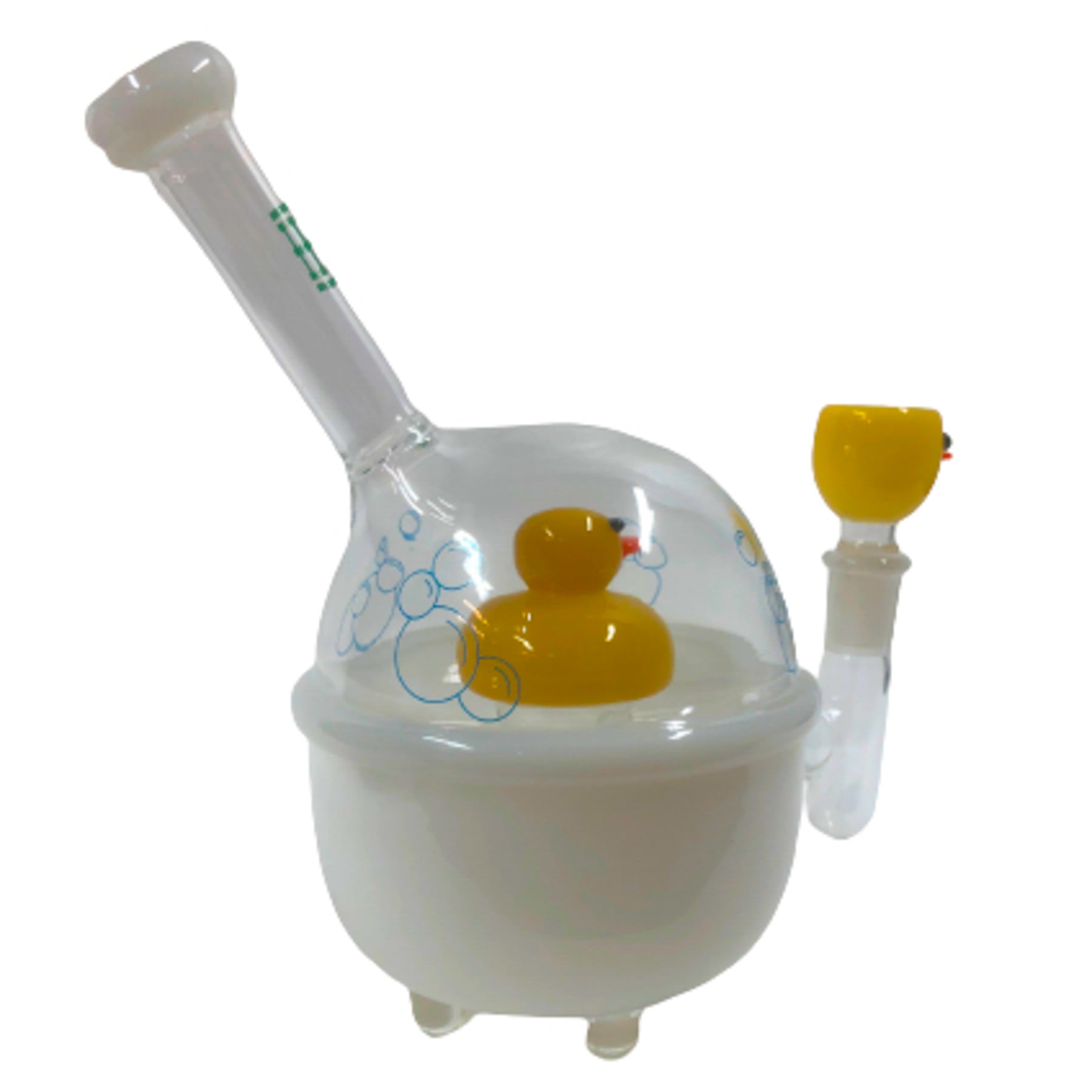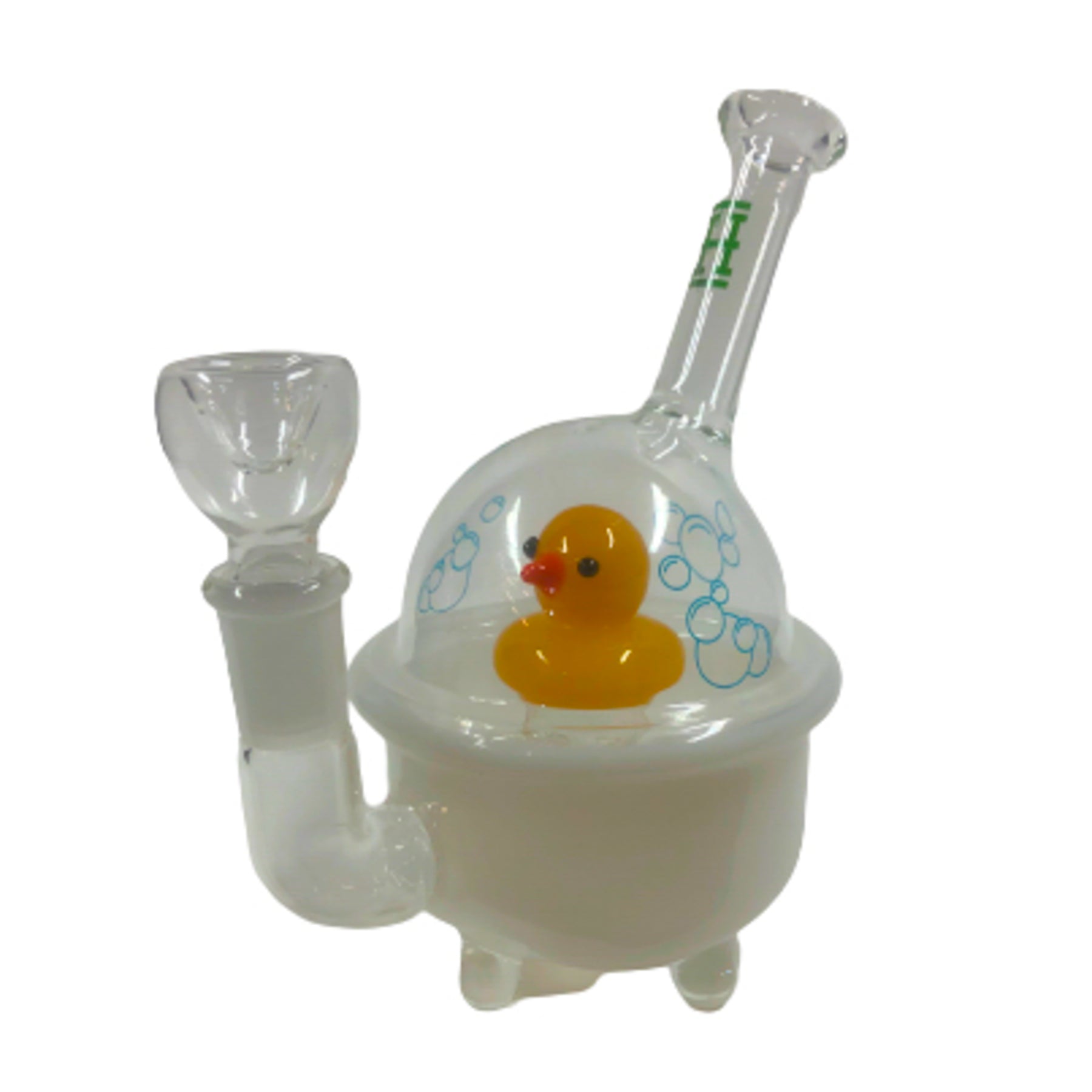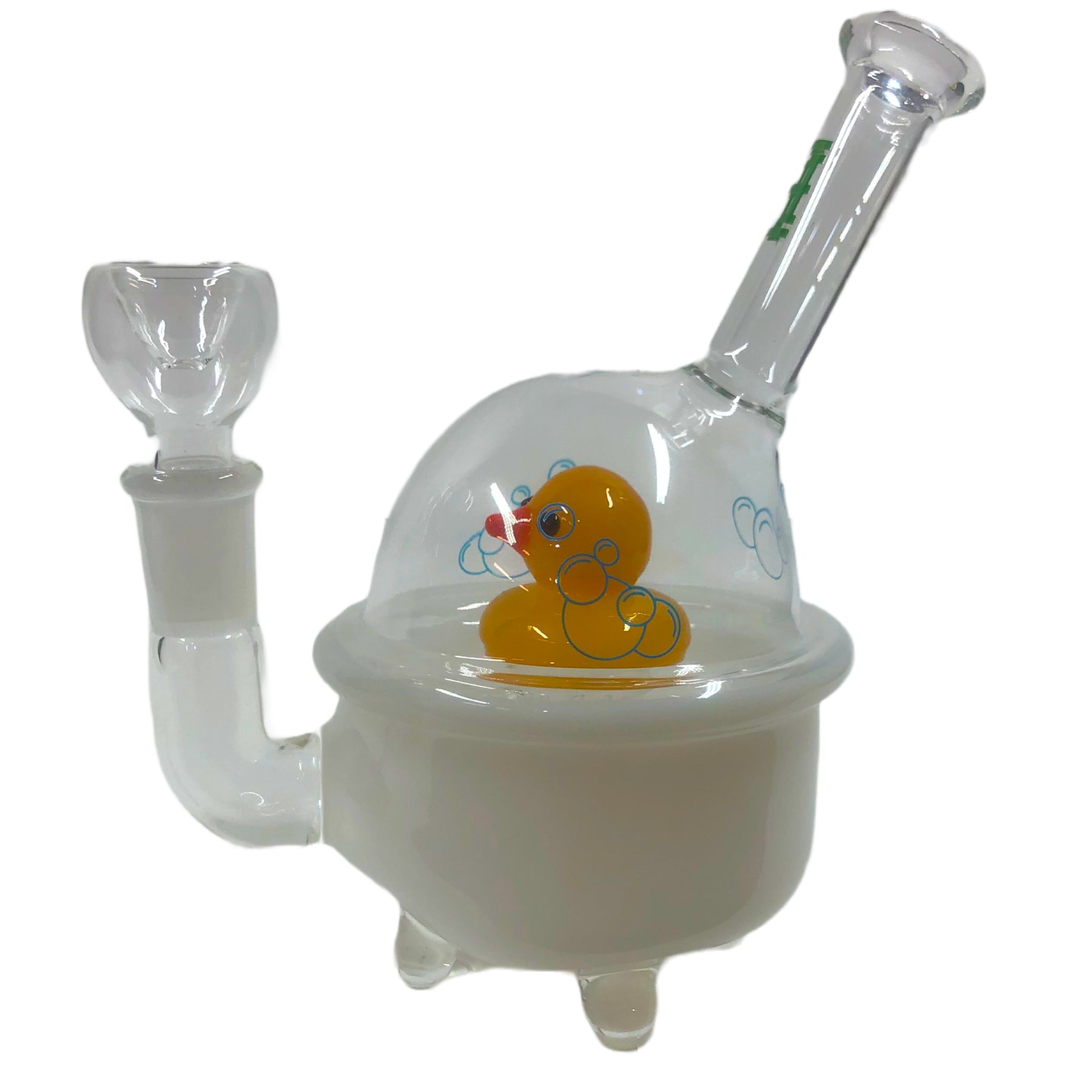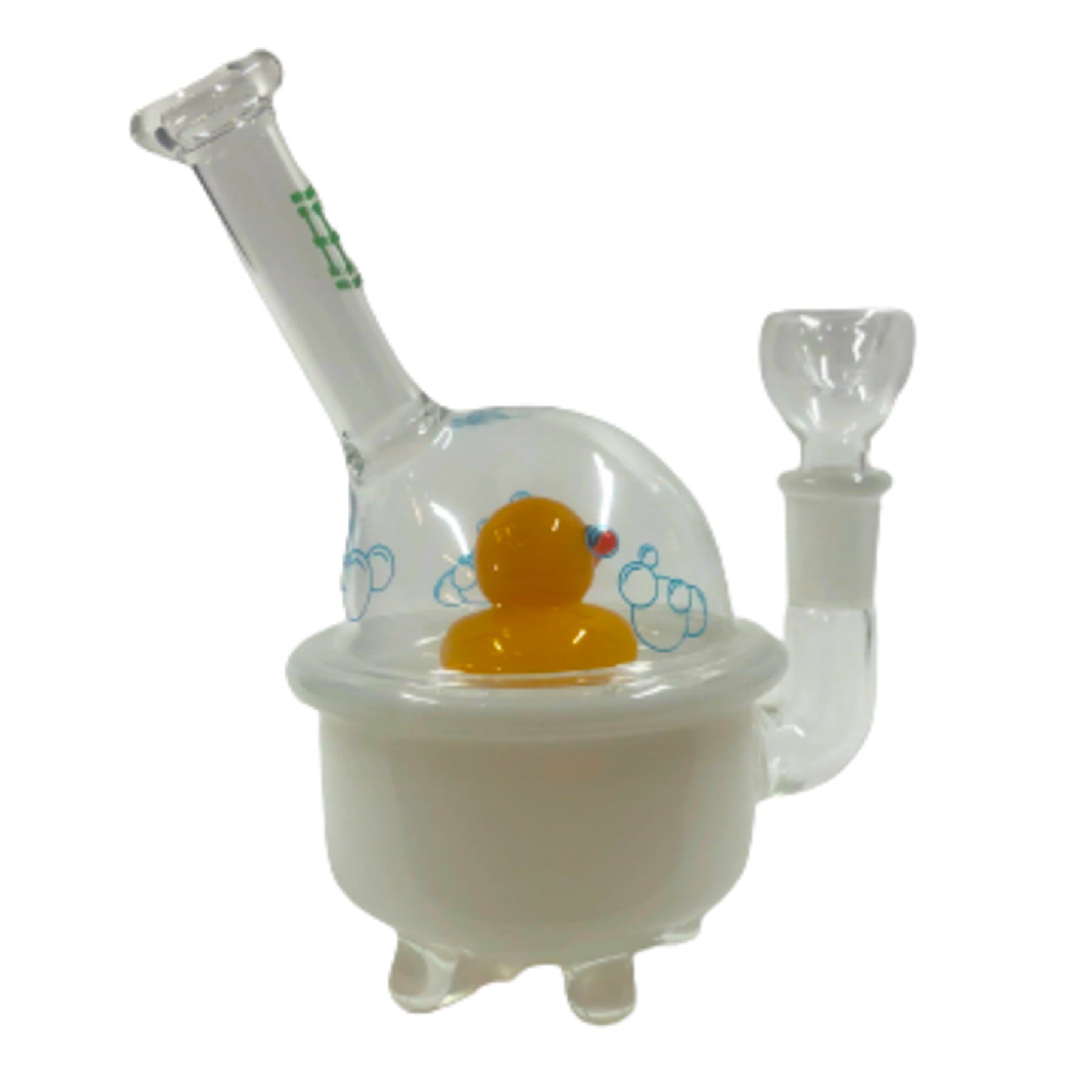 Duck, duck, Go! Pack a fat bowl in this one-of-a-kind bong piece. Hemper has once again knocked it out of the park with this creative and detailed Rubber Ducky Bong. Every hit you take will submerge this ducky with smoke, and you have to clear the chamber in order to see him again!
This Duck Bong comes with an intricate showerhead percolator (of course) and a large water chamber to ensure every hit you take is silky smooth. Once you experience how smooth this bong is, you will never want to hit anything else.
Join Ducky in his bubble bath and take your smoking game to the next level with this amazing piece by Hemper. Like all Hemper pieces this bong is made with high quality borosilicate glass and comes with a 14mm male bowl. 
This Ducky Bong comes in two different sizes: The regular 6 inch and the XL 8 inch. The smaller size is great for someone who is looking for an easily portable bong that is lightweight. The XL edition is larger, thicker and overall the better choice if you have the budget for it. It also comes with a unique duck bowl, 2 ducks in 1 bong!
Features of the Regular Ducky Bong:
6 inches tall

3 inches wide

Showerhead Percolator

Regular 14mm Bowl

3mm thick glass
Features of the XL Ducky Bong
8 inches tall

4.5 inches wide

Showerhead Percolator

Duck Themed 14mm Bowl

5mm thick glass
Great piece
This was the first expensive piece I've bought for myself. It arrived on time nicely packed and hit soooo smooth! But of course, being me that only lasted three days and after cleaning it I accidentally bumped it into the sink and it broke in two. Needless to say I'm never buying glass again but I definitely recommend this piece as long as you aren't accident prone because despite the "durable" glass (as durable as you think glass pieces would be) it will break easily from a very short fall and break your heart.
Bought for my girlfriend
Pretty smooth for a small bong. 10/10 ducky