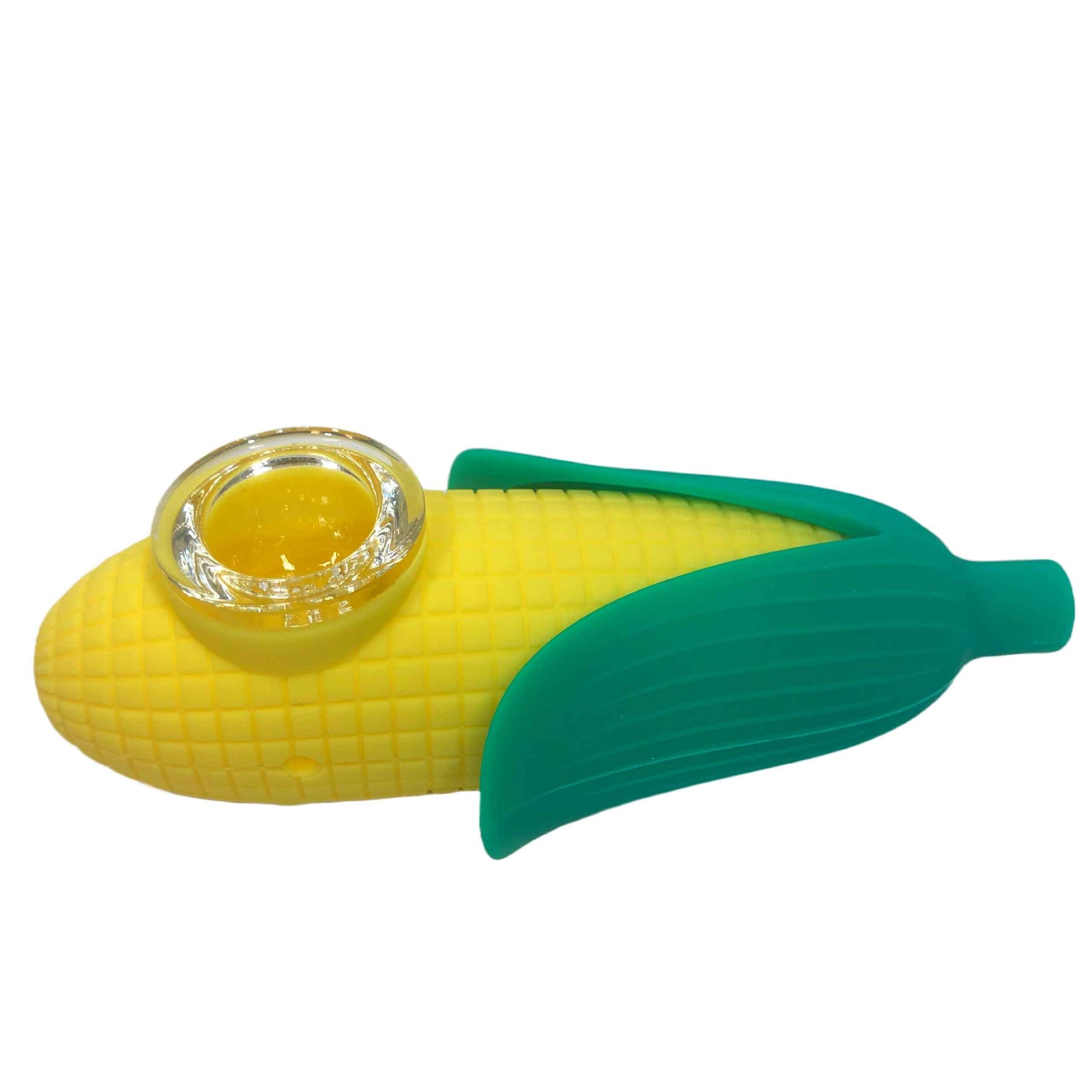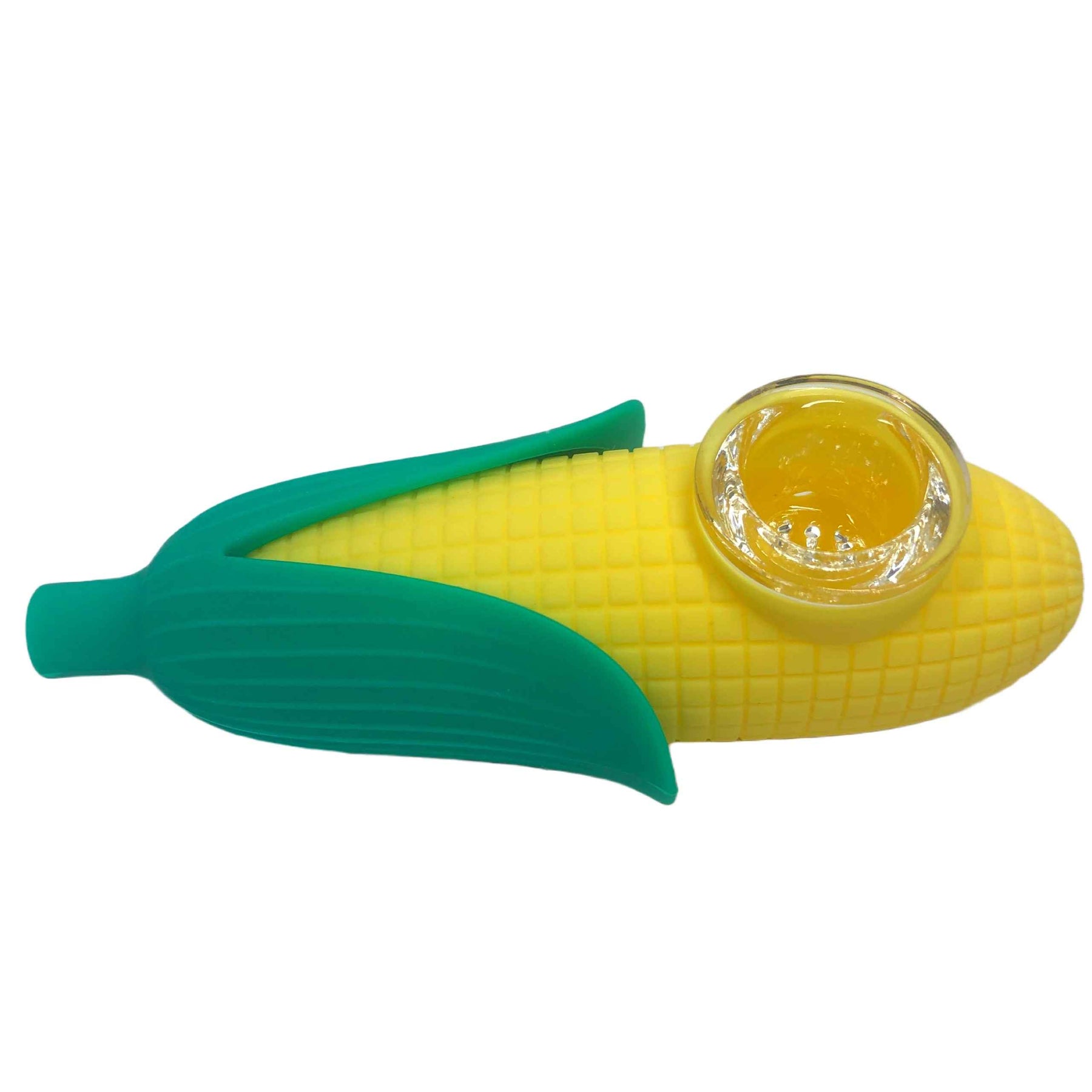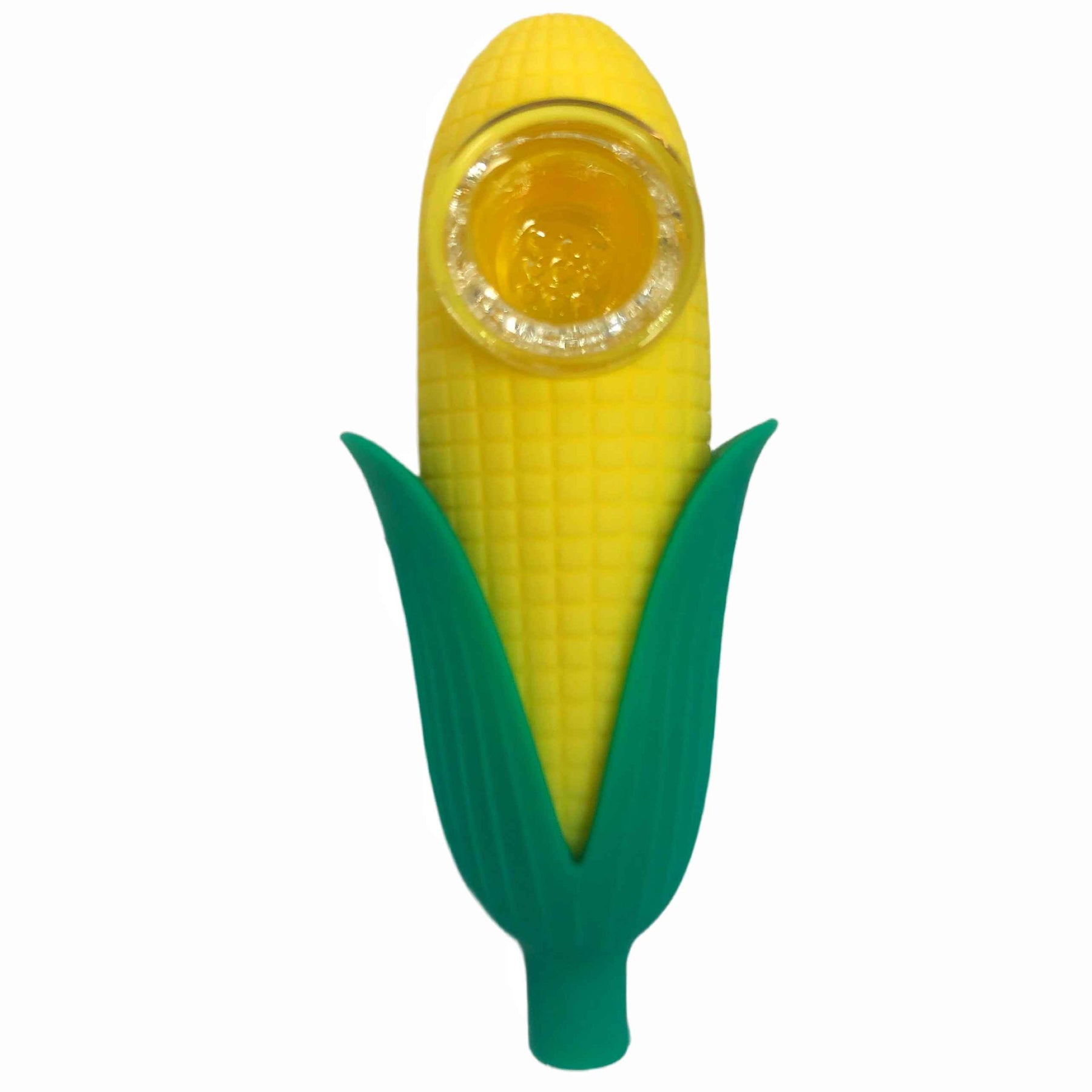 Introducing the Corn Pipe! This hand pipe is a clear step up from the average looking silicone pipe with all the same benefits. 
It is made from food-grade silicone which is indestructible and easy to clean. It also has a removable glass bowl which is also easy to clean. Not to mention it is dishwasher safe!
The Corn Cob Pipe is 4.5 inches long so it fits comfortably in the hand of the user. The leaf design also adds extra grip to the base of the pipe. The Corn Pipe also features a choke hole at the end so you can properly smoke the herbs or tobacco of your choice. This pipe is small but can be used to take massive hits!
If you flip the corn pipe over you will be greeted by a happy smile. This is the perfect piece for a chill smoke sesh with your friends. It is also great for on-the-go smoking due to its indestructible design. Carry it around without having to worry about broken glass!
Features of the Silicone Corn Pipe:
4.5 inches long

Removable Glass Bowl

Made with Food-Grade silicone

100% BPA free

Dishwasher Friendly