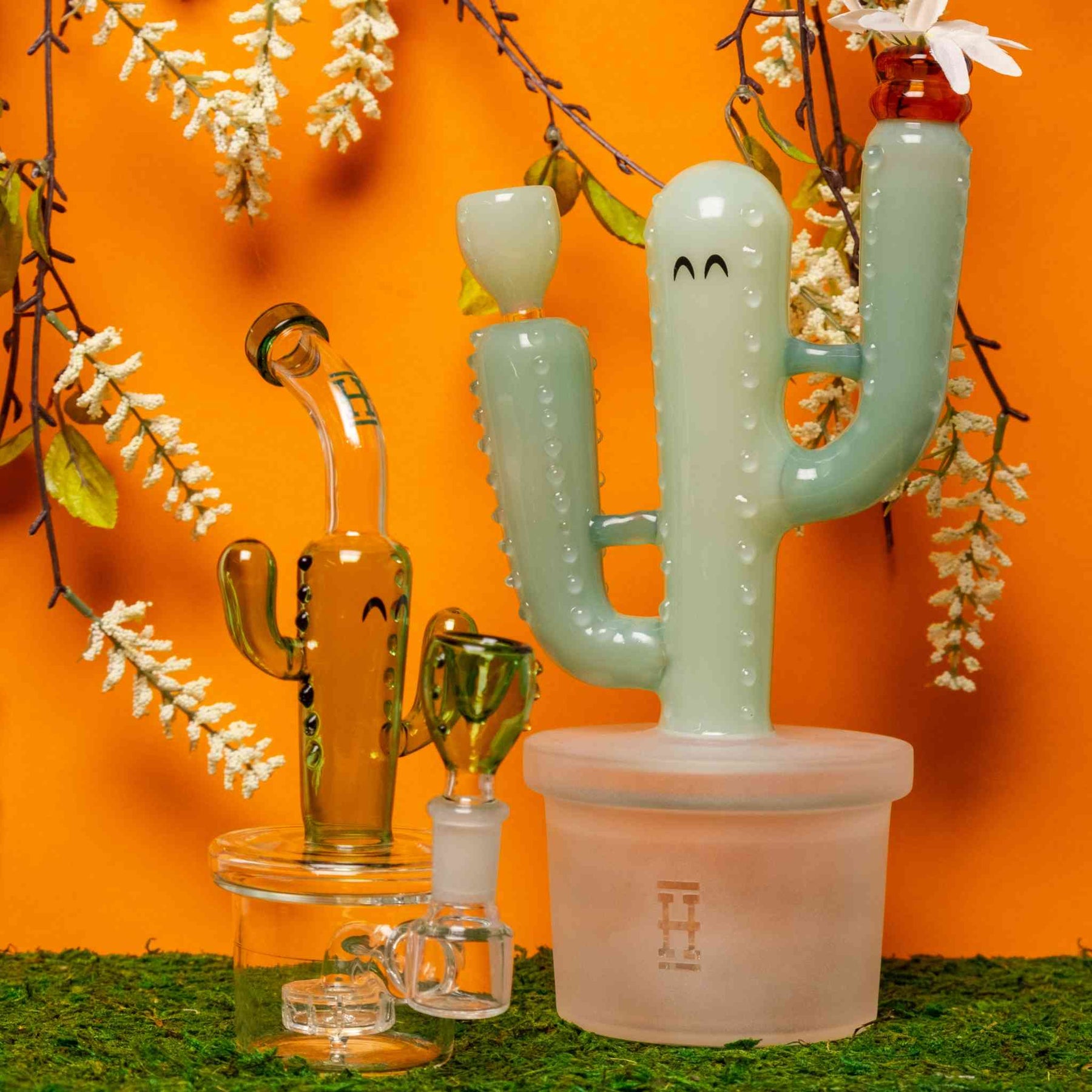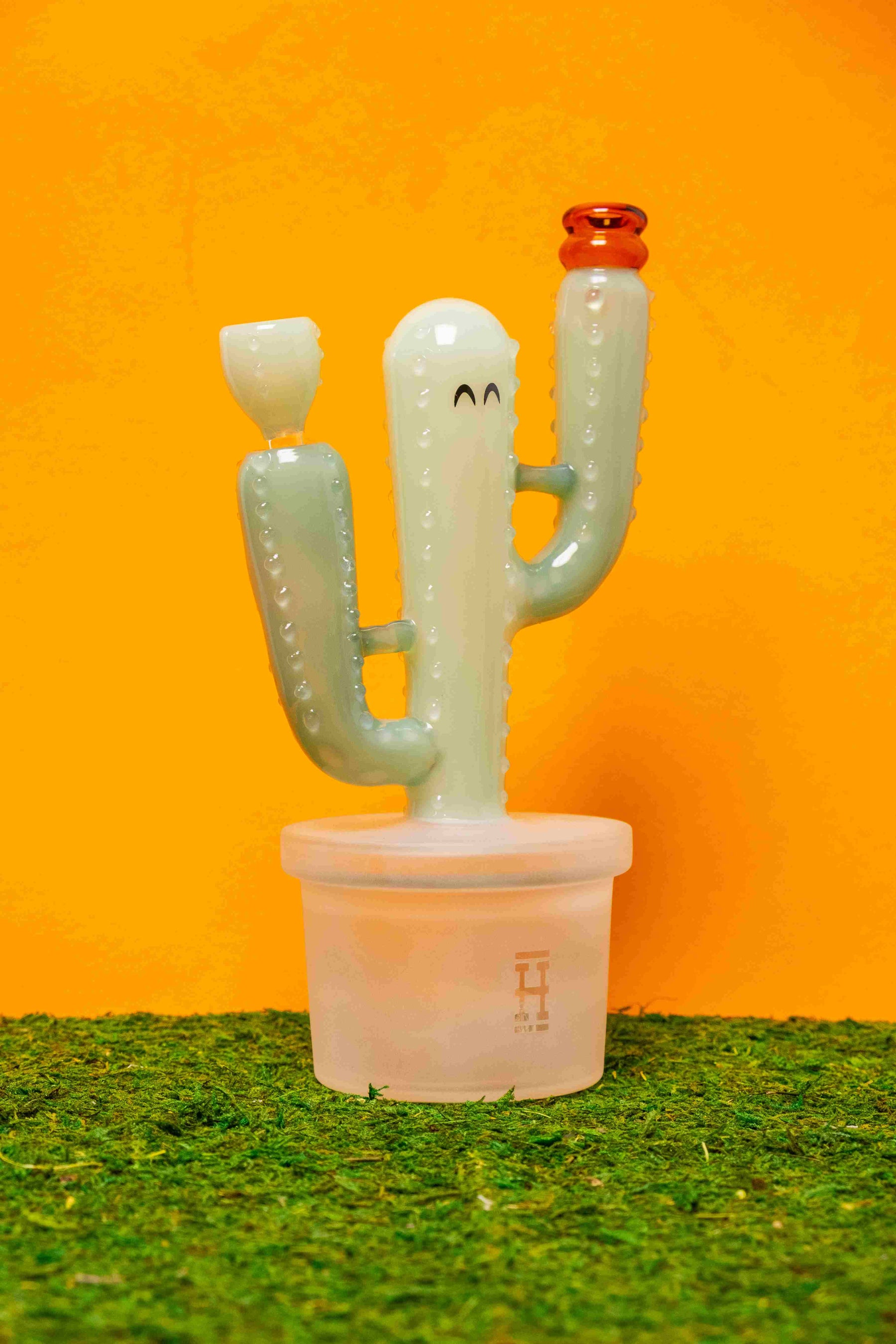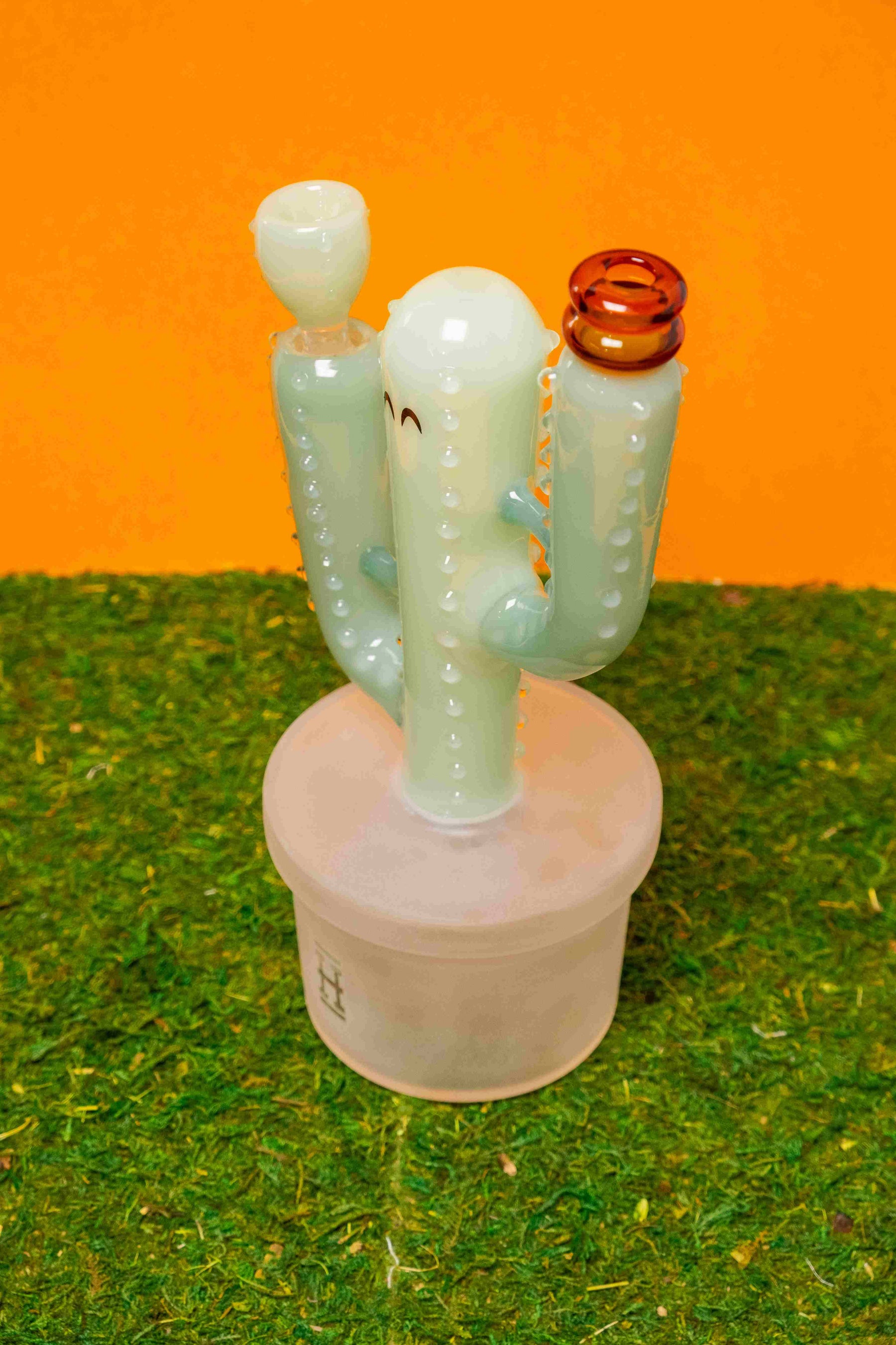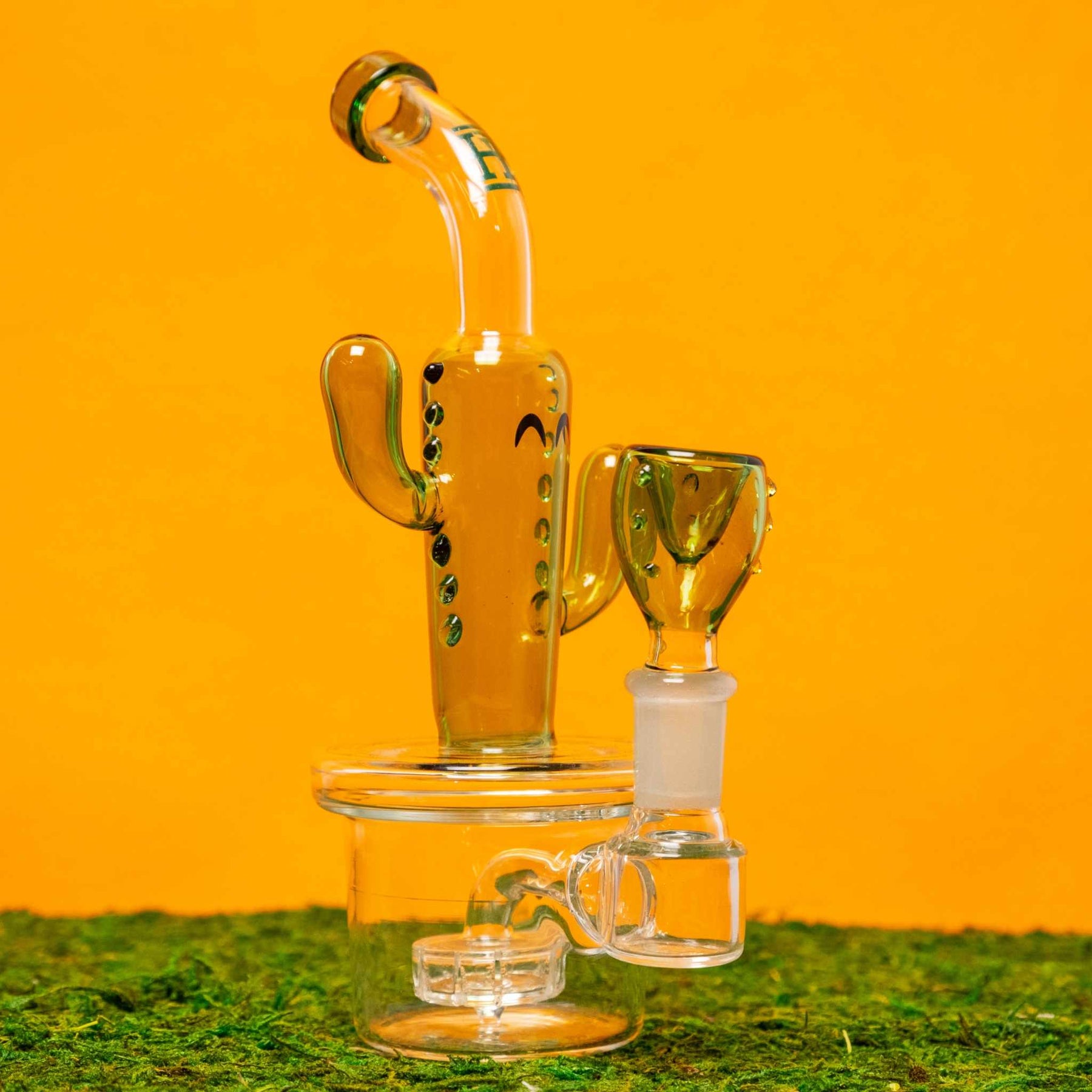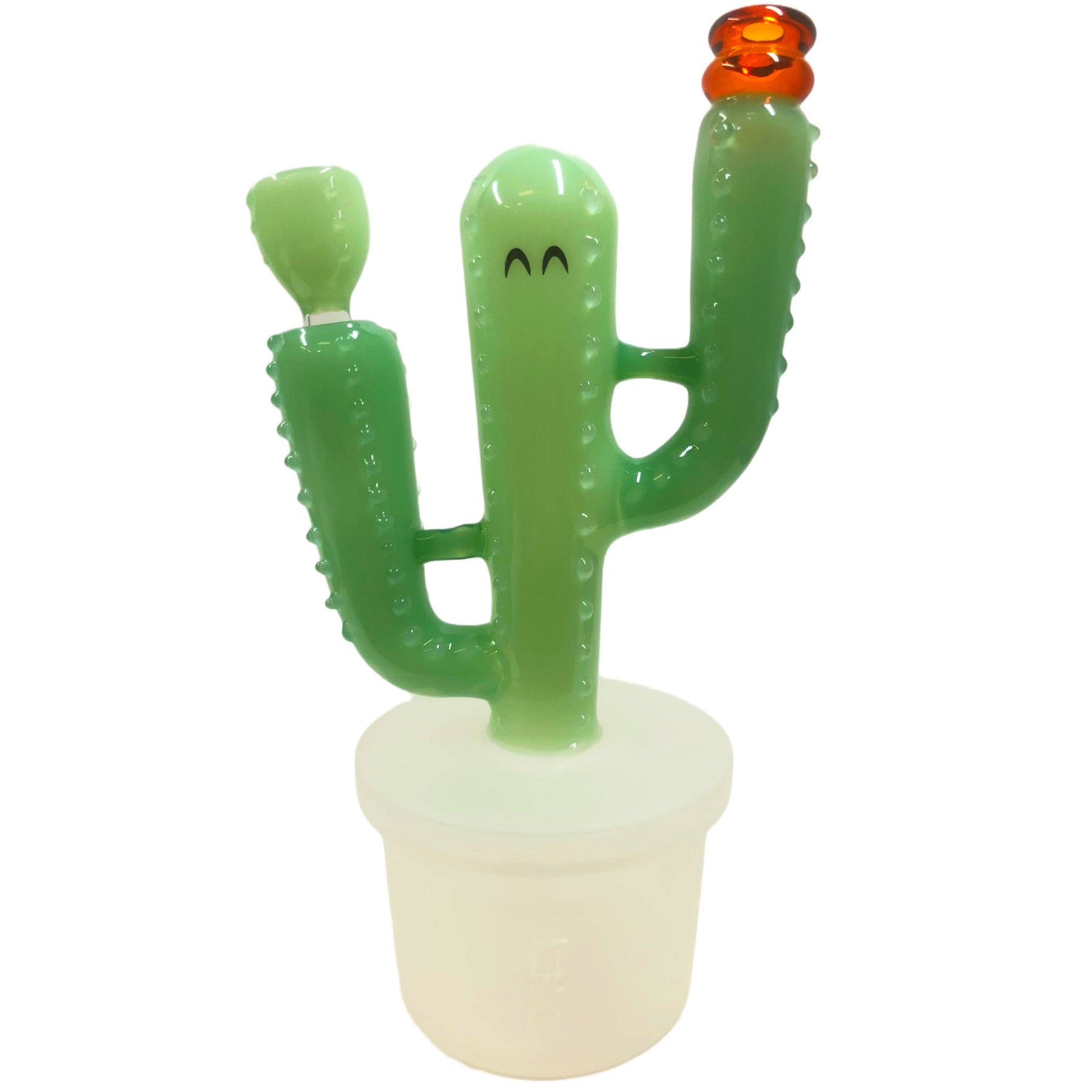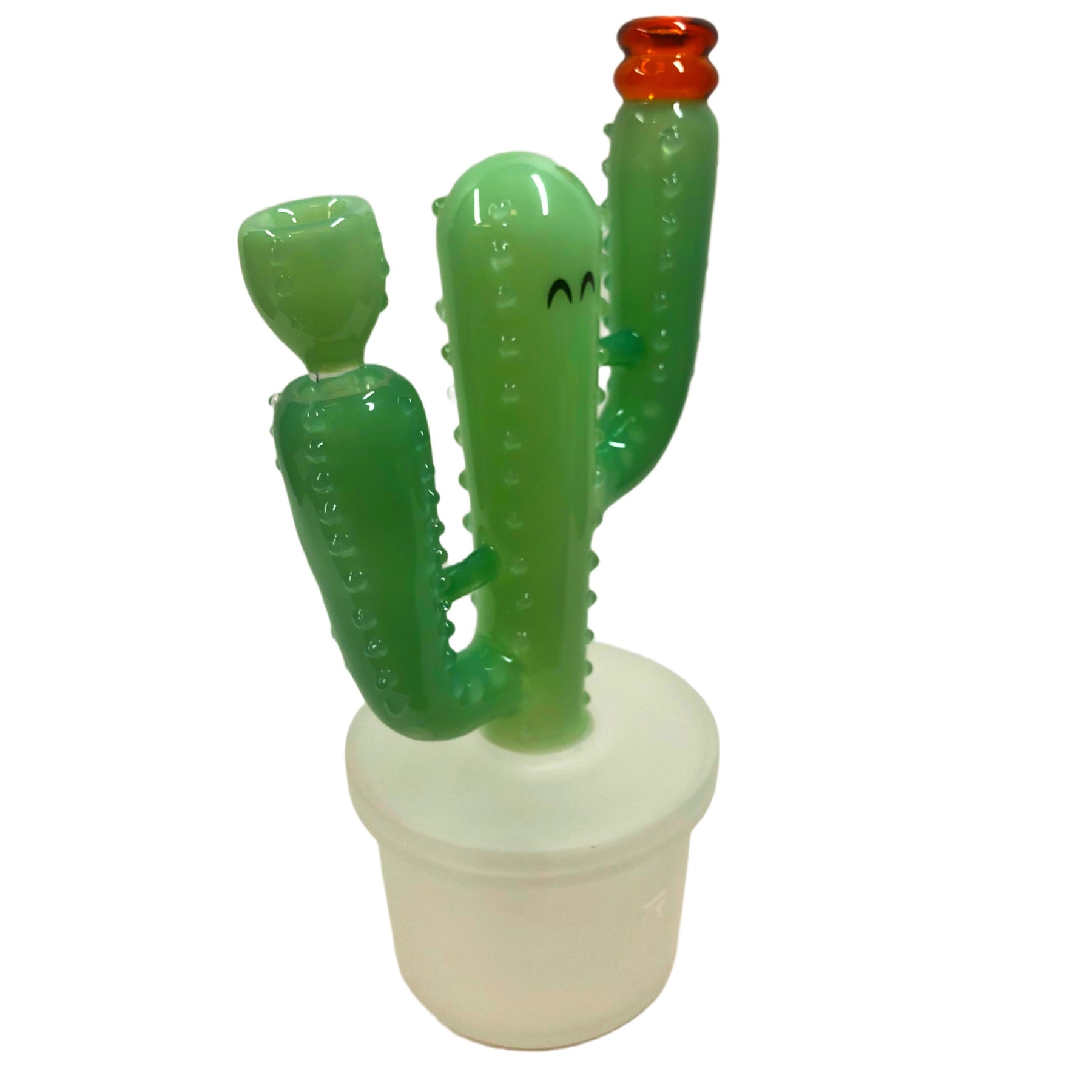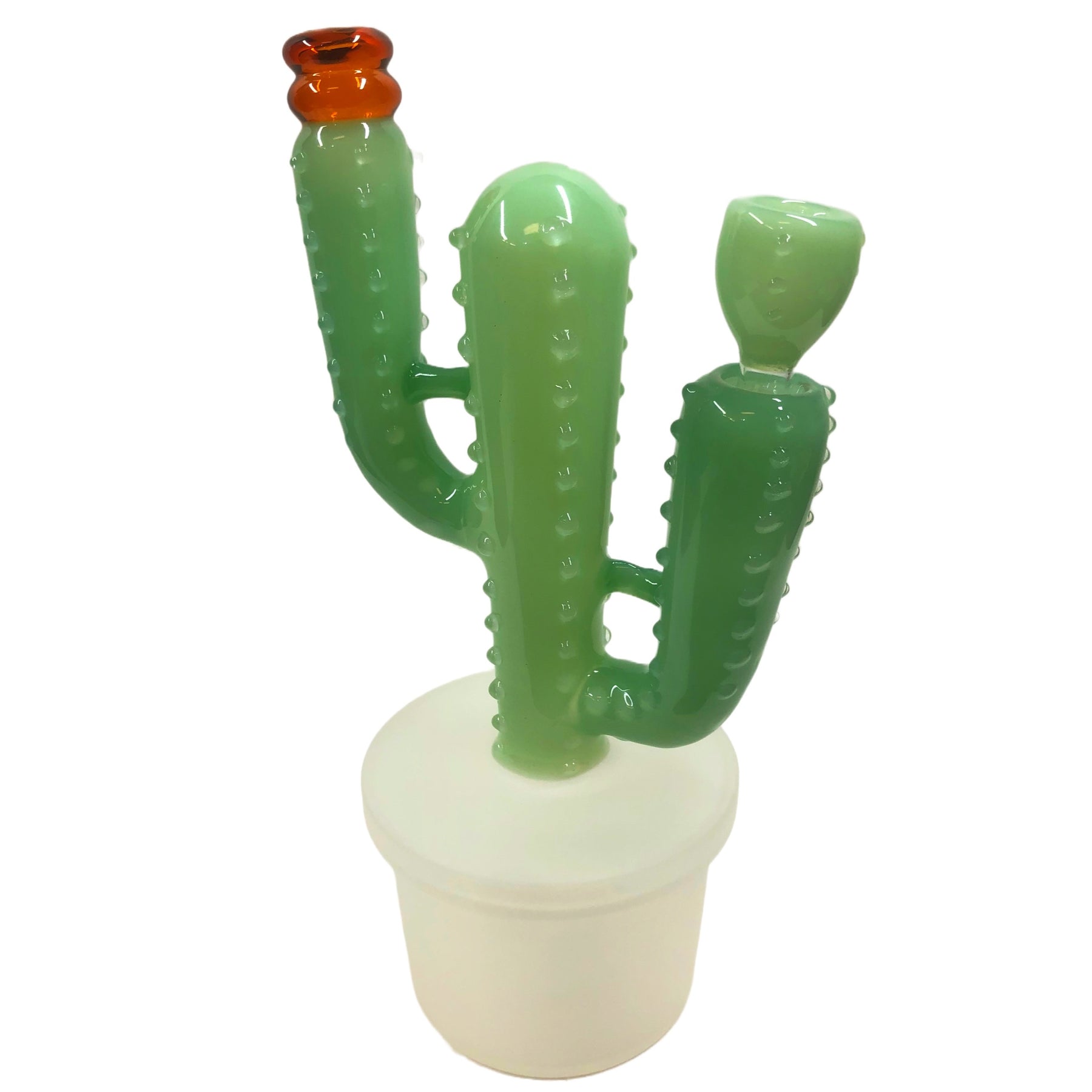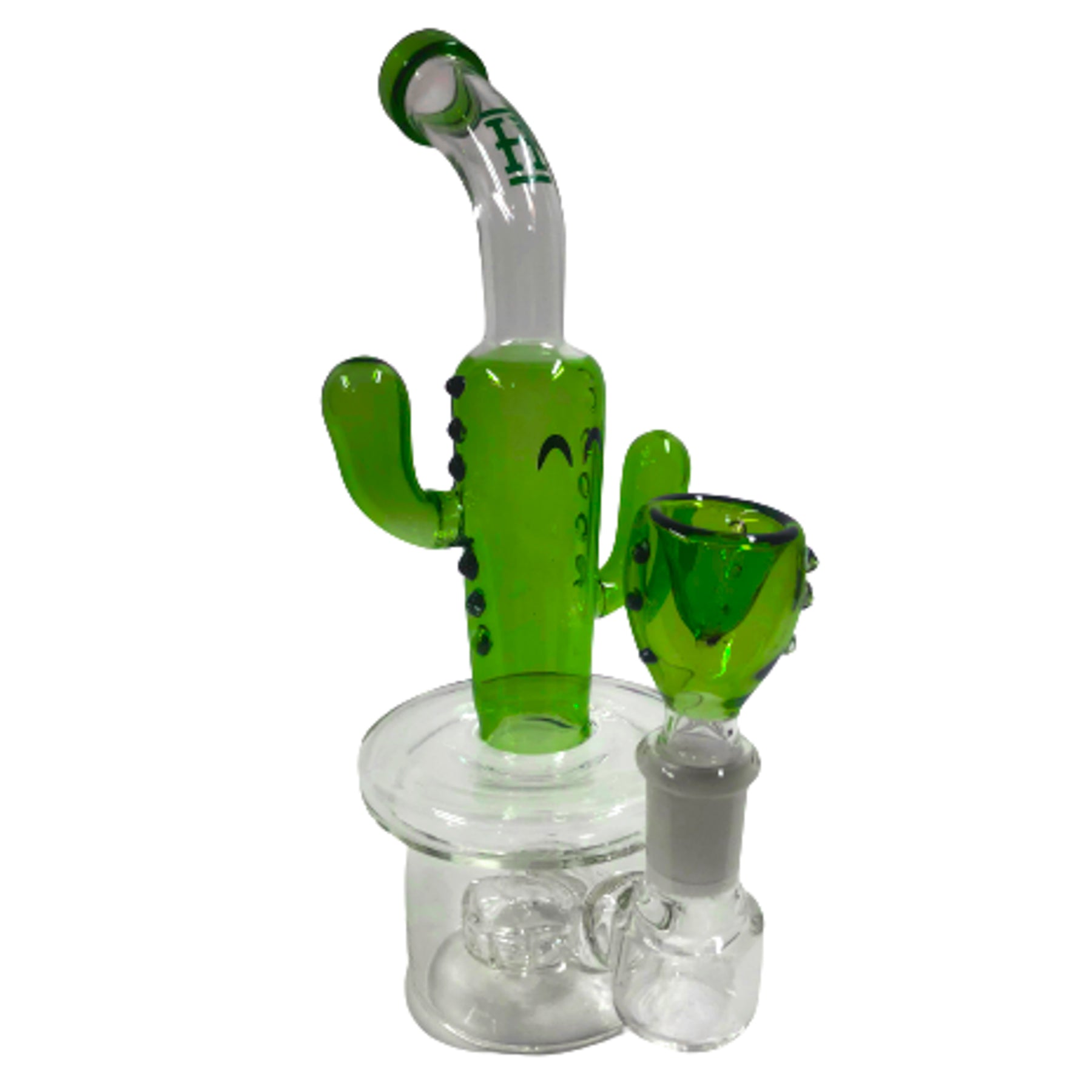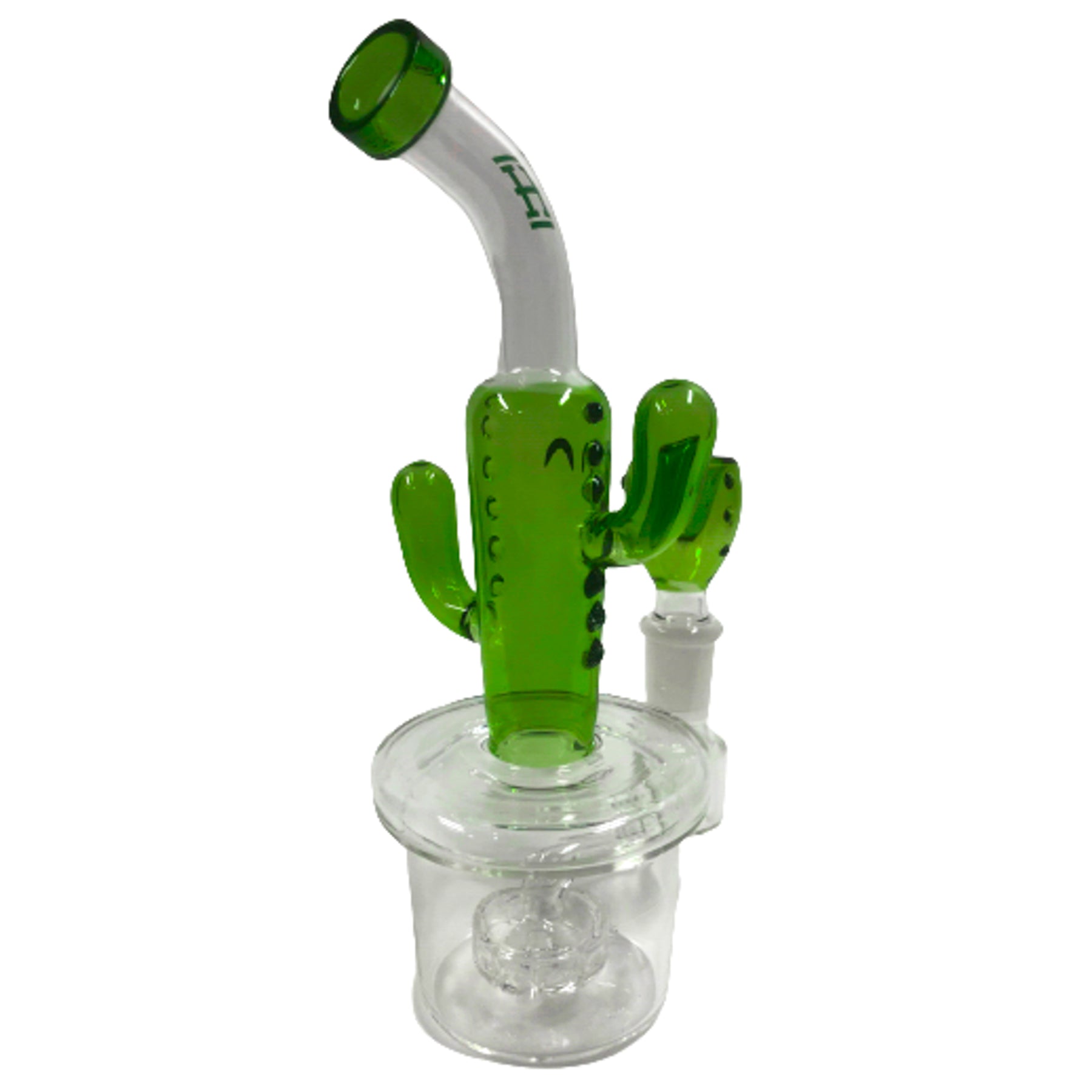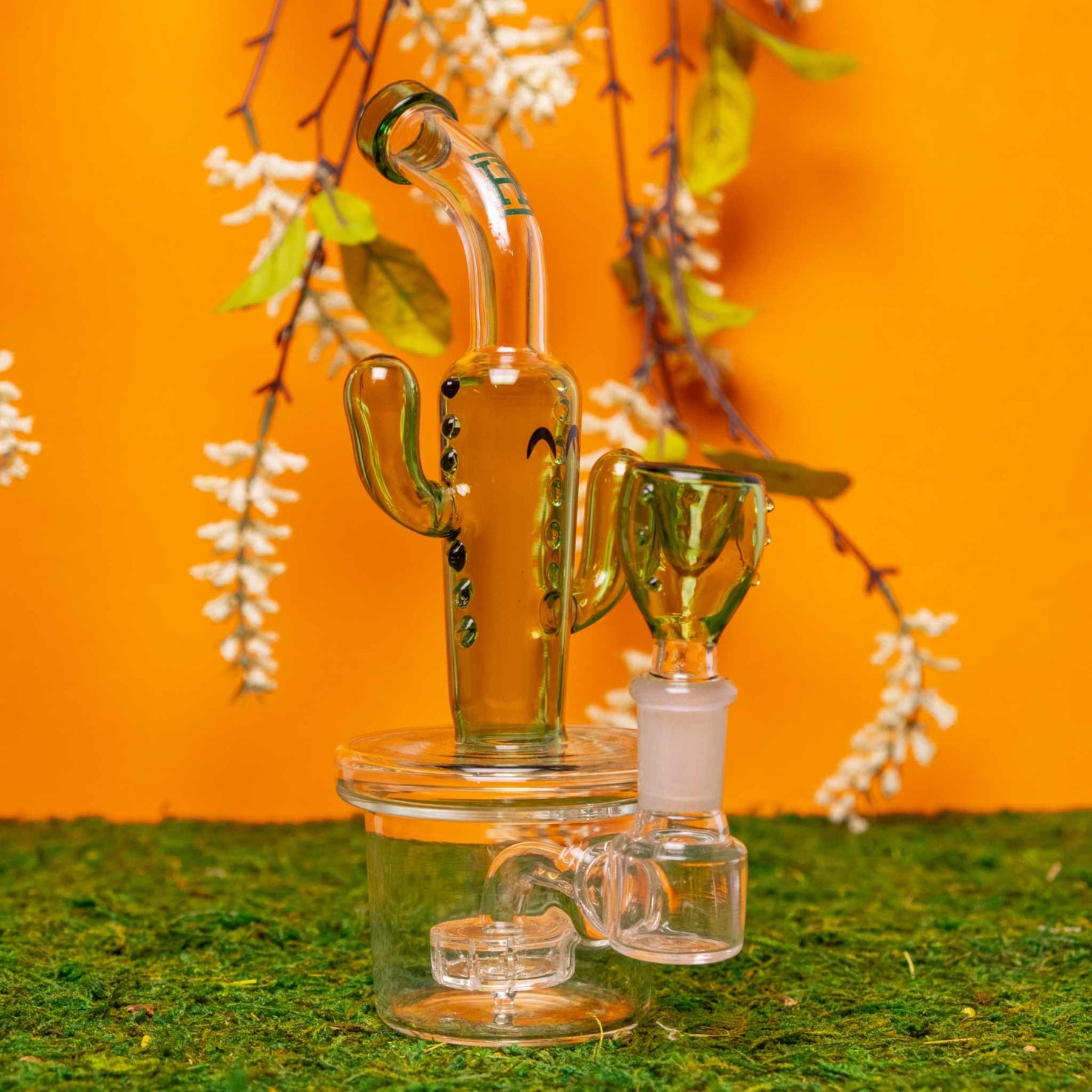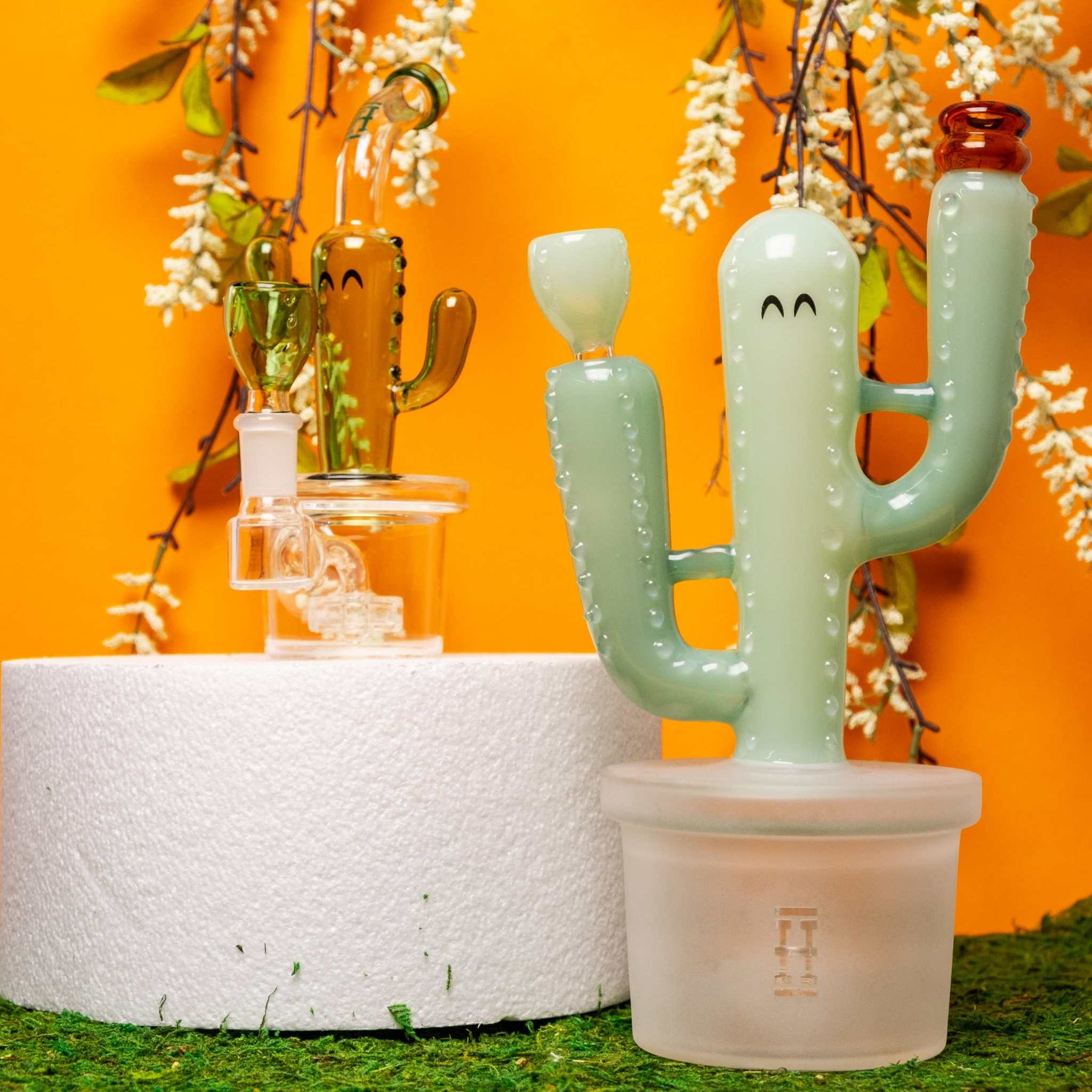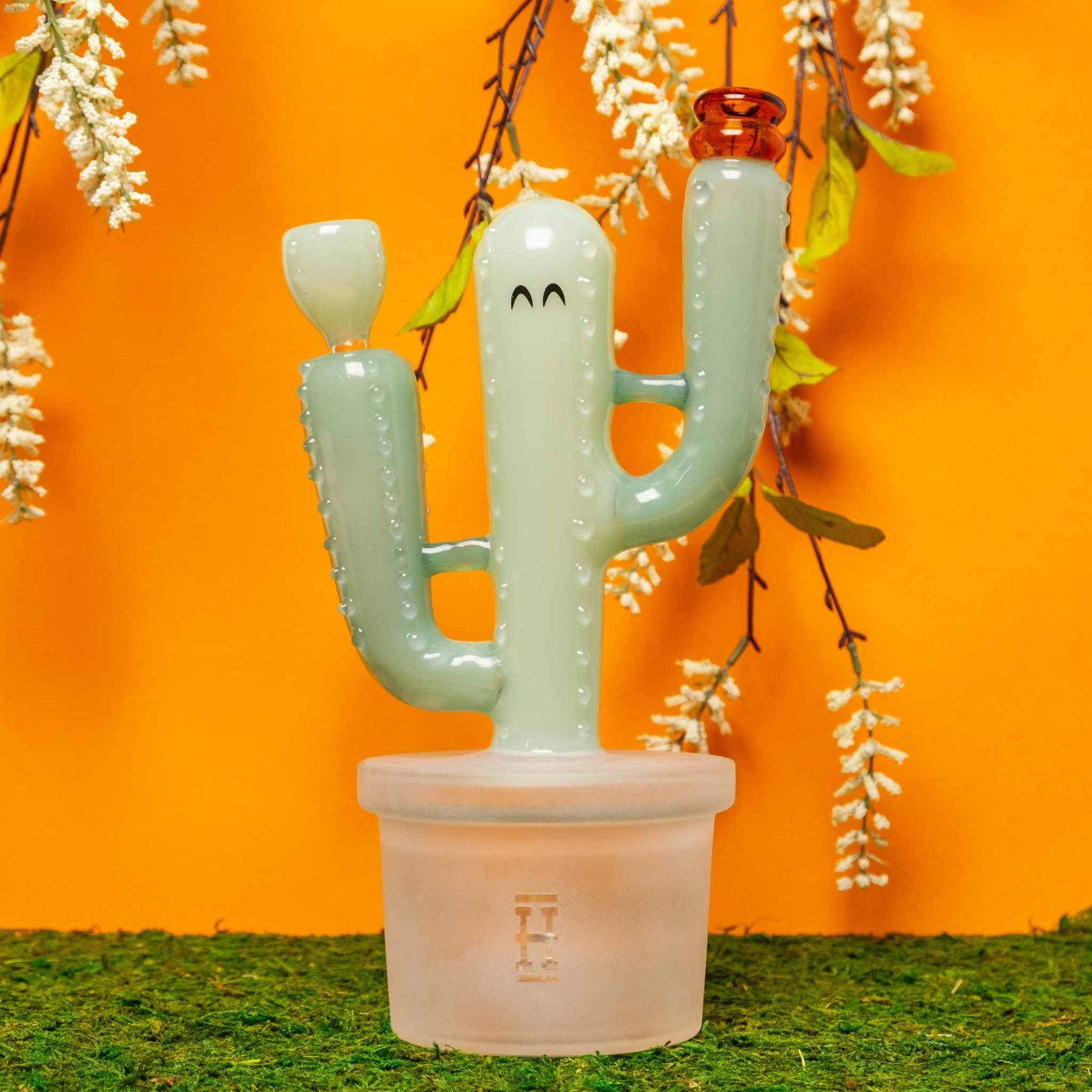 The cactus bong by Hemper has to be the coolest highly functional piece to have in your living room table. The cactus jack bong comes in two different sizes and design styles, both which look very unique. They have a sturdy planter pot base that makes the bong look like a cactus growing out of a pot to smoke your pot out of.
Cactus Jack Bong Features:
The Hemper cactus jack bong has a translucent green glass design with a clear base shaped like a pot. It comes with a matching bowl also made to look like a little cactus. The hand blown cactus figurine looks incredible and the base features a showerhead percolator for smooth hits.
Cactus Bong XL Features:
The XL Cactus Bong is by far one of the most unique pieces that you probably wont find at smoke shops or see your friends with it. This is because they are a rare find and those who get ahold of one can appreciate having a piece of art and a functional bong in one. This cactus bong has a solid light green colored body with two cactus shaped arms and a white base that has the Hemper logo imprinted on it.
Got the XL(:
I love how I can have it at my kitchen table and it looks like a pretty ornament and not even a bong! Lol I've been taking massive rips off of it and all my friends are asking where I got it, I've been gatekeeping Goldenleaf Because I don't want them to get it too hahaha.