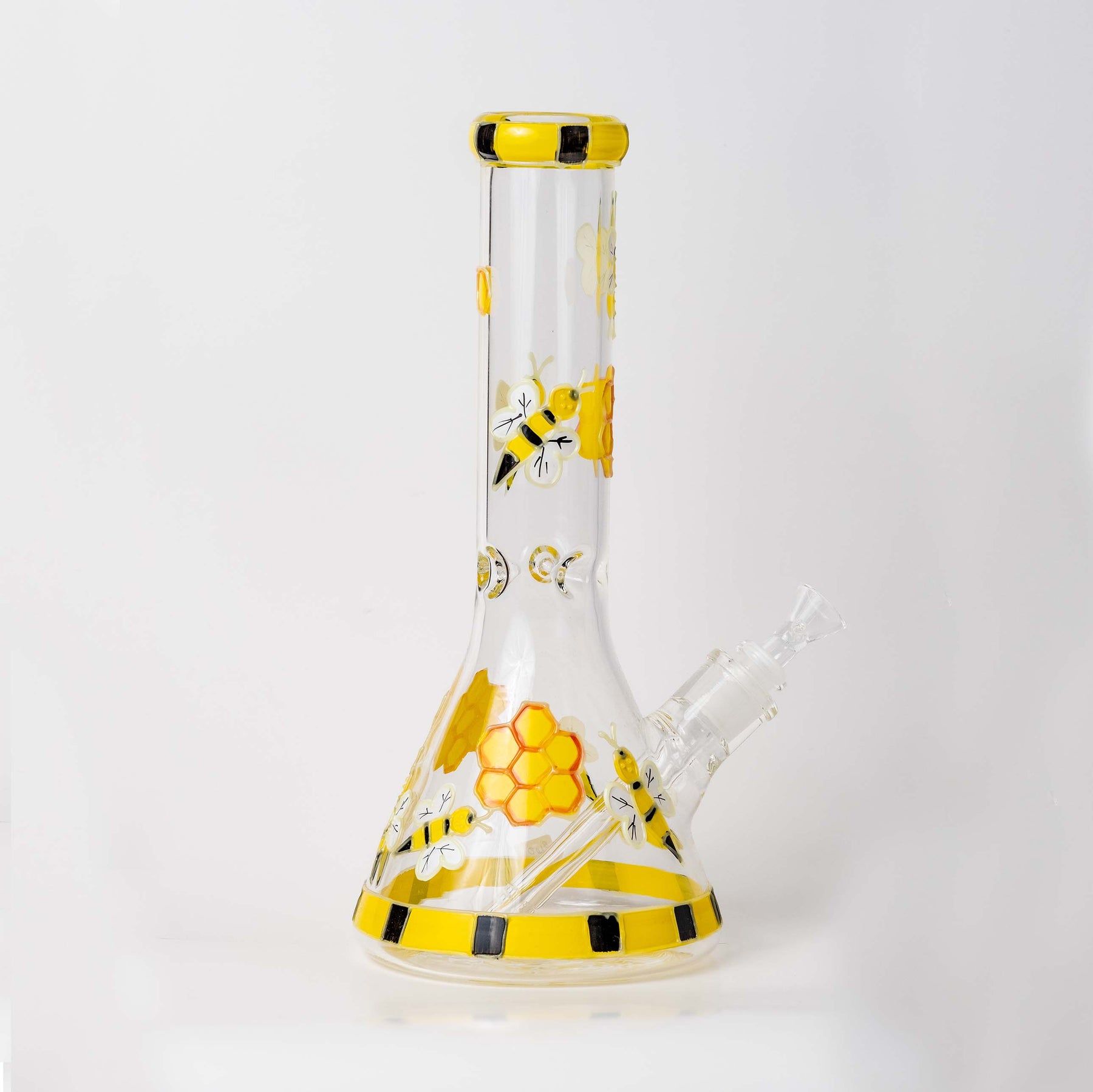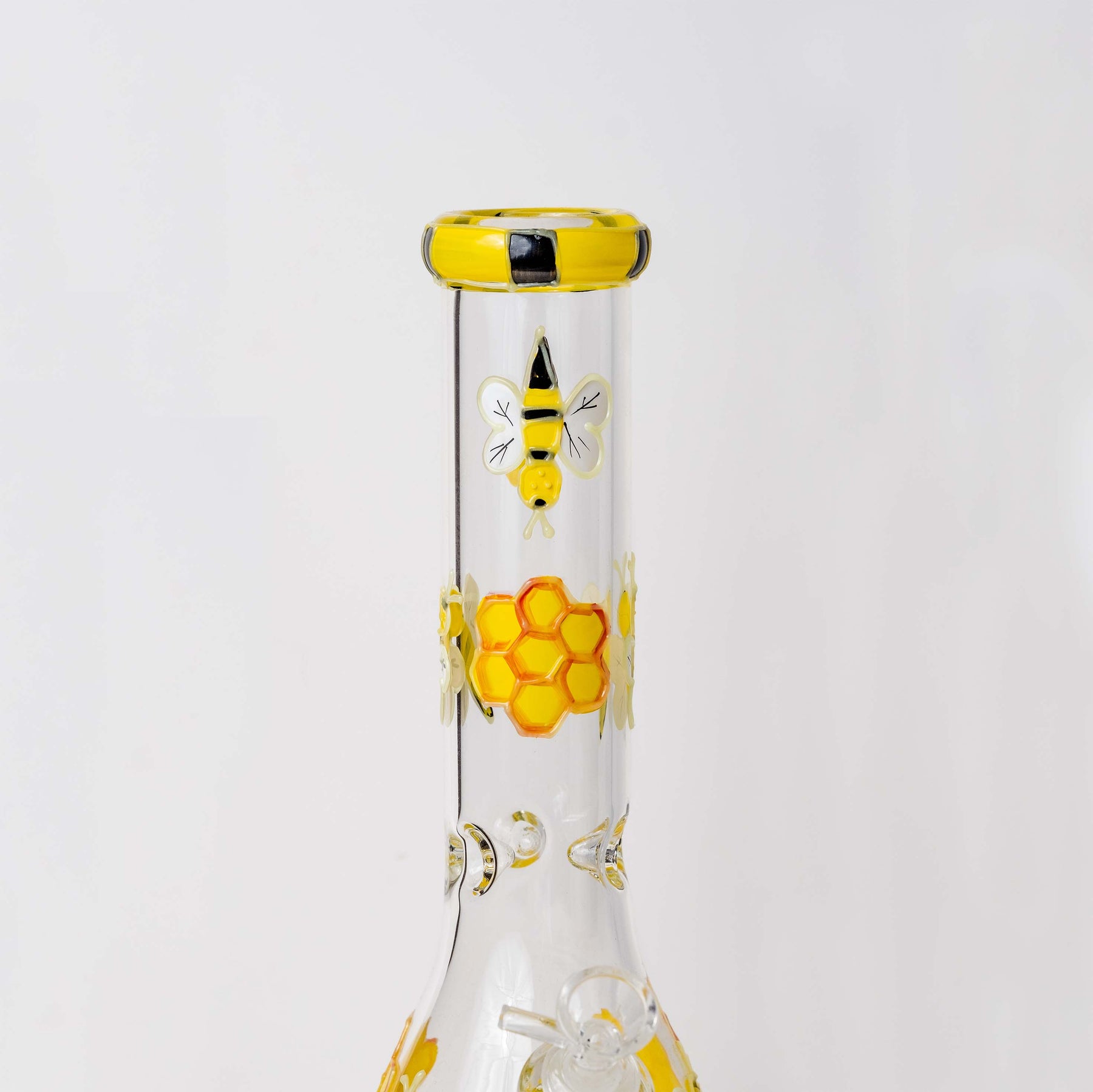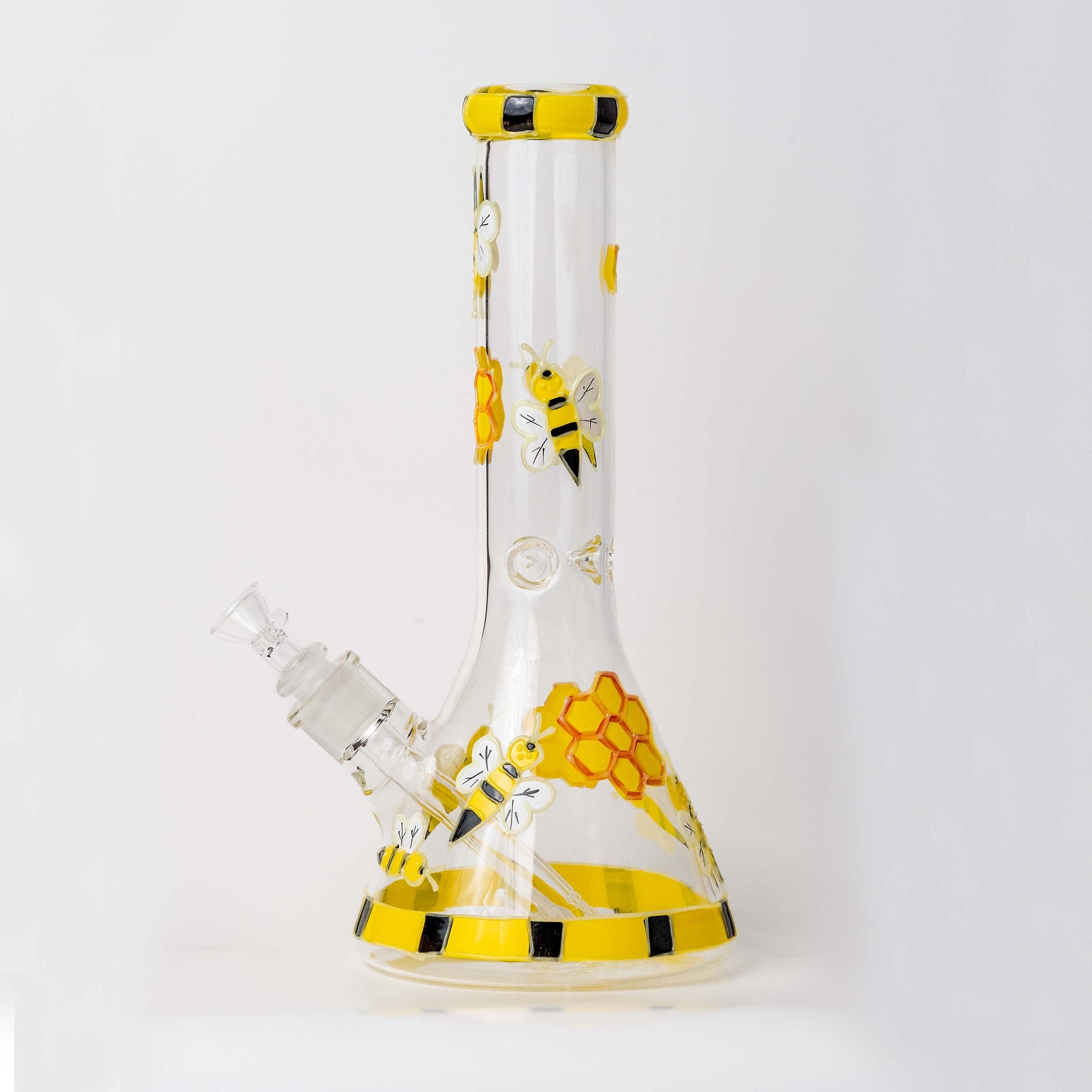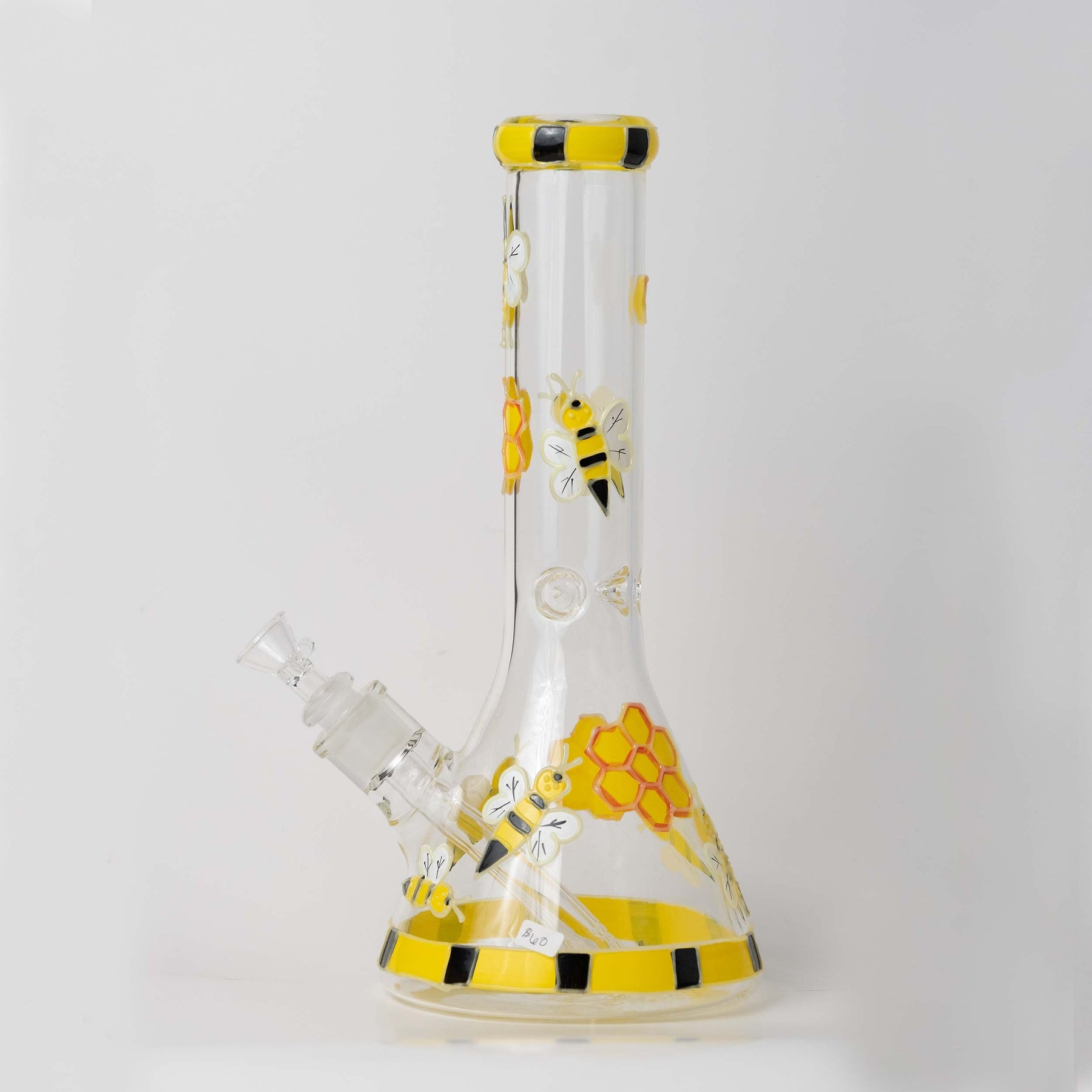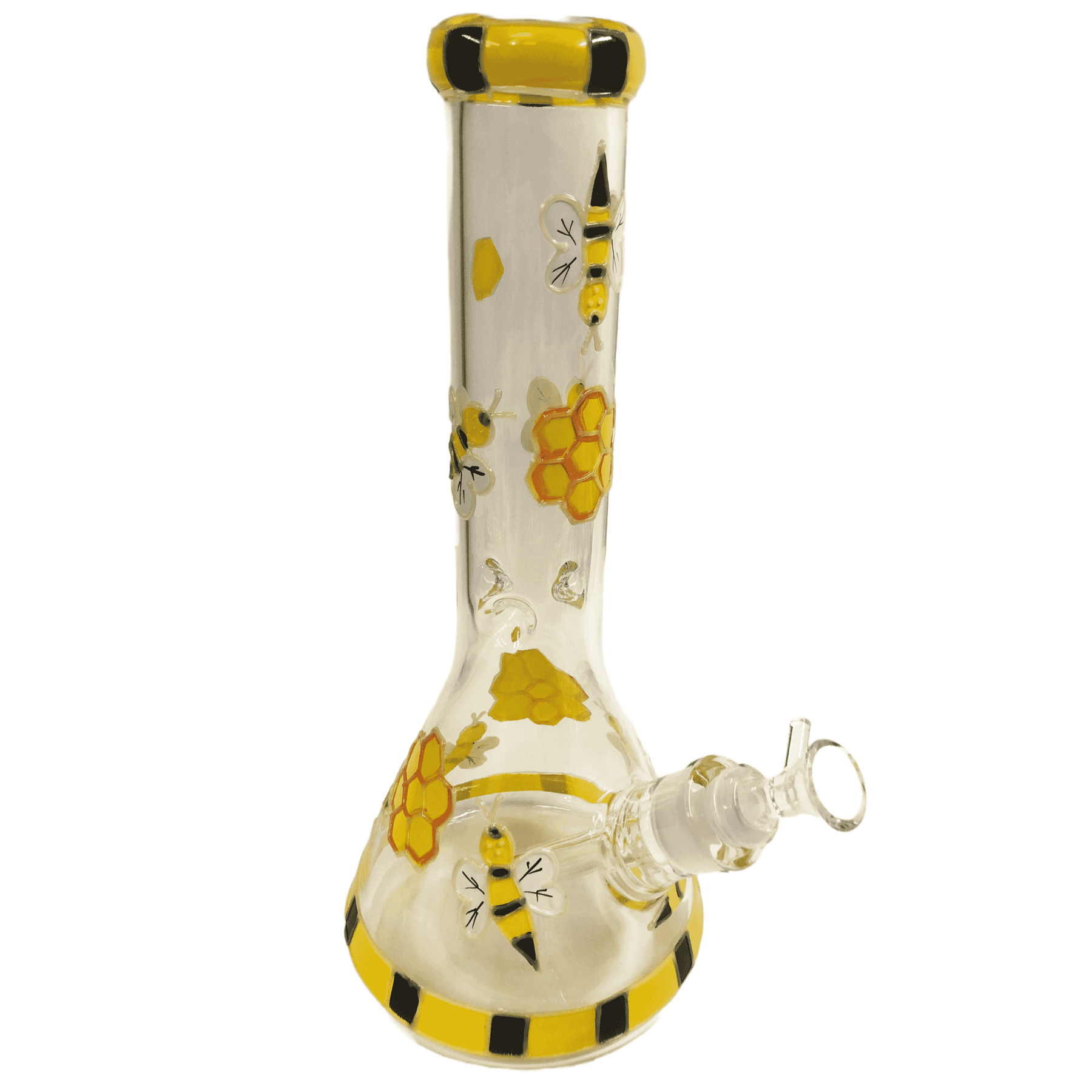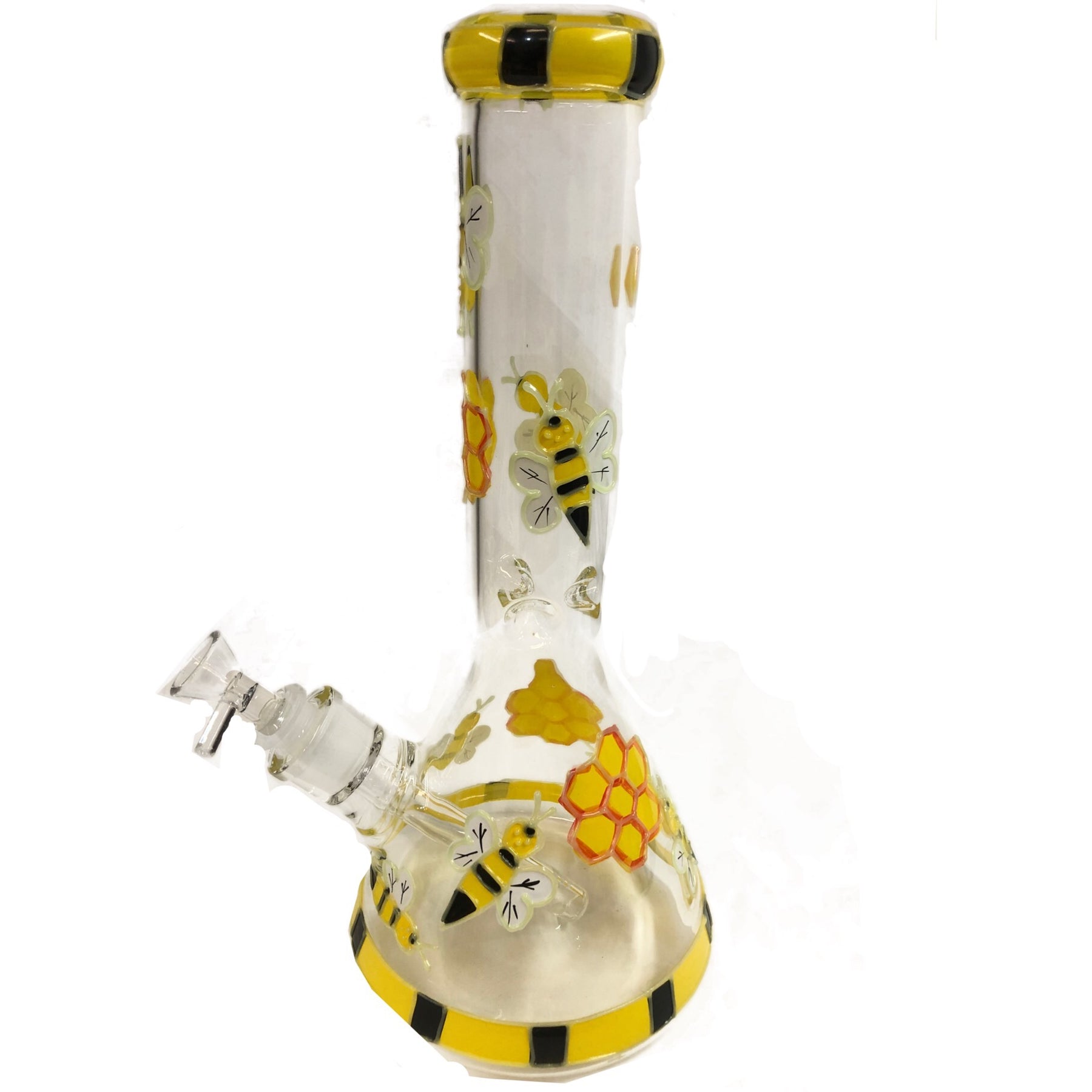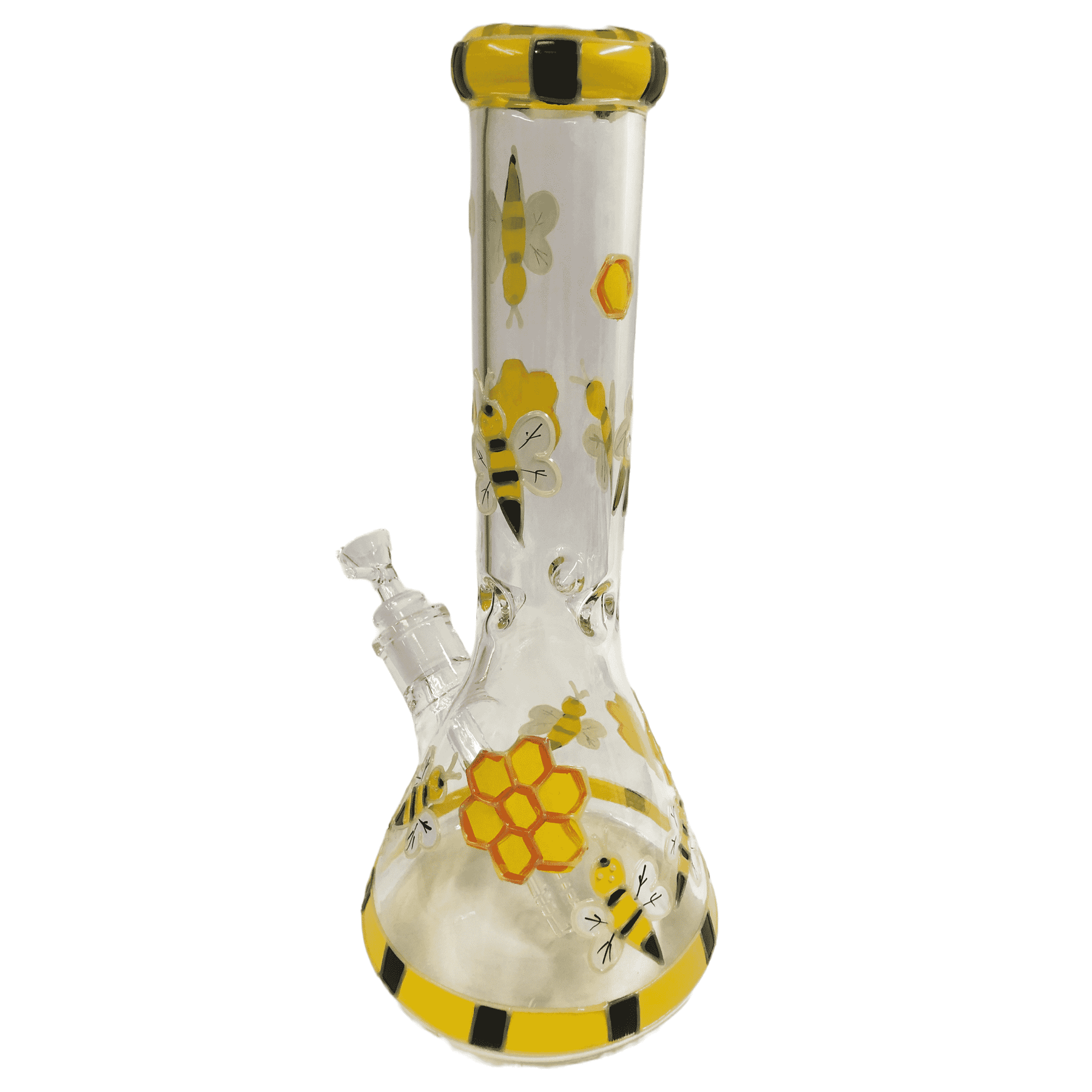 The Bee bong is one of the most precious bongs one can have in their collection. It has a cool bee with honeycomb design that will put a smile on your face every time you see it. It has the shape of a traditional beaker bong with the added uniqueness of being covered by honeybees. 
Cool Features of The Bee Bong
What we like the most about the Bee Bong is that it is hand painted which makes every single one of them unique. In addition to this, it is highly functional due to the fact that it is shaped like a traditional beaker bong that we all love. The water chamber is large and it holds a significant amount of water. The Bee Bong is 10 inches tall which makes it the perfect size to take big smooth hits. Complete with an ice catcher and a nicely sized bowl, this Bumble Bee Bong is ready to become your new daily use glass piece and deliver a nice buzz. 
Fast Shipping
Got here way faster than I anticipated which for me is a good thing. The glass is quality and I love the design, definitely hand painted as I can feel It when I touch over the glass with my finger. 10/10 would buy again.