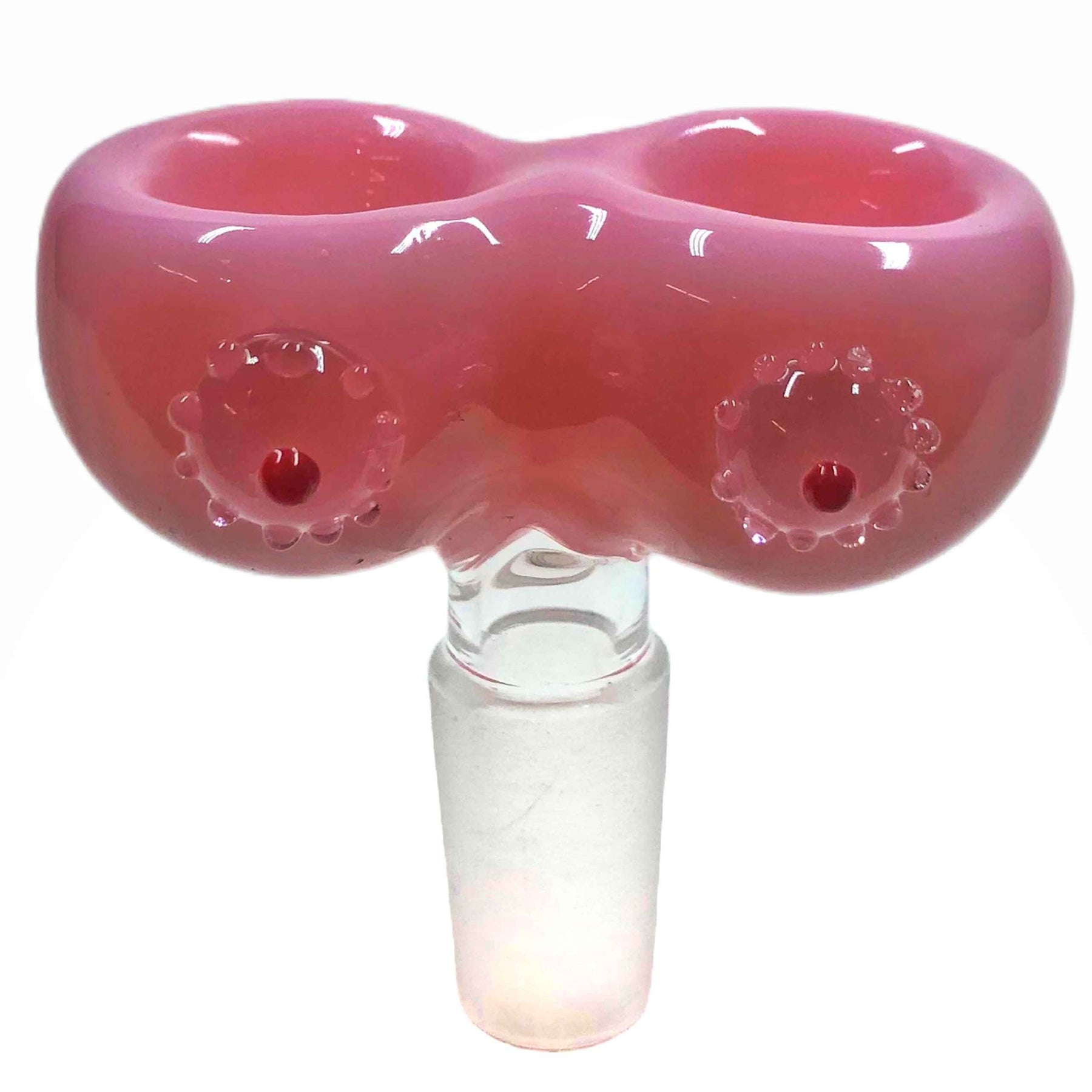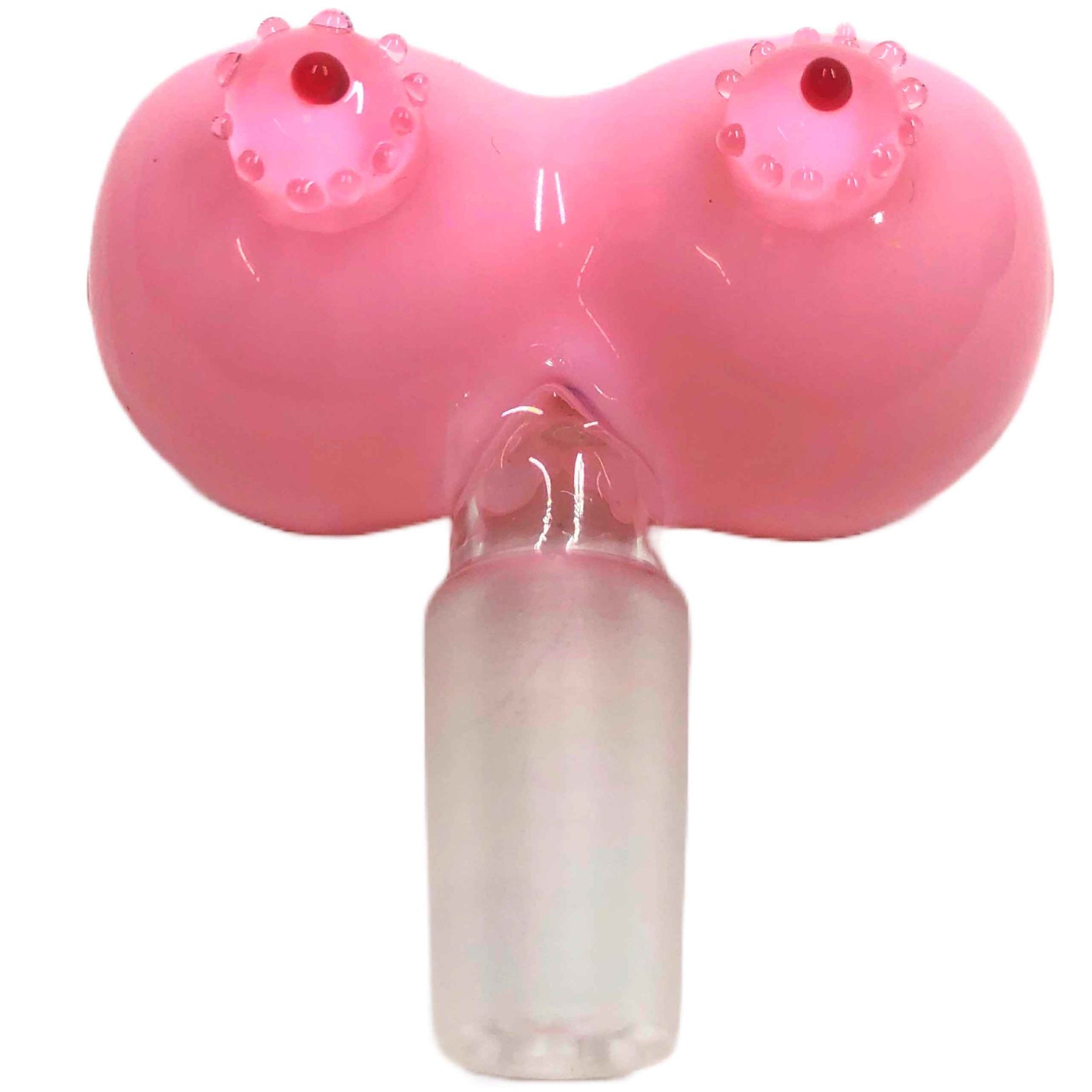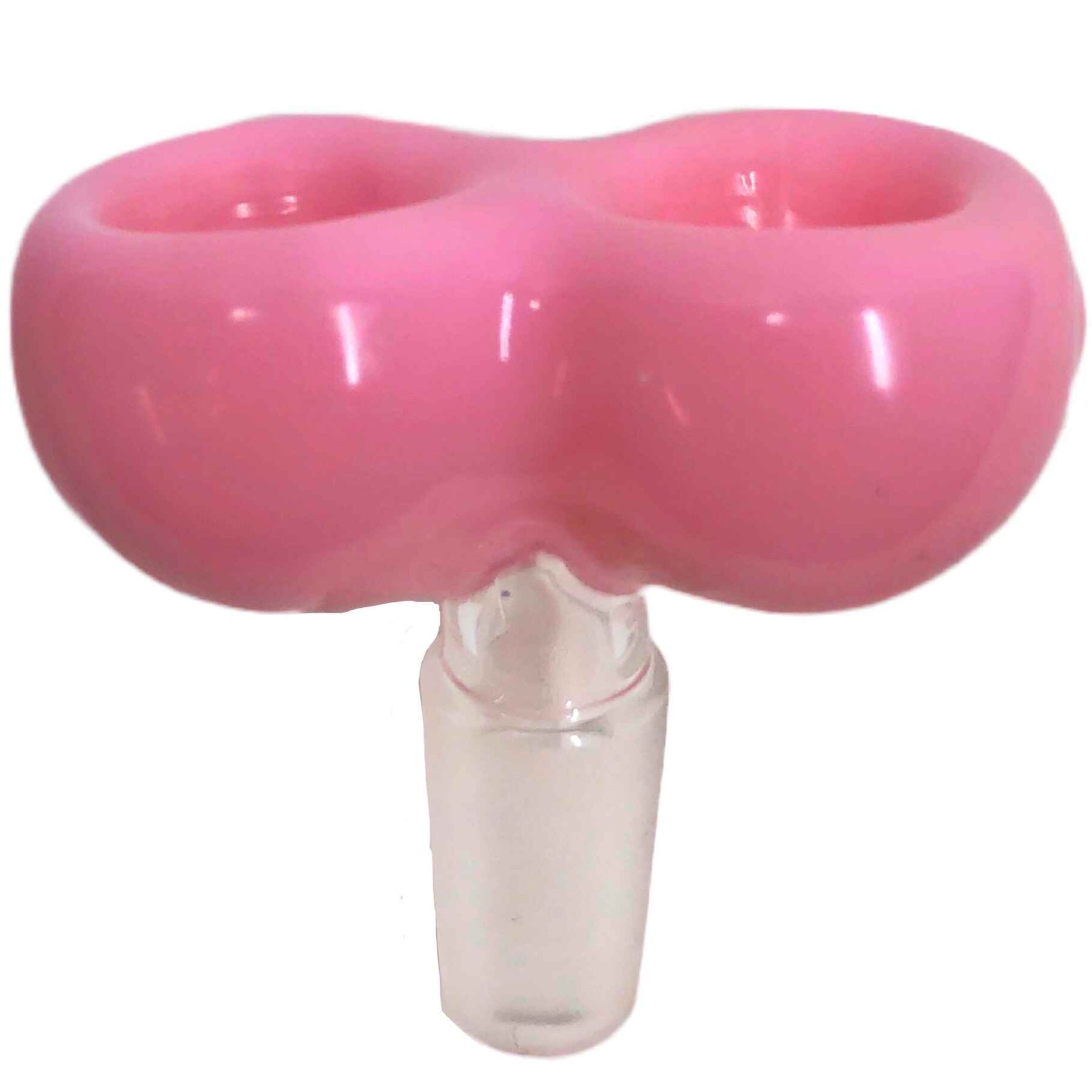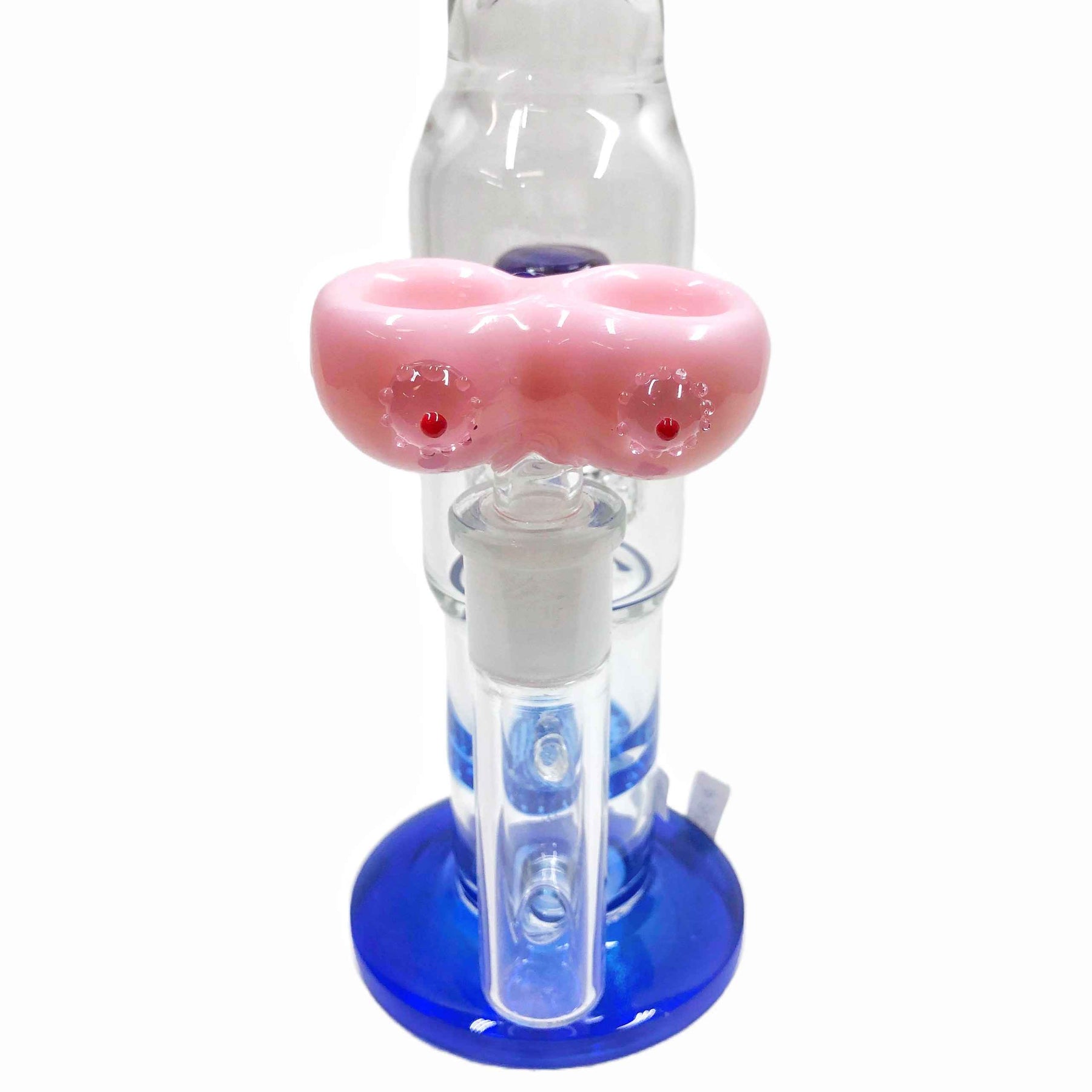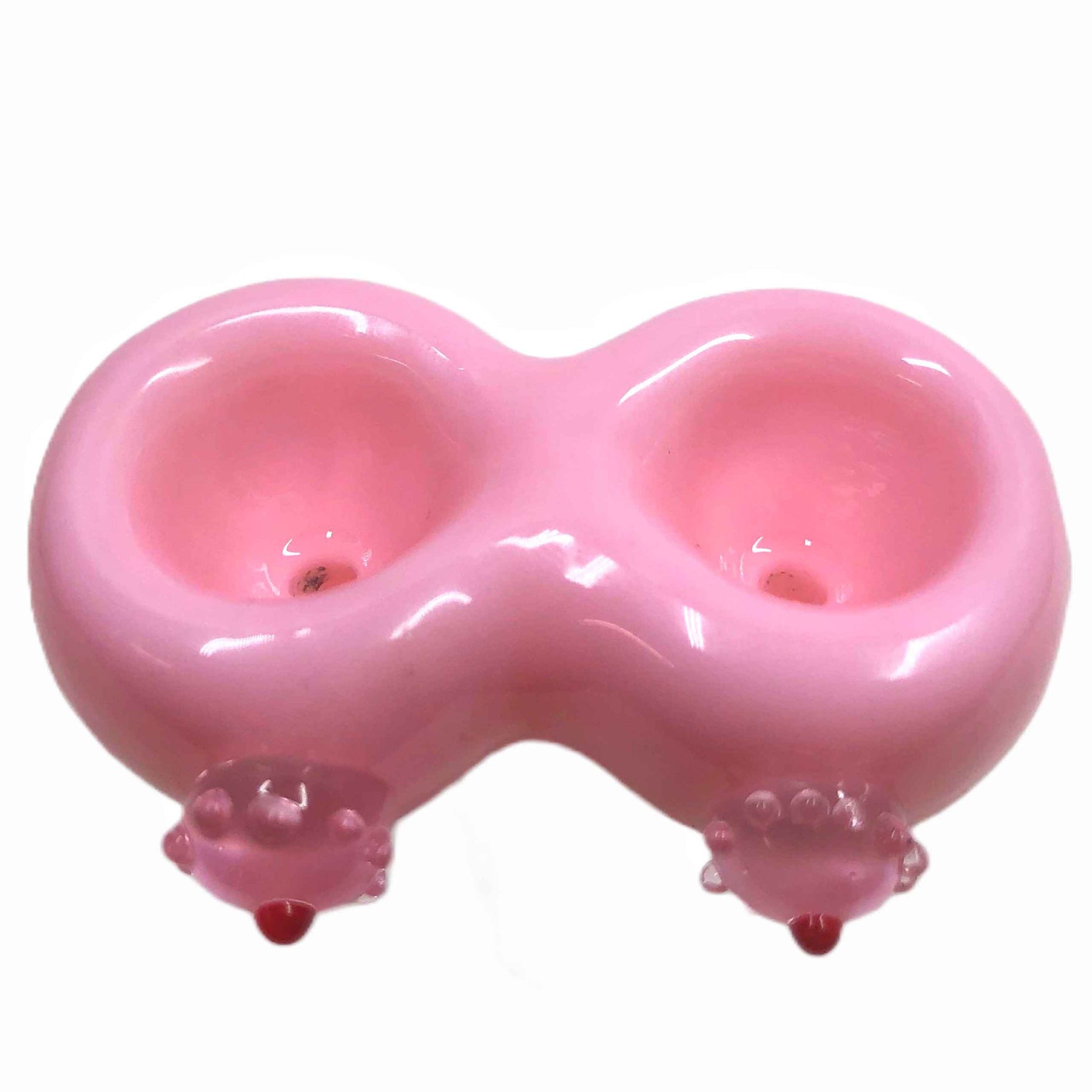 Male? Female? Everyone loves boobies! This bowl piece will get a laugh every time you bust it out.
This boob bowl is the perfect piece for someone who wants to spice up their smoking setup. It is made of high quality glass and comes with two joint sizes: 14mm (standard) and 18mm (large). 
In addition to its one-of-a-kind design, this bong bowl also features a unique functionality. The boobies bowl comes with two holes, one for each tit! This means you can pack twice as many herbs, leading to a smoke sesh that is twice as awesome. 
This bong bowl also makes a great gift to all boob enthusiasts. Get your friend something they will love and always remember. 
Features of the Boob Bowl:
Two sizes: 14mm and 18mm

Bright Pink Design

Handmade

High Quality Glass

2-in1 bowl design 

Fun Gift

Best Price