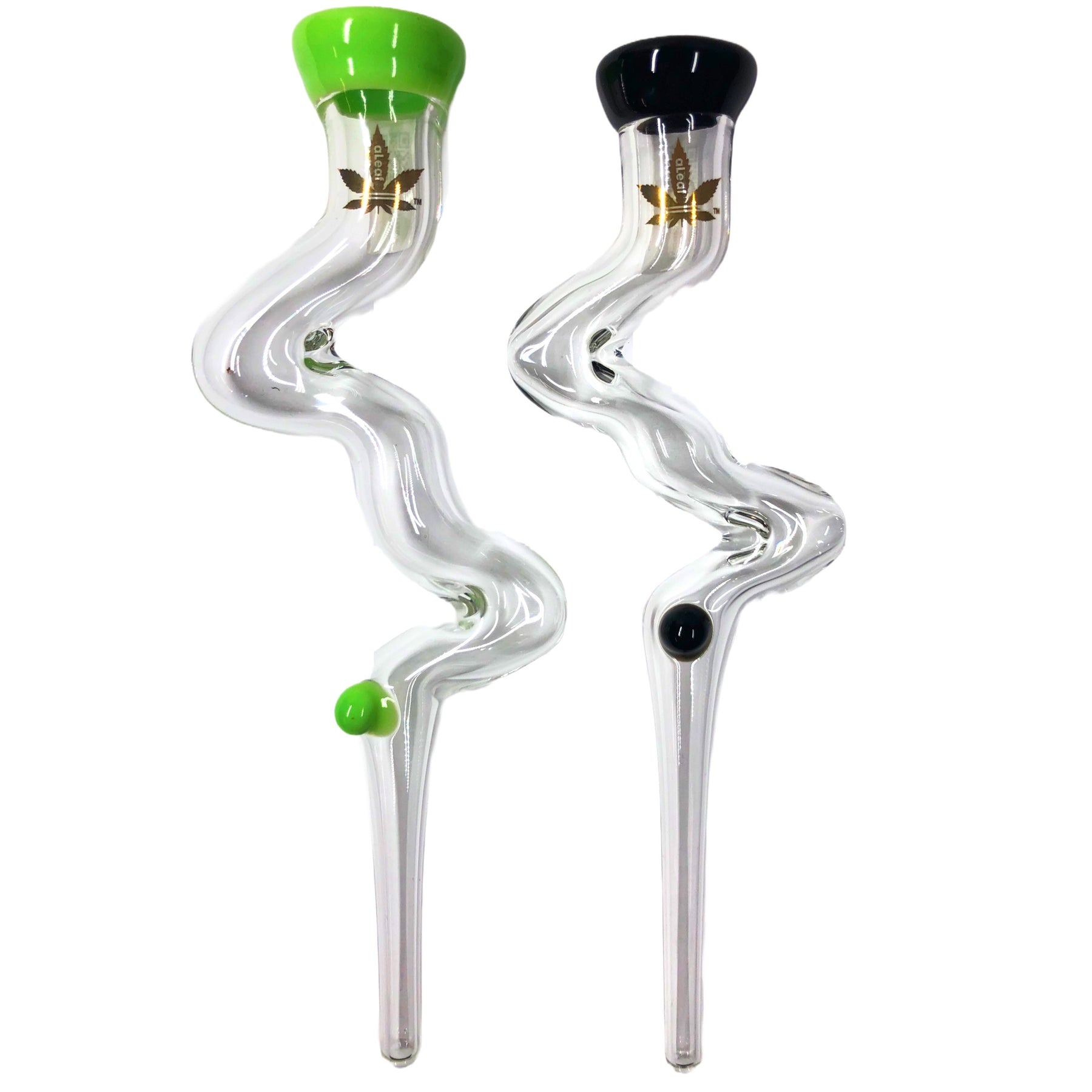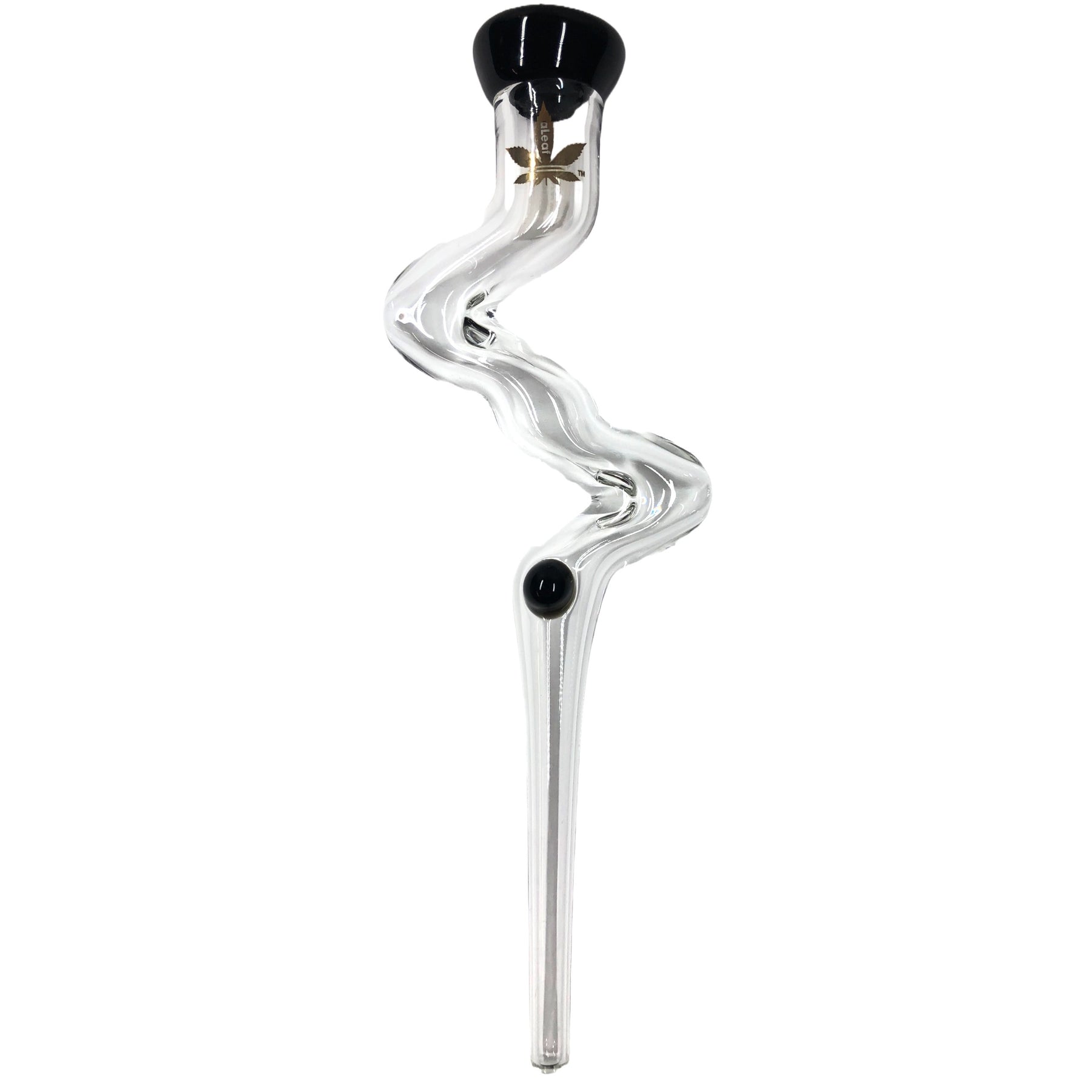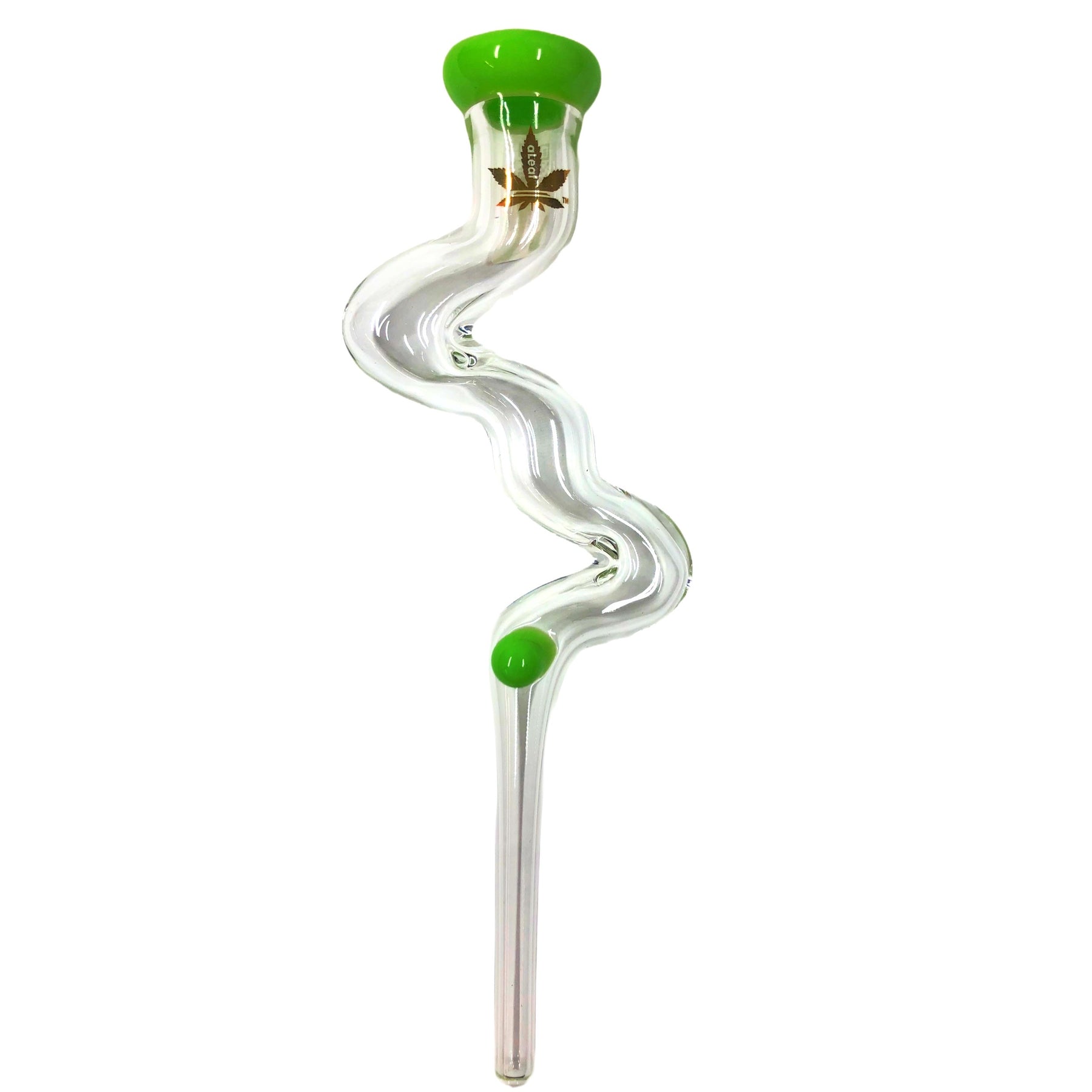 aLeaf Winding Glass Nectar Collector
Known for their premium glass pieces, aLeaf has introduced a whole new concept to the market with their winding glass nectar collector. This product uses a unique smoke filtration process by increasing the surface area in which the smoke travels. Rather than getting a straight line of vapor to your lungs, the zig-zag design works by diffusing and cooling the smoke. 
Besides the unique design to this product, this winding nectar collector has a sturdy and premium feel to it. It is made from thick borosilicate glass from a reliable brand we know and love. It is hand blown so the exact shape may differ slightly. This product is currently available in two colors: green and black. 
Here at Golden Leaf, we offer a wide selection of premium nectar collectors for the best prices you will find on the internet.
Click here to view our selection of nectar collectors.