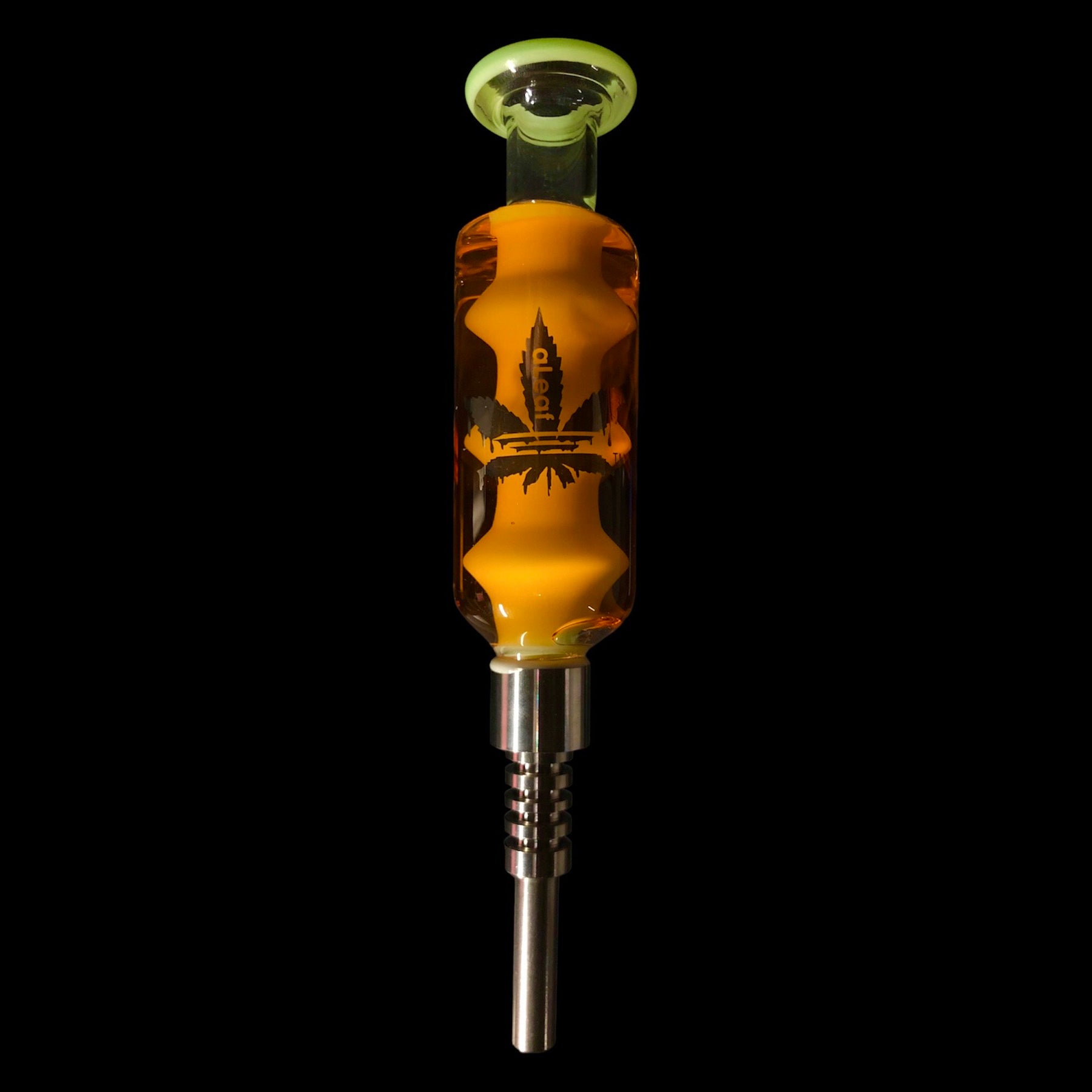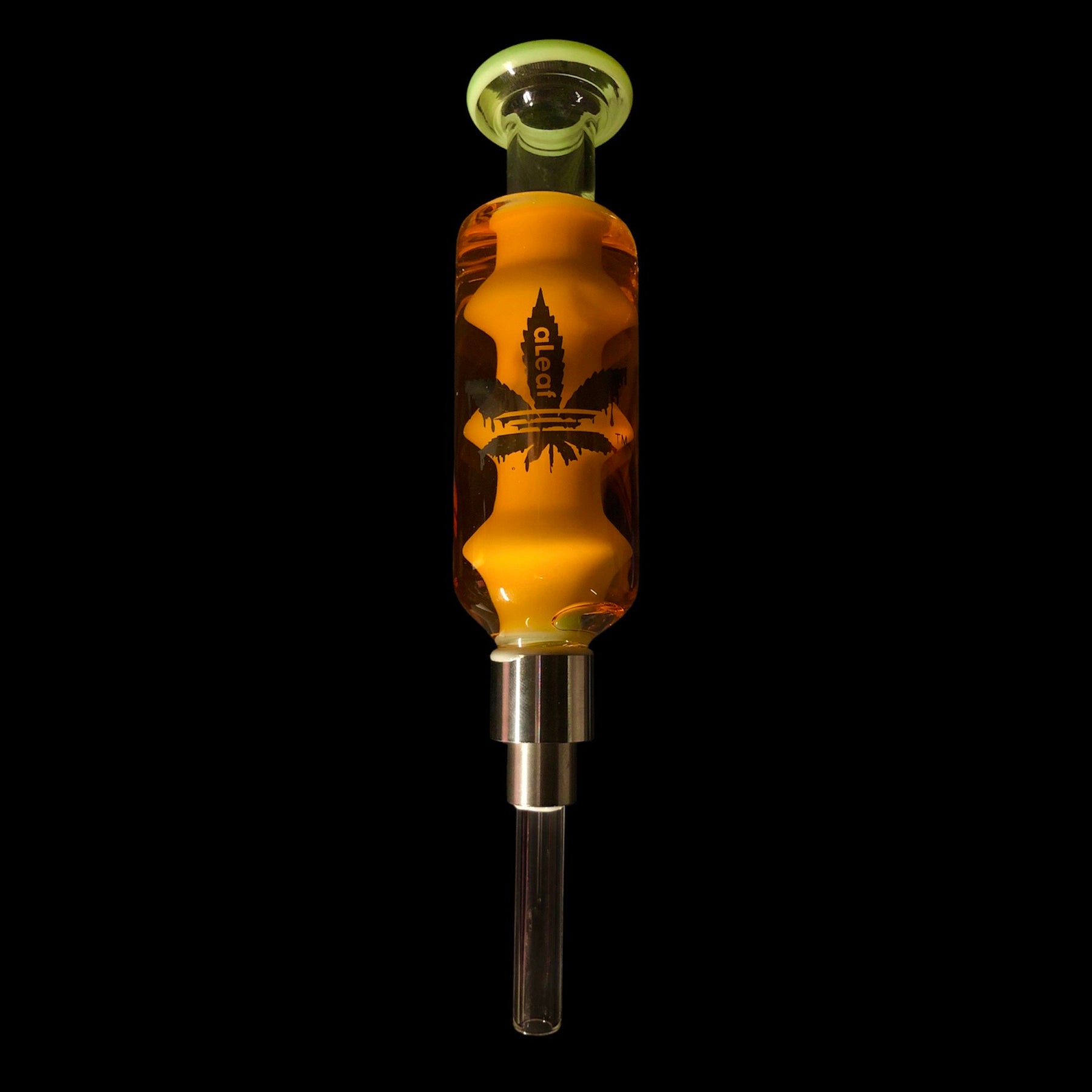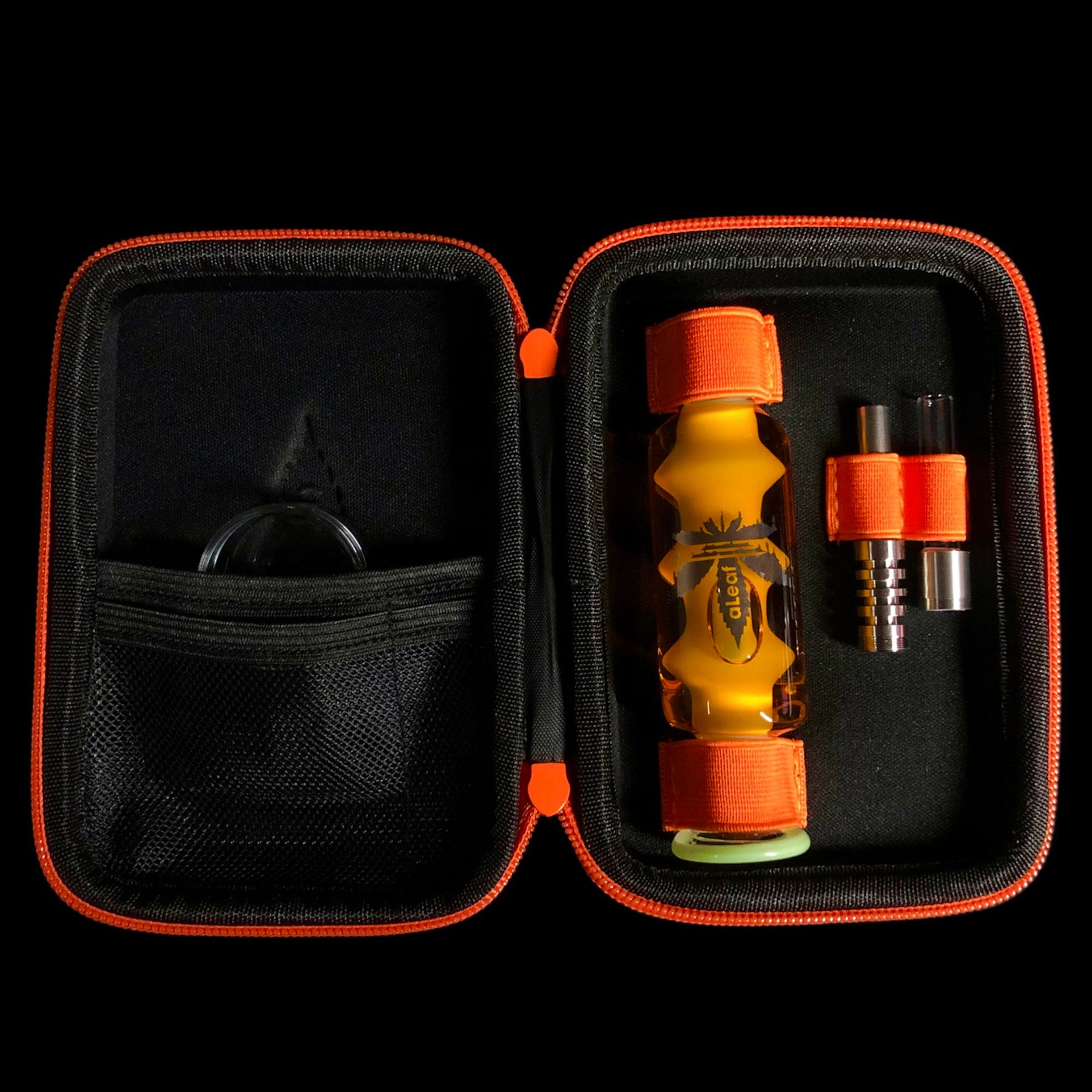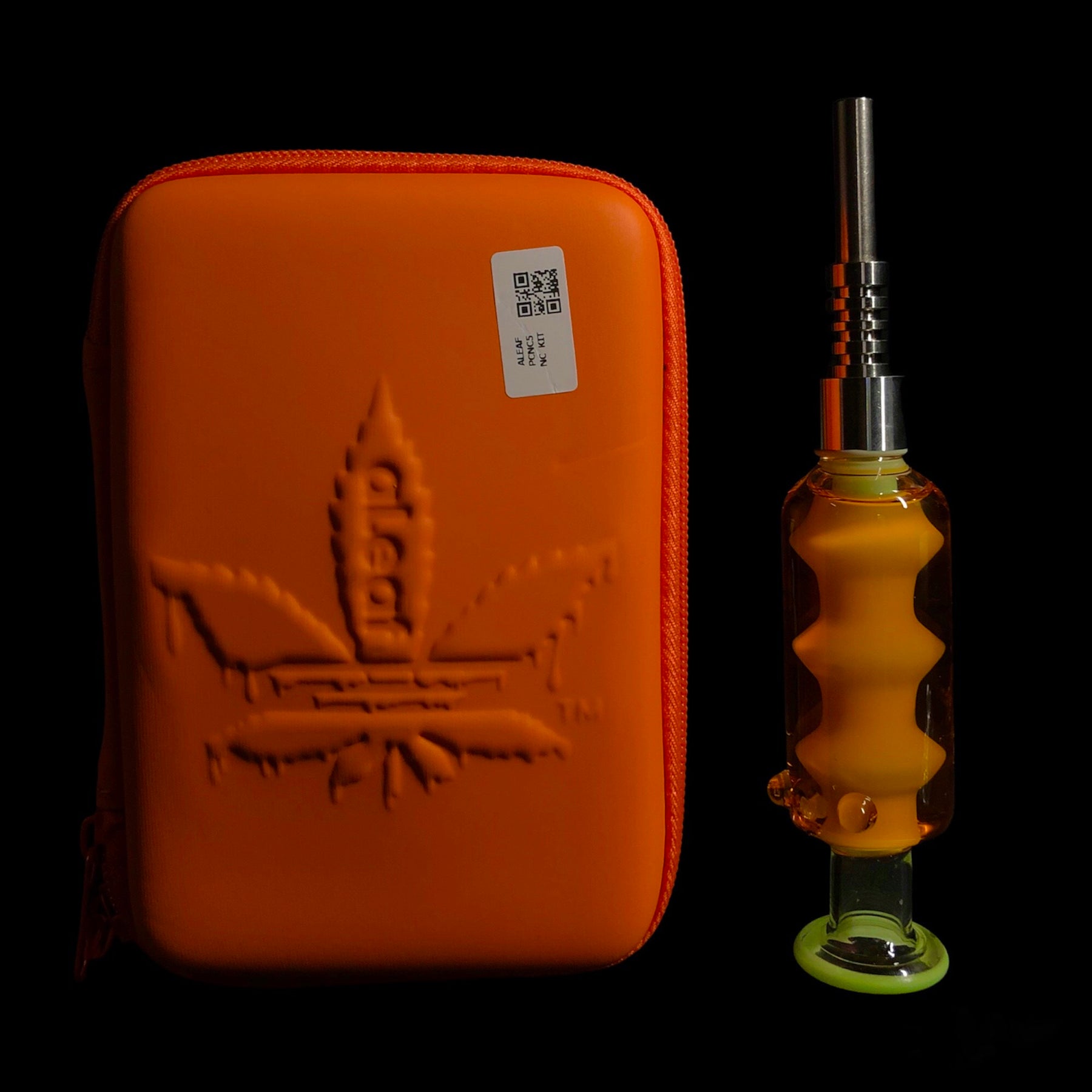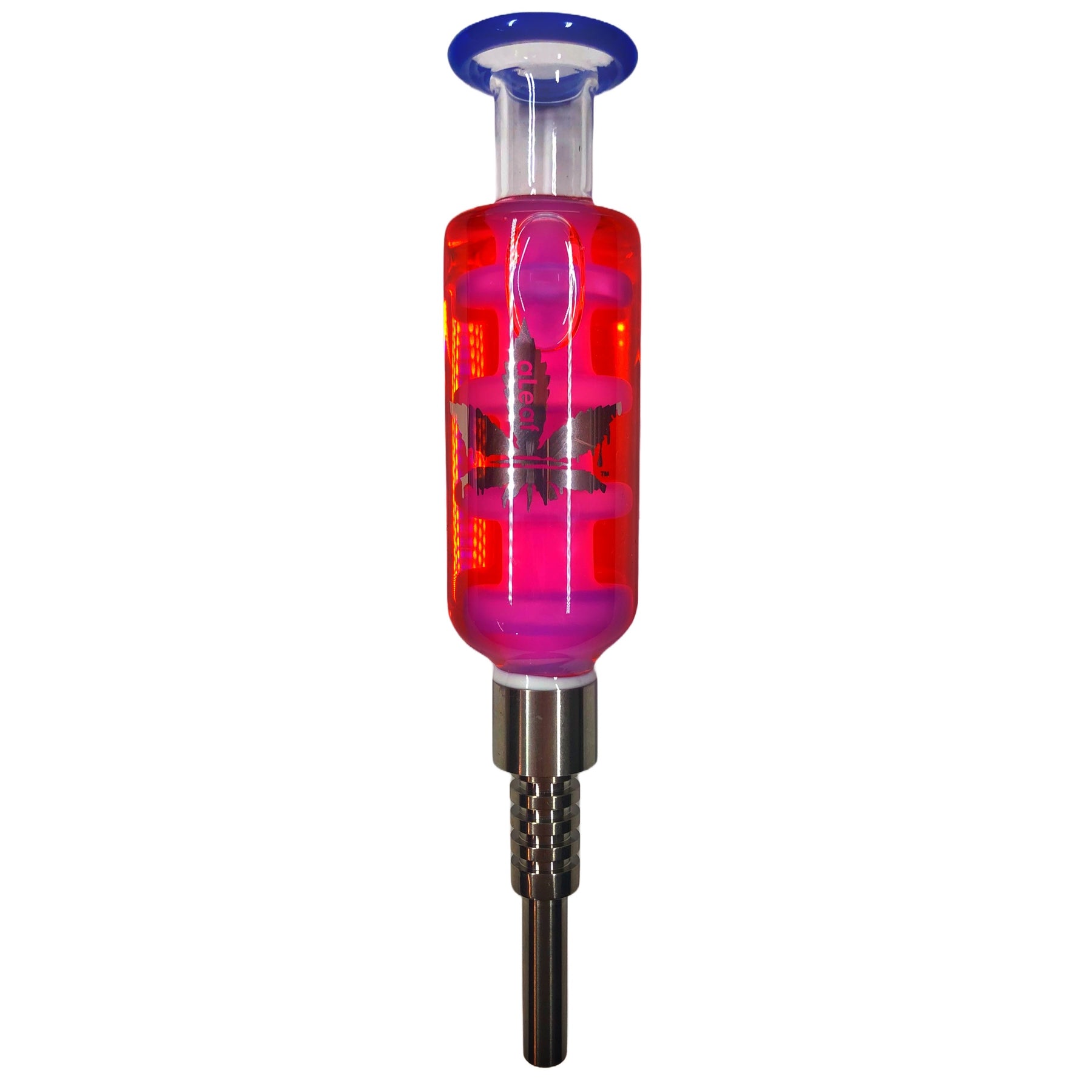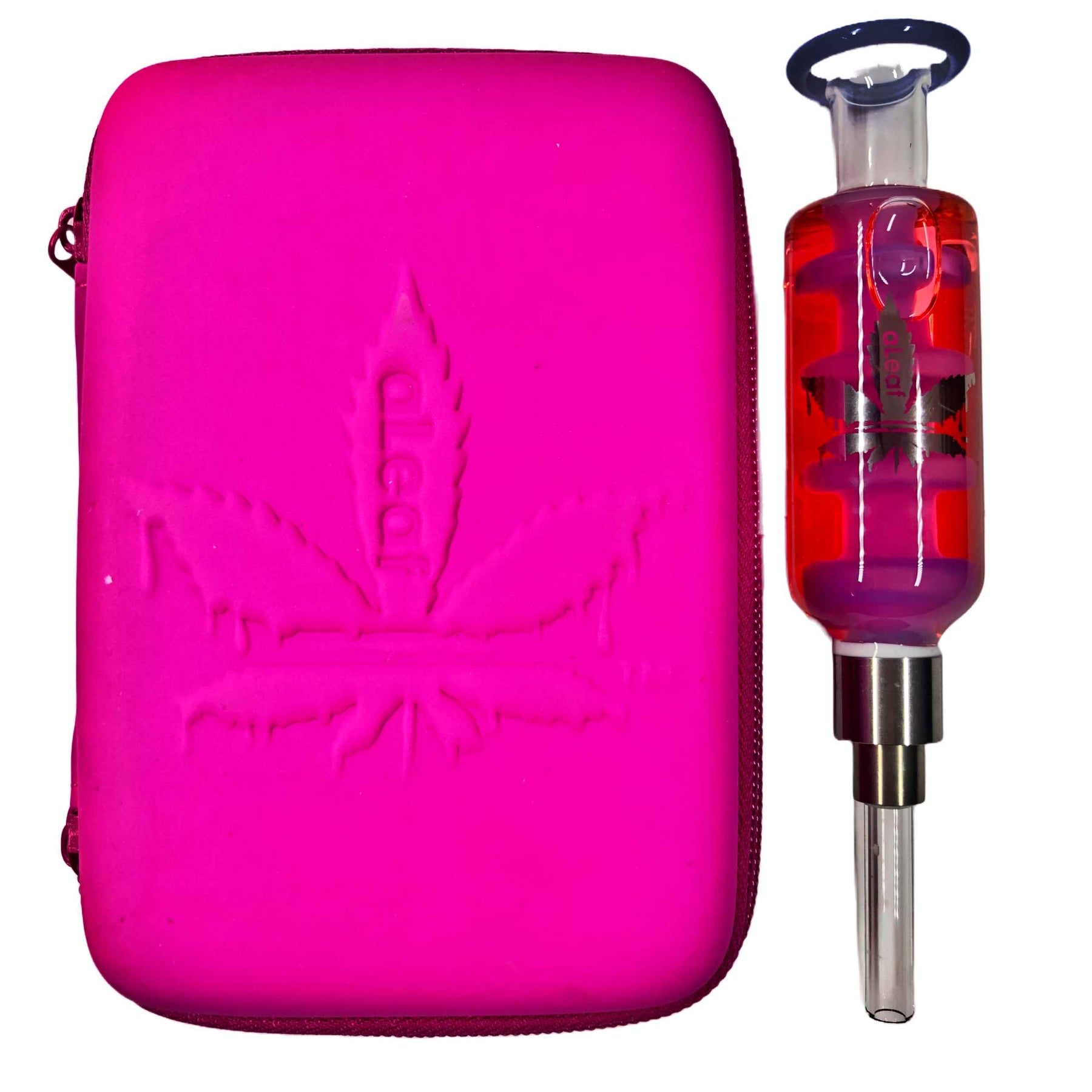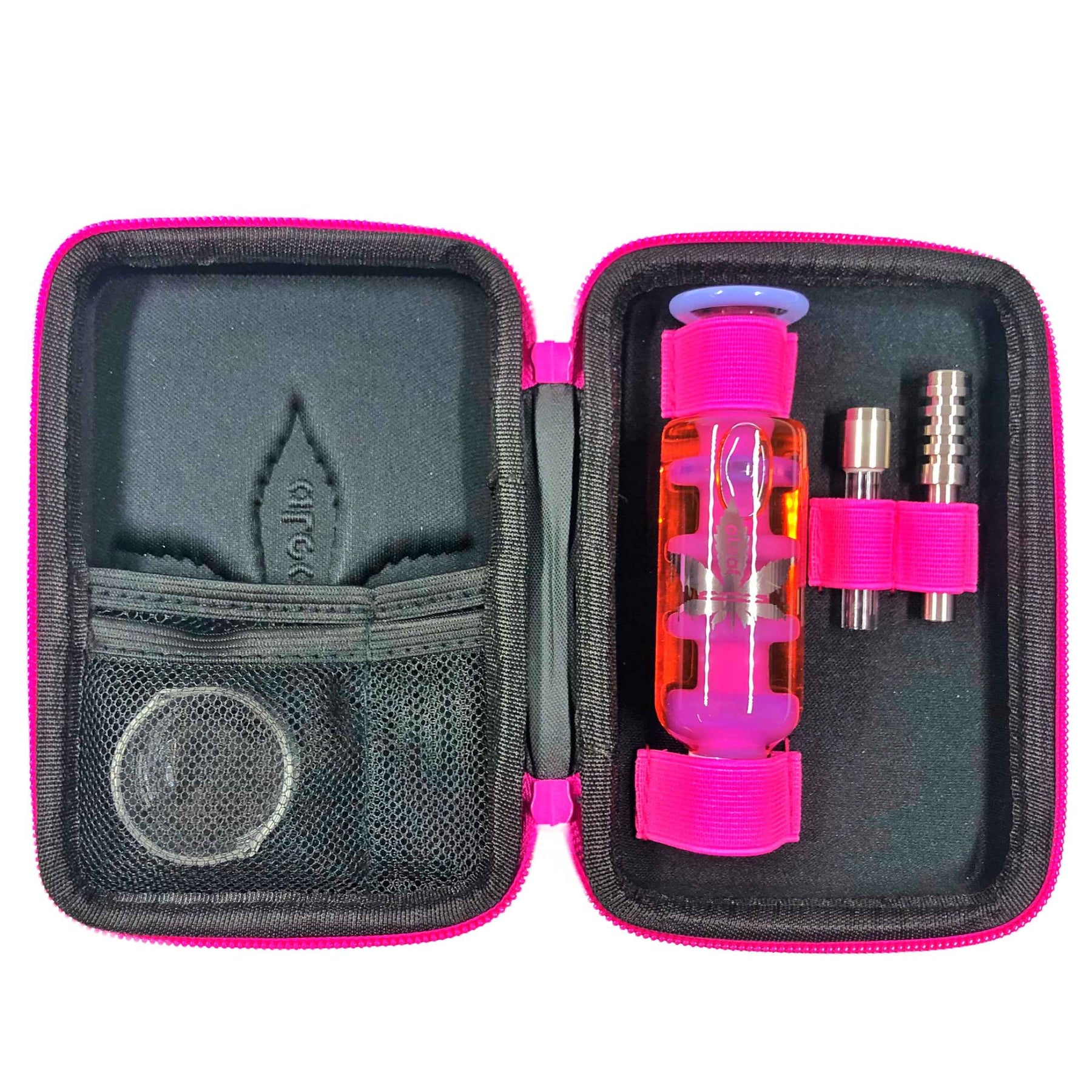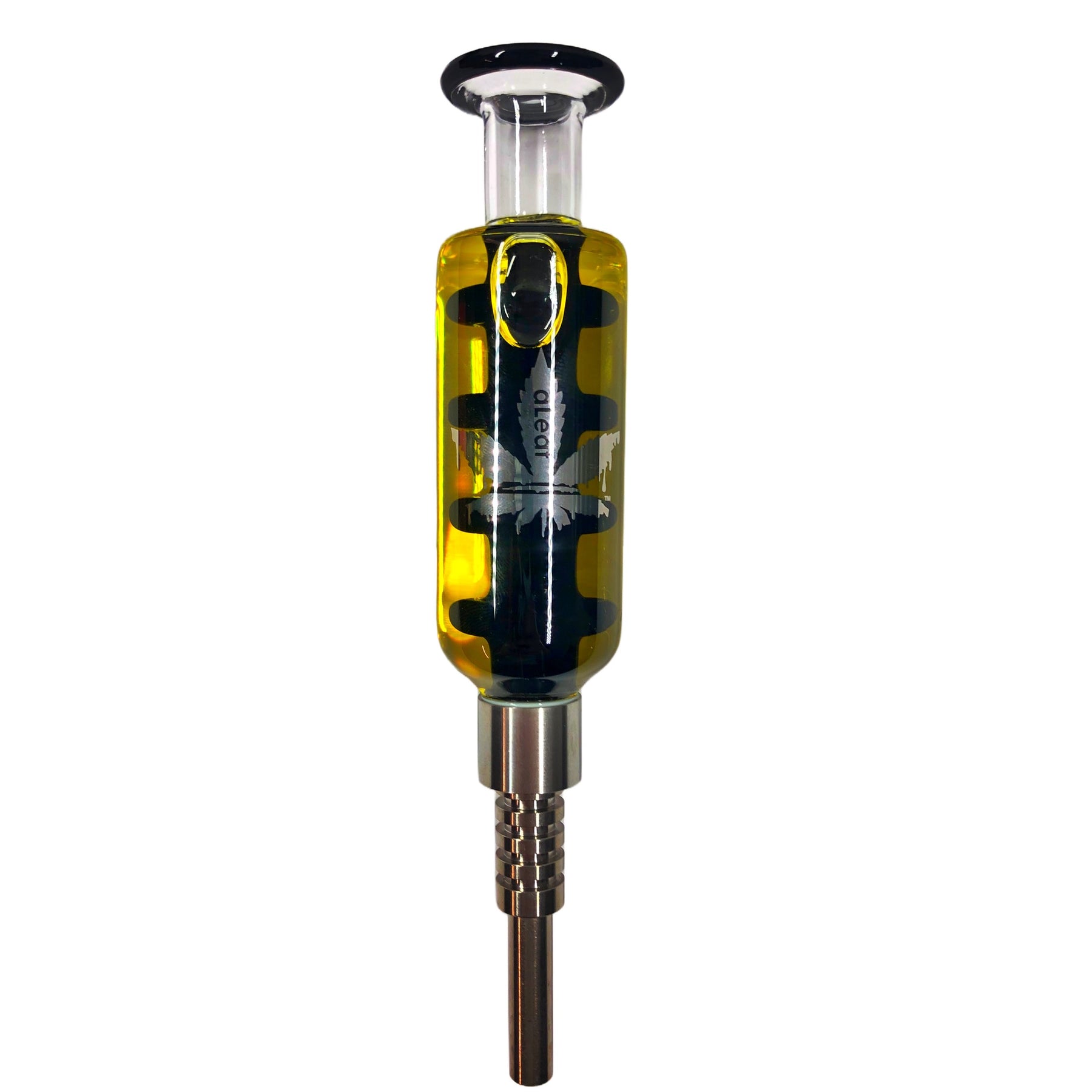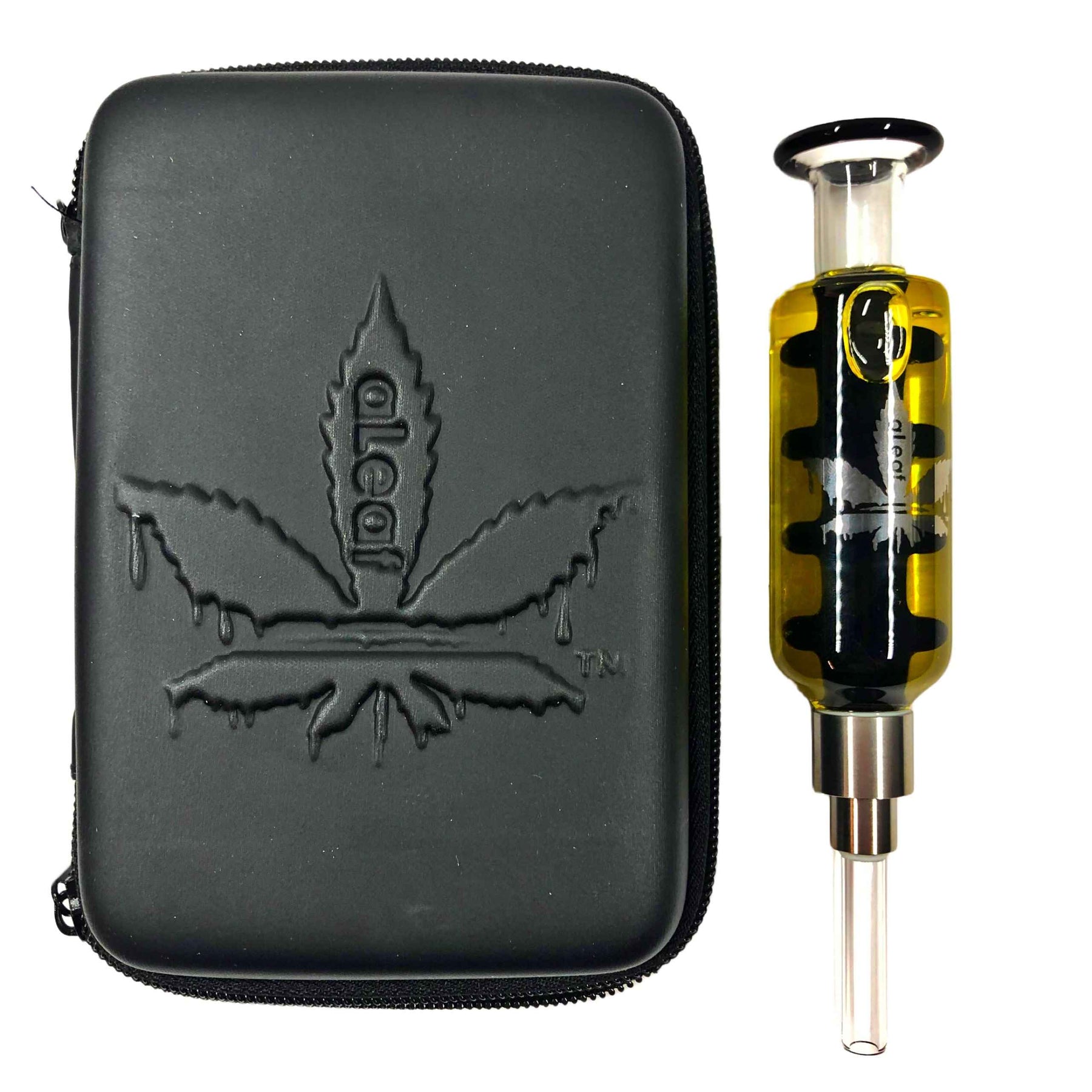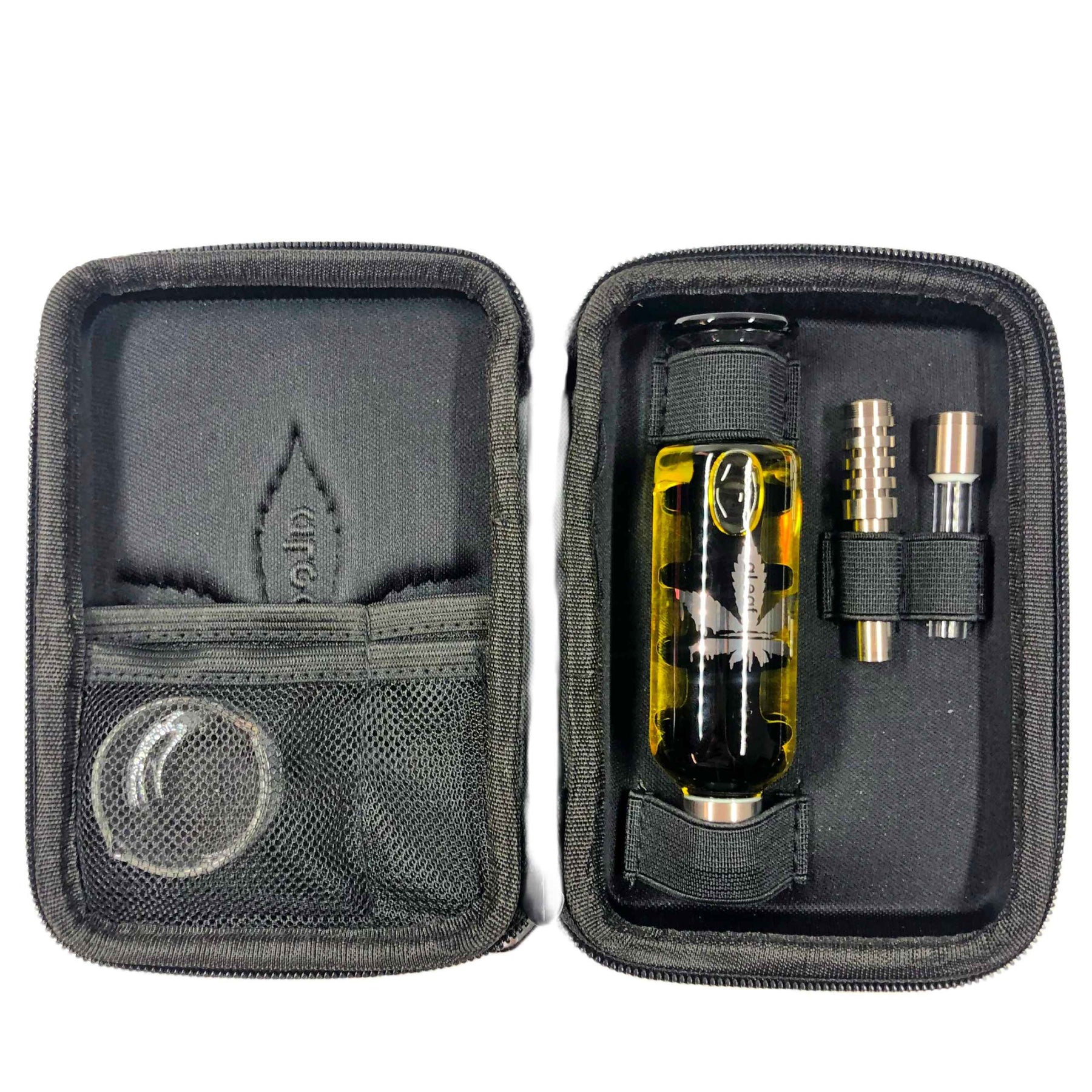 Aleaf Liquid Purifier Glycerin Filled Nectar Collector Kit
The Aleaf liquid purifier glycerin filled nectar collector kit is everything you need to start dabbing on the go. The Glycerin filled glass body of this nectar collector can be frozen and used to make your dab hits a lot cooler. In addition to this, the kit includes a quartz tip as well as a metal tip for versatility and a dab holder. This nectar collector kit is perfect for travel because it comes with a very transportable case to hold all your dab utensils. 
Glycerin Filled nectar collector kit advantages:
Everyone who has used a nectar collector to smoke wax or concentrates knows that if you do not use a quality nectar collector your hits will be harsh. The Aleaf liquid purifier is glycerin filled and can be frozen so when you use it the cold glycerin works to cool your hits so they are way easier on the throat.