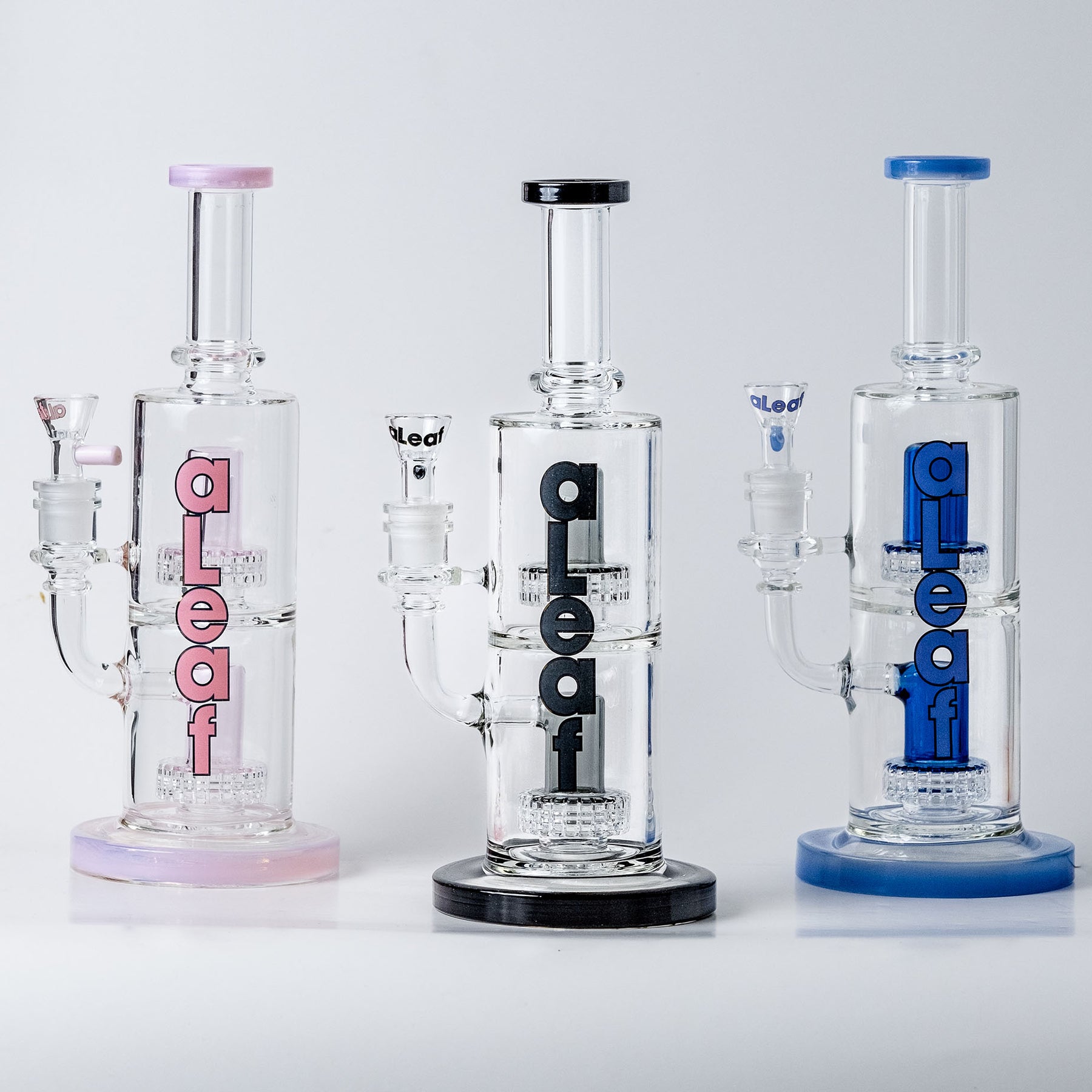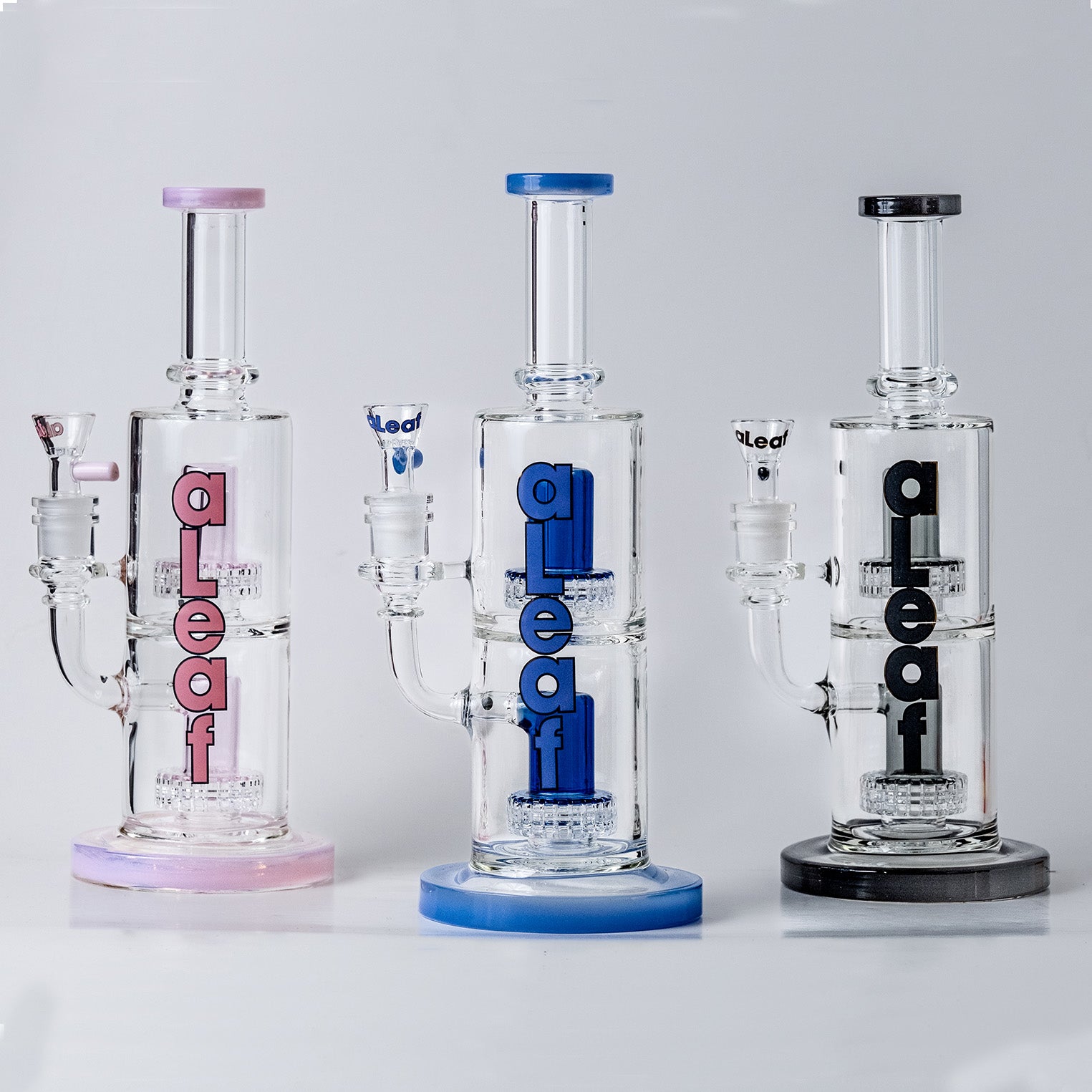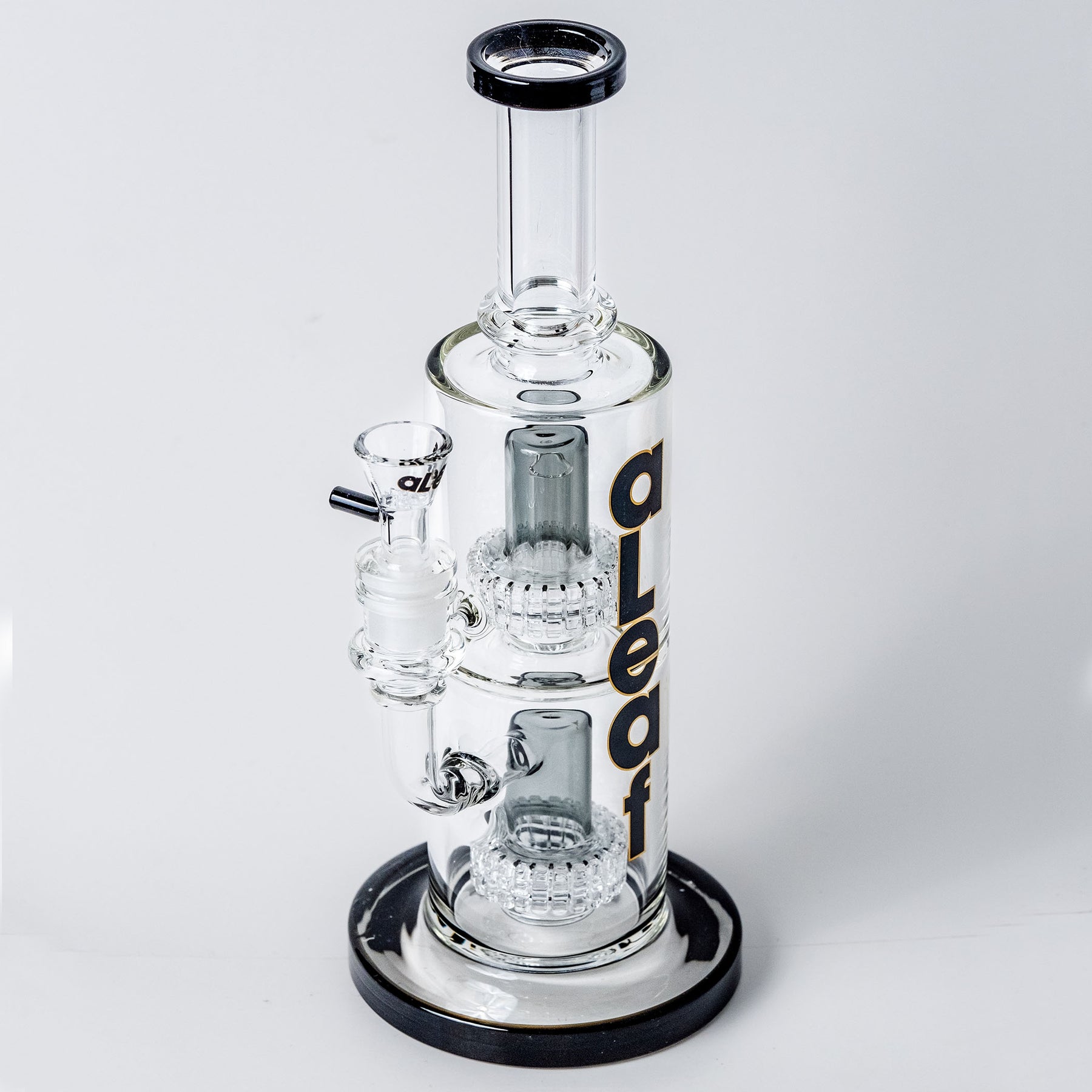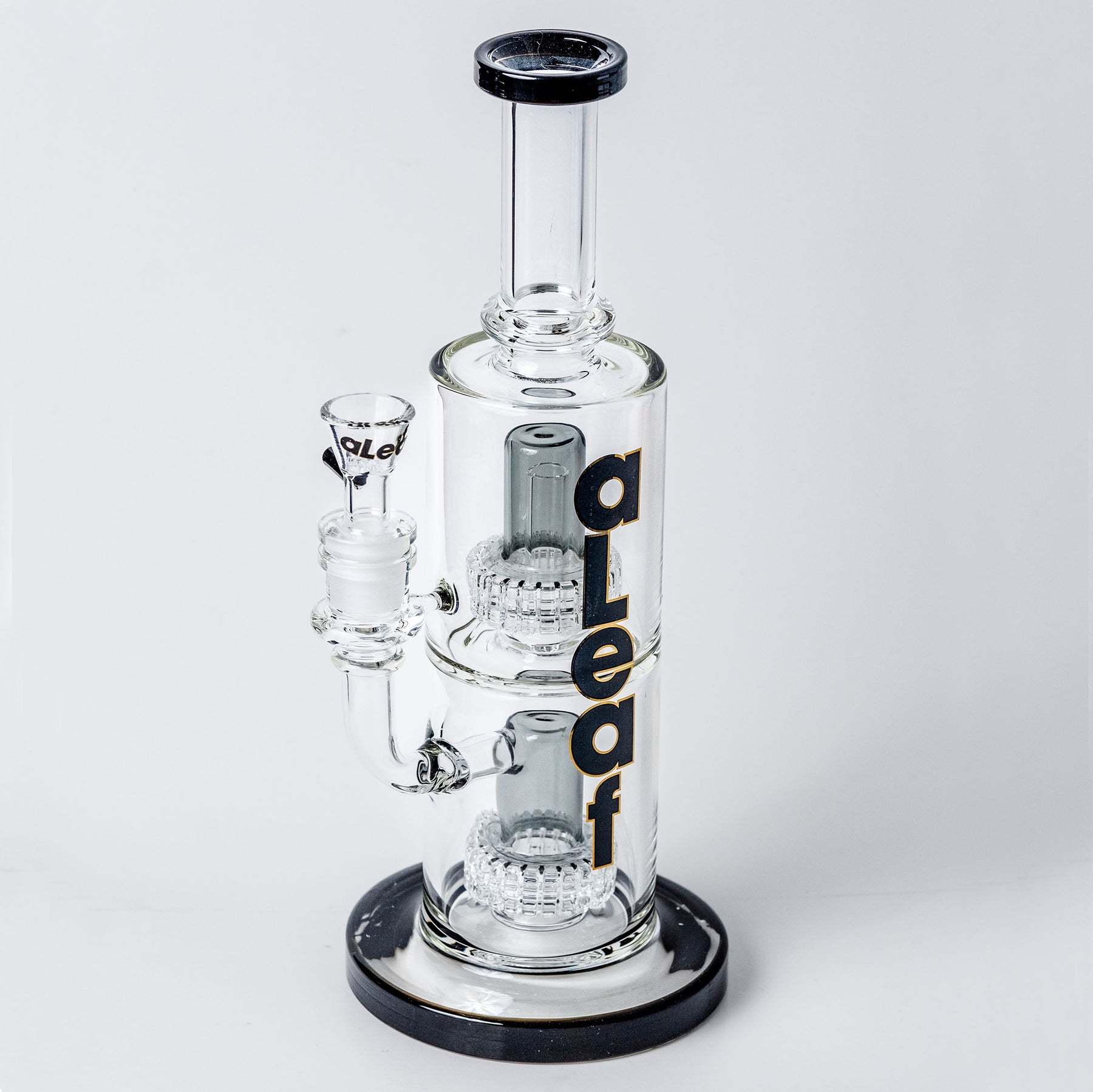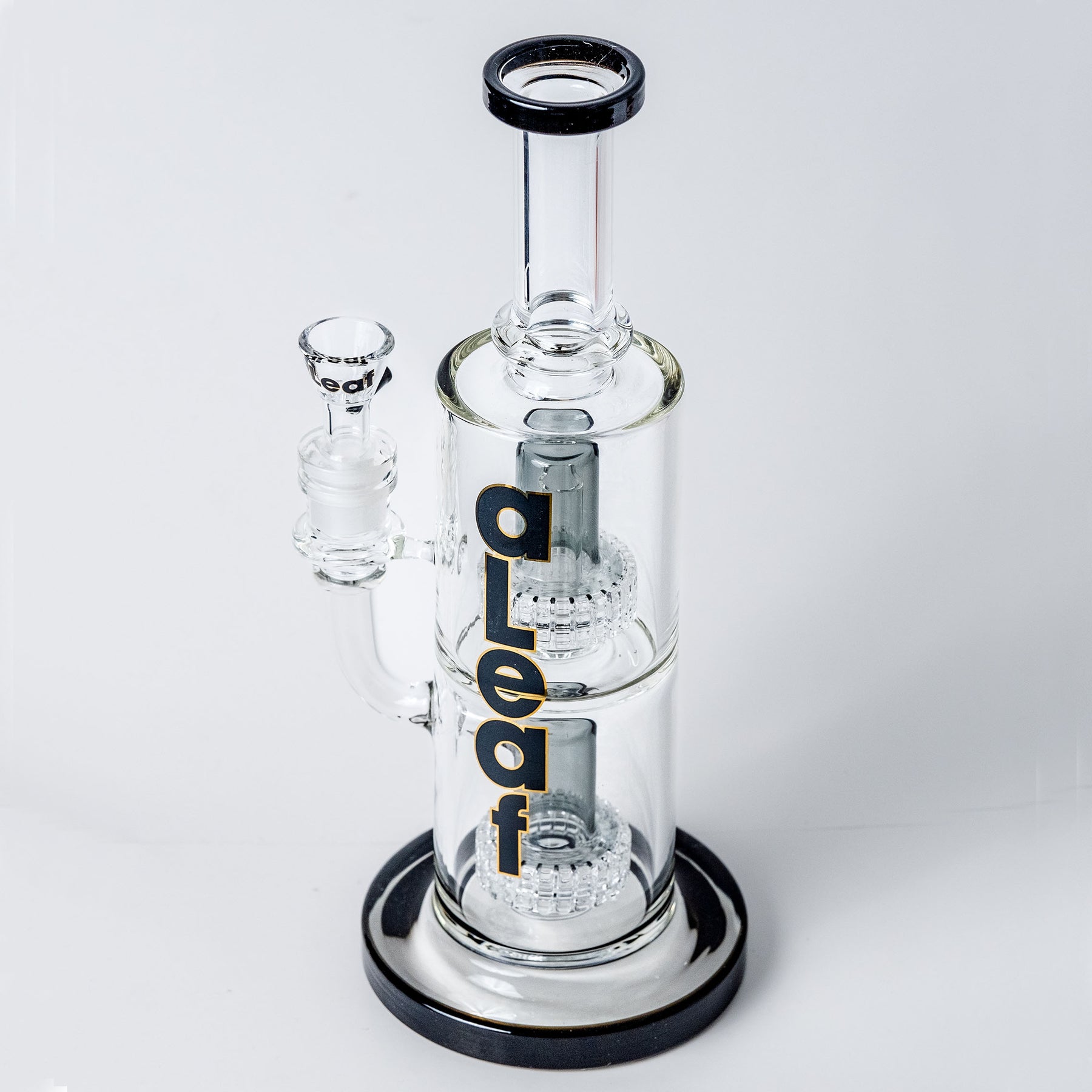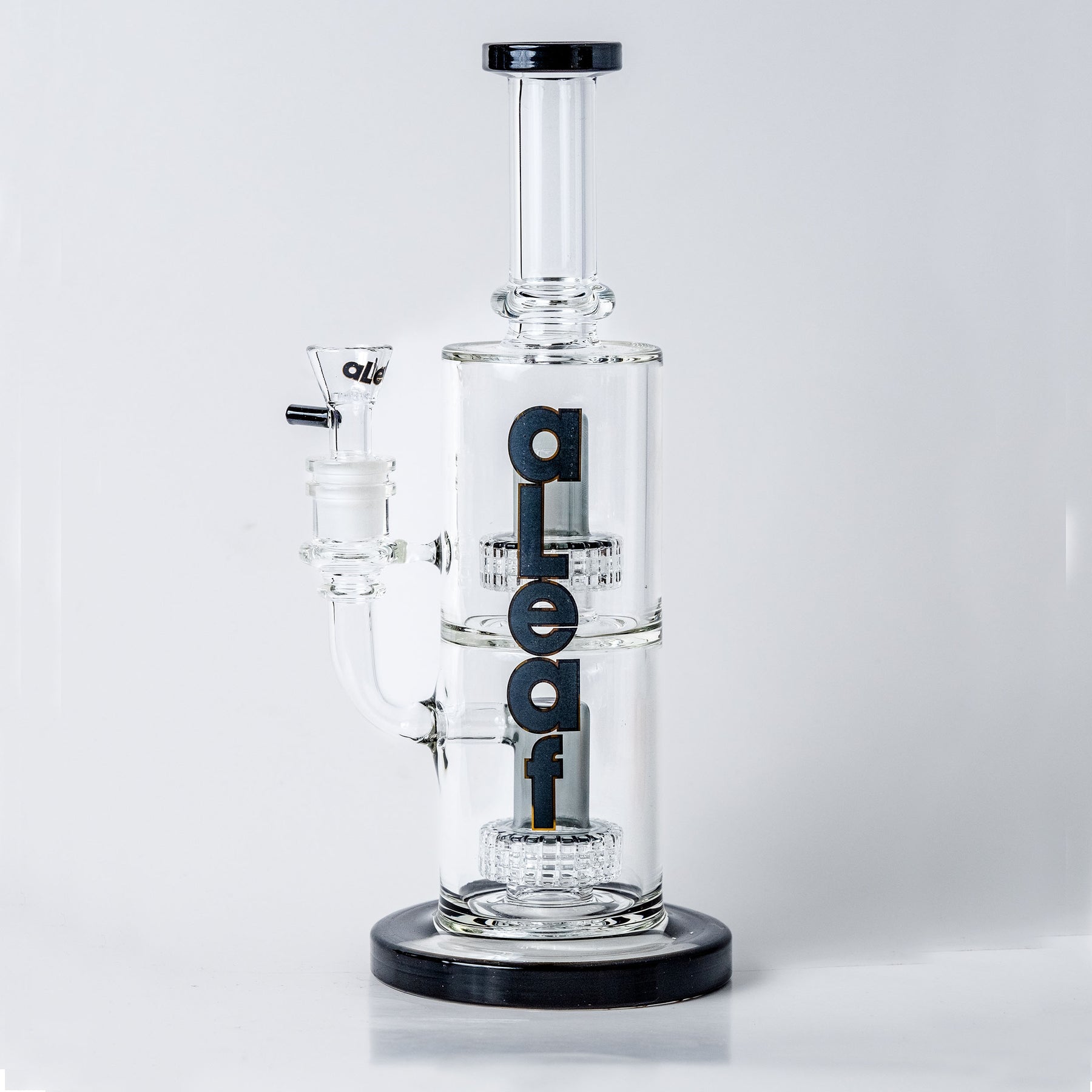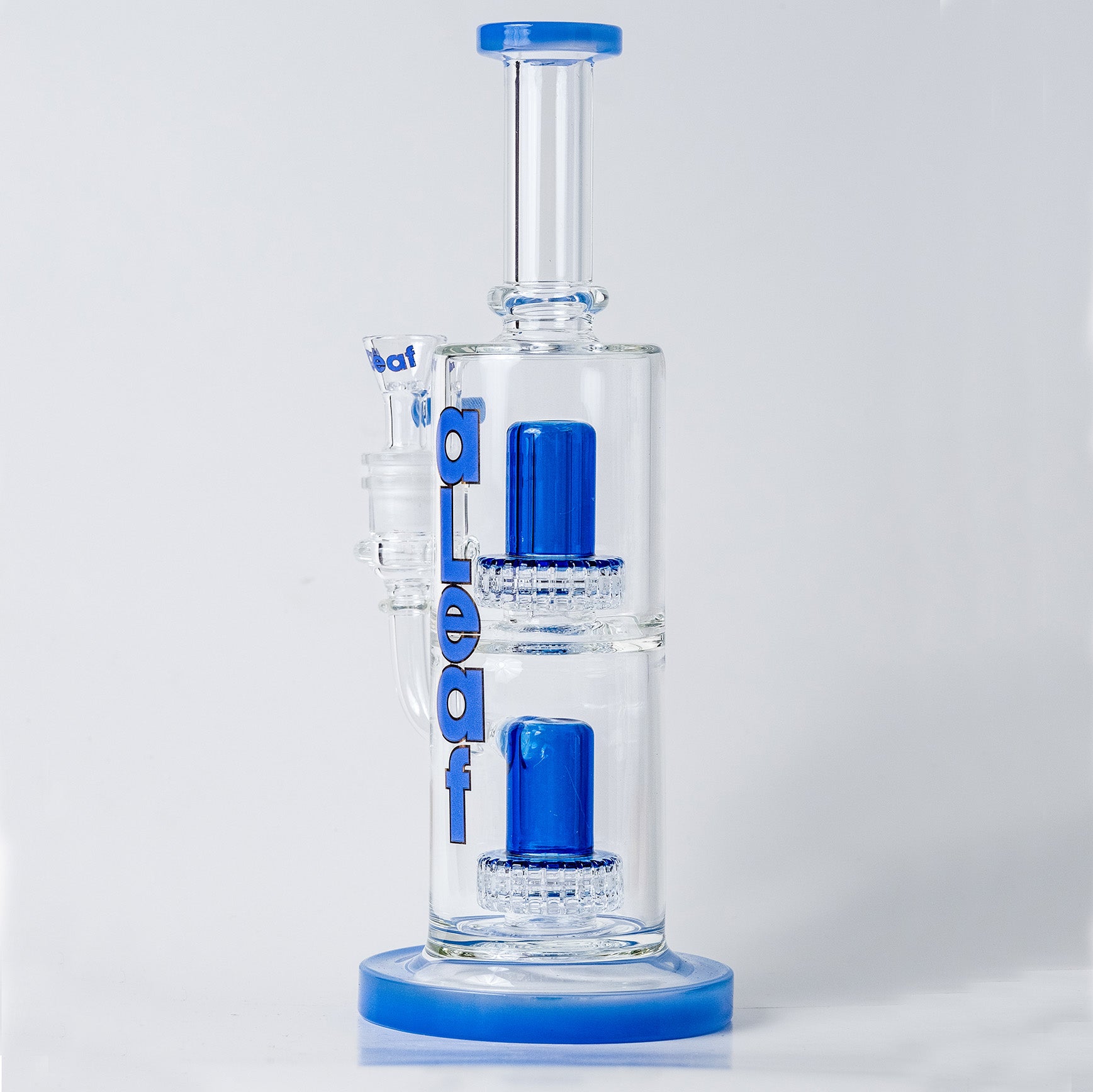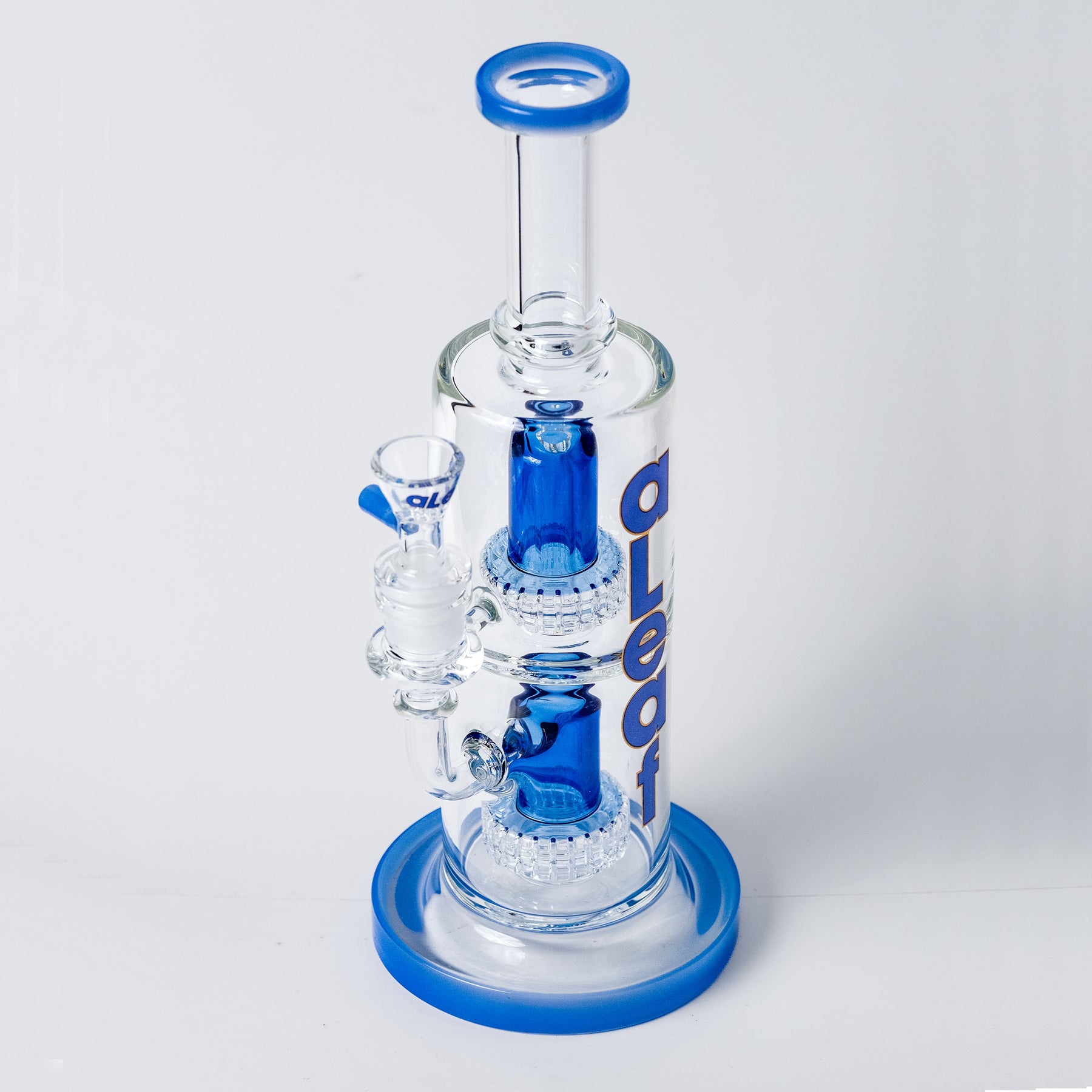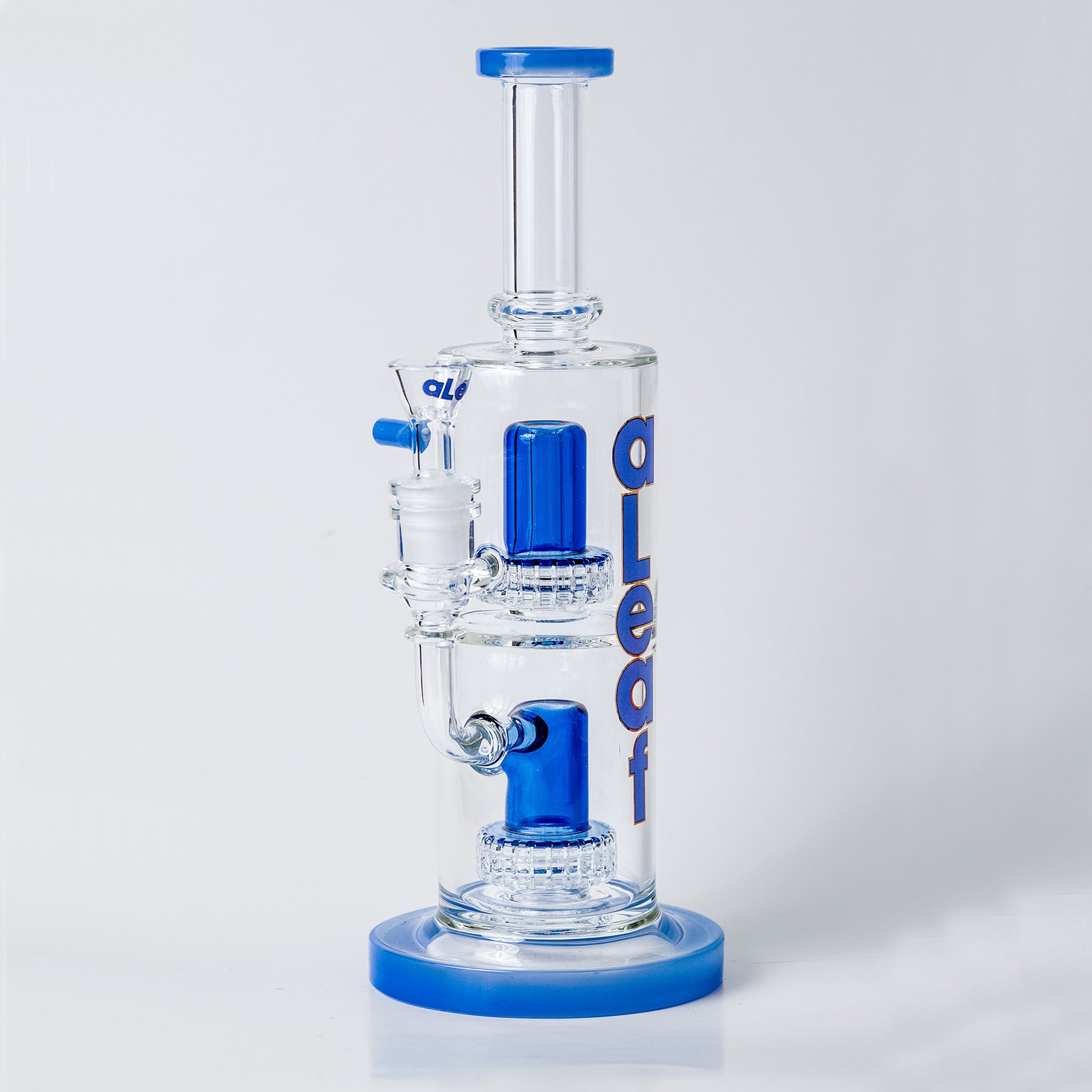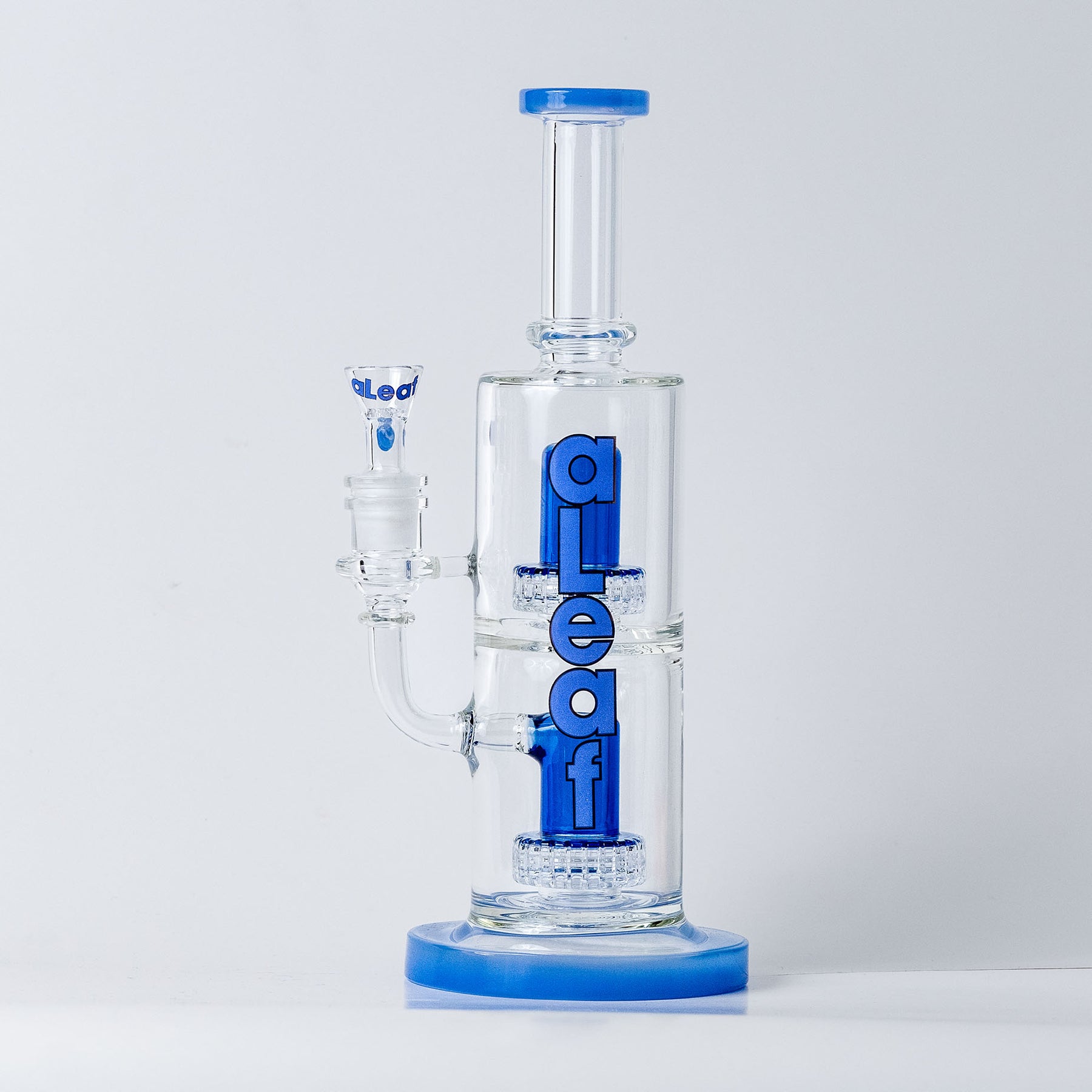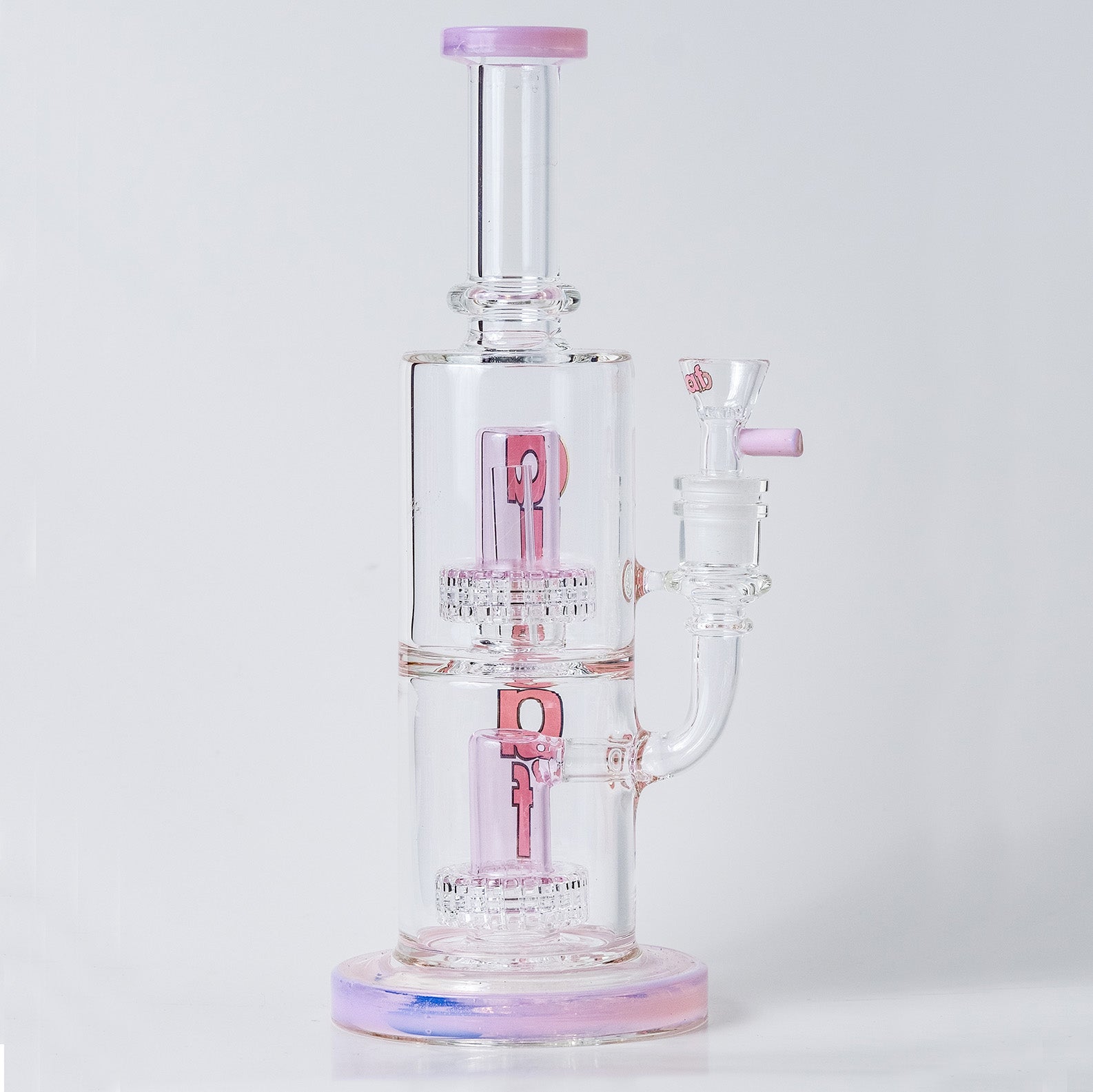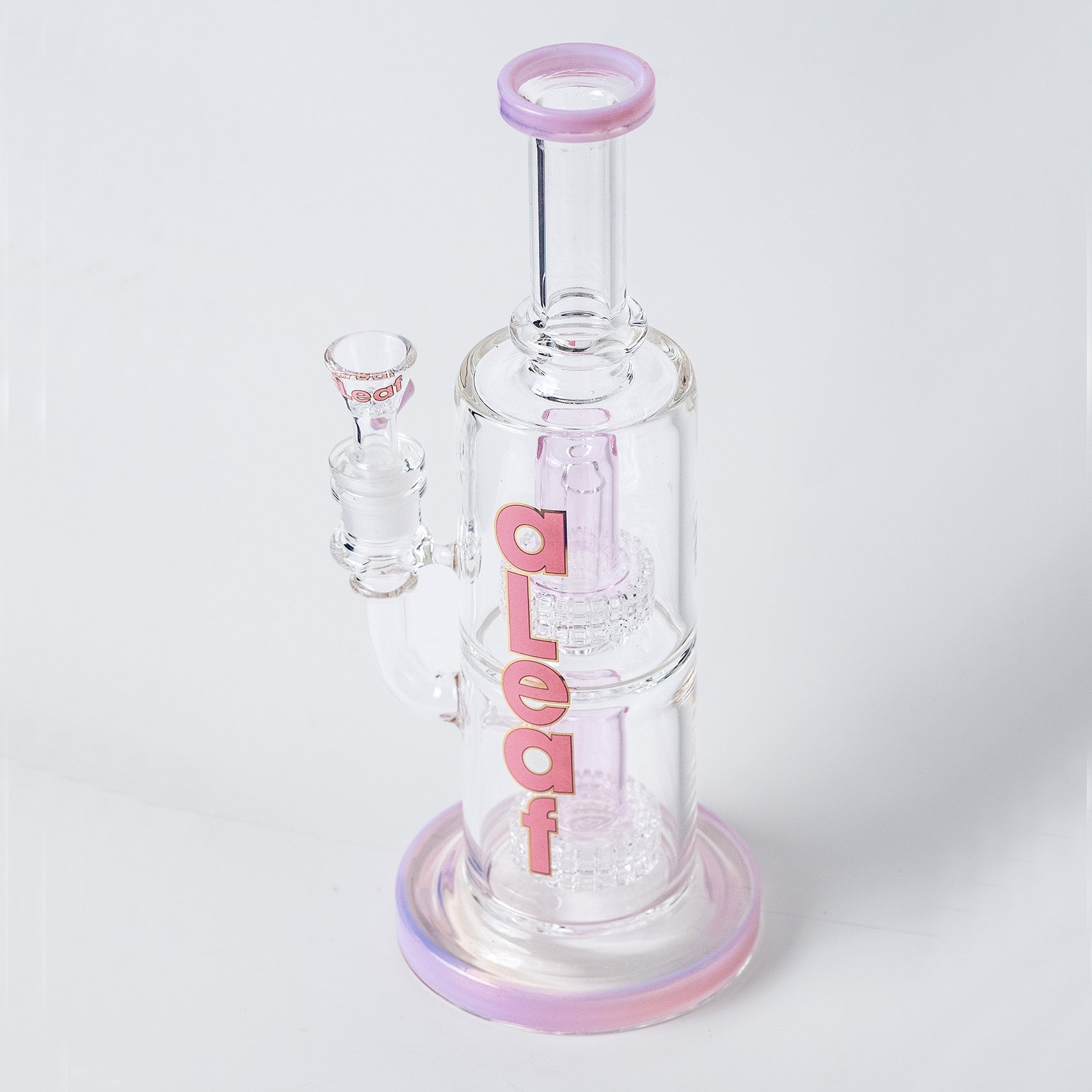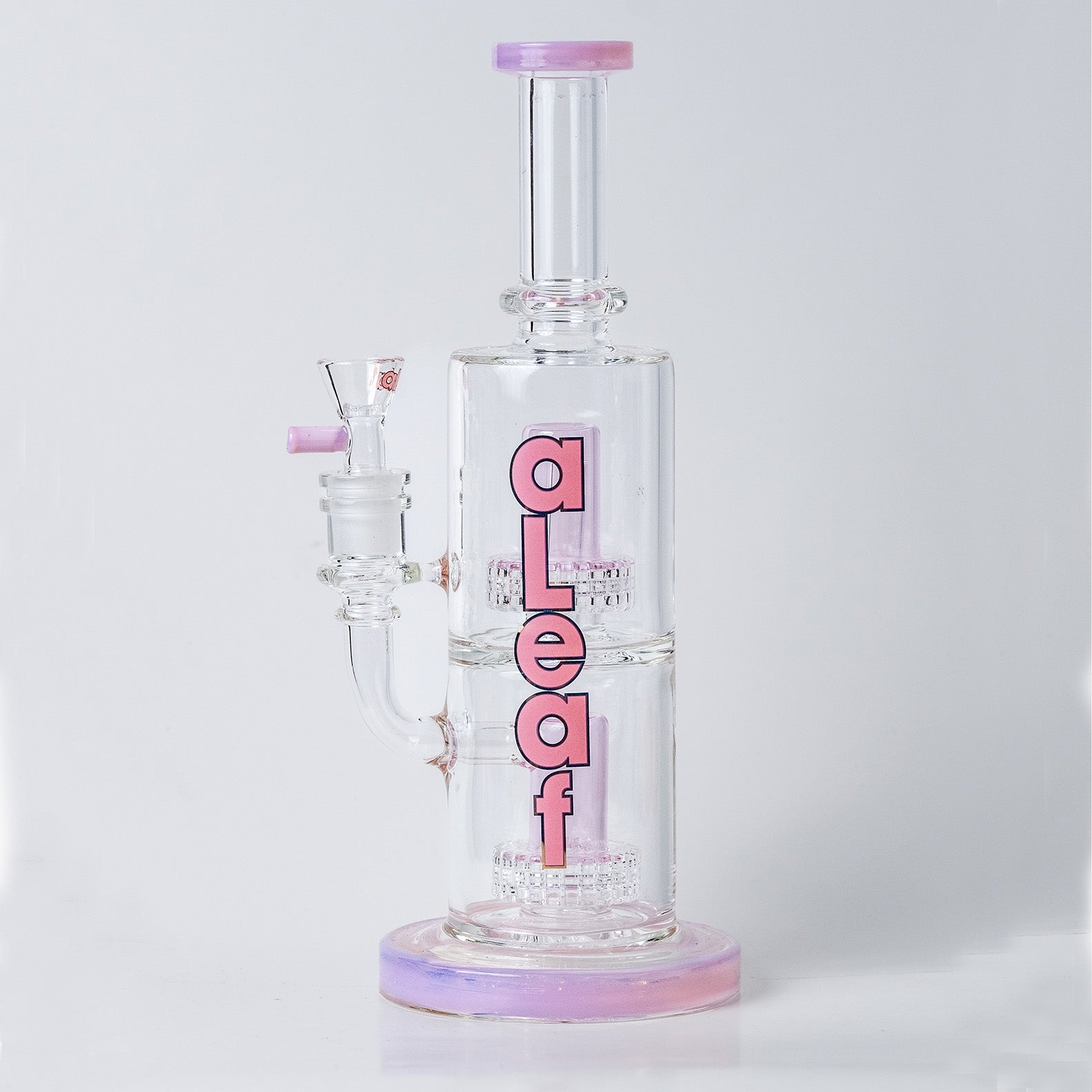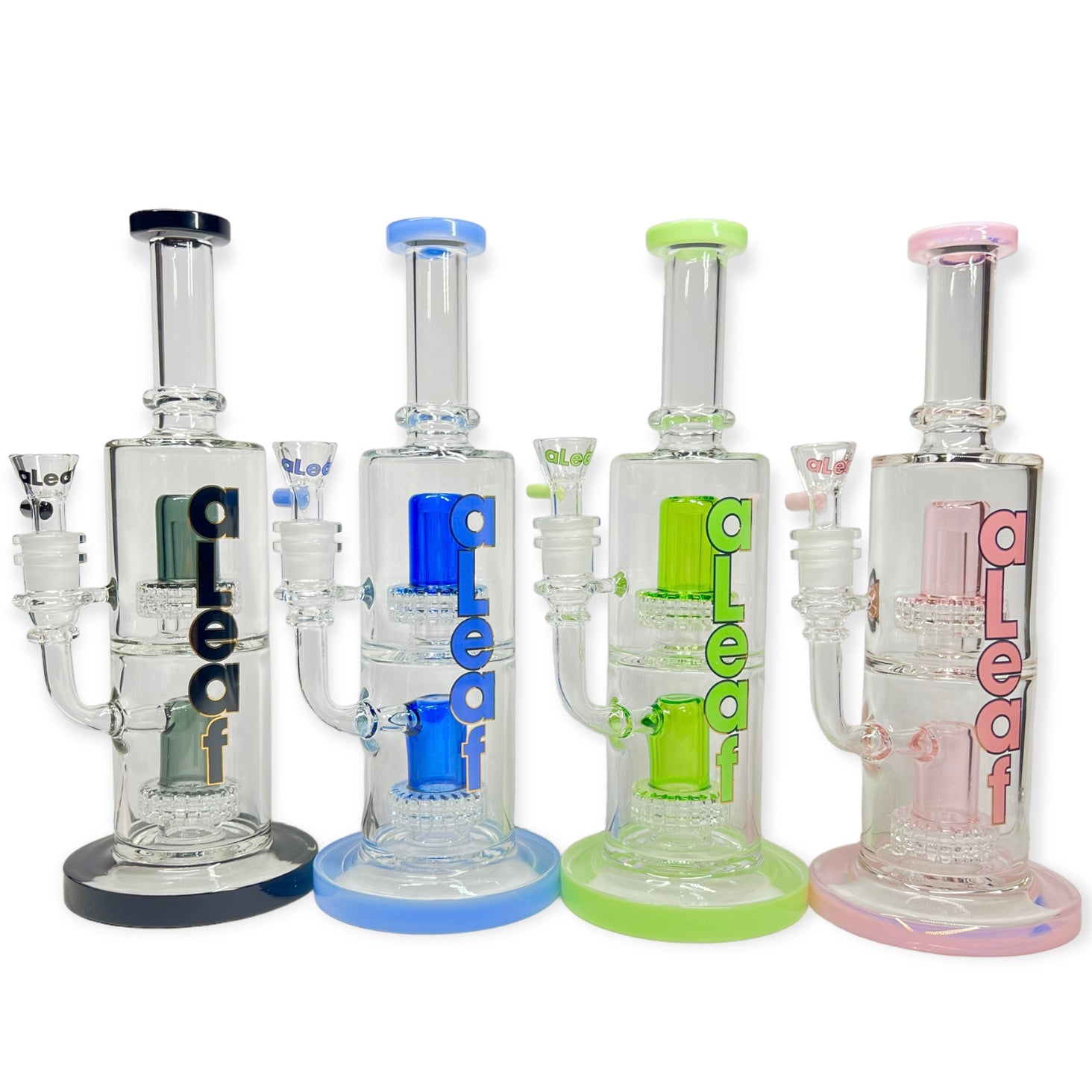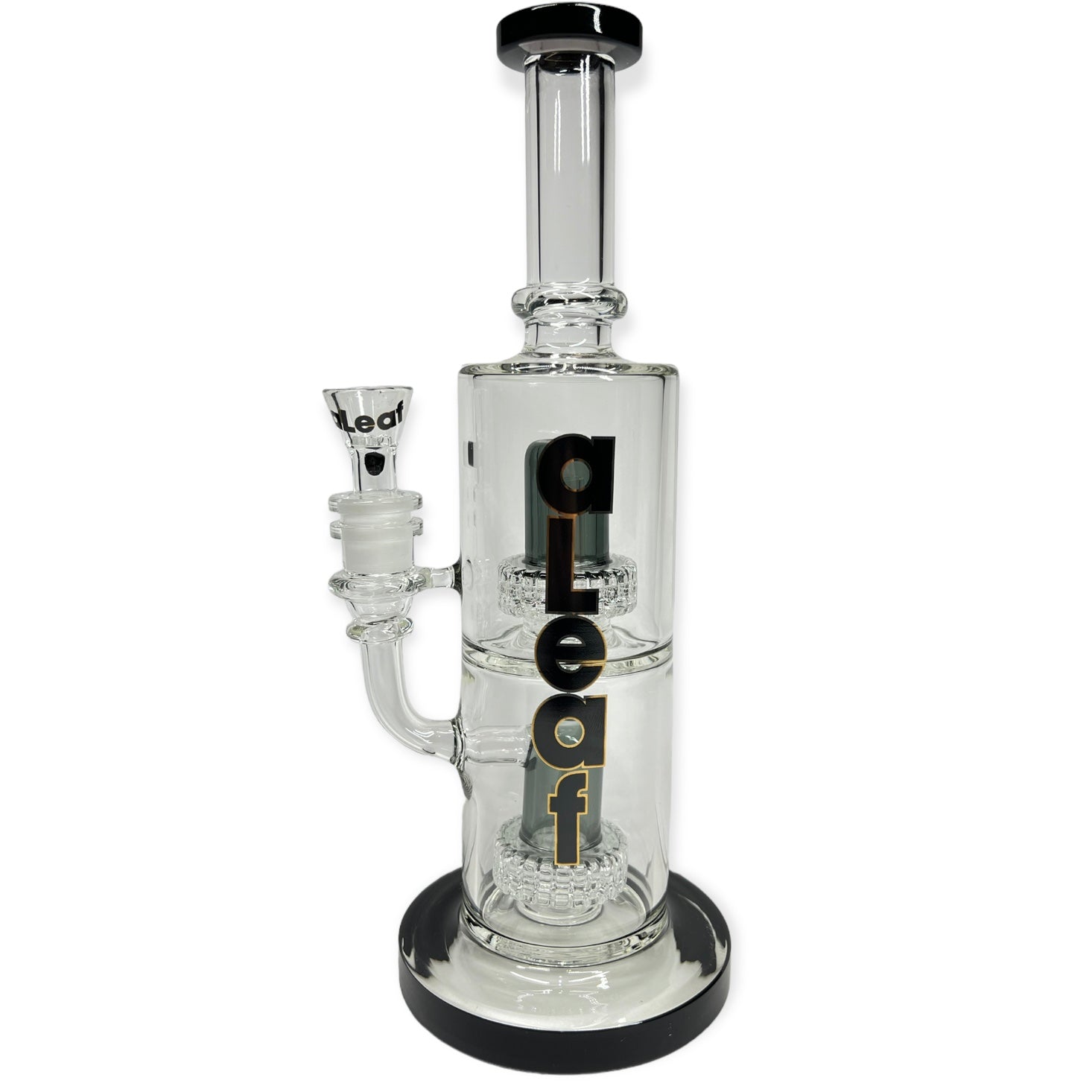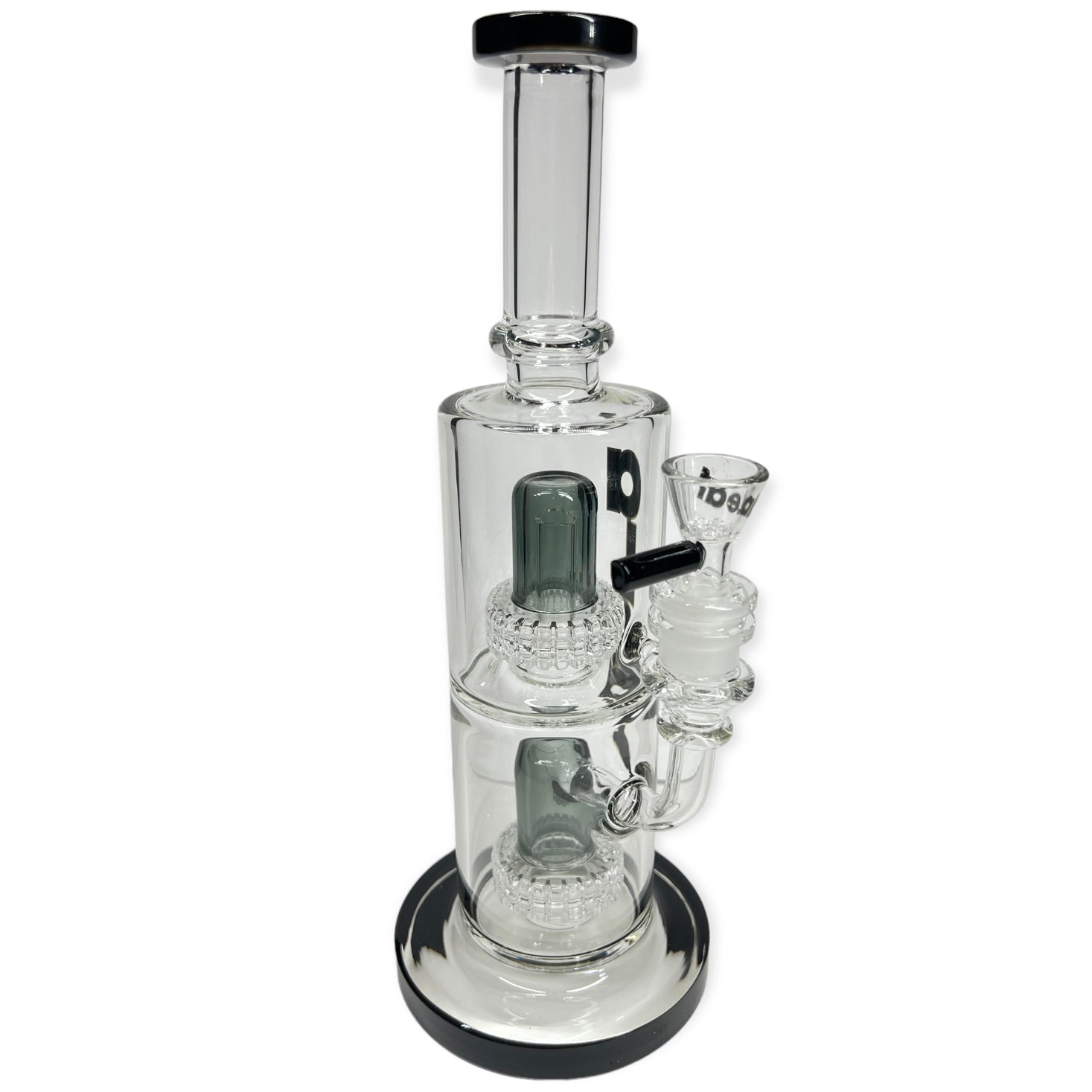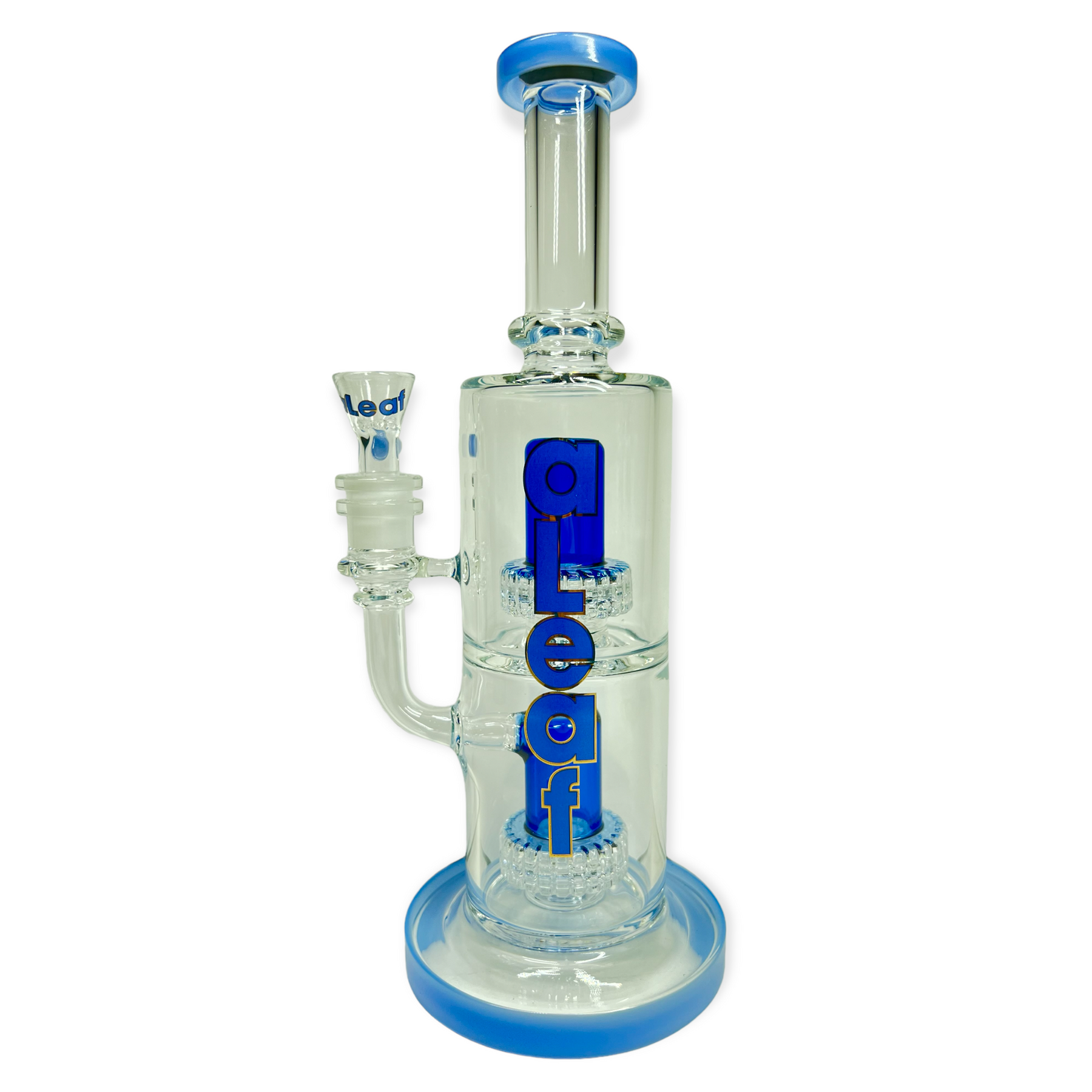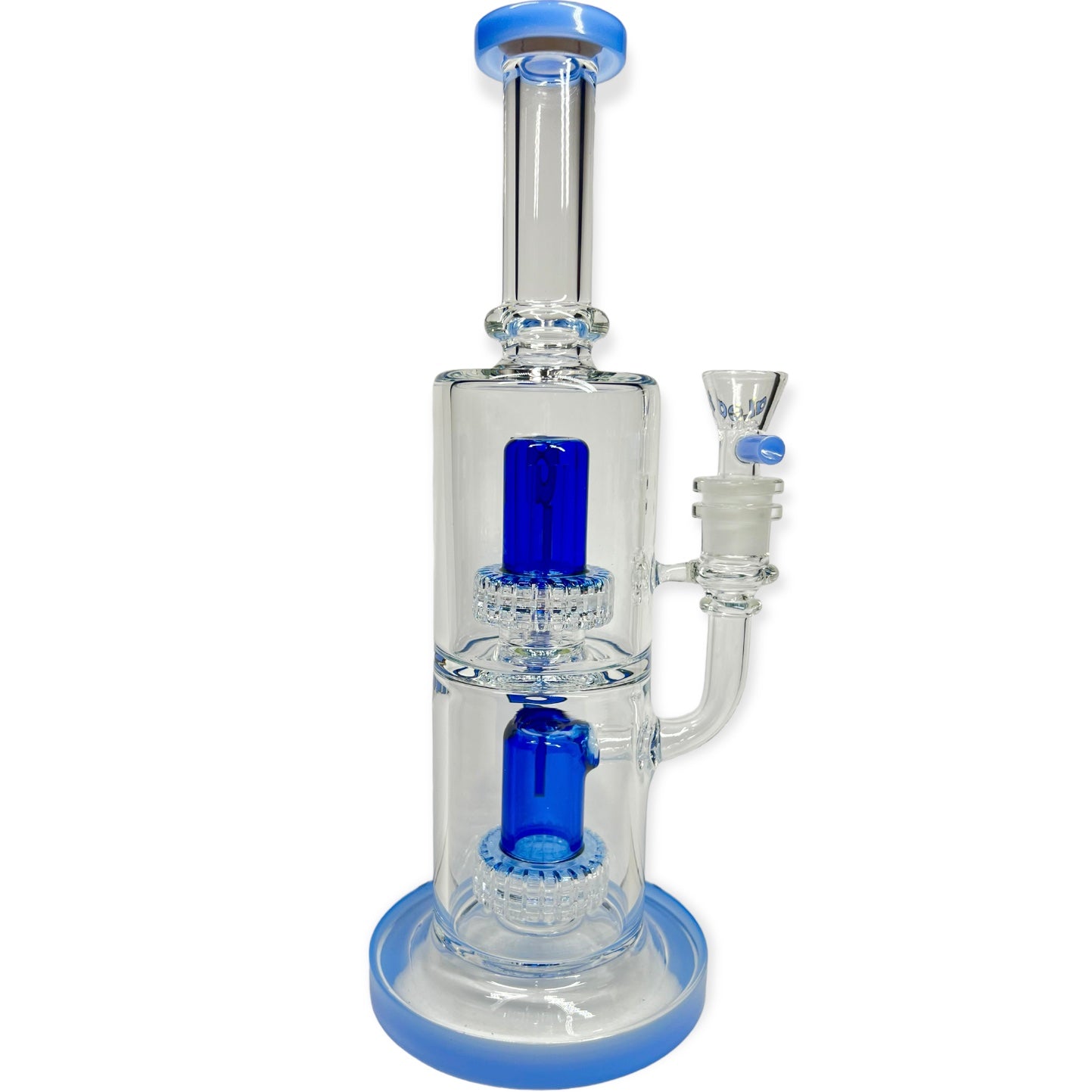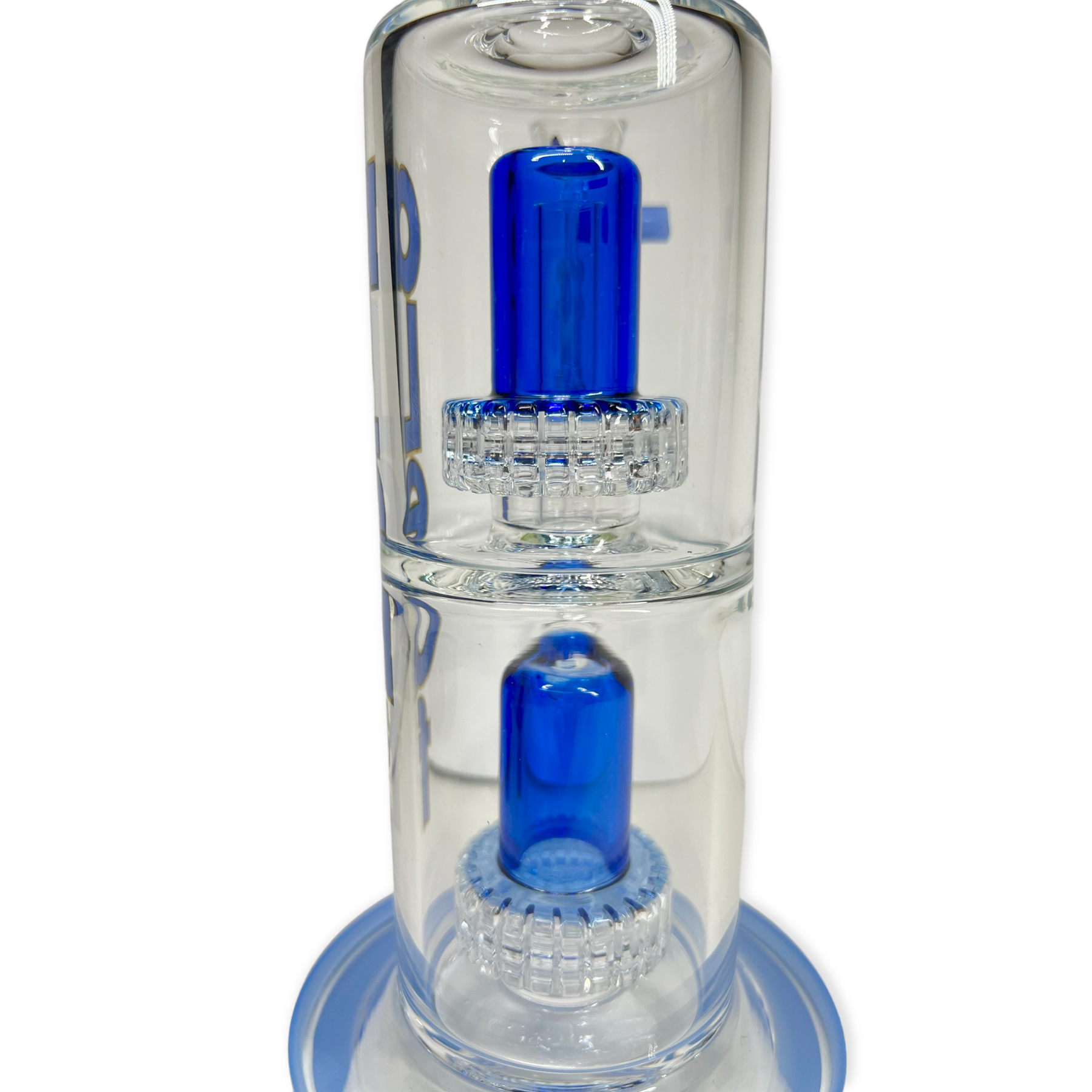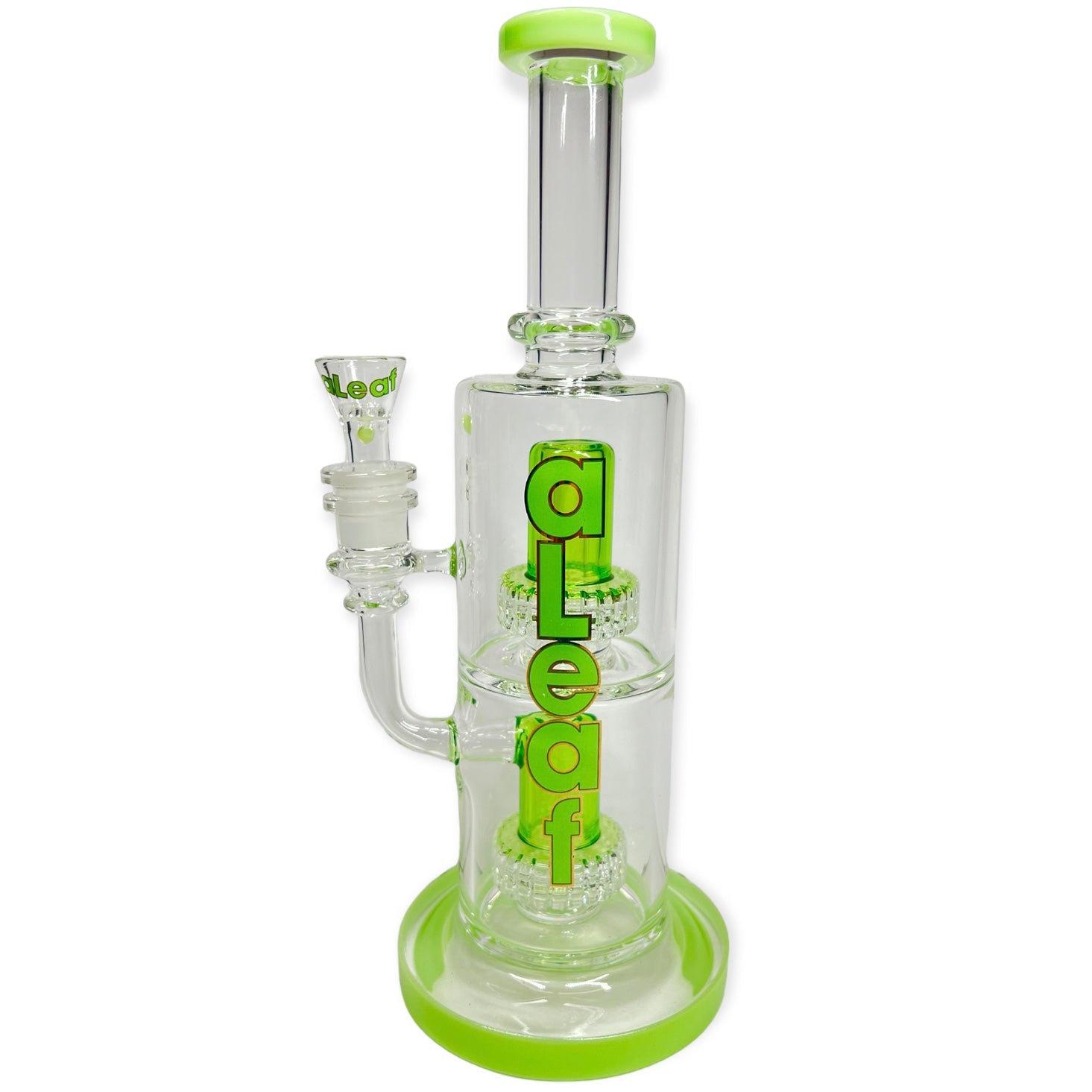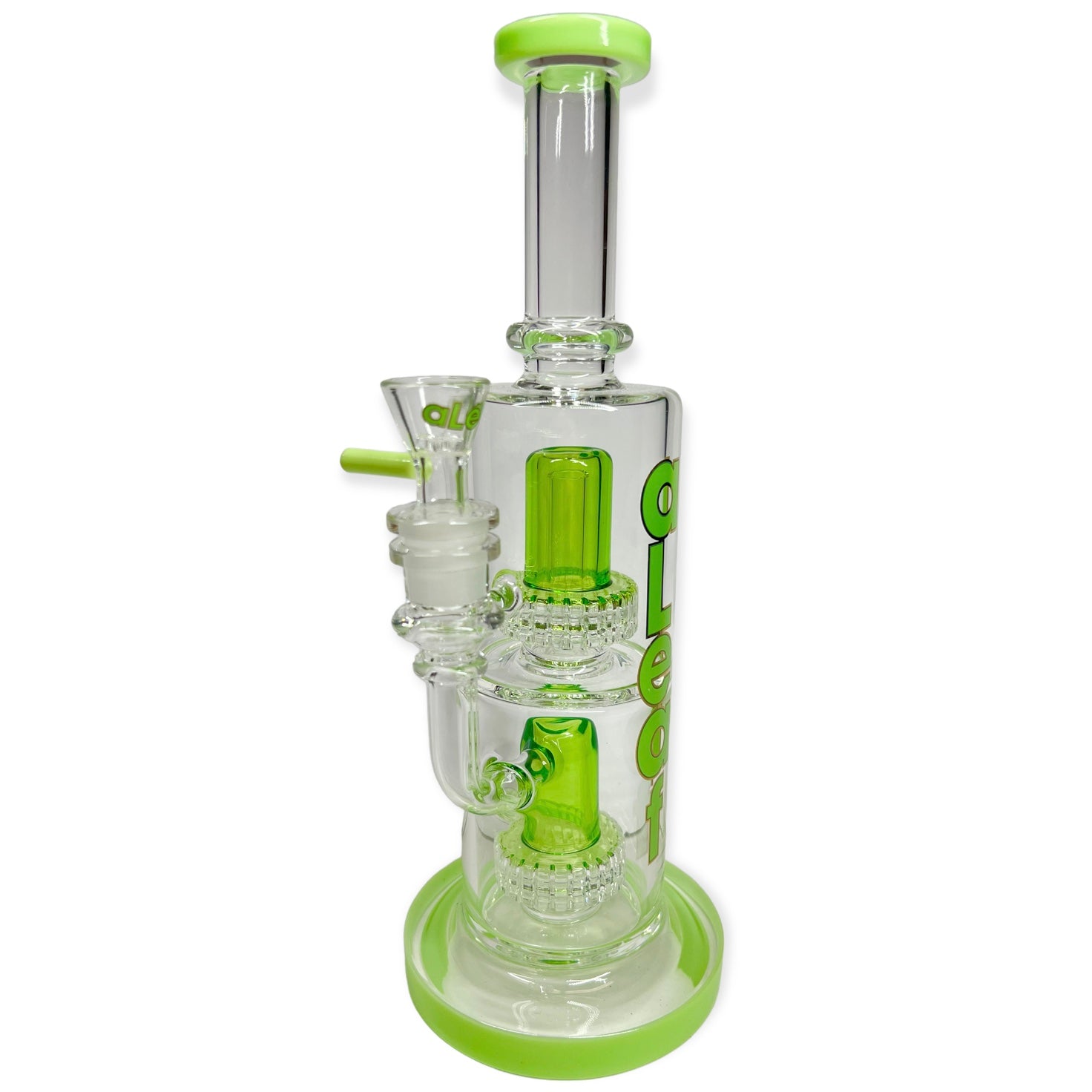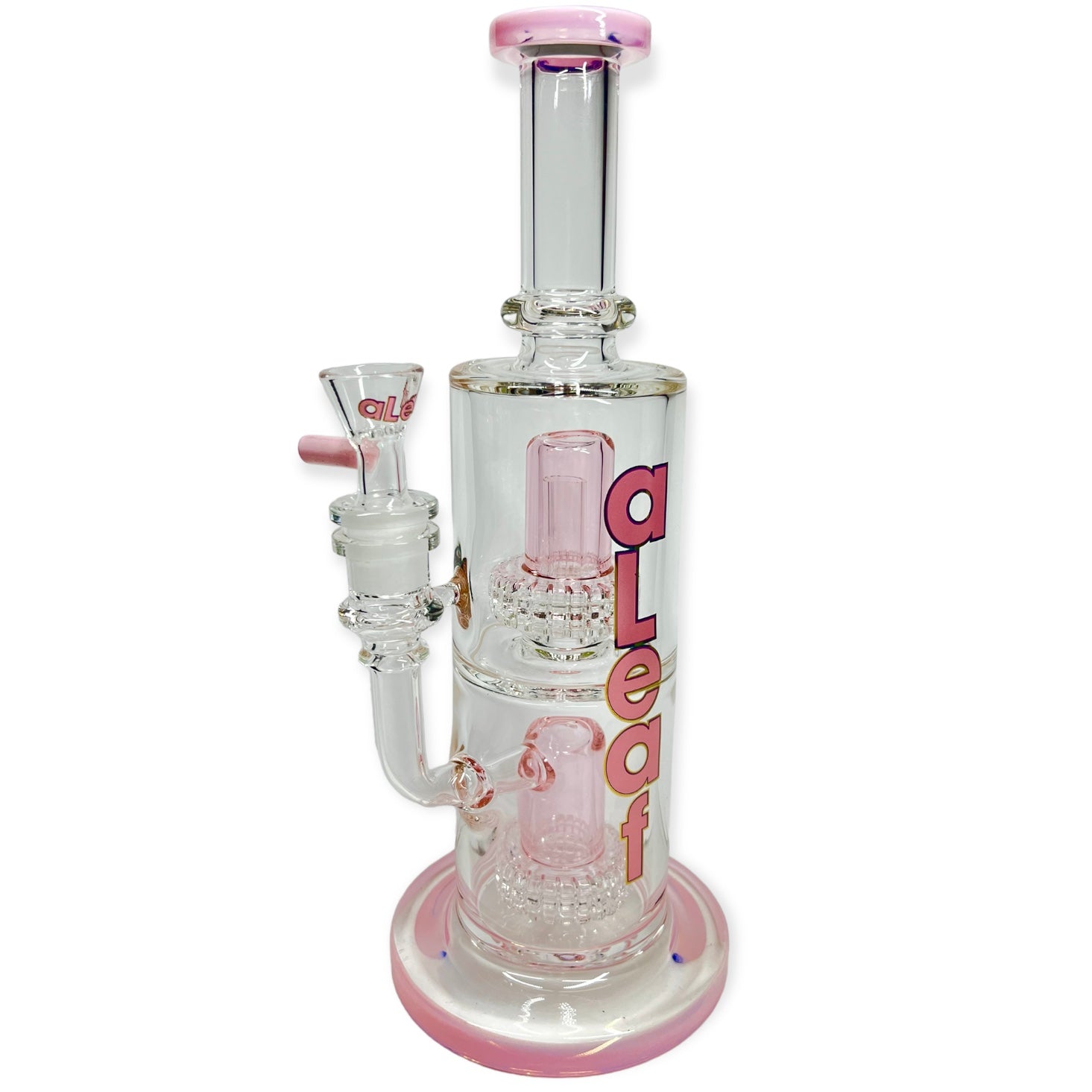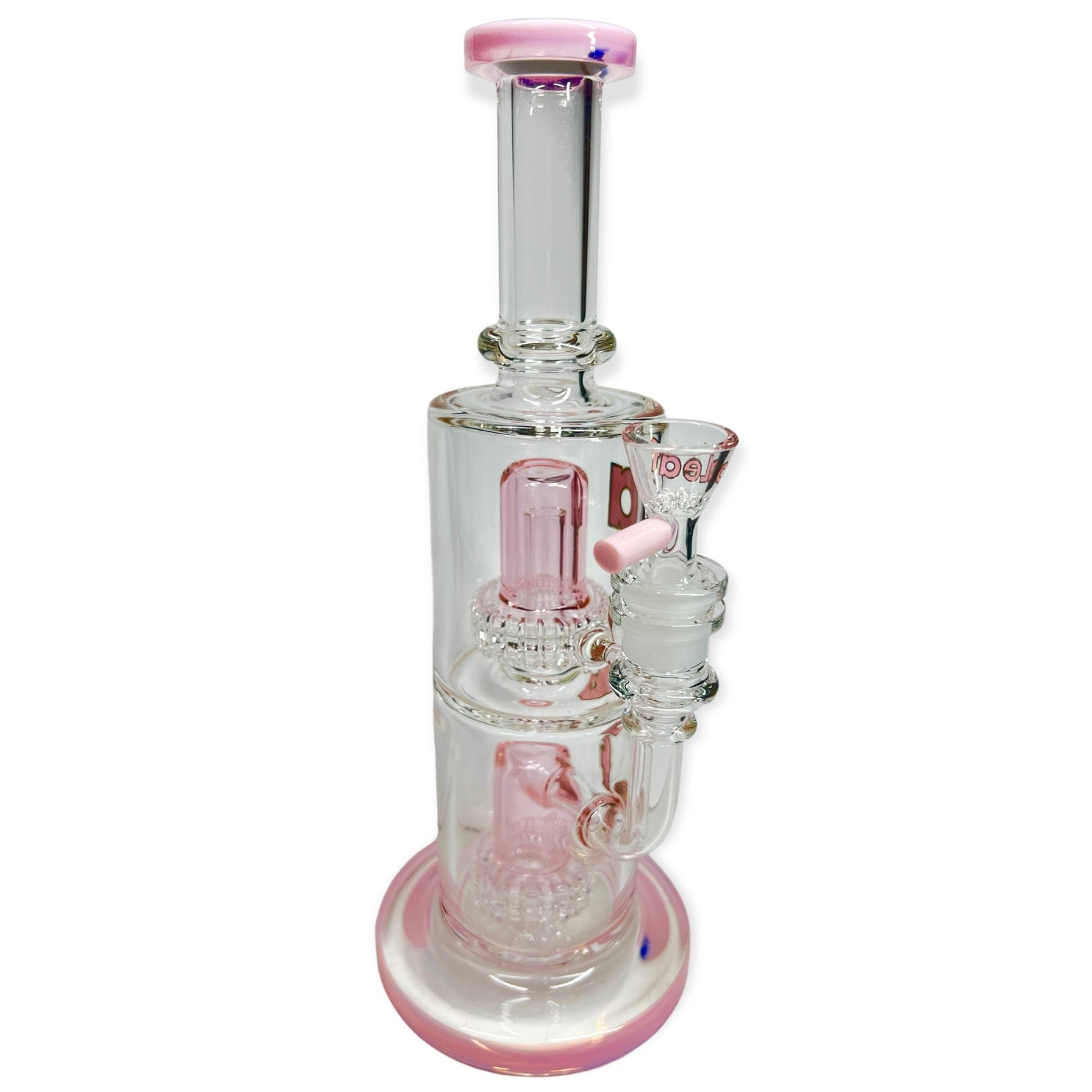 aLeaf Double Matrix Perc Bong
The aLeaf Double Matrix Perc Bong uses cutting edge technology to deliver the best smoking experience on the market! This bong utilizes not one, but two carefully crafted matrix percolators to provide ultimate filtration. Fill both chambers with water and enjoy a smoking experience like no other!
This Double Perc Bong is 11 inches tall and made of high quality borosilicate glass so you can be sure you are getting a quality piece. This bong has a sturdy base and a nice weight adding to the premium experience. It is also available in a variety of different colors so you can get one that's just right for you.
Another great choice by aLeaf was to have a stemless design. This means that all you need to enjoy this bong is a bowl, some herbs and a lighter. No need to worry about a stem or any additional pieces. This bong also comes with a custom "aLeaf" bowl that matches the color of the bong.
If you want maximum filtration and a premium feel, then this is the perfect bong for you. aLeaf has really outdone themselves creating a thick, high quality bong with just the right amount of percolators. Pack a bowl, light it up, and experience smoothness like no other with the Double Matrix Perc Bong by aLeaf.
Features of the Double Matrix Perc Bong:
11 Inches Tall

2 Matrix Percolators for Maximum Filtration

Stemless Design

Made with high quality, 5mm borosilicate glass

Available in Black, Blue, Green and Pink

Manufactured by aLeaf using state-of-the-art techniques
Amazing Bong
This bong delivers the best hits ever! Aleaf never fails to impress