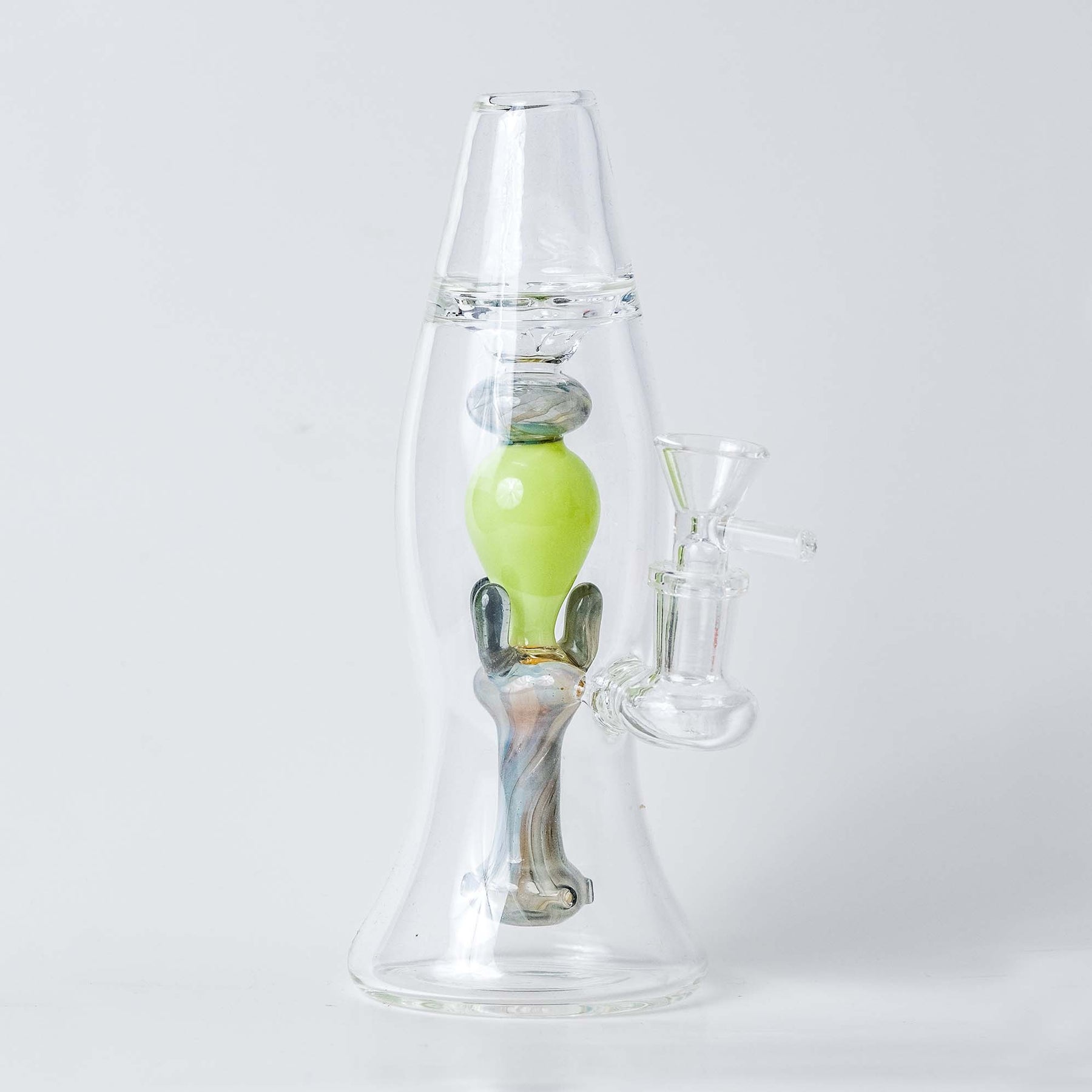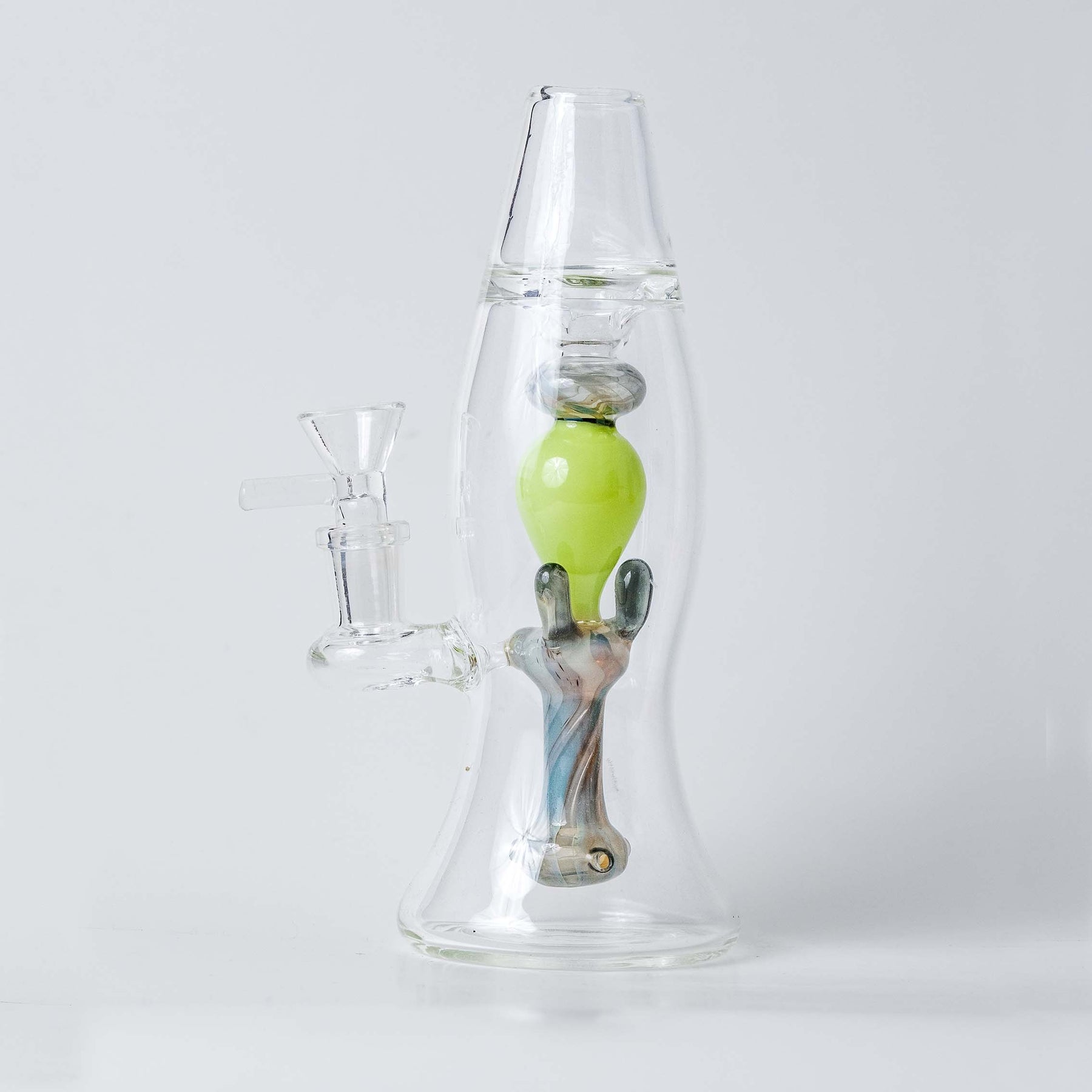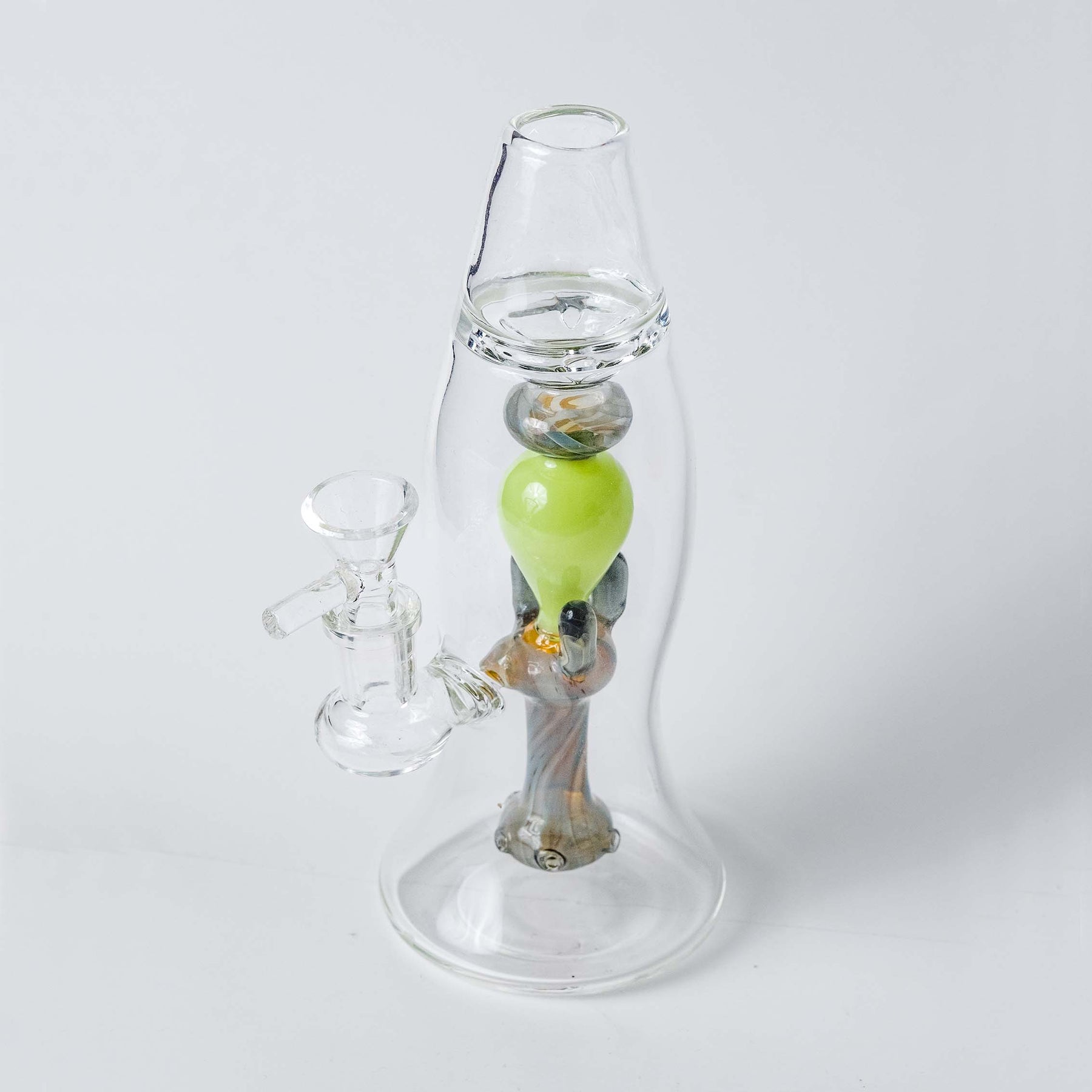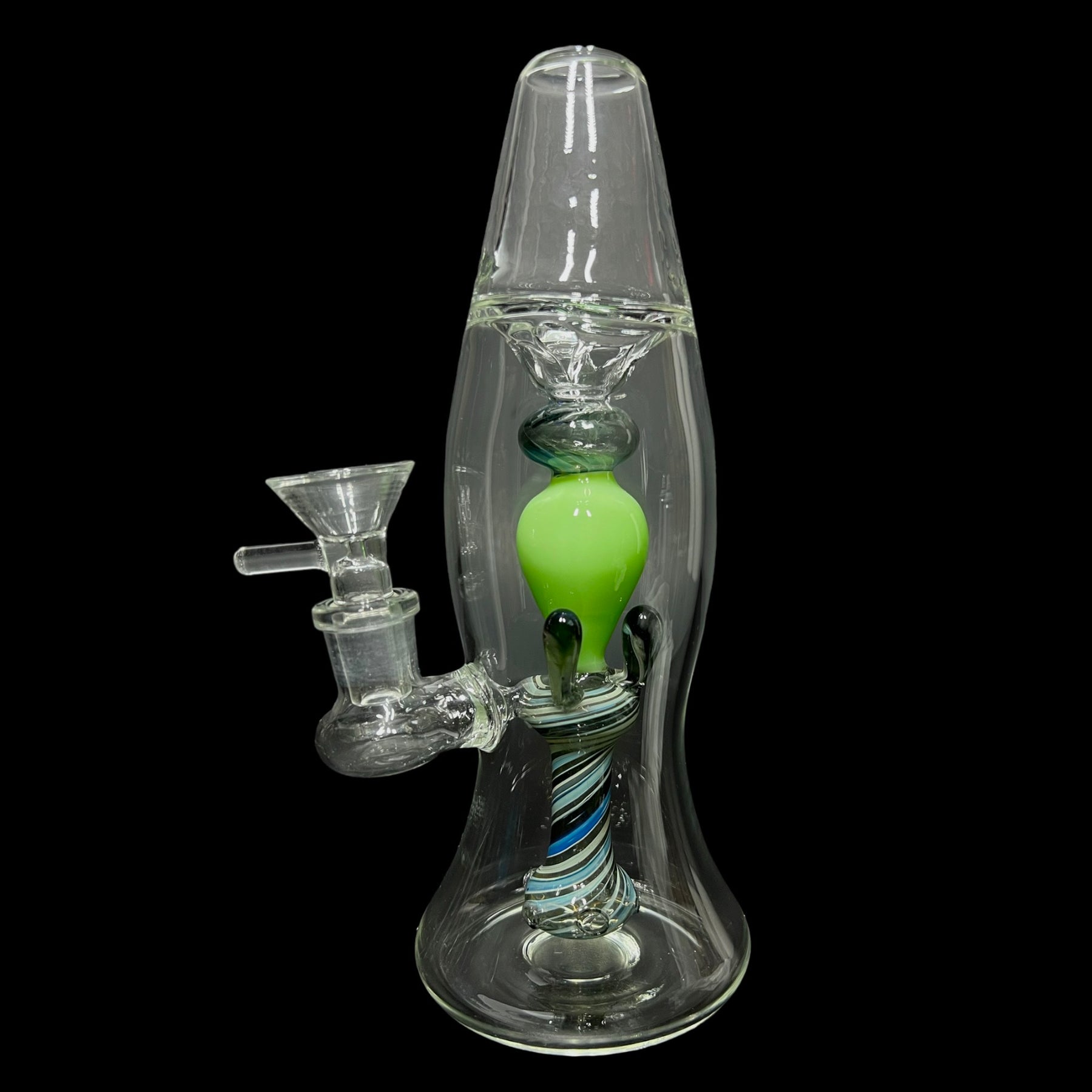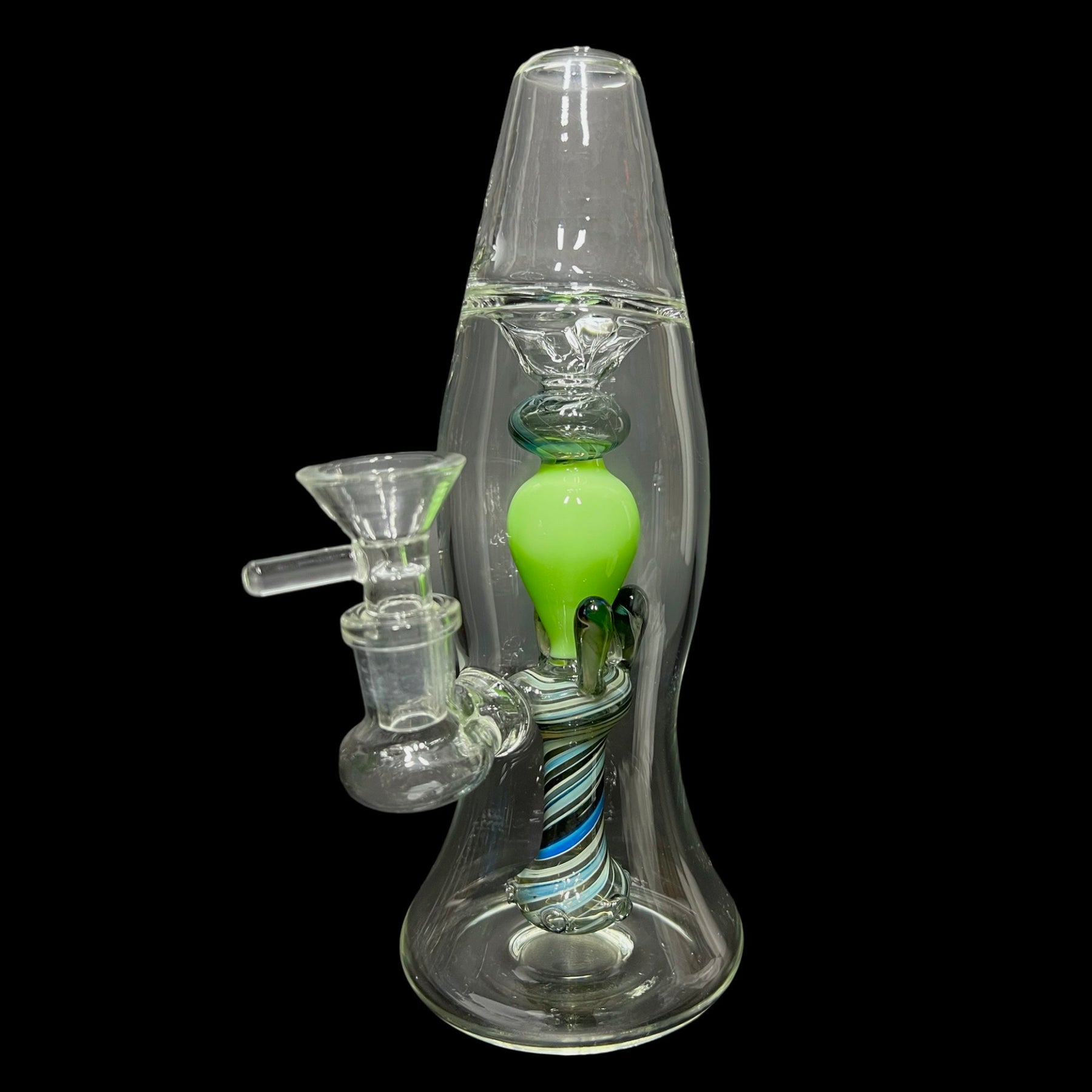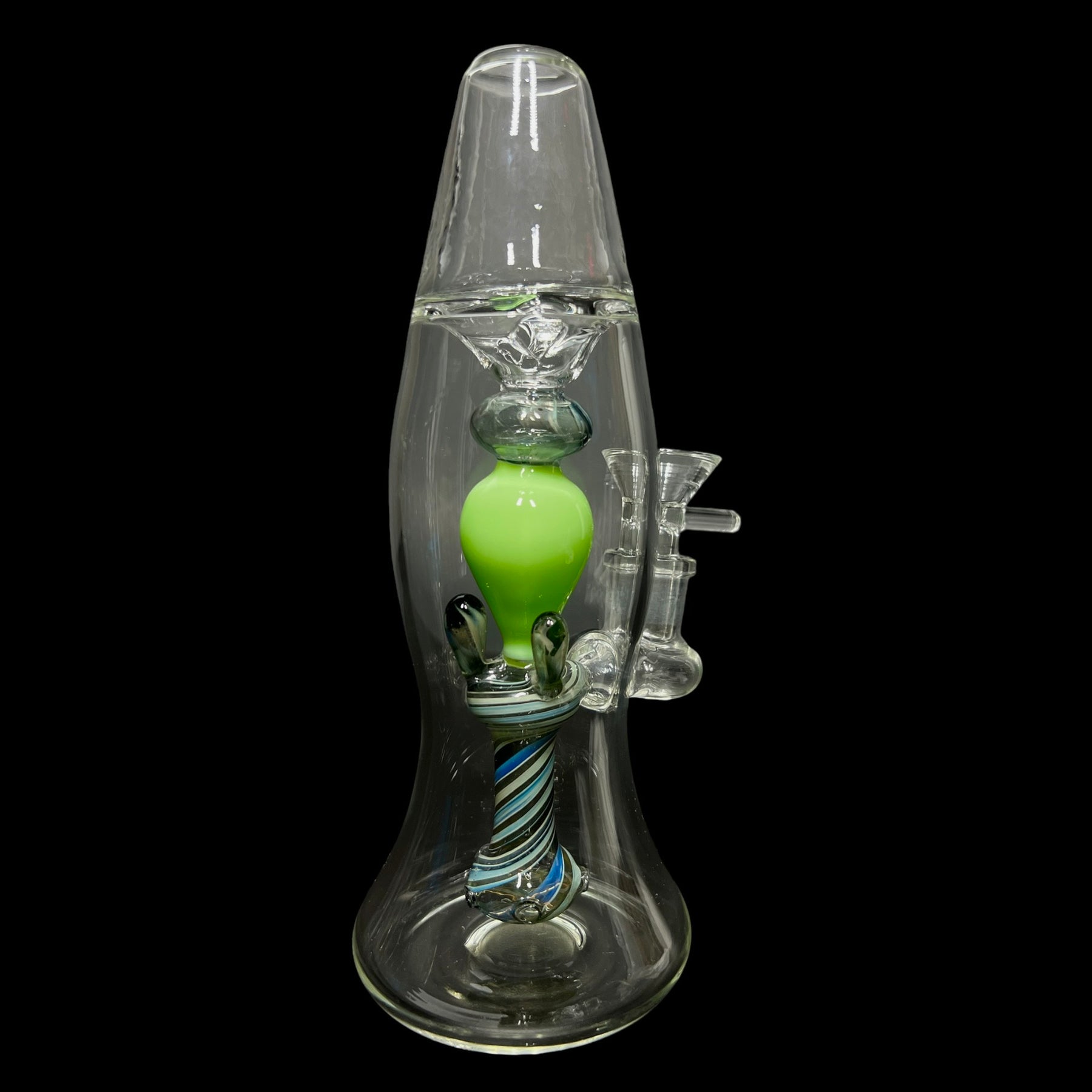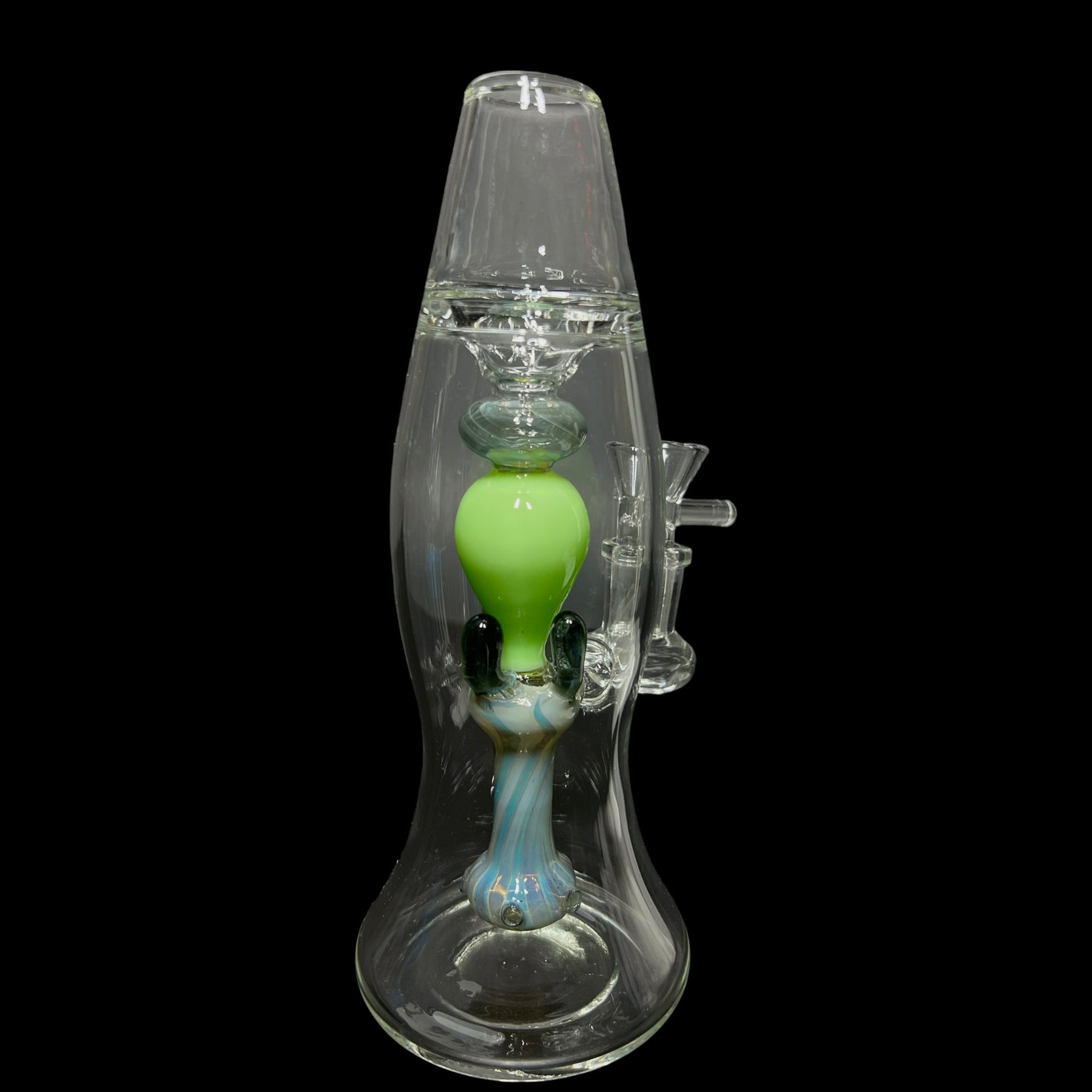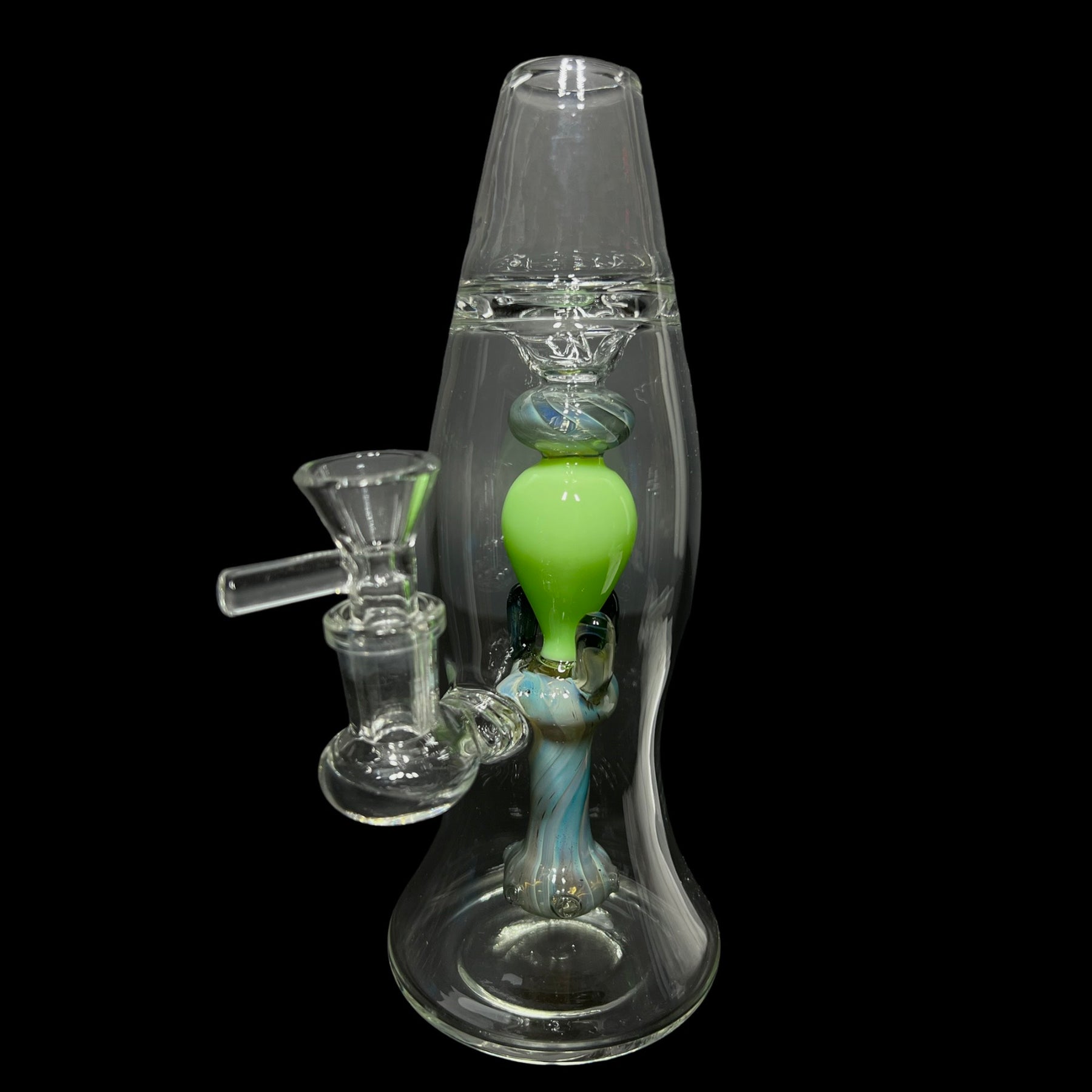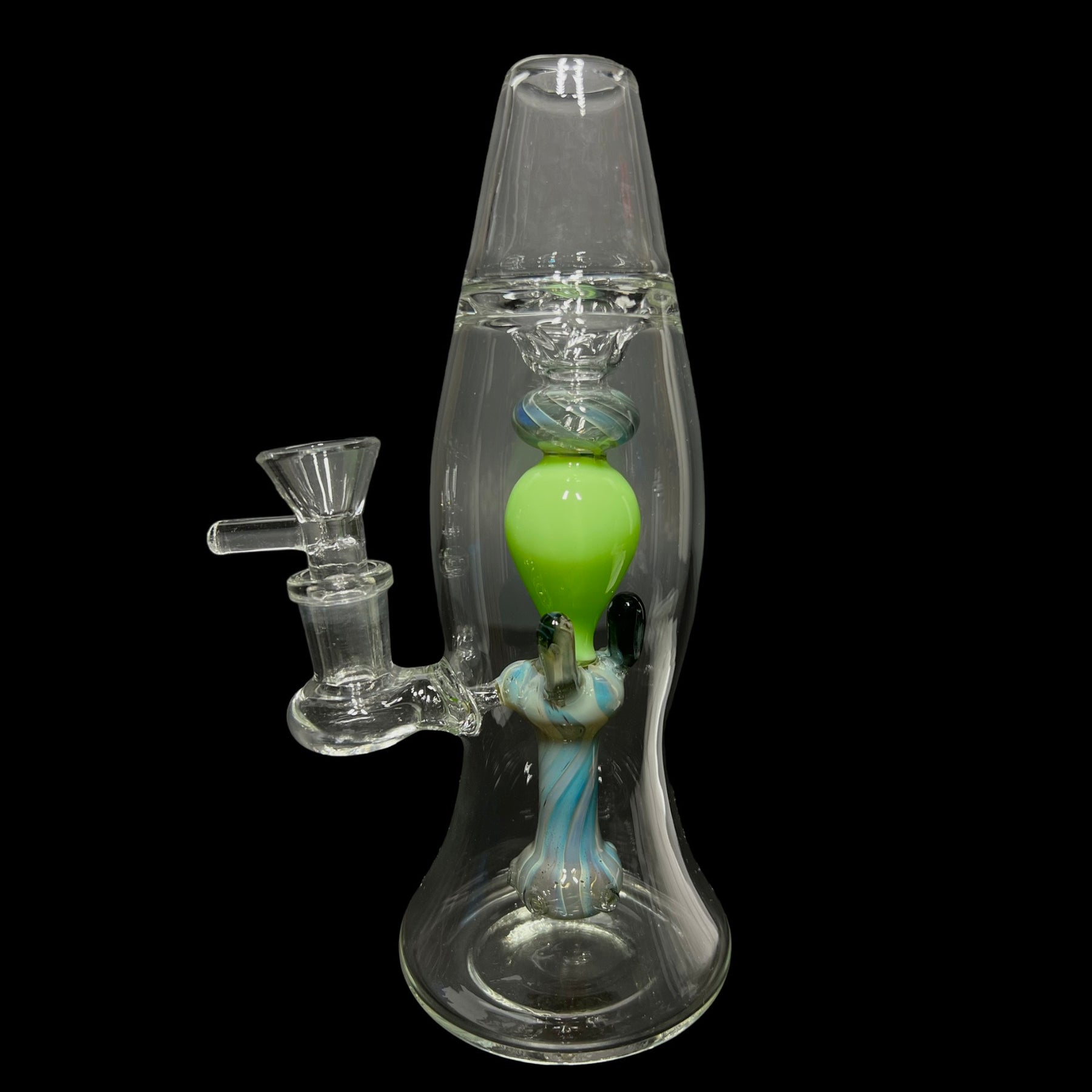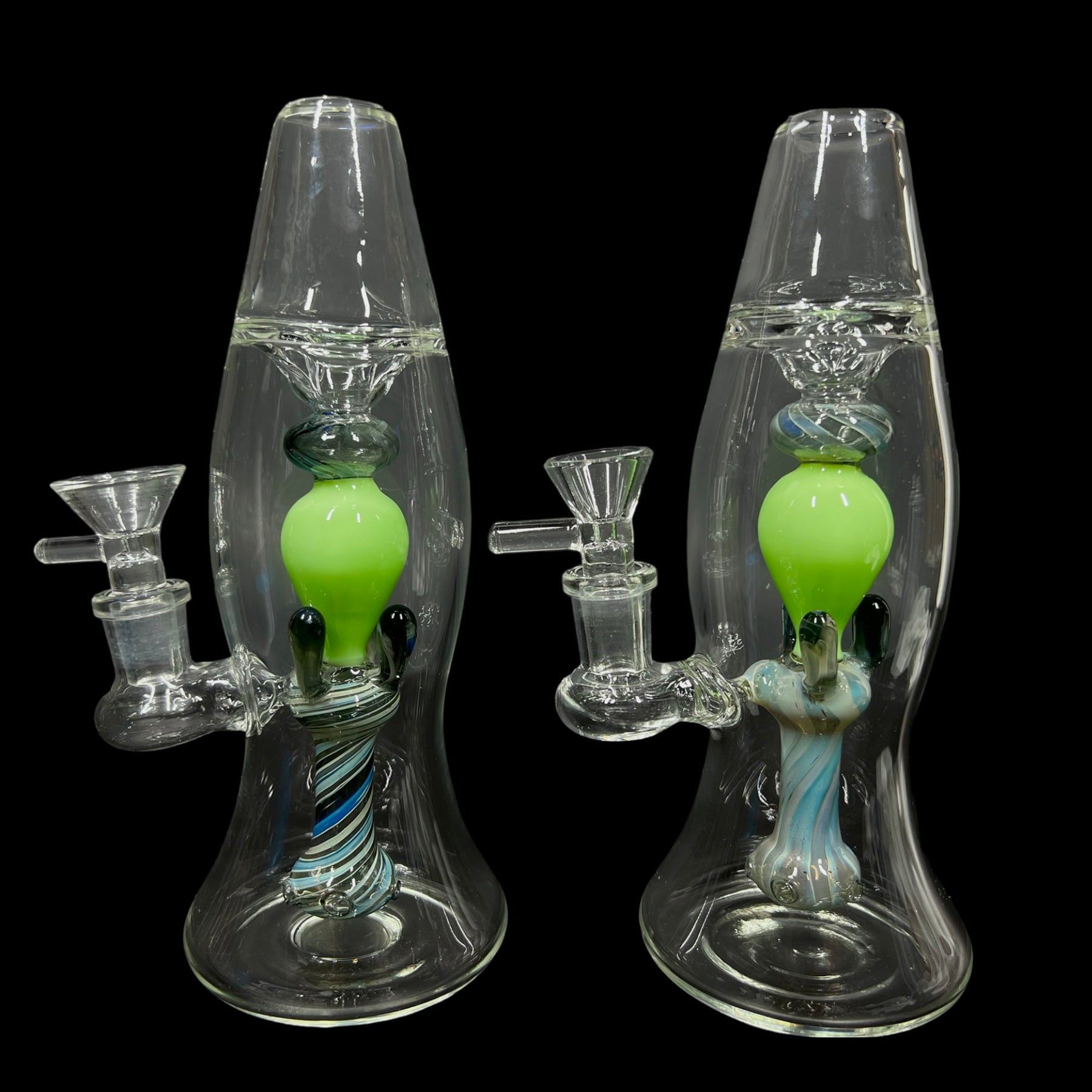 9 Inch New Lava Lamp Bong
This lava lamp bong is arguably the most beautiful in our collection. It has a clear glass body with green and gray insides with a percolator for smooth hits. Included is a clear glass bowl to match the outside body of this 9 inch tall lava lamp bong. When completely clean, this piece is incredible to look at, it almost makes you not want to smoke out of it and keep it as an art piece. The smoke travels through the water filtered percolator up the body of the chamber. This water pipe is built in a way that never allows water to go up the mouthpiece and get water in your mouth. What makes this lava lamp water pipe unique is that the inside glass percolator is sensitive to light and turns from gray into a shiny blue color whenever a strong light is pointed at it. This bong is truly a work of art.
9 inch glass Lava Lamp Bong features:
Solid glass body and insides

Percolator for smoke dispersion

Glass bowl included

Color Changing glass 

9 inch height
[****]
this is such a great product, it is very high quality!
nice features
I've never had a bong that changes color when it hits light, the lava bong looks really nice