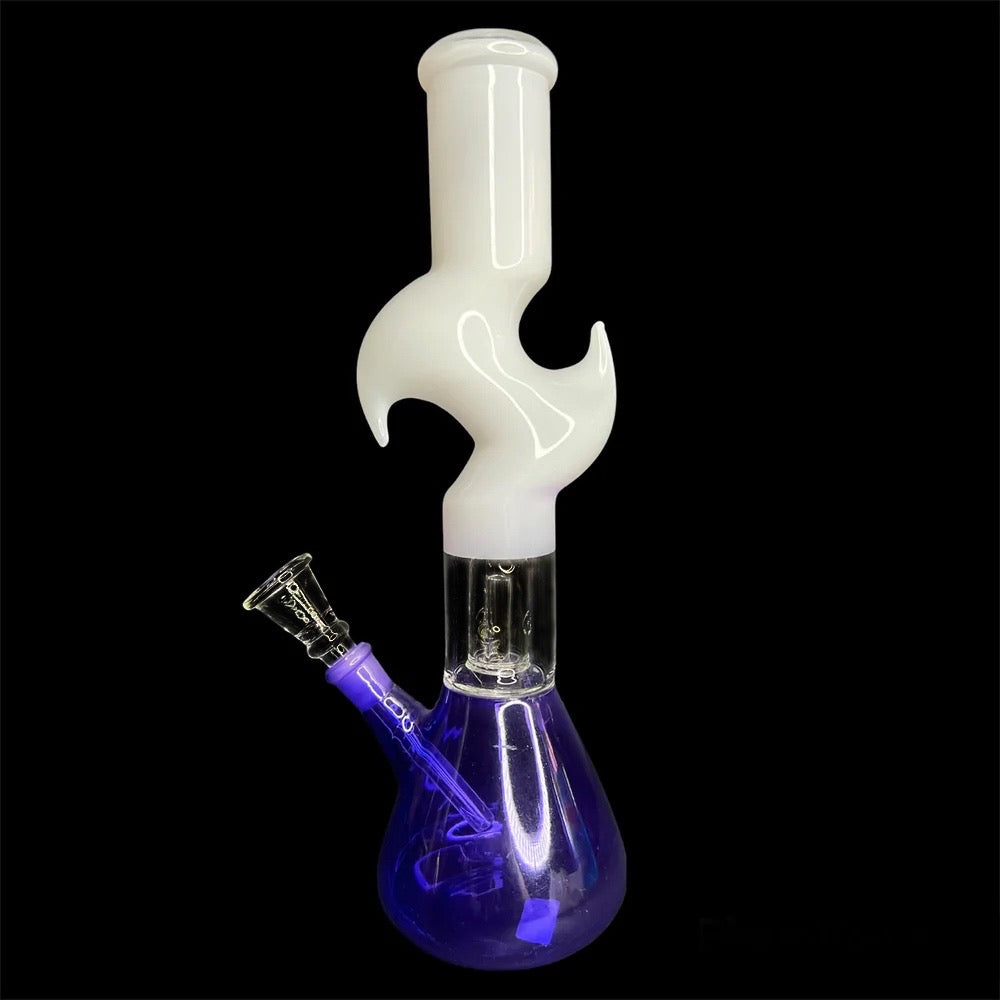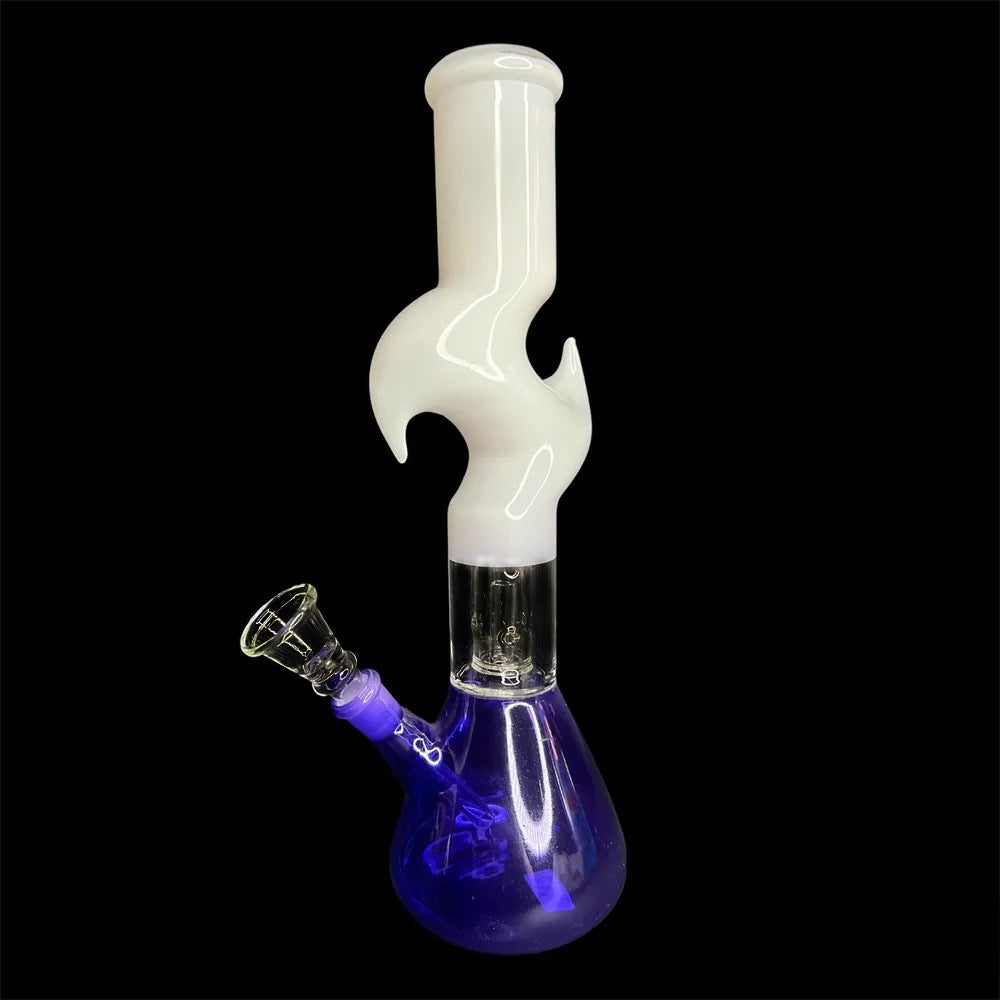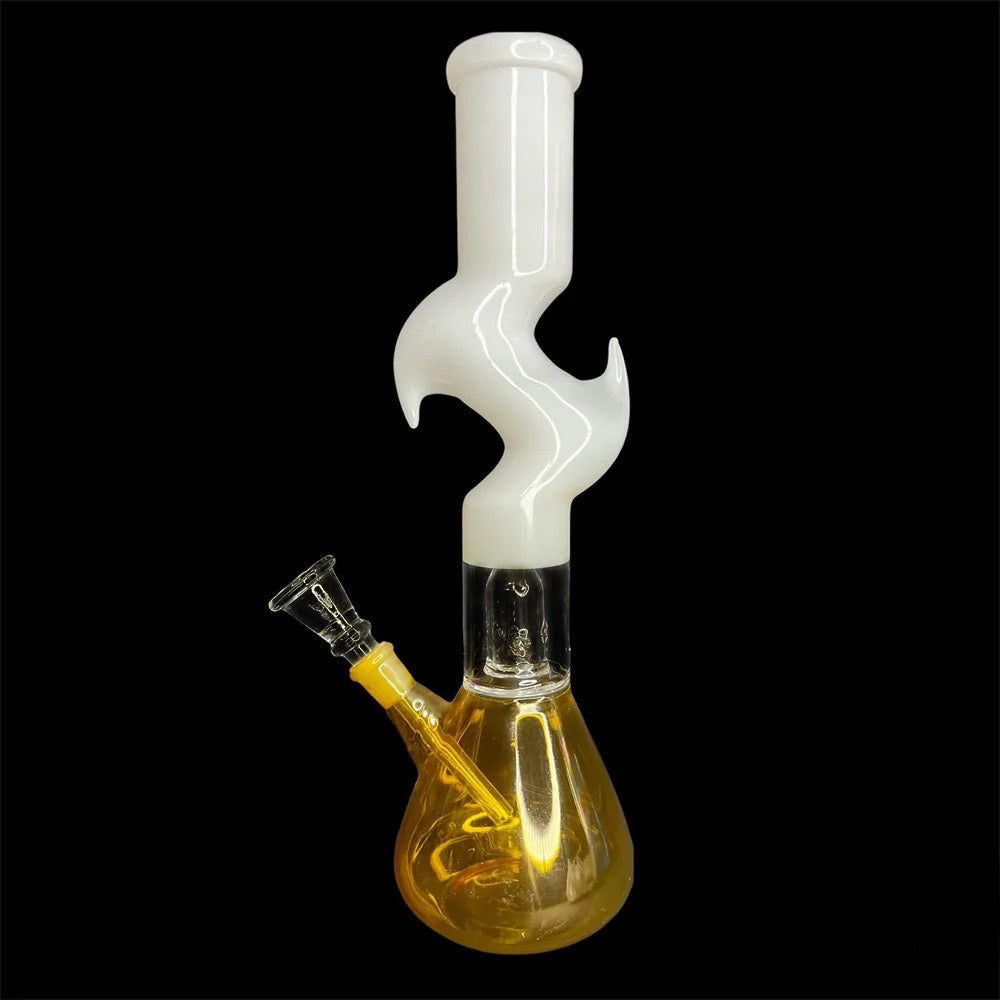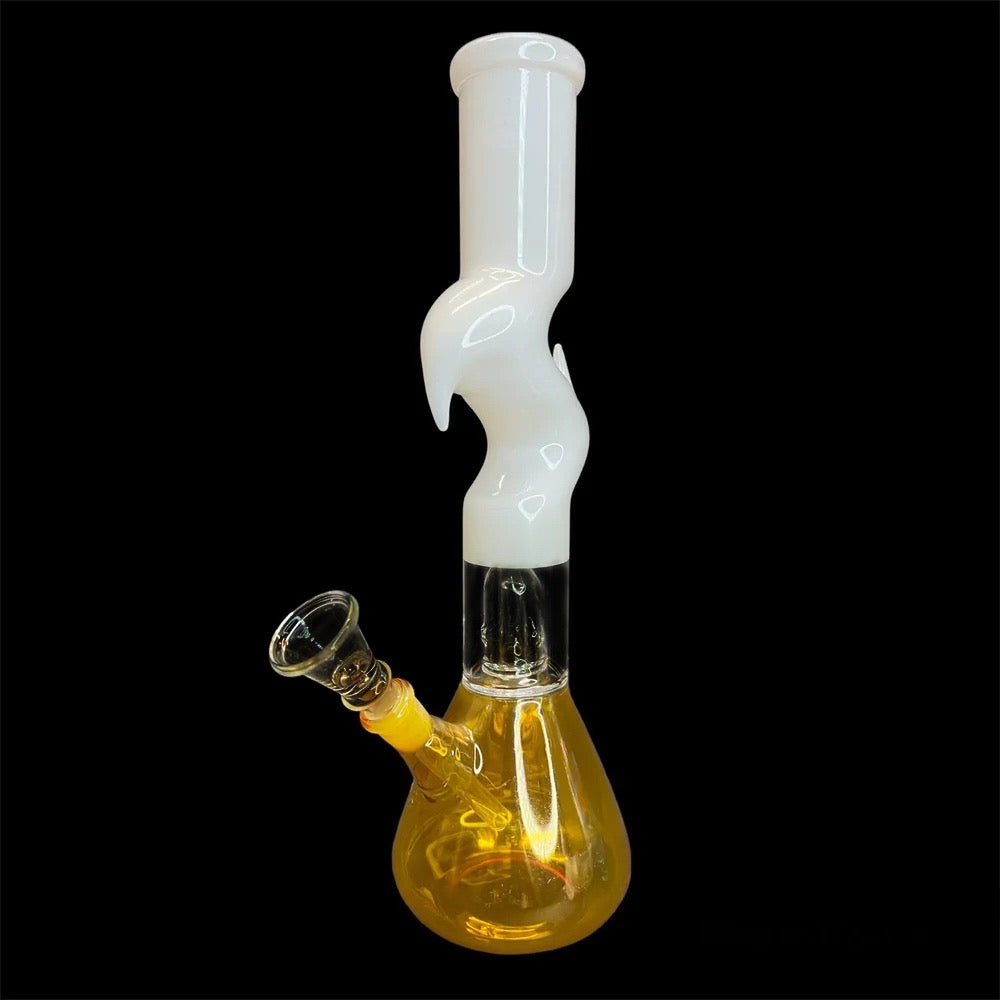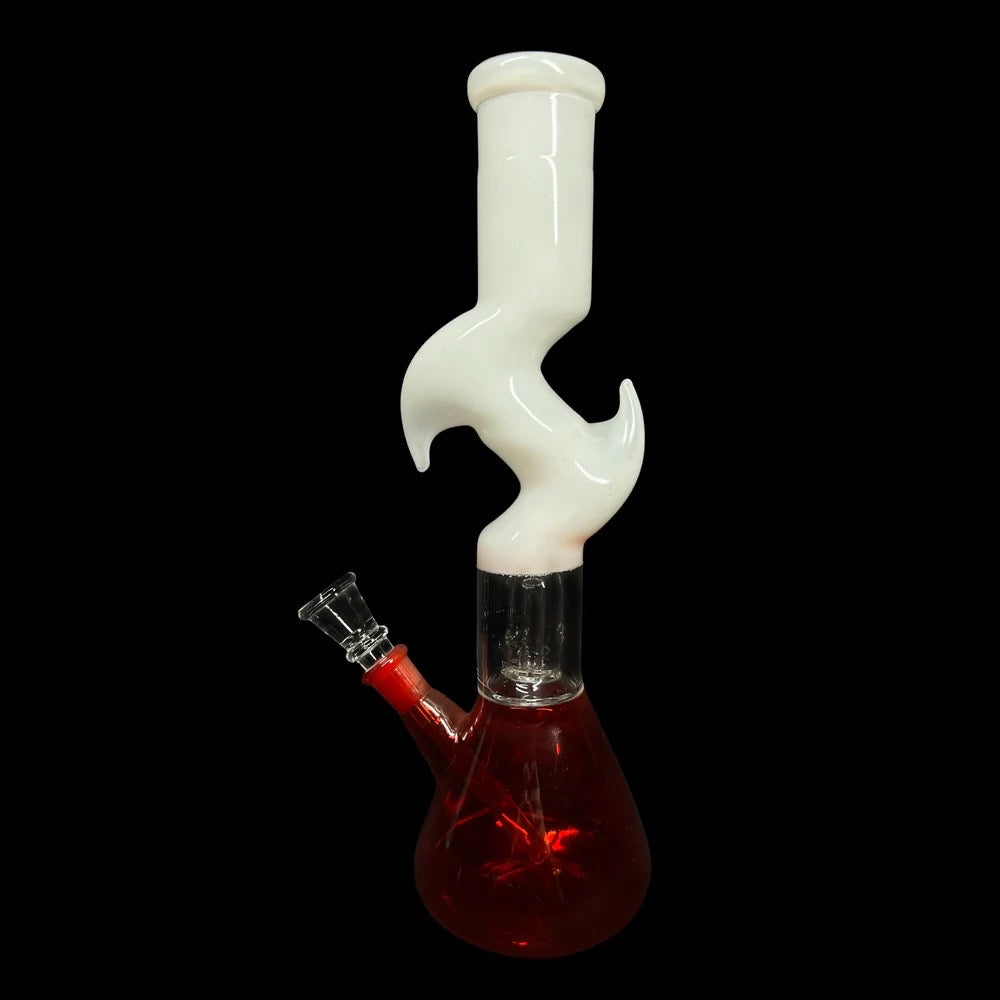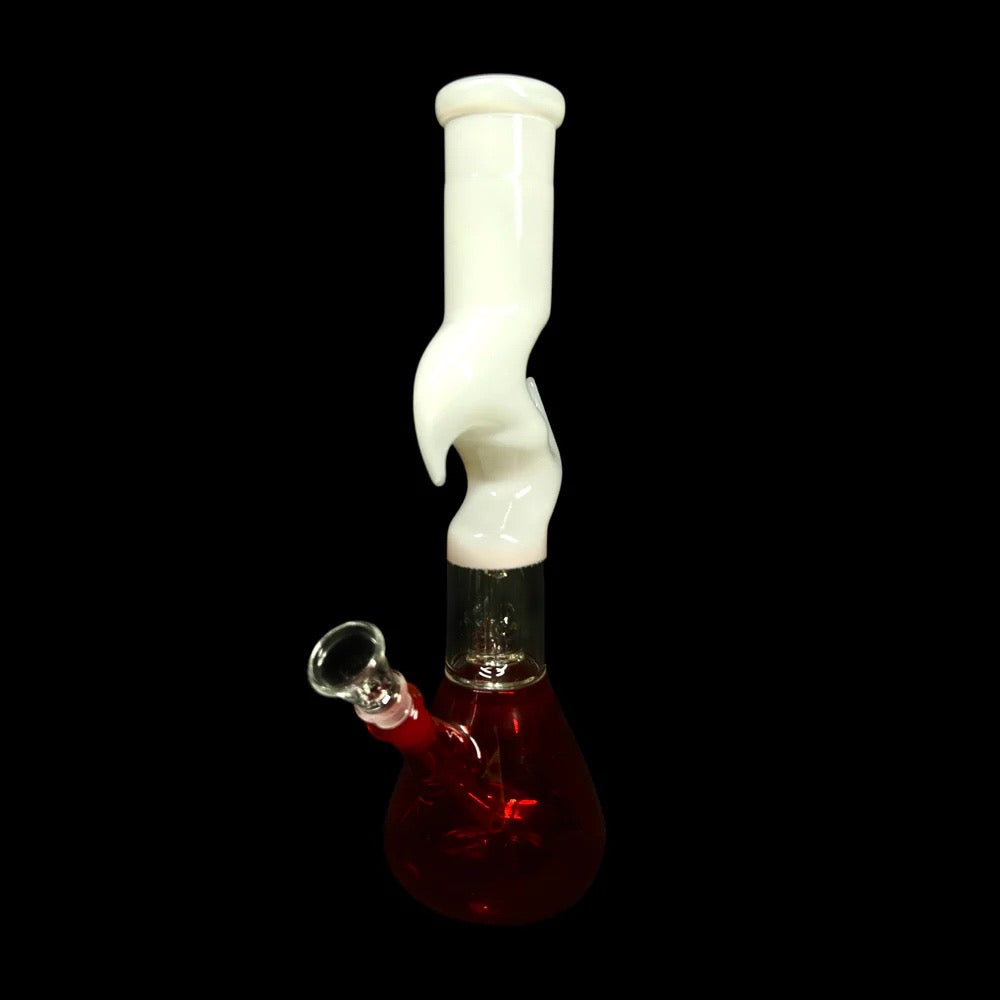 12 Inch Zig Zag Bong with Percolator
The 12 inch zig zag bong is a beautiful piece that revolutionizes the style of a normal beaker bong and adds a literal twist to it. These are perfect for those who are tired of smoking out of regular bongs and want to make their experience more exciting. The big twists and turns on this water bong are good for maneuverability when smoking with friends. The best part about these zig zag bongs is that it has an extra percolator in the middle of it so the smoke gets filtered twice before reaching the user. This allows for a smoother and cooler hit that won't burn your throat, this is a feature that In addition to this, the bowl and downstem are combined into one piece for very easy cleaning. 
The Zig Zag Bong's Highlights:
The bowl piece in this zig zag water pipe is one of the best features due to the fact that it is deep with a small hole for airflow. What makes this stand apart from other bowls is that most bowls that come included with affordable pieces have large openings that allow your flower to pass through and get in the water. This is something that they thought about when creating this zigzag bong and the bowl piece included.
Colors available (12 inch bong):
I've been wanting one for a while and finally found one the right size(:
I had looked around the internet and all other zig zag bongs were huge and expensive. Finally I cam across this one that's 12 inches (the size any bong should be) and its not too big or too small and good enough to take with my on trips to the seshes with my friends (: ! The design looks cool af in person.