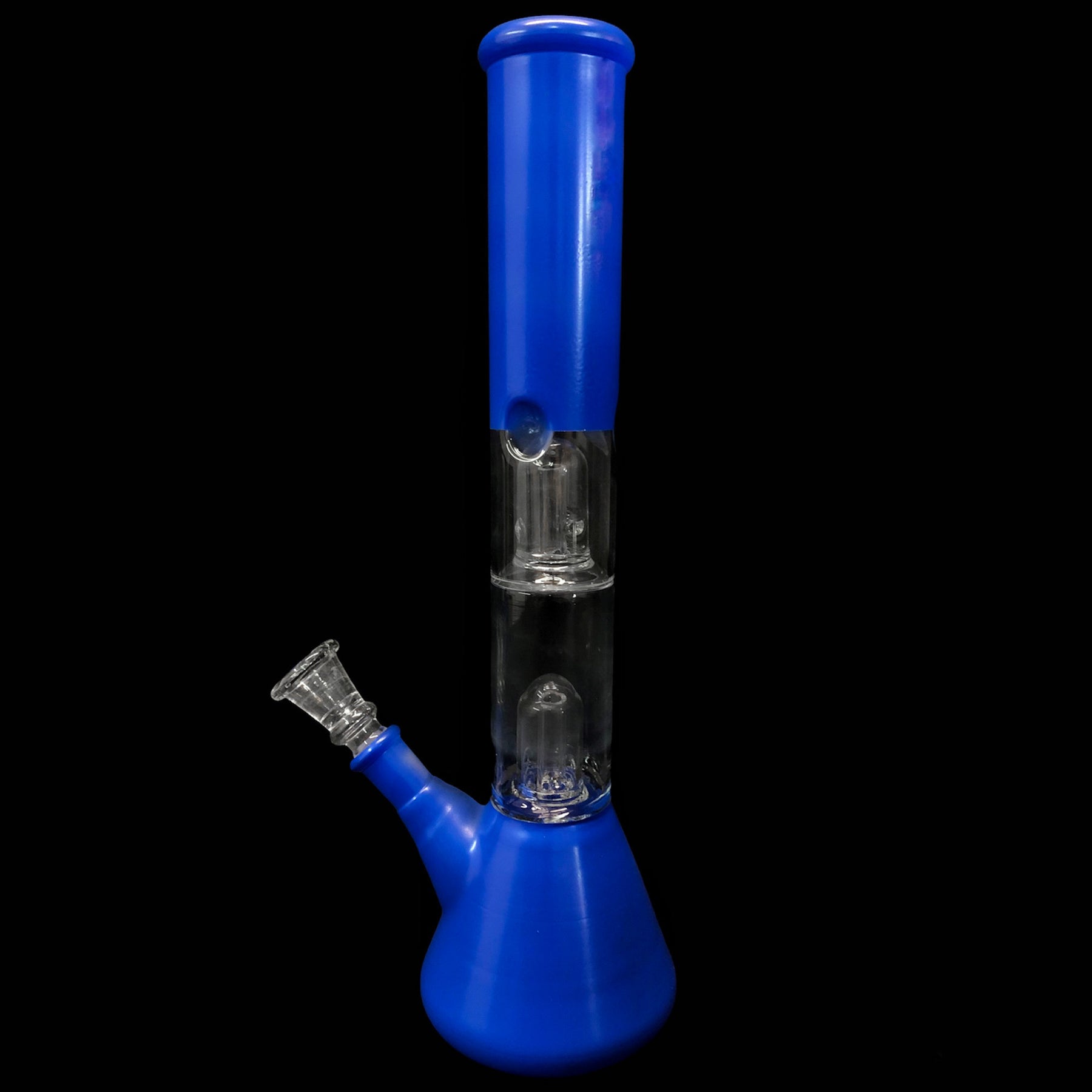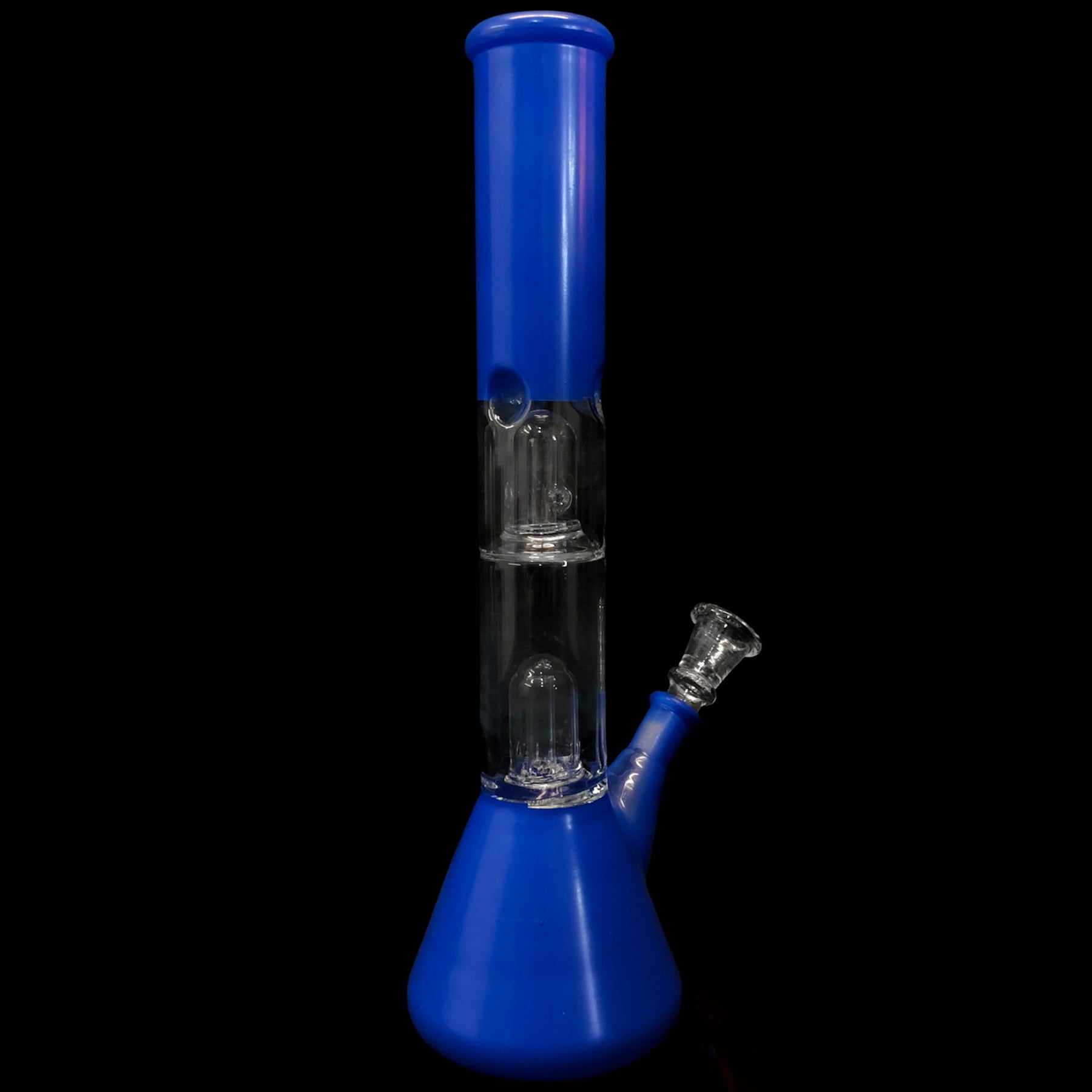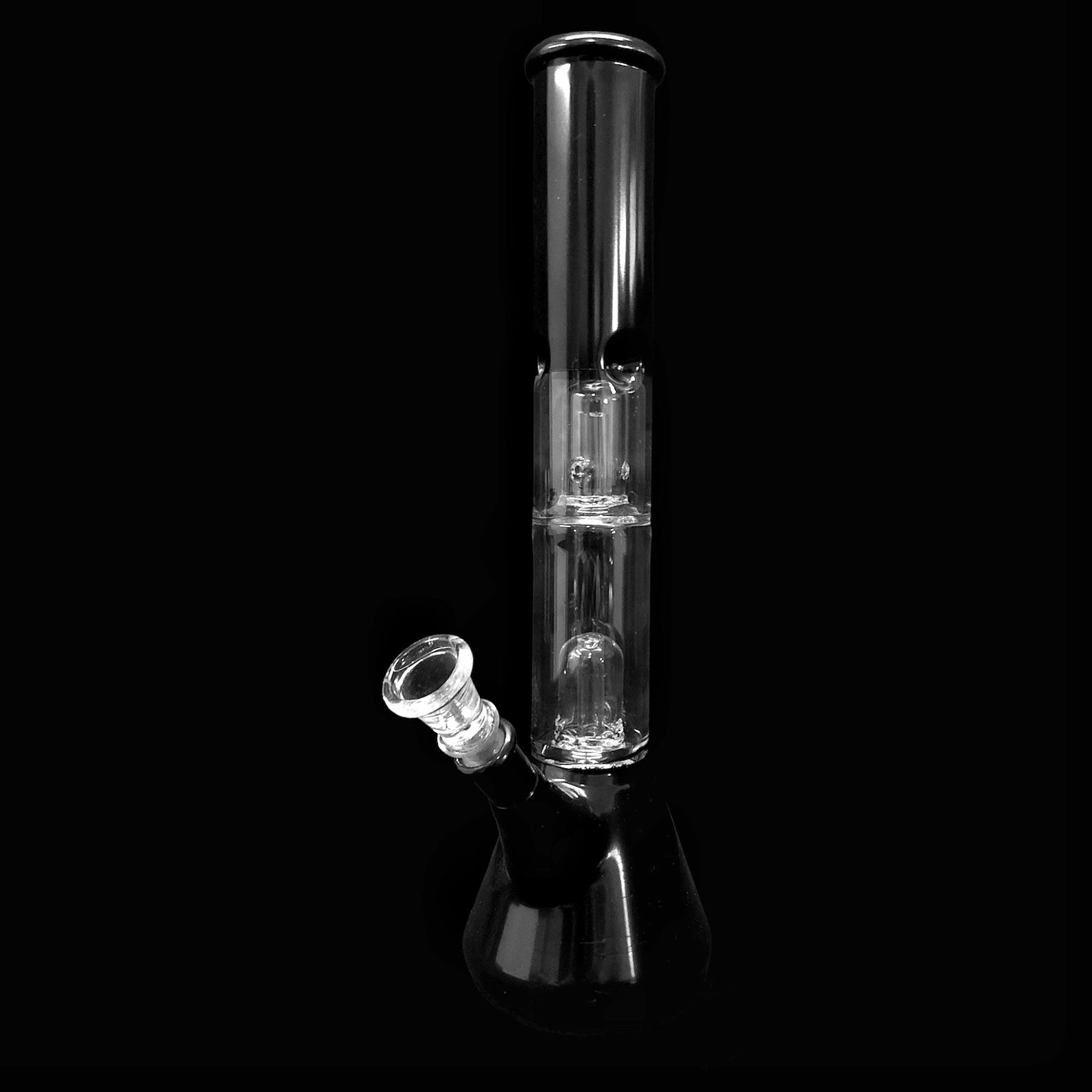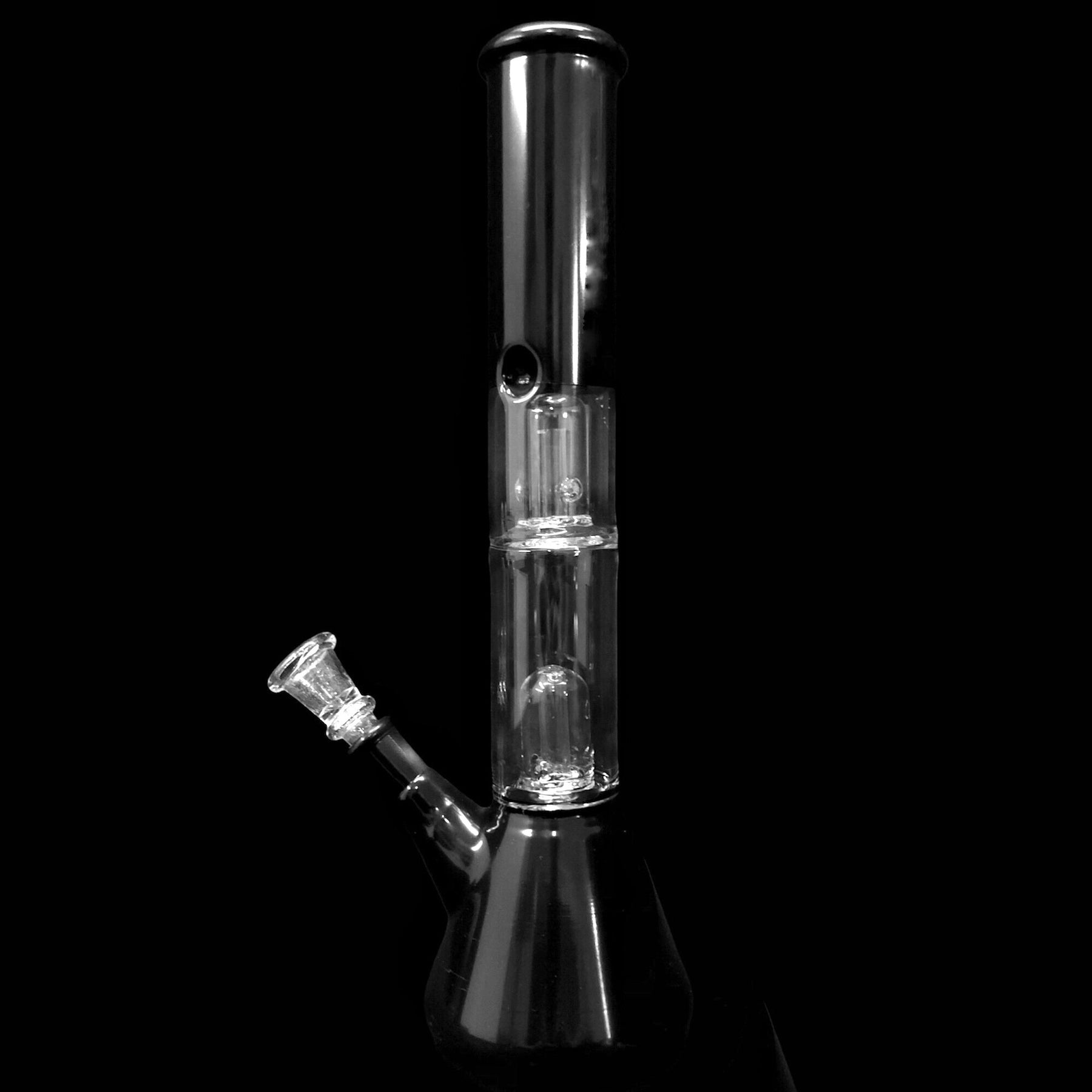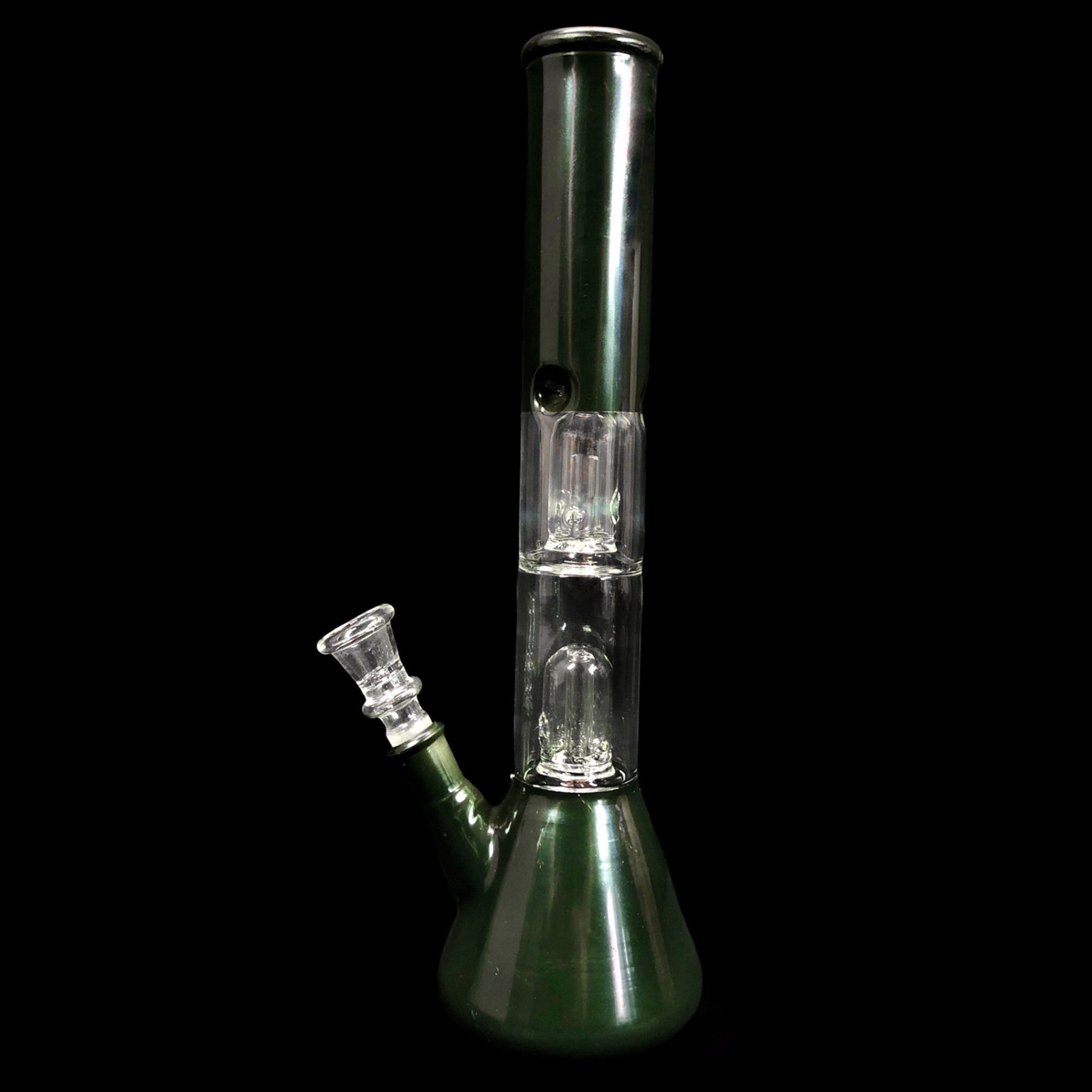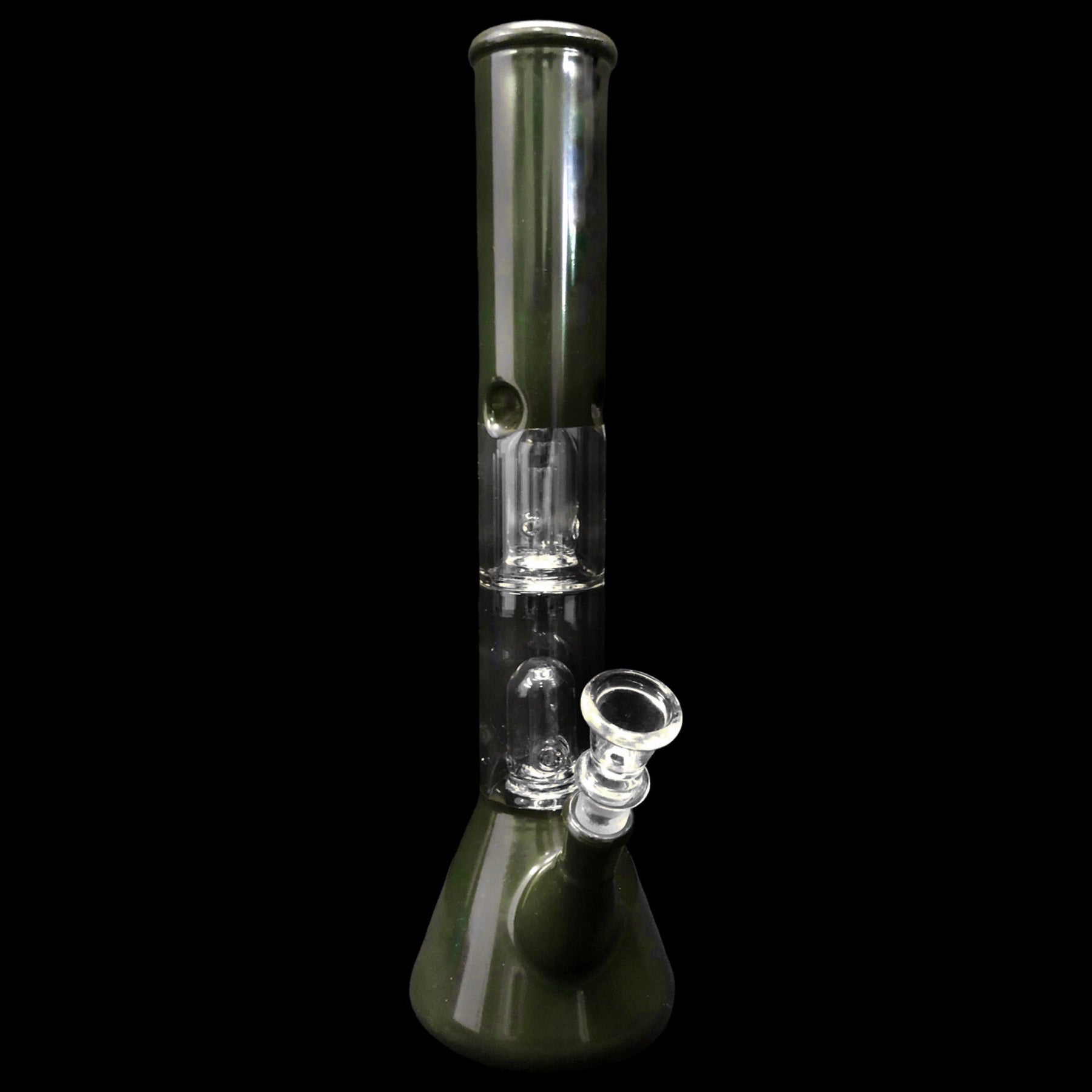 12 inch Bong with Double Inline Percolator
This Double Chamber bong is both functional and affordable. It comes with a variety of features all for a great price.
This bong is 12 inches tall and is covered with a unique paint that gives it a nice look. It comes in a variety of different colors so you can get one that is right for you. The main attraction of this bong is that it has 3 separate water chambers. One at the base of the bong, and one at each of the percolators. These 3 water chambers along with the two percolators will give you the smoothest hits you have ever experienced out of a $30 bong. It also has an ice catcher if you want to take it a step further and get an even smoother hit.
All in all this bong is perfect for someone who wants the functionality of a premium bong at a much cheaper price. Get yours today here at the Golden Leaf Shop!
Features of this Bong
12 inches tall

3 Water Chambers

2 Percolators

Ice Catcher for Smoother Hits

Available in a Variety of Different Colors
12 Inch Bong!!!
Exactly what I have been looking for! Every local smokeshop I go to is tries to sell me a bong for at least $70 when I just need something simple that gets the job done.