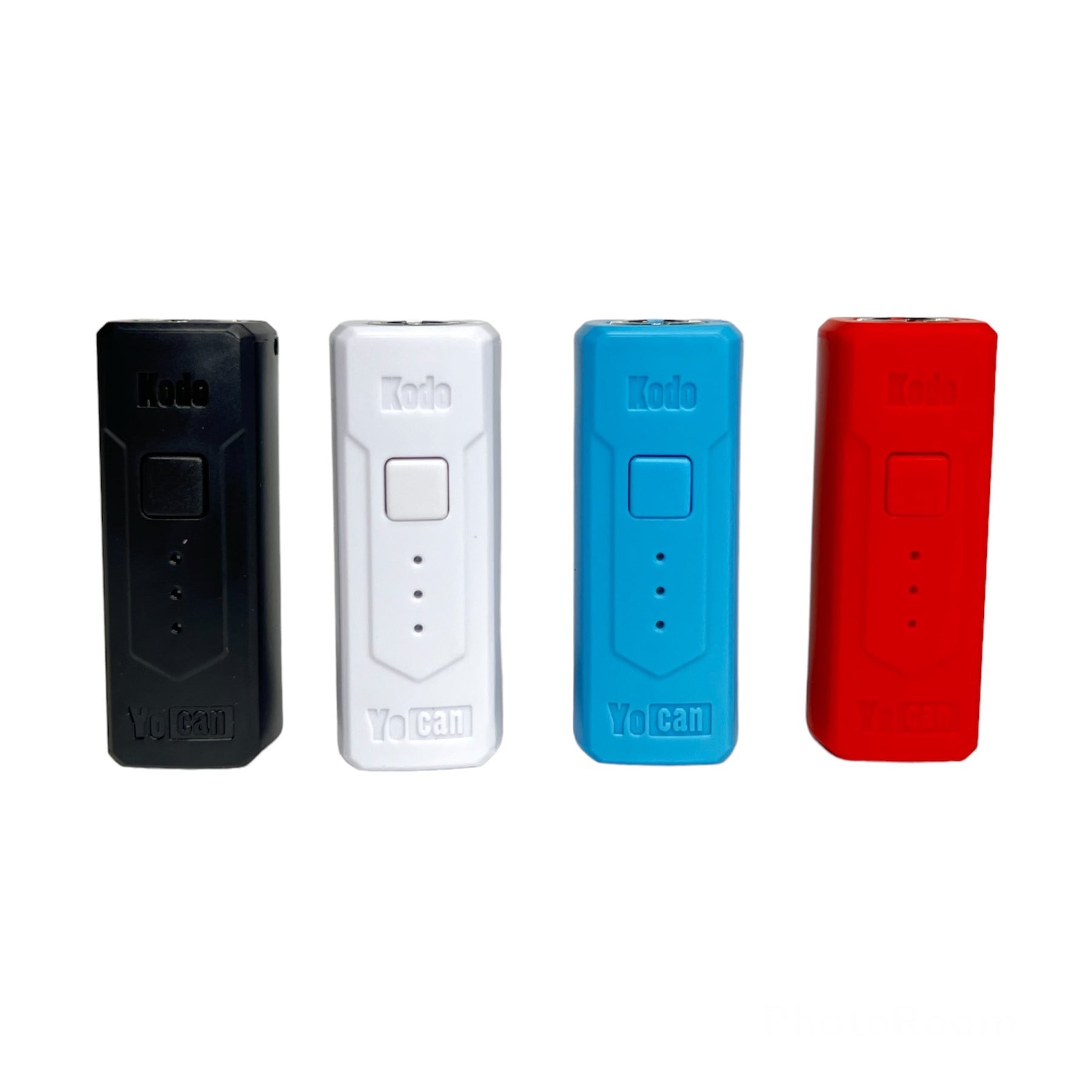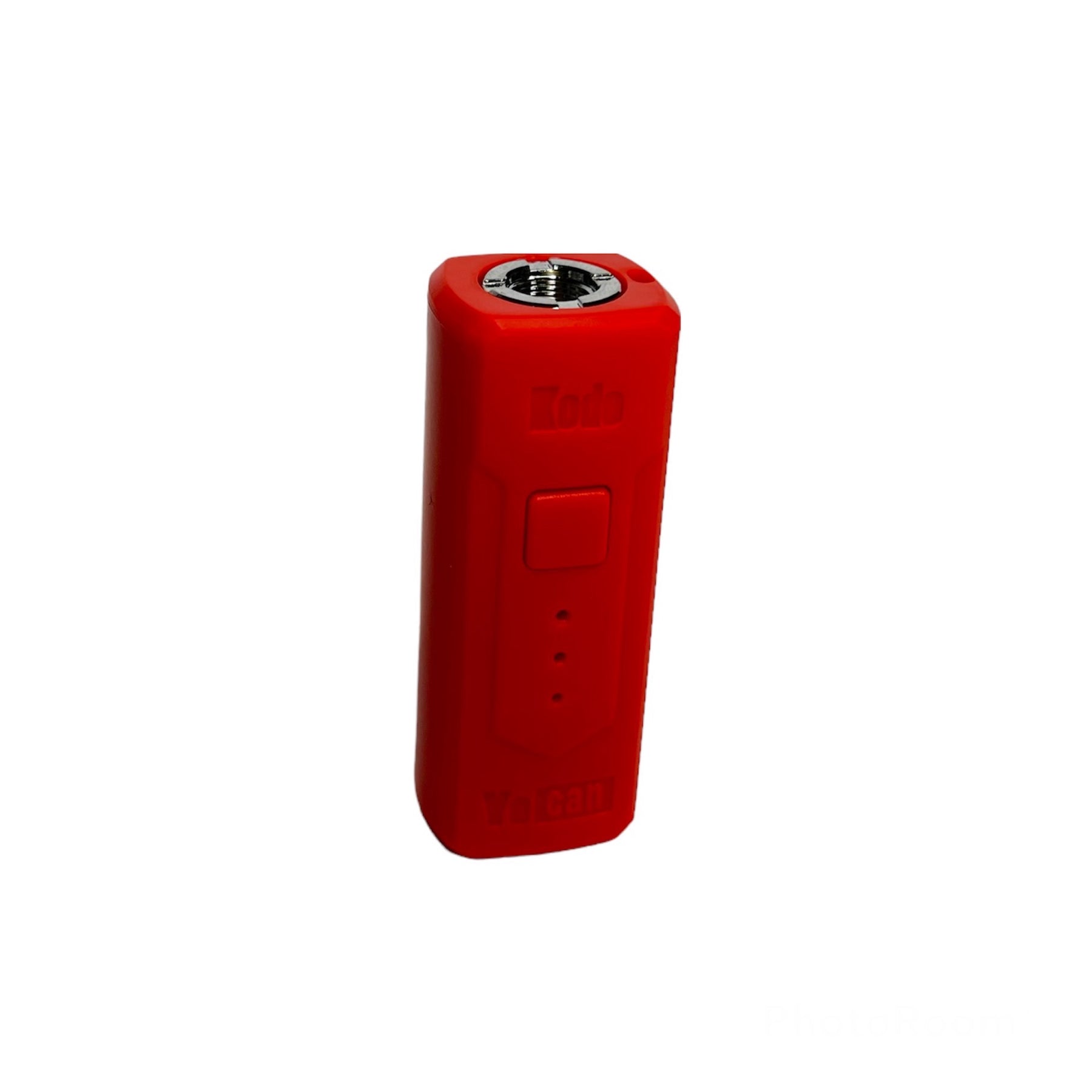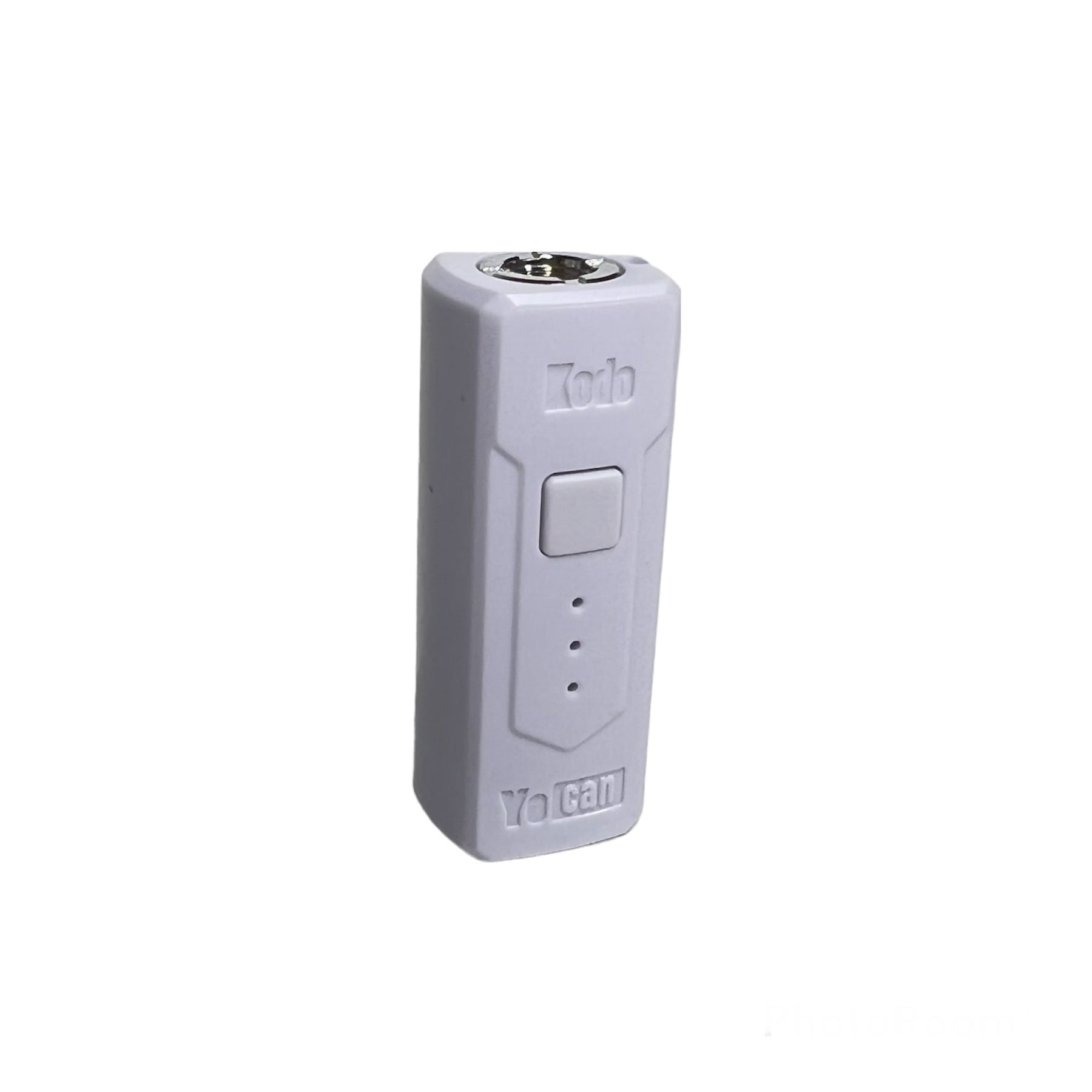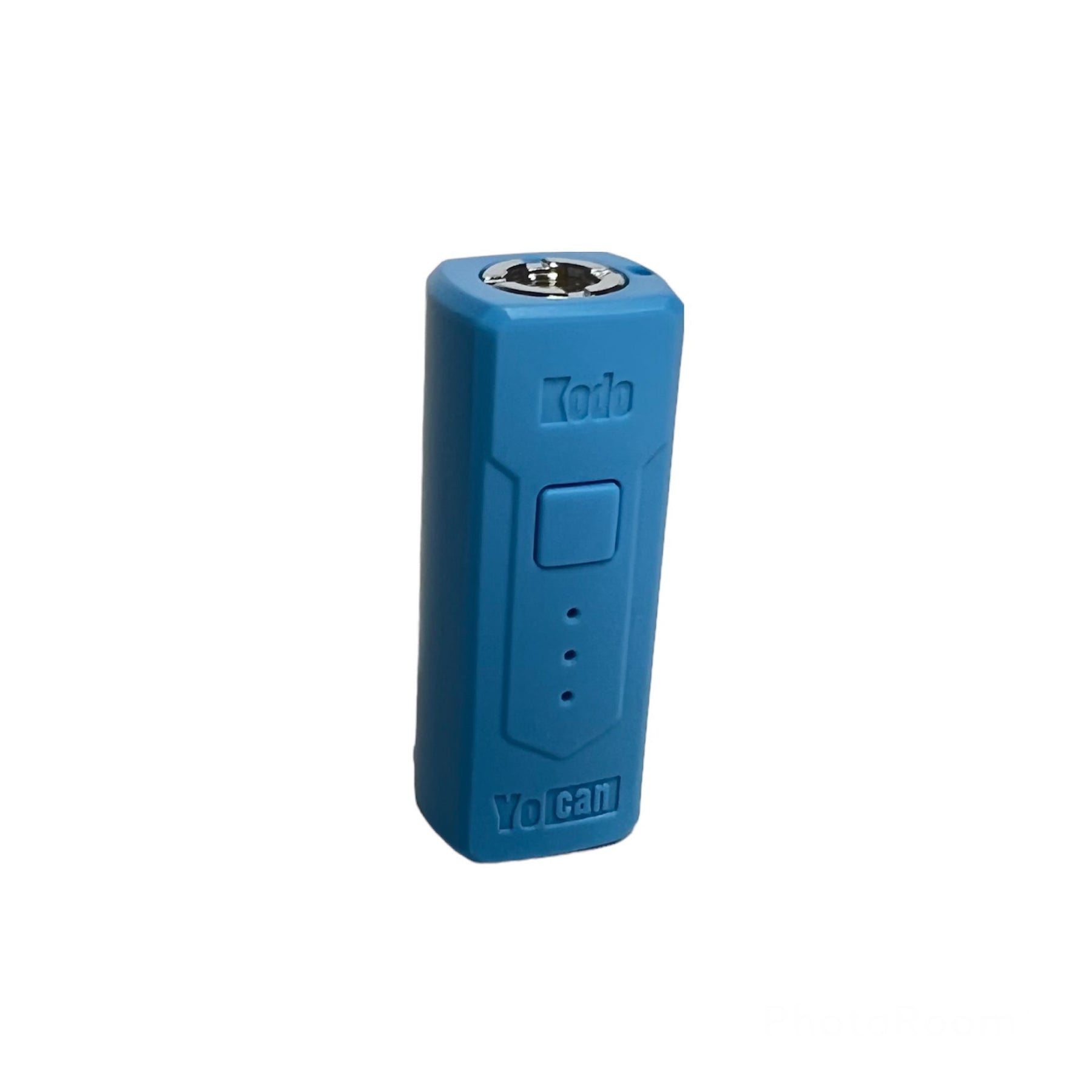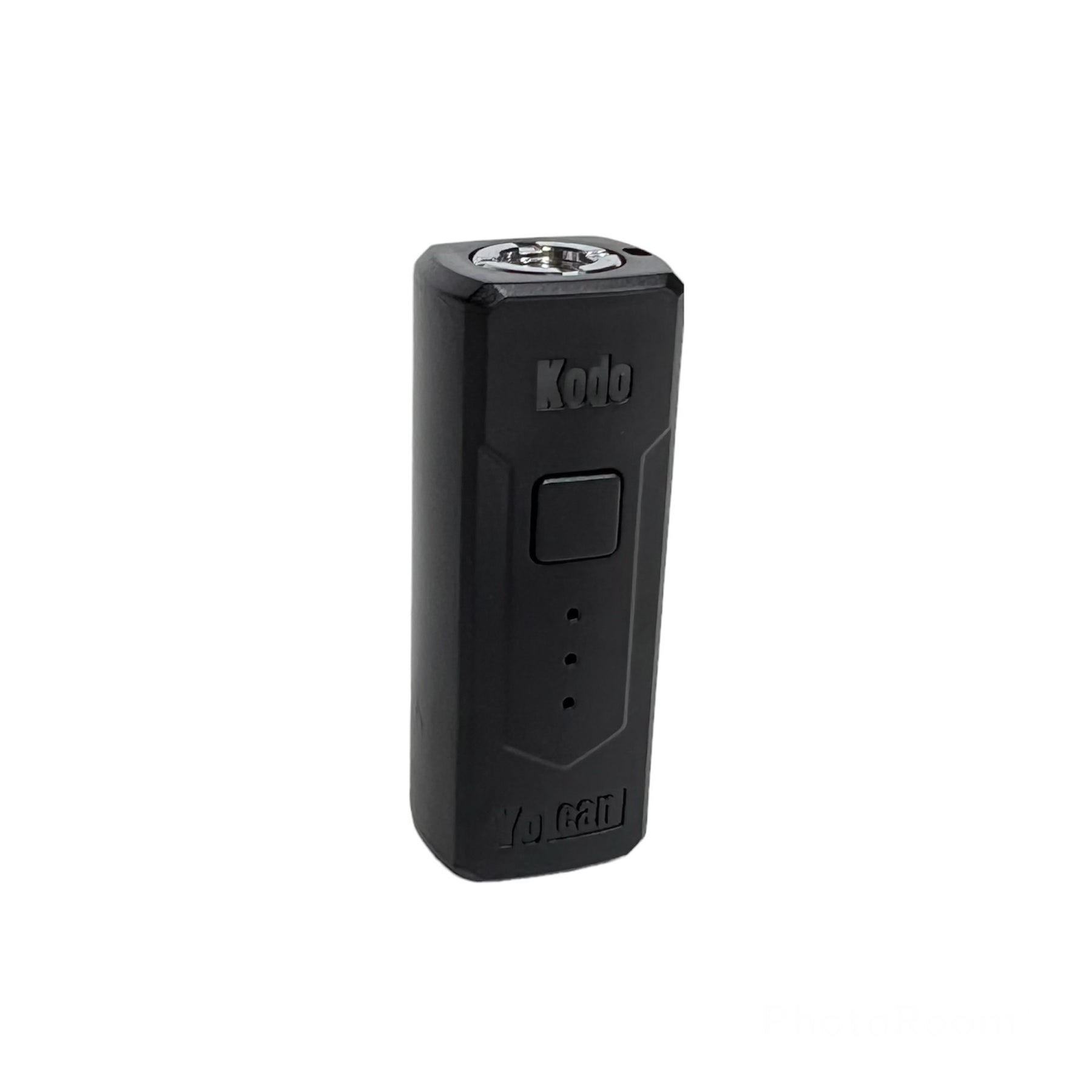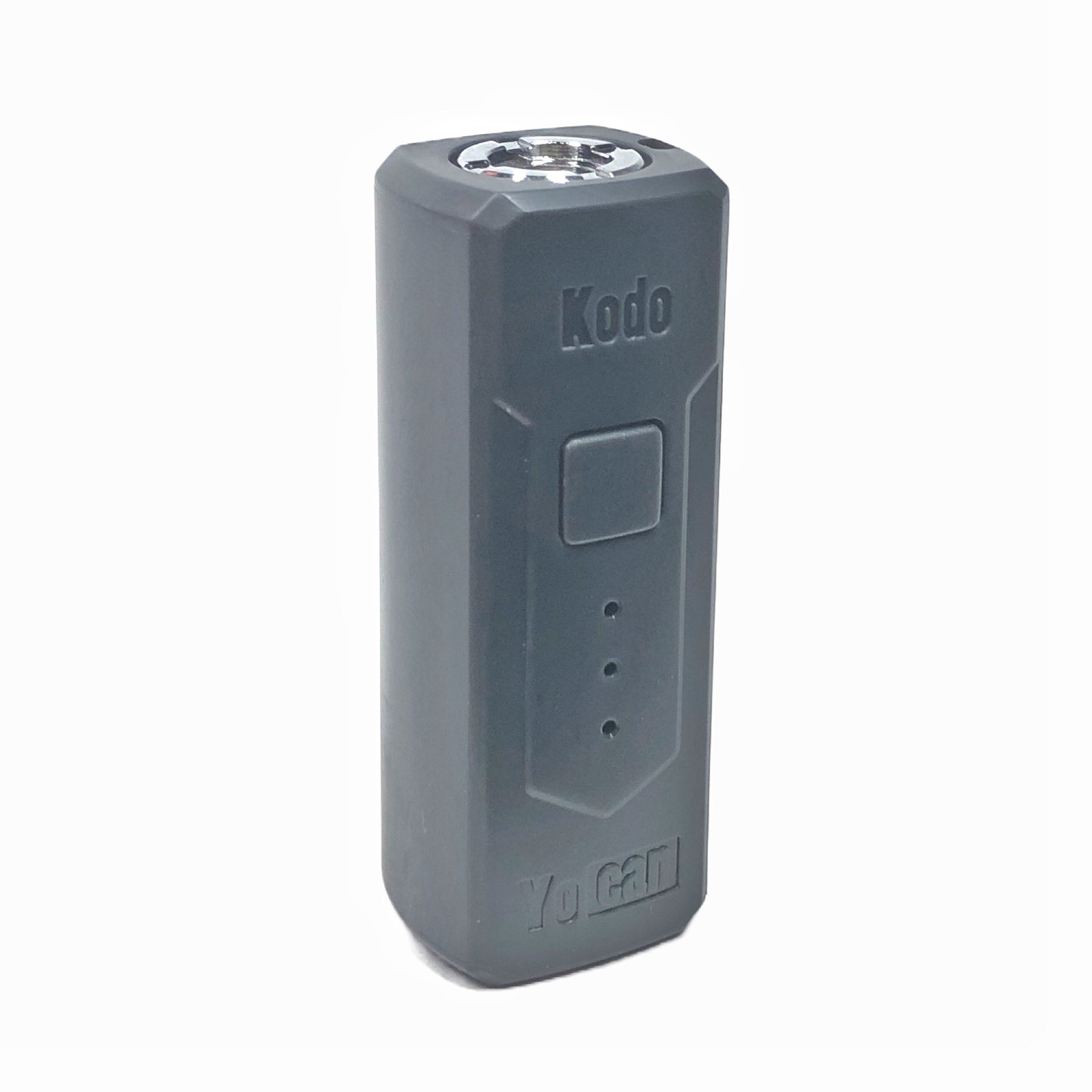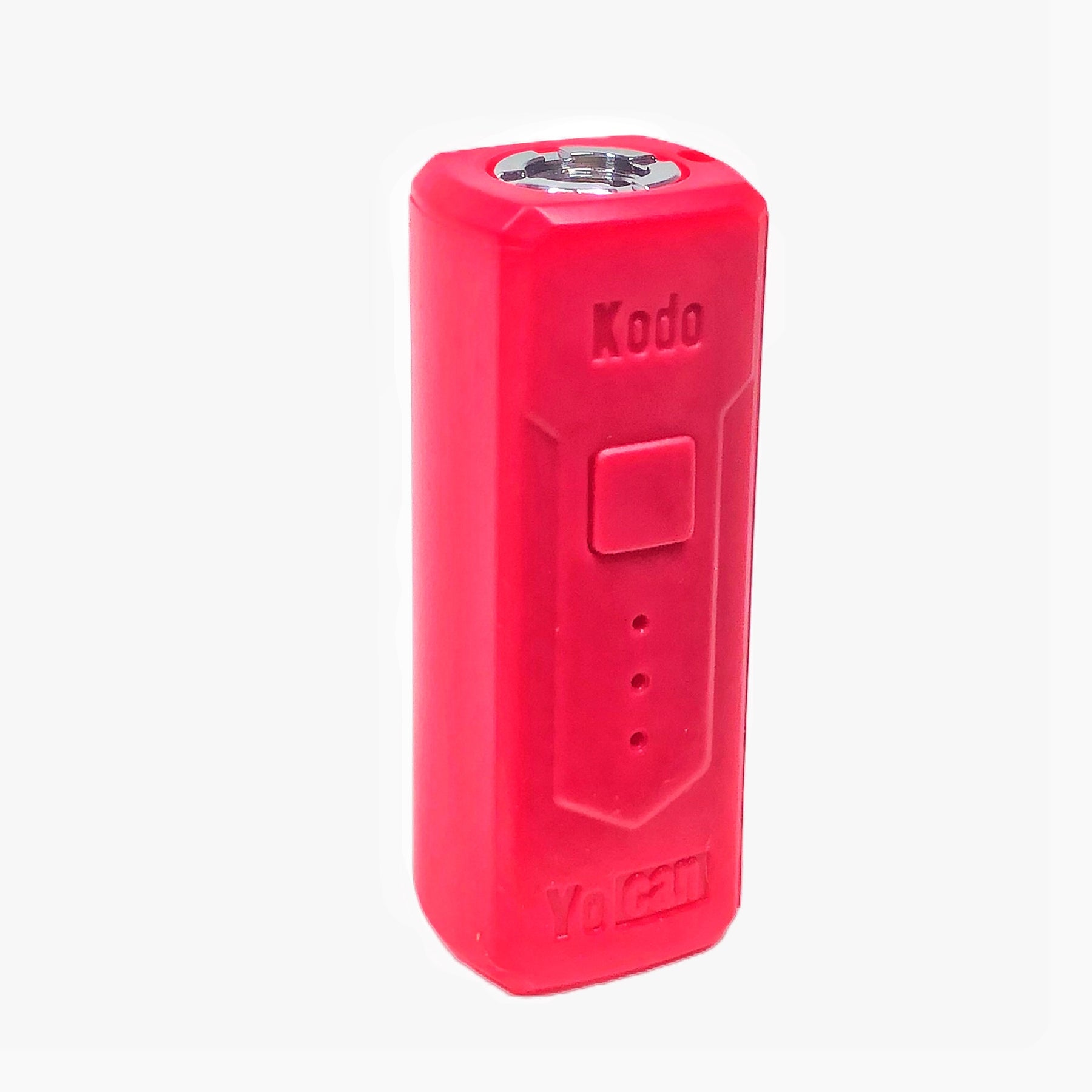 Yocan Kodo Box Mod Battery
Bringing a modern and stylish battery to the market we present to you the Yocan Kodo Box Mod Battery. The Yocan Kodo Box Mod is a portable battery made for 510-threaded cartridges. This wax pen allows you to place cartridges with different sizes, since it does not have a chamber. Coming with a variety of solid colors keeping your kit vivid, you can enjoy a sesh with style. If you are looking for convenience then this dab pen will definitely fit you, it is a palm-sized battery that will let you be discreet. 
Variable Voltage Battery Instructions
Why have a battery with a single heating option when you can have the Yocan Kodo Box Mod that combines the attributes of a cartridge battery and a box mod vaporizer. Having these features allows you to get multiple voltage settings and a pre-heat function. In order to turn this dab pen on, press the button five times and the Kodo Yocan will start to blink.  Choosing up to three different heating options this battery offers. Starting with the first option which gives a low power hit with less clouds of vape, then the second option gives a balanced effect with a medium power hit and the third option has the highest potency with a warming temperature. For the best results of each heating option make sure to fully charge this battery to its full capacity and pre-heat this battery for better airflow when you vape.
Yocan Kodo Feature List
Modern design

Adjustable Voltage

400 mAh Battery

10 Sec Preheat

Micro USB charging

Charge in 30 minutes

Measures 5.3cm x 2cm x 1.75cm

Black, white, light blue and red colors

LED light indicators

Made for 510-threaded atomizers 

Hanging hole
Awesome
Great for my pocket, I like the size and the price
Nice
Very good the battery lasts a long time, simple but great battery!