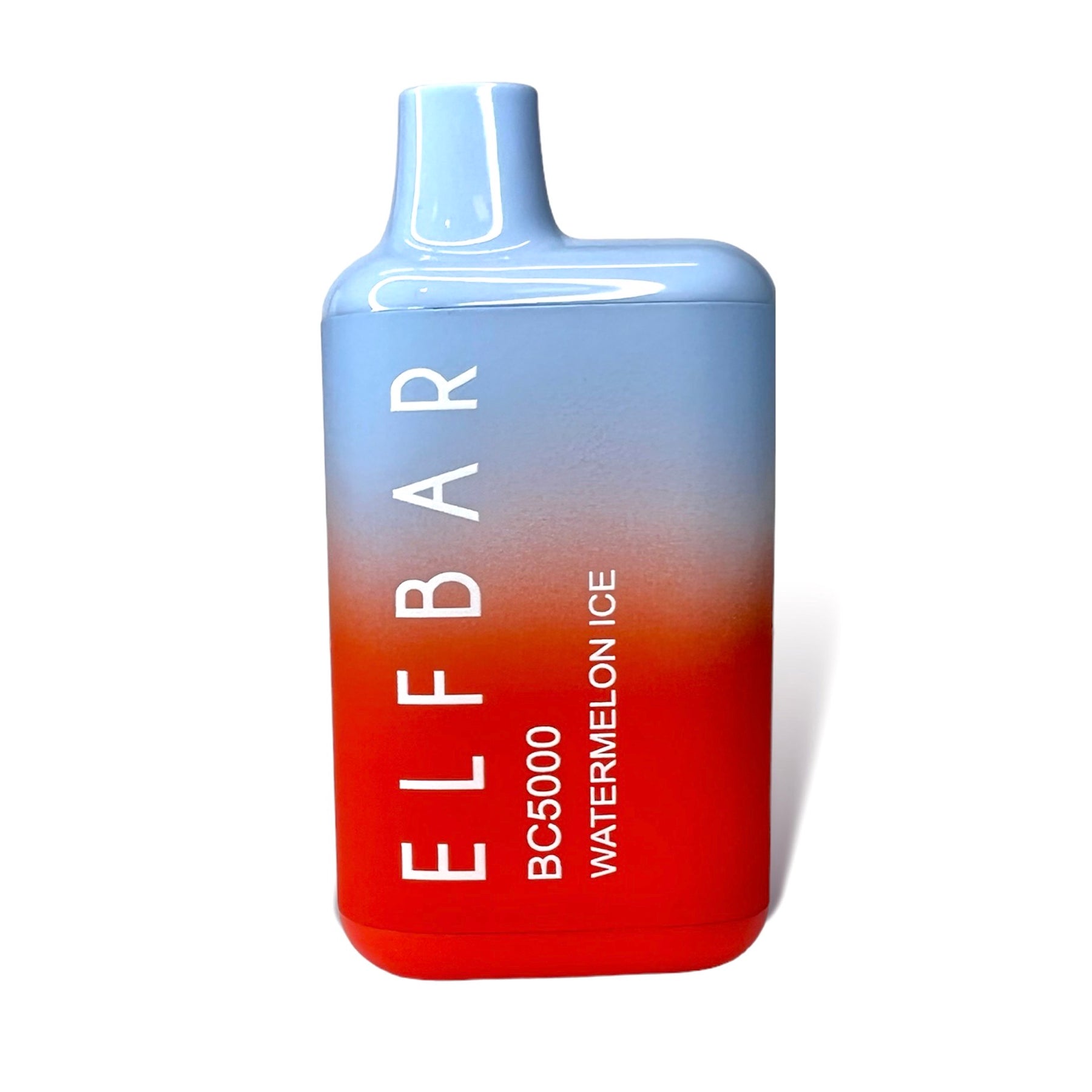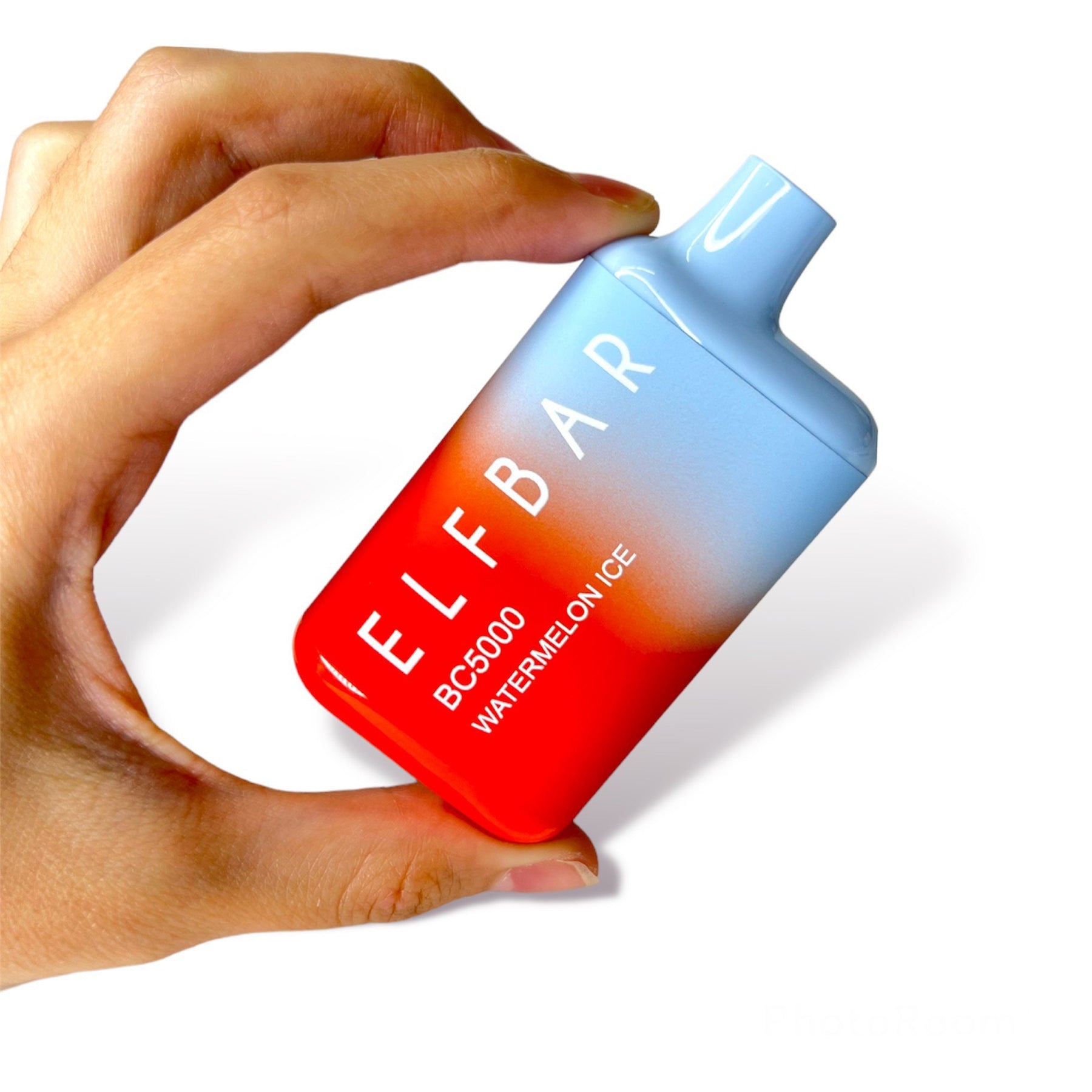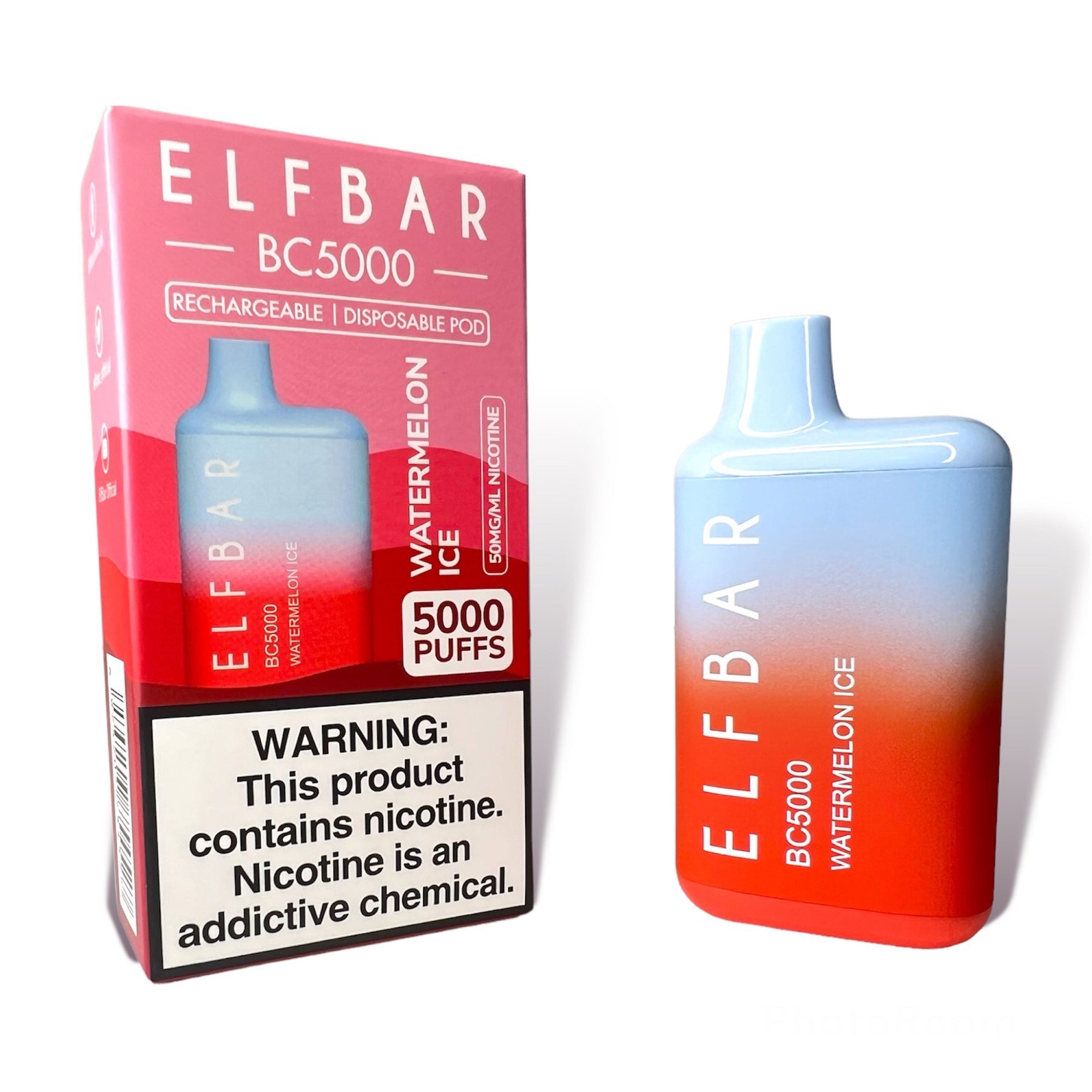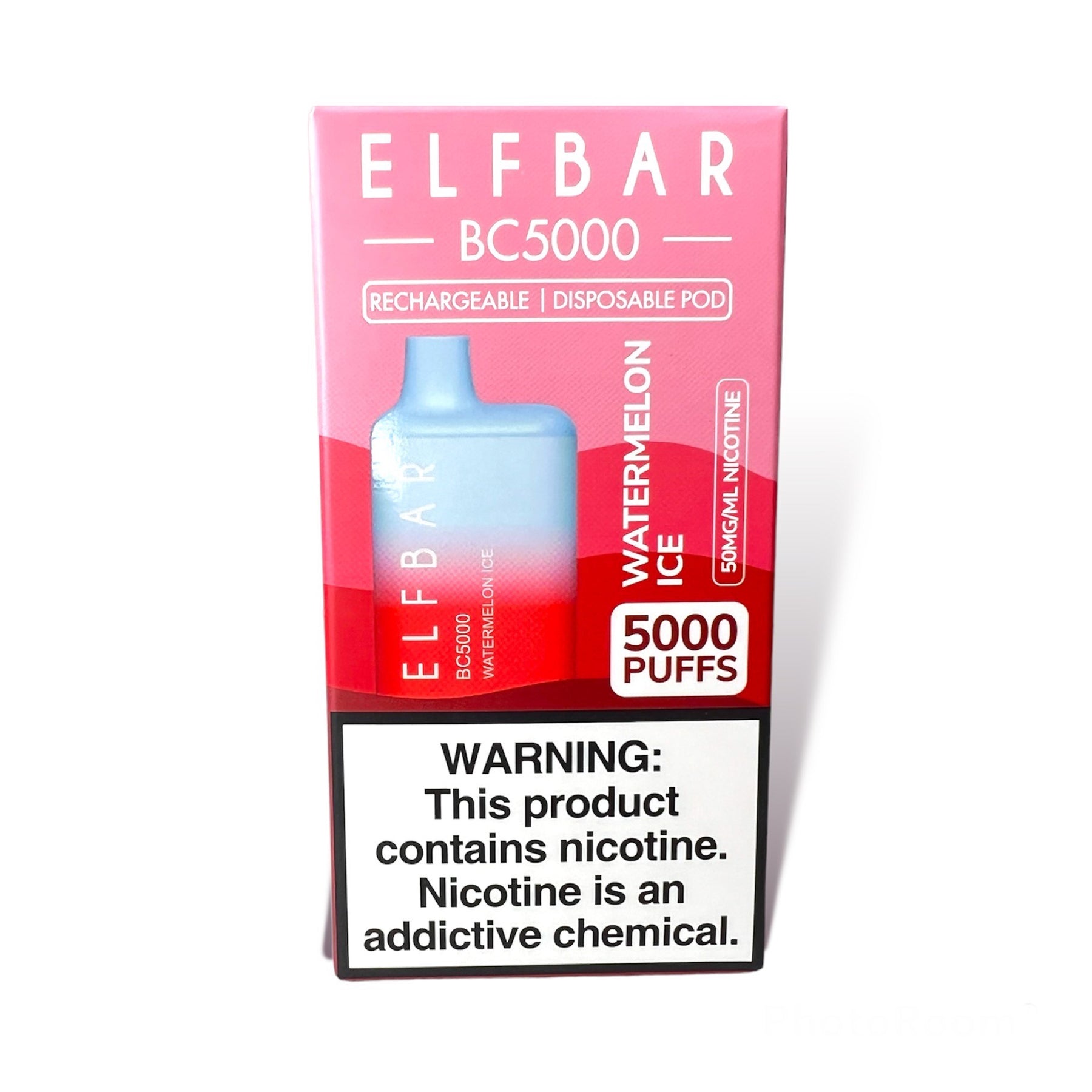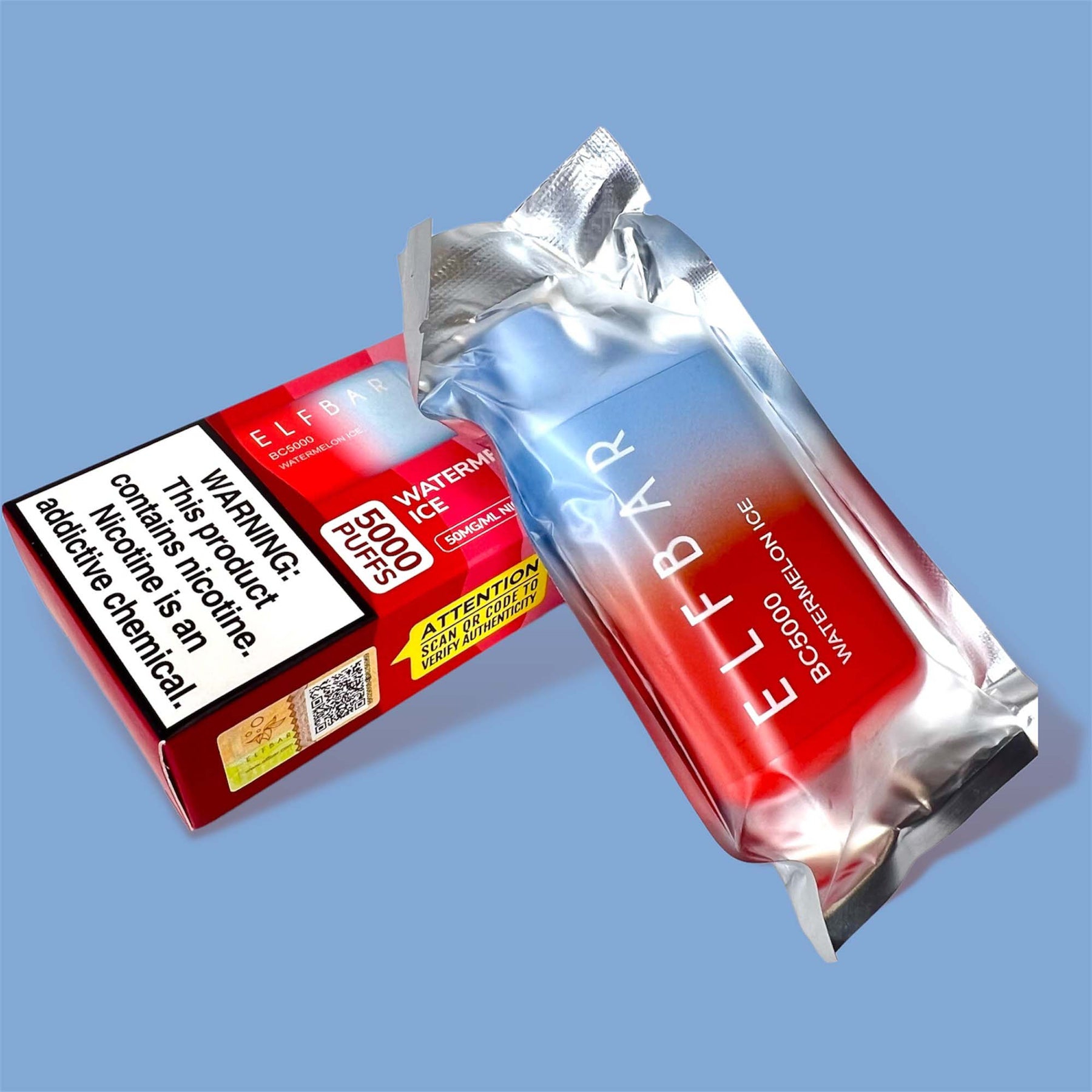 Watermelon Ice Elf Bar 5000 Puffs Disposable
Elf Bar Watermelon Ice Description:
Experience the feeling of a cold, crisp watermelon on a hot summer day. This flavor mixes the taste of a ripe watermelon with a pinch of ice to maximize that refreshing feeling. The Watermelon Ice Elf Bar is one of the most popular flavors and for good reason! It is the perfect blend between fruity, sweet and ice. This is a simple yet amazing flavor and is our recommendation to newer users who aren't sure what kind of flavors they prefer. Take a look at our other popular Elf Bar BC5000 flavors!
Watermelon Ice Elf Bar BC5000 Features:
- 5,000 puff capacity
- Rechargeable with USB C charger
- Sleek Box Build
- 13ml pre filled e liquid
- 5% nicotine content
- Flavor: Watermelon Ice
0
I BOUGHT A ELFBAR BC5000 WATERMELON ICE THE BOX READ ZERO PERCENT NICOTINE,AS I RESEARCH THE PRODUCT IT READS FIVE PERCENT NICOTINE,I BOUGHT THE PRODUCT BECAUSE THE BOX READ ZERO PERCENT NICOTINE,I NEED A ANSWER.
Hey Sandra! The box on our website displays the elf bars as having 50mg nicotine on the front. We do not carry 0 percent nicotine Elf Bars and we also do not advertise that we do. If you would like a 0 percent nicotine option, we carry Air Bar Max vapes with 0% nicotine. We recommend those.
Great flavor
Best flavor I've tried, it has lasted me over two weeks and I have't gotten tired of the flavor.
New daily
Once you find a good flavor you can enjoy everyday you stick to it. the watermelon elfbar became my new favorite (: