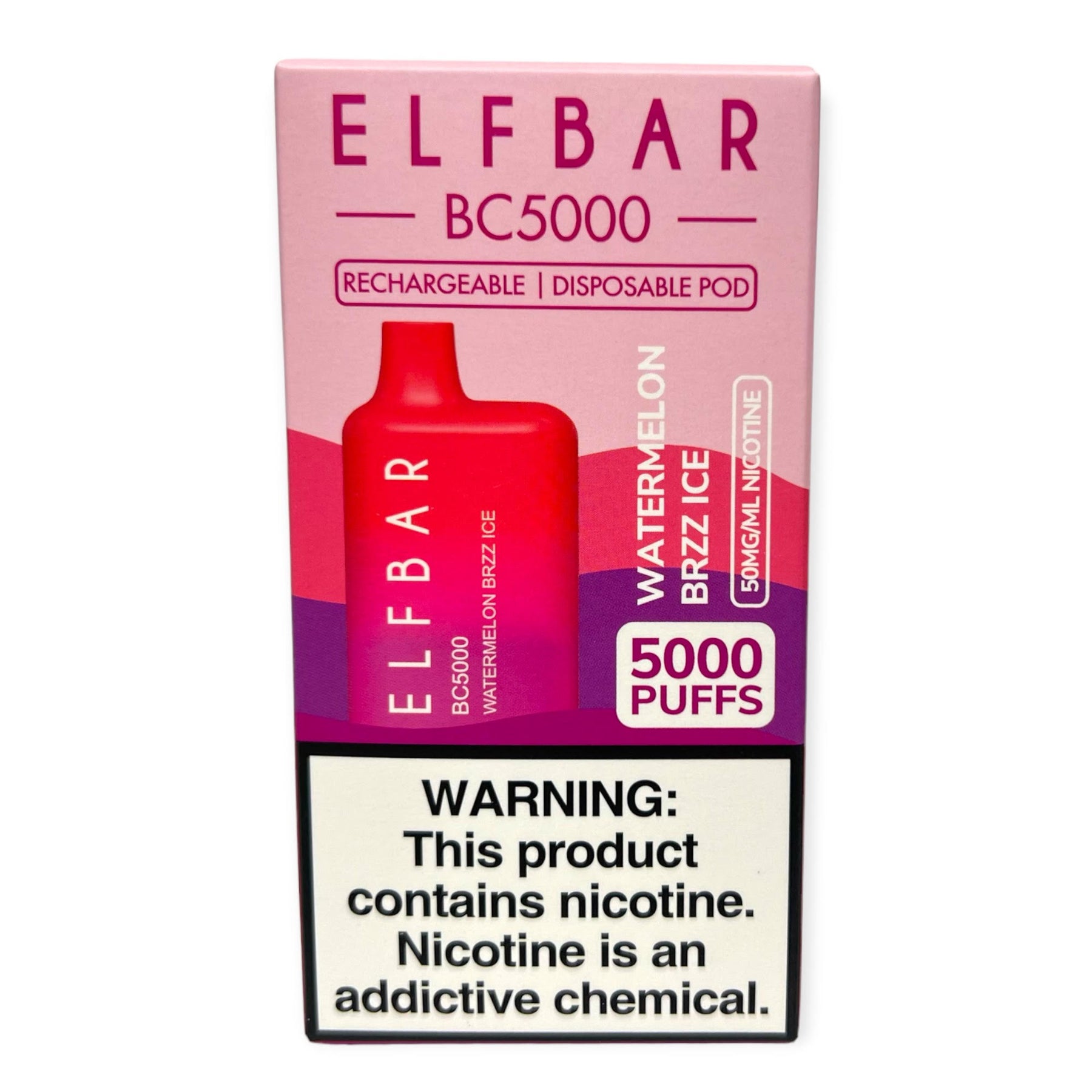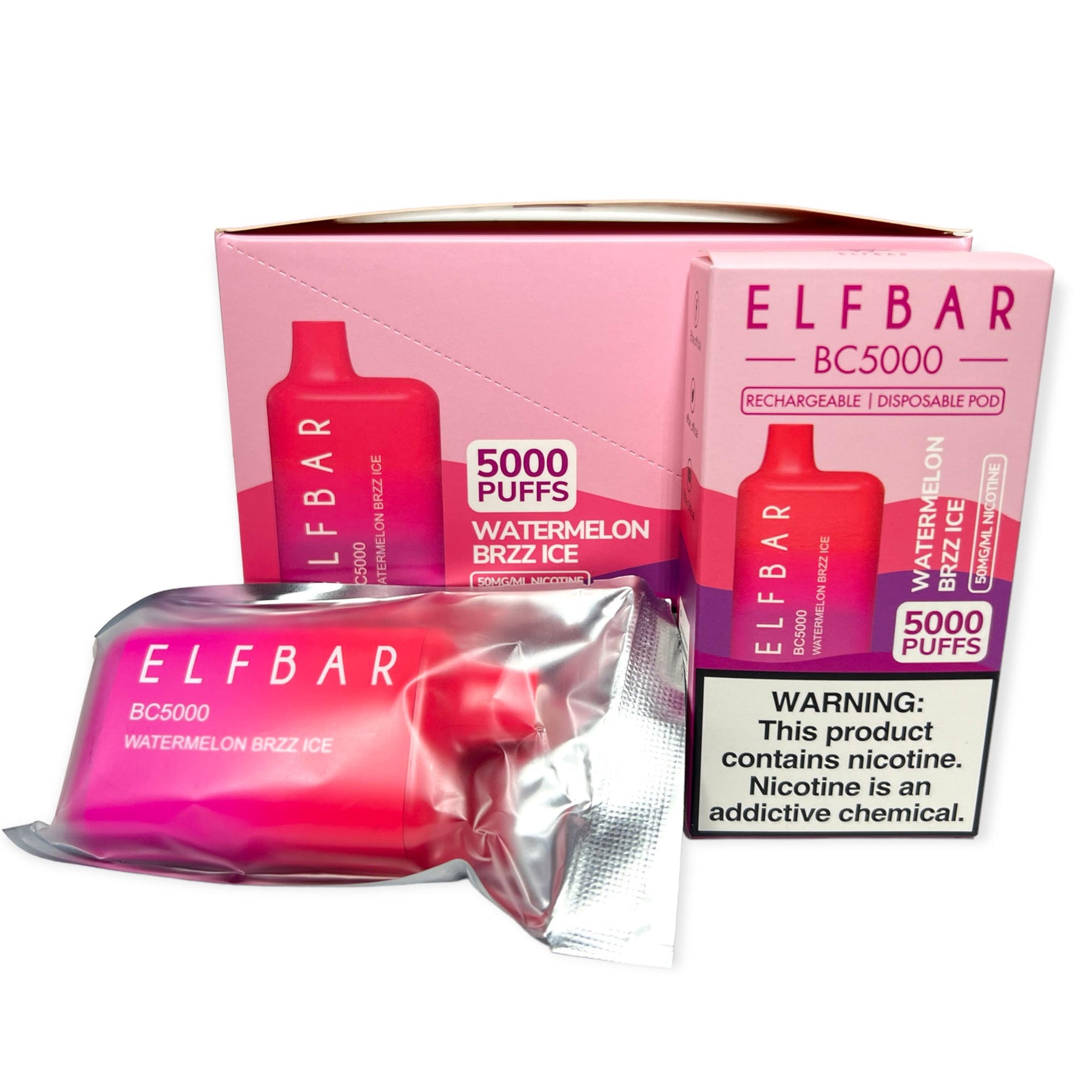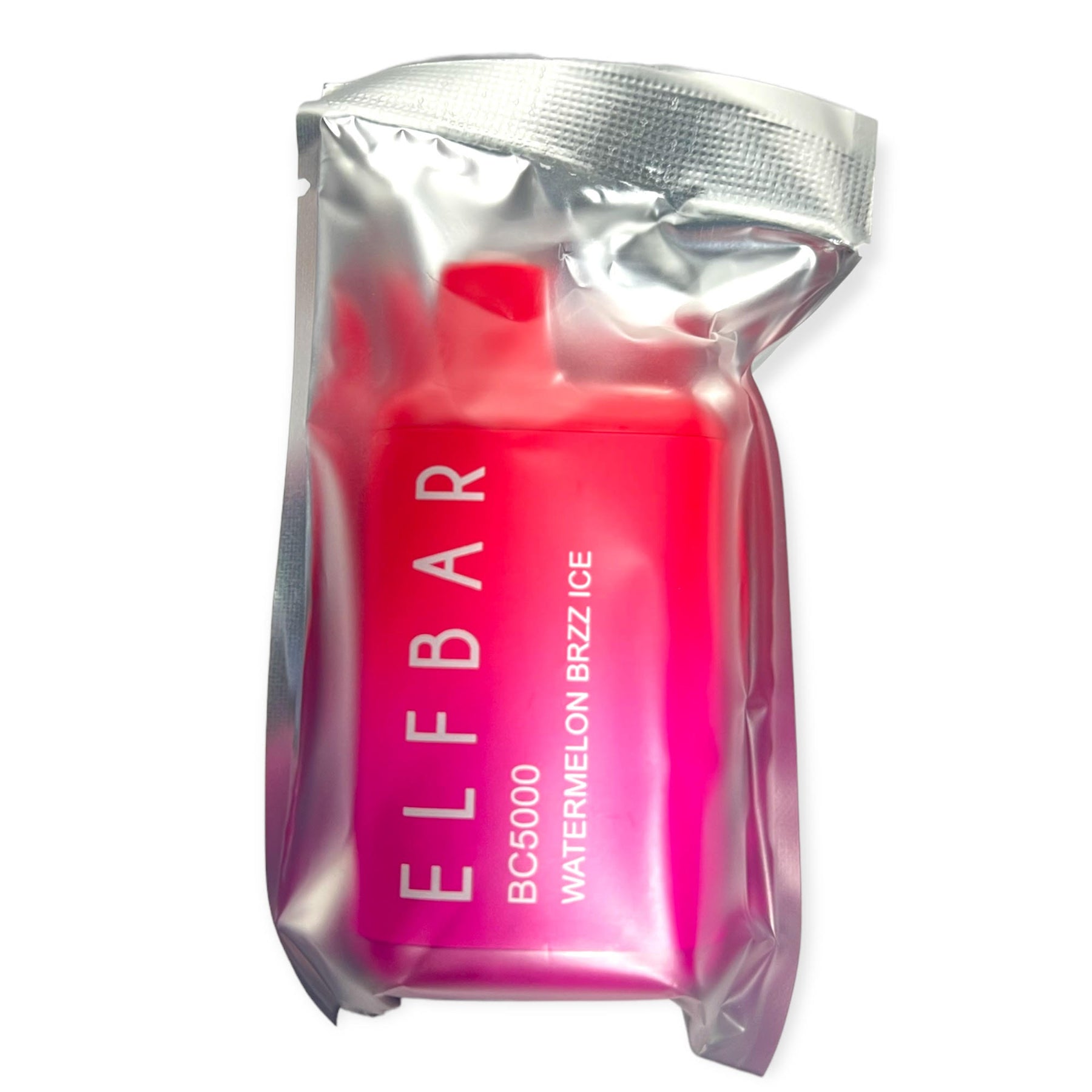 Watermelon Brzz Ice Elf Bar 5000 Puffs Disposable Vape
The Watermelon Brzz Ice Elf Bar has quickly become one of the most popular elf bar flavors in the world. This is because it is a mix of 3 crowd favorite flavors, watermelon, blue raspberry and icy mint. In addition to this, it comes in a very attractive pink and red fade color. Elf Bar has kept its original shape and design for the Watermelon Brzz Ice flavor and it has done an amazing job at revolutionizing three very popular flavors to craft this fruity/icy perfection.
Watermelon Brzz Ice Elf Bar VS Other Elf Bar Flavors
If you are a fan of watermelon flavor and watermelon flavor variations then this is the Elf Bar for you. When this flavor first came out, crowds of people were flooding our vape shop to try out this specific flavor. This is why here at Goldenleaf, the Watermelon Brzz Ice is our go to recommendation whenever people ask us to recommend a flavor to them. Try it out today for the best price here at Goldenleaf!
My favorite pop! They haven't had it around my town lately so I've been ordering off here!