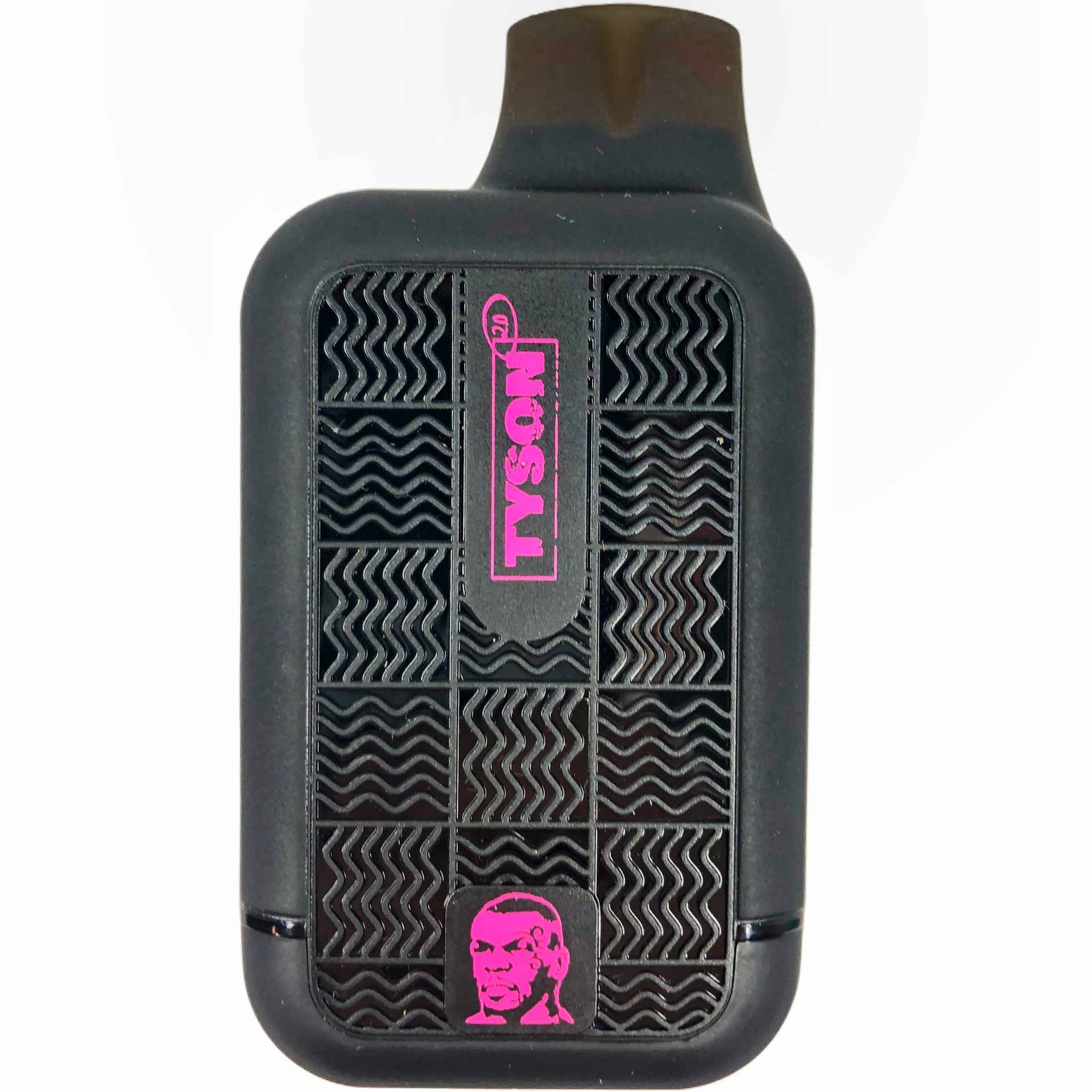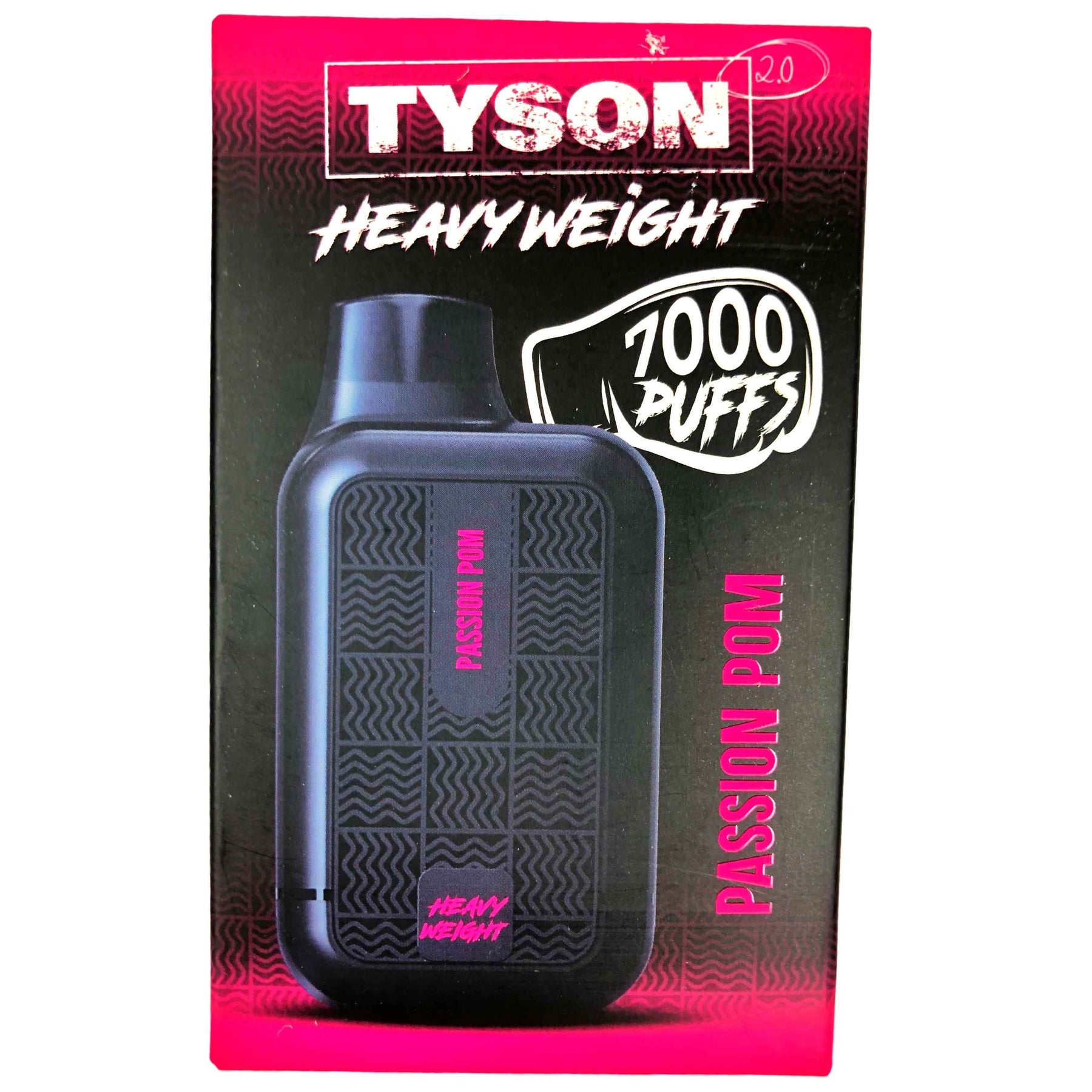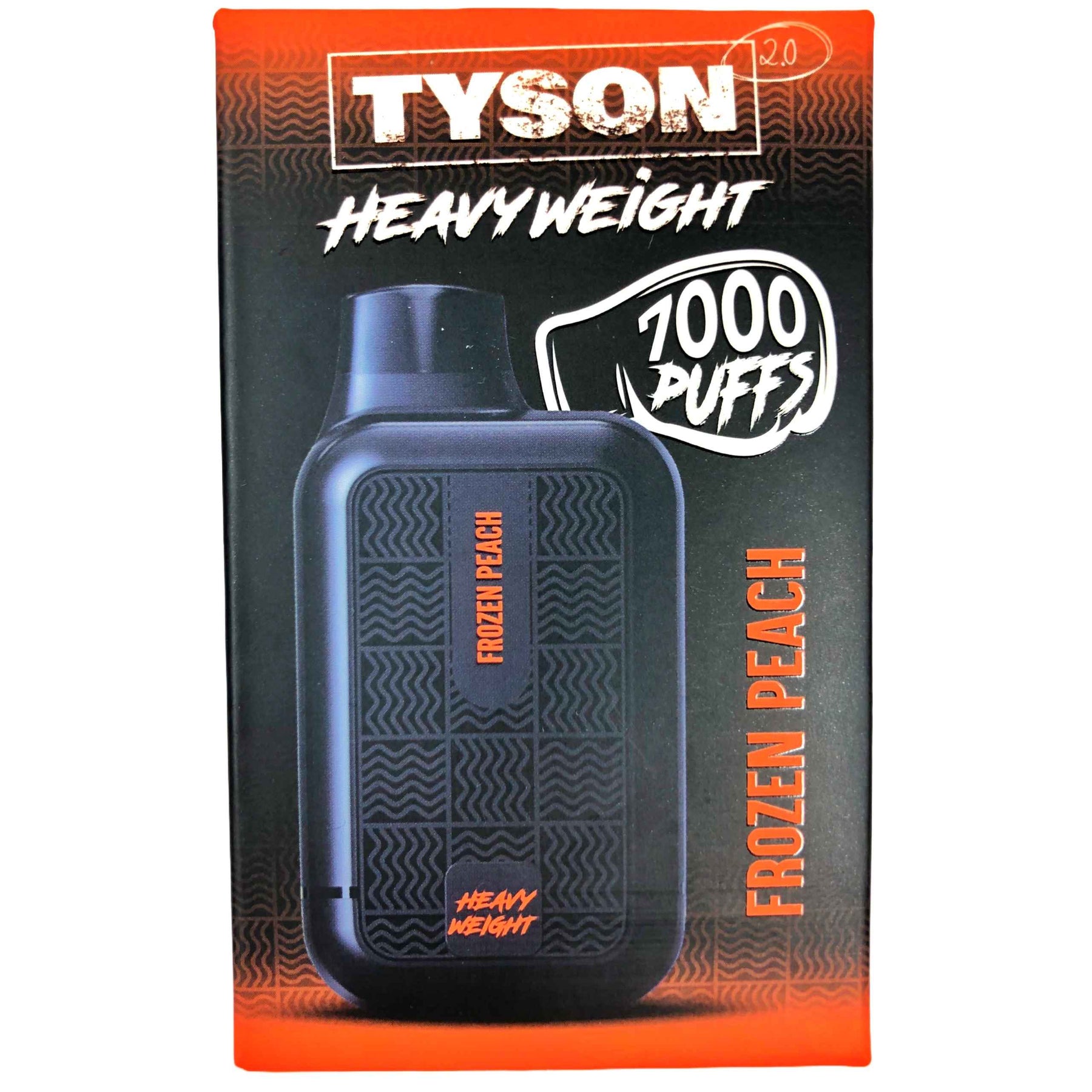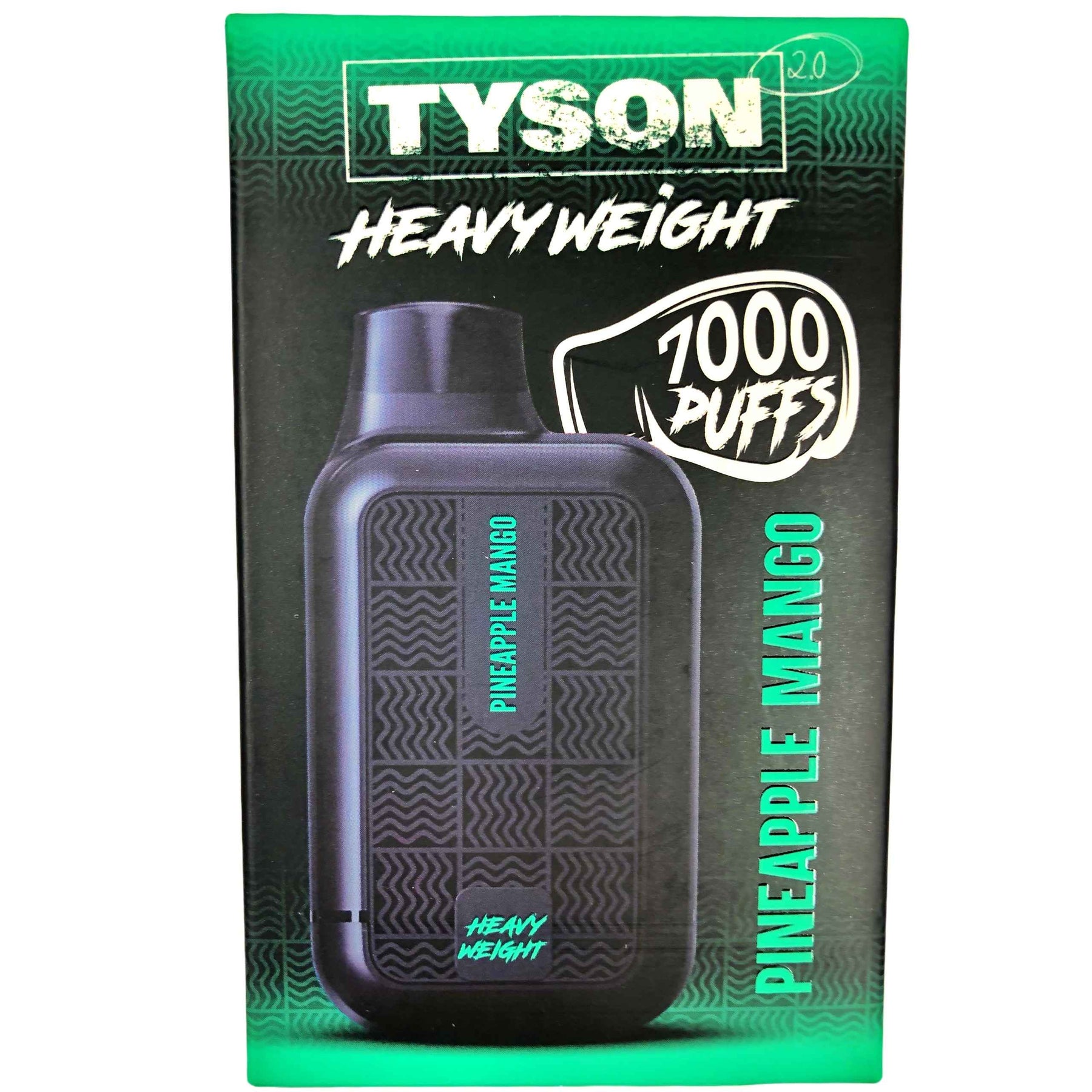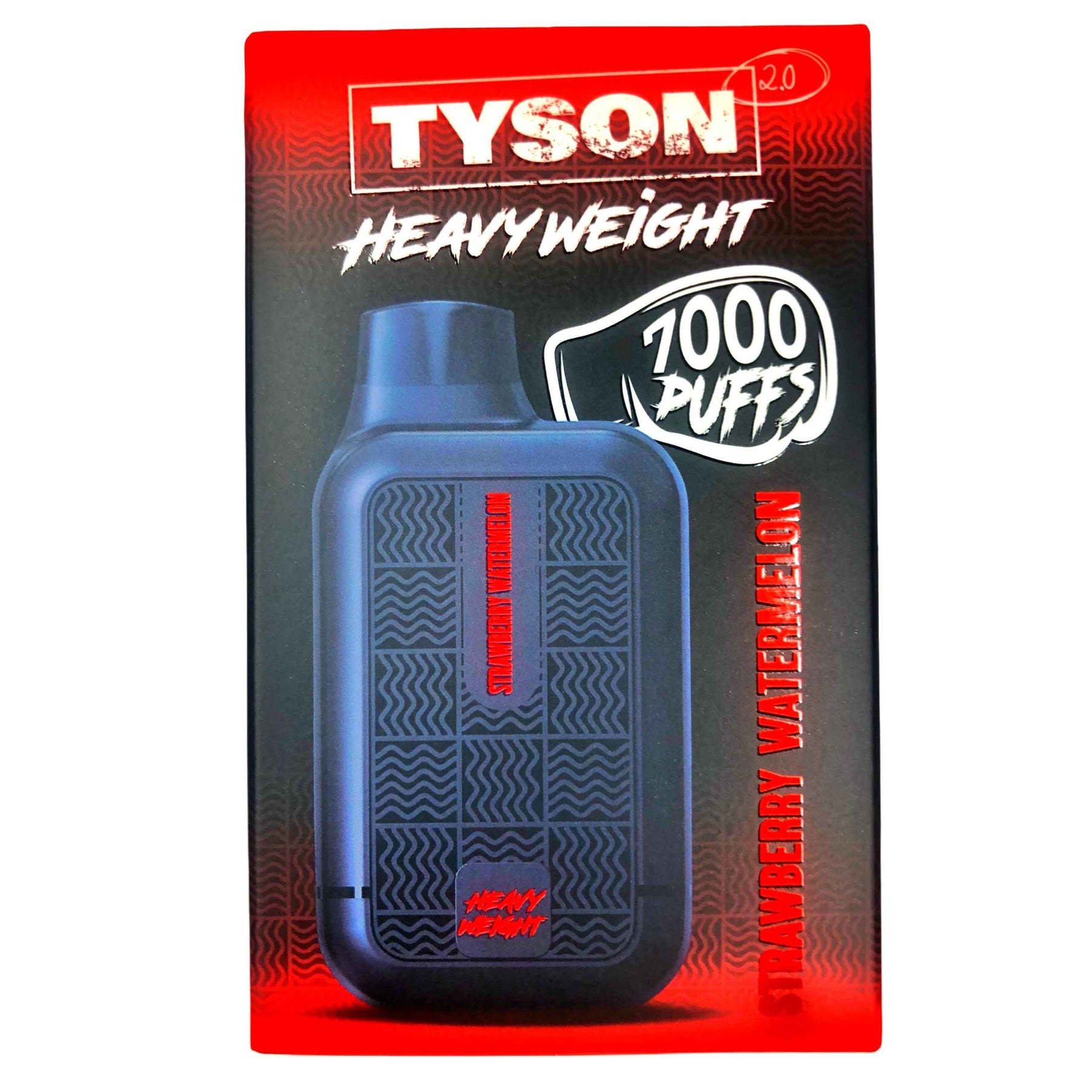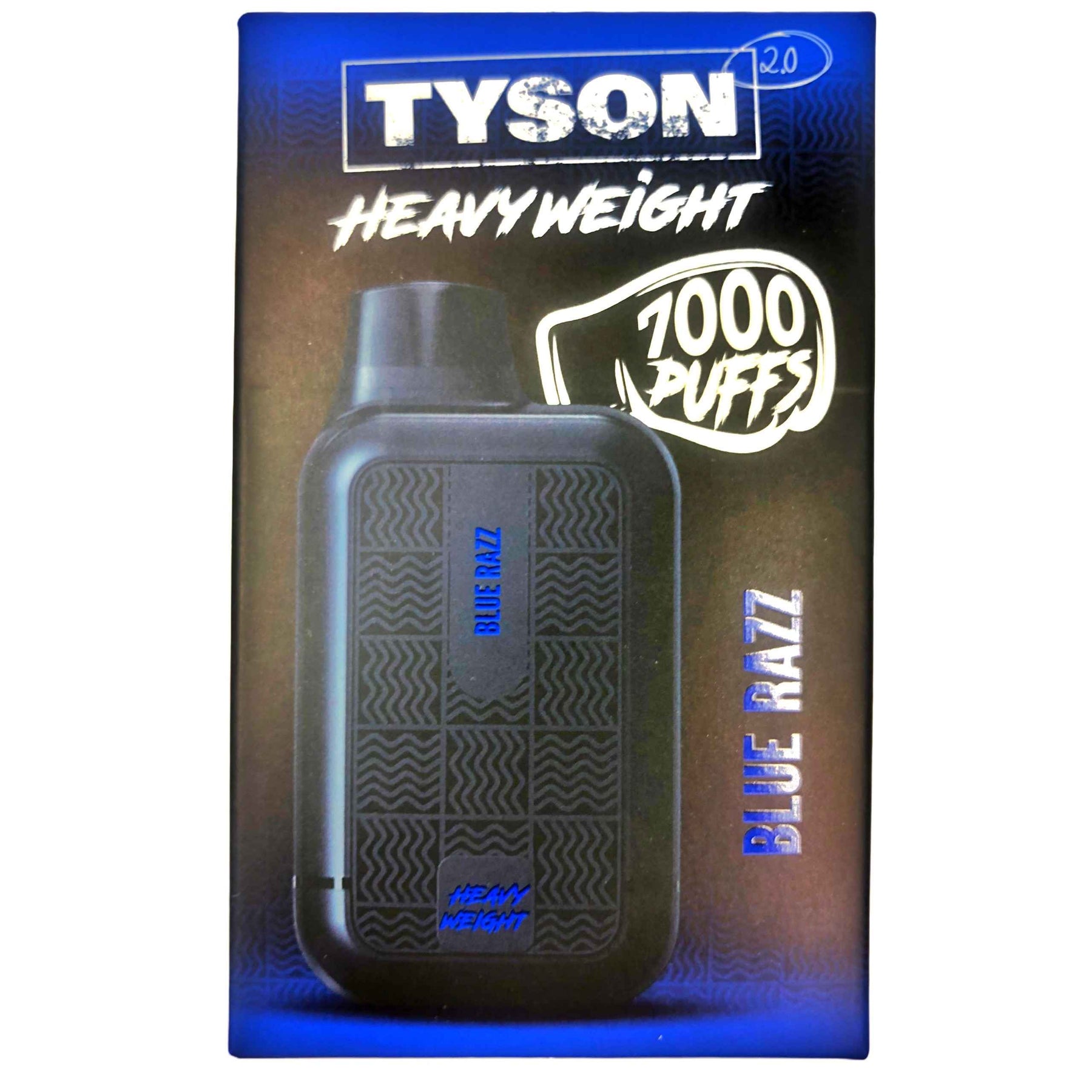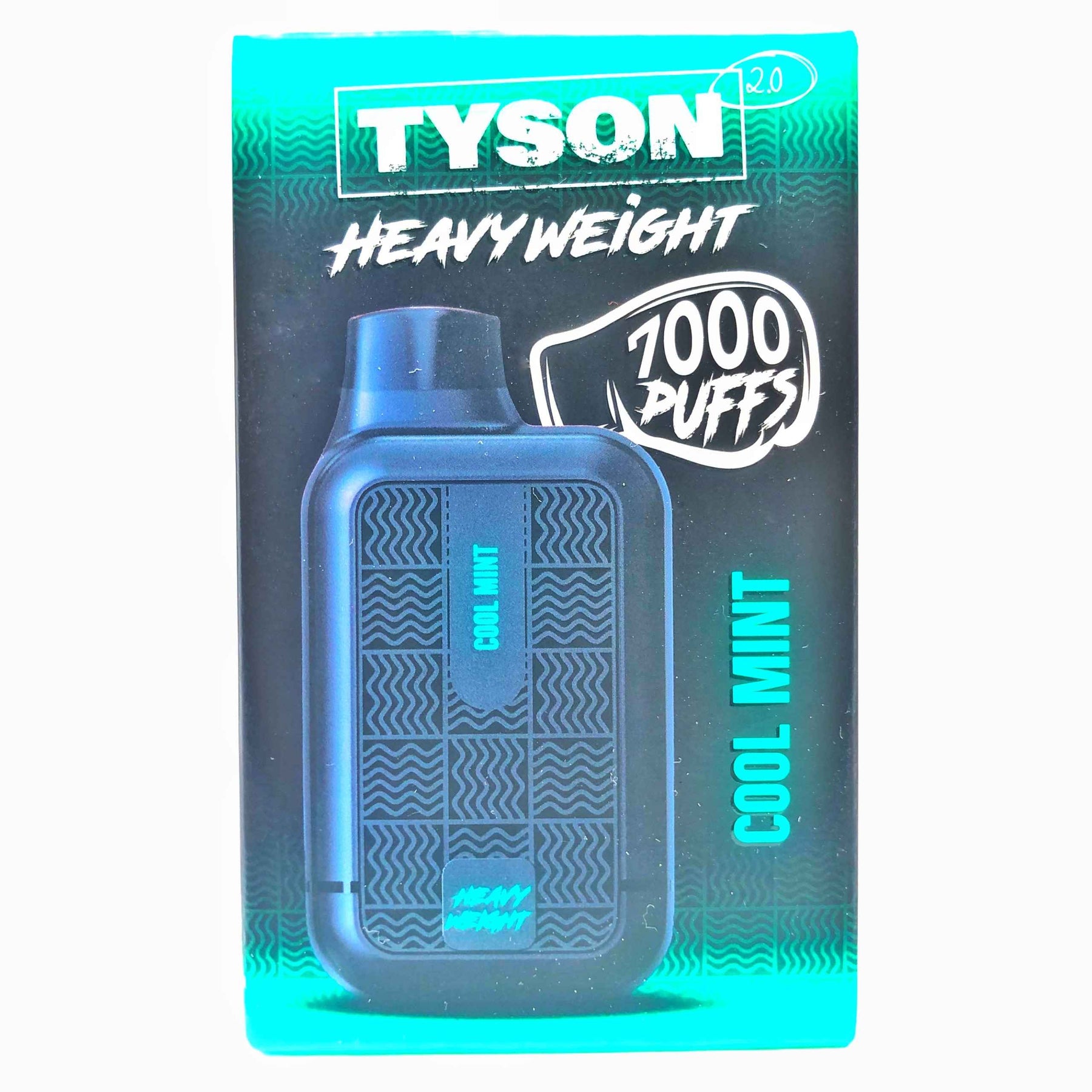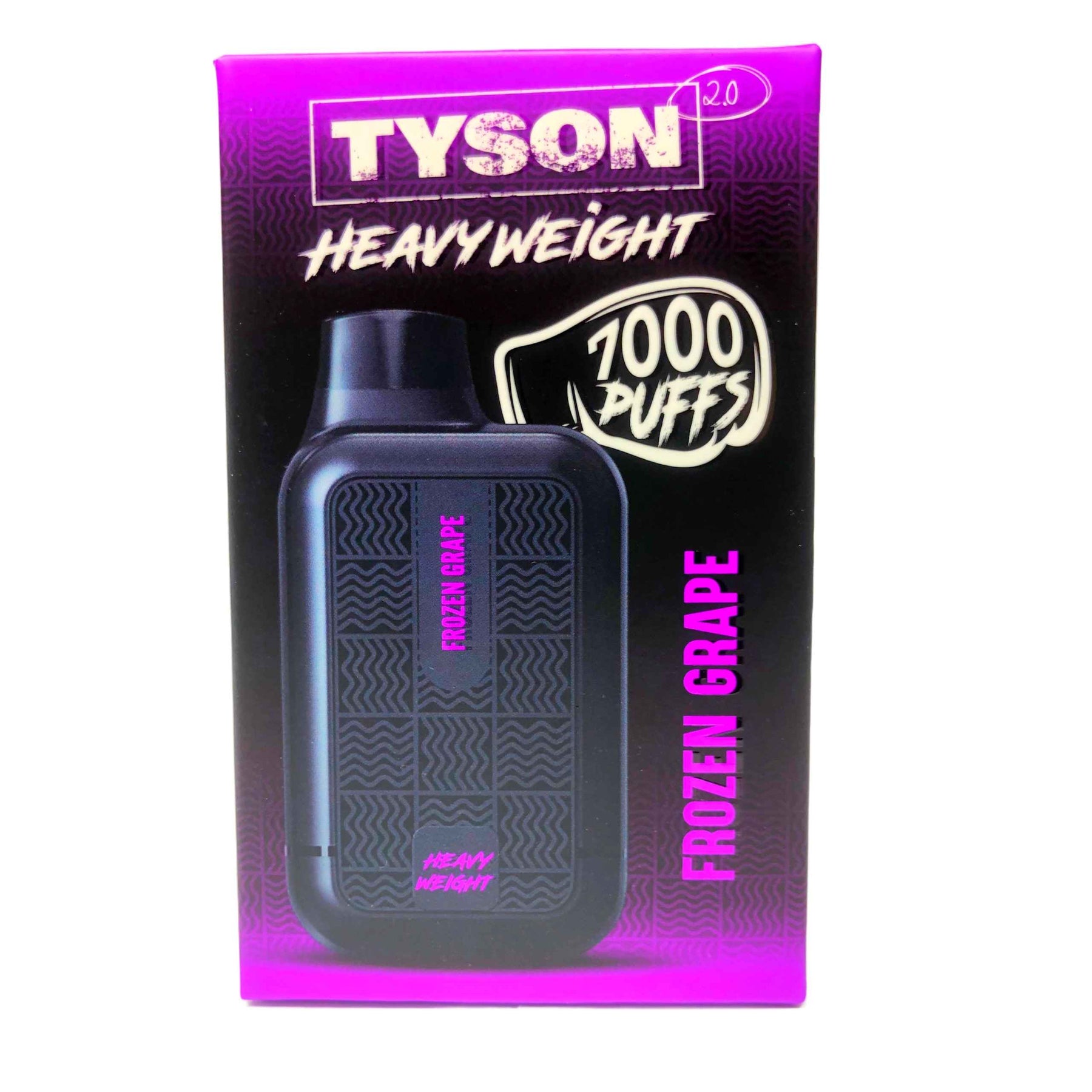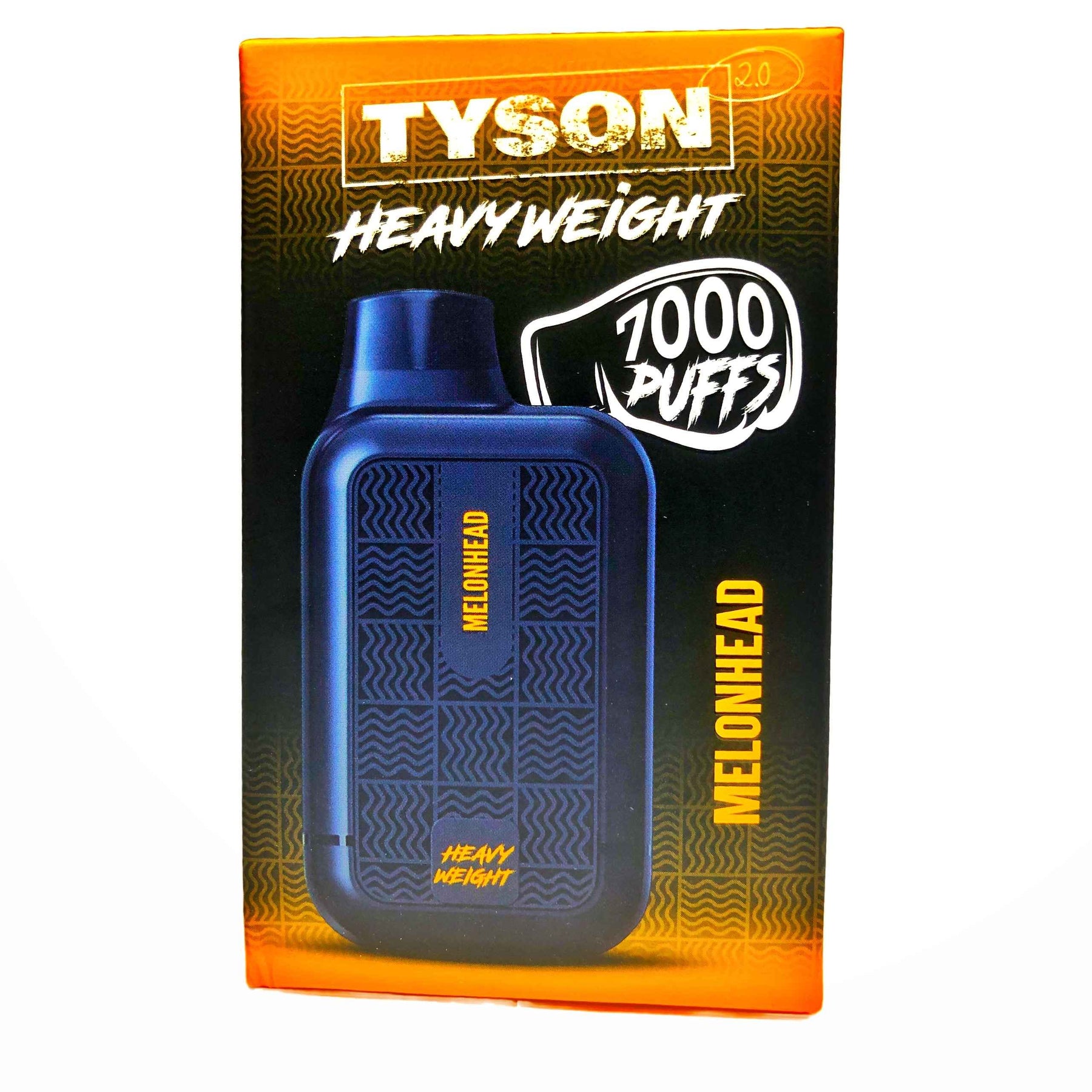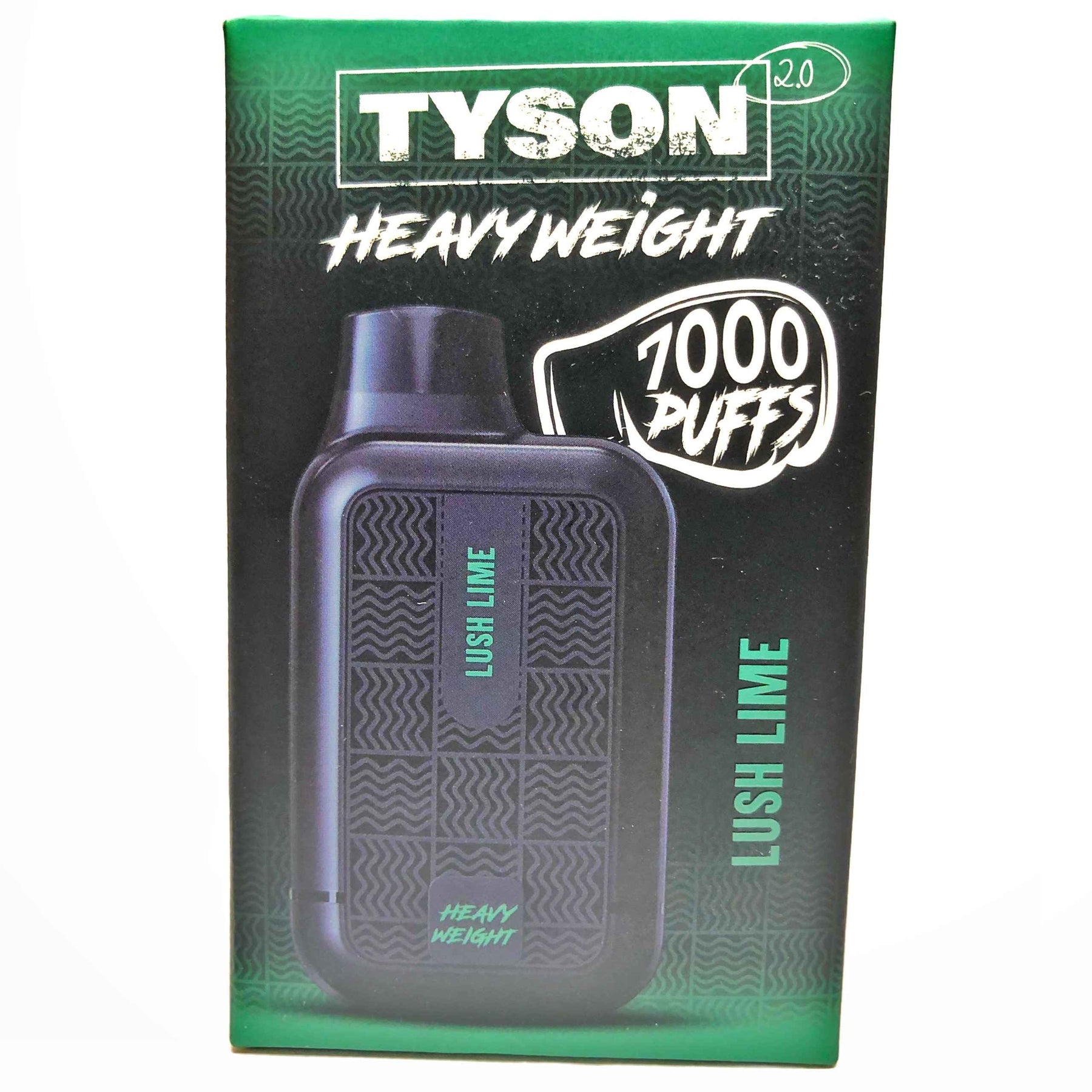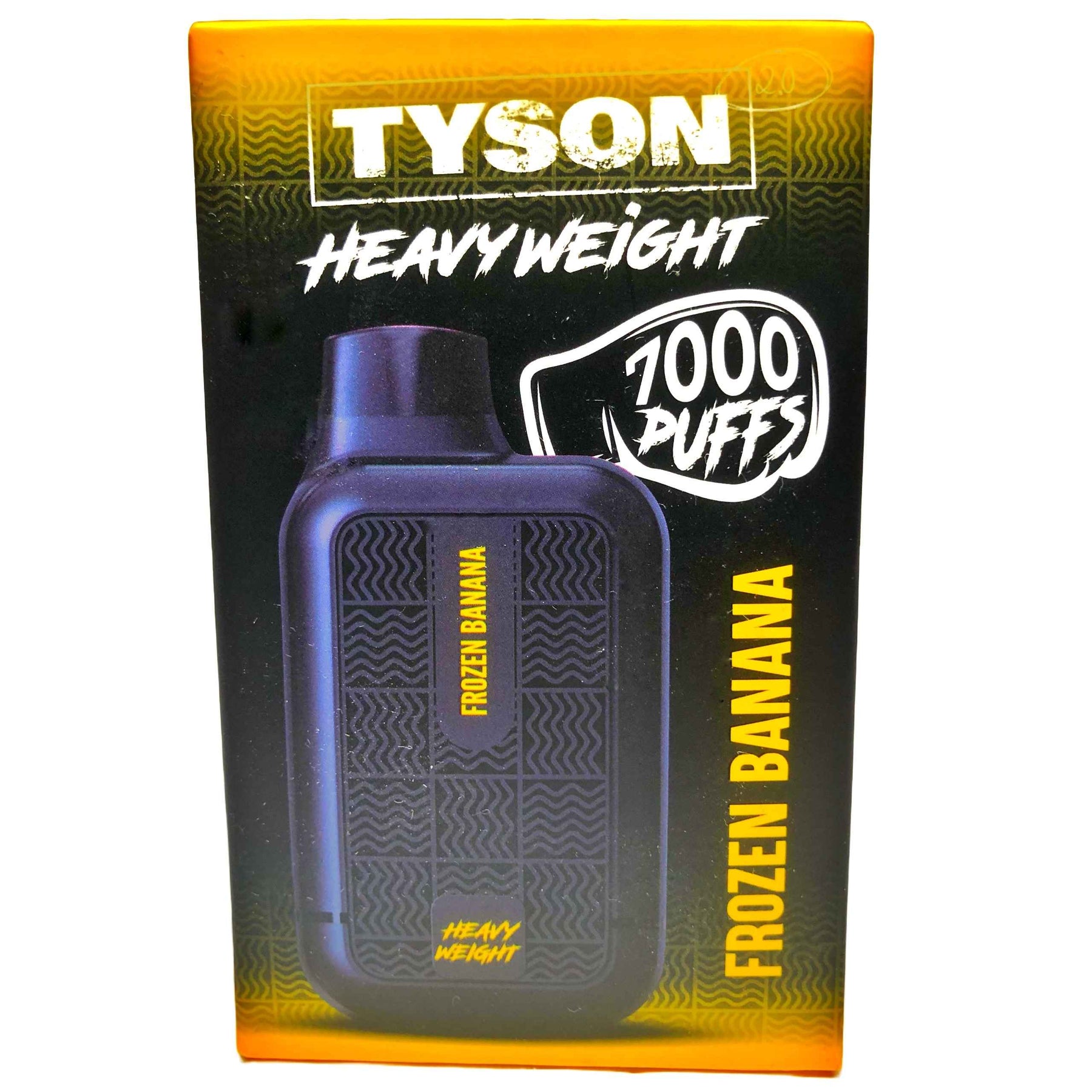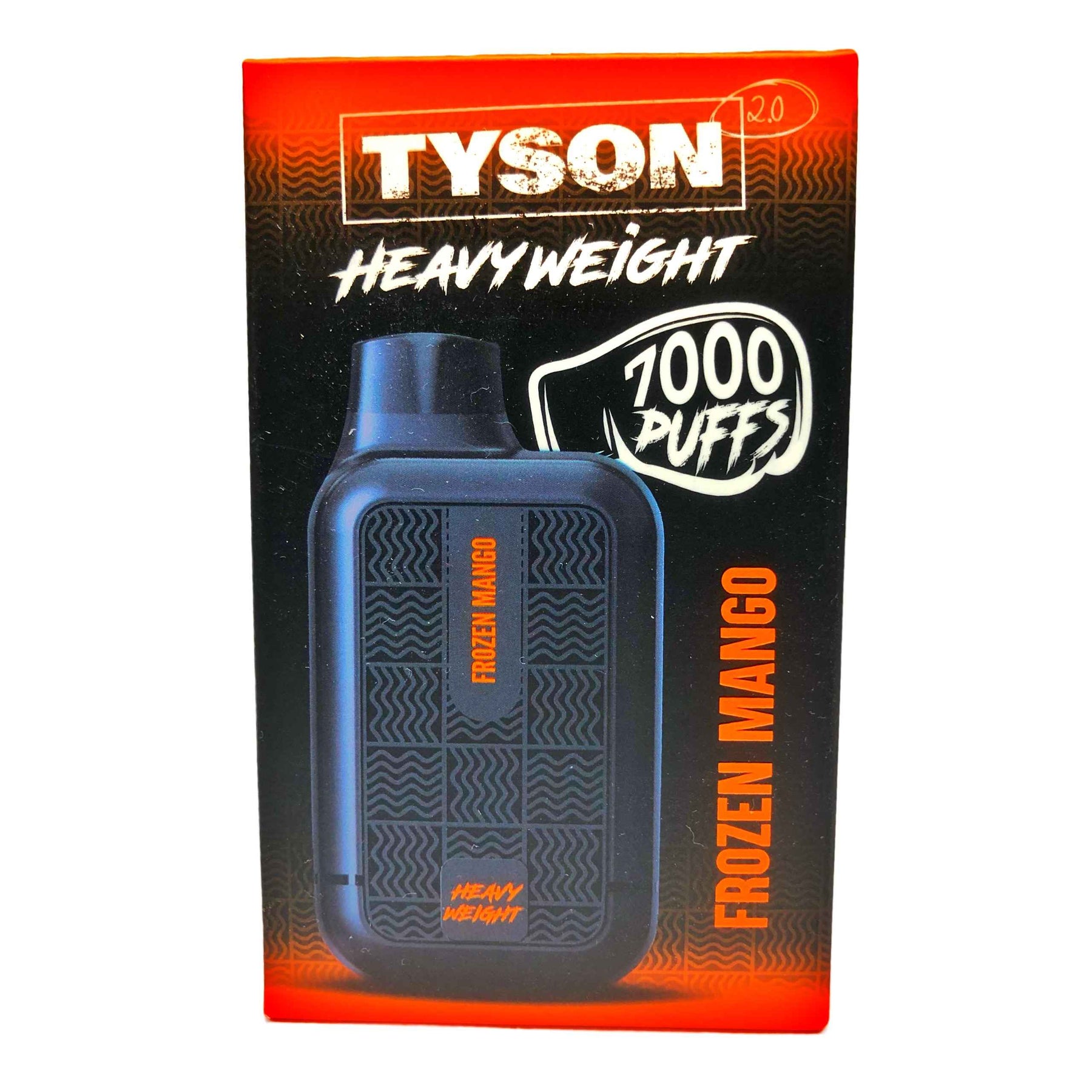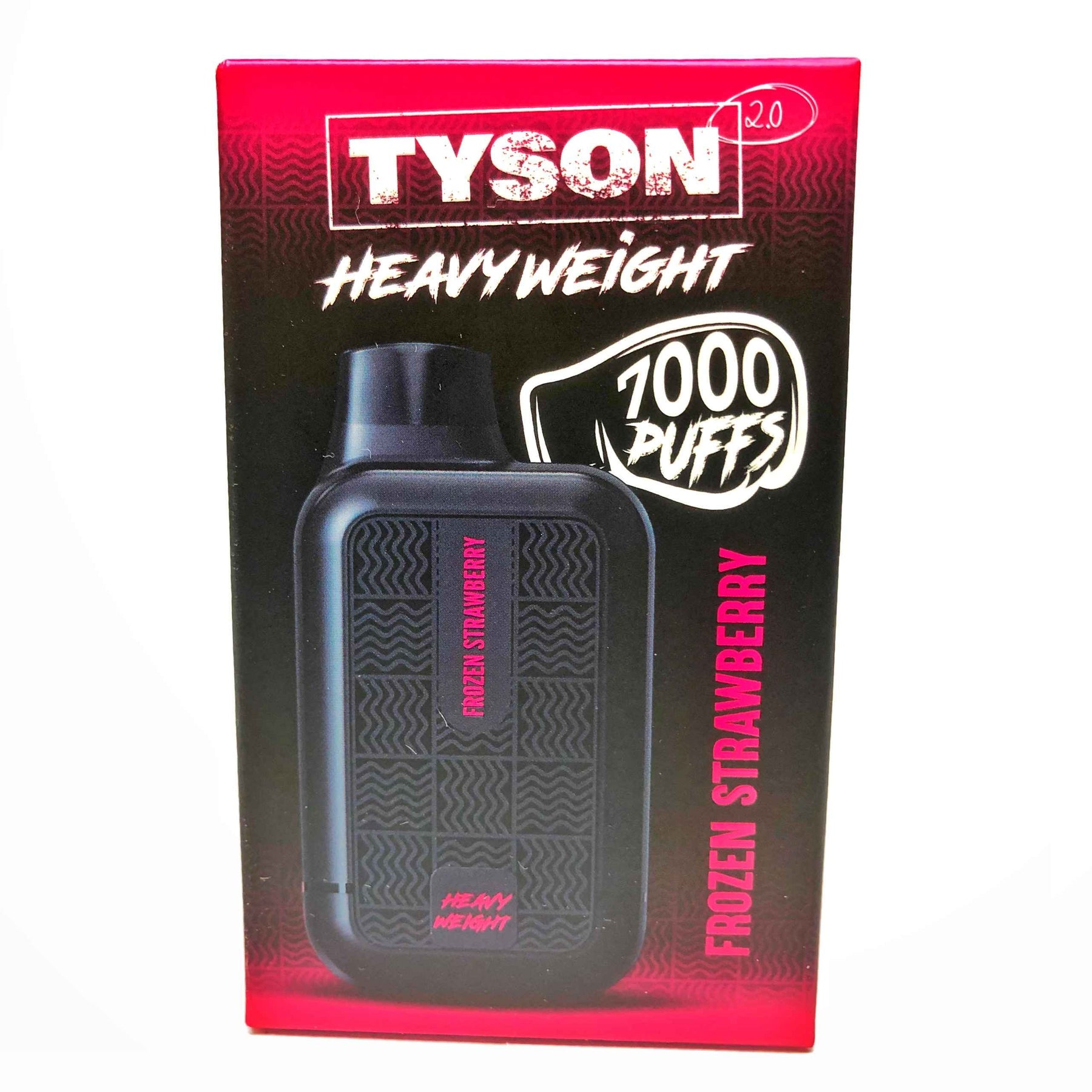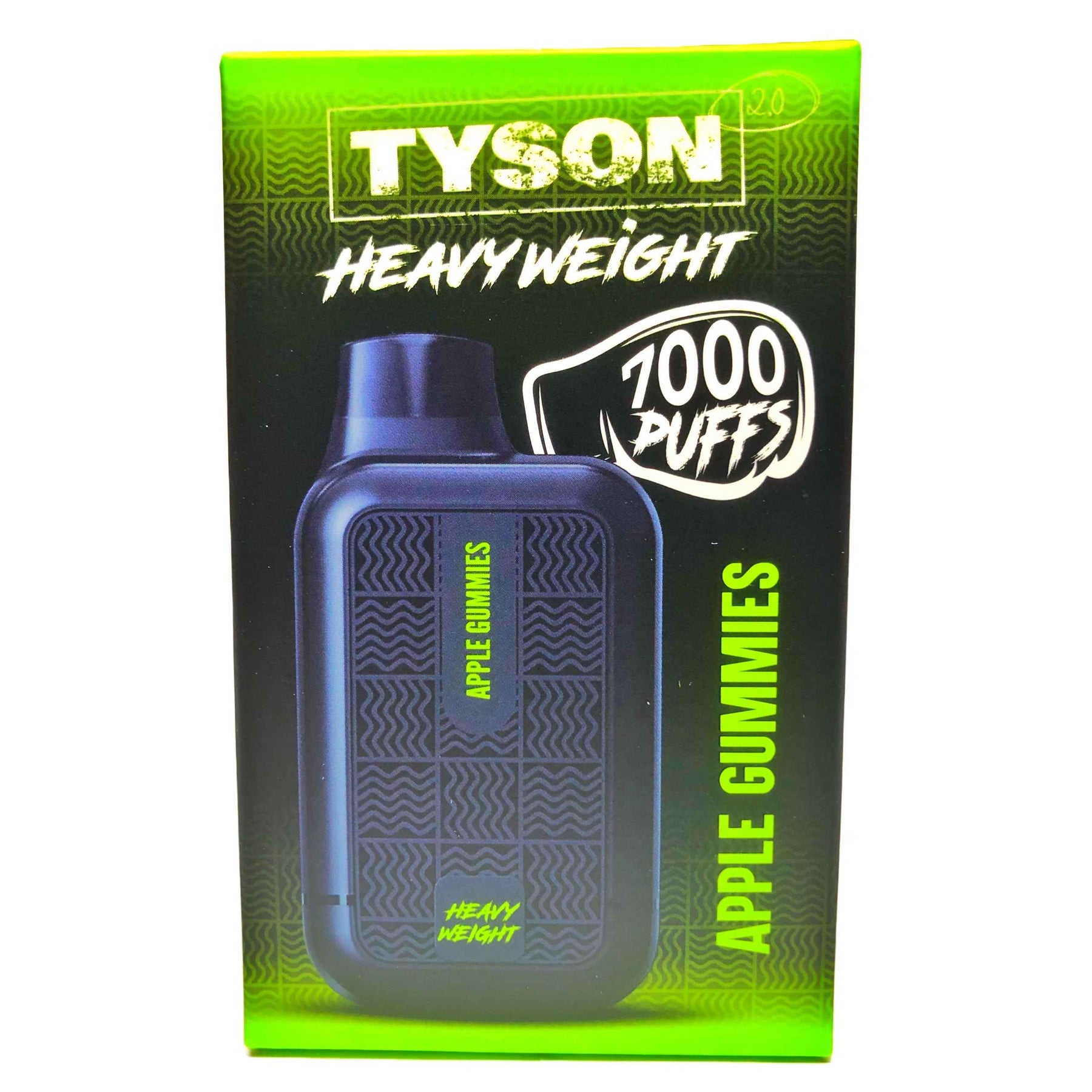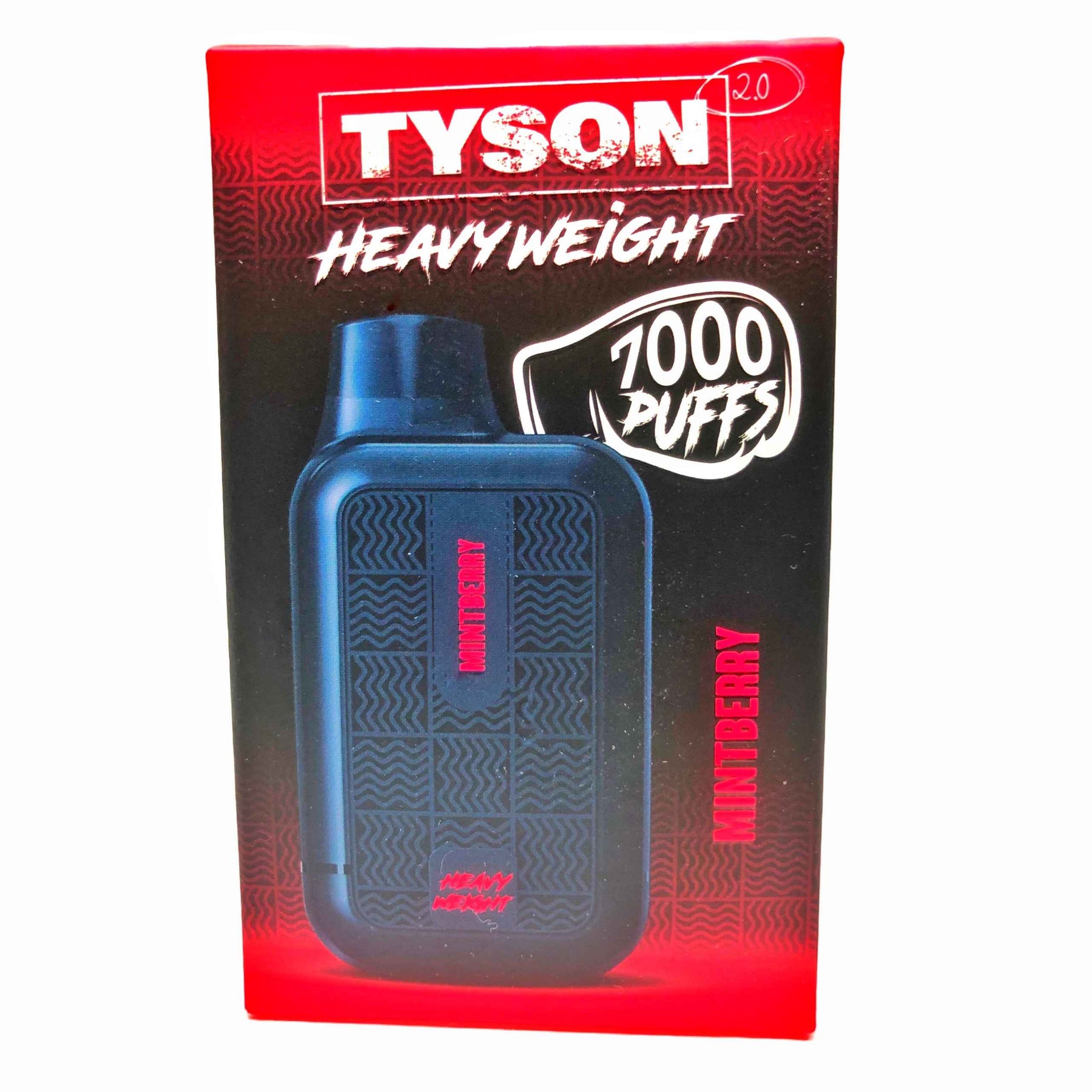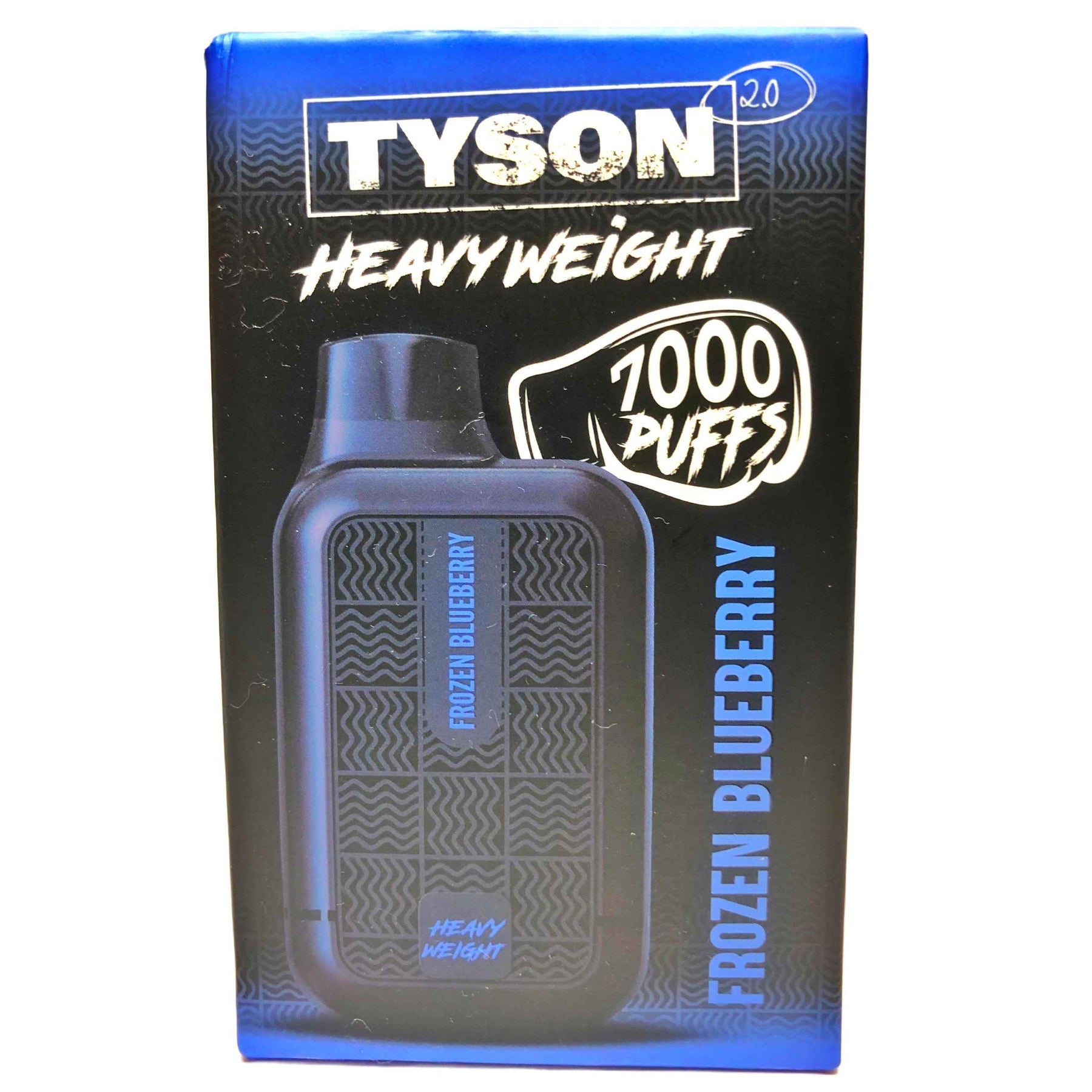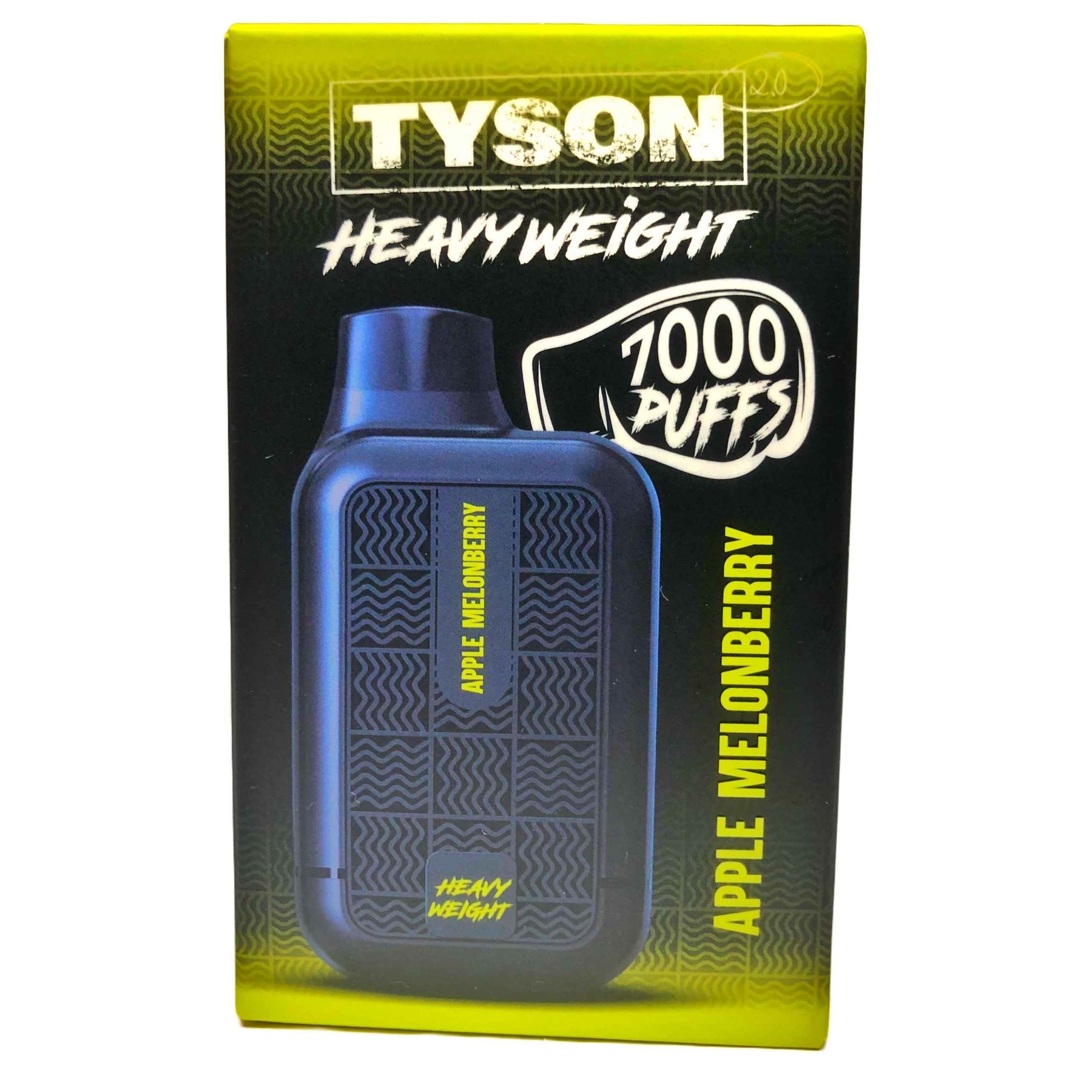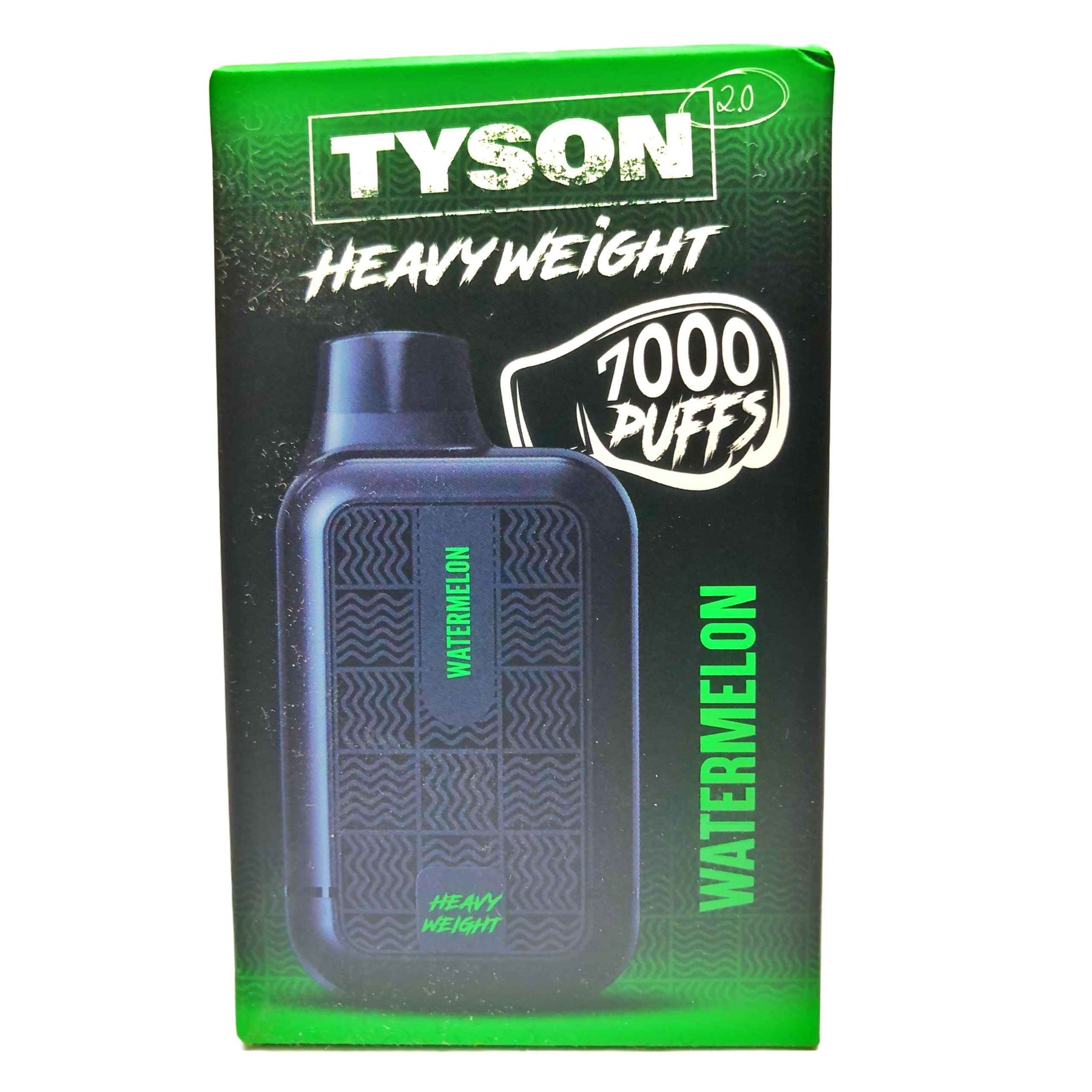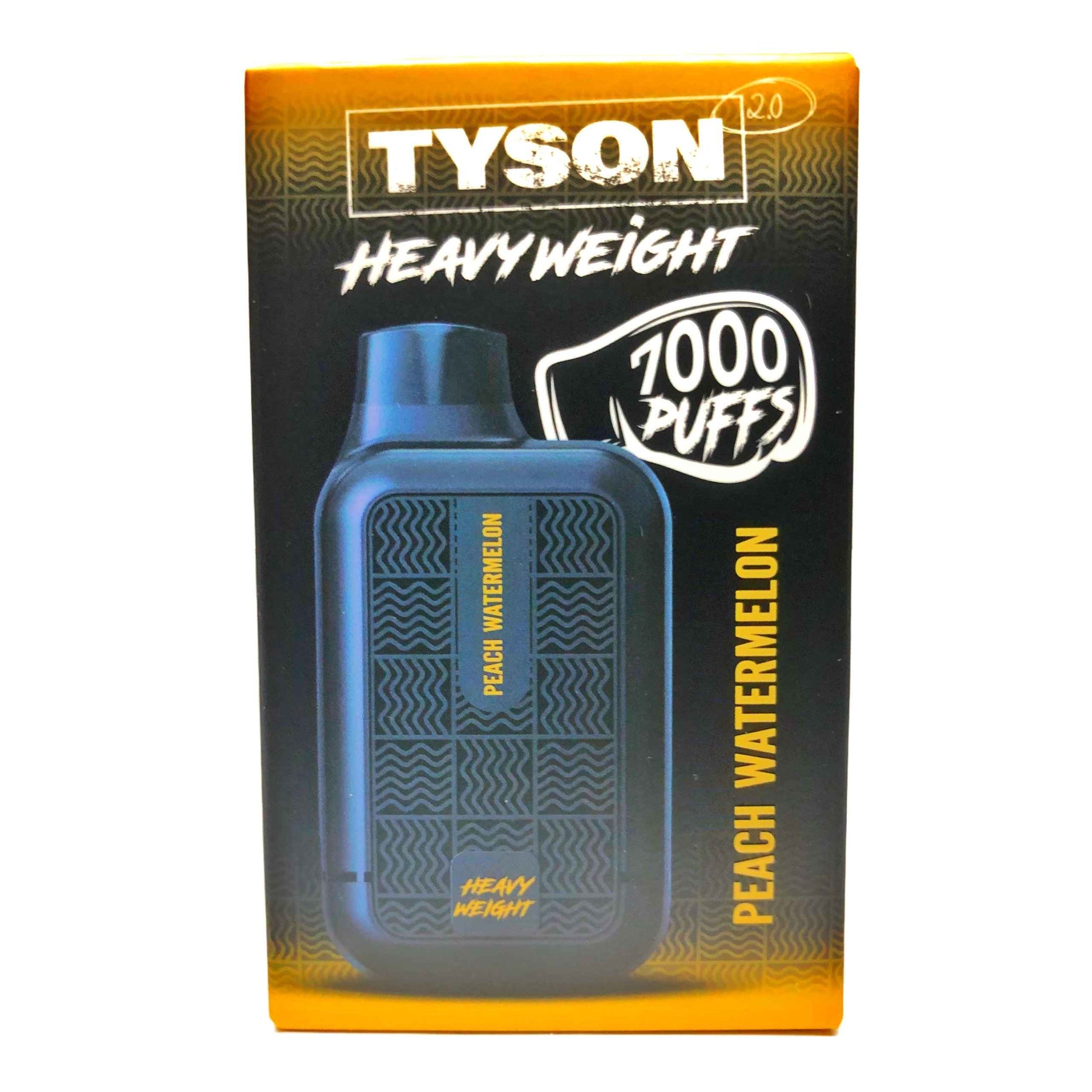 Tyson Vape - Heavy Weight 7000 Puffs Disposable
The Mike Tyson vapes are the newest heavy hitting, crowd favorite vape disposables on the market. If you are here reading this, you have likely already encountered or tried one of these vapes on your own which has prompted you to look for a place to buy them. The truth is, these Tyson 2.0 heavy weight vapes have rapidly become extremely popular for a reason. They feature a smooth mesh coil, a type c port cable that comes with the device and 7,000 puffs of incredible flavor making these some of the longest lasting disposable vapes available today. Like most vapes, the Mike Tyson 2.0 heavy weight disposables have a draw activated firing mechanism, unlike most vapes however, the Tysons have proven to be very reliable and very rarely will you get a dud.
Mike Tyson Vape VS Other Popular Disposable Vape Devices
The biggest difference between these vapes and most other popular brands is clearly the quality of the device itself. Right off the bat you can feel the difference between a 2.0 heavy weight disposable and the rest by just holding it and feeling the rugged build quality. Some say the mouthpiece is made of rubber to symbolize Mike Tysons mouthpiece back in his boxing days. One thing for sure, one of the best boxers of all time wouldn't put his name behind a disposable vape device that doesn't match the weight of his legacy. Tyson put his name behind this heavy weight disposable vape because he knew it would become the hottest vape device on the market.
Tyson 2.0 Heavyweight Nicotine Disposable Features
When unboxing the 2.0 disposable, you will notice a usb c cable is included with the vape. Set this aside, the Tyson disposable vape device comes charged but you will need it later to ensure you get the full 7,000 puff count out your pre filled e juice in the device. Once unboxed, take a draw from the device to activate the firing mechanism and inhale to feel the relaxing buzz it delivers.
Flavors Available for the Mike Tyson Vape:
Frozen Peach - An iconic flavor made for those with the heart of a champion. Frozen Peach is both sweet and juicy with a refreshing hint of menthol at the end. Try one today and open the doors to a superior vaping experience.
Passion Pom - Passion Pom is a sweet flavor and an amazing introduction into the bold and incredible flavors of the Tyson Heavyweight. This pomegranate flavor is a must try.
Pineapple Mango - This energizing flavor is tropical, fruity and sweet. No ice in this one, just amazing flavor!
Strawberry Watermelon - A masterful combination of strawberry and watermelon. This sweet and tasty flavor was made for those with a fighting spirit. This is the top selling flavor out of all tyson vapes.
Blue Razz - The classic blue razz flavor. Experience a sweet and tart raspberry flavor without the ice. A true fan favorite. 
Cool Mint - This cool mint vape stands a step above all other mint vapes. The fresh menthol flavor will leave you feeling bold and refreshed.
Strawberry Banana - The iconic one-two punch of both strawberry and banana. This OG flavor has been done many times, but never like this. It is smooth, creamy and just right to satisfy any sweet tooth.
Frozen Grape - A smooth and refreshing take on the well-known Grape Ice. Frozen Grape is bold, sweet, and packs a powerful buzz. 
Frozen Strawberry - This flavor tastes exactly like a juicy, ripe strawberry on a hot summer day. This flavor is perfect for those who want a sweet experience with a touch of menthol at the end.
Frozen Mango - An exciting and bold mango flavor. This flavor will take you to a warm tropical paradise with a refreshing kick at the end. 
Apple Melonberry - This flavor is one-of-a-kind combining the sweetness of a melon with the flavor of a red apple. Experience a refreshing and juicy treat for 7000 hits.
Frozen Banana - Tastes exactly like a banana split sundae: cool, creamy and delicious!
Apple Gummies - This flavor combines both sweet and sour to make a unique and delicious combination. This is a great flavor for apple lovers or anyone who wants to try something new.
Lush Lime - This flavor is the perfect pick-me-up. Lush Lime features sweetness with a refreshing hint of lime to create an energizing flavor that will not disappoint.
Melonhead - Enjoy the taste of a juicy and cool melon with the unique Melonhead flavor! This flavor is bold, sweet and great for relaxing on a hot summer day.
Watermelon - A juicy watermelon flavor that packs a powerful punch. Sweet and delicious!
Frozen Blueberry - This flavor puts a refreshing twist on the traditional blueberry flavor. It is sweet, tart and icy.
Peach Watermelon - The perfect combination of sweet peaches and juicy watermelons into one amazing flavor. Peach Watermelon is a delicious option for cooling down on a hot summer day. A must try for those fruit lovers!
Mint Berry - This flavor takes your classic berry flavor and takes it a step higher by adding mint at the end. Smooth, flavorful, sweet and refreshing, what else could you want?

Awesome customer service
Great customer service super professional.
Tyson Vape - Heavy Weight 7000 Puffs Disposable
Good choice
Tyson vapes are very smooth and the flavors are great. I'm stuck on the Mint berry at the moment but Stawberry Watermelon and frozen blueberry are very tasty.
Tyson Vape - Heavy Weight 7000 Puffs Disposable
Best Vape Ive had
Great flavor. Not over powering but just right. Not to mention that I have been using it for two weeks and it still taste new.