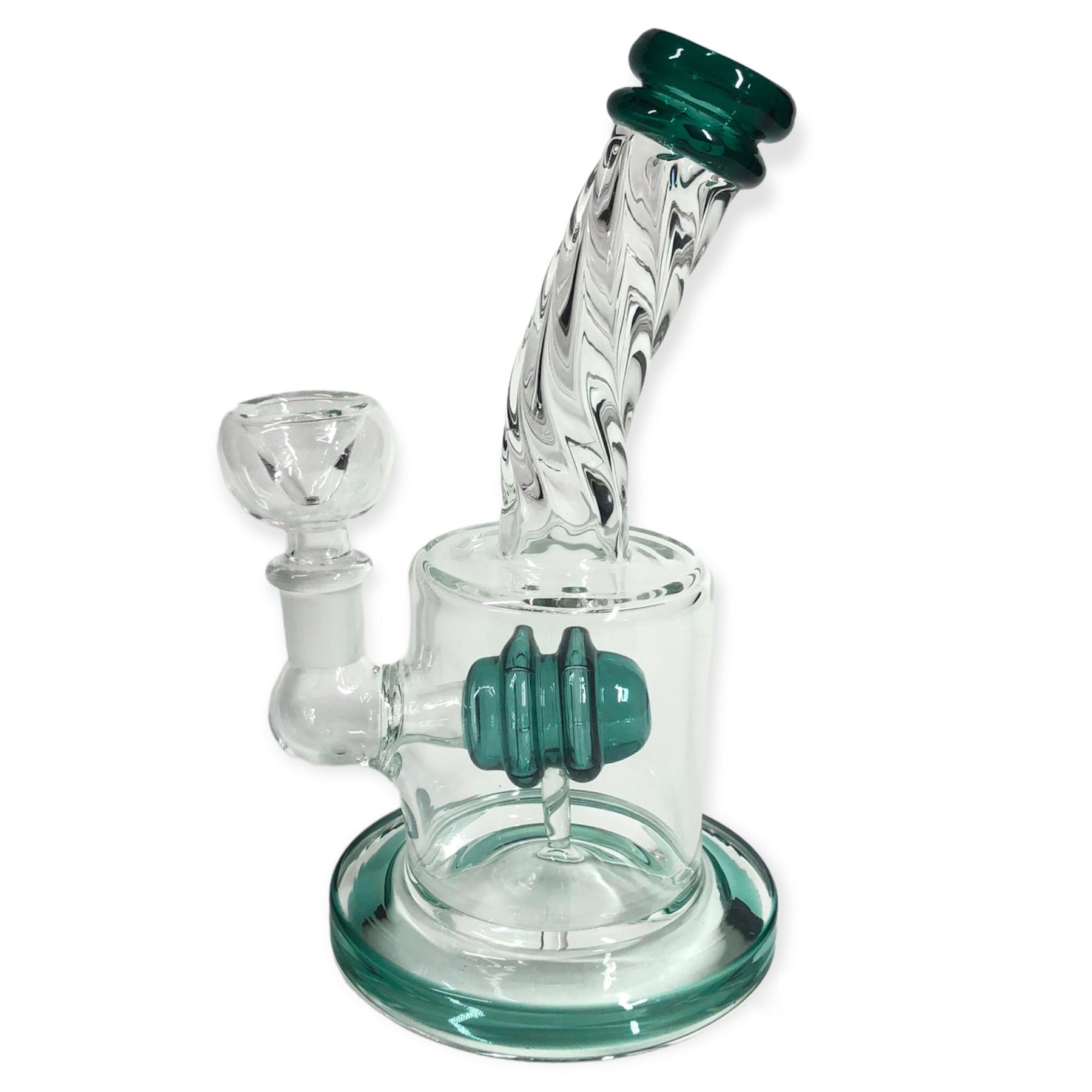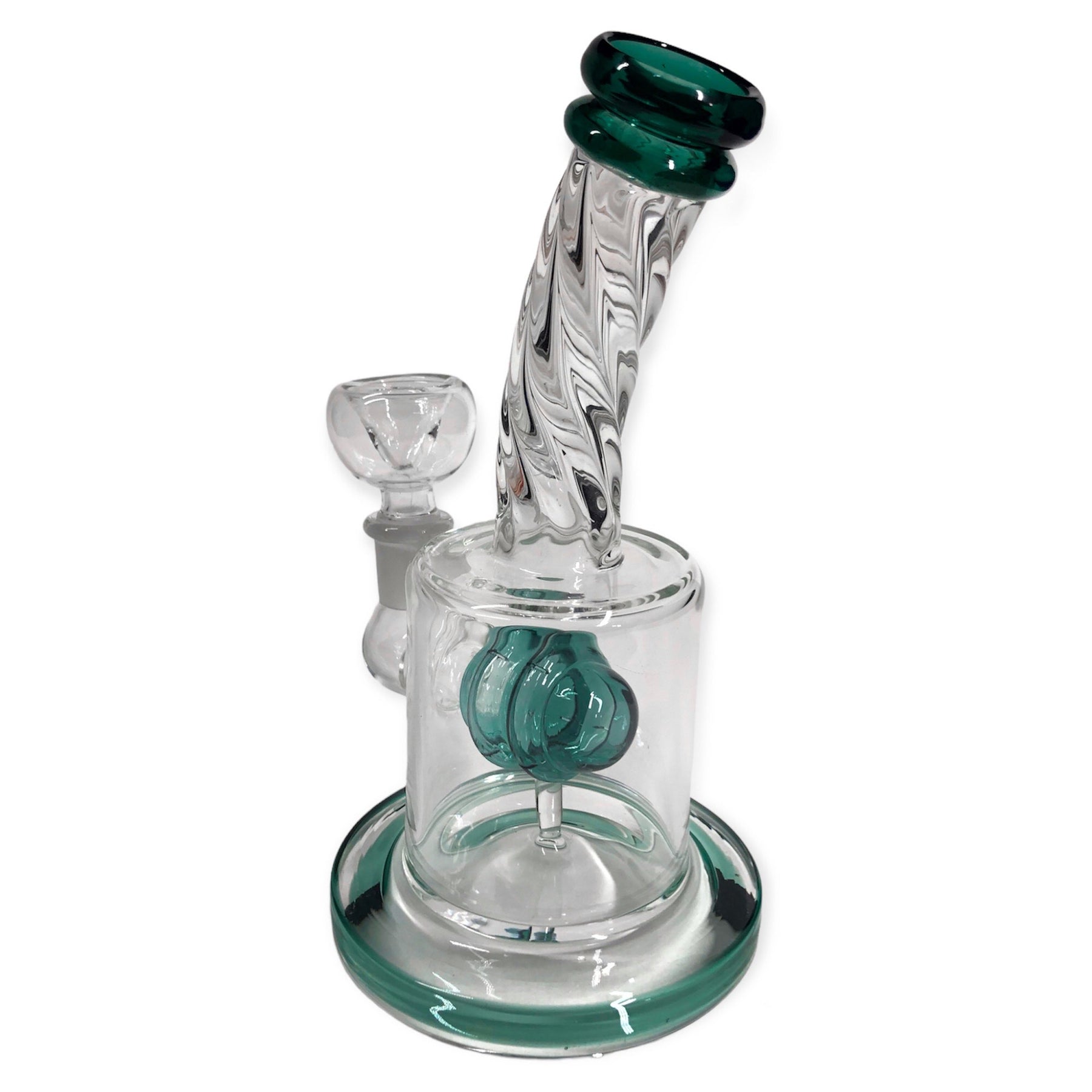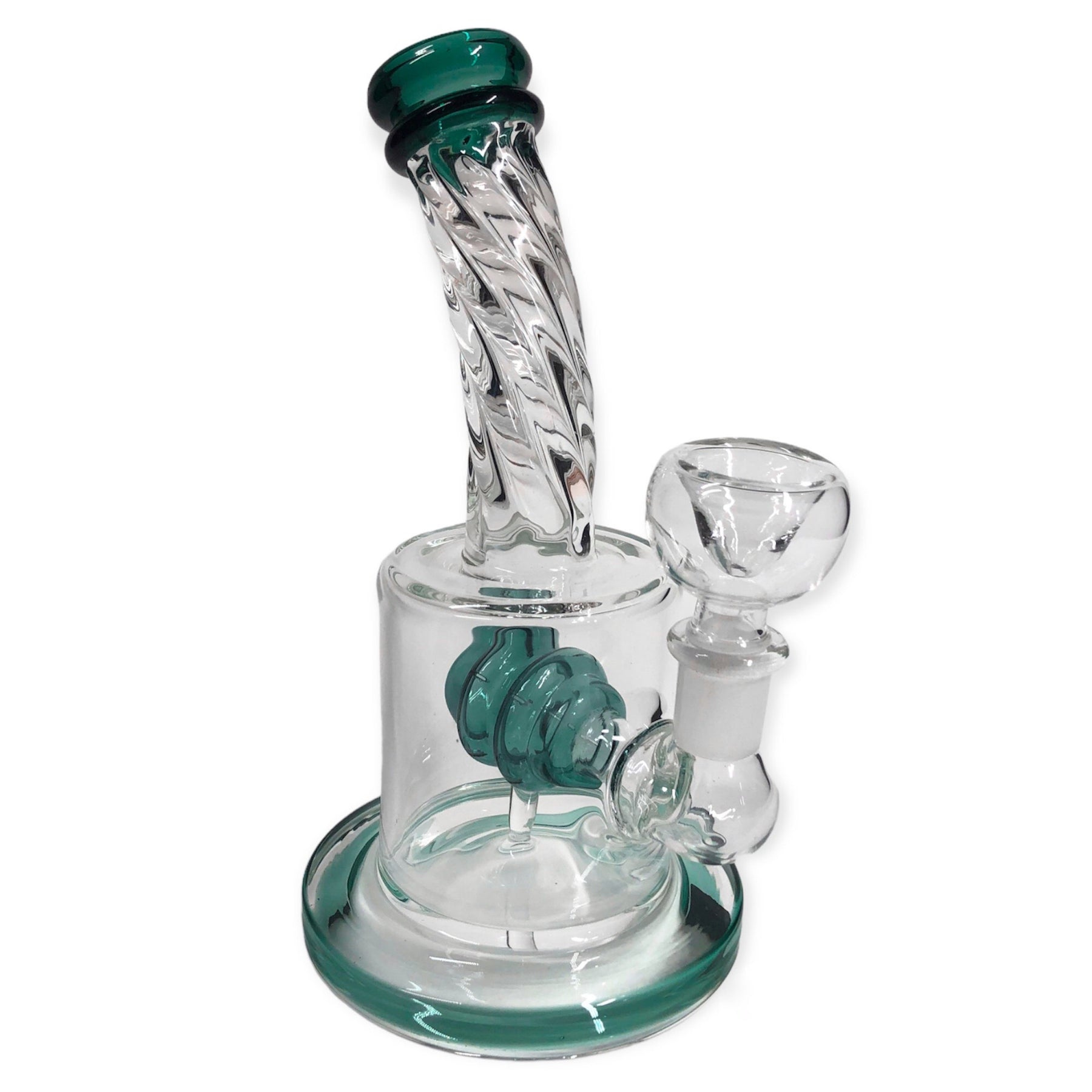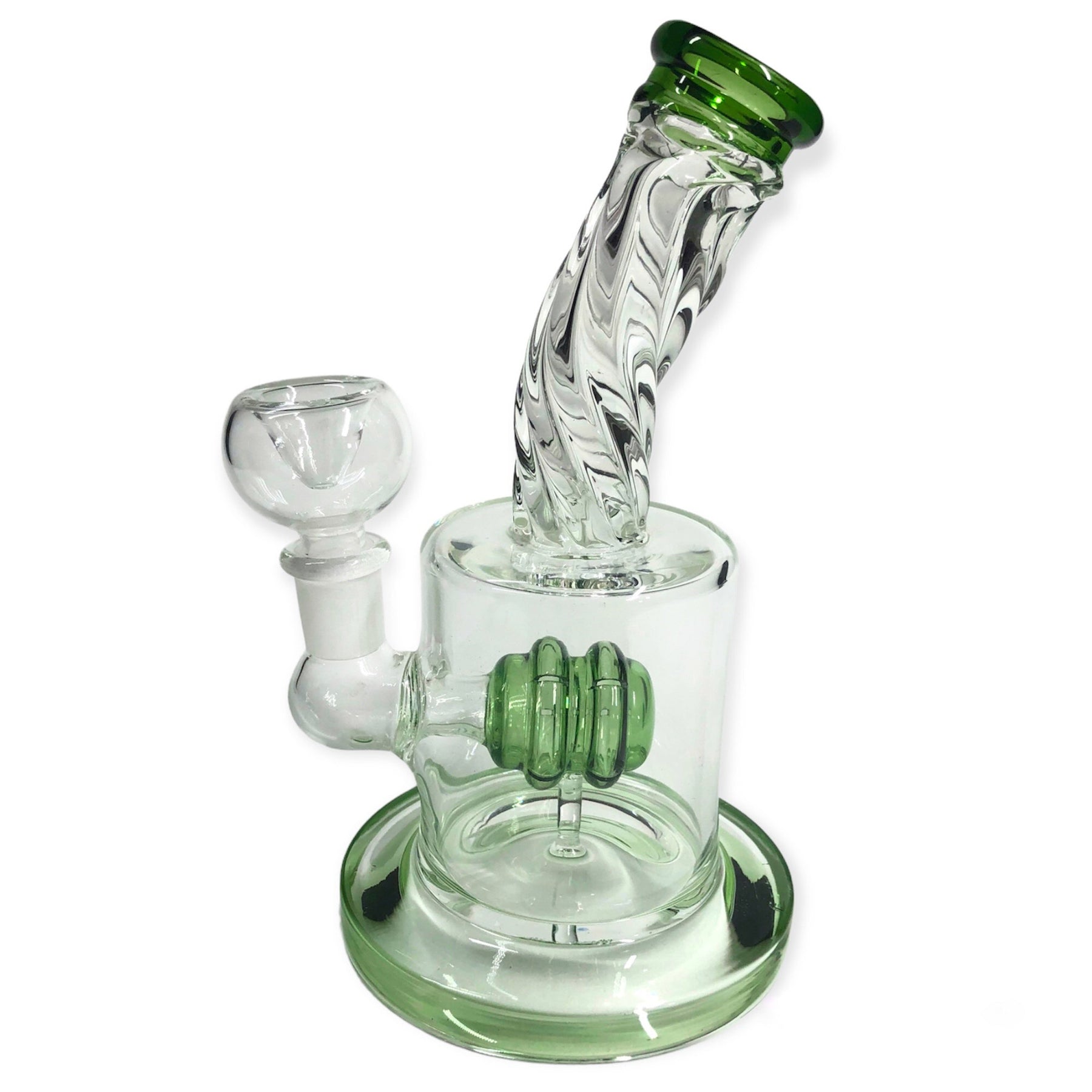 Twisted Neck Bong with Percolator
Don't be fooled by the small size of this bong, it can still take huge rips. This bong is perfect for someone who wants a more discreet or portable bong but doesn't want to compromise quality. The twisted neck bong takes the beauty and percolators of a large bong and squeezes it into one fun-sized bong that is perfect for on-the-go smoking.
This mini bong has a solid base and is made from high quality borosilicate glass so you can be sure it will last (as long as it is taken care of). It comes with a 14mm male bowl that is just the right size for taking large hits of herb. Another quality that really separates this bong from other mini bongs on the market is its inline percolator. This percolator will ensure that every hit you take is smooth and clean.
Features of the Twisted Neck Bong:
Unique Twisted Design

Strong, solid base

Easy to transport and store

Inline Percolator for added smoothness

14mm Male Bowl
A truly spectacular bong
I was highly skeptical when I received this bong because it is much smaller than all my other bongs but I was blown away by the quality. Every hit I take from this bong is incredibly smooth, even smoother than my larger and more expensive bongs! It is also quite sturdy and made from very thick glass. I would recommend this piece to anyone who wants a bong they can easily transport around their house but isn't cheap in any way.