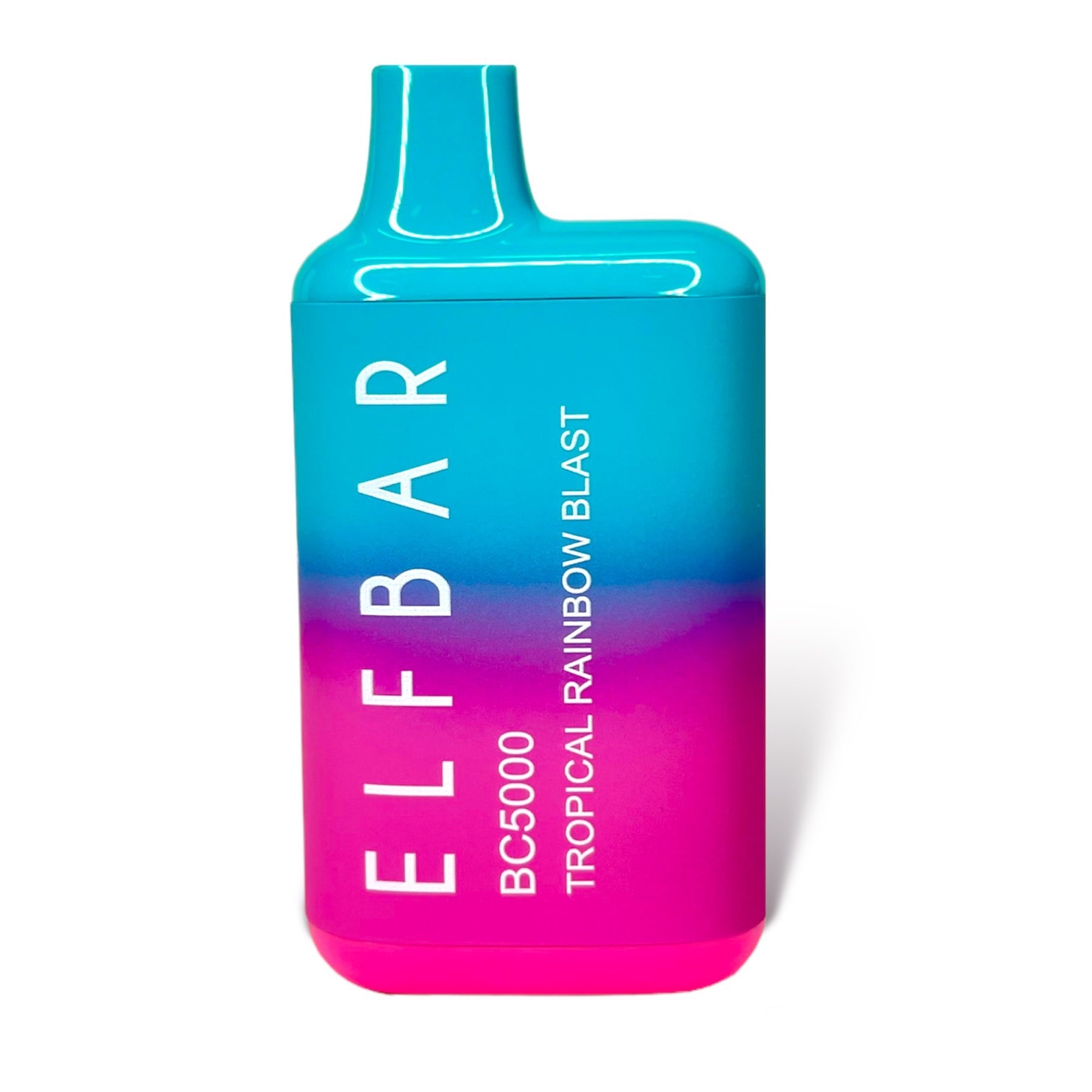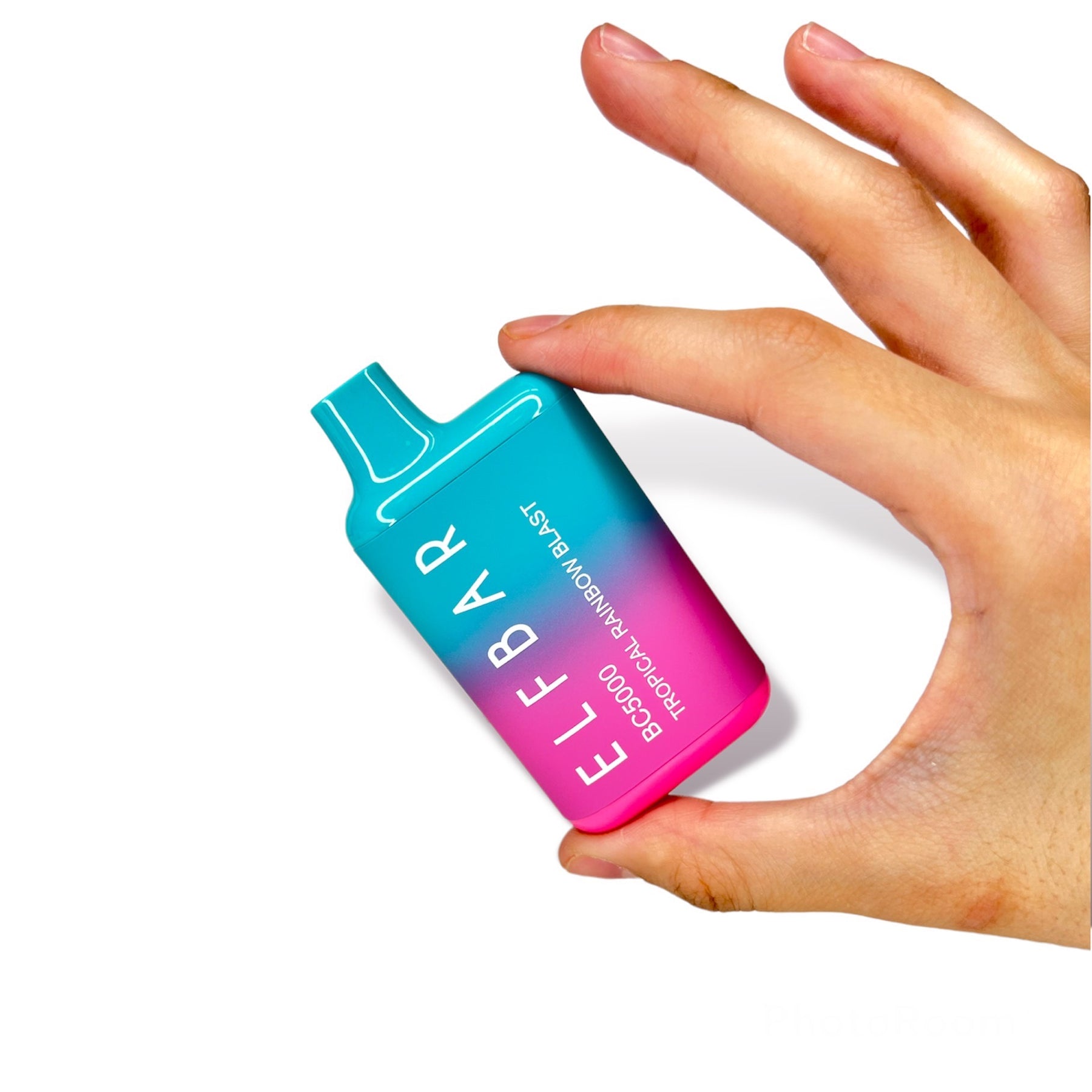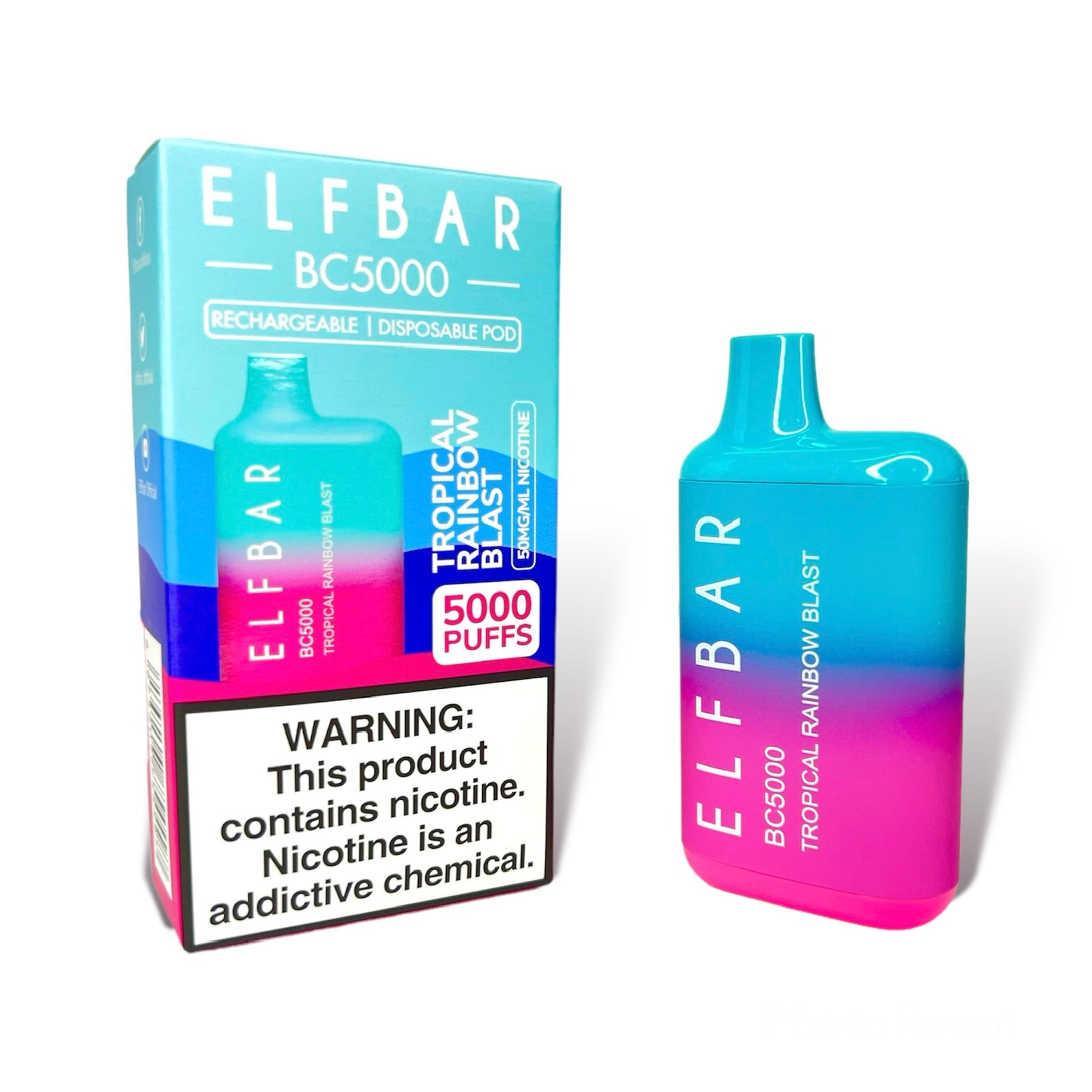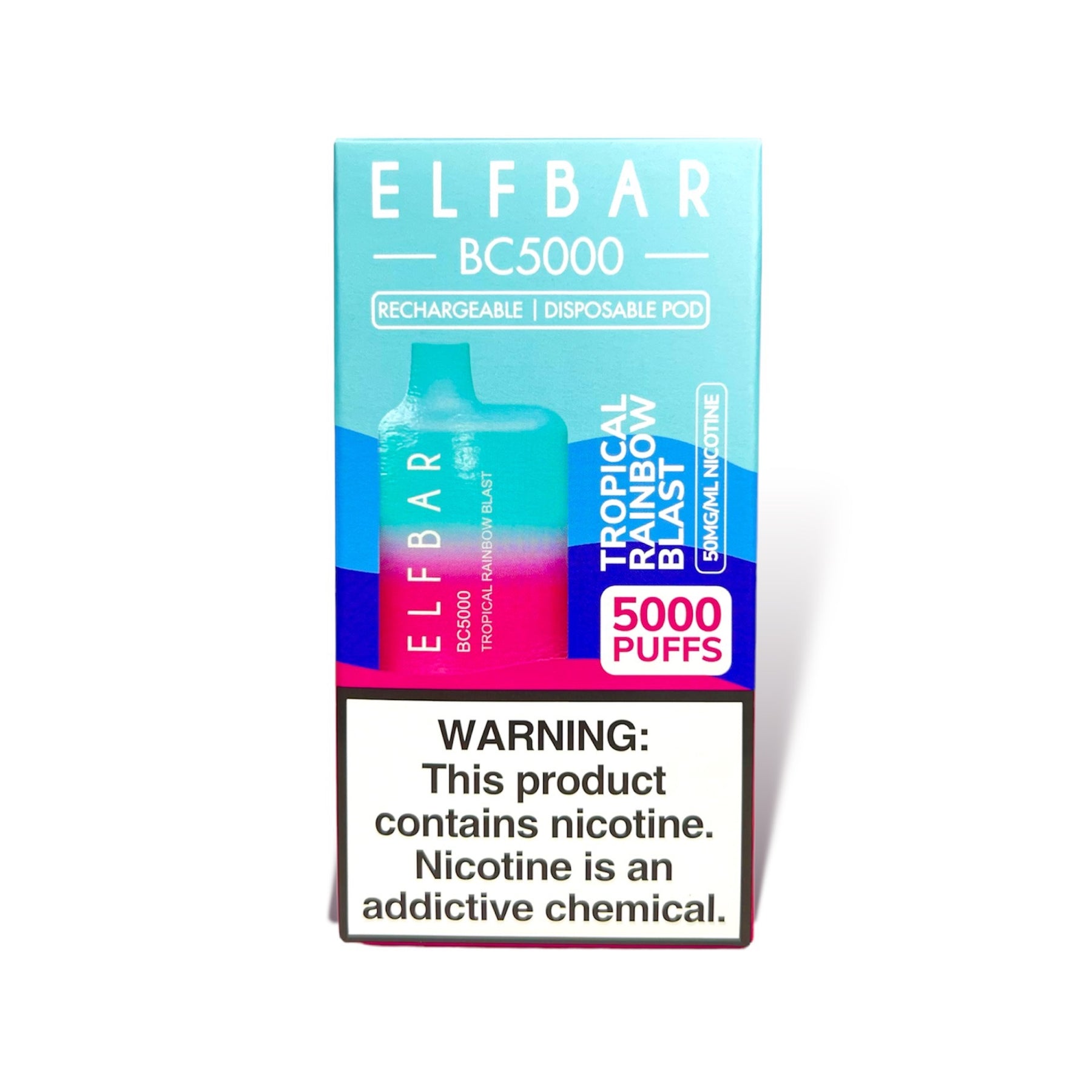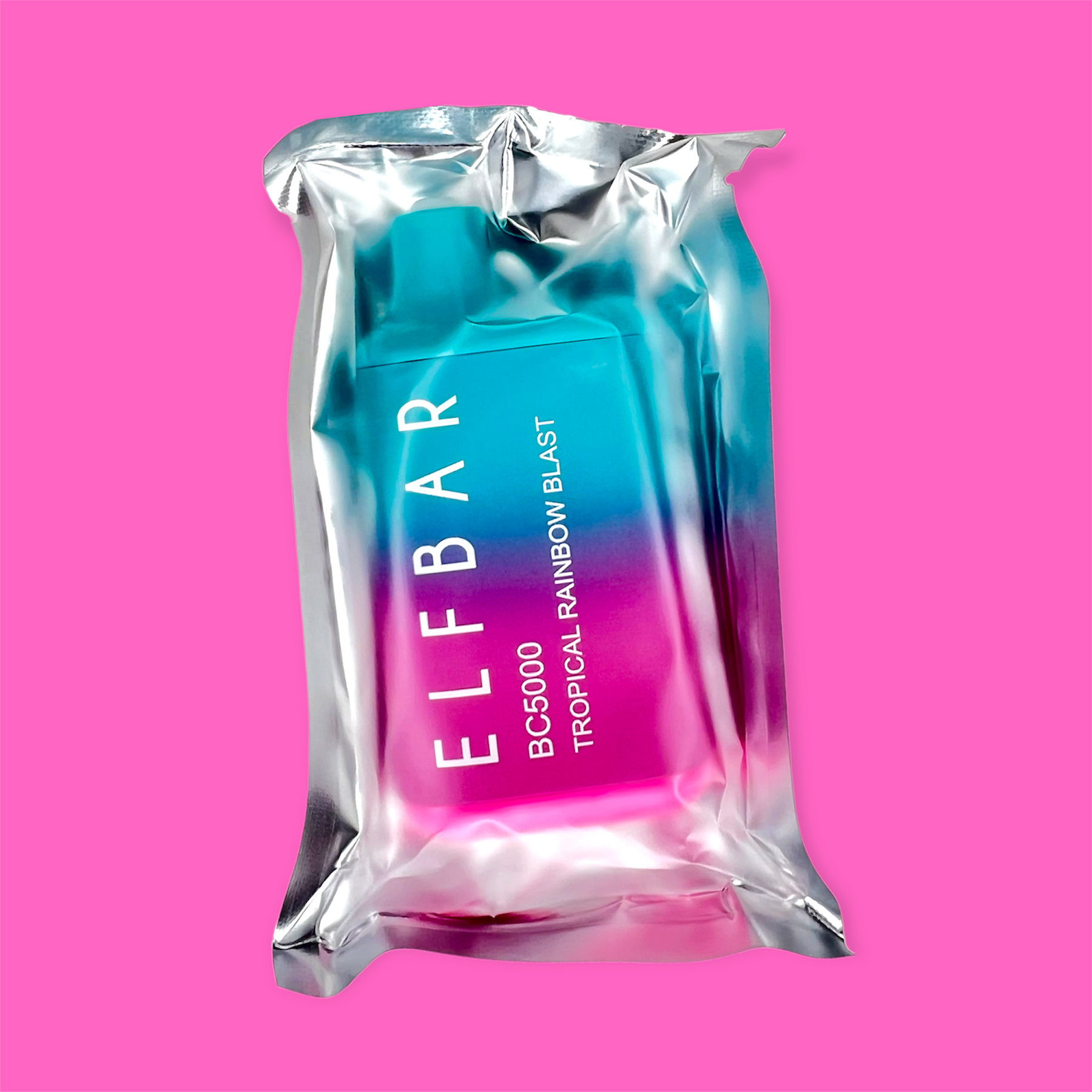 Tropical Rainbow Blast Elf Bar 5000 Puffs Disposable
Elf Bar Tropical Rainbow Blast Description:
This flavor is one of the most popular Elf Bars and for good reason. Tropical rainbow blast tastes like a variety of berry and fruit flavors that create the perfect combination of tropical and sweet taste. It comes complete with a dual coil system to ensure maximum flavor intensity. Take a look at our other popular Elf Bar BC5000 flavors!
Tropical Rainbow Blast Elf Bar BC5000 Features:
- 5,000 puff capacity
- Rechargeable with USB C charger
- Sleek Box Build
- 13ml pre filled e liquid
- 5% nicotine content
- Flavor: Tropical Rainbow Blast
Check out our review on this flavor!