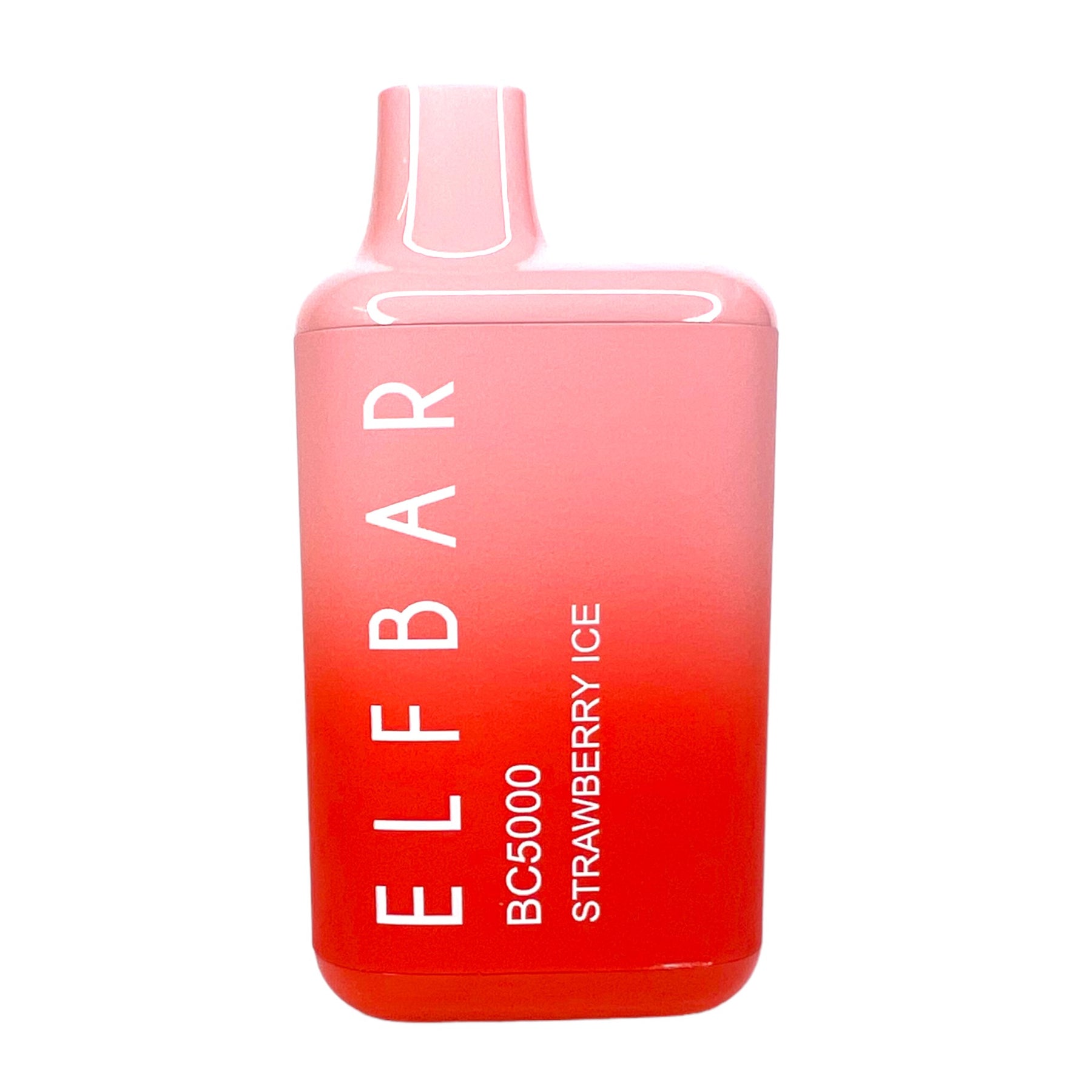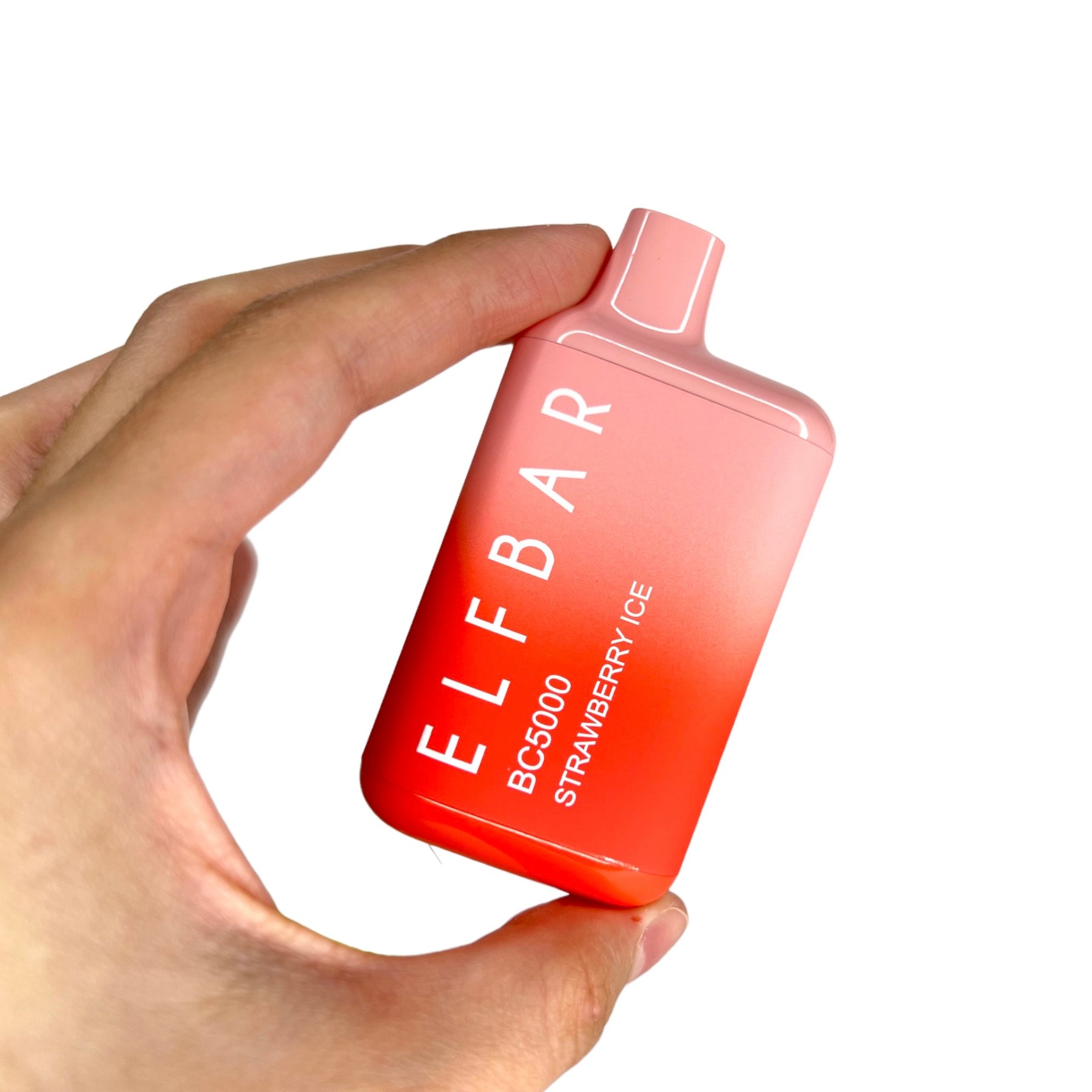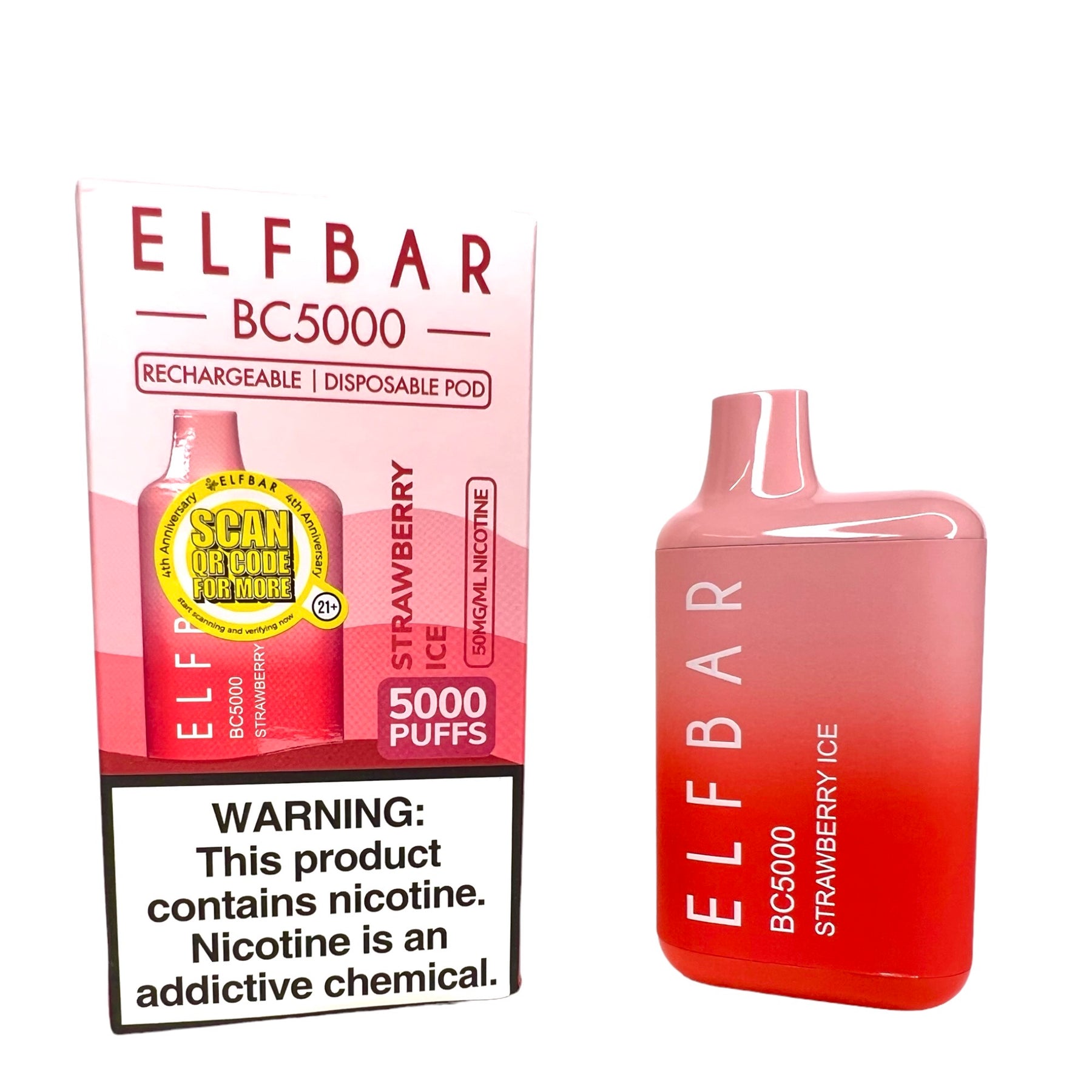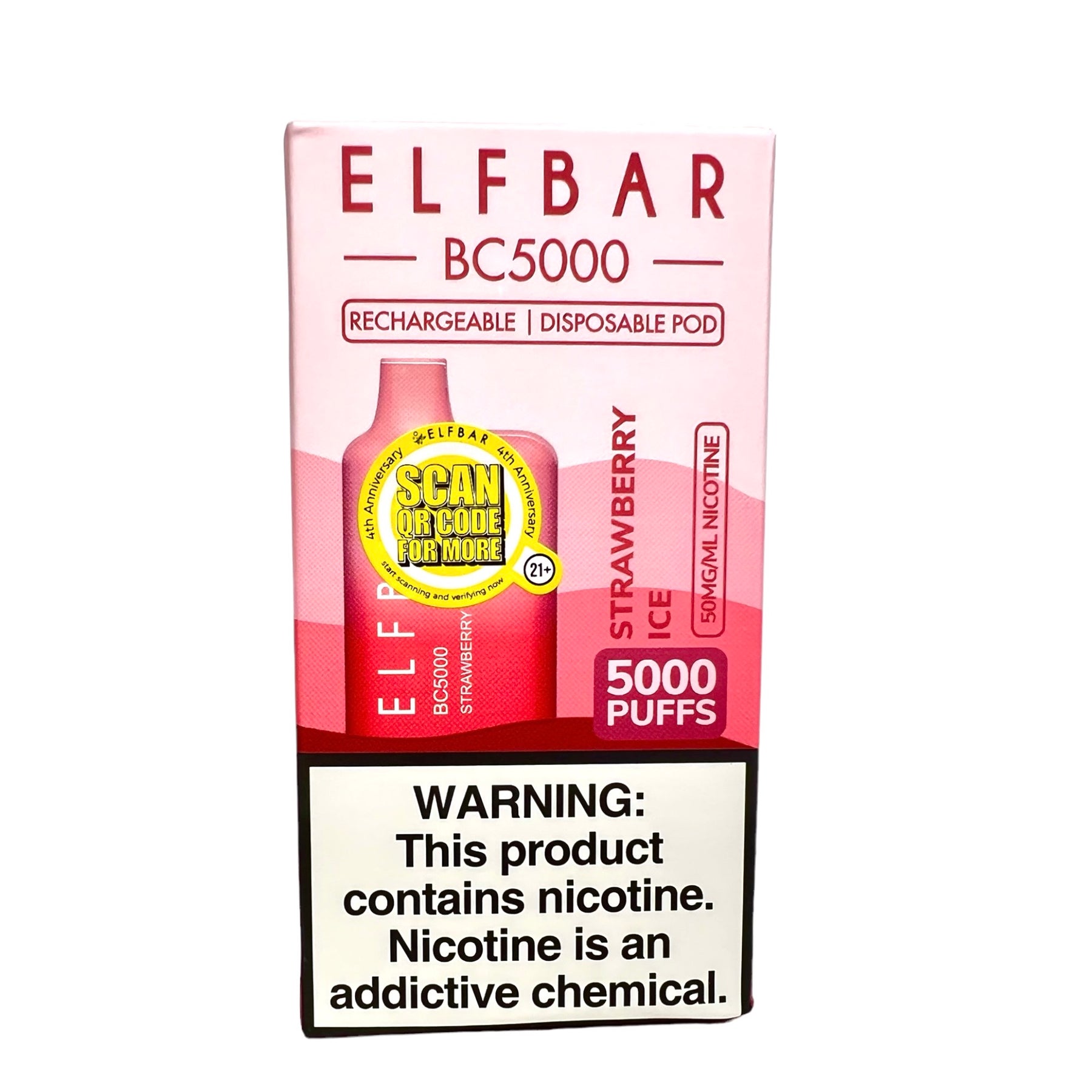 Strawberry Ice Elf Bar BC5000 Vape Disposable
Elf Bar Strawberry Ice Description:
A classic flavor that has stood the test of time. Taste a pure strawberry e-liquid with a touch of ice for refreshment. A true crowd favorite. To check out our full list of Elf Bar Flavors click here! 
Strawberry Ice Elf Bar BC5000 Features:
- 5,000 puff capacity
- Rechargeable with USB C charger
- Sleek Box Build
- 13ml pre filled e liquid
- 5% nicotine content
- Flavor: Strawberry Ice
Strawberry Ice Elf Bar BC5000 Vape Disposable
Strawberry ice elf
It's pretty good but my favorite flavor is peach ice ❤️
Great Product
one of the best strawberry elf bar I had so far