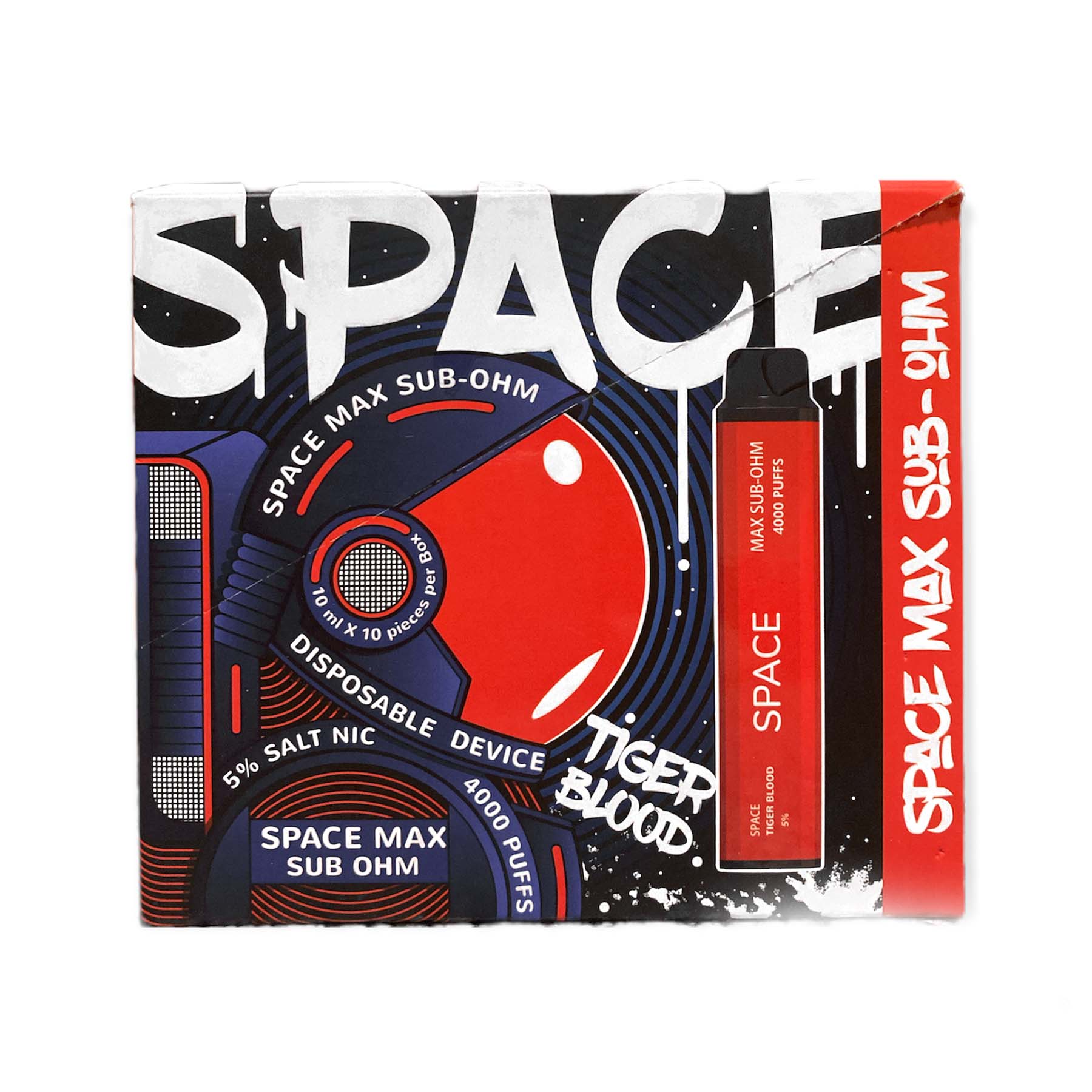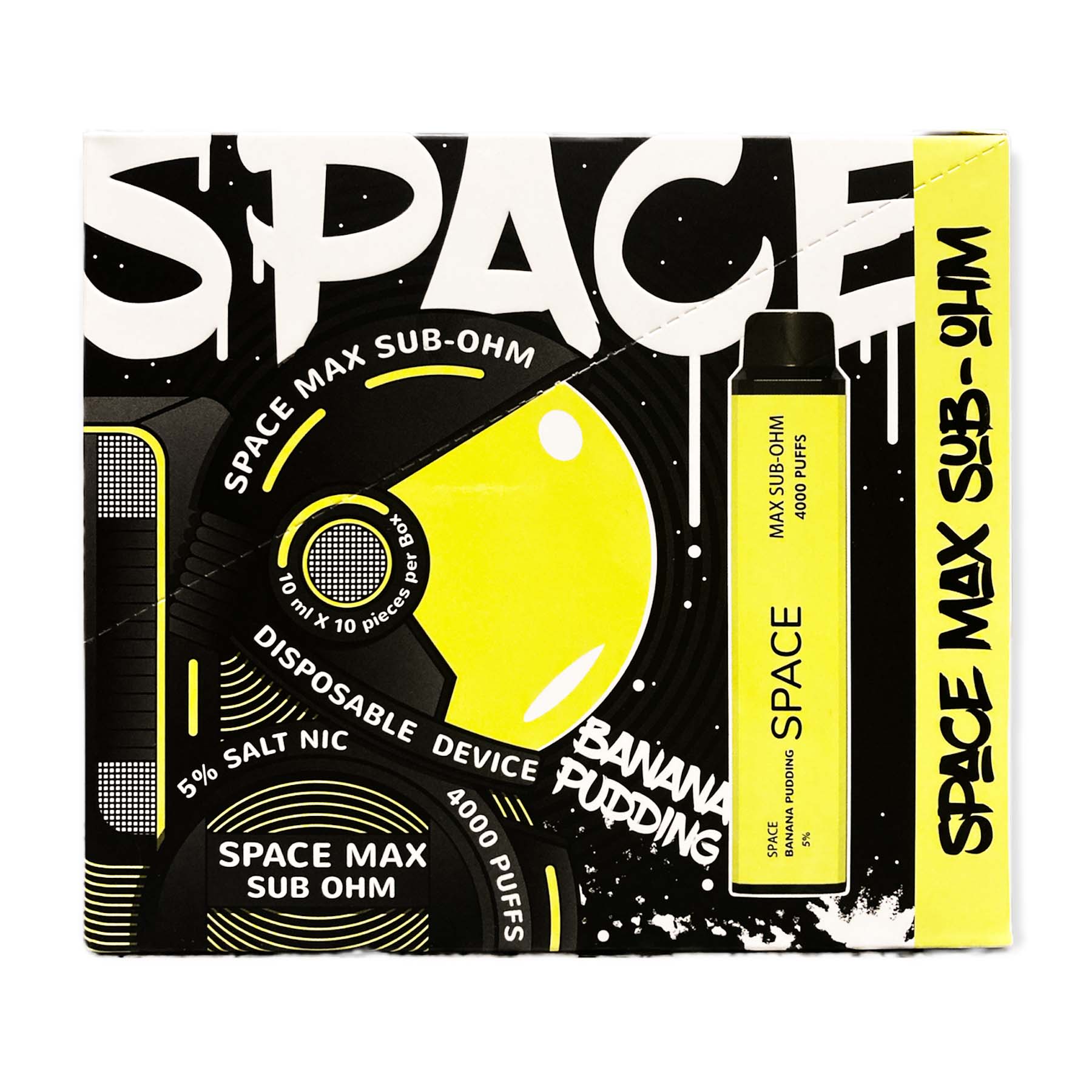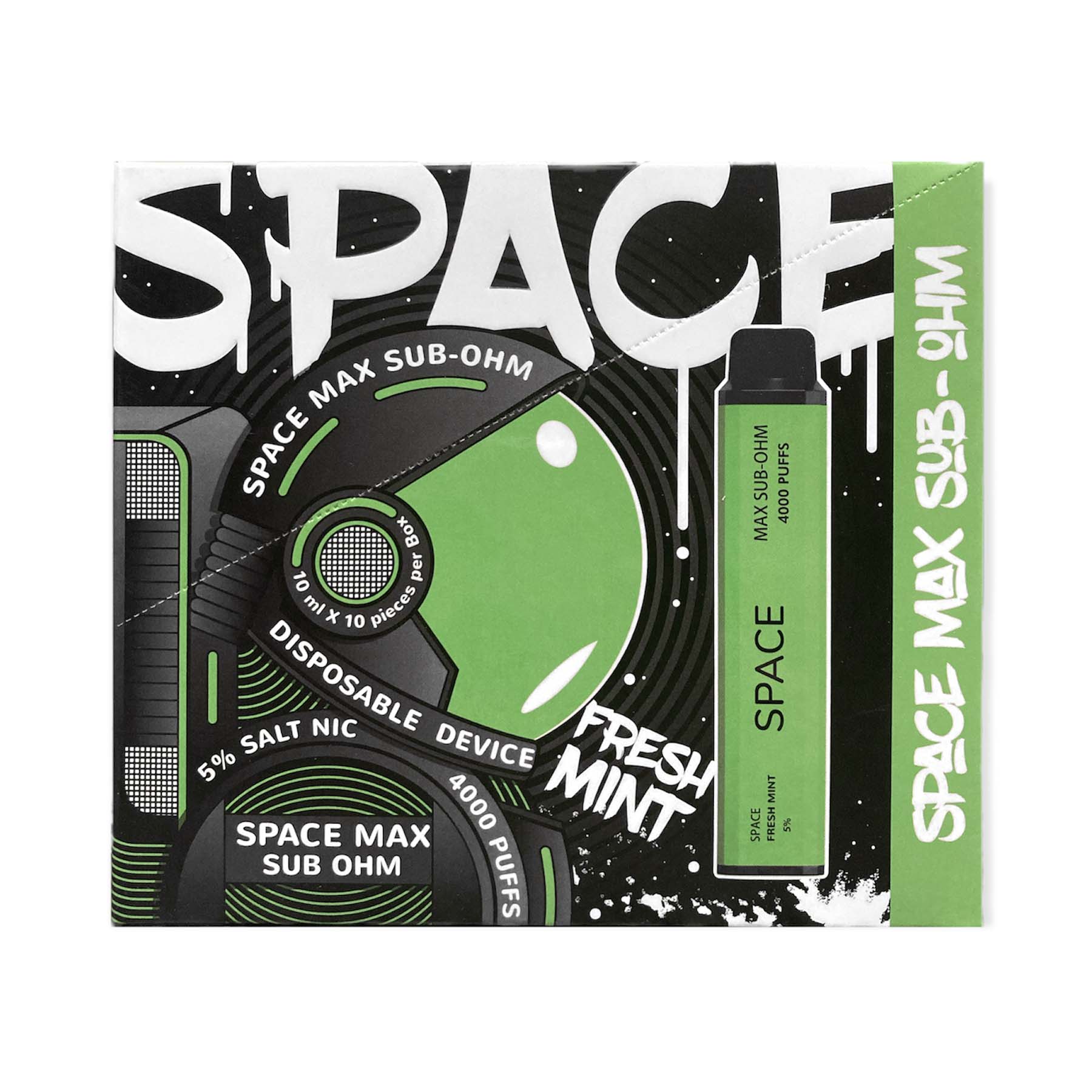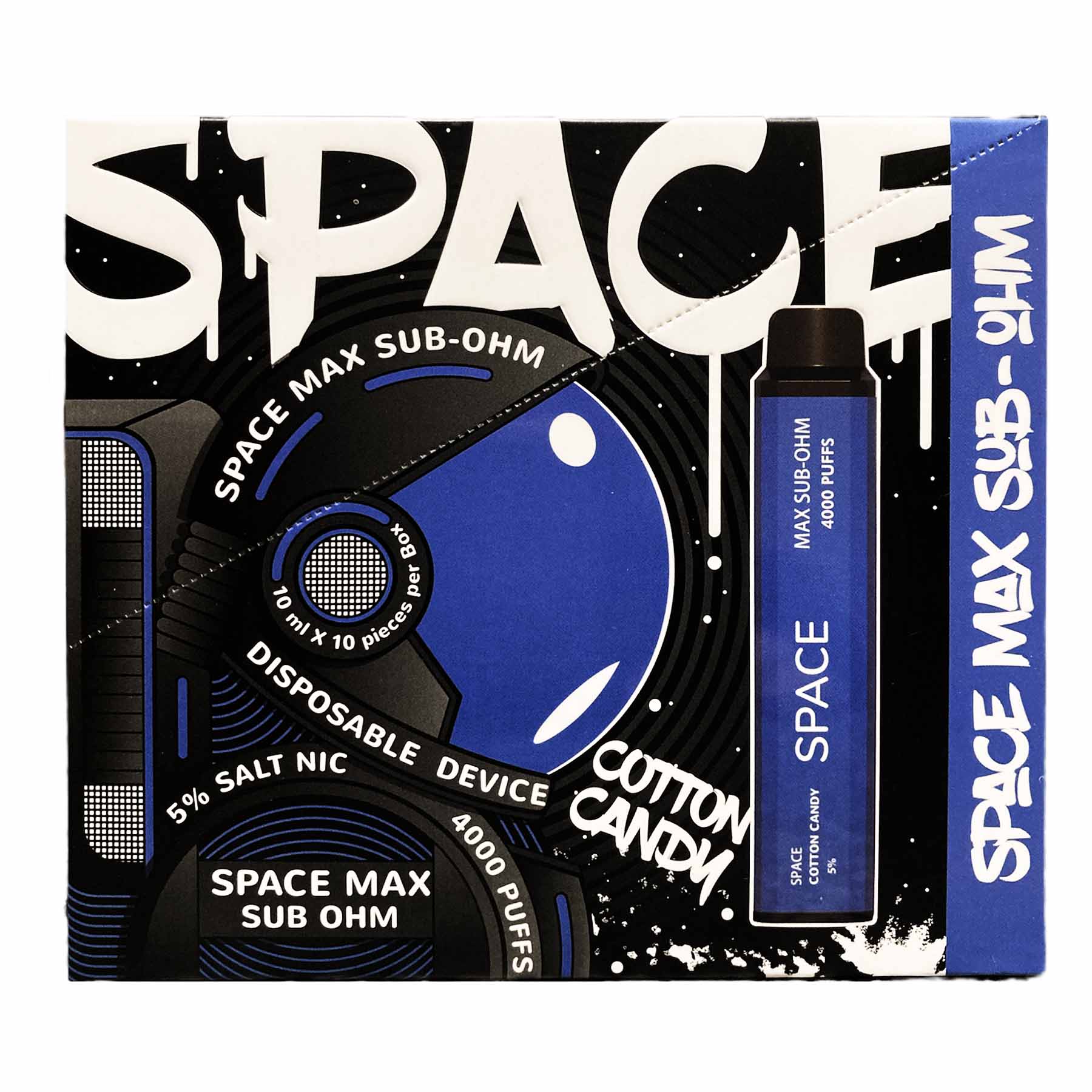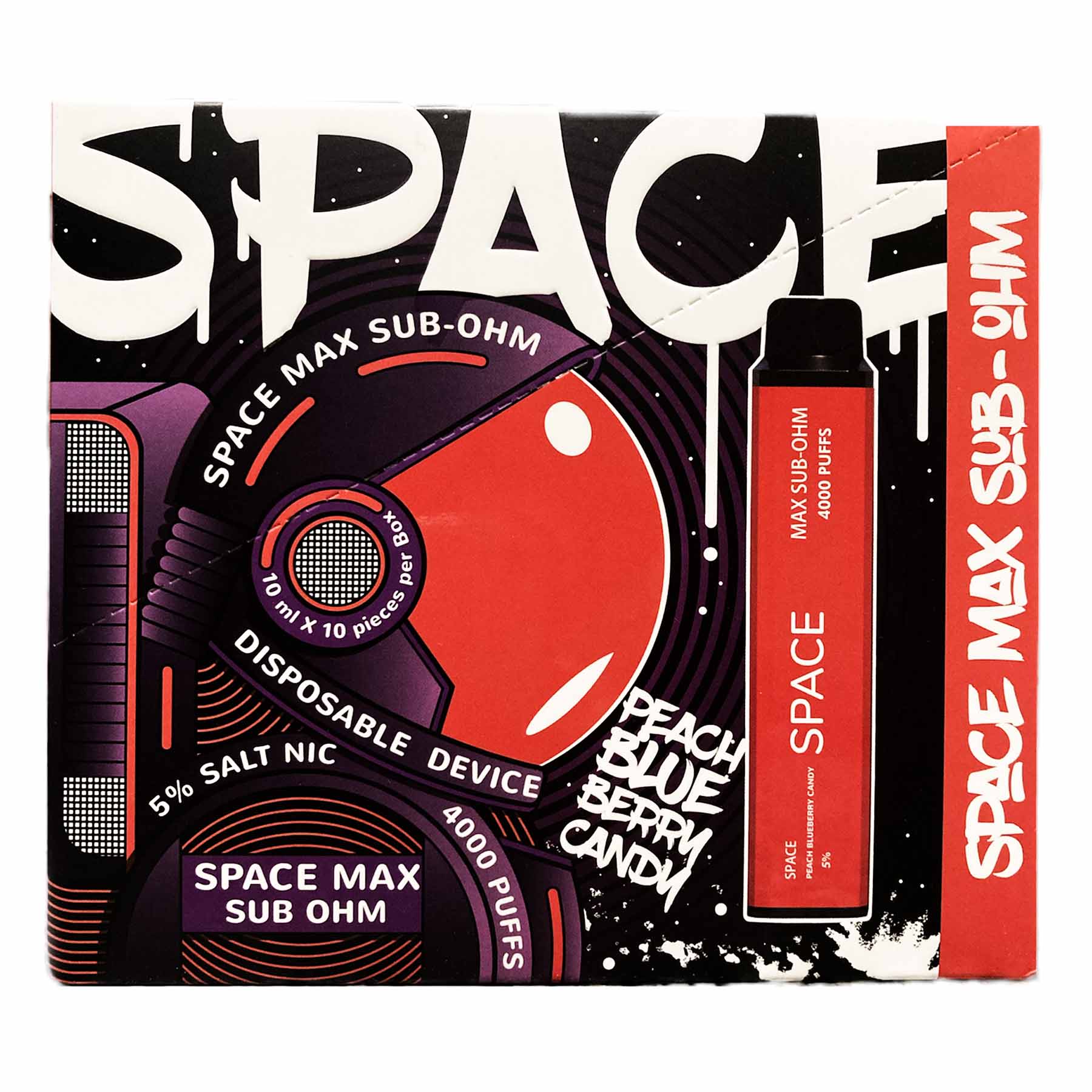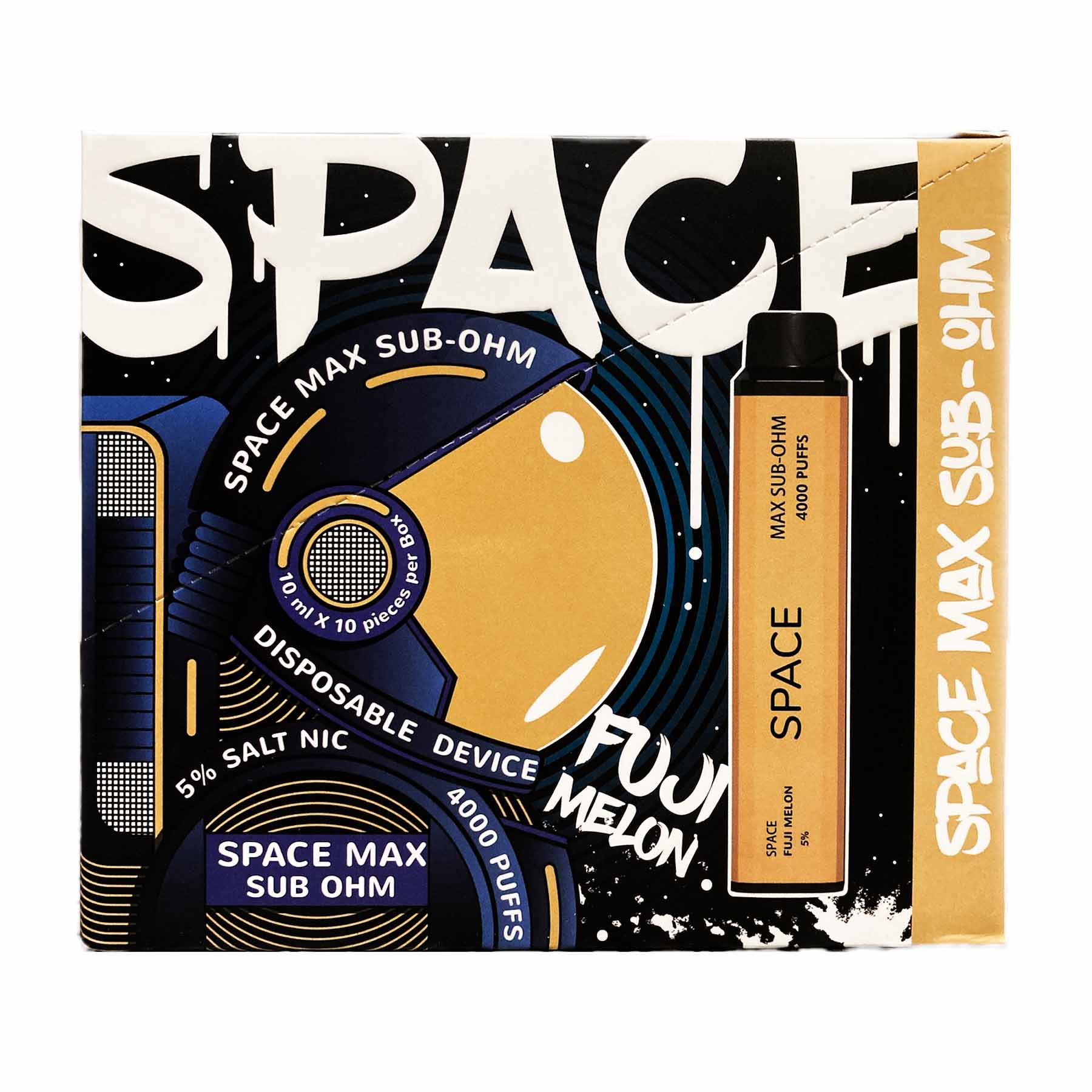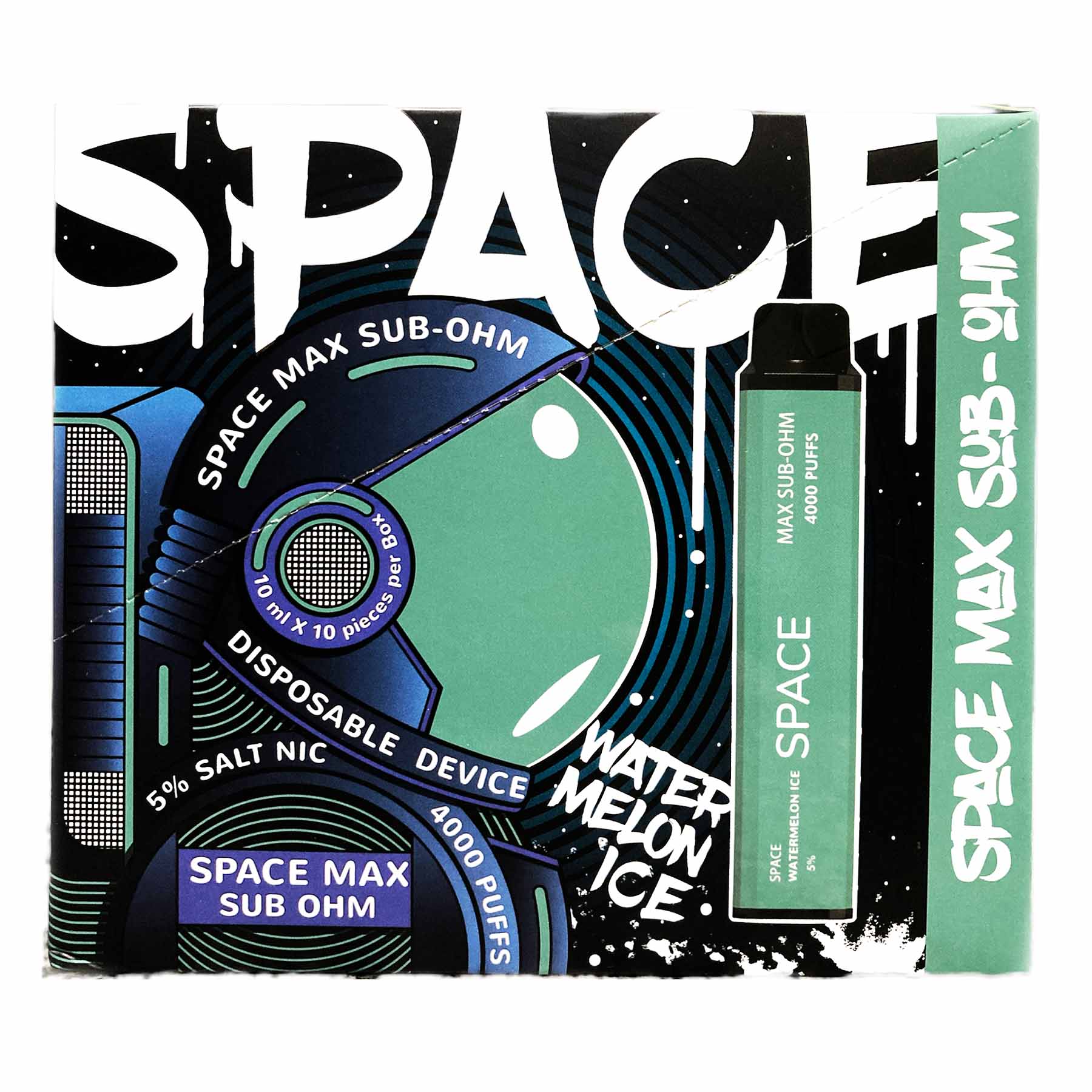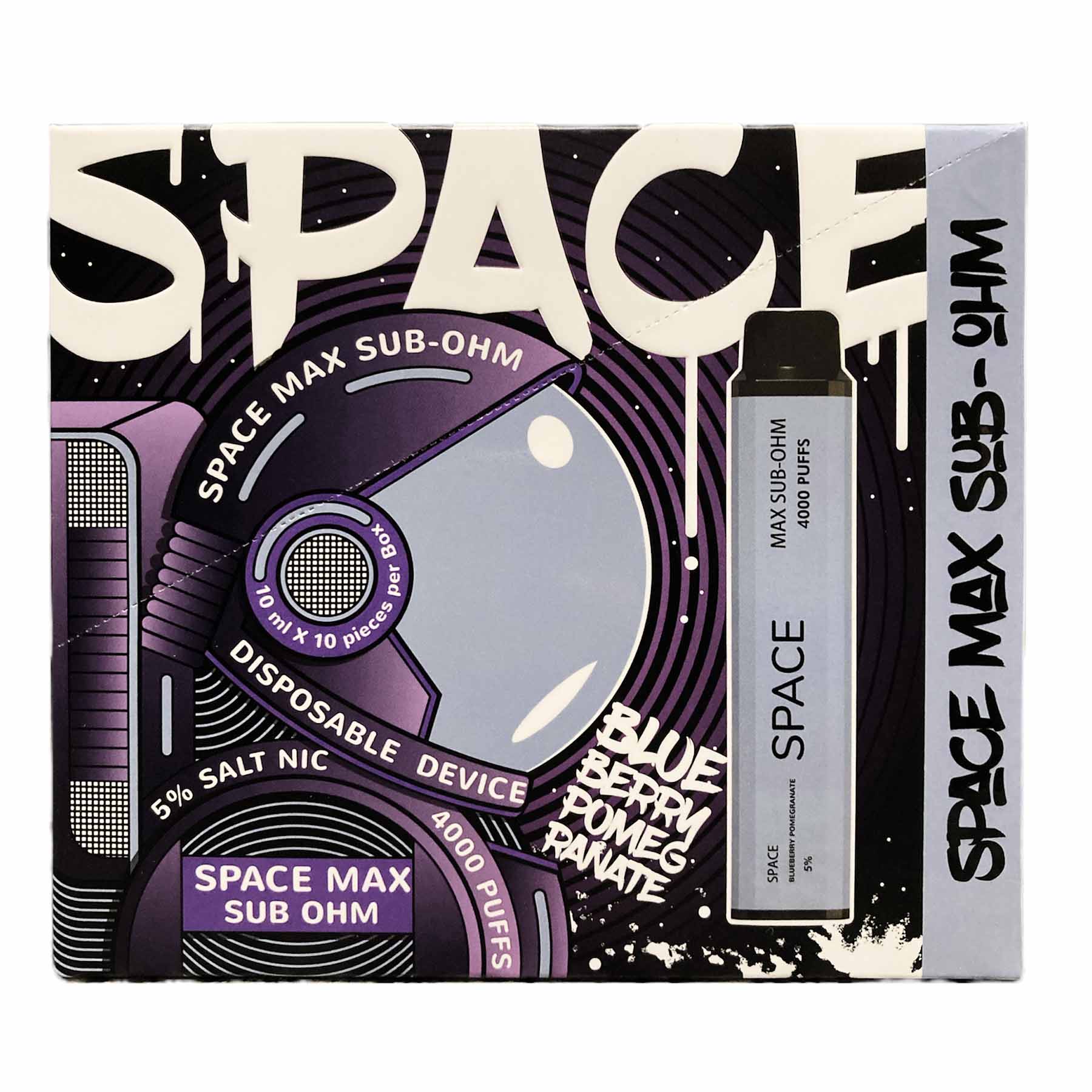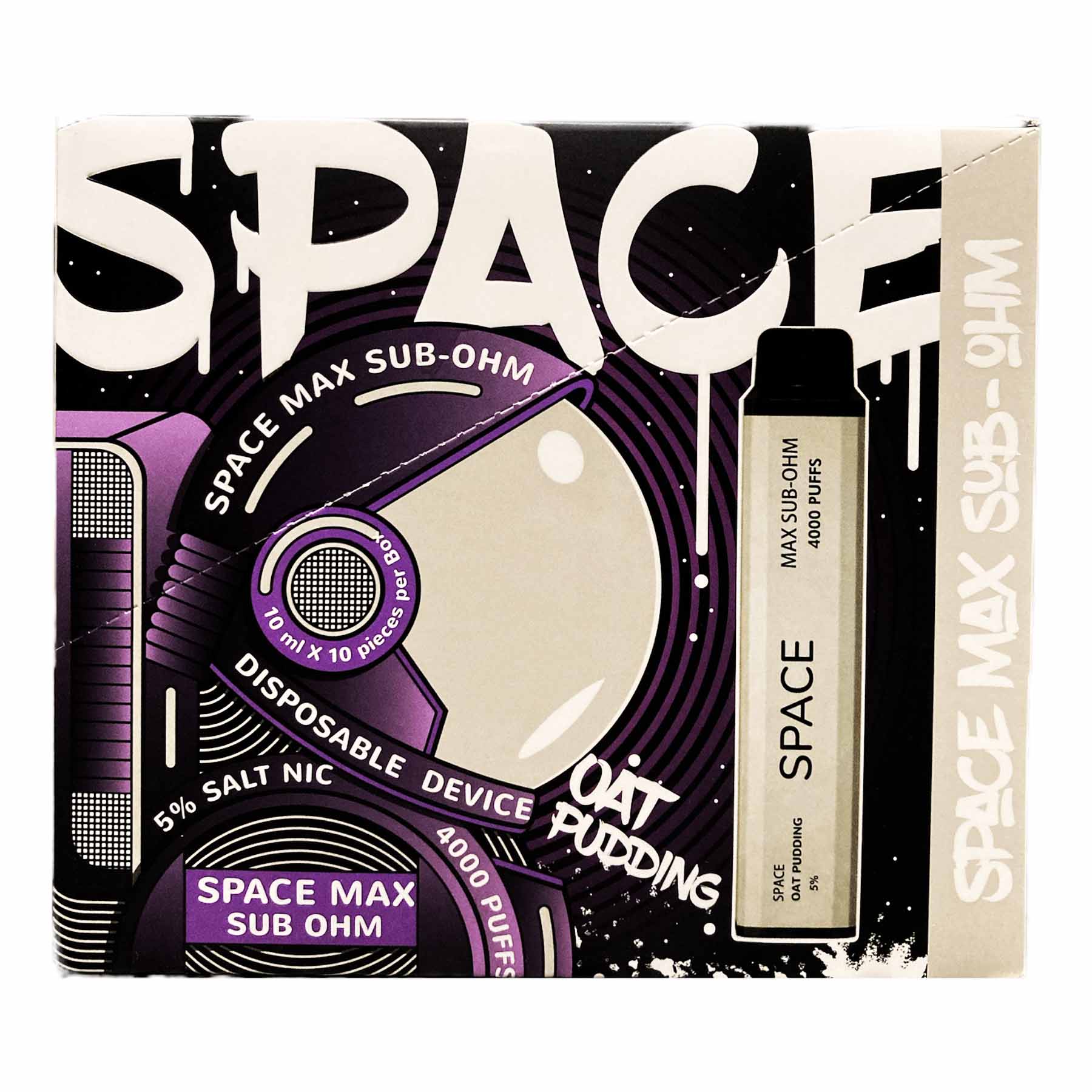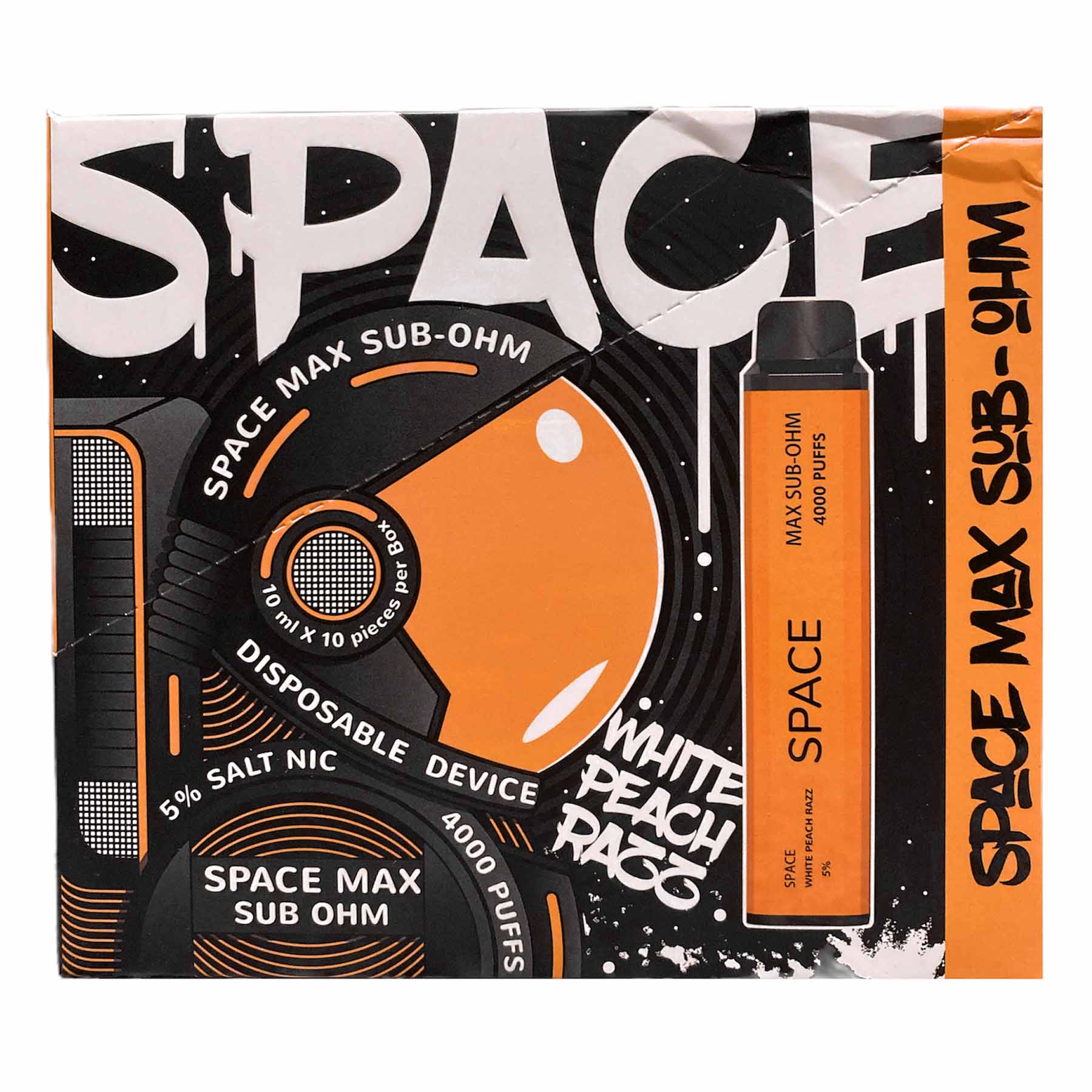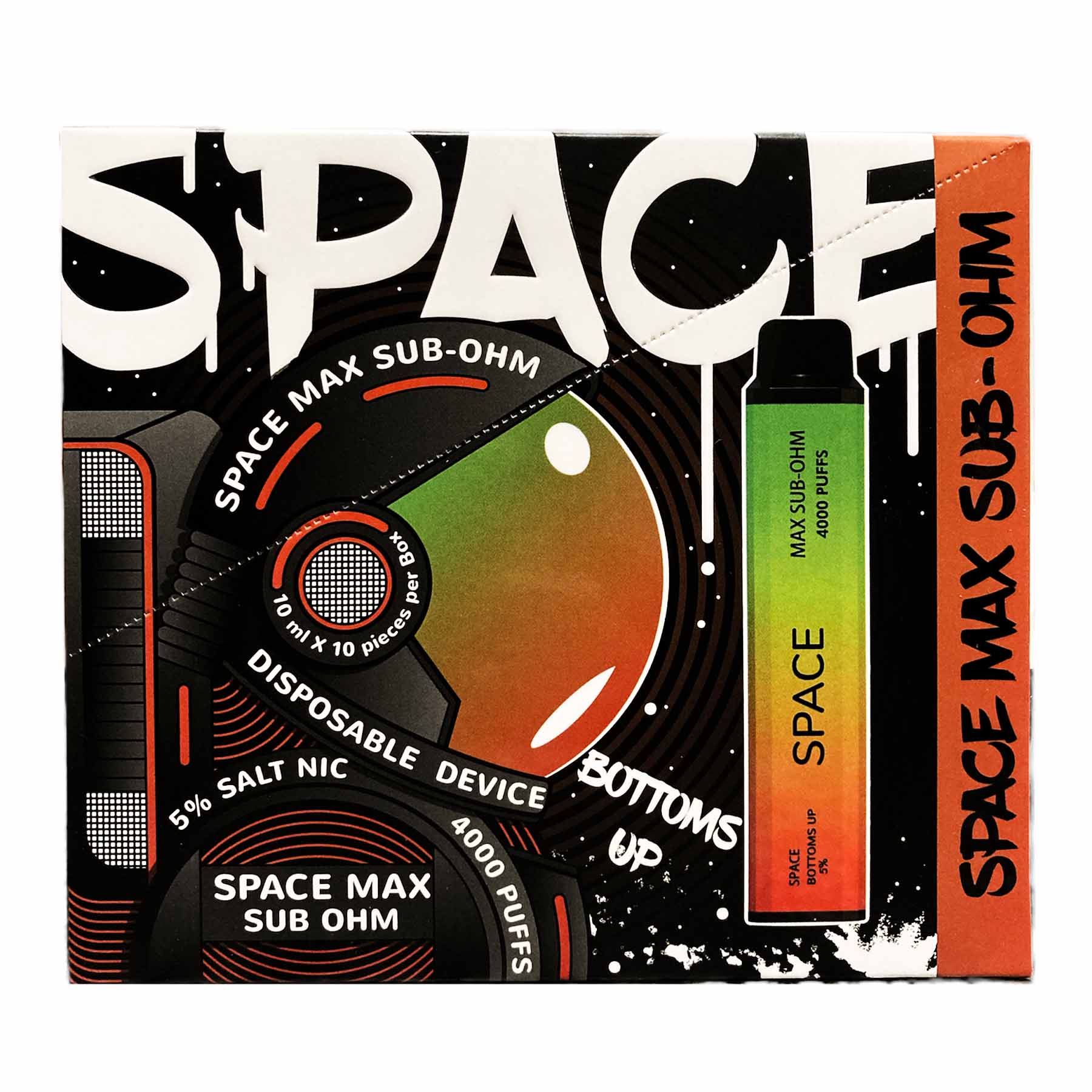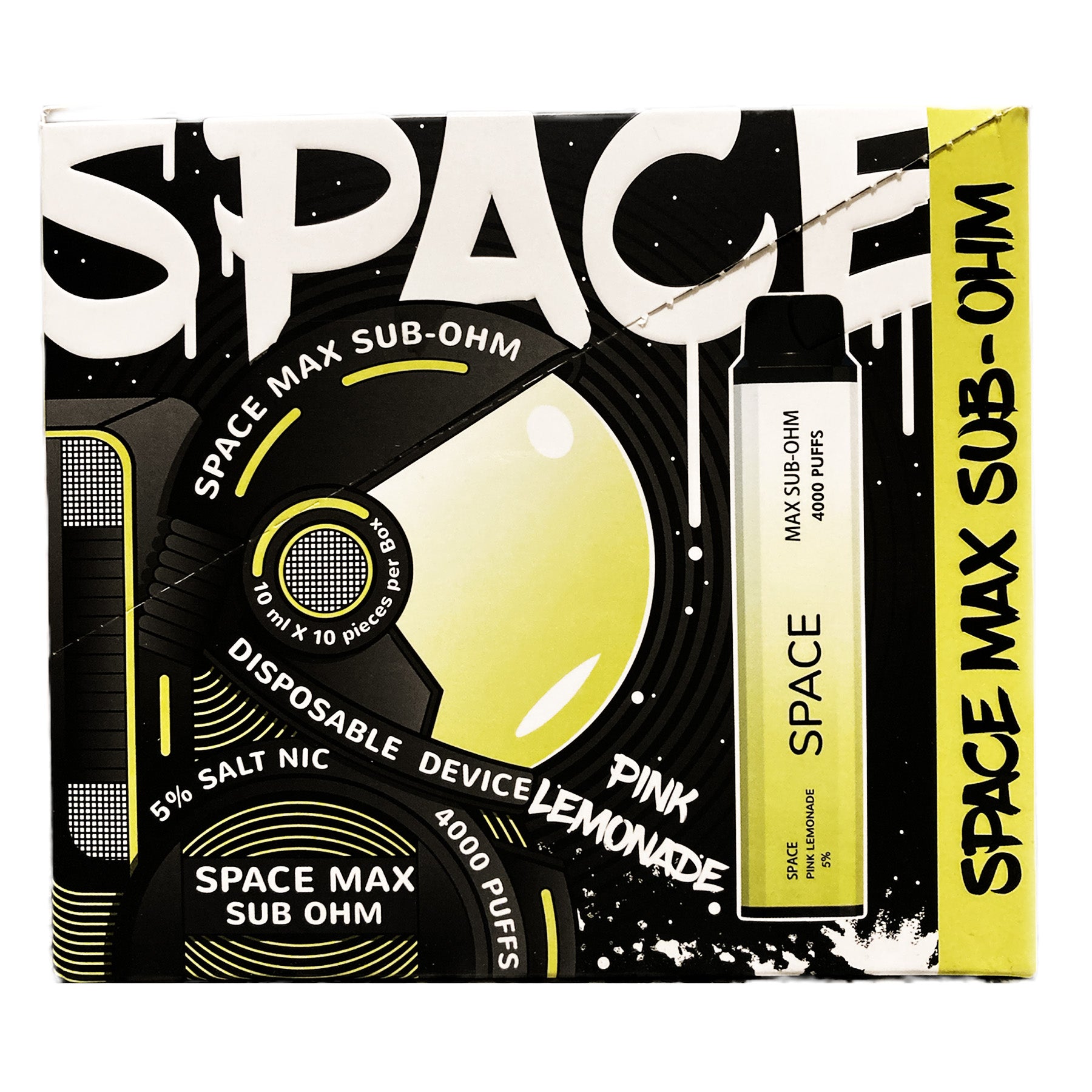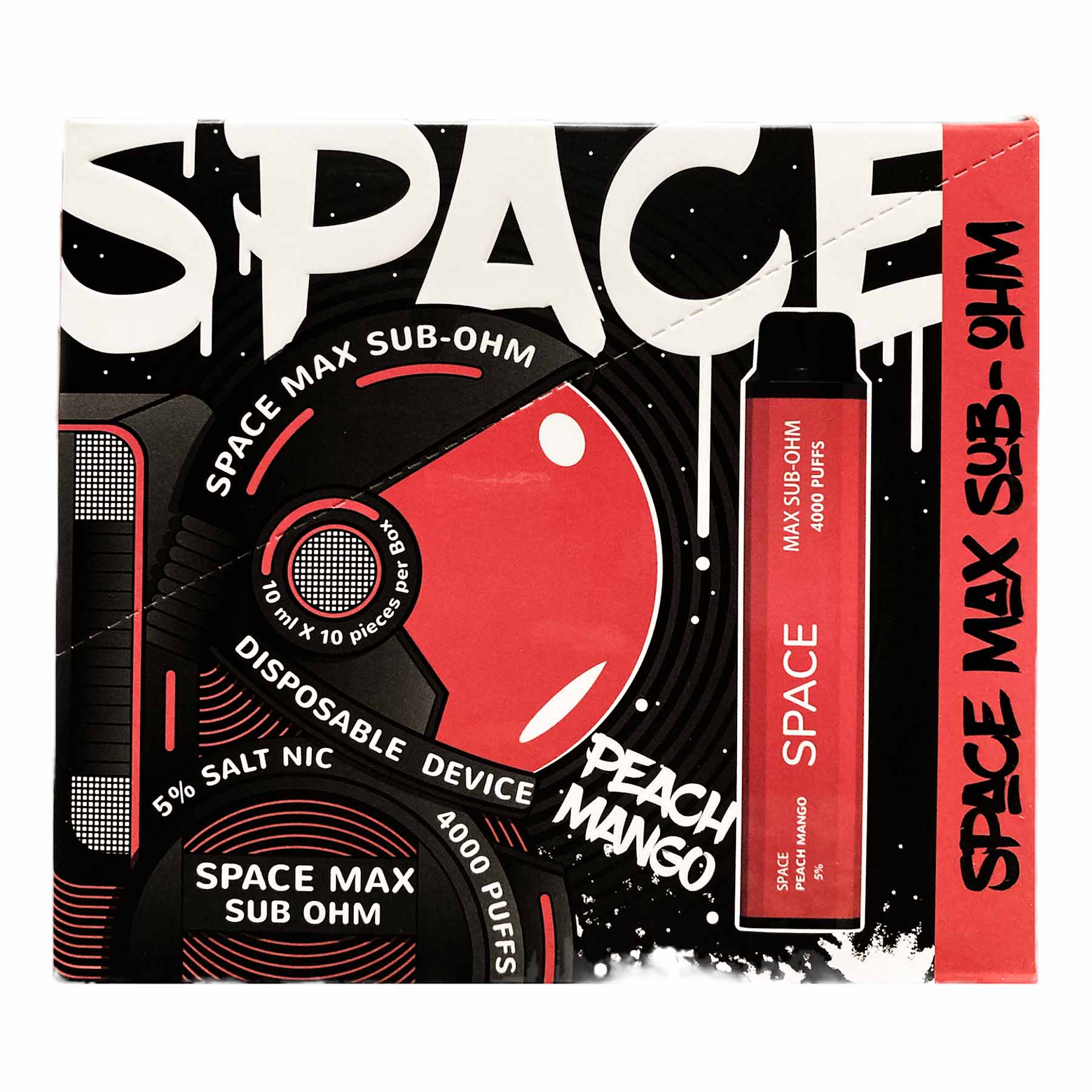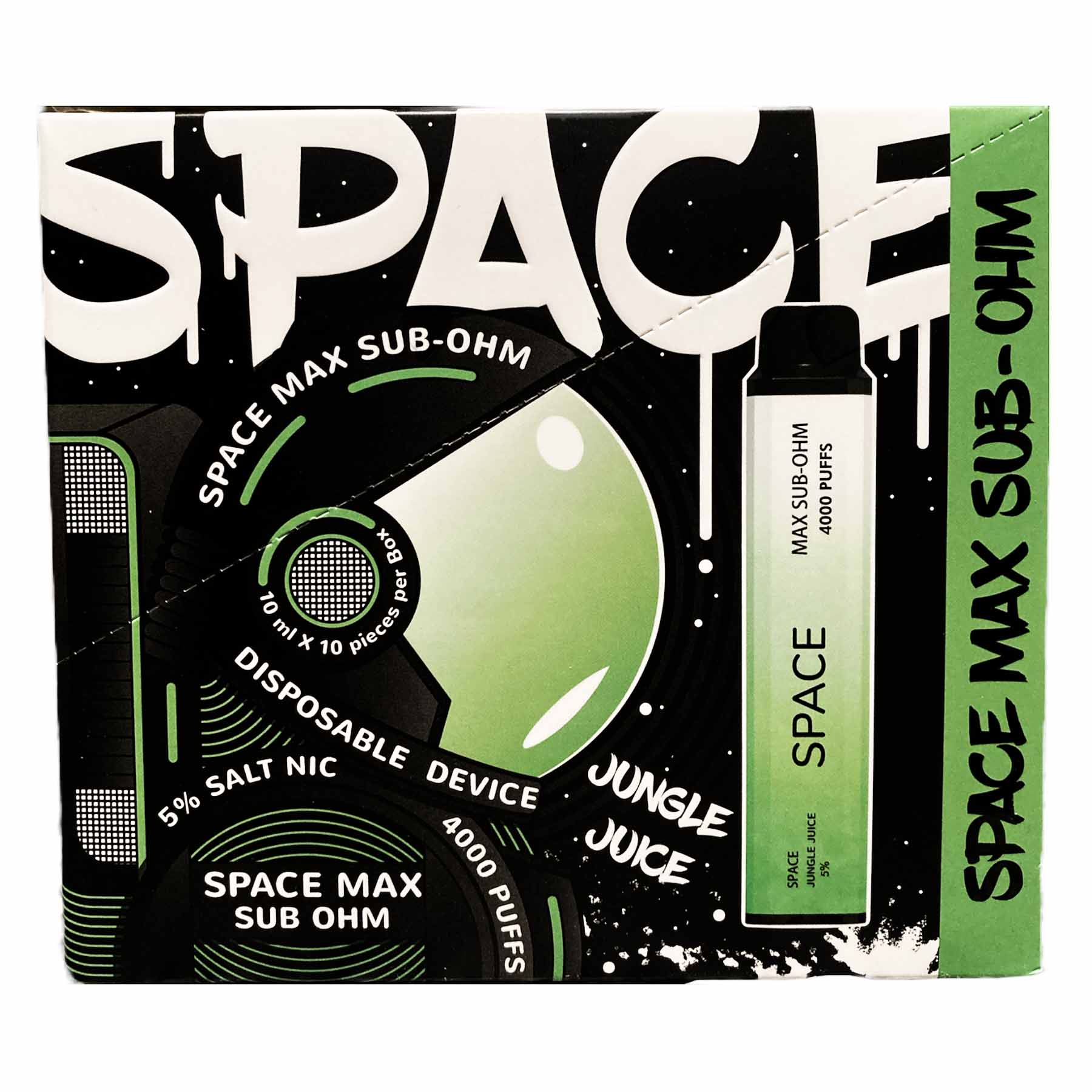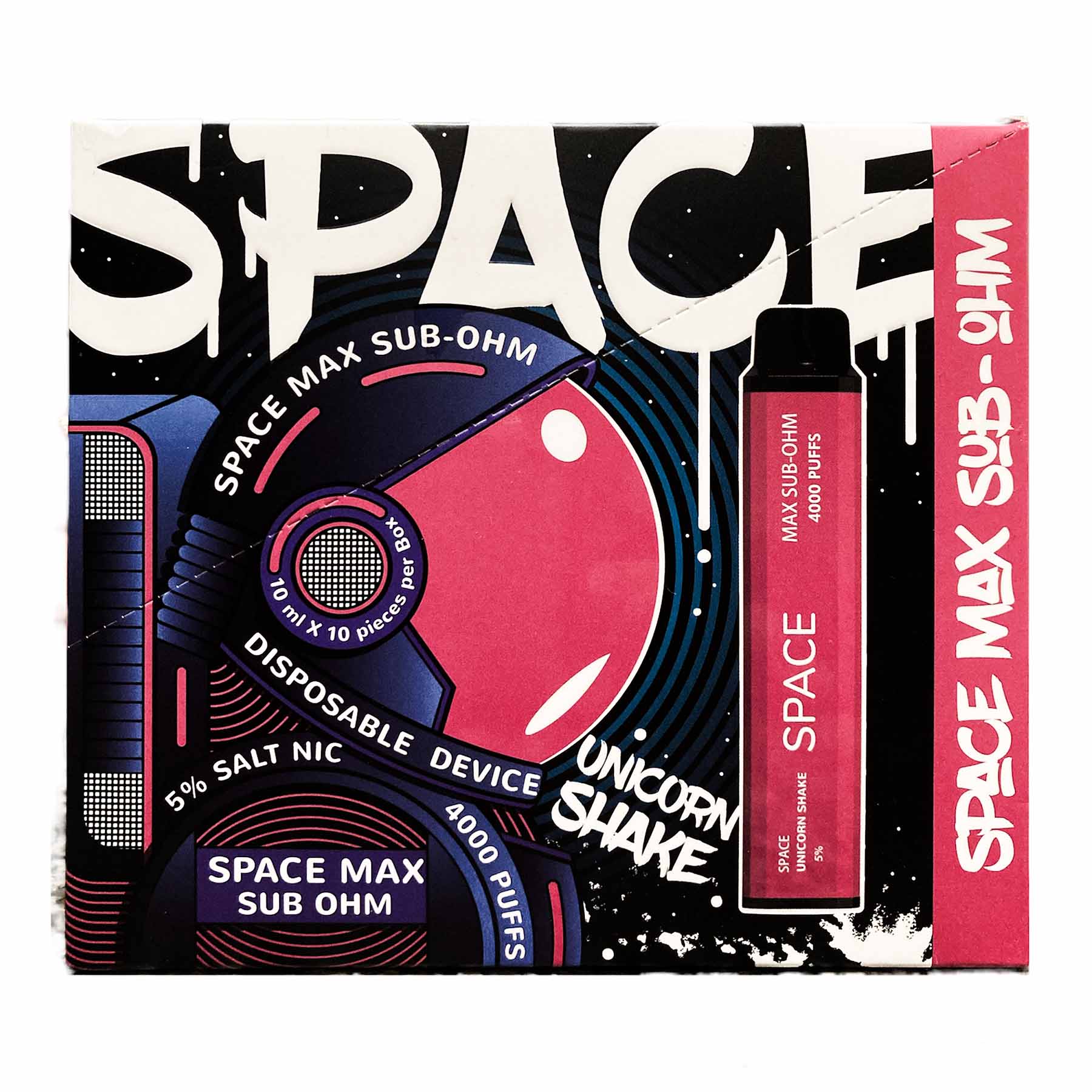 Space Vape Disposable | Space Max Sub-Ohm 4000 Puffs Salt Nic
The Space Max disposable vape has 4,000 hits, rich flavor and has completely shocked the vaping world. This vape is one of the most affordable in its category considering its amazing build quality, flavor and durability. What makes these disposables unique is the variety of distinctive flavors that we have not seen from any other brands. In addition to this and unlike most other vapes, the presence of the magnificent flavors lasts throughout the whole hit capacity of the vape. This showcases the quality of the e liquid that is going into the Space Max disposables. If you love this vape you will be pleased to know that a smooth mesh coil version is available for the best price here at Goldenleafshop.
Flavors available:
Bottoms up: This flavor is unique and hard to describe to someone that has yet to try it. It is sweet and refreshing which makes it perfect to share with friends and for social events.
Watermelon ice: The watermelon Ice flavor is one of the most popular and distinguished flavors on the market today. However, only a few brands have been able to master the perfect blend of Ice and watermelon like the space vape brand did with this disposable. 
Tiger Blood: It is hard to guess what this one will taste like based solely off the name, Tiger Blood is an orange tangy flavor that is sure to please your taste buds.
Fresh Mint: An explosion of crisp flavor that will leave you feeling as if you just ate a fresh mint.
Blueberry Pomegranate: This is a complex multifaceted flavor that will take you on a rollercoaster of pleasure, it starts off with the sweet and mildly sour flavor of a blueberry and surprises you with a hint of the tart taste of a pomegranate at the end.
Pink Lemonade: Feels as if you took a sip out of an Ice cold Pink Lemonade on a sunny day.
White Peach Razz:  A razzle berry/peach blend that tastes sweet but not too sweet and sour but not too sour.
Peach Mango: The crowd favorite variation of the peach flavor, this flavor of space vape combines two of the most prominent flavors and combines them into a perfectly balanced masterpiece.
Banana pudding: Our best selling Space Max disposable vape flavor here at Goldenleaf. This flavor is what skyrocketed the popularity of space vapes and it did so for a reason. What separates this banana flavor from others is the creamy smooth delivery that won't overwhelm you but wont under satisfy you.
Fuji Melon: A mix between sweet crispy apples and juicy melon.
Peach Blueberry Candy: A sweet blend of smooth dragging peach flavor and sour blueberries. 
Oat Pudding: One of the most unique flavors that the space vapes have to offer, tastes exactly like oat pudding.
Unicorn Shake: The space vape unicorn shake is one of the smoothest strawberry banana flavor variations in the vape world today. Picture it like a smoothie blend of bananas, strawberries and raspberries. 
Cotton candy: Classic vape flavor available for almost every brand of vapes out there, however no one has mastered it like they did with the space max disposables. 
Jungle juice: This flavor has notes of multiple fruits making it a well balanced concoction of diverse tastes. Present in this flavor are hints of watermelon, pineapple, red apple and grapes. 
Great place to get the vapes you love for a bit cheaper
Ordered on a Sunday and arrived the same week. Product is great! Will for sure order again!!!
Taste SO YUMMY😋 ,but the battery dies fast!!
I really enjoy the sweeter flavors not Fruity So the Oat pudding is Mmmm...Definitely taste just like out pudding and NO funny after taste. I had no problems with my oder & delivery was fast, just a few days.Only down fall is that its NOT Rechargeable so doesn't last long
Great price. FAST shipping. I will definitely be purchasing more from this company.
Space bars. Great flavor that lasts
My favorite is tigers blood. The only two other ones I got were the banana custard and strawberry ice cream and those were both great as well
❤️ 😍 💖 ❣️ 💕 💘 ❤️
Love Space Max Sub-0hm Cotton Candy! My vape shop decided not to sell it anymore but it's one of my favs! So went online and found Goldenleaf carried it! Didn't take too long arriving on my doorstep. Ty