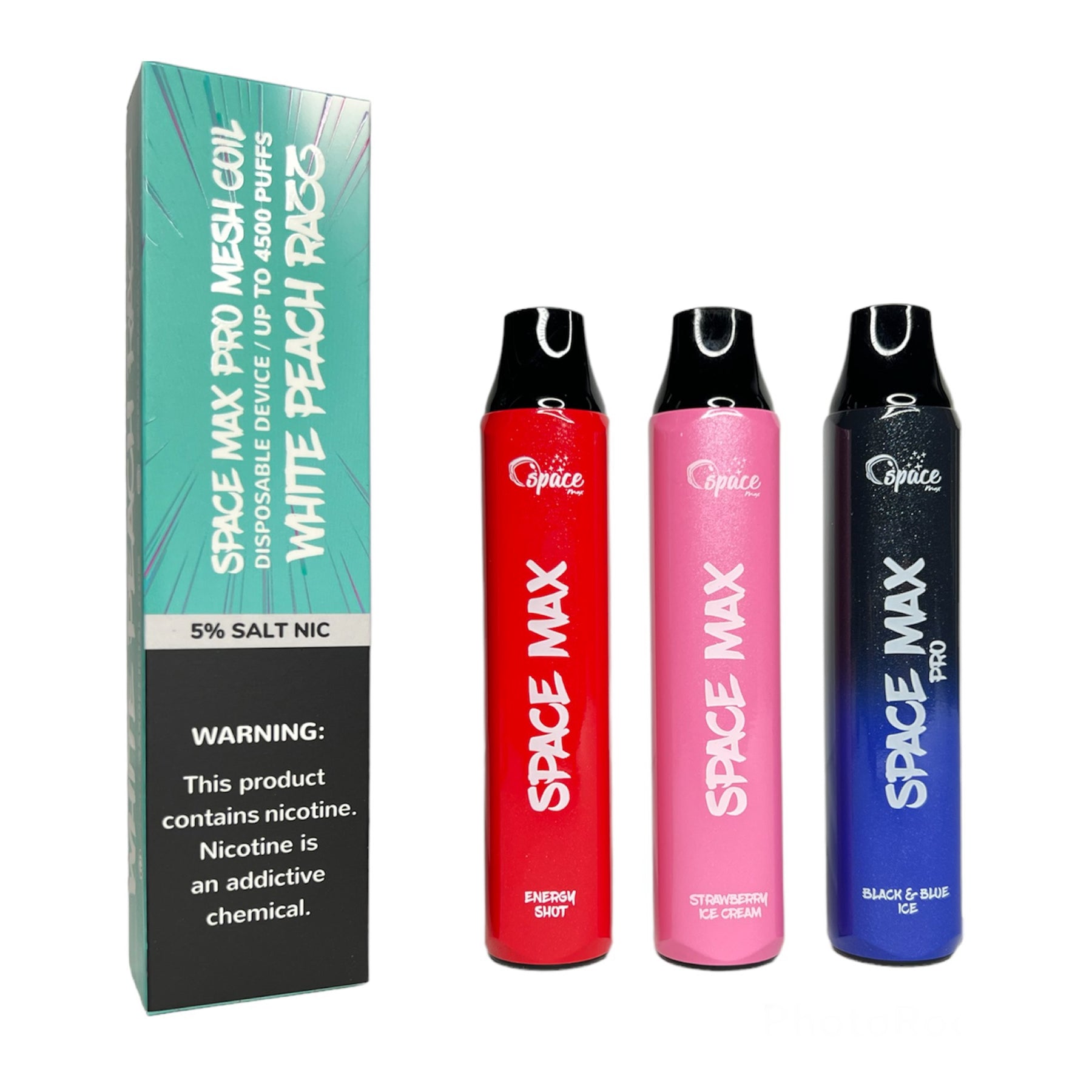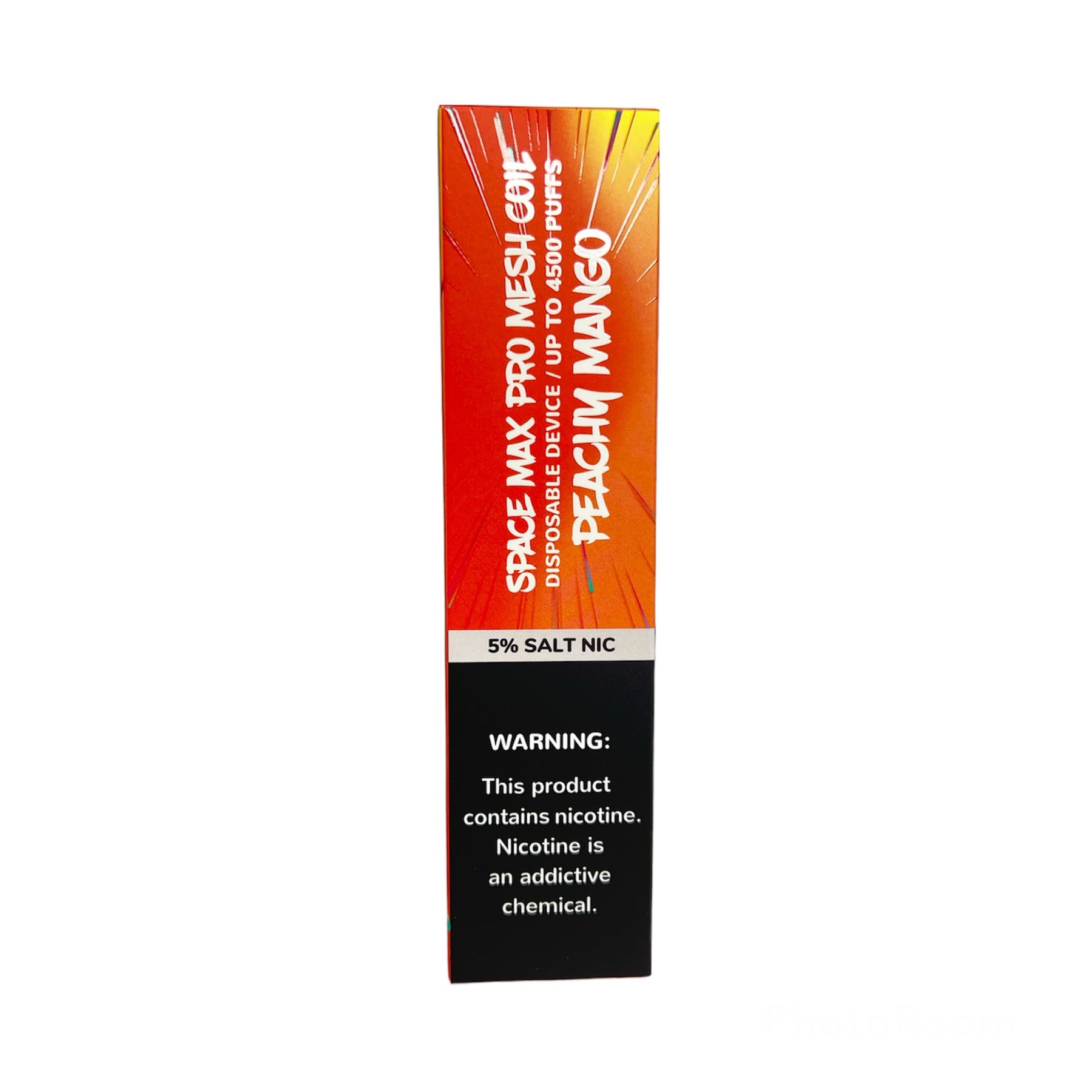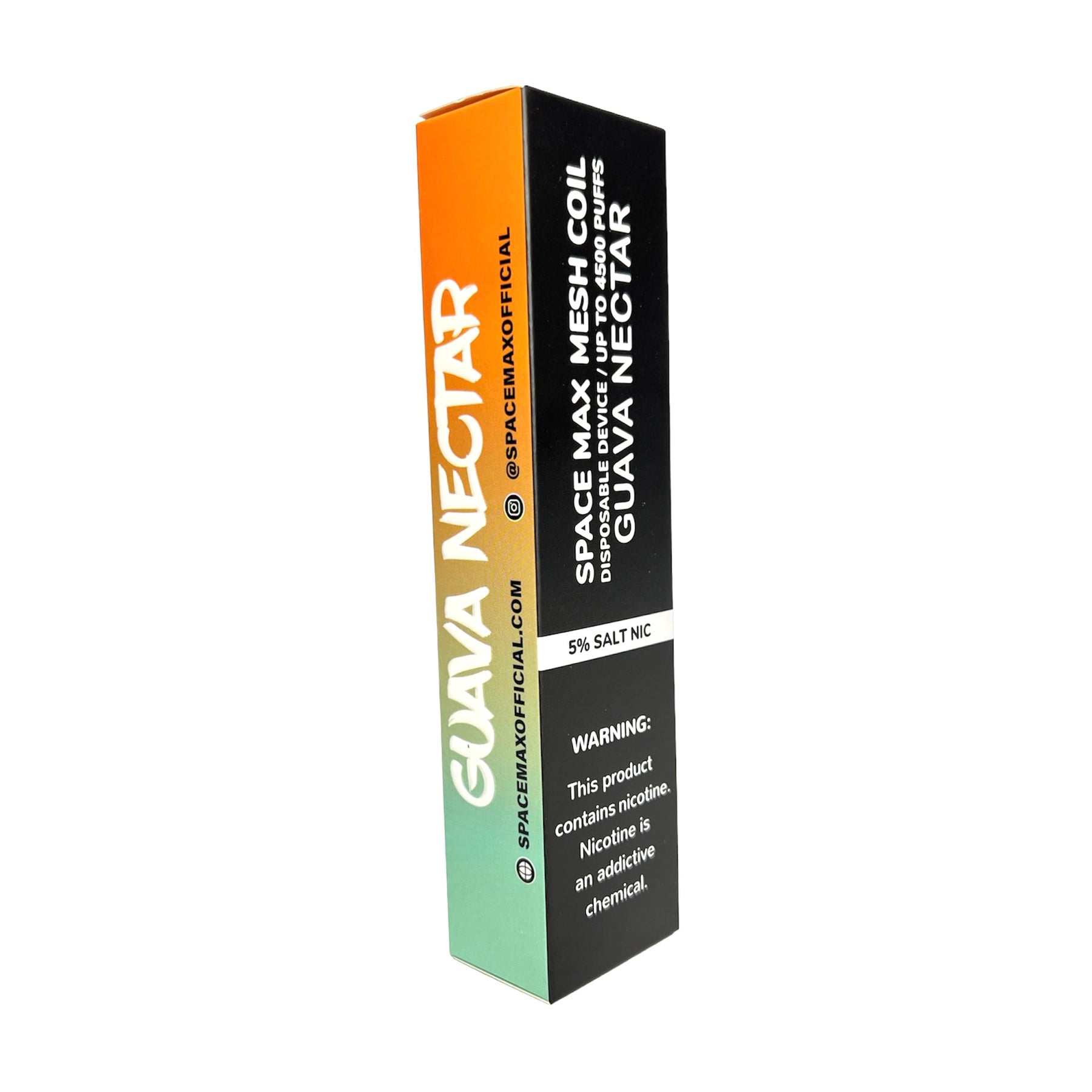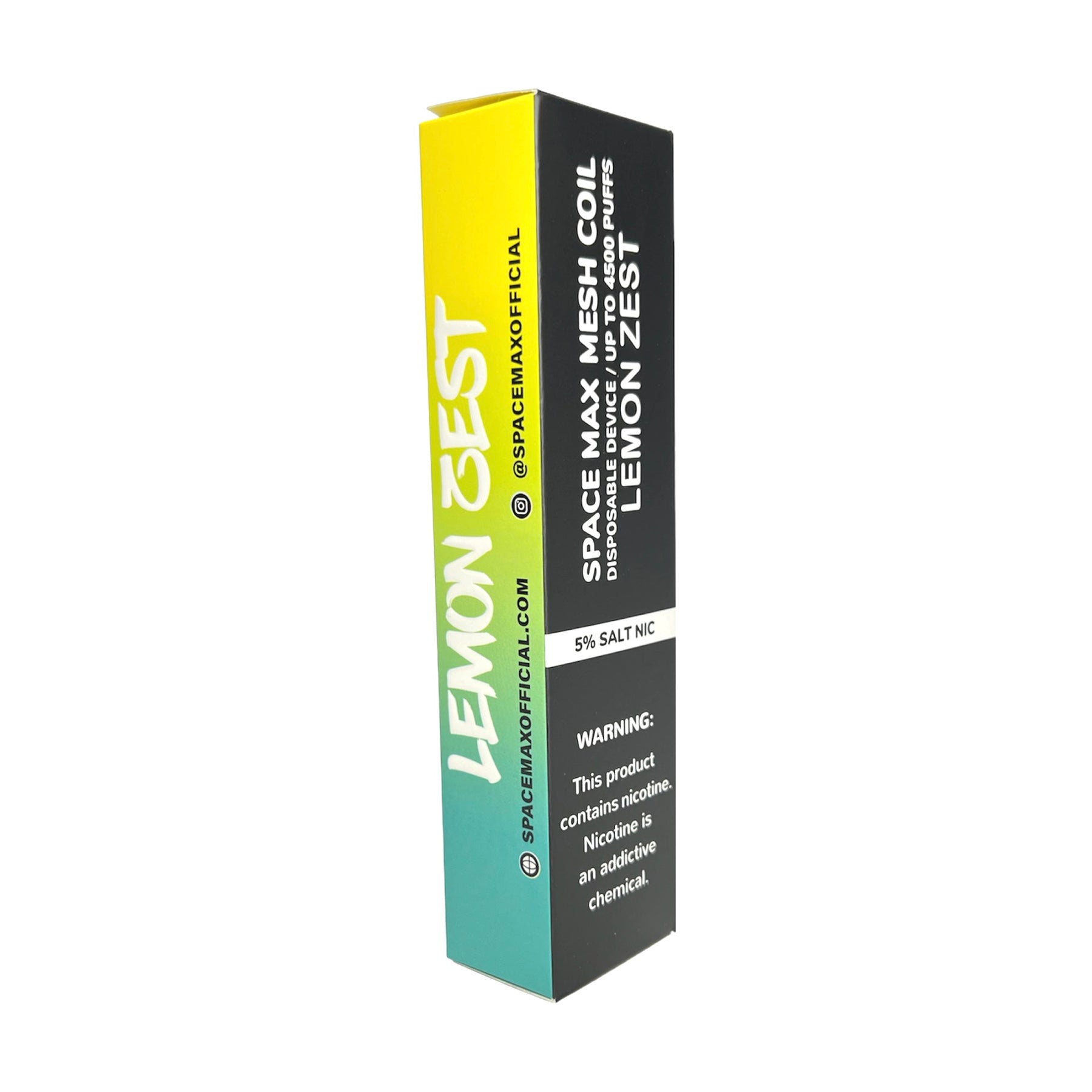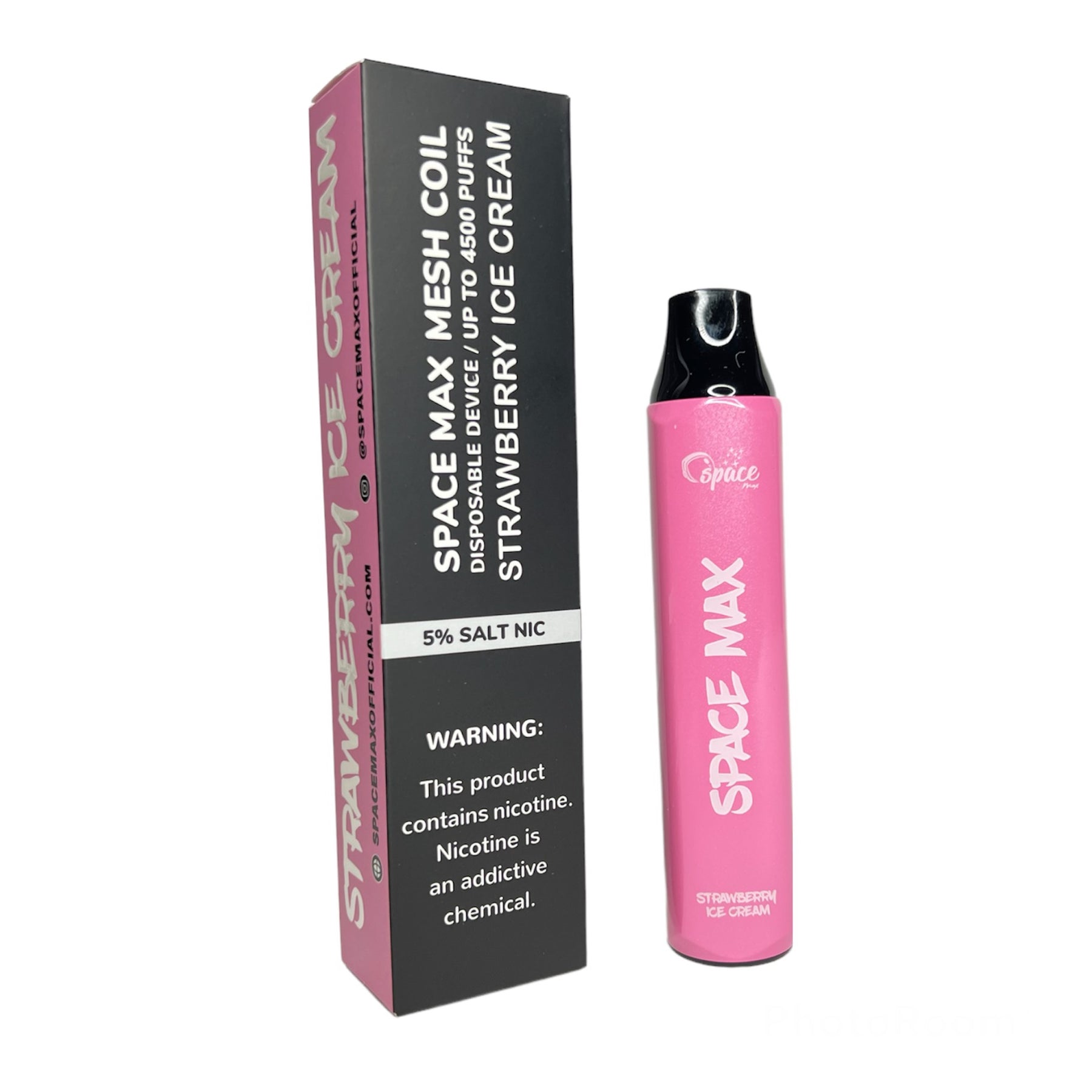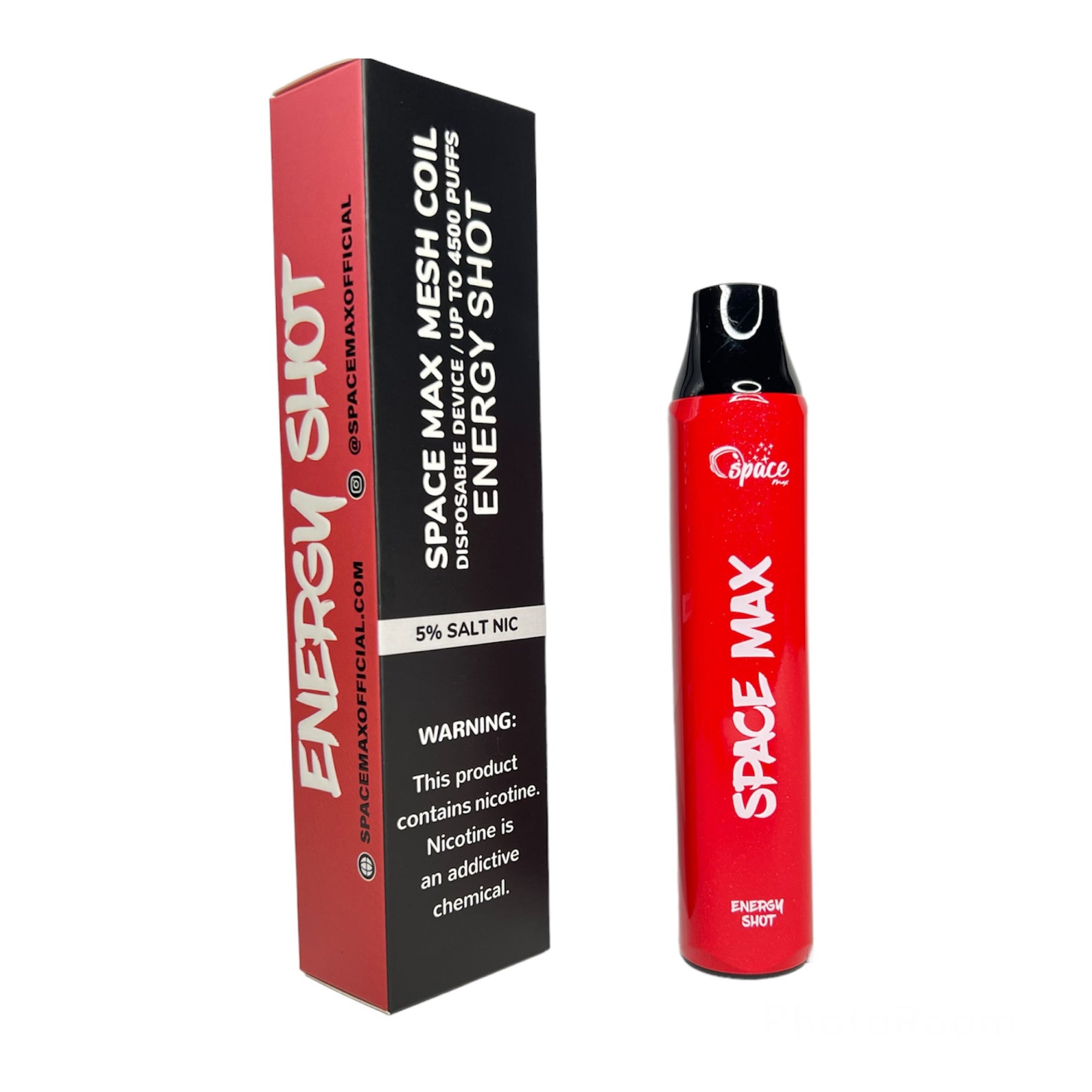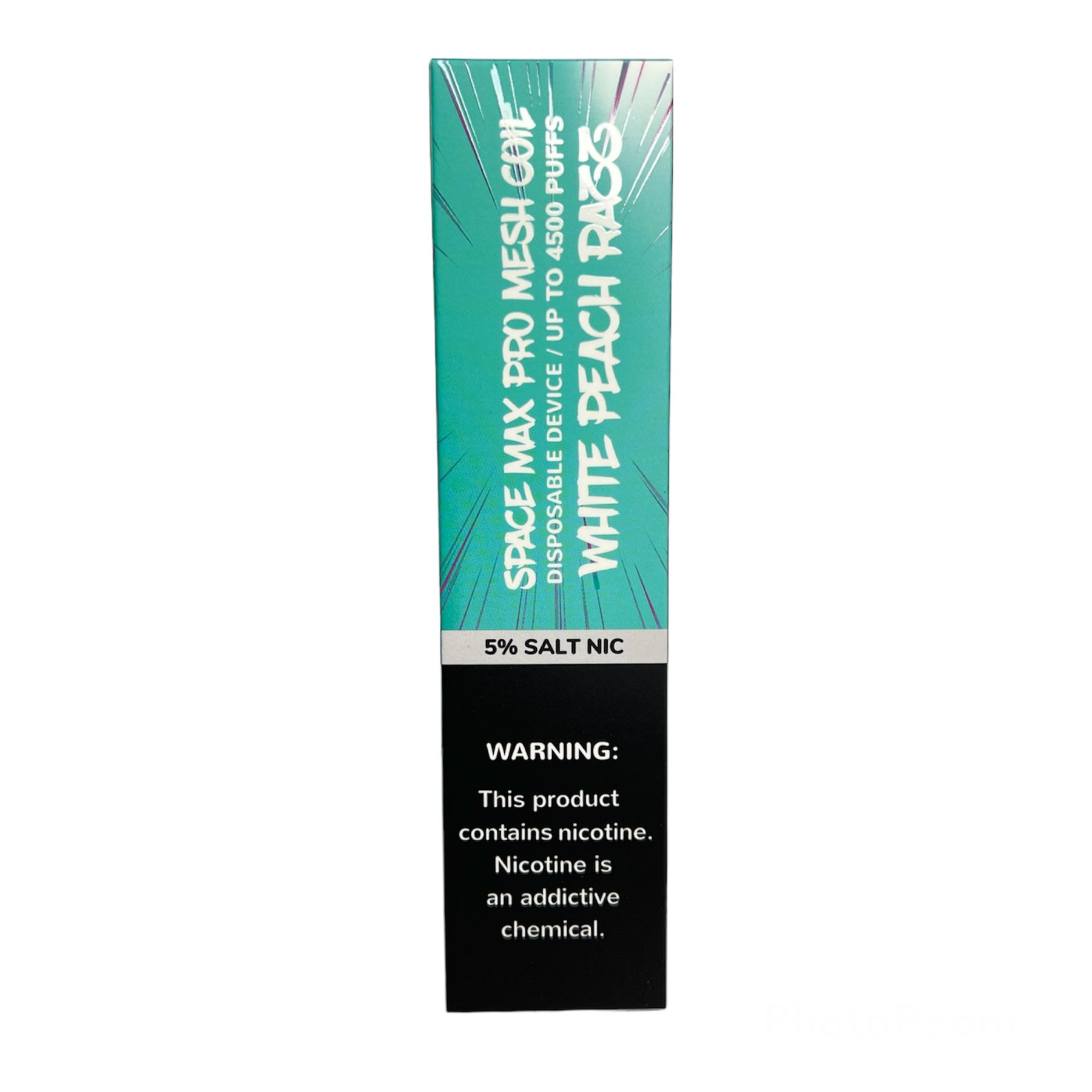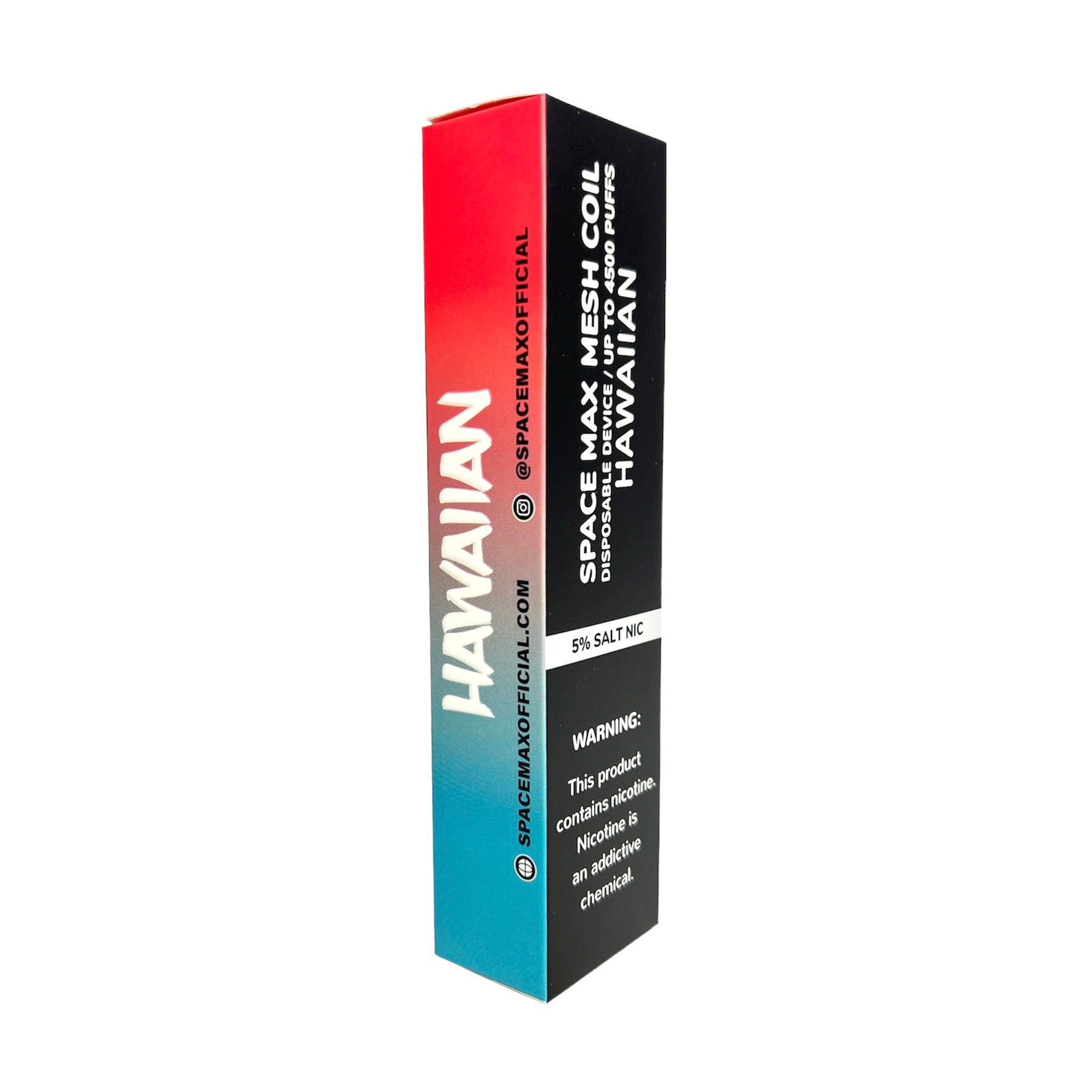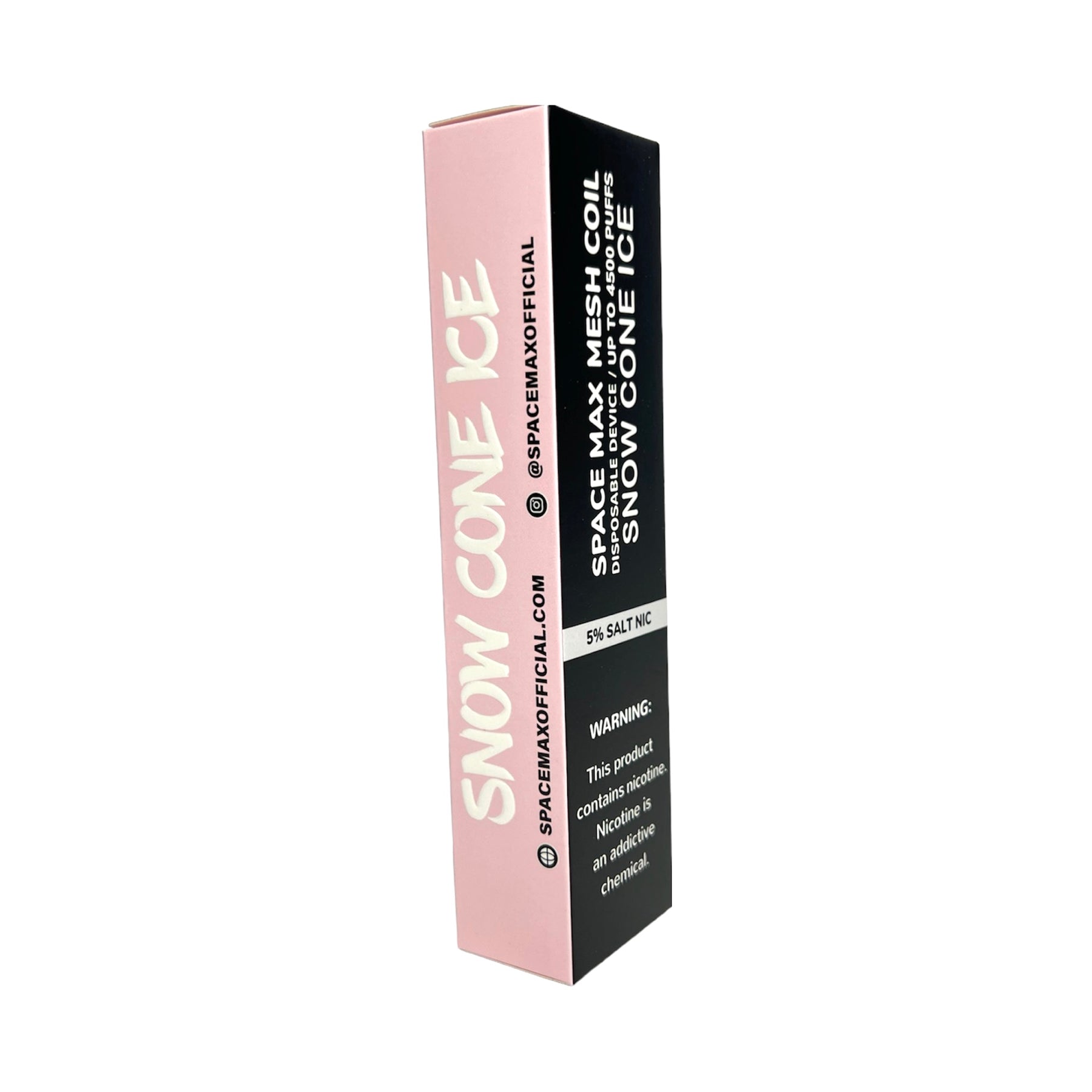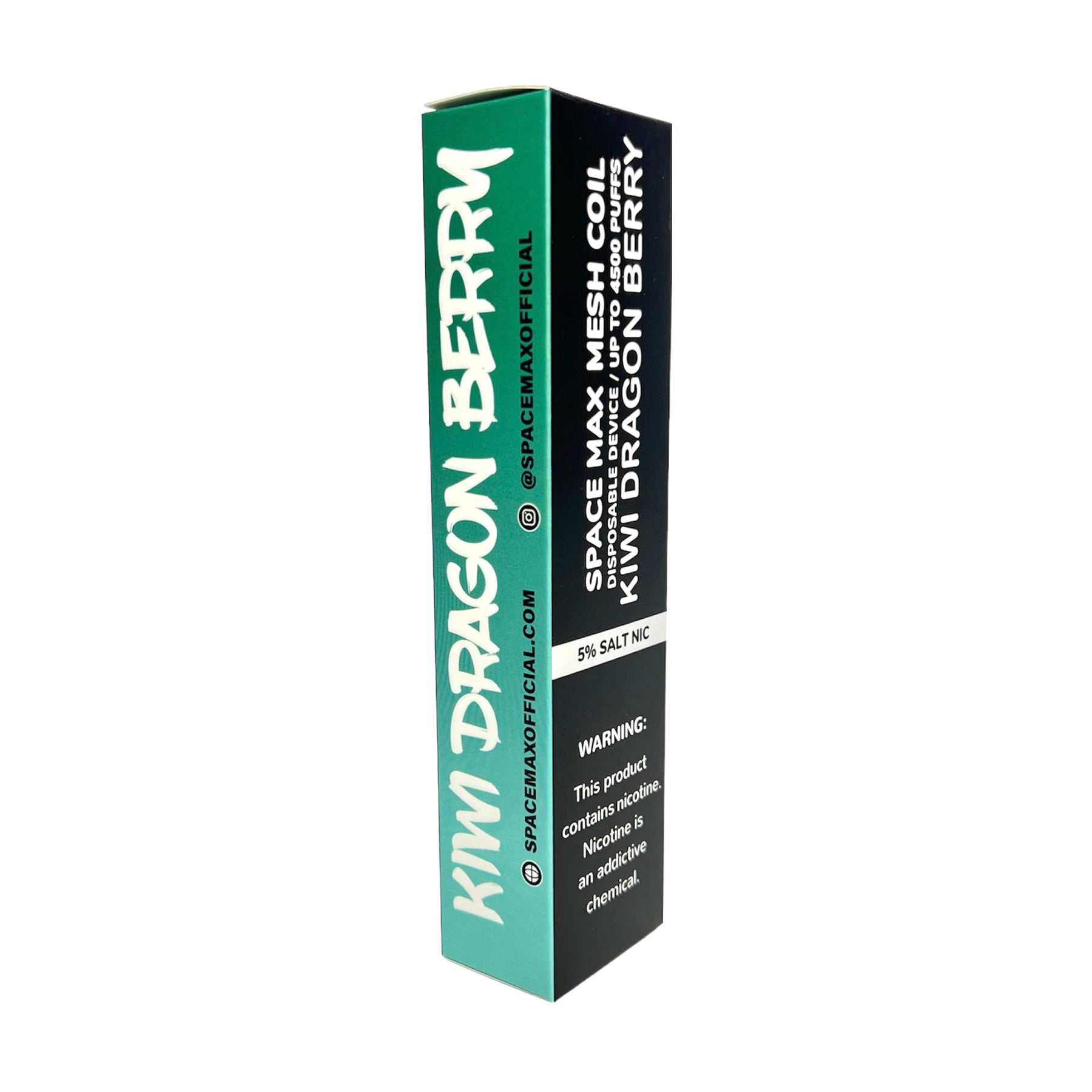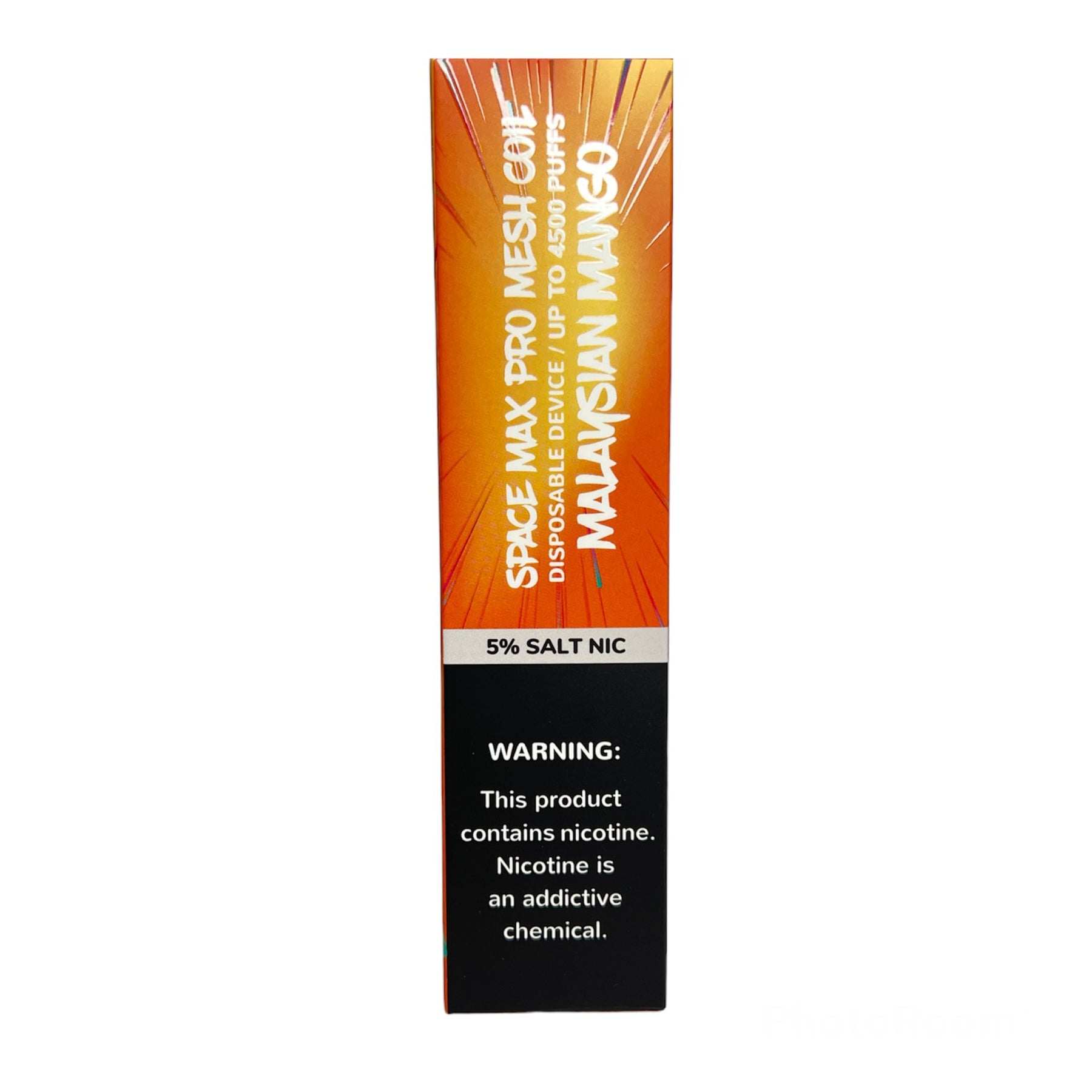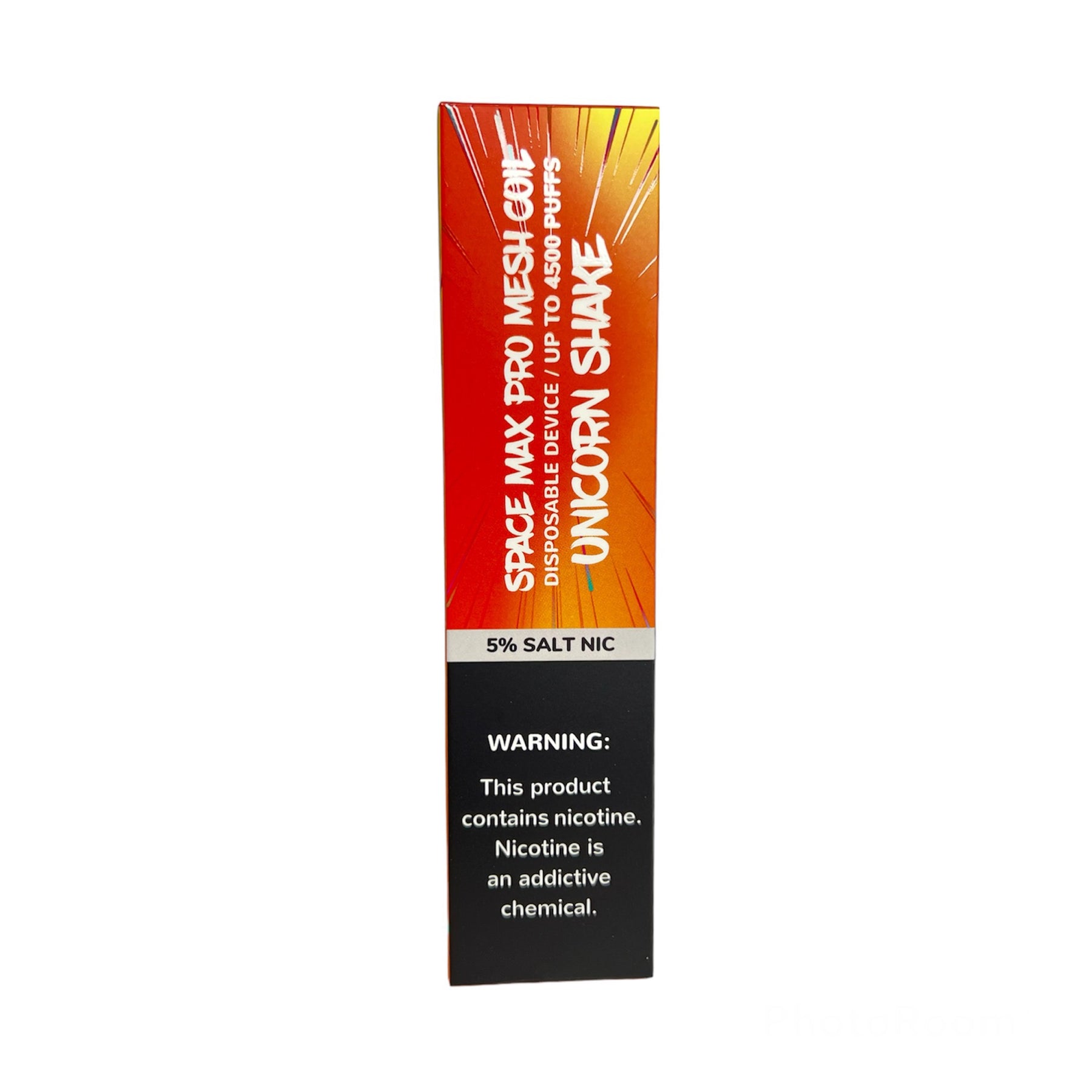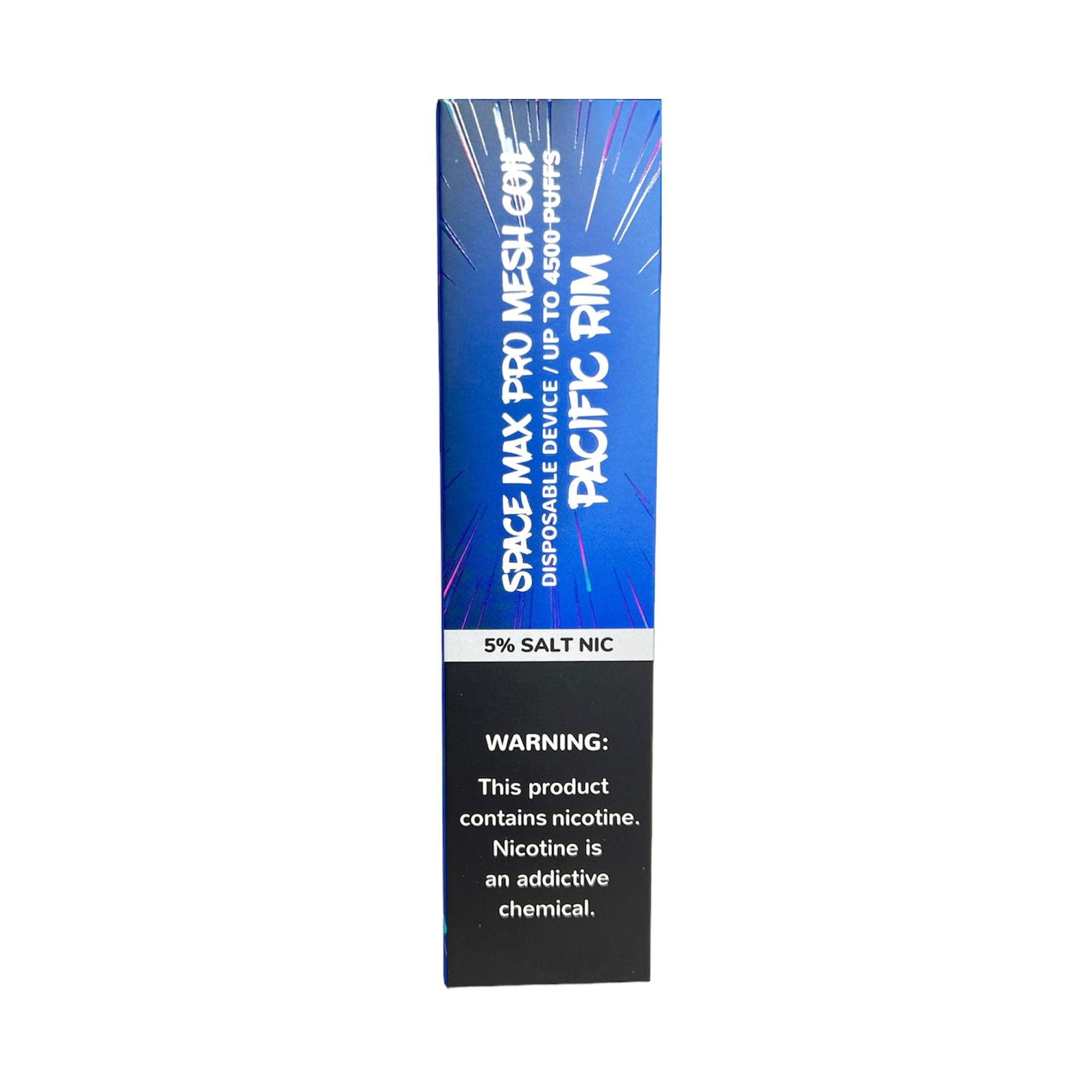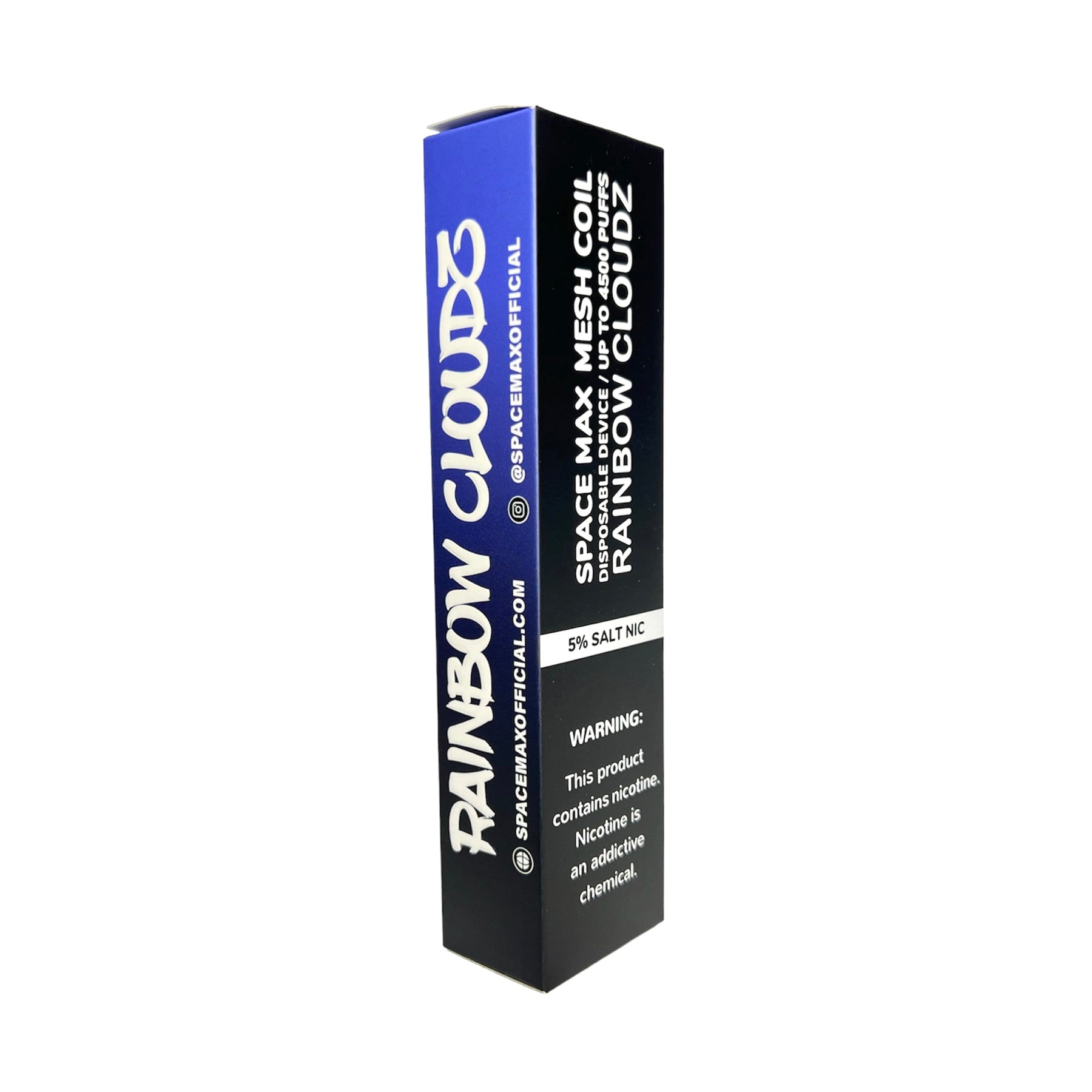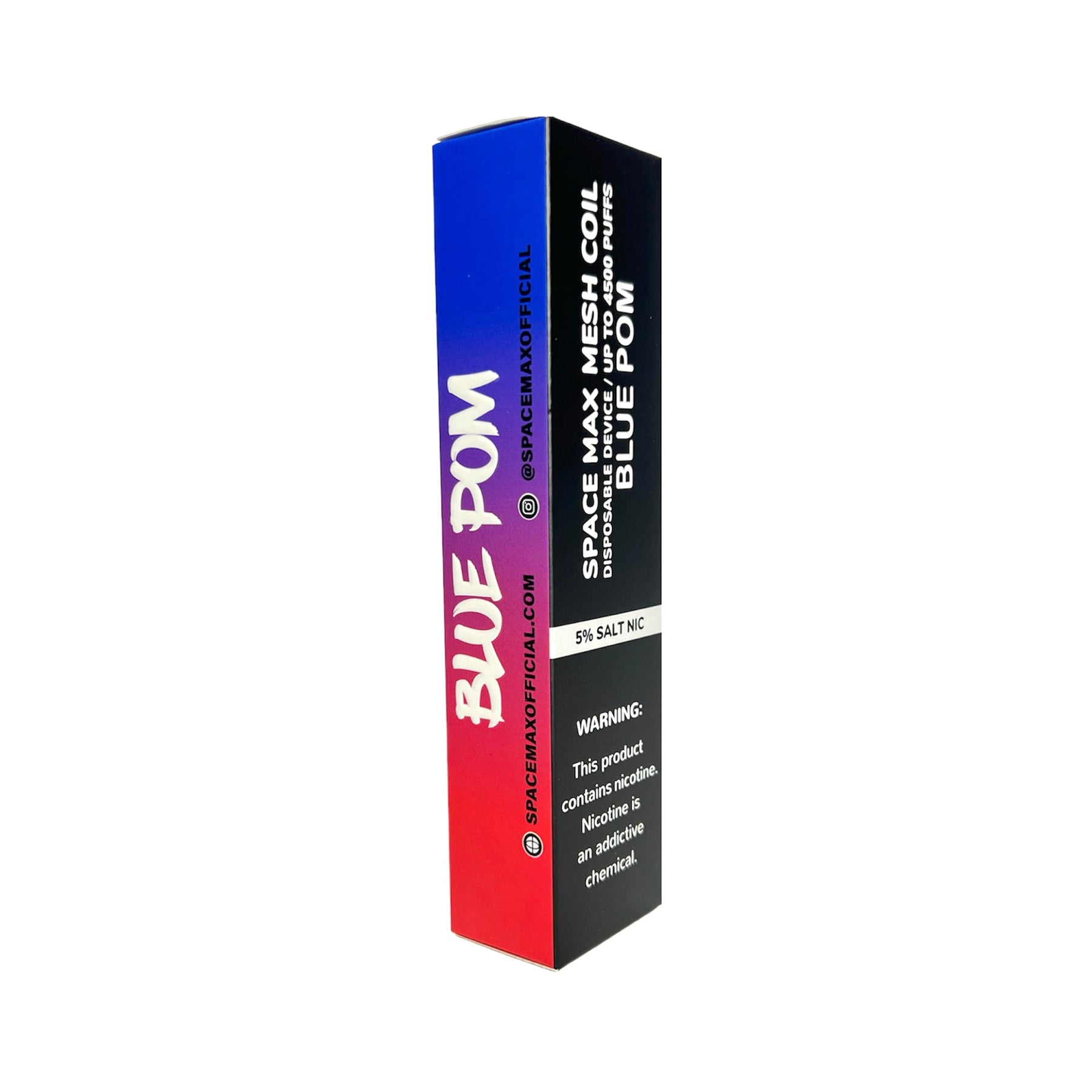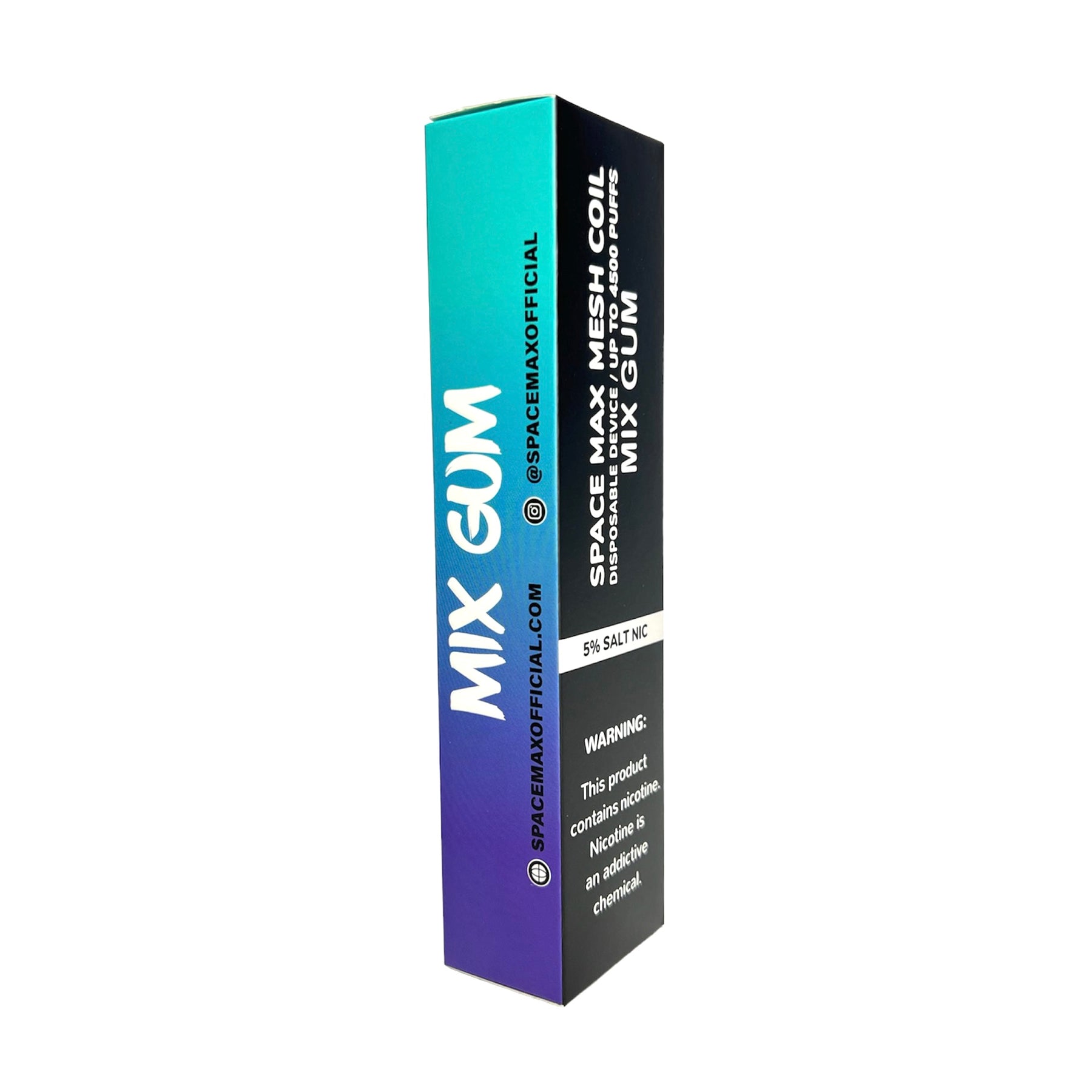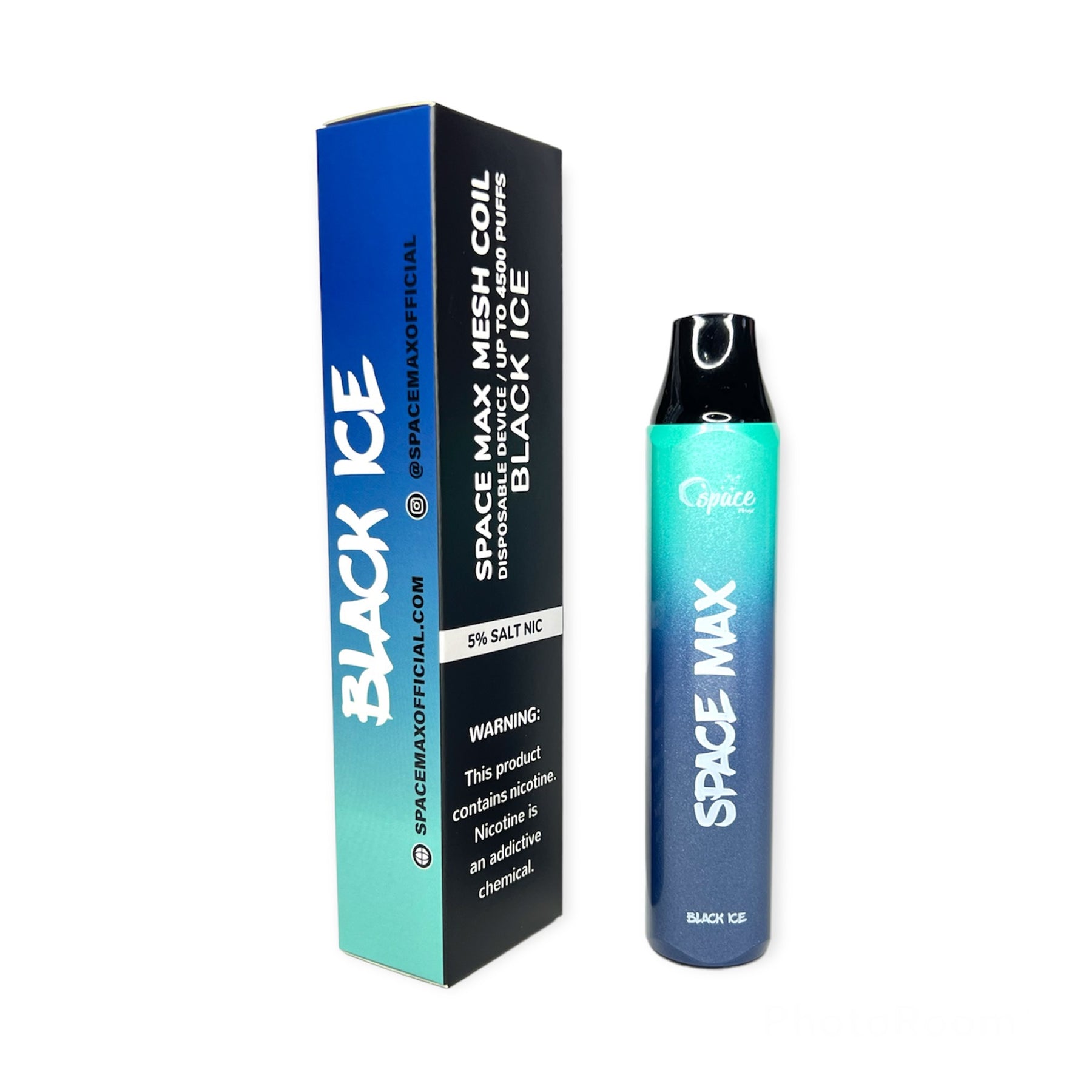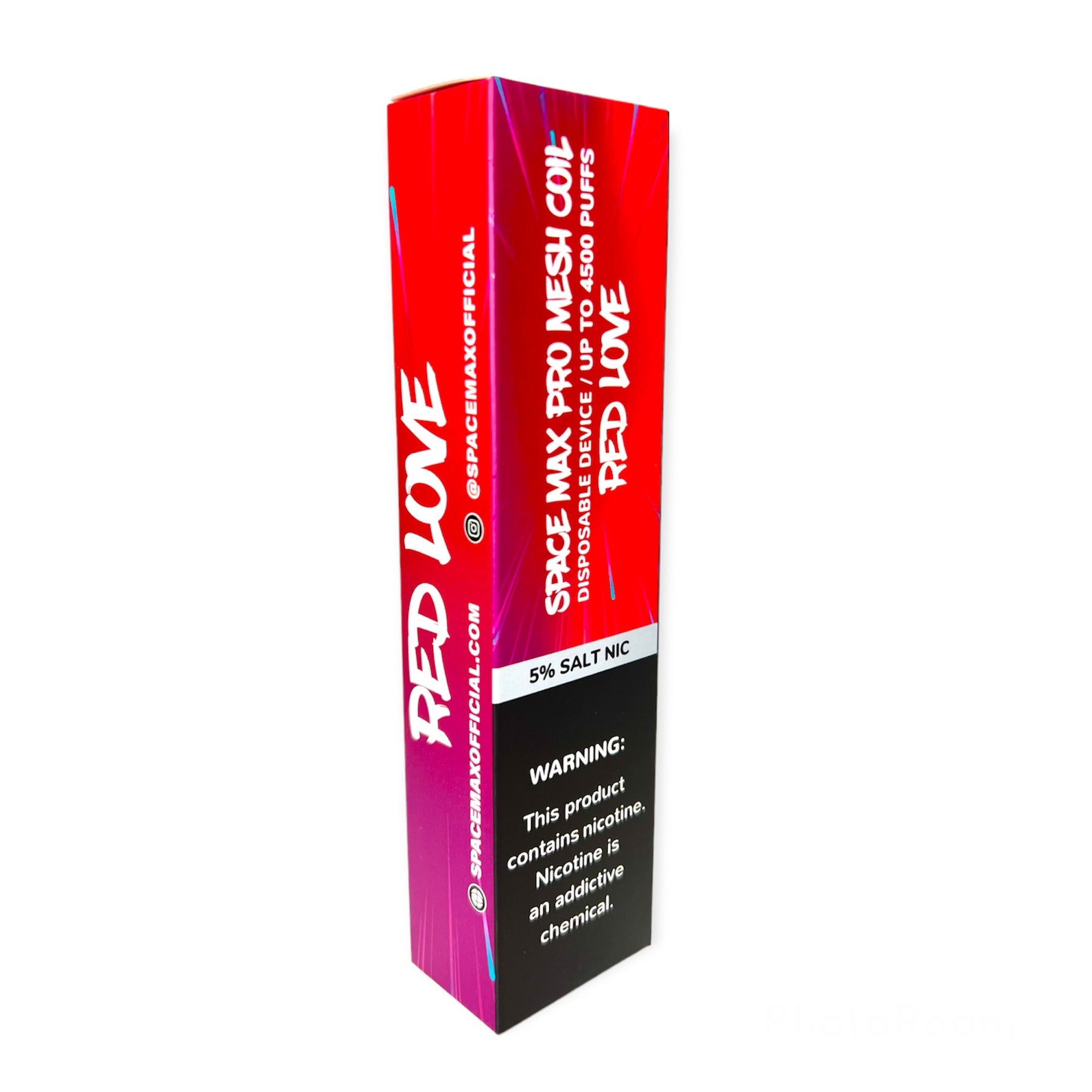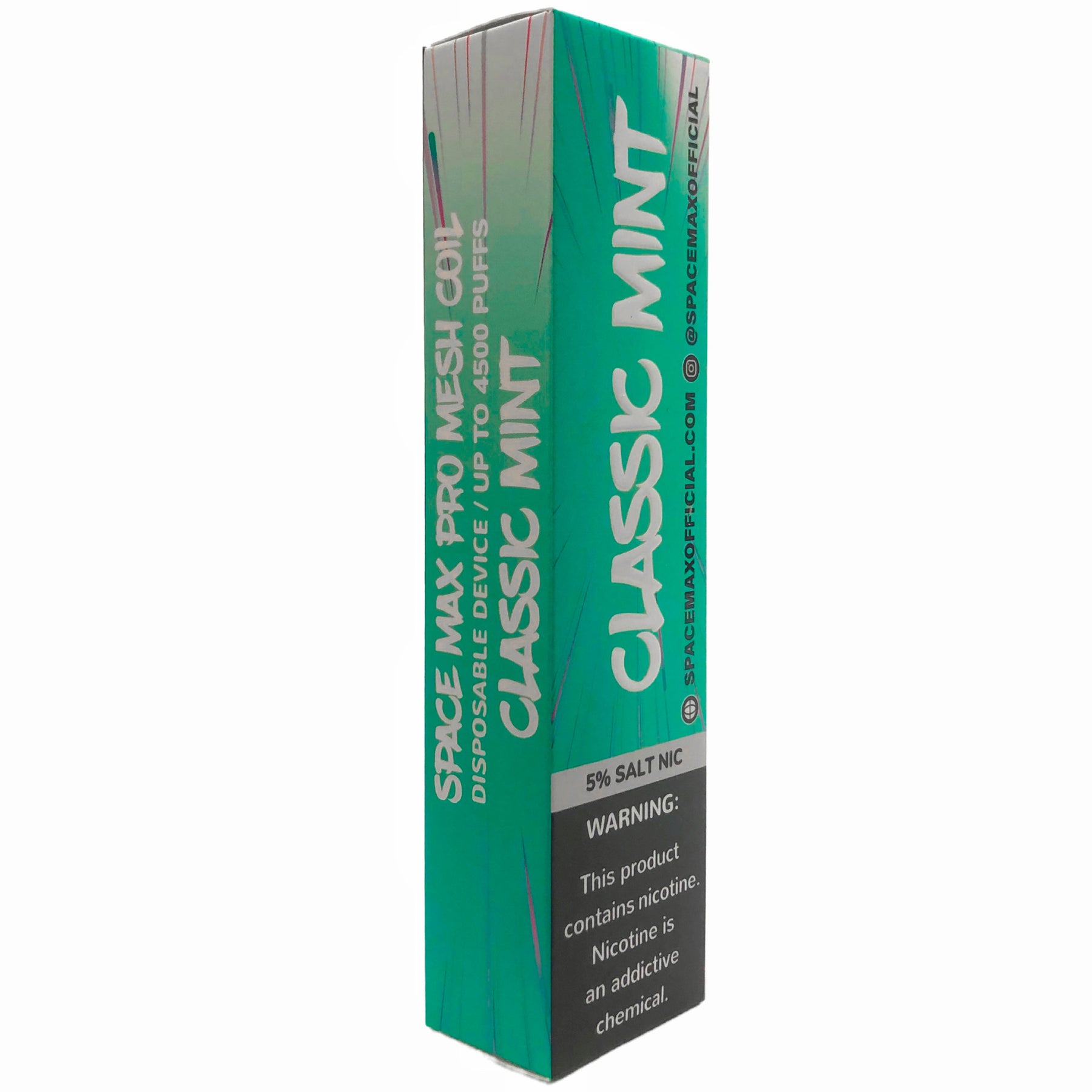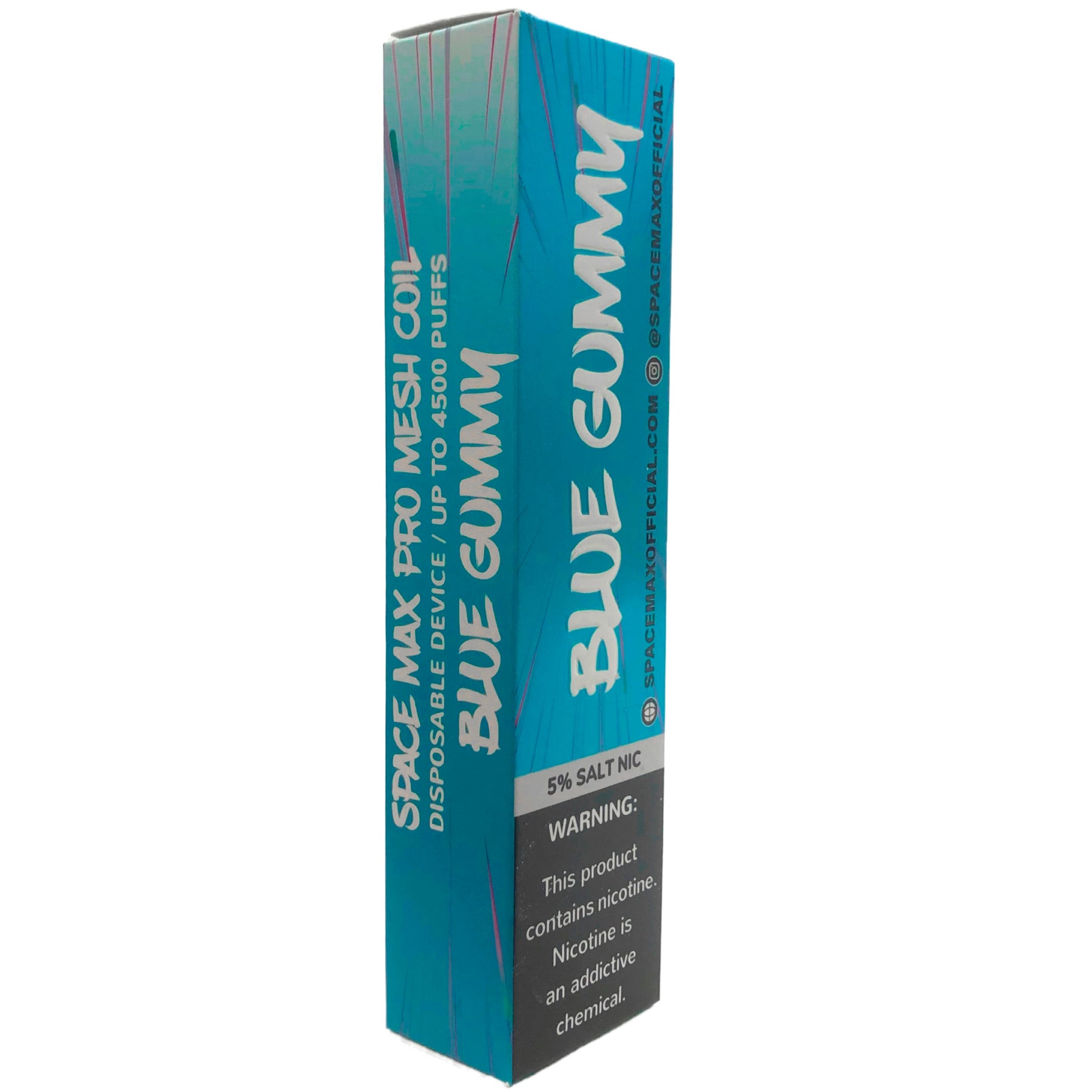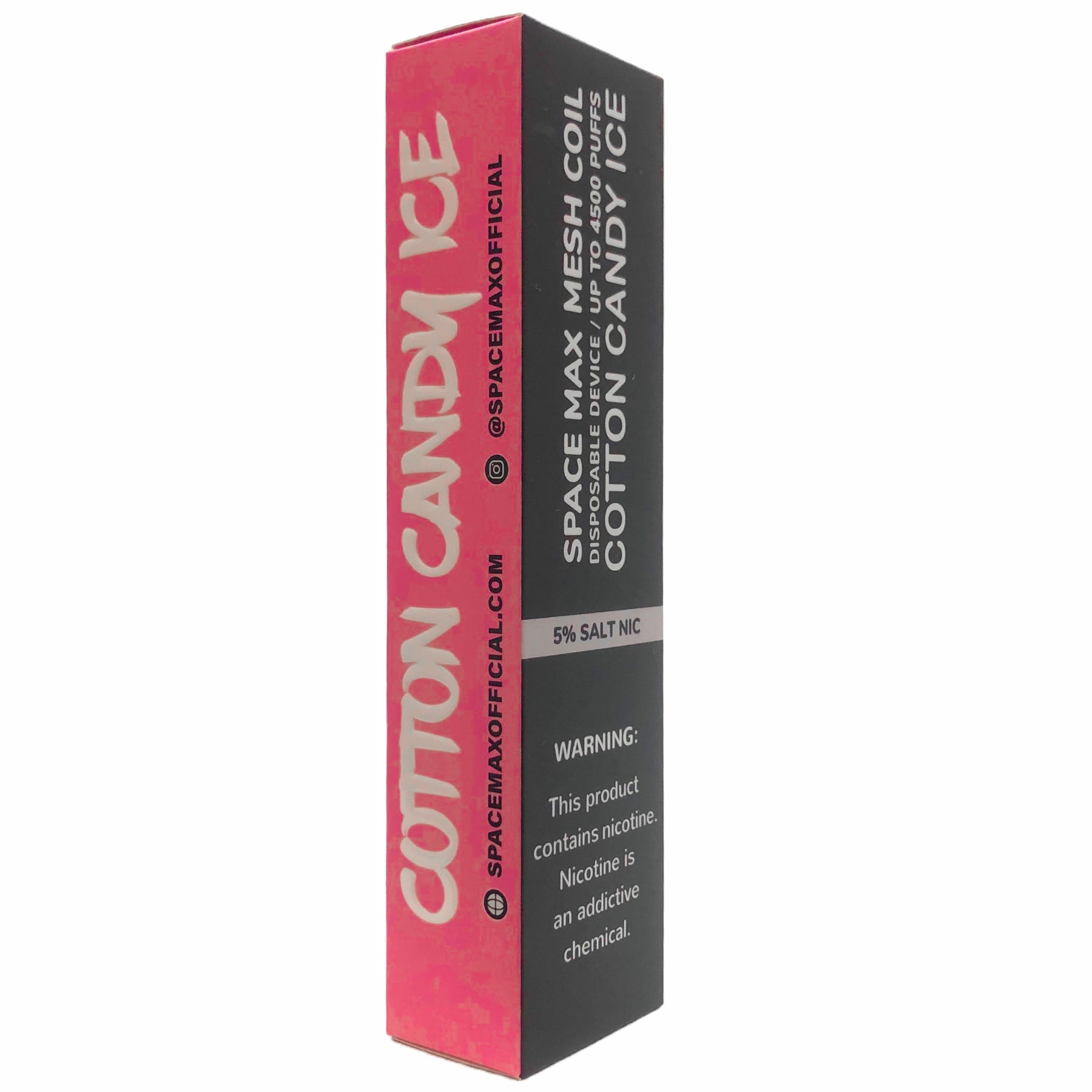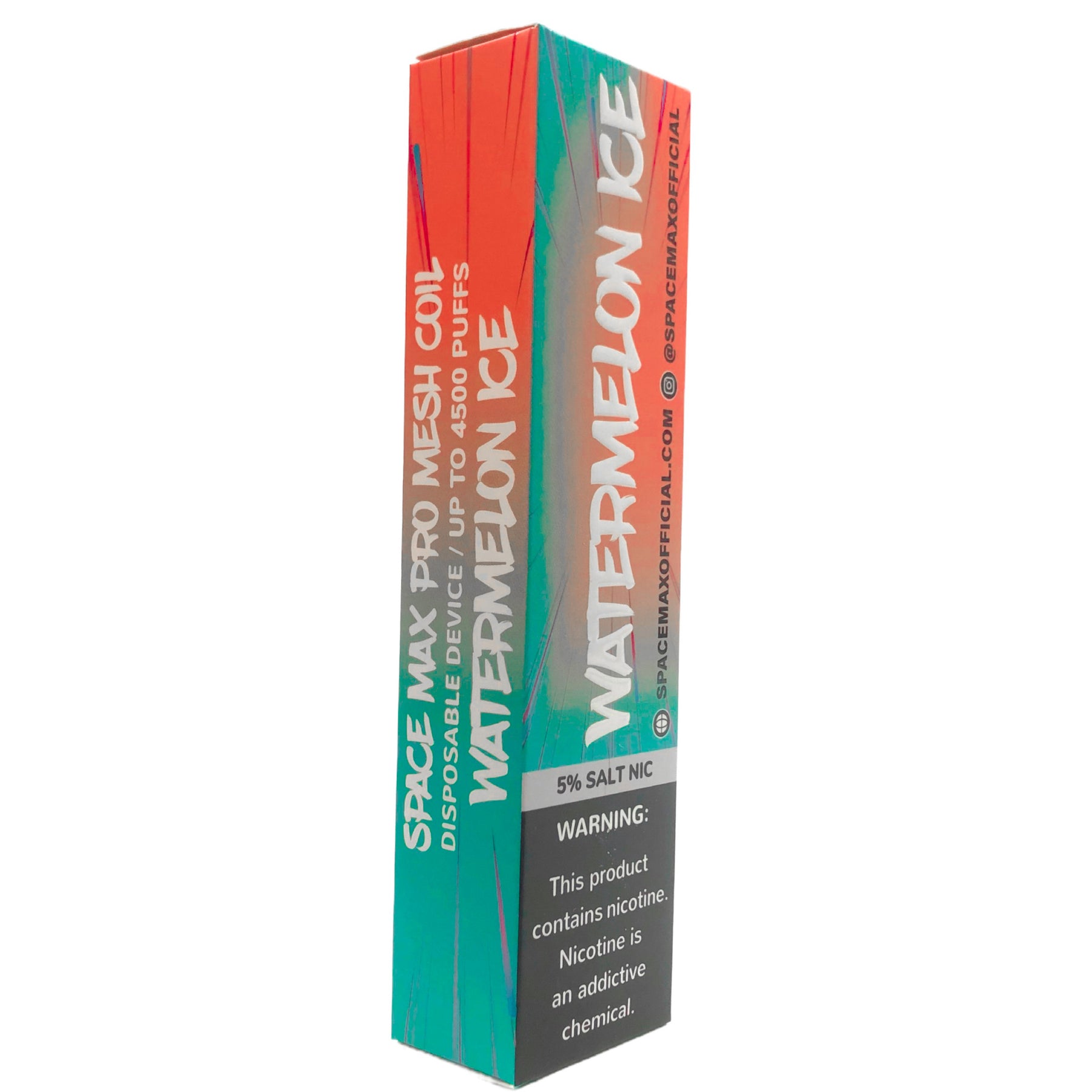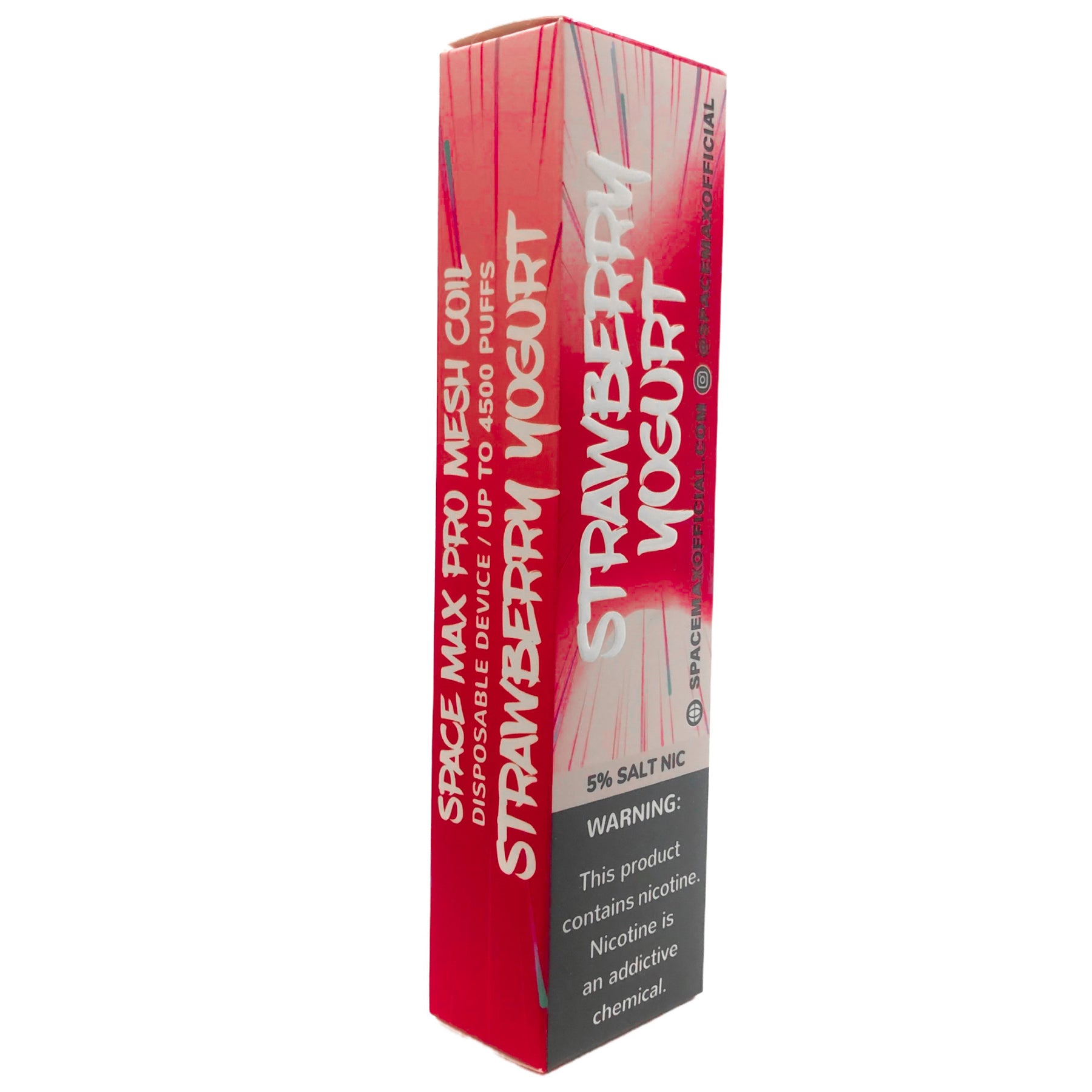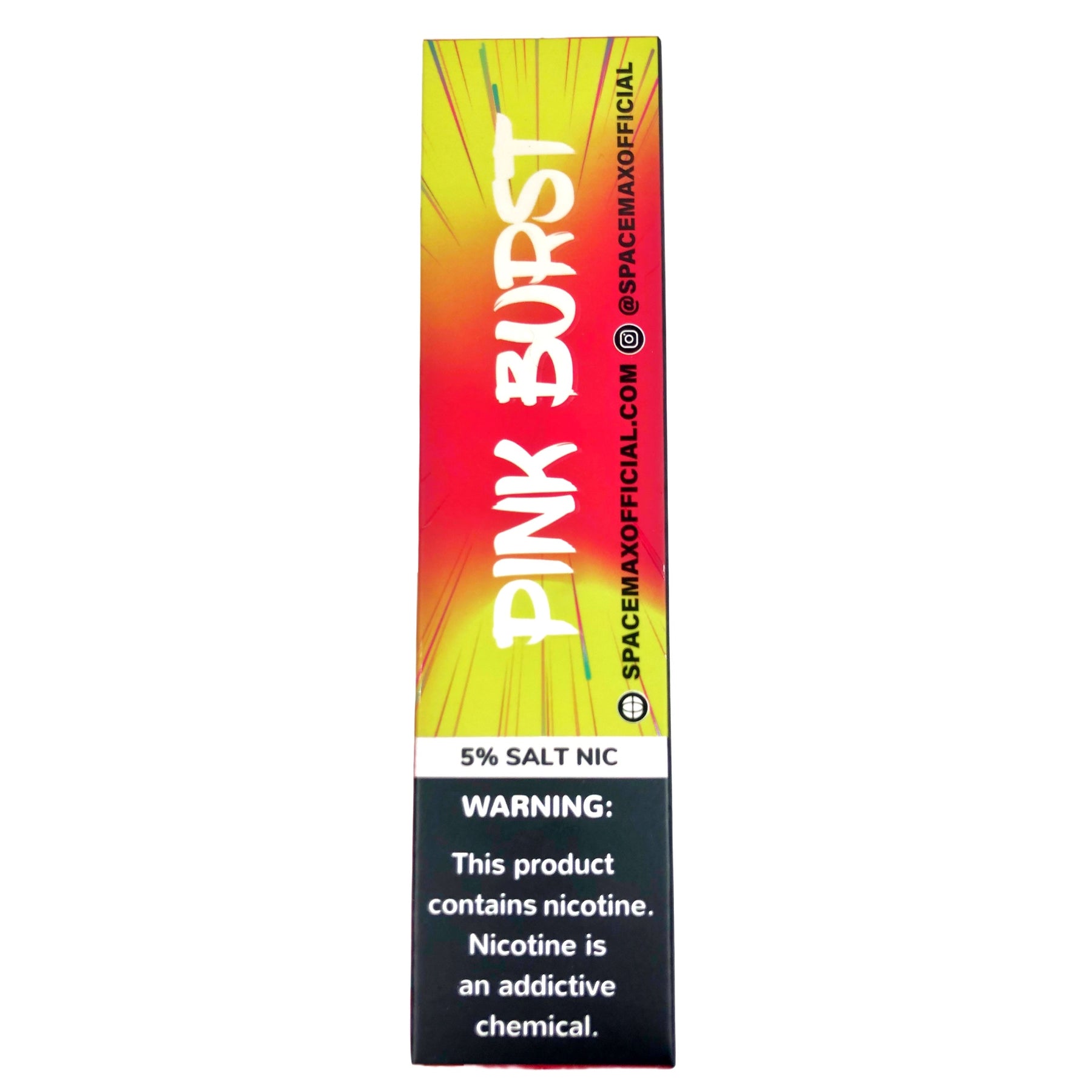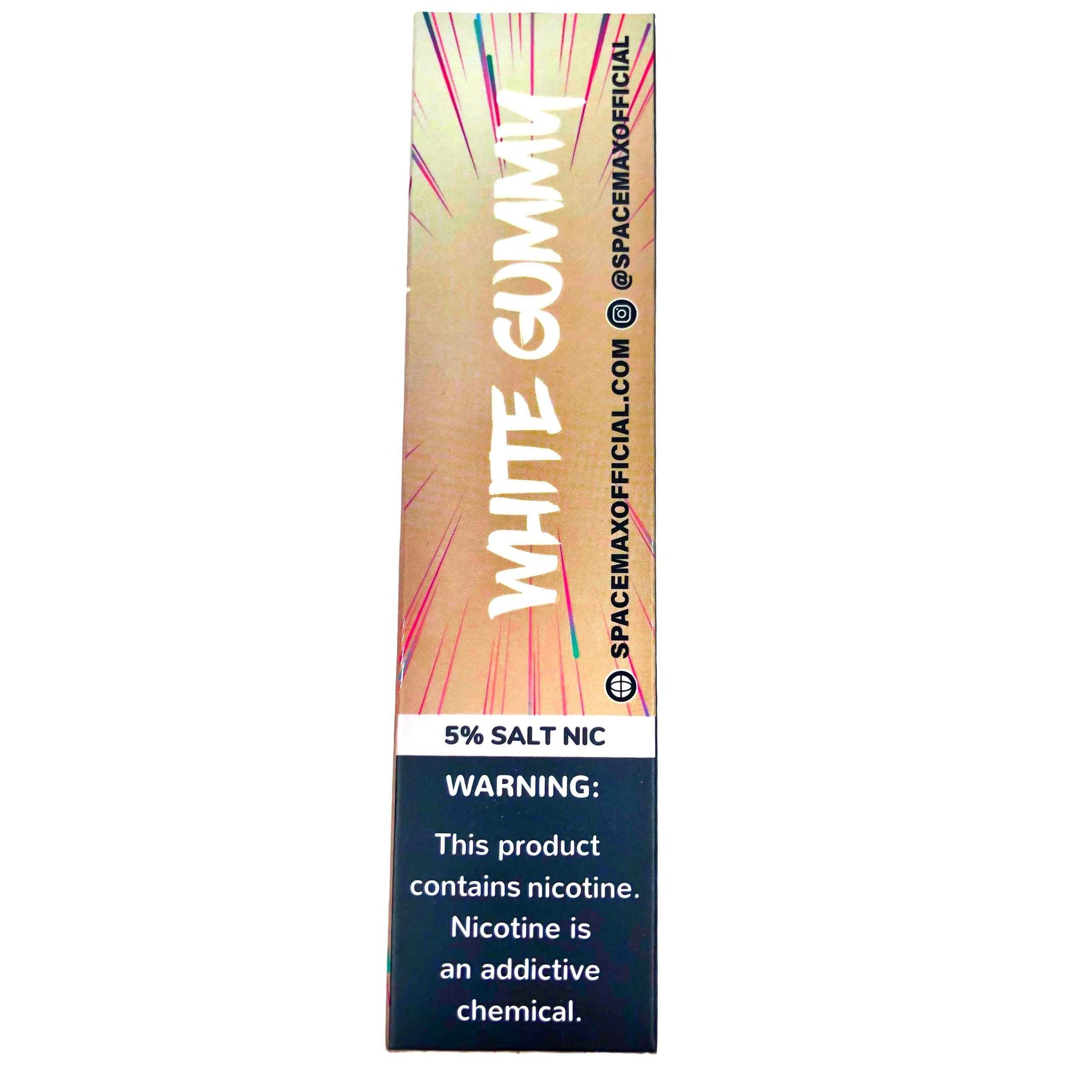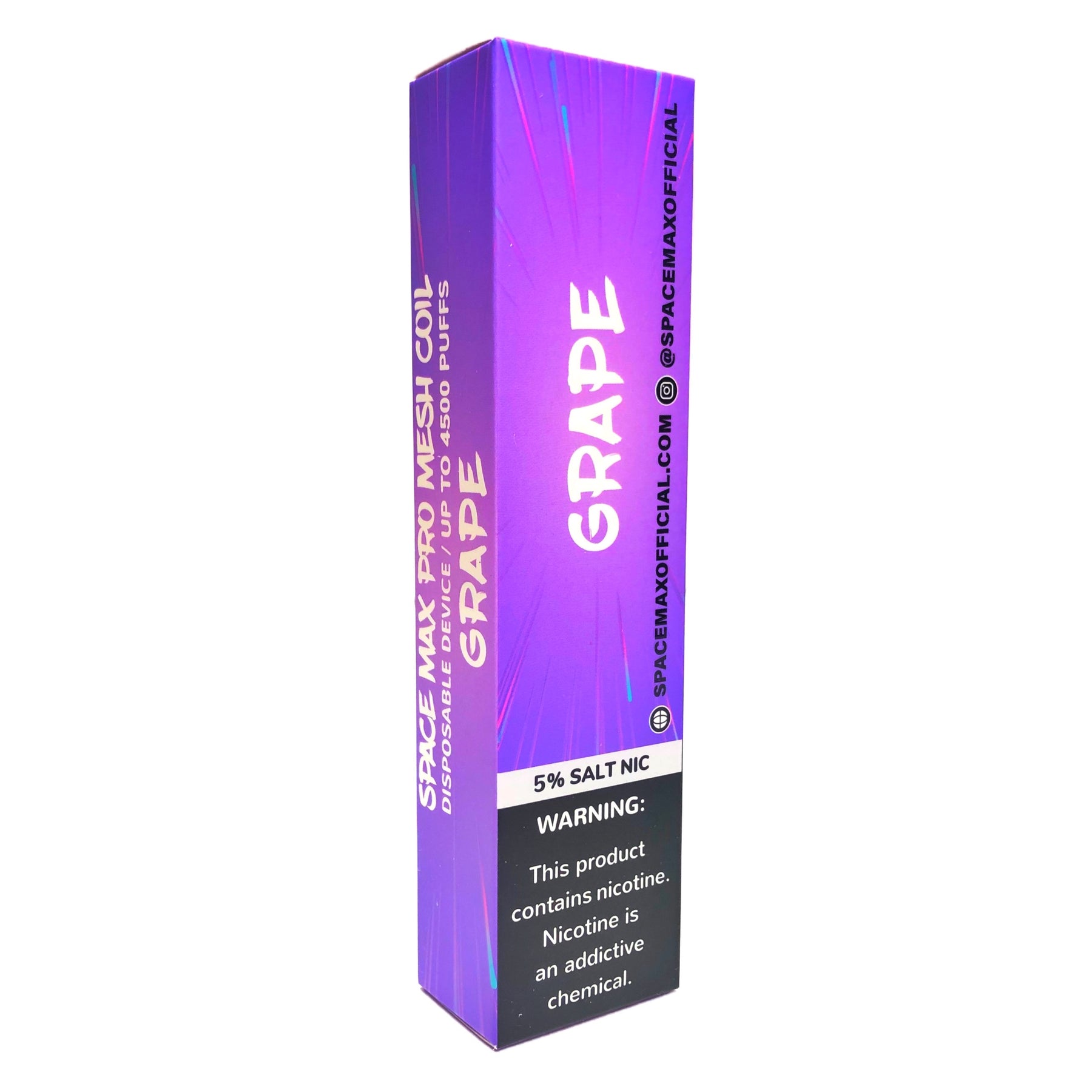 Space Max Pro Mesh Coil 4500 Puffs Disposable Vape
The Space Max Pro disposable vape is the new and updated space vape. Coming with a upgraded mesh coil that provides a smooth draw that will produce dense vapor. Bringing new flavors to the market that we have never seen before and are slowly becoming crowd favorites. The build quality of the space max pro is unmatched to any other disposable vape we have seen. A sleek but rigid shiny body that encases 4,500 puffs of smooth flavorful vapor. One of the best features of the new Space Max Pro vape is that the 650 mAh battery is rechargeable to ensure that it lasts the user to its full capacity. 
Space Max Pro Features:
Mesh Coil

650 mAh battery

4,500 puff capacity

5% nicotine pre filled e liquid

rechargeable
Space Max Pro
This disposables are where its at, weirdly enough it lasted longer than the Escobar's. The taste on Space Max Pro is maintained until the bitter end.
Thank you for your review Mr Edgar! The space maxs do last more than the Escos due to them having 4,500 hits and the escos only having 2,500. In our opinion they taste better too (:
This vape got me to quit cigarettes
I wanted to quit but nicotine gum wasn't working for me. A friend let me try a hit off their vape and I was amazed that I felt something. After smoking cigarettes for 15 years, a pack a day, I never felt it. I was able to take a puff or two of the vape to replace an entire cigarette. I ordered a space max pro immediately so I didn't forget the brand. One lasted me over two weeks, I could have kept going on it but I didn't want to overdo it. I also ordered a bunch of different brands just in case I liked something else more. I tried 12 other vapes and none compare to space max pro.
We are glad you were able to drop the cigarettes! Thank You for your review (: we appreciate you a lot
- Goldenleaf team
Space Max Pro Mesh Coil 4500 Puffs Disposable Vape
good stuff
I prefer their taste and clouds over other disposables